Air ride, stunning flat-faced alloys and lashings of custom paintwork – the UK's Civic EP3 game keeps getting stronger. And Stuart Knight's modified Civic Type R is one of the best.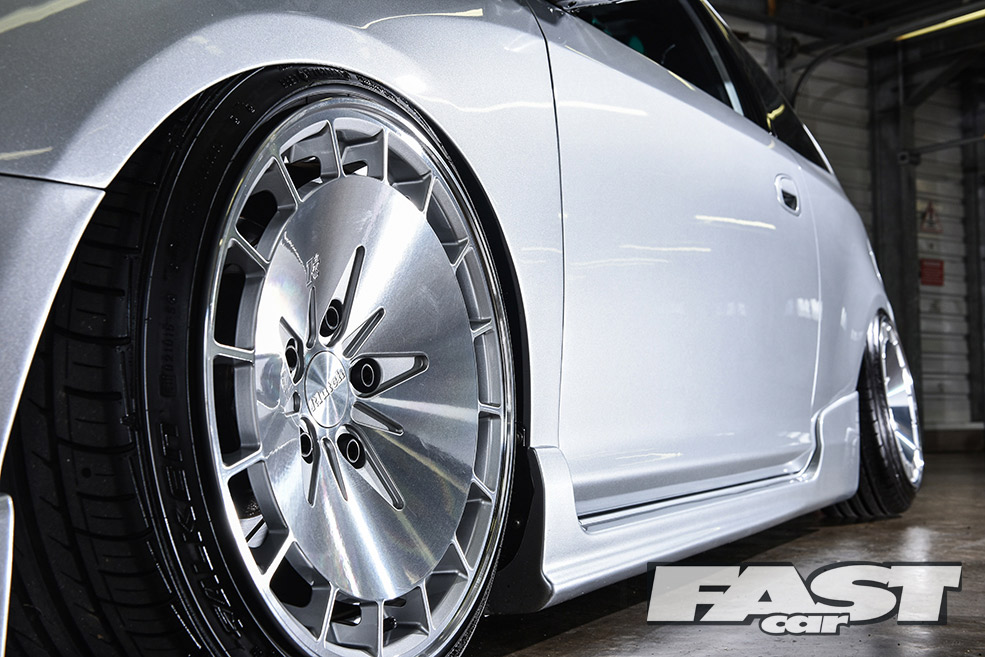 There's almost certainly something hardwired into the very DNA of serial car modifiers, something that prevents us from just leaving well enough alone, dooming us to an endless cycle of car part buying, tweaking, tuning and spending.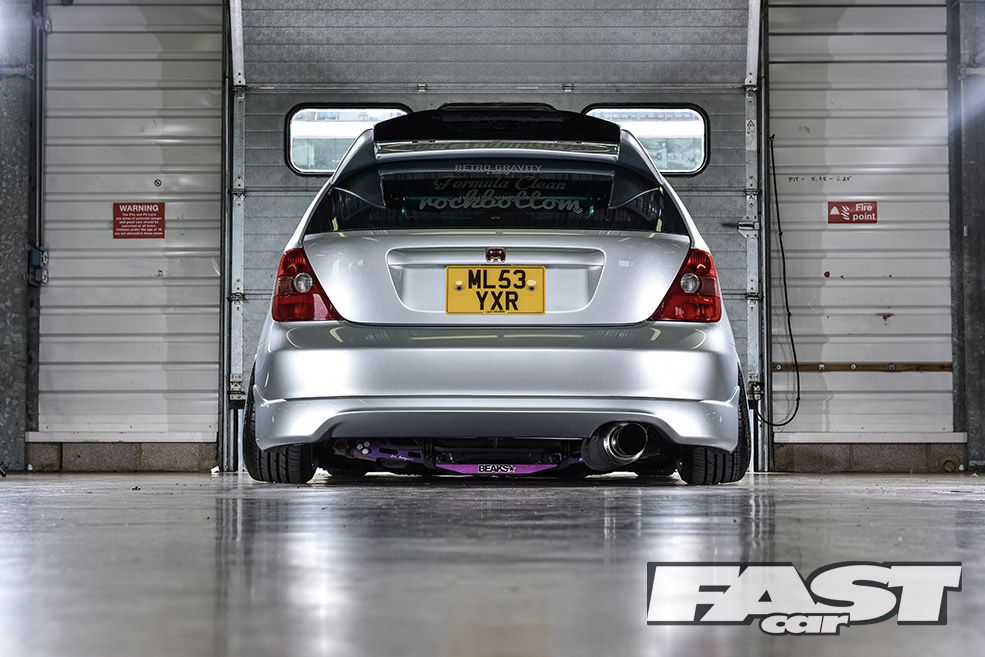 The downside is that anyone involved in the car tuning scene, no matter their job or how carefully they manage their finances, is perpetually broke. The upside is that we're treated to a seemingly never ending stream of cool cars and stunning builds, with individual owners often having more than one project on the go at any one time. Finding time to focus on and finish one specific car often leads to various builds in various states of completion.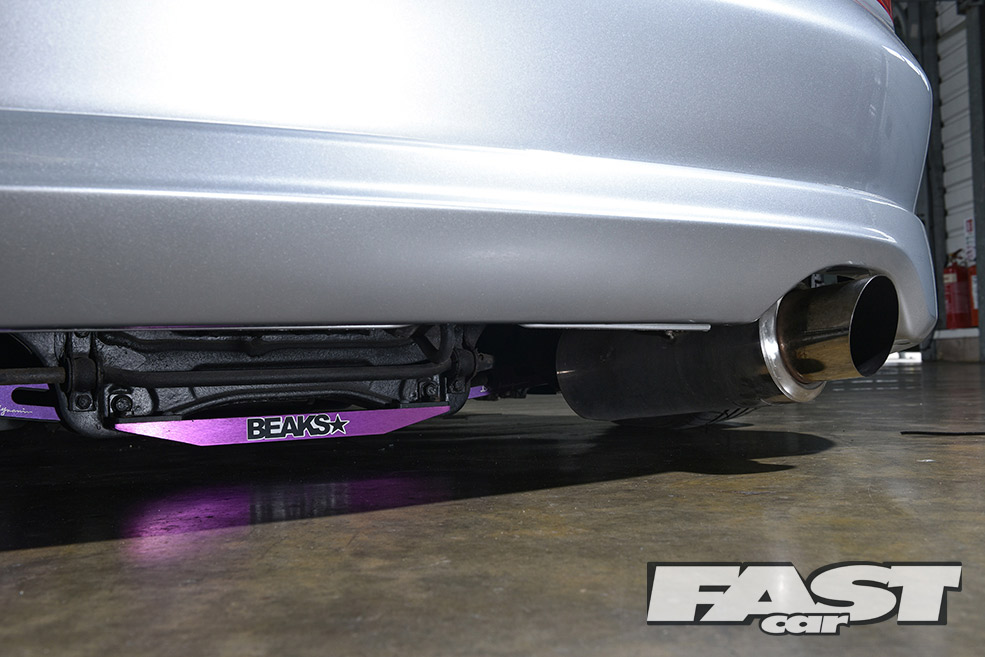 Stuart Knight knows a fair bit about the juggling act that is trying to complete a pair of project cars. Not only does he have his name on the log book of the EP3 Civic you see before you, he also owns a rather bonkers modified Honda Del Sol, one that's in the middle of having a 1.8 turbo transplanted into it.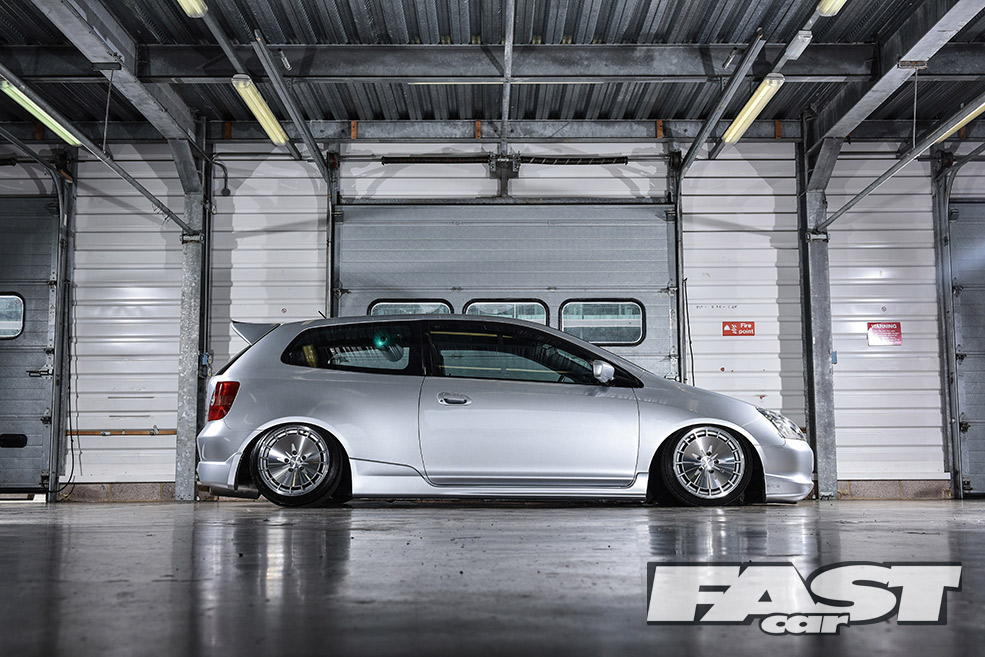 "The EP3 was bought about two years ago as a run around," he says, "a totally standard car that'd allow me to focus on finishing off the Del Sol. That plan went south when the turbo blew up spectacularly. I decided to spend the money on the new car instead!"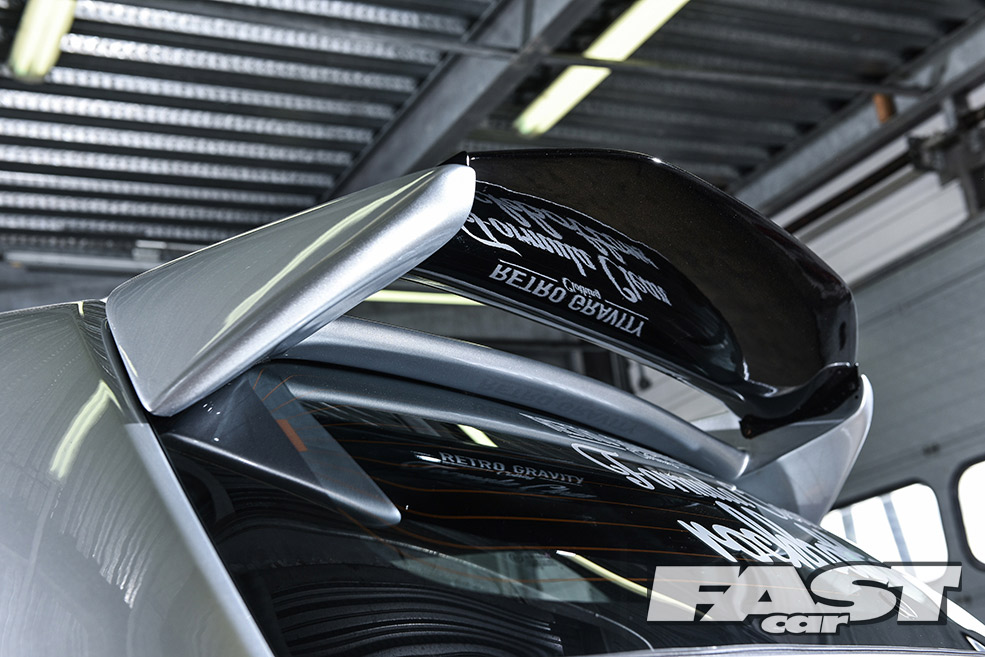 We should probably point out at this point that Stuart's something of a clean-freak when it comes to his cars, to the extent where there's a stringently enforced ban on eating or drinking in them! This mindset was never going to sit very well with the EP3's condition.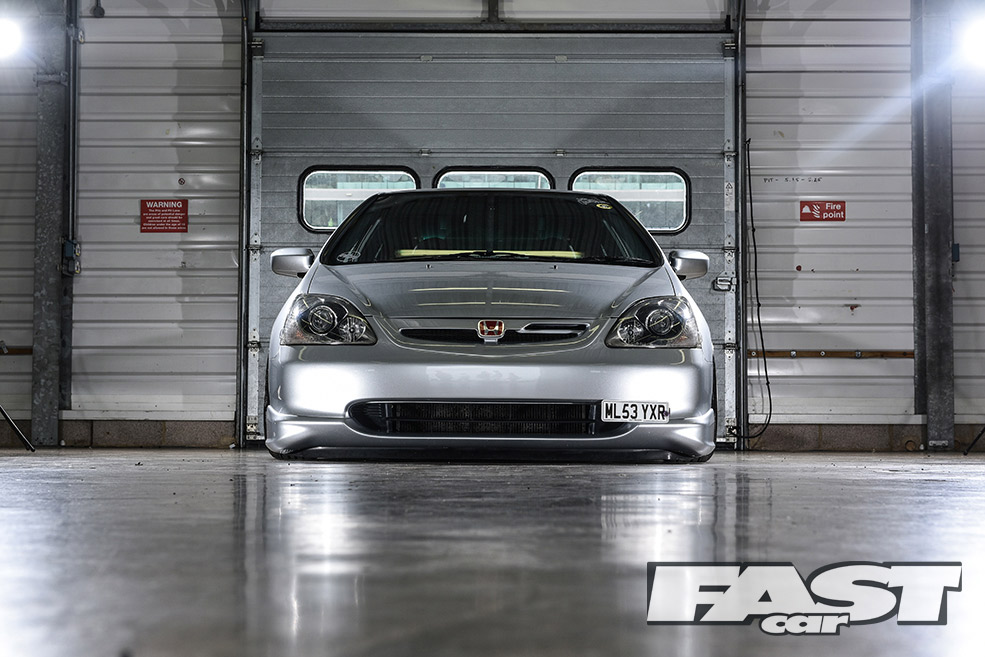 In Stuart's words: "It looked like someone had used it as a goal post!" Needless to say the first task on his list was a complete strip down and respray in satin silver, a task made easier thanks to the location of Stuart's workshop, literally meters from an auto bodyshop.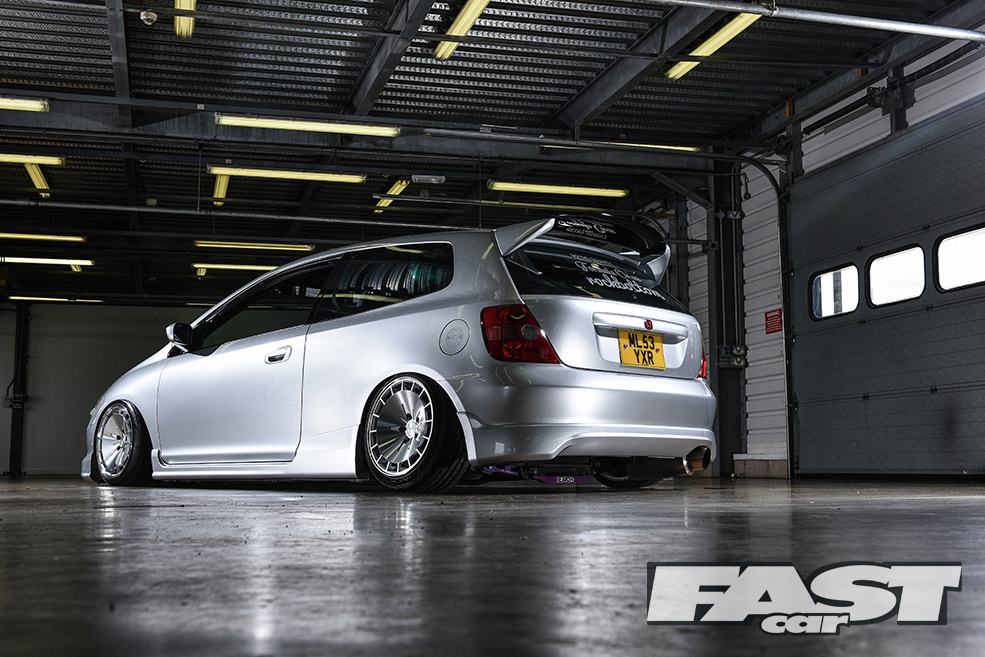 By 2014 the EP3 boasted bright pink Rota Grids, coilover suspension and a number of other tweaks, but it was still only a temporary state, with Stuart eyeing and pricing up a variety of air suspension setups. In the end he plumped for an Air Lift Performance kit from HavAir, complete with V2 management and, just for good measure, camber arms, bolts and a pair of strut braces.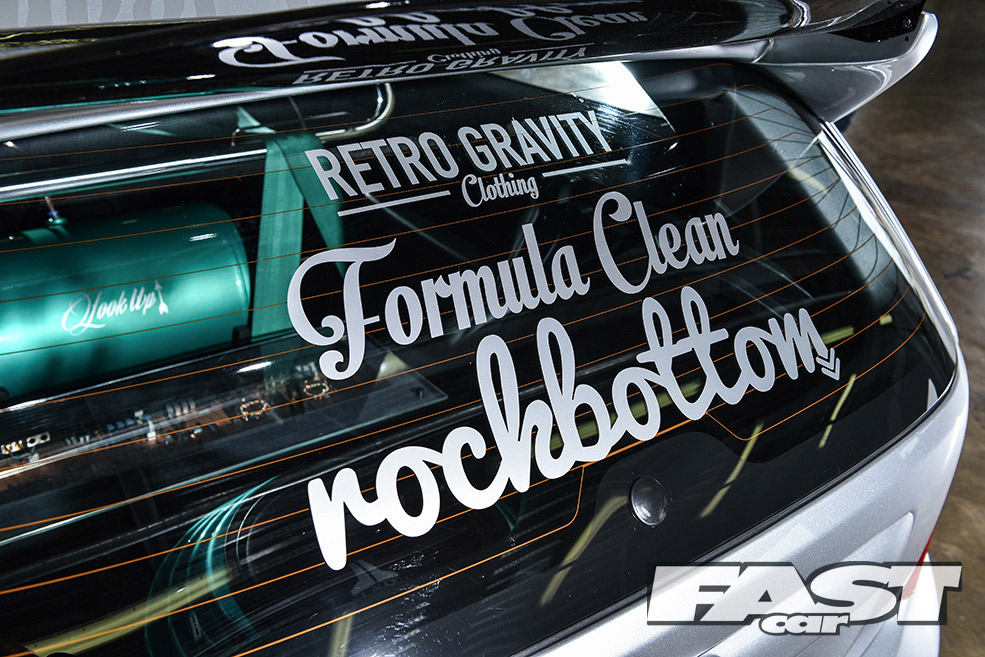 The end result is a setup that allows Stuart to drop the Civic to ant eye-height at the flick of a switch, yet it still retains the EP3's well regarded chassis dynamics.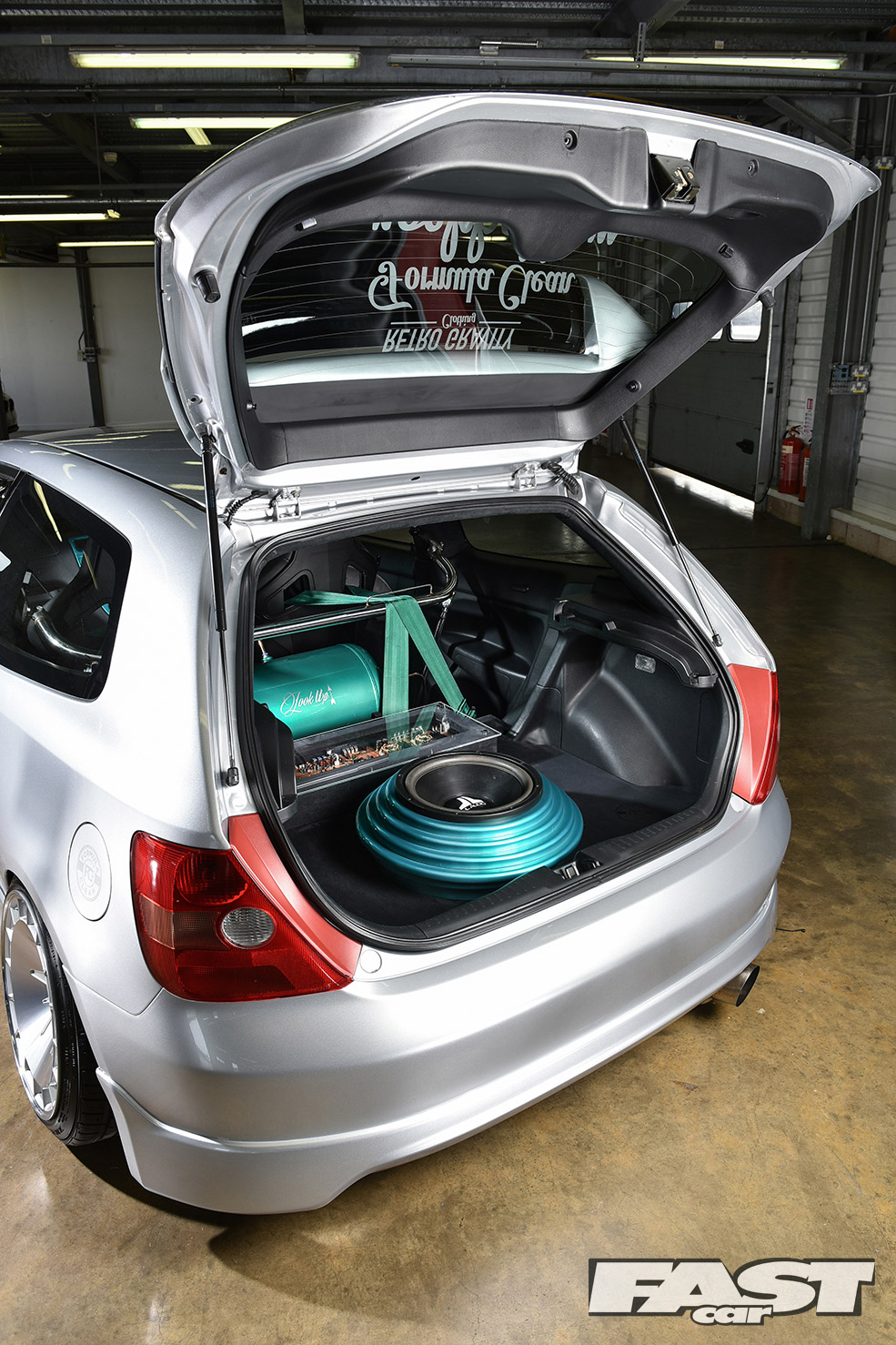 It swiftly became apparent that the Rotas weren't capable of delivering the necessary wow factor, even with their searing coat of bright pink. The Klutch KM16s currently bolted to the hubs are another case entirely, particularly as when Stuart first enquired about them at the start of the year they weren't even available in the UK!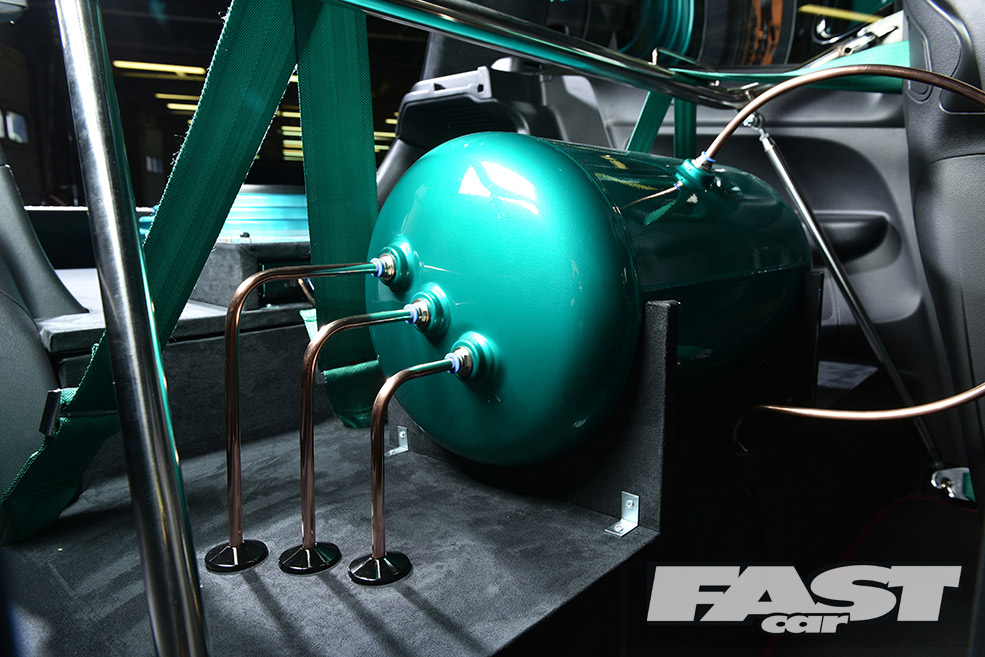 "I spent a long time trying to convince them to ship them out, then just half an hour trying to work out the correct offset," recalls Stuart. "The guy from Klutch called my work phone and asked me what I needed there and then. So I had to manically work out the perfect offset and give him a call back pretty much right away. In the end I thought, 'Sod it, I'll give it a go'."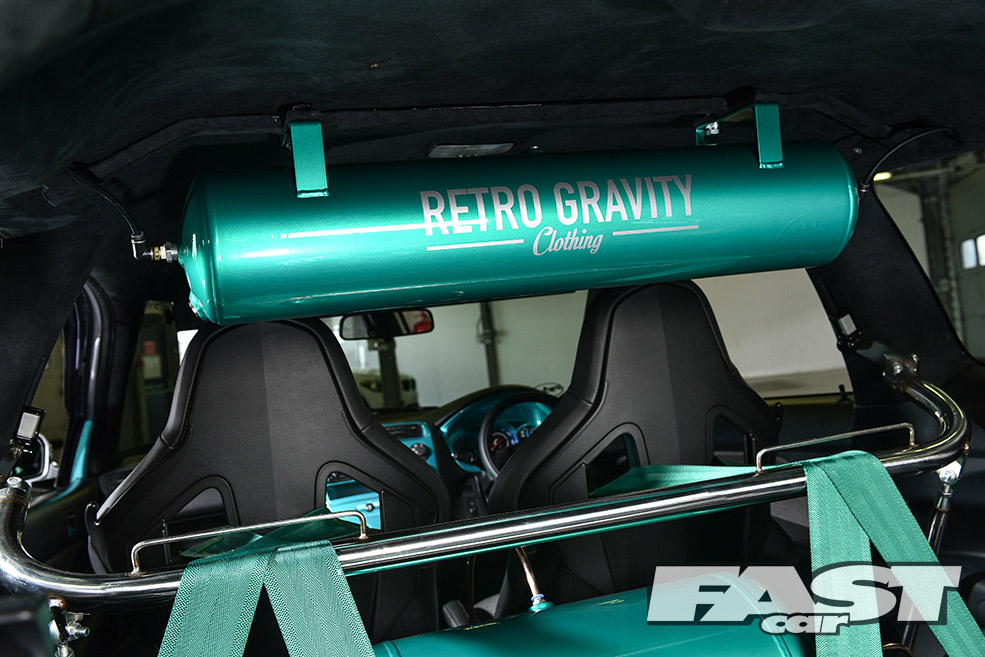 With the exterior well and truly nailed, Stuart turned his attention to the interior. The biggest changes here are those ever-popular Corsa VXR Recaro CS seats and the custom boot-build. Stuart admits that getting the seats into place was probably the most frustrating part of the build, with the original runners at first leaving the tops of the head-rests kissing the (re-trimmed) roof. A set of custom runners eventually solved that particular issue, allowing Stuart to move onto that boot-build, it being the first one he'd ever attempted.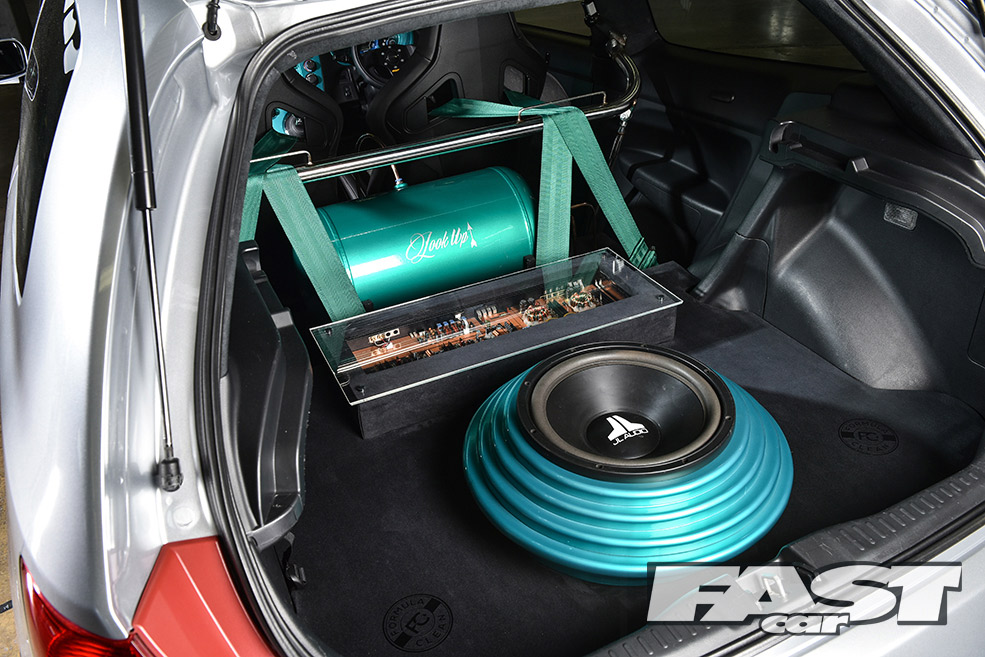 "Two of my best mates are a carpenter and an engineer, so with their skills and my work as a mechanic we were fairly confident we could do a good job. In the end it all came together with a JL Audio sub and a custom box, plus a 2,500-Watt open amp."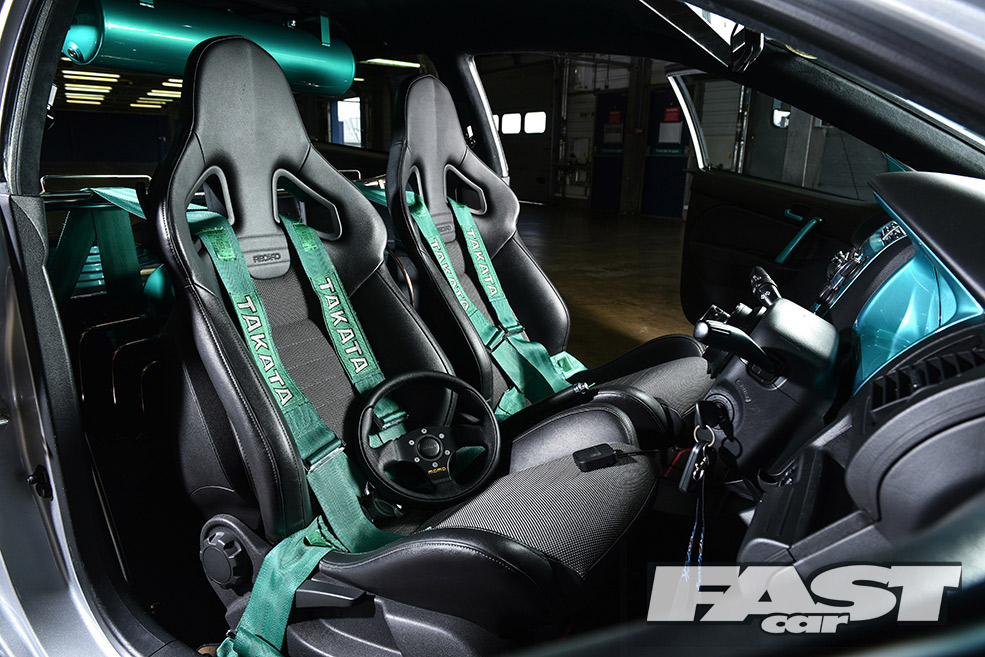 Stuart's deliberately kept performance additions to a minimum, partly to avoid changing the EP3 Type R's basic character, mainly because this build is nearly complete and it's time to focus on resurrecting the boosted Del Sol.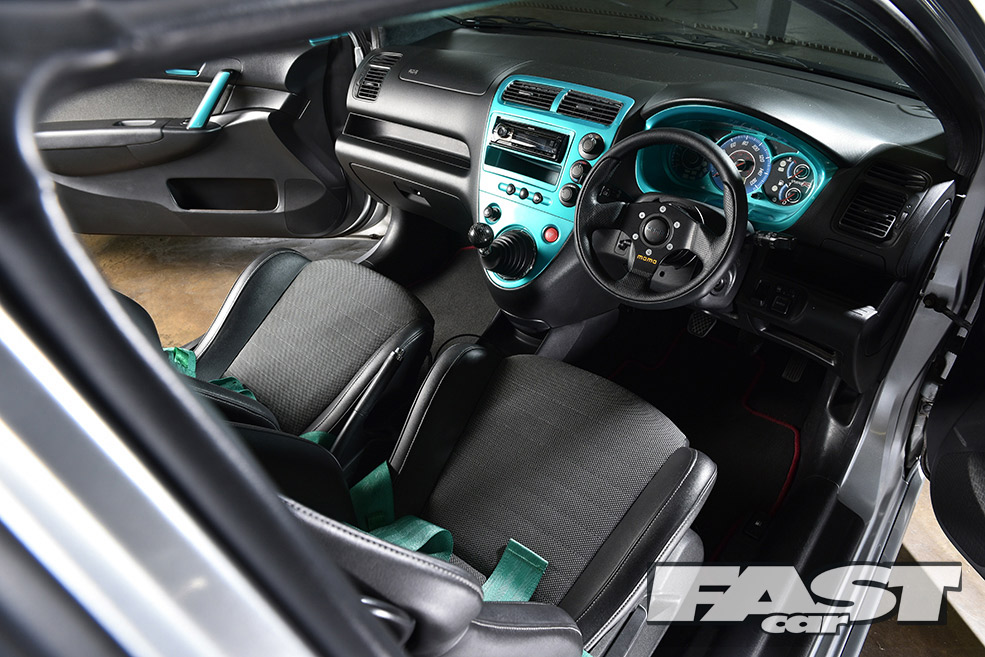 No matter though, Stuart's already the proud owner of a seriously clean, perfectly styled Type R, an ideal runabout and the perfect foil to his raucous, uncompromising Del Sol. Here's to multiple project cars!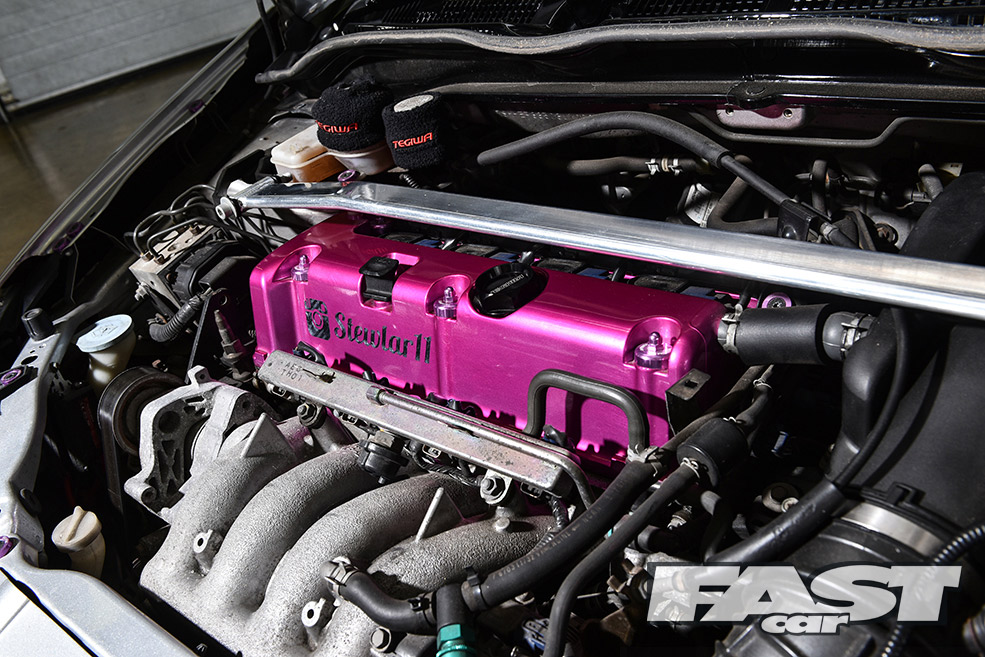 OWNER: STUART KNIGHT
TECH SPEC: HONDA CIVIC EP3 Type R
STYLING:
Honda Civic EP3 Type R in satin silver; arches rolled to accommodate wheels; side indicators deleted and smoothed; boot lid lock smoothed; Mugen rear spoiler and front grille; Tegiwa 'bee sting' aerial; facelift headlights; full and dipped beam HID kits.
CHASSIS:
Air Lift Performance air suspension kit with Auto
Pilot V2 management; Air Force struts; camber control arms and bolts; lower control arms; rear lower strut brace; 8x16in (front) and 9x16in (rear) Klutch- KM16 silver polished alloys.
INTERIOR:
Recaro CS bucket seats with Takata harnesses; harness bar; 280mm MOMO wheel; custom boot build with copper lines; 10gl tank; roof-mounted 5gl tank; JL sub with custom box; 2500 watt open amp with custom box; various parts painted in custom green; re-trimmed door cards and head lining.
TUNING:
Tegiwa engine bay bolt dress up kit; Hondata air box mod; custom painted rocker cover; various other parts painted.
THANKS:
Formula Clean for their sponsorship and excellent detailing products; Paul, Jack, Tom and Dan for helping with the build; Gavin for the time he's spent detailing it, and my family and girlfriend for their support.
Words Jarkle Photos Chris Wallbank