The BMW M3 E46 really needs no introduction and, for many enthusiasts, this is the ultimate all-round M3. Here's what you need to know before buying one.

Before the M3 became the pig-faced heavyweight that it is today, the nameplate was easily one of the most adored performance monikers across the entire automotive landscape. Older folks with glasses tinted in a rose hue will tell you that the original E30 M3 is the best of the lineage, and given that car's roots as a homologation special, it's an argument that isn't too outrageous. In reality though, the E46 walks all over the E30 if you're measuring them by how good they are to drive. Which is why we think it's one of the best used cars to buy.
Another possible contender to the M3 throne is the E9x generation, which came straight after the E46 and packed a fierce high-revving V8 under the hood. However, the newer car is bigger and heavier, while the E46 is a more focused, more raw, and arguably more engaging machine that delivers a slightly 'purer' driving experience. With all that in mind, it's easy to understand why the E46 is so popular. And we haven't even mentioned the way it looks yet…
The chassis is exceptional and the S54 is a masterpiece of an engine that will never fail to stir your soul with its soaring straight-six soundtrack. It's a comfortable car, too, and decent on fuel. What we're trying to say is, if you want a brilliant all-rounder, the E46 is one of the best used cars you could choose. So, how did it all come together so well?
BMW M3 E46 History
Following the lukewarm reception that the E36 M3 received, BMW knew that they had to restore some of the responsiveness and sense of urgency that had been lost since the E30 was phased out. After all, improved comfort is great, but not if it comes at the expense of the car's soul.
To make up for this, BMW's team of M engineers endowed the E46 with a much improved chassis, more brawn under the hood, and the aggressive looks to match. Compared to a regular 3-Series coupe, the M3 wore stocky flared arches to house its wider wheels and tires, a broader grille, and lightweight aluminum hood with a distinct 'power bulge' alluding to what lay beneath. The 3.2-liter S54 straight-six gained revised camshafts and an 11.5:1 compression ratio, resulting in an output of 343hp at 7900rpm.
In order to build a chassis worthy of the powertrain, BMW made a host of upgrades to the regular 3-Series coupe platform. These included a wider track for better stability and forged aluminum wishbones for a stiffer front end. In addition, the M3 received steel ball joints, stronger subframe and suspension anchor points, and stiffer anti-roll bars, springs, and dampers. Overall, the concoction went down a treat, not only with the motoring press, but also with customers – despite a price tag which eclipsed that of the Porsche Boxster.
Revival of the CSL
The M3 was back, in a big way. But that wasn't the end of the story. See, if the E46 M3 is the king of all M cars, the CSL is the king of all E46s.
Those three letters are something which BMW holds dear, only dusting them off and brandishing them on the tailgate of cars that it deems 'worthy'. Cloaked in motorsport pedigree, the CSL badge represents the ethos of what a true driver's car should be: much lighter than standard, powerful, and incredibly responsive to driver input. You could argue that the modern-day M4 CSL falls short of those requirements, but the same certainly cannot be said of the E46. Mind you, upon its launch, it certainly had its haters.
On face value, there didn't seem like an awful lot of change to warrant the increasingly hefty price tag that BMW charged for its featherweight crown jewel. However, as time passed by, it became clear that the small edits made all amounted to a driving experience that few M cars can hold a candle to.
CSL specs
Aesthetically speaking, it takes a trained eye to pick out a CSL from a hoard of regular E46 M3s – its lower stance and unique 19-inch alloys are the main giveaways, as is the small front-left intake which regular M3s don't have. That little device channels air into a heavily revised induction kit, which helps boost the S54 up to 360hp at 7900rpm, while the redline is also marginally higher: 8200rpm rather than 8k. On top of that, the suspension was stiffer as well as lower, and the rear of the car now featured a slightly more aggressive camber. Steering ratios were quickened (which had been one small gripe with the regular M3) and BMW also beefed the brakes up. Countless other small alterations were made too, totaling a weight loss of 110kg.
However, no car is perfect, and for many people, the CSL's low point is its gearbox. Only the much-maligned SMG automatic was available as standard, so if you wanted a manual, you were out of luck. That said, there is at least one manual conversion in the world right now…
Common Problems
We'll go into more detail about what to look out for when buying a used E46 M3 later on in this article, but as a starting point, here are some of the key common problems to be aware of:
Rust – especially on the arches
Cracked rear subframe components
SMG auto gearbox pump and software issues
Vanos issues, head gasket, rod bearings
What to pay
Whichever regional market you're in, the cheapest E46 M3s available are always going to be the convertible variants with the automatic transmission. As of right now, the average price for one of those in the United States is around $22,000 – though you could easily find tired examples for $15,000 or potentially even less if you're feeling mechanically brave. Convertibles with manual gearboxes are generally more expensive – about $25,000 on average, which happens to be roughly the same sort of price you can expect to pay for an SMG auto-equipped coupe. In the UK, you can certainly find some bargains. There are a whole host of convertibles and ropey coupes available for £10,000-£15,000, but you should expect to pay between £15,000-£20,000 for a genuinely nice example, whichever gearbox you opt for.
Naturally, it's the manual-equipped coupes which are most sought after. The average US price of a standard one is $32,000, but the same rules apply as with the convertibles: you can certainly buy the coupes cheaper if you don't mind examples with higher mileage and/or some TLC requirements. In fact, that figure is distorted by the high end collector cars too, so don't be surprised to find a nice one around the $25,000-mark. Across the pond, prices start just below £15,000, but ideally you'll want to be spending more than that to get a good example. You could be looking at anything from £20,000-£30,000 depending on factors like mileage and gearbox; remember the SMG autos are cheaper.
Special Editions
Something else to be aware of is the Competition Pack ZCP (also known as the CS in the United Kingdom). These were essentially the bridge between the standard M3 and the rare CSL. You got the standard 343hp powertrain rather than the more powerful CSL variant, but could enjoy plenty of the other goodies found in the halo car. For instance; the 19 inch rims, the quicker steering, and the stiffer suspension. Importantly, the ZCP/CS was also available with a manual transmission, unlike the CSL. As such, you might consider it the smart choice. You can pick up a good one for around $40,000 in the States, but oddly, there doesn't seem to be too much of a mark-up in price on these in the UK.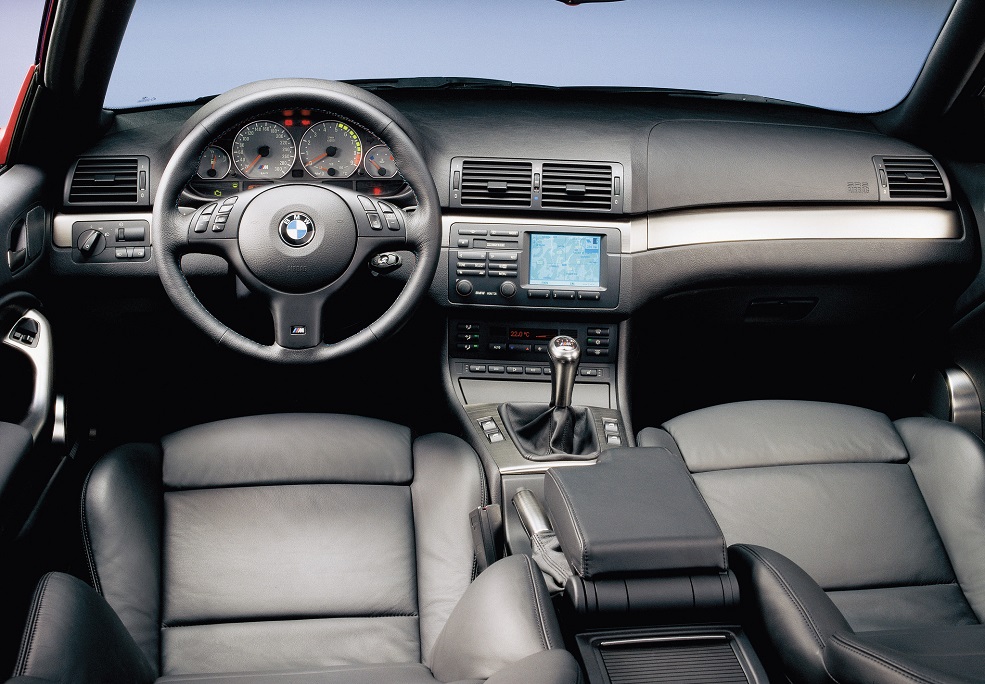 What to look out for on the BMW E46 M3
The E46 is, generally speaking, well-built and reliable but with age and higher mileage, problems start to creep in. So, you need to go into any potential purchase with your eyes open. General E46 problems revolve around electrical gremlins and suspension components but the biggest problem you're going to have is with rust. This is a major issue for E46s now – the main area where it seems to occur is on the arches, so make sure you inspect any potential purchase carefully.
Next up we have the infamous rear subframe issue, where the rear axle carrier cracks and tears and this will happen so you either need to prevent it from happening (preferable and cheaper) or you have to repair it, but either way, you want the PSDesigns repair/reinforcement plate kit for $/£145 plus fitting.
If you've got an SMG car then you can experience problems with the pump, control unit, shift unit and gear position sensors among others.
With the S54 itself, you've got various Vanos problems, head gasket failure and the rod bearings are also a weak point and need to be replaced as a preventative measure.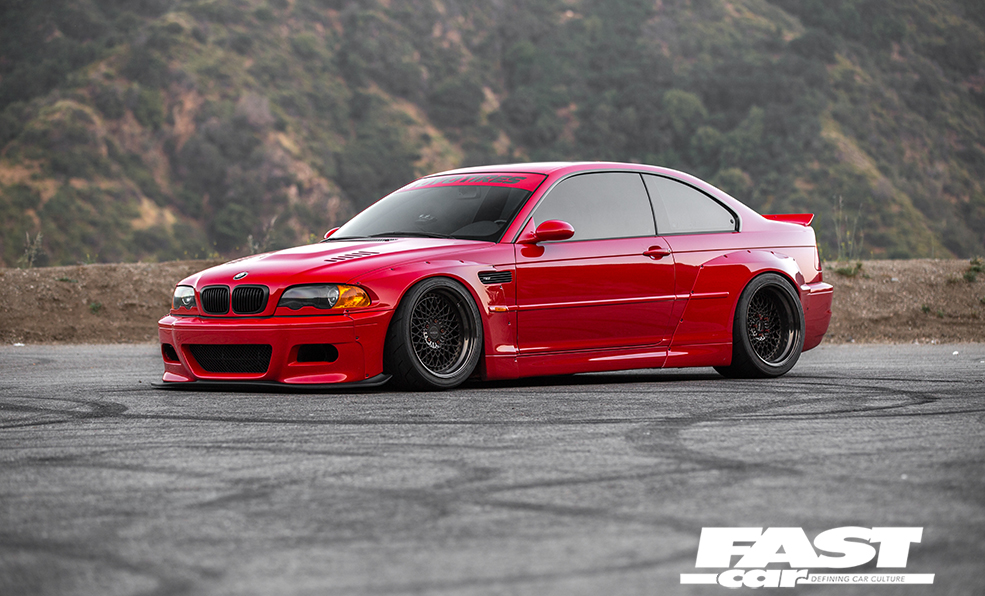 Modifying a BMW E46 M3
The E46 M3 has almost limitless potential. The stock brakes are okay. Aftermarket rotors, pads and hoses help though, or you could even go for a BBK (big brake kit) if you want serious stopping power – expect to pay around $1k at the cheaper end, over $2.5k for a front set at the top end.
We'd definitely invest in some decent lowering springs but if you're buying a higher-mileage car it'll be worth going for coilovers to get some fresh shocks on board.
Want more power? Go for a remap and intake for small gains (20-30hp), or a carbon air box for big money (over $3k) but lots of noise. On balance, the PSDesigns velocity stack kit ($1500) with Alpha-N map for epic noise and good power gains would be our choice.
For serious power go with an off-the-shelf supercharger kit and there are plenty to choose from – for just over $5000 you can pick up an ESS 475hp kit; the 525 kit is just over $6000, the 550 around $7000, while the 575hp kit breaches the $8000-mark. VF Engineering also offers several kits, starting from $6000 for 420hp, 480hp for about $8000 and 570hp for $9000. Turbo kits also exist – RHD is tricky but doable, budget around $10k.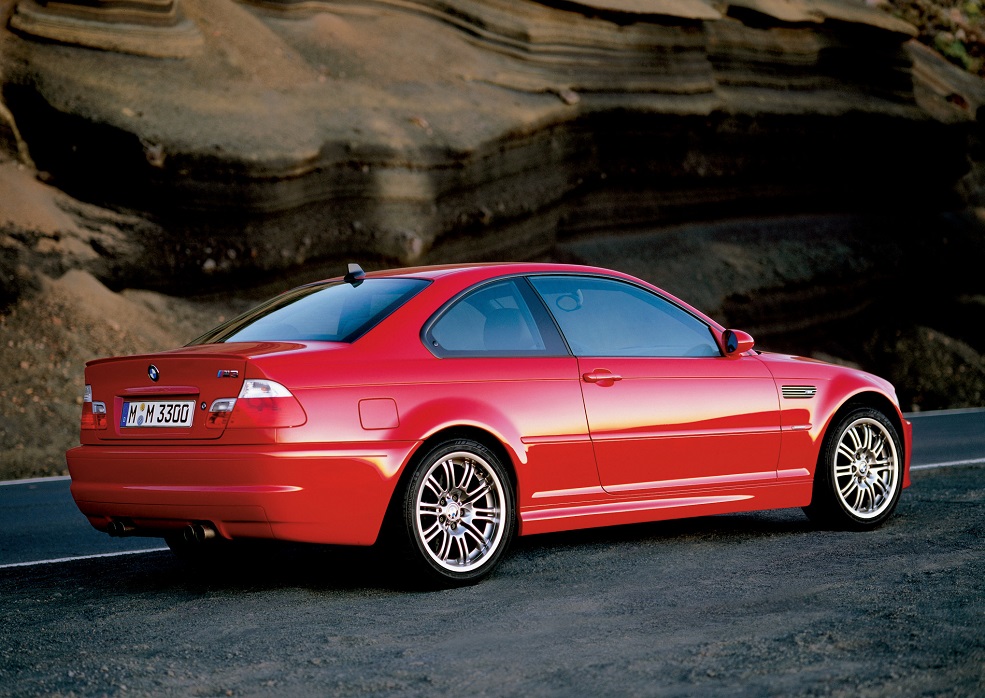 Verdict
The BMW E46 might just be the M3 sweet spot. It offers an awful lot of car for your money; the size, power and chassis combination is simply wonderful and it's hugely engaging and thrilling to drive. There are some expensive repairs but if you're looking for a modern M machine that feels exciting and engaging to drive, it's hard to beat the E46 M3.
Tech Spec: BMW E46 M3
Engine: 3.2-litre straight-six S54B32
Transmission: Six-speed manual, six-speed SMG II
Power: 343hp
Torque: 269lb ft
0-62mph: 5.1 seconds
Guide from Performance BMW. Words: Elizabeth de Latour & James Bowers. Photos: Rowan Patrick, Andy Starkey, Rich Pearce, Luke Dulski.