The BMW E46 M3 really needs no introduction and, for many enthusiasts, this is the ultimate all-round M3. Here's what you need to know before buying one. Sponsored by Adrian Flux.

Guide from Performance BMW. Words: Elizabeth de Latour. Photos: Rowan Patrick, Andy Starkey, Rich Pearce, Luke Dulski.
Why you want a BMW E46 M3
Smaller and lighter than the E9x M3, it's a more focused, more raw and arguably more engaging machine that delivers a slightly purer driving experience and with that in mind, it's easy to understand why it's so popular. The chassis is exceptional and the S54 is a masterpiece of an engine that will never fail to stir your soul with its soaring straight-six soundtrack. It's a comfortable car, too, and decent on fuel plus it looks fantastic, making this an M3 that's hard to beat.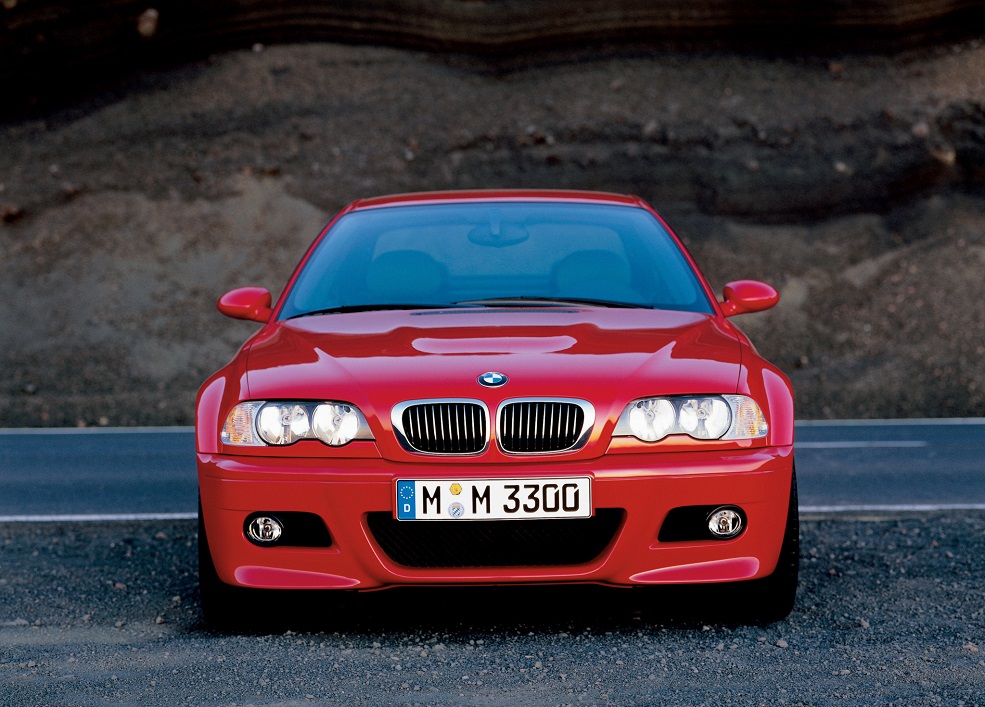 What to pay
E46 M3 prices have definitely crept up over the past few years but they haven't skyrocketed like other M cars so we reckon if you've always fancied one of these now is probably the right time to go shopping as they're only going to get more expensive. You can still pick an E46 M3 up for under £10k but it's slim pickings at this price – we found a manual convertible with 143,000 miles up for £8000, an SMG coupé with 133k miles for £8800 and a manual convertible and an SMG convertible, both with just over 130,000 miles, for a few notes shy of £10,000. As you head up to £12,000 you'll start finding a few cars showing less than 100k and over £14,000 is where you'll start finding lower-mileage coupés and convertibles. Around £20,000 will get you one of the best examples on the market.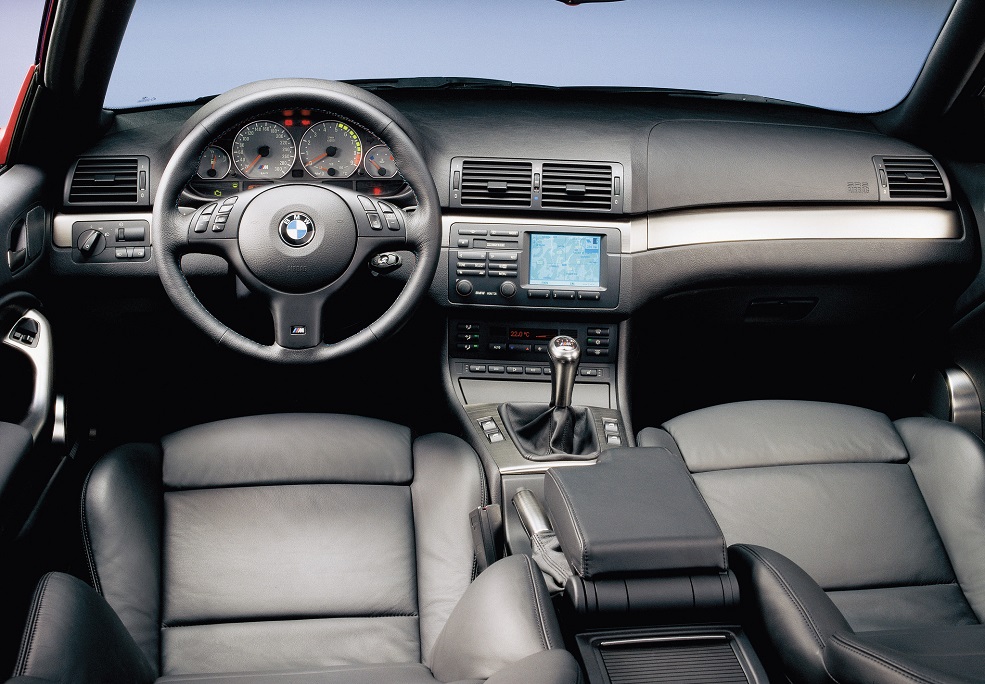 What to look out for on the BMW E46 M3
The E46 is, generally speaking, well-built and reliable but with age and higher mileages problems start to creep in so you need to go into any potential purchase with your eyes open. General E46 problems revolve around electrical gremlins and suspension components but the biggest problem you're going to have is with rust. This is a major issue for E46s now – the main area where it seems to occur is on the arches, so make sure you inspect any potential purchase carefully. Next up we have the infamous rear subframe issue, where the rear axle carrier cracks and tears and this will happen so you either need to prevent it from happening (preferable and cheaper) or you have to repair it, but either way, you want the PSDesigns repair/reinforcement plate kit for £145 plus fitting. If you've got an SMG car then you can experience problems with the pump, control unit, shift unit and gear position sensors among others. With the S54 itself, you've got various Vanos problems, head gasket failure and the rod bearings are also a weak point and need to be replaced as a preventative measure.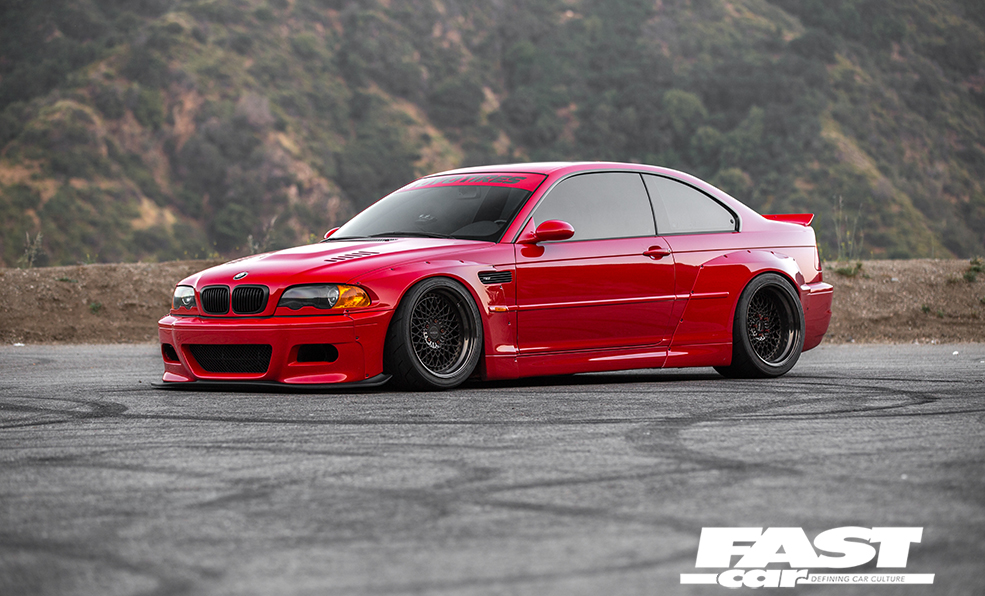 Modifying a BMW E46 M3
The E46 M3 has almost limitless potential. The stock brakes are okay, discs, pads and hoses help or go for a BBK if you want serious stopping power – expect to pay around £1k at the cheaper end, over £2k for a front set at the top end. We'd definitely invest in some decent lowering springs but if you're buying a higher-mileage car it'll be worth going for coilovers to get some fresh shocks on board. Want more power? Go for a remap and intake for small gains (20-30hp), carbon air box for big money (over £3k) but lots of noise, but the PSDesigns velocity stack kit (£1500) with Alpha-N map for epic noise and good power gains would be our choice. For serious power go with an off-the-shelf supercharger kit and there are plenty to choose from – for just over £5000 you can pick up an ESS 475hp kit, the 525 kit is just over £6000, the 550 just under £7000 while the 575hp kit is around £8000. VF Engineering also offers several kits, starting from £6000 for 420hp, 480hp for about £8000 and 570hp for £9000. Turbo kits also exist – RHD is tricky but doable, budget around £10k.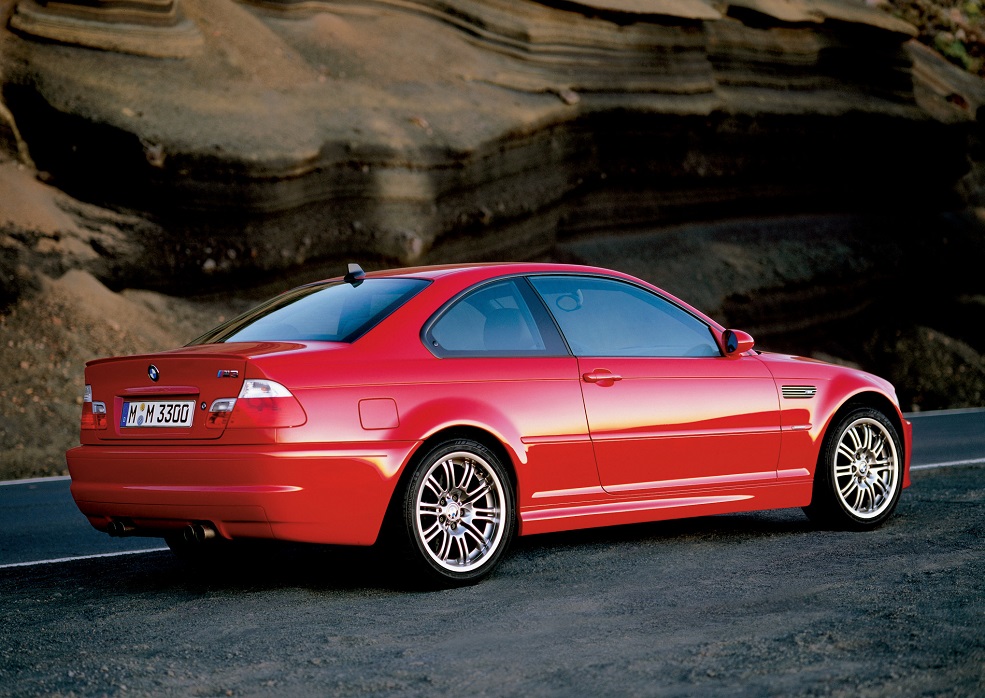 Verdict
The BMW E46 might just be the M3 sweet spot. It offers an awful lot of car for your money; the size, power and chassis combination is simply wonderful and it's hugely engaging and thrilling to drive. There are some expensive repairs but if you're looking for a modern M machine that feels exciting and engaging to drive, it's hard to beat the E46 M3.
Insuring a BMW E46 M3 with Adrian Flux
Car: BMW E46 M3
Value: £16,000
Driver and info: 28-year-old male, with a full NCB, living in the TN14 post code, with a clean licence. The car is parked on the drive each night and has light modifications including wheels, suspension, exhaust and air filter.
Quote: £400 including insurance premium tax / £350 excess / Comprehensive cover

Tech Spec: BMW E46 M3
Engine: 3.2-litre straight-six S54B32
Transmission: Six-speed manual, six-speed SMG II
Power: 343hp
Torque: 269lb ft
0-62mph: 5.1 seconds
Price New: £39,730