Karl Green is deliberately unleashing his big winged, wide-arched modified Honda Civic EP3 on air among the Honda purists. But this Touring Car-inspired build is a purer Honda than you might think…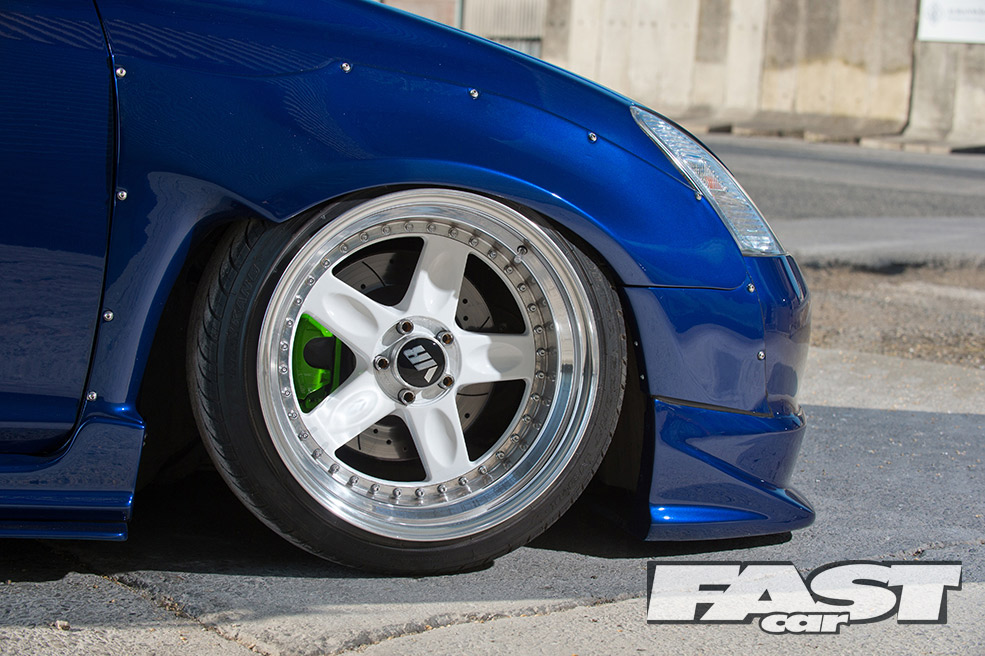 "Racing improves the breed." Soichiro Honda said that, and it's a quote that's been widely spread about the motoring sphere ever since. The classic 'win on Sunday, sell on Monday' ethos of Touring Car racing runs along the same lines, but few company figureheads have so concisely captured the spirit of it all as old Mr Honda. It's because he walked the walk, he wasn't just paying lip service.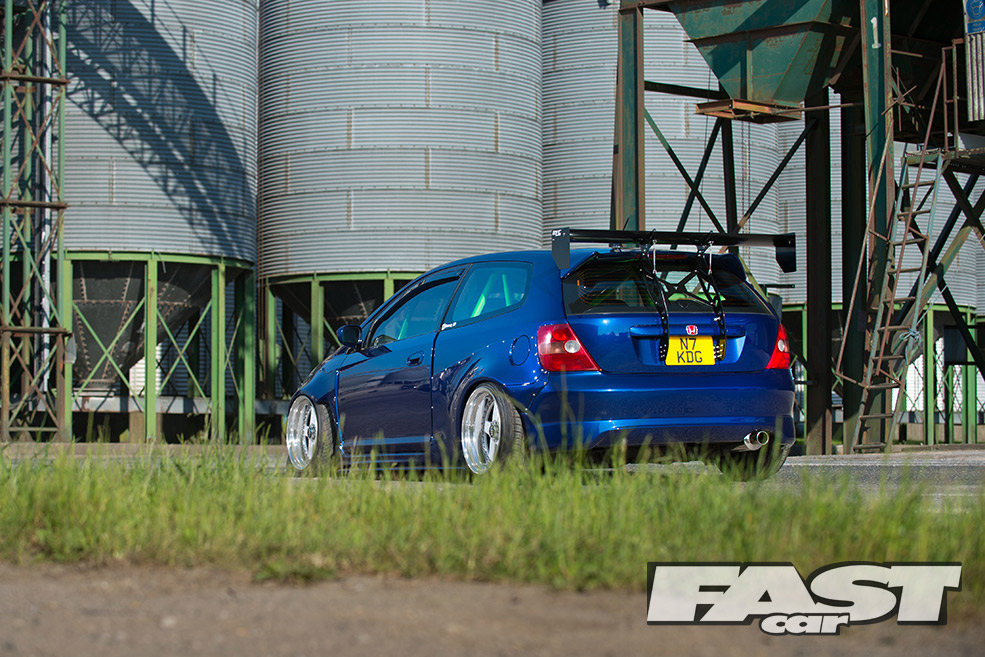 Do you know how he reacted to Honda's first ever victory in Formula One? In a deadpan tone, with a hint of a smirk, he said: "We will not be content with this victory alone. We will study why we won, and aggressively apply those winning technologies to new cars." This is why Honda road cars today are such formidable things – the company works out which bits are operating best at full-tilt on the race track, then shoves it all into their road cars, hidden behind a veneer of sensibleness but always waiting to pounce when the cam profiles shift into the shadowy VTEC zone.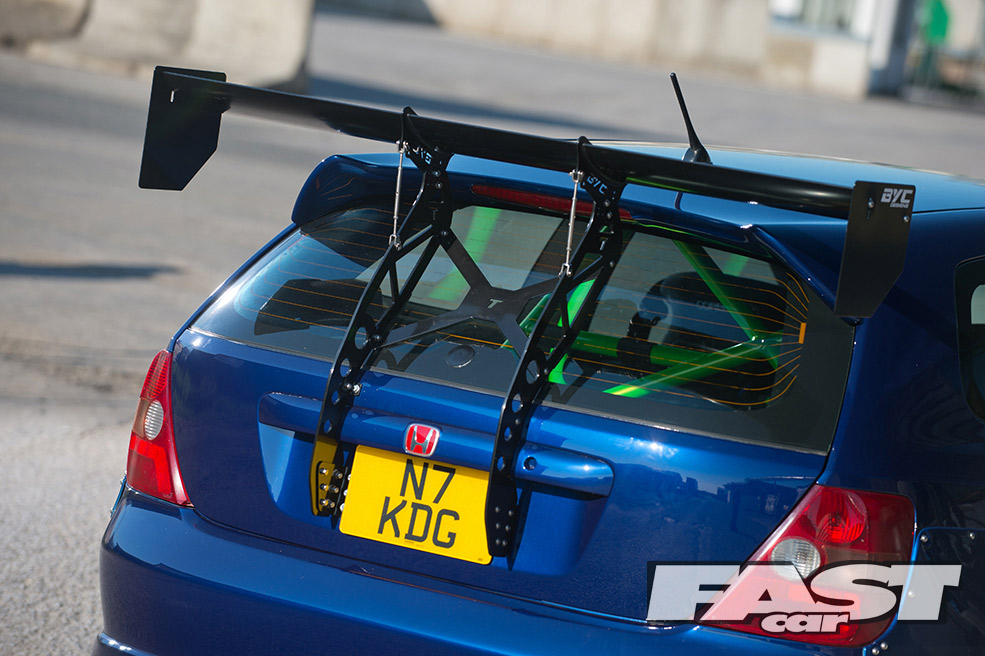 Type R Hondas are the coolest result of this. The 'R' stands for 'Racing', of course, and this is a badge that's only been glued to a handful of models: the NSX Type R, the DC2 and DC5 Integra, the Accord Type R and Euro-R, and a few generations of Civic, which model-number nerds will know as the EK9, EP3, FN2/FD2 and the hilarious new FK2, which is basically a BTCC car without the stickers.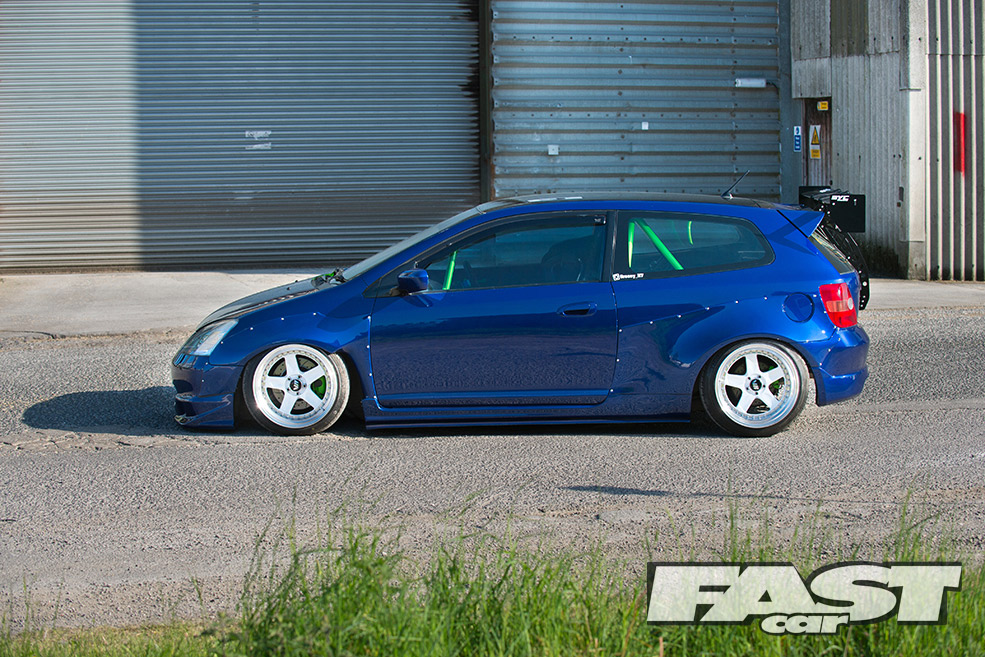 And the one we're looking at today is an EP3 – the Civic that a lot of enthusiasts highlight as the best of the breed. It has independent rear suspension (unlike the spaceship-lookalike FN2 that followed it), its wacky gearstick that protrudes from the dash is just a handspan from the steering wheel, Touring Car-style, and the handling is astonishing right out of the box. You can see why Karl Green, the owner of this car, was keen to get involved.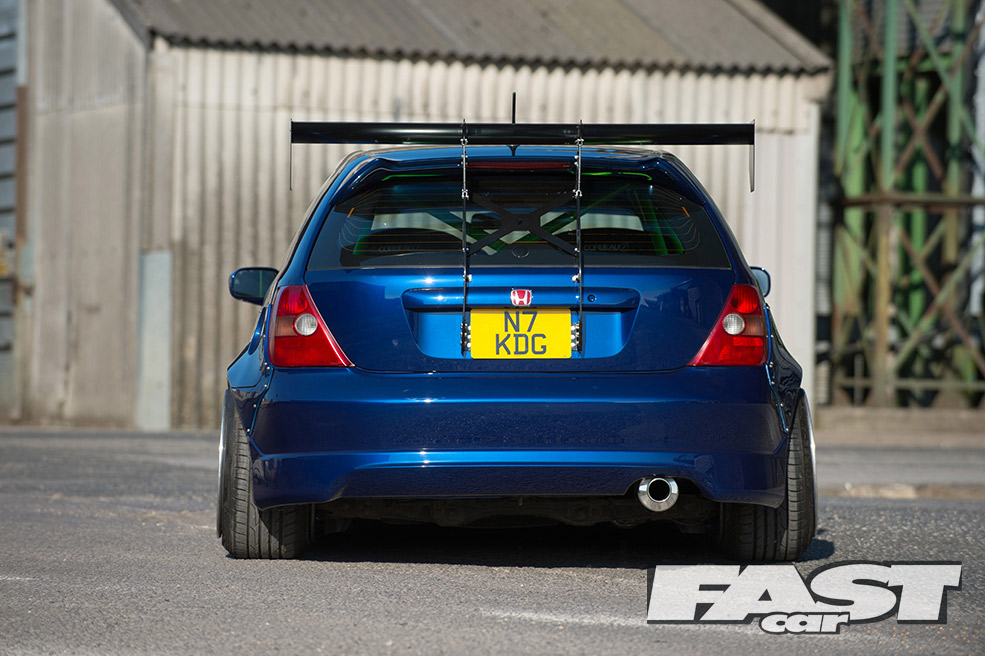 "I grew up watching the British Touring Car Championship, and being in and around modified cars," he explains. "That gave me the buzz to build my own modded car, it was always going to happen. I had a Corsa B that I'd done a lot to, but I always wanted an EP3 ever since they entered the BTCC. Eventually the time was up for the Corsa, as I'd been idly searching for a Type R for a while, and luckily one came up for sale at a local garage. It was all standard, in gloss black, and it had all the age-related marks and scuffs that you'd expect – but it also had a full history, which is what pushed me to take the plunge."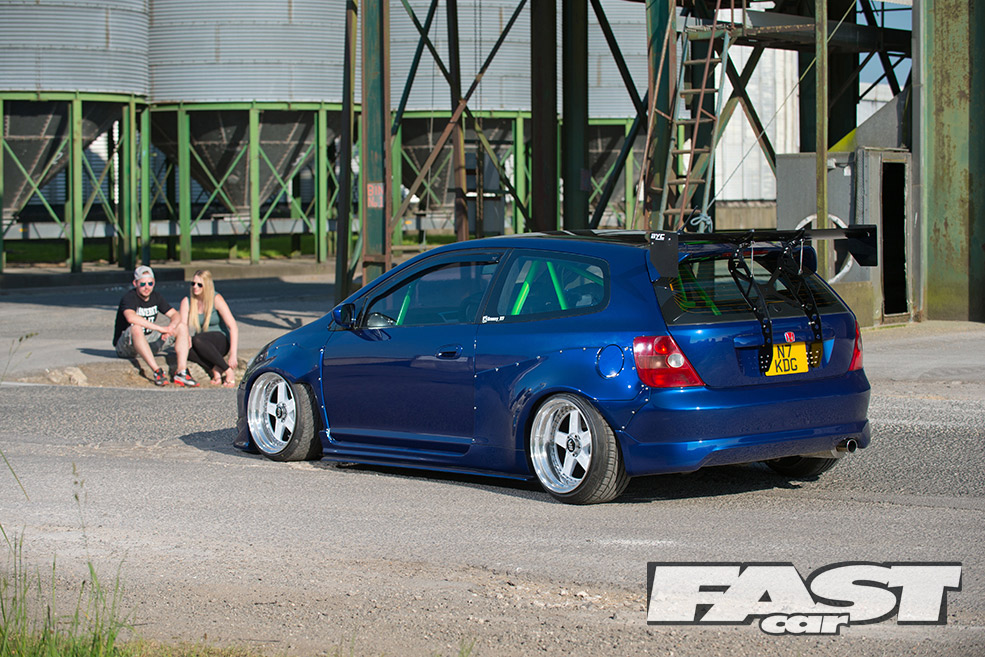 I can tell you from personal experience that he'd kinda lucked out here, finding a good car locally. Having recently bought an EP3 of my own, I can painfully attest that while there are a quite a few of them out there, most of them aren't exactly the sort of cars you'd want to part with your hard-earned for. They have a hard life and their owners, bless 'em, don't always appreciate that owning a car like this should be a matter of pride, and curation. But I digress…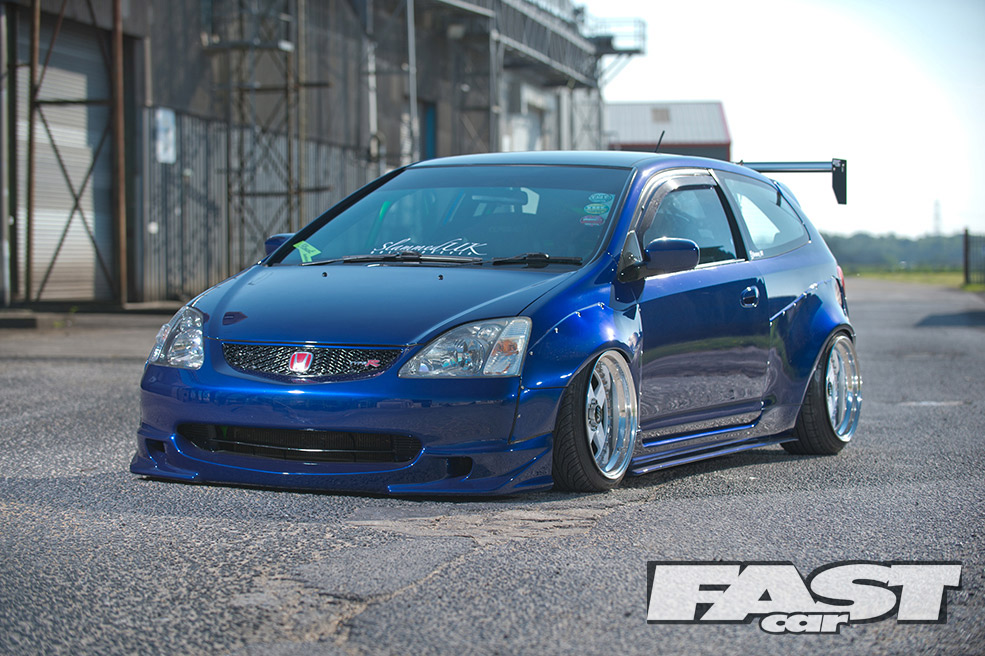 "I'd always planned on stancing an EP3, it was just something I wanted to do," grins Karl mischievously. This is a brilliantly naughty standpoint, as it's bound to irritate all manner of Honda purists who, much like the ardent fans of the 205 GTI, feel that arsing about with the suspension will cock the whole thing up.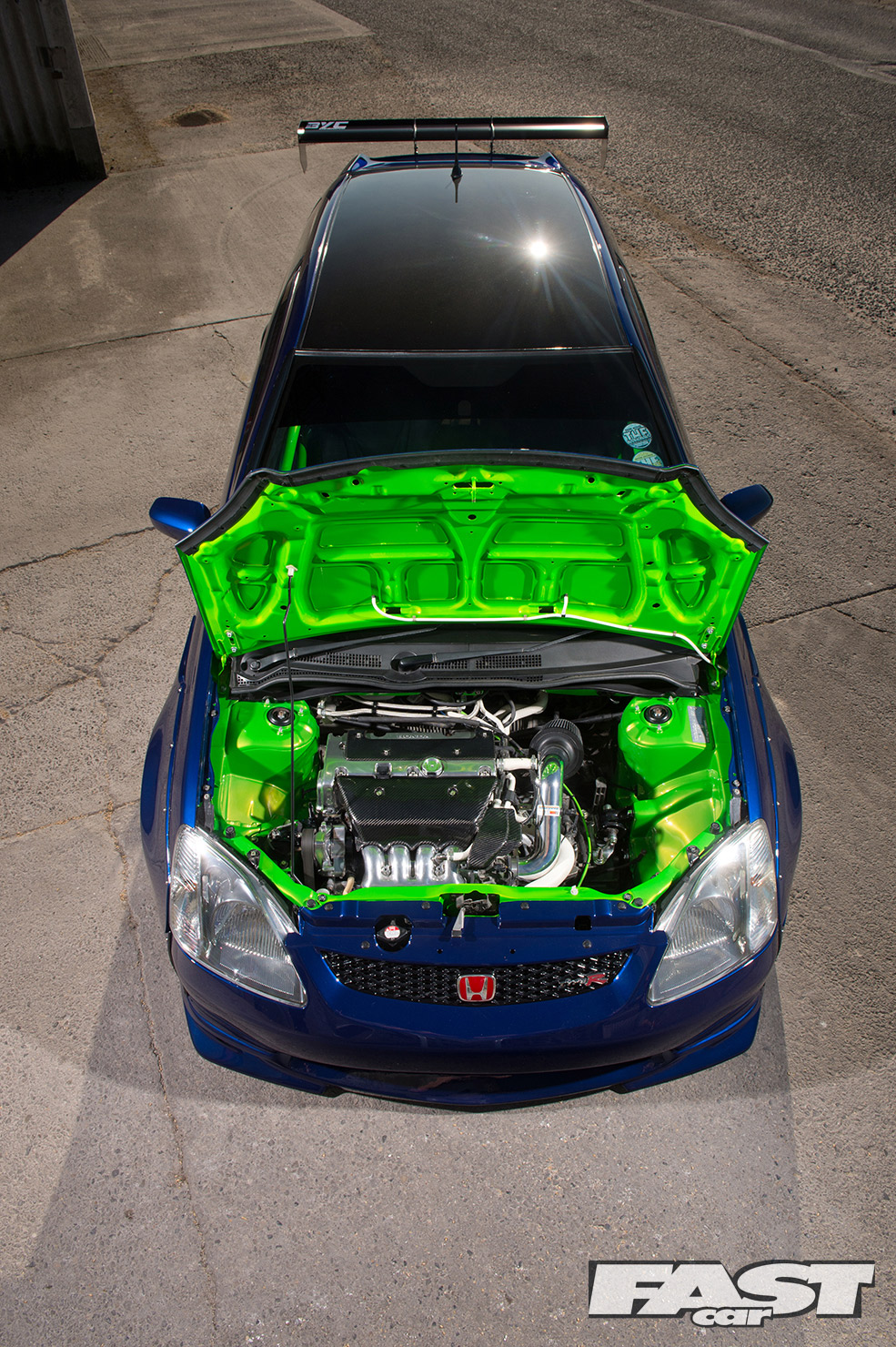 "And so it began!" he laughs. "Coilovers, Rota Grid Drifts… and being a sprayer, I shot the whole thing in Frozen White." This is quite a canny move, as the original Type Rs – the NSX-R, the EK9, the DC2 – were only available in Championship White, in honour of that original F1-winning racer. White is a heritage colour for Type Rs, and Ford's Frozen White has an aggressive pop to it that brings the look up to date.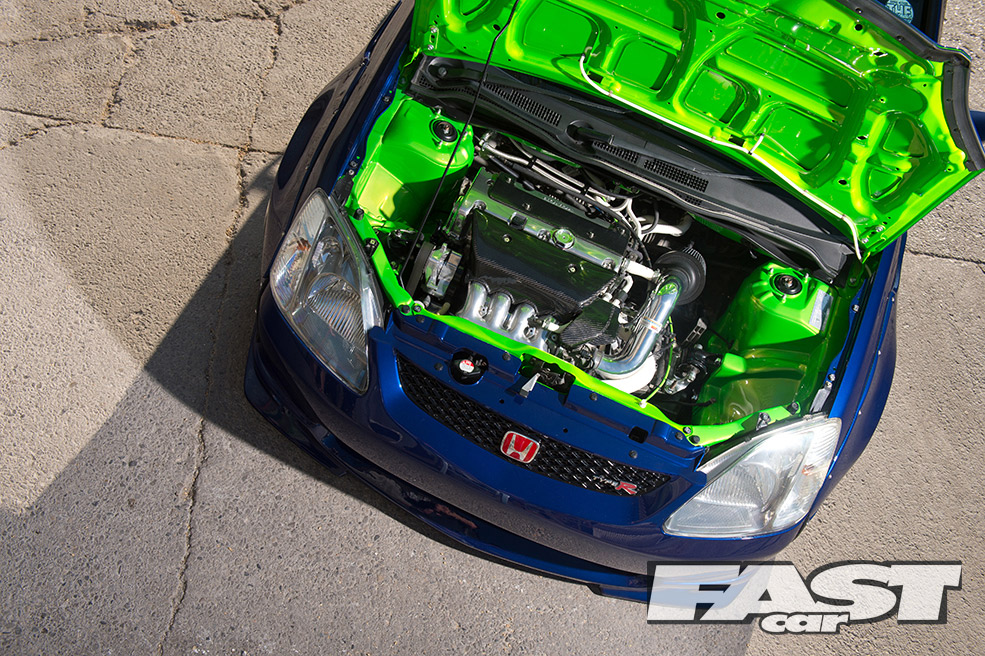 "The 8.5" wheels didn't have as much poke as I'd like, so I got a new set of Grid Drifts that were 9" wide," he recalls, "and they sat perfect. That's when the Mugen spoiler and splitter came along, as well as some exterior smoothing. I still wanted more lows though, and air-ride on EP3s is pretty rare so I knew I had to do it! Jamie Winter at UnitSixteen fabricated and fitted the kit, and after that I did a semi-wire tuck and painted the engine bay in a custom flip paint."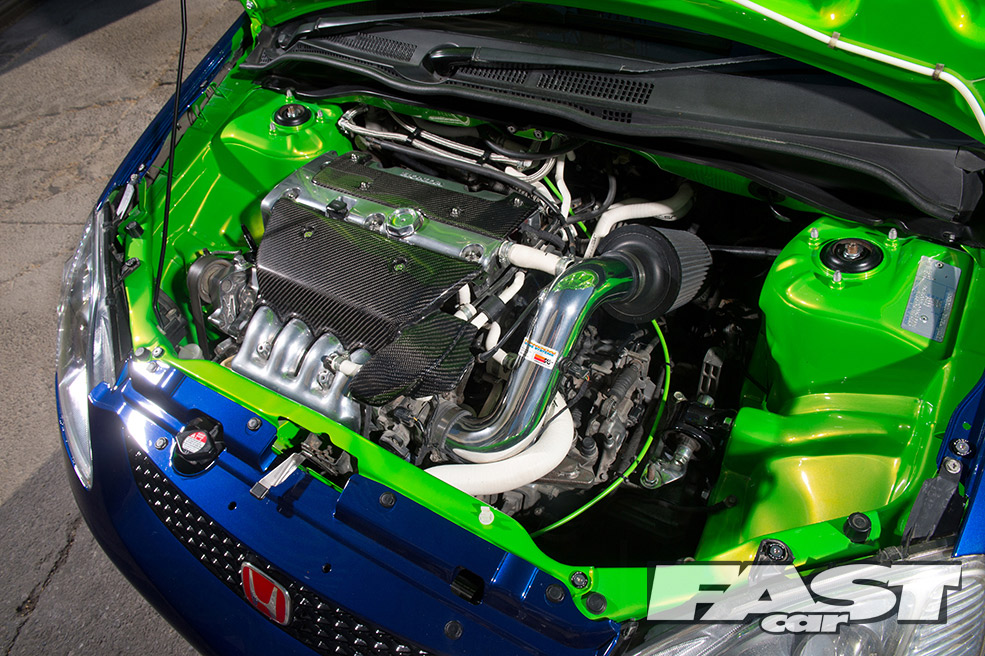 Phew. He's rattling through it, isn't he? Karl's the sort of guy that makes all this sound easy, like it's all in a day's work, but you can see for yourself that the finish is flawless; this Civic really is all about the details.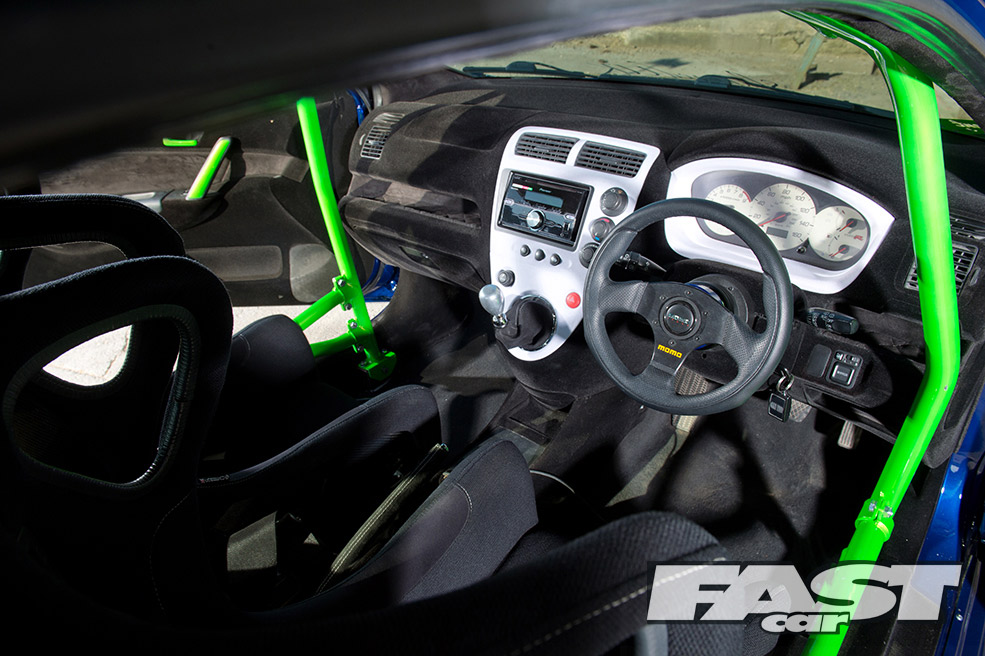 As is the whim of the contemporary stance enthusiast, he wasn't happy with the wheels for long. A set of rare Rial F1 two-piece splits appeared, snugly caressing the arches when the car was aired out, and they also got sprayed in flip paint… and then, of course, by the end of the 2015 show season, Karl felt like changing everything again. Just for the hell of it really. All part of the game, isn't it?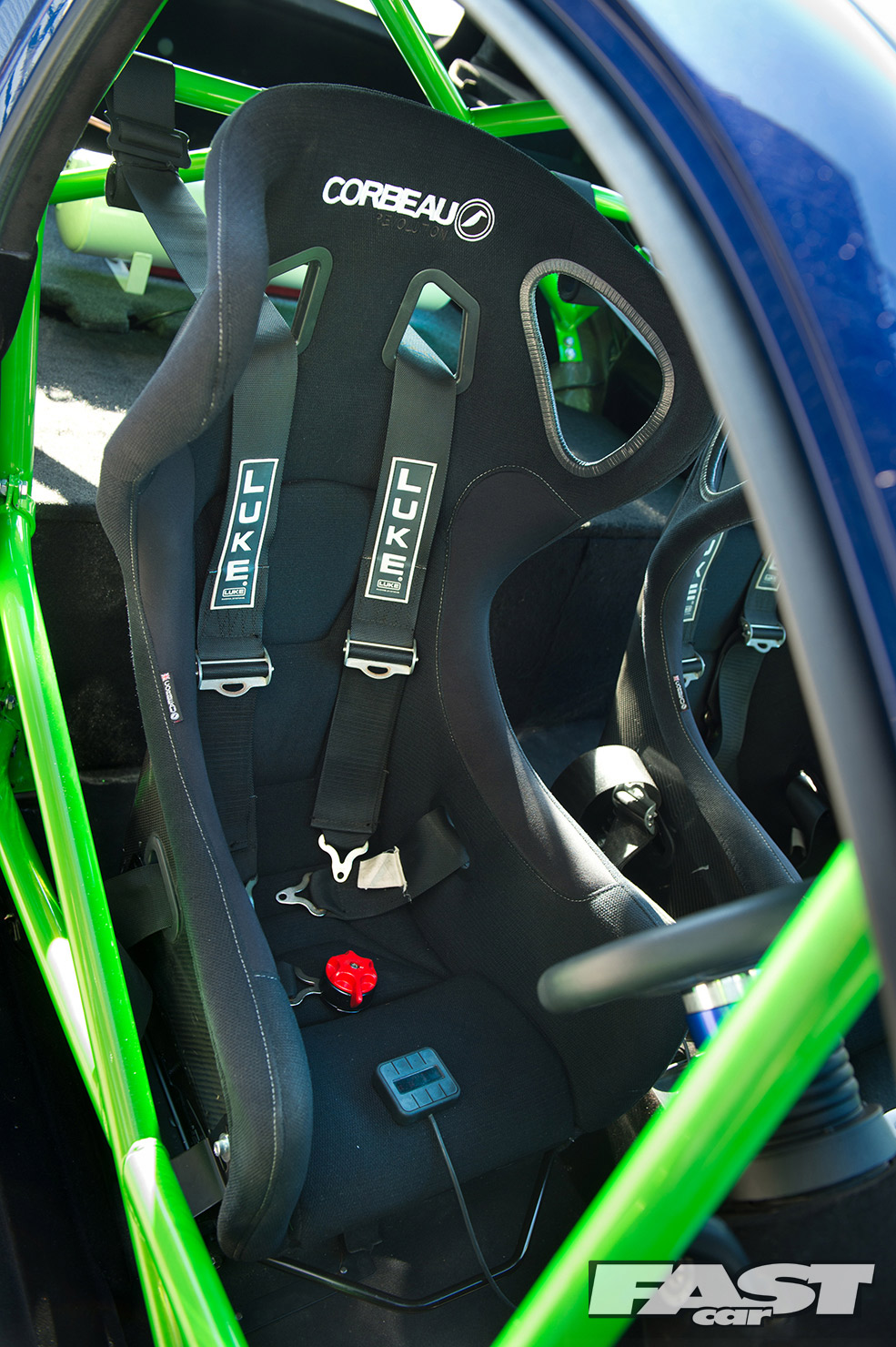 "I wanted some kind of Rocket Bunny kit for the car, but they don't make one for the EP3, so I went to FiberWorx for something custom," he says. Sure. Like you do. "With having the kit, that obviously meant I'd need new wheels too in order to fill out the wider arches, so I bought some Volk Racing rims that are 10.5" wide at the front and 11" out back." Yes, you read that right – eleven-inch girth on a Civic. Karl's playing for keeps here.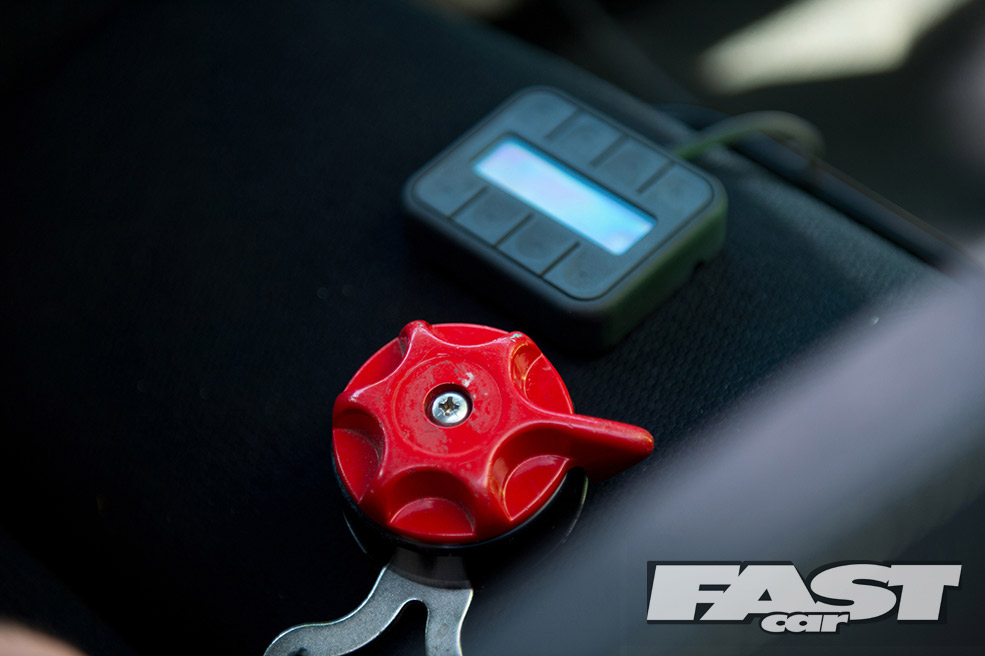 "Being a BTCC fan, I'd always wanted a huge wing," he continues, "so I went to Tegiwa for a bracket and BYC for the wing itself. And to complement that, there's the rollcage and the carbon-fibre buckets and harnesses, just to tie it all together nicely." The apple certainly doesn't fall far from the tree, and throughout Karl's endeavours to sit the Civic on the ground on wide wheels, its inner Touring Car just couldn't help shoving its way to the forefront – something that Karl's more than happy to indulge.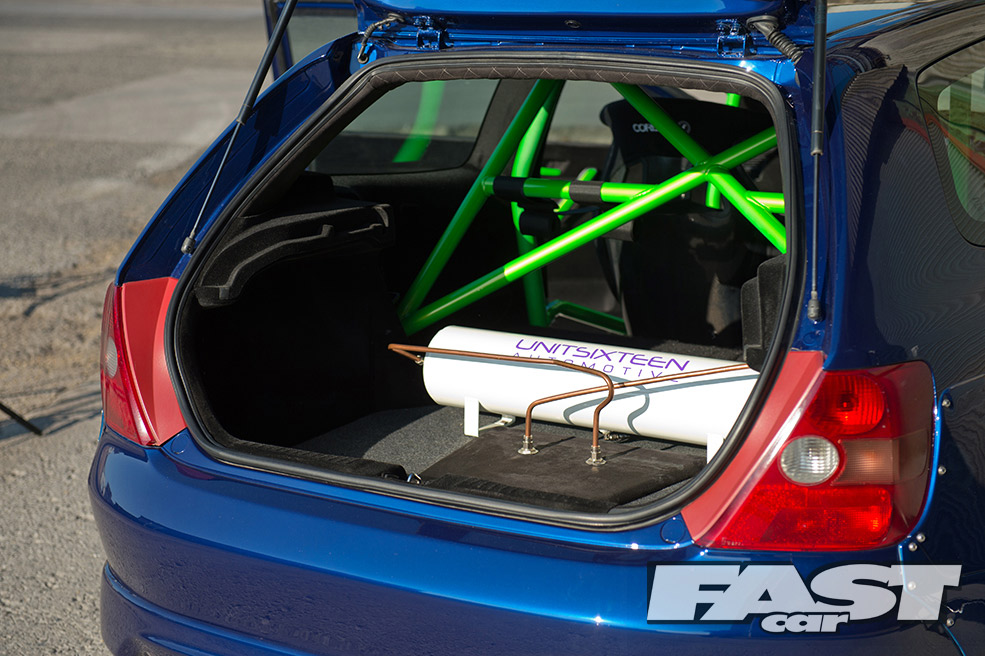 The rollcage is sprayed in a delicious-looking shade of Sugar Apple Green, neatly matching the re-shot engine bay, which has enjoyed further tucking and smoothing, with all sorts of bits and bobs relocated to tidy things up. The exterior, meanwhile, has been sprayed Ultra Blue Pearl, a liquid-like shade that looks so deep and alluring that it's tempting to strip off and dive in. (But don't. You'll just spang your head on a fat wheelarch and people will snigger.) And, of course, the bane of racing drivers the world over – glare – has been neatly eradicated inside thanks to Karl's keenness to flock everything. He's gone flocking mental. And that's a good thing.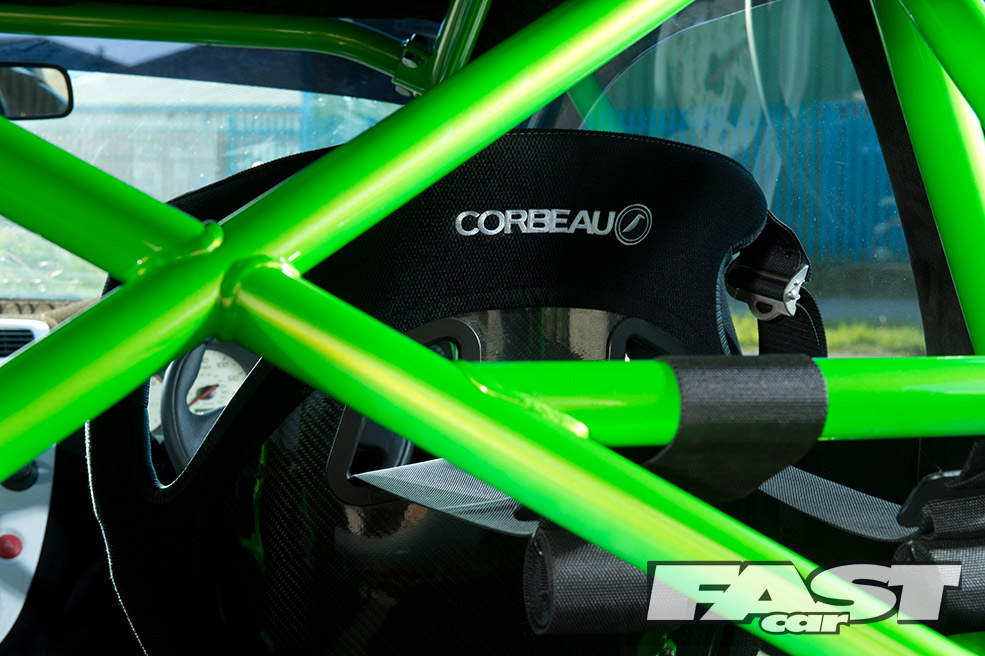 Racing, then, clearly does improve the breed. Honda turned their run-of-the-mill Civic into a mean and focused street-and-track car, and Karl's knocked it up a notch by infusing a whole load of Touring Car flair. As our old pal Soichiro once said, "If Honda does not race, there is no Honda," and that's as much in evidence with cars like Karl's as it is with, say, Gordon Shedden's BTCC FK2. This shiny blue scene hero incorporates a lot of fashionable touchpoints, but its spirit is true to what Mr Honda would have wanted. Love it or loathe it, you've got to respect that.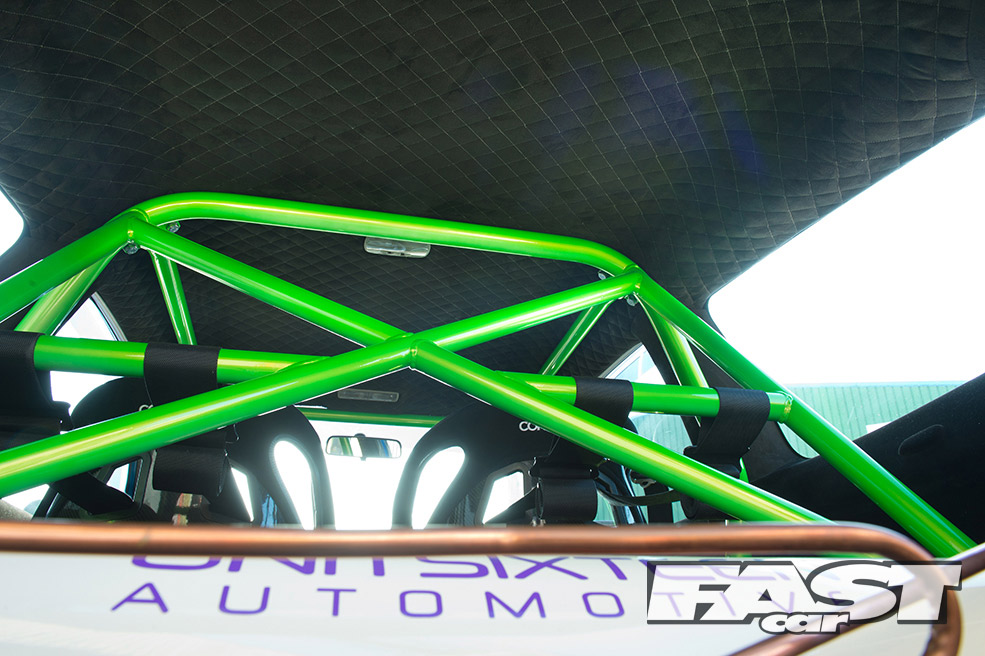 OWNER: KARL GREEN
TECH SPEC: HONDA CIVC EP3

STYLING:
Ultra Blue Pearl paint, metallic black roof and wing mirror bases, smoothed front bumper, Mugen splitter, BYC Design BTCC-style wing on Tegiwa mountings, FiberWorx custom Rocket Bunny-style kit, stainless Allen bolts and washers, gloss black front grille, relocated battery.
TUNING:
Smoothed bay painted Sugar Apple Green, Japspeed 4-2-1 manifold and cat-back system, N1 Spoon replica backbox, polished rocker, inlet, gearbox, alternator and mounts, relocated ABS and fuse box, brake pipes, brake and clutch bottles; carbon-fibre inlet and plug covers, white hoses, green Hel clutch pipe, braided hoses, white washer pipe, relocated washer bottle, polished K&N Typhoon induction kit.
CHASSIS:
10.5×17" (front) and 11×17" (rear) Ray's/Volk Racing split-rims, 215/40 (f) and 215/45 (r) tyres, D2 airbags and struts, Air Lift digital management, drilled and grooved discs.
INTERIOR:
Carbon-fibre Corbeau Revolution seats, Luke 4-point harnesses, 6-point Safety Devices bolt-in rollcage painted Sugar Apple Green, flocked dash, black and white flocked interior plastics, black quilted headlining, suede A,B and C pillars, suede gear and handbrake gaiters, Momo 180 Team steering wheel on snap-off boss, hidden battery isolator switch, Pioneer double-DIN head unit, false floor with air tank and hard lines.
THANKS:
FiberWorx for the kit, UnitSixteen, Tegiwa, BYC, Furrywalls and Jorvic Engineering, Paul Marshall and Jamie Hutton, mum and dad, Andy and Reg at Meridian Coachworks, Fitment Junkies, Modified Addicts, and anyone else who has helped along the way!
Words Daniel Bevis Photos Adrian Brannan