Looking for a Skoda Octavia VRS  Buyers Guide? Well you're in the right place…
There's a vague whiff of undesirability around the Skoda Octavia VRS. It's never really been a favourite with tuners, perhaps because of the badge, or maybe it's the size. The beauty of this though is that those in the know can take advantage of the heavy depreciation (in comparison to a VW Golf with the same engine) and enjoy a very good car that still benefits from all the tuning options that the rest of the VAG 1.8T community have.
The standard equipment is pretty good anyway, with sports seats, decent brakes and chunky looking 17in alloys all mated to the 180bhp engine. If you want the ultimate though, the Octavia VRS WRC limited edition is the one to go for, with only 100 made and boasting all white paintwork plus some excellent Wilwood brakes and things like ESP and Xenon headlights as standard. Interestingly, if the VRS isn't your thing, Skoda also offered Octavias with 150bhp versions of the 1.8T engine, without any of the sporty styling, but with the option of a Haldex-based four-wheel drive system. In estate or hatchback form these lower-spec models might prove to be a good option for a daily driven project and could prove to handle big power upgrades even better than the front wheel drive VRS.
The VRS is also available in estate form, but with the cavernous boot on offer with the hatchback you may not need that option unless you simply prefer the looks or have a dog you don't want near the white centre sections of the VRS' seats!
Whatever VRS you plump for though, you're unlikely to be disappointed. Totally practical with their four doors and big luggage space, plus standard performance that is more than enough for most duties. Pick one up for under £3k and you'll find yourself smiling every time you blast past a more traditional and expensive hot hatch in your sensible family car. They're certainly a different way to get your 1.8T kicks.
Skoda Octavia VRS (2001-2004) stats
Engine: 1.8ltr, 4-cylinder, turbo
Power: 180bhp
0-62mph: 7.7 secs
Top speed: 143 mph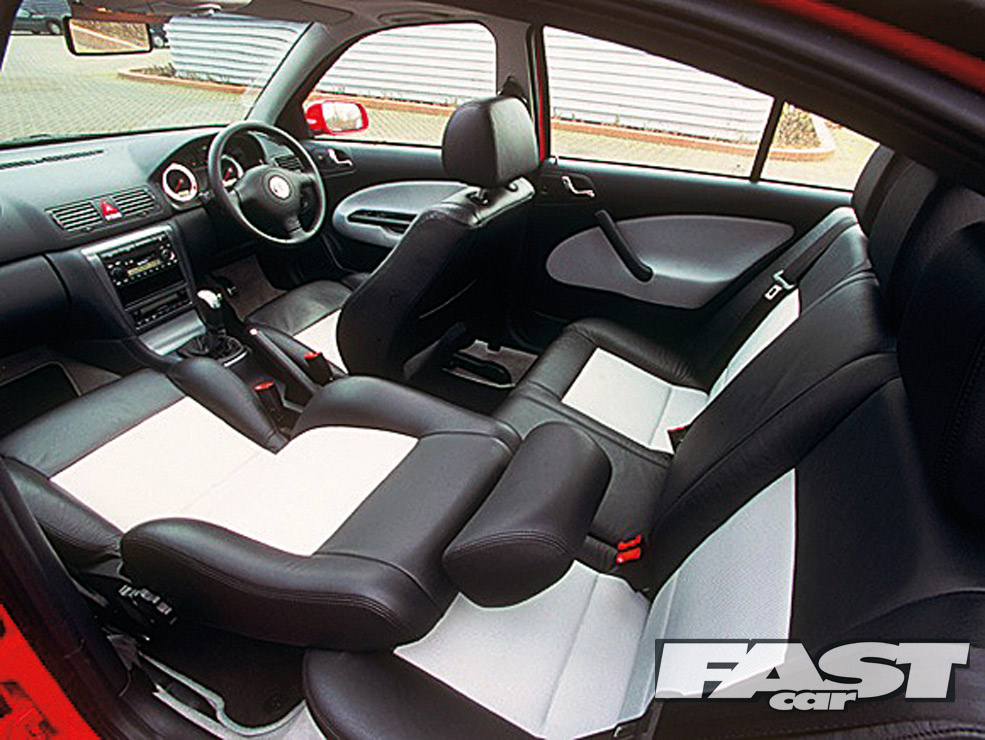 WHAT TO LOOK FOR
Rough running could be the common coil pack issue that these engines suffer from, but it's a cheap fix with the coil packs costing around £30. Some issues with revs dropping can be down to numerous problems such as the MAF sensor or boost leaks in pipework somewhere, which can be time-consuming to track down. Central locking and electric windows can also be temperamental, both problems that are easily fixable but frustrating nonetheless. Owners also claim that the standard anti-roll bars can deteriorate, so that's something worth looking out for.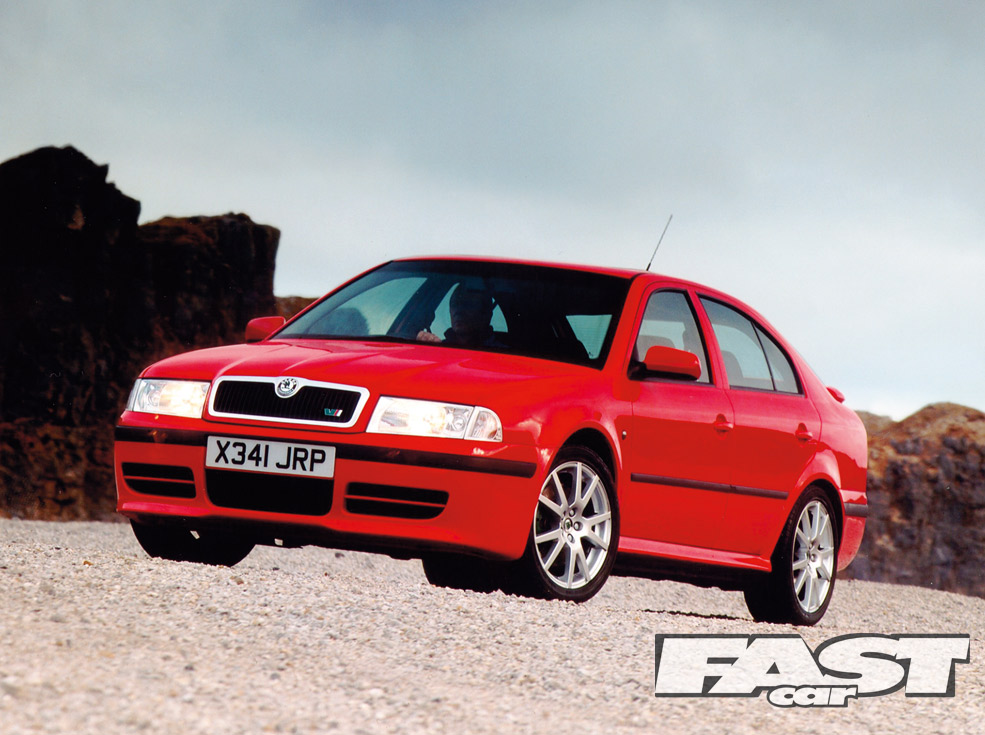 SKODA OCTAVIA VRS TUNING
Being the 180bhp version of the VAG 1.8T engine there's plenty on offer for the Skoda. One of the first things to do is fit a stainless exhaust system, not necessarily for the gains but just to make the quiet VRS sound more like a performance car. After that, a remap is a well-proven way to boost power past the 200bhp mark, but if you want more you'll be looking at uprating the turbo. At this point you'll also get into the realms of forged pistons, uprated LSD, bigger intercooler etc which would certainly make the Octavia VRS something special. Alternatively, just sticking with a remap, stainless exhaust, sports suspension and uprated brake pads will perk the VRS up no end but keep all the functionality you probably bought the big hatchback for!
TUNING CONTACTS
AmD
01708 861827
JBS Auto Designs
01246 455055
Awesome GTI
0161 776 0777
Jabba Sport
01733 211779
Regal Autosport
02380 558636
See more car buying guides