To us the Fast and Furious series has always been all about the cars, obviously we love the action but you have to remember this is one of the first films to make tuned cars the stars.
With Fast and Furious 6 is set to hit cinemas on May 17th, the latest film promises to continue where the other films left off; showcasing some amazing car tuning, breakneck speeds and a whole lot of high-octane adrenalin packed action.
So we thought we'd celebrate its release with the top 10 Fast and Furious cars. And here they are…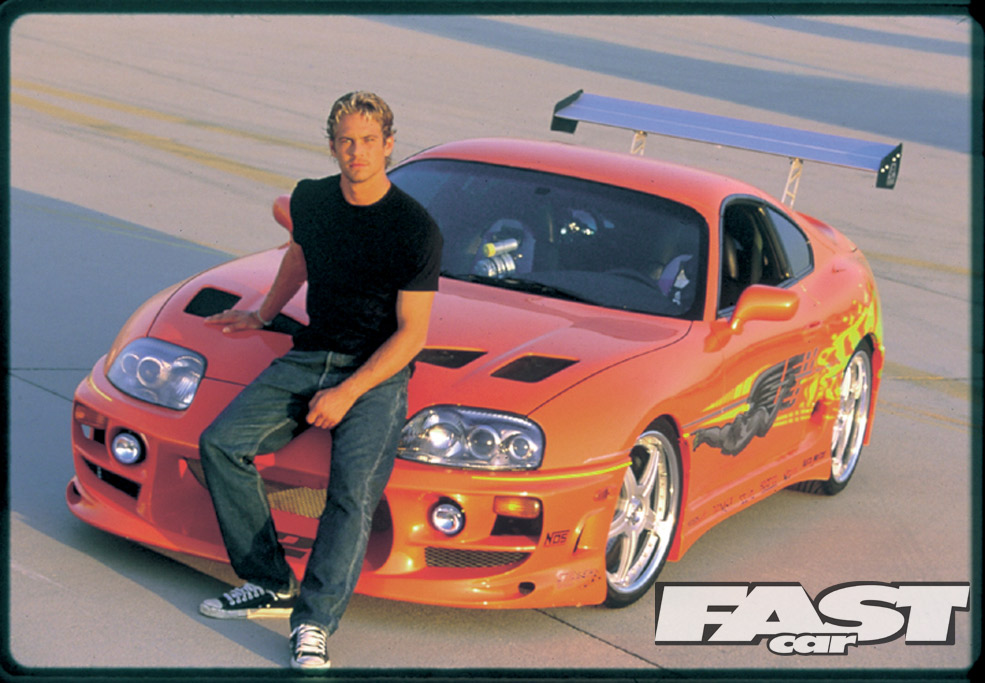 1. 1994 Toyota Supra
From: The Fast and The Furious
The twin-turbocharged 2,997 cc Toyota 2JZ-GTE was able to produce 544bhp at 6800 revolutions per minute after heavy modification, with a maximum engine speed of 7,700 rpm, top speed of 185mph and capable of reaching 60mph in 4.3 seconds.
Top Fact:
Probably one of the most heavily tweaked cars in the series, with a dual Wet-Shot Nitrous-Engage and Stage 3-T-4 Turbo along with a varied body kit. Over $50,000 was spent on this car.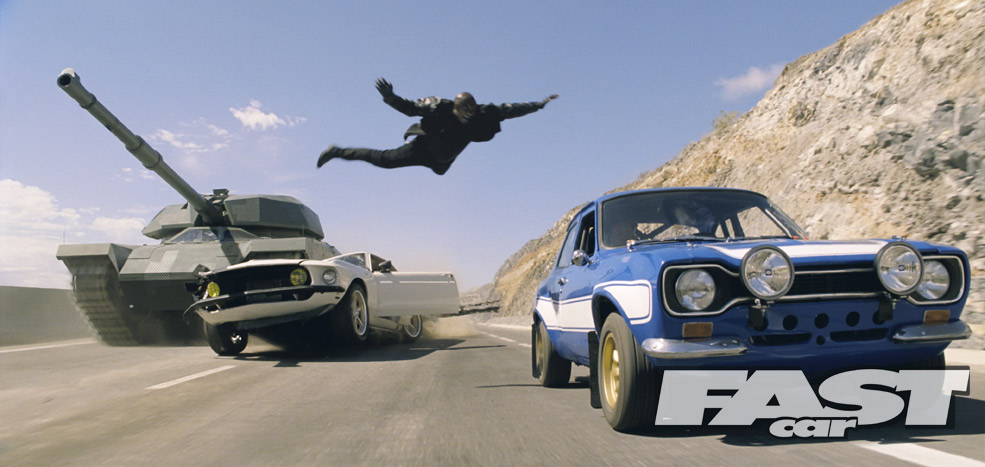 2. 1968 Ford Escort
From: Fast and Furious 6
For the production of Fast and Furious 6 five right-hand-drive RS1600s were bought and then rebuilt – the team went as far as stripping each car to the bare bones before starting a full revamp. All were fitted with roll cages – a standard mod for Fast and Furious cars – and decked out with racing seats, individual switches for ignition and fuel pumps, 13-by-7 inch wheels and a series of body changes to make a badass version of the British favourite.
Top Fact:
In one scene the Fast and Furious 6 Mk1 Escort perform and survive a huge jump that looks amazing in the film, but of course saw two of the cars smashed during filming.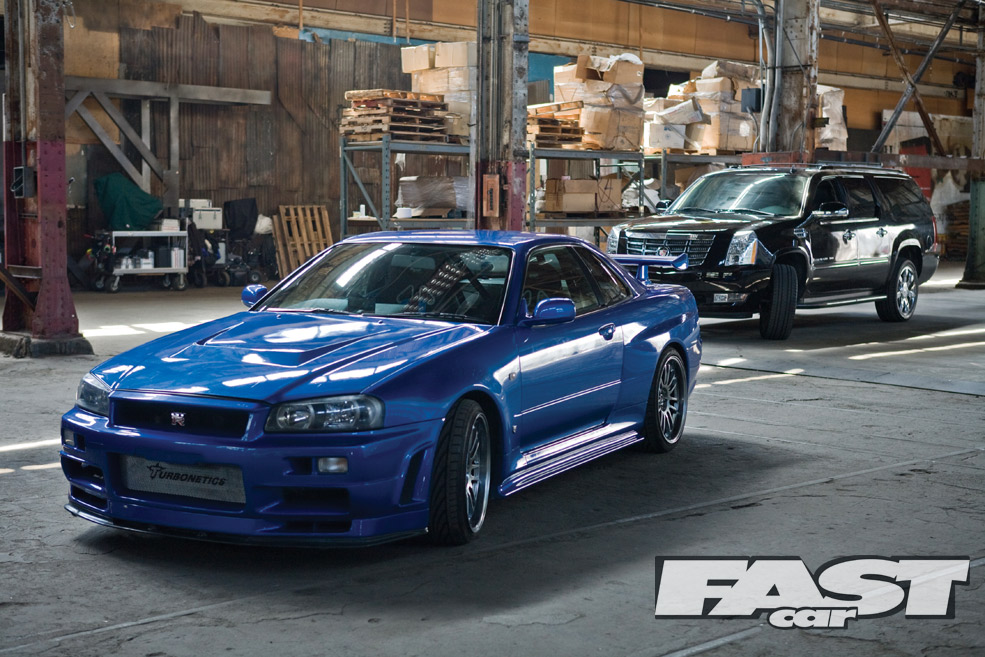 3. 2002 Nissan Skyline GT-R
From: 2 Fast 2 Furious/ Fast & Furious 4
The Nissan Skylines, which appear in Fast and Furious 4, weren't actually GT-R models, but modified GT-S models made to look like the newer models. Saving a bit of money buying the older models, choosing GT-S models helped out mechanics by cutting the need to disconnect the front drive shafts so they could have a RWD car. Something required to the keep the car easier to drive for the stunt drivers.
Top Fact:
With a RB26 2.6 litre DOHC inline-6 engine, 19×11 inch wheels and a body kit that effectively made it look like a GT-R, the cars were actually not even turbo'd.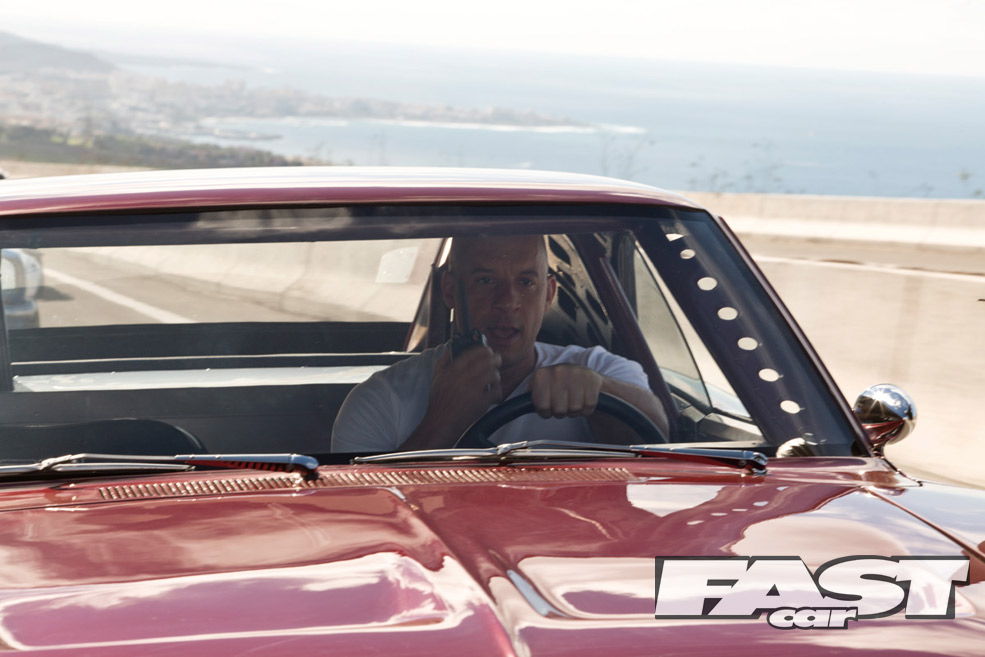 4. 1969 Dodge Daytona
From: Fast and Furious 6
The Daytona was originally designed to be a more aerodynamic version of the Dodge Charger, which Fast and Furious fans will know as having featured prominently in the previous films. It was successful on race tracks after its released, becoming the first NASCAR car able to complete a lap at speeds of over 200mph. For the film, the Daytona was modified to make it easier to use in stunts. Changes included a shorter nose, custom 18-inch wheels and a reduction in the rear wing elevation.
Top Fact:
A 6.2 litre LS3 V8 at 430 horsepower engine was fitted, and each of the multiple version of the car used in the film were kitten with different modifications depending on what they were needed for. Most were fitted with three-speed automatic transmission, although at least one was given four-speed.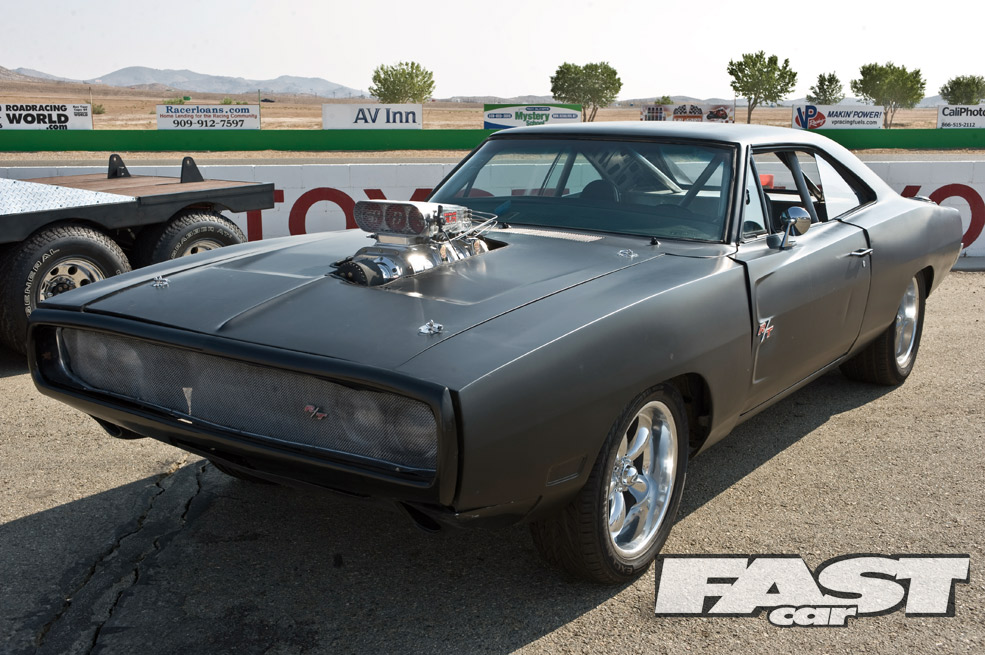 5. 1970 Dodge Charger
From: The Fast and the Furious/ Fast & Furious/ Fast Five
As one of the protagonist Dom Toretto's main cars, the Dodge Charger has seen a lot of screen time in the Fast and Furious series. Crashed and rebuilt multiple times in the series, the Dodge Charger is one of the cars to make a recurring appearance in the films. Chargers aren't so easy to find these days, and are pretty expensive, so the film crew often had to accept any beat-up model they could get their hands on. Five were purchased, with three stunt models equipped with a small-block Chevy crate motor. One was used only for filming driving scenes within a studio. The modified engine was capable of covering a quarter mile in 9 seconds flat thanks to a supercharged Chrysler 426 Hemi V-8 engine with 900bhp. It was also equipped with a Chrysler 727 Three-Speed Automatic transmission, 18-inch wheels and a BDS electronic fuel injection.
Top Fact:
Toretto's Dodge Charger was equipped with a body kit, with the main change to physical appearance being the supercharger on the hood.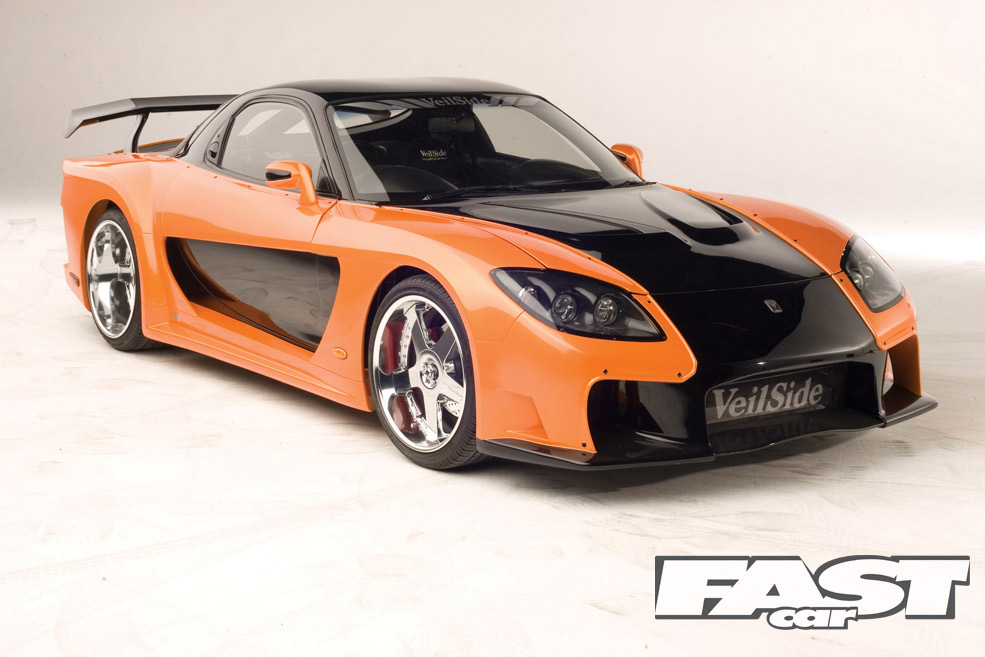 6. Mazda RX-7
From: The Fast and the Furious: Tokyo Drift
The Mazda RX-7 came to the production company sporting a Veilside Fortune kit, having been displayed with it at the 2005 Tokyo Auto Salon. After repainting it Sunset Orange Pearl, the brake system was modified with some huge discs and four-piston callipers. A'PEXi N1 coilovers were used to tighten up the fender gap, and tuned the handling.
Top Fact:
Additional tuning to the Mazda RX-7 included an HKS T04Z unit turbo kit and V-mounted intercooler, producing 306 horsepower at 6,650 rpm thanks to its rotary engine. The model also attained 60mph in just six seconds, and only 14.1 seconds to take the quarter mile.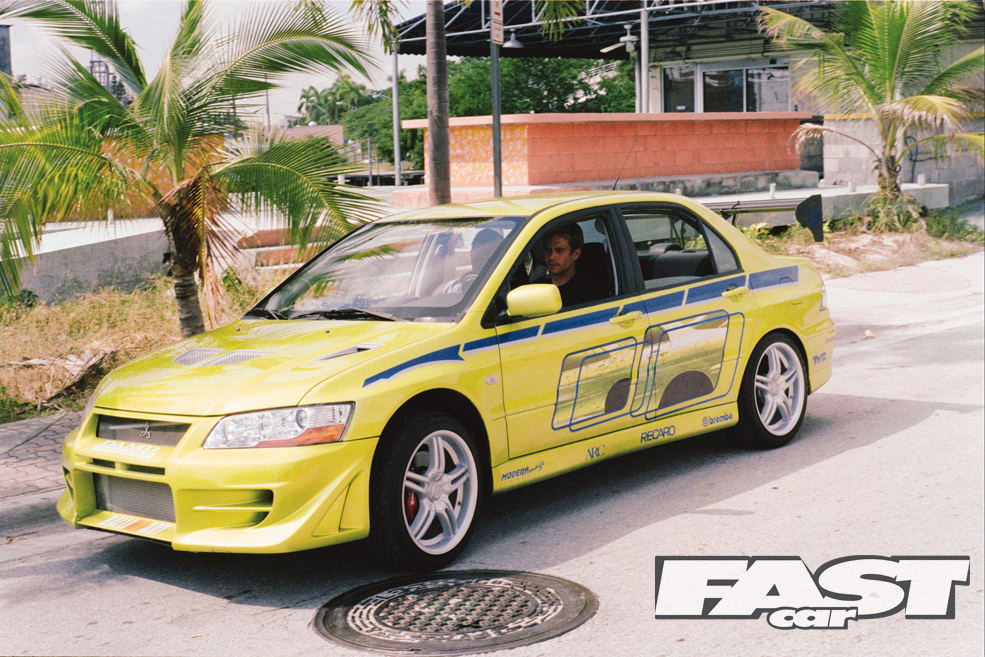 7. Mitsubishi EVO Lancer 7
From: 2 Fast 2 Furious
One of the desirable features of the Lancer 7 is the superior handling, but in the interest of the film, the EVO had the drive-train disconnected from the front wheels so that it could drift easier. Out of the 10 cars Mitsubishi gave to the production, eight were modified in this manner. The six-speed transmission was left untouched, however. With a wide body kit, 19-inch wheels and modified steering knuckles, the 2.0 litre, four-cylinder turbo-charged engine was left as is aside from an RMR exhaust system being slapped on.
Top Fact:
Even though being rear-wheel drive and having such a small wheelbase of 103.3 inches meant the tuned EVO Lancer was difficult to keep straight, it was still able to complete a quarter mile at 14.5 seconds thanks to a 0-60 speed of 6.6 seconds.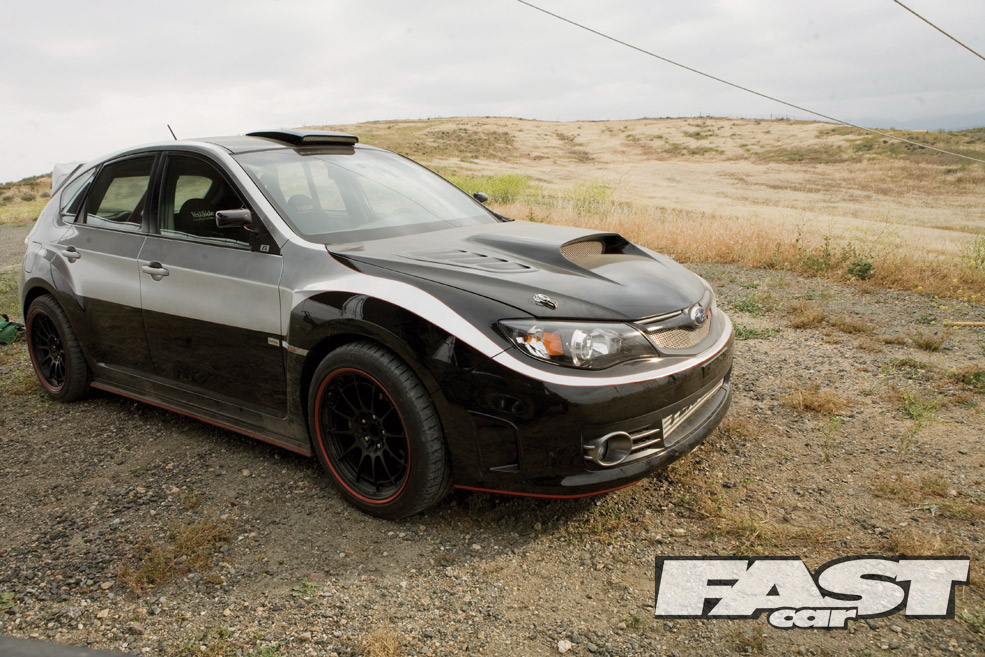 8. 2009 Suburu Imprezza WRX STI
From: Fast and Furious
In exchange for some prominent product placement, Subaru offered up seven Imprezzas for use in the fourth The Fast and The Furious film. Five ended up being destroyed, one was stripped of its engine to use in studio driving scenes, and one remains.

Top Fact:
The engine in the stunt cars was a Subaru 2.5 litre turbocharged flat-4, with 18 inch wheels and a body kit.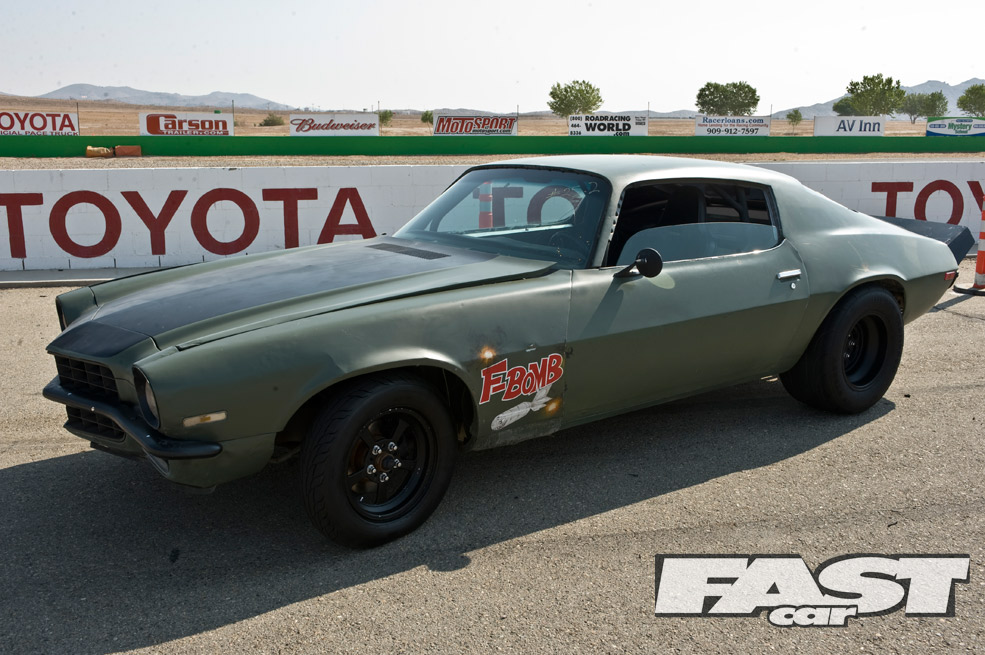 9. 1969 Chevrolet Camaro
From: Fast and Furious
The Camaro used in the film was a little different from other film cars in that it was actually able to be used as a standard drive, even though it was modified to be used as a stunt car. As well as the roll cage that was fitted with all stunt cars, also added were Kirky racing seats, factory tachometers and gauges, door panels and an aluminium intake 360bhp engine.
Top Fact:
The car retained standard gauges, heaters, wipers and everything you would find within a standard road-worthy car.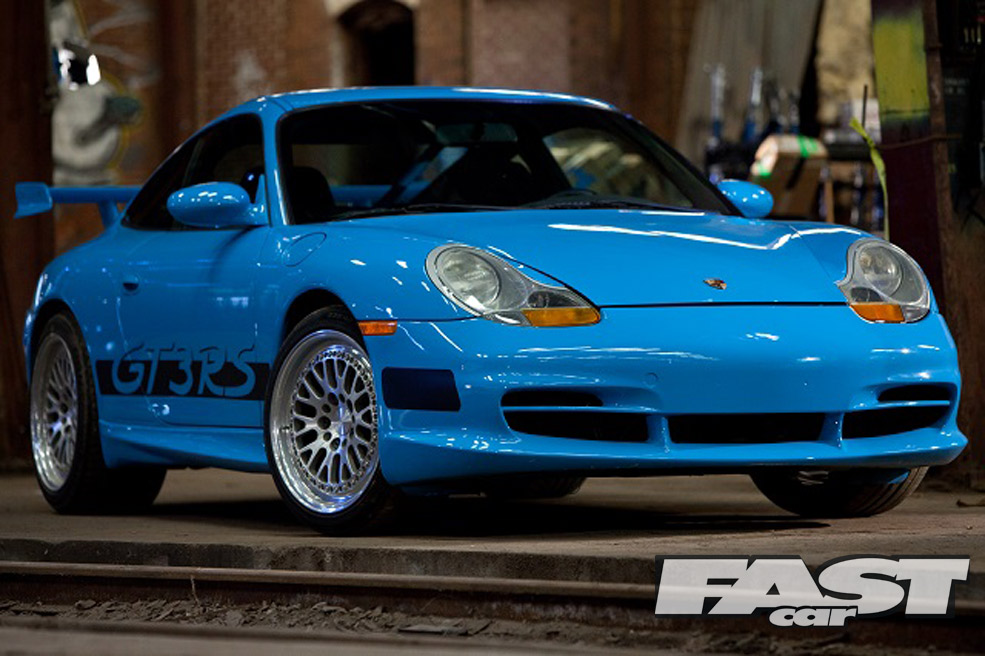 10. 911 Porsche GT3 RS
From: Fast Five
In Fast Five, Brian finally gets his hands on a Porsche. It's not quite as eye-catching as some of the other cars in the series, but it's certainly one of the most memorable. There were two cars bought to play the role of the Porsche in the film, but neither were actually a GT3 RS. Instead, the production team took two 911 Carrera 2s and jazzed them up with some body modifications and the 'GT3 RS' text on either side. The only real modification was to add some rear wings, install the roll cage, add the aforementioned graphics and throw on some 18-inch wheels.
Top Fact:
With a 3.4-litre engine, the Porsche was used as a drift car in the film. With a locked spider gear and intentionally bald tires, it was intended to drift like a dream – and that's just what it did.
11. The ultimate Fast and Furious car?
Given all the modifications of the Fast and Furious series, cinema chain Vue have come up with an ultimate car made up of the best cars of the films.
With the front of a Mazda RX 8, middle of a Porsche GTS and rear of a Toyota Supra, a tuned Mustang engine and wheels of a Dodge Charger.
Source: Vue Cinemas