At this time of the year, we'd usually be sat here thinking about what to gift each other. This year, though, we got our act together and celebrated Christmas a little early. Here's our Christmas gift guide so you know what to gift petrolheads for Christmas. 
– Sponsored –
WORX Cube Vac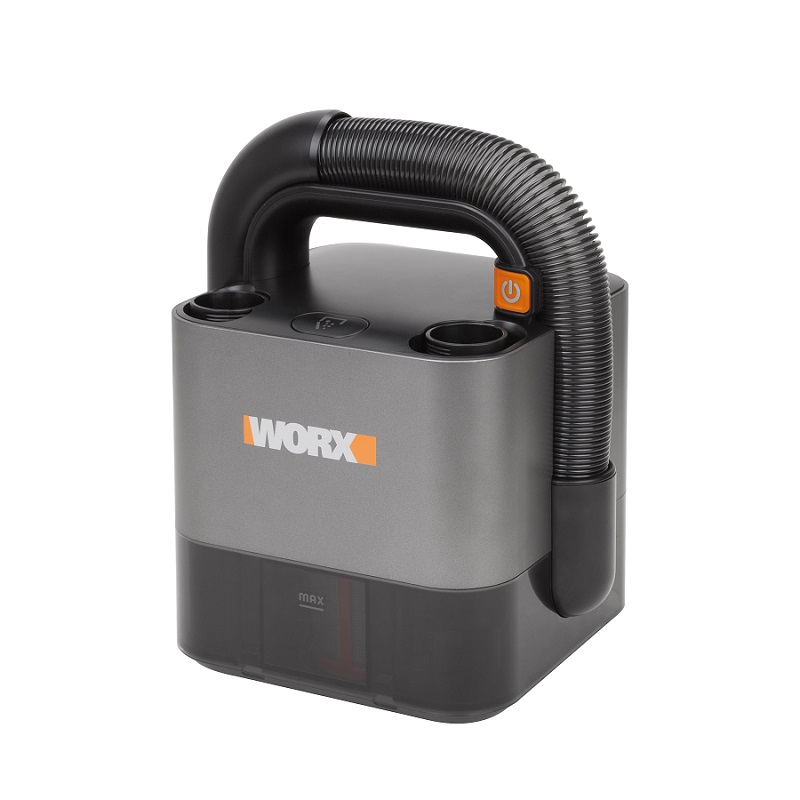 Fed up with dragging your big old vacuum cleaner out to the car? Worry no more, as WORX, the clever guys behind the thoroughly awesome Hydroshot portable pressure washer, are here to help, with the super-compact Cube Vac.
The high-performance, two-speed vacuum delivers 10kpa suction pressure and features one-touch button emptying with no need for bags or containers. It comes complete with several cleaning attachments, a flexible hose for getting into all those little hideaways where the Skittles and Maltesers seem to go and with a run time of 25 minutes is capable of cleaning Arnold Schwarzenegger's hummer before it runs out of juice.
Plus, it's part of the WORX Power Share family, meaning it shares the same interchangeable 20V WORX Power Share battery as the Hydroshot.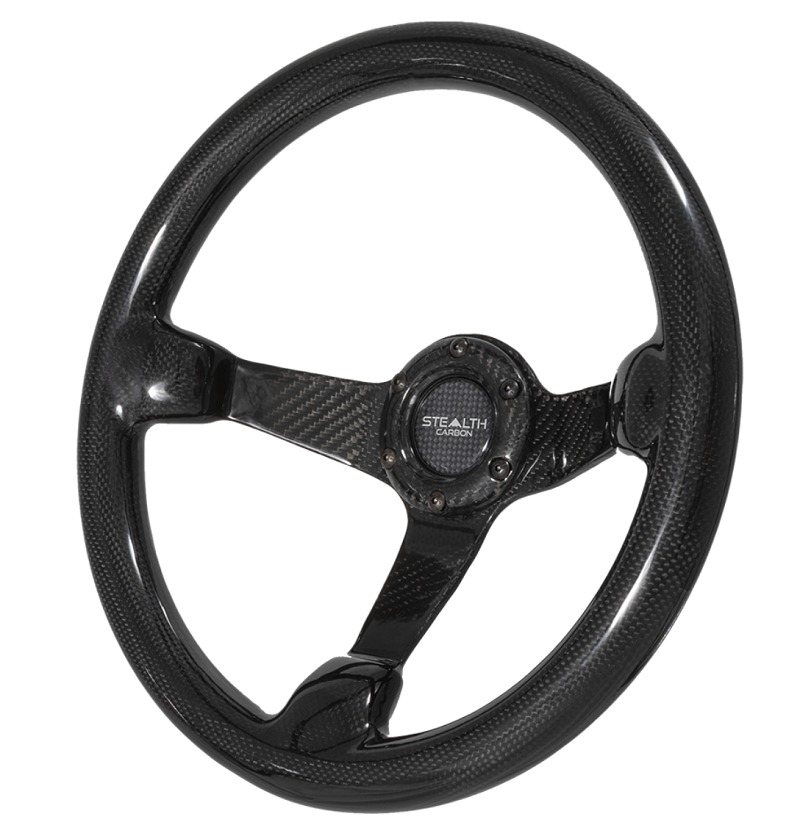 Stealth Carbon Forged Bomber wheel
Stealth Carbon was created out of the love and obsession of carbon products, the Forged Carbon range by Tarmac Sportz takes this obsession to a whole new level. The lightweight (under 500-grams), 350mm diameter wheels have been rigorously tested that's backed by a lifetime warranty for the original buyer. They come complete with a Certificate of Authenticity, horn button, centre surround and ancillaries required to fit directly onto any 6 bolt 70mm steering wheel boss kits and quick releases.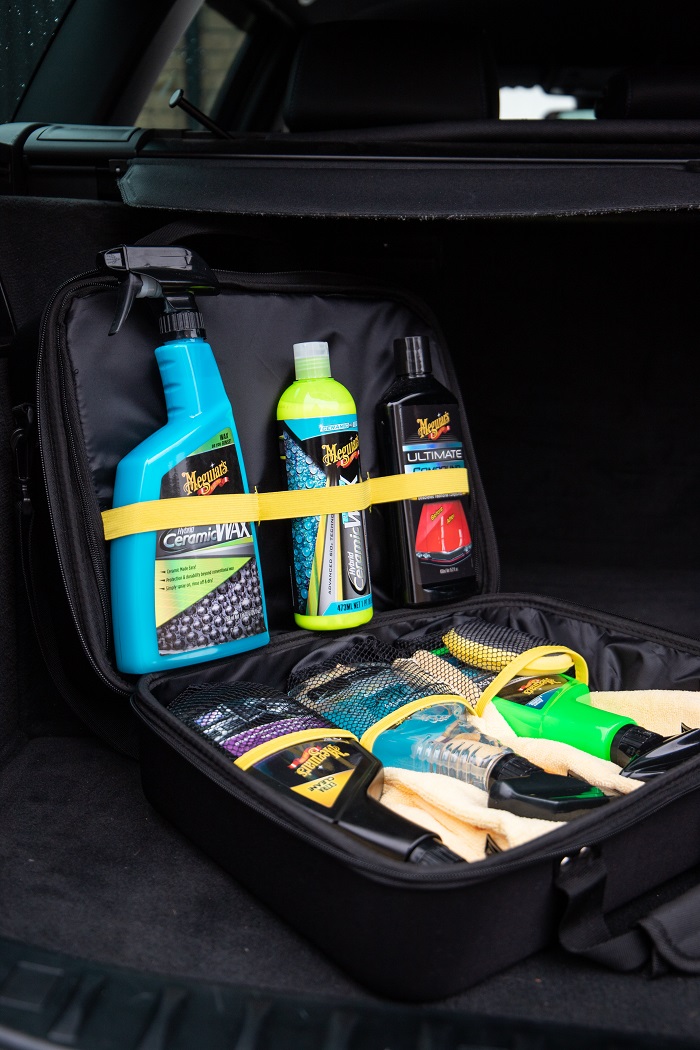 Meguiar's Soft Shell Case
So, you've bought a selection of these amazing Meguiar's products and now you need somewhere equally as amazing and even more posh to transport them to shows? No problem, as in 2021 Meguiar's have added this Soft Shell case to their line-up of kit bags.
Measuring in at 39x32x18cm you'll find three interior pockets and three elasticated straps to securely store six of your chosen products. There's room for other accessories too, as another internal compartment offers up yet more storage. Practical, posh and stylish, what more could a detailing connoisseur want?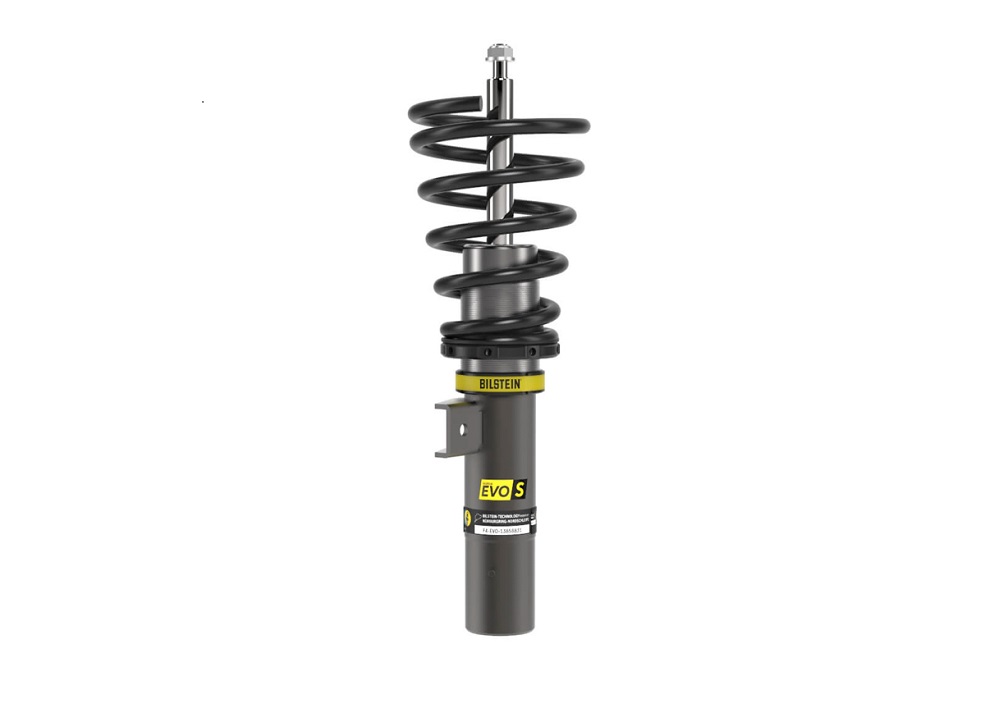 Bilstein Evo Coilovers
It's safe to say that we see our fair share of new coilover kits here at FC, after all, that's just what we do, right? A car just isn't modified until you mess with the chassis. Everyone knows it's the no.1 rule of car culture.
However, rather than developing new applications for existing products, Bilstein has launched a completely new range of performance-focused upgrades. Their brand-spanking EVO Line comes in three variations covering street performance, uncompromising track prowess and even those awkward modern cars that have all sorts of adaptive factory features. In other words, we're looking at exactly the sort of attention to detail that makes German engineering so renowned across the world.
The range starts with the EVO S model, which is built to meet all OEM standards and designed for sporty (but compliant) fast-road handling that vastly increases cornering speed ability and offers more stable traction. The EVO SE units offer more of the same but come as a direct-fit plug-and-play solution for cars that have electronic in-car adjustable suspension parameters. And then there's the daddy of them all – the hardcore EVO R variant – which has been engineered specifically for the circuit. These feature separate 10-click adjustment of bump and rebound settings and offer the highest possible cornering speeds, along with brutal traction and optimum grip.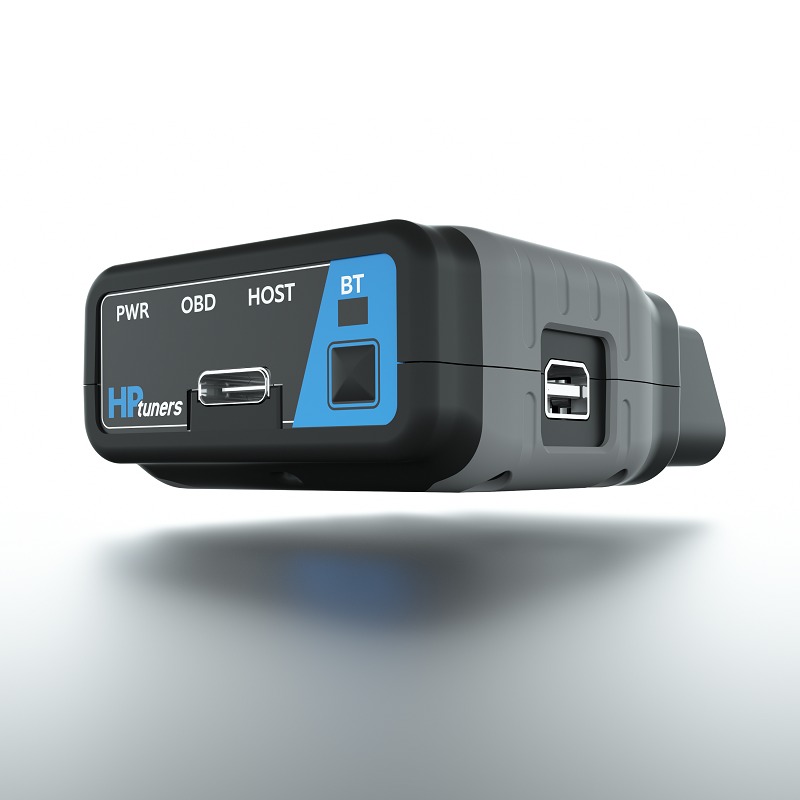 HP Tuners MPV12+
This little device from HP Tuners is the key to reading
and unlocking your car's ECU and TCU. It simply plugs into the OBD port and you can use
HP Tuners' software to recalibrate the car with new tuner maps for the engine and gearbox.
This can turn the brains of almost any ECU from boring to bionic. New calibrations will optimise
the existing parts to give your car more power and torque. And once you own this MPVI2+
device you can use it to tune hundreds of other cars, all you have to do is buy credits to
licence each VIN and then tune away.
The only thing it won't be able to improve is your driving, but at least you'll be able to see where you're going wrong because this device also works with the company's Track
Addict smartphone app or Race Render Windows/MacOS add-on to lay driving data over in-car video footage.
The other cool thing about HP Tuners is that the UK is its hub for the whole of Europe, so you've
got great tech support to fall back on when you need it.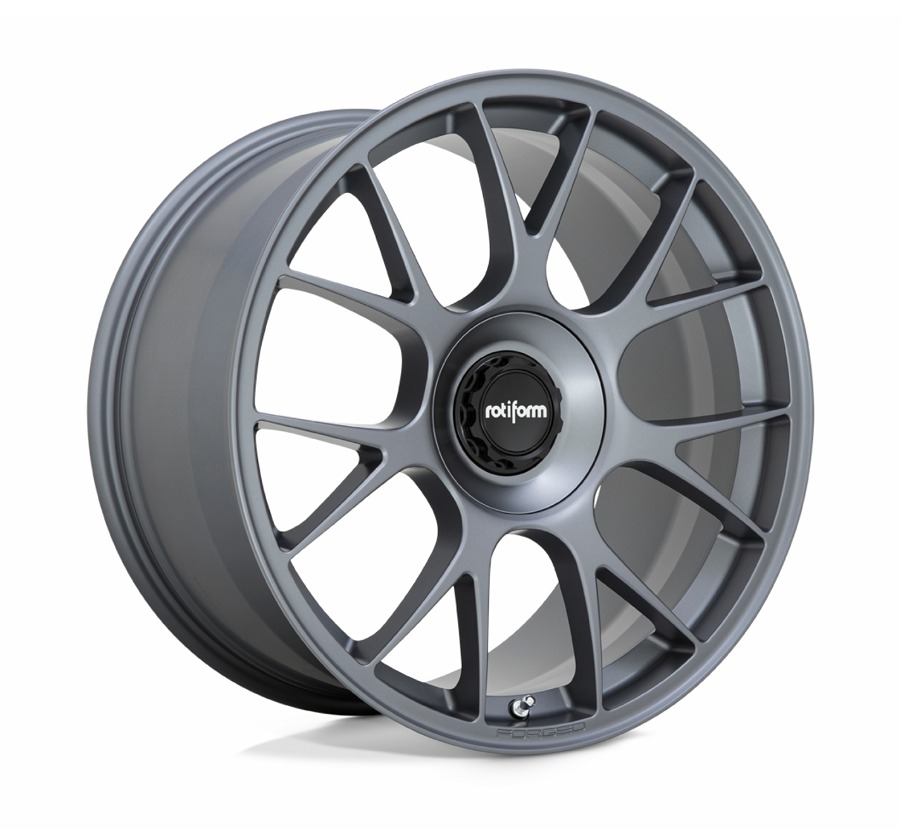 Roti-Spec Forged Monoblock
Usually, when you're buying forged wheels, they're made in a custom spec to suit
your exact requirements whether that's multi-piece or mono block specification. While this is about as cool as it gets when buying new wheels, it's not exactly what you'd call affordable to the average wallet. So, while Rotiform do offer a vast range of designs in its CustomSpec forged range for the ballers, it has just announced a more affordable Roti-Spec option, which offers you a forged monoblock line directly off the shelf… effectively forged wheels in a box! The RotiSpec series features a forged monoblock design giving you the ultimate blend of both light weight and forged strength – design without compromise. The Roti-Spec series wheels are masterfully crafted and available in select finishes with distinguished styles that are in-stock and ready for your build.
The TUF design featured in our video has a DTM motorsport look with its multi-spokes and chunky centre nut and is available in 19, 20, 21-inch diameters with a range of widths and appear to offer the best of both worlds in terms of strength, weight saving and price point.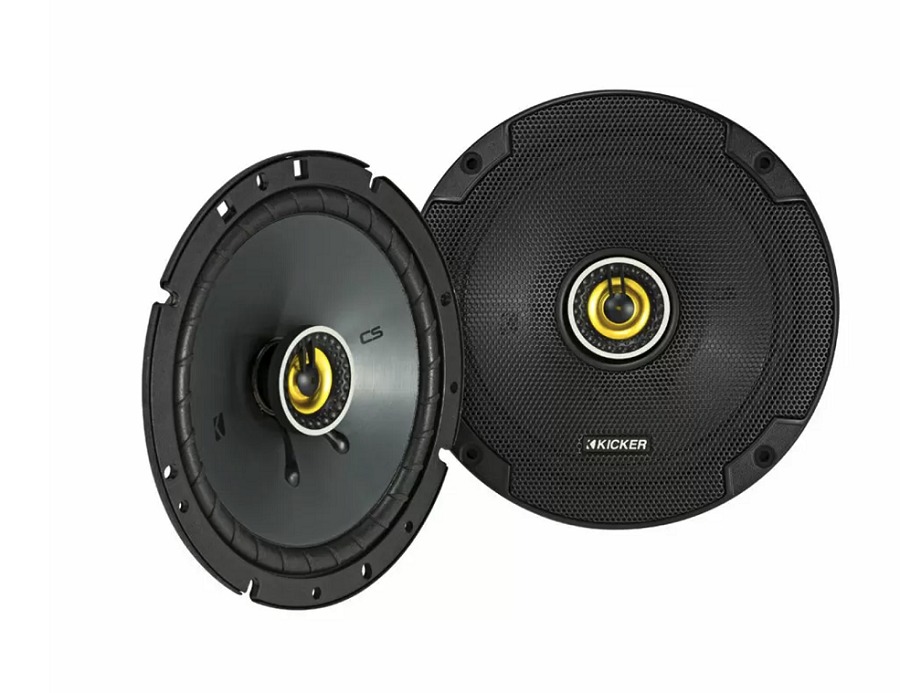 Audio from Celsus
Celsus have been a huge name in car audio for many years, but you might not of herd of them because in the past they concentrated on suppling the trade with some of the biggest names in the audio world. The good news is, they're now dealing direct to you and me, meaning names like Kicker, JL Audio and Dynamat can be purchased from their website and delivered to your door. What's their pick for a nice little Christmas present? Well, if you're running your factory headunit they recommend a pair of super-reliable and great sounding Kicker CSC674 coaxials, while if you're looking for speakers that deliver loud but smooth and dynamic sound you should opt for JL Audio C1-650x coaxial door speakers. Oh, and while you're on their online store, make sure you add some Dynamat to your basket ­– this stuff doesn't need an introduction as it's well known the world over for ensuring maximum output and improved mid-bass.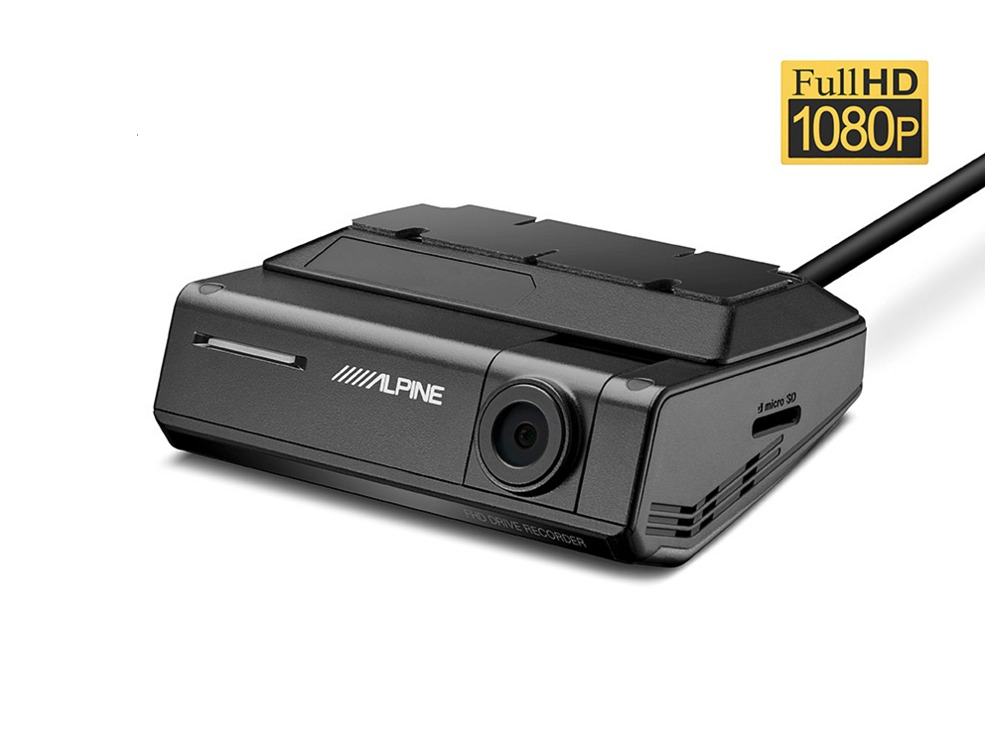 Alpine DVR-C320S – ADVANCED DASH CAM
The DVR-C320S records in 1080p Full-HD for excellent picture quality and includes driver assistance functions, such as lane departure warnings, rear proximity alert and others, as well as GPS and WiFi capabilities. You can connect the camera to compatible Alpine head units to display recorded footage and even a live-view on the touch screen. There is also an optional rear accessory camera available (see below). When parked, the DVR-C320S can capture video and picture evidence if vandalism is detected and as an added bonus it comes with a 32GB micro SD card.
Add the rear view camera to your DVR-C320S for complete front and rear surveillance. The RVC-C320 is installed on the rear window to provide a wide viewing angle of the traffic behind your car. Record HD-quality video and detect motion occurring at the back of your vehicle (if your DVR-C320S is hard-wired).
Using the Alpine Dash Cam Viewer for PC or MAC, you can view front and rear videos simultaneously on a single display for more comprehensive assessment.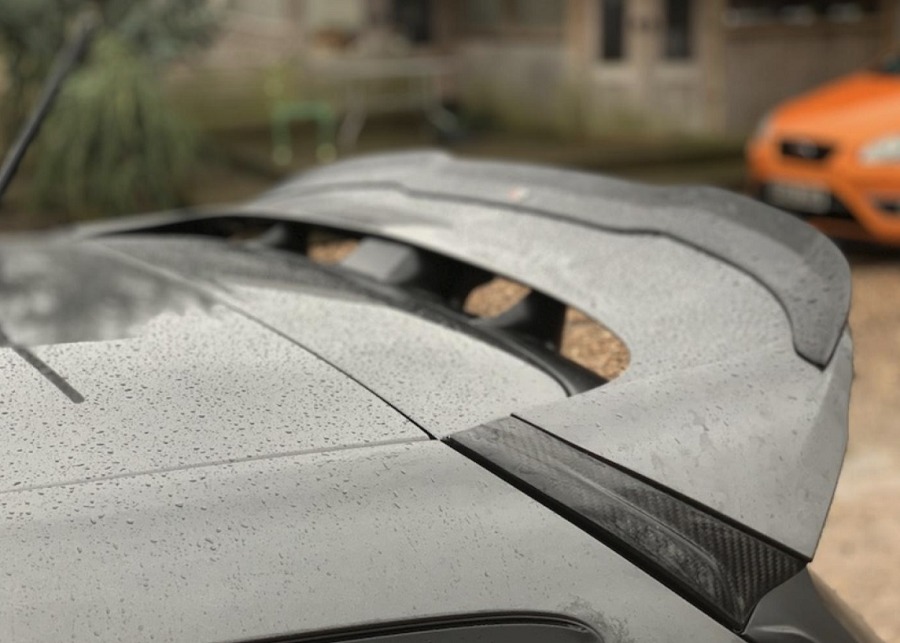 Delta Styling Mk8 Fiesta Delta S-R Spoiler Riser
The Delta S-R Spoiler Riser is brand new, manufactured and supplied direct from Delta Stytling's factory in the UK. This spoiler riser has been specially designed in house and is completely custom built and hand made to accept any existing spoiler; there is no other like it on the market.
The Delta S-R Spoiler Riser is compatible with Ford Fiesta Mk8 models from late 2017 onwards and is made from high-quality fiberglass using the latest laminating techniques to ensure superb quality. Plus, if you wanted it colour-coded to your Fiesta Delta are more than happy to do that too, you'll just have to select that function from the drop-down menu on their website.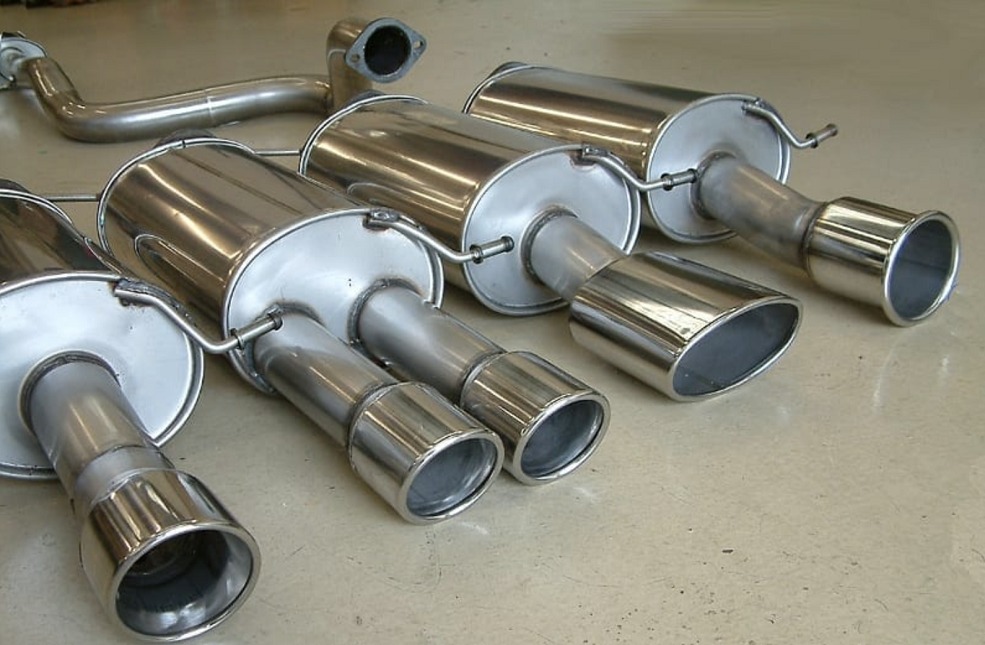 MONGOOSE Ford Fiesta ST180 Exhaust
This lovely shiny bit of kit is a 3-inch cat back exhaust system with twin 3.5 inch tails from Mongoose. Collins Performance offer other tail options including a girthy 4-inch single exit and a 6×4-inch inch oval, but the 3.5 is their most popular option as it delivers that perfect balance between style and substance.
Designed and developed in house, it's made from the finest T304 stainless steel and comes with a lifetime warranty. And don't worry if you don't own a Fiesta, just like Jamie, as Collins have systems for all modern Fords and some classics too.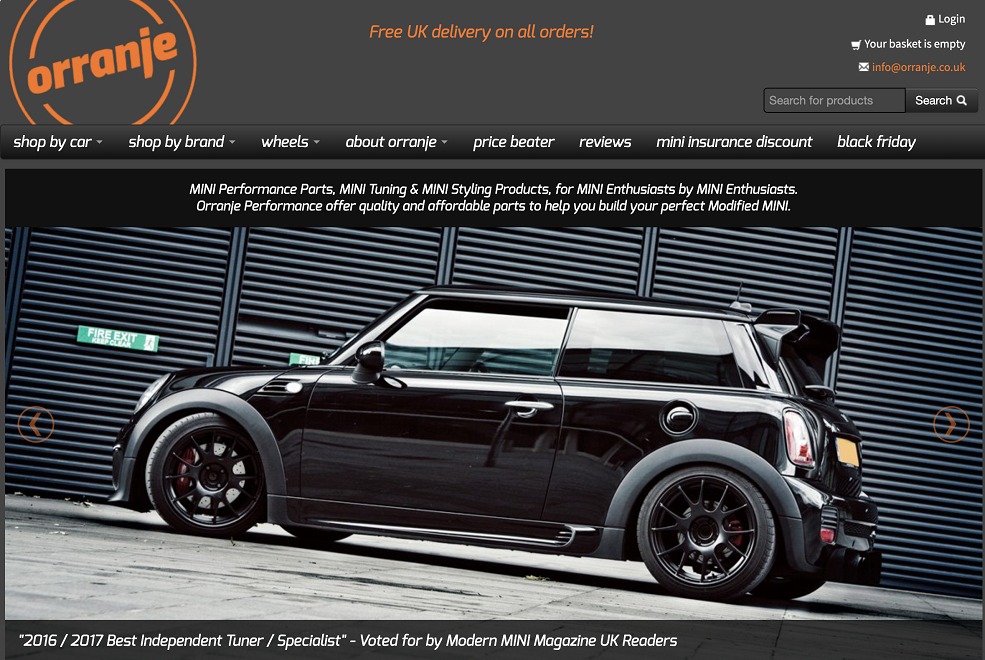 Orranje G-Wing Lite for BMW Mini
Orranje are excited to announce their new G-Wing Lite Spoiler, which is a lower cost version of the most popular MINI spoiler on the market the Orranje G-Wing. The Lite uses powder coated shaped aluminium sides, rather than painted injection moulded plastic, allowing for the lower price point. The Orranje G-Wing Lite still has the same wing blade options as the Orranje G-Wing, allowing you to choose from the same full range of blade options – including this lovely carbon fibre wing.
Like the Orranje G-Wing, the Lite option fits the 1st and 2nd Generation MINI hatchbacks including the R53, GP, First, Cooper, One, Cooper S, R56 and the JCW models, and the MINI Countryman R60!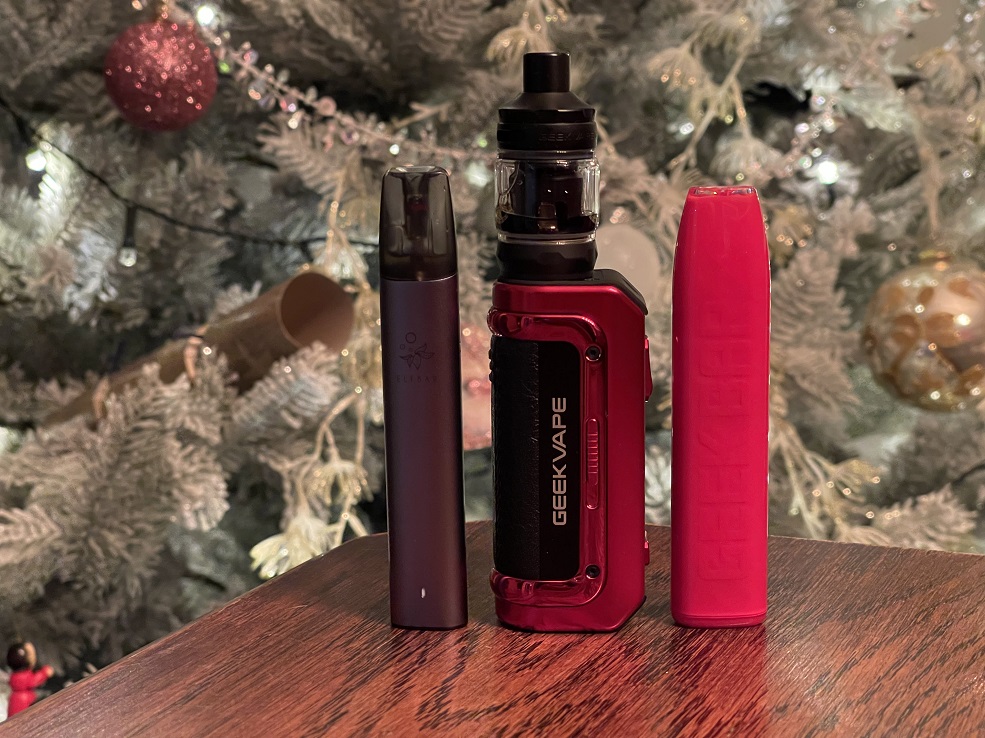 Geek Vape, Elf Bar and Geek Bar
You can't walk around a car show these days without seeing a plume of smoke and we're not always talking about crazy drift displays but the aroma of a vape. If you're into vaping you will know doubt have heard of Elf Bar, Geek Bar and Geek Vape, they are known for producing the best tasting and best performing vapes on the market.
Geek Vape make a lot of rechargeable and refillable products but the three we are looking at here are the M100, which comes with a built-in battery, the S100 that's similar but requires a battery and the daddy of them all the L200 – which is known as the legend. They come in several sexy finishes and are one of the highest regarded products in the vape community.
If you require something a little less hardcore Geek Bar has recently dropped a number of new flavours to their disposable vape range, while Elf Bar also do disposable vapes they've just released the rechargeable MATE500 that comes with disposable or refillable tips. There really is something for everyone here…