It's the last Audi TT RS as we know it. Is the TT's swansong its best, or has that dance already flown? We put the 2020 Audi TT RS to the test to find out…
I'll be sad when the TT RS goes. No, I was never the TT's biggest fan. While the premise of a two-seater sports car with a whopping great 2.5-litre engine up front was one to saviour, real world driving experience of the TT in years gone have left it warm, but never hot property.
The problem was, the Audi TT was going up against the Porsche Boxster/Cayman, and in more recent times, the Alpine A110, BMW M2 Competition and Toyota Supra to name a few. There's a good level of choice in this sports car bracket of around £50,000 to £70,000, which means competition is tough.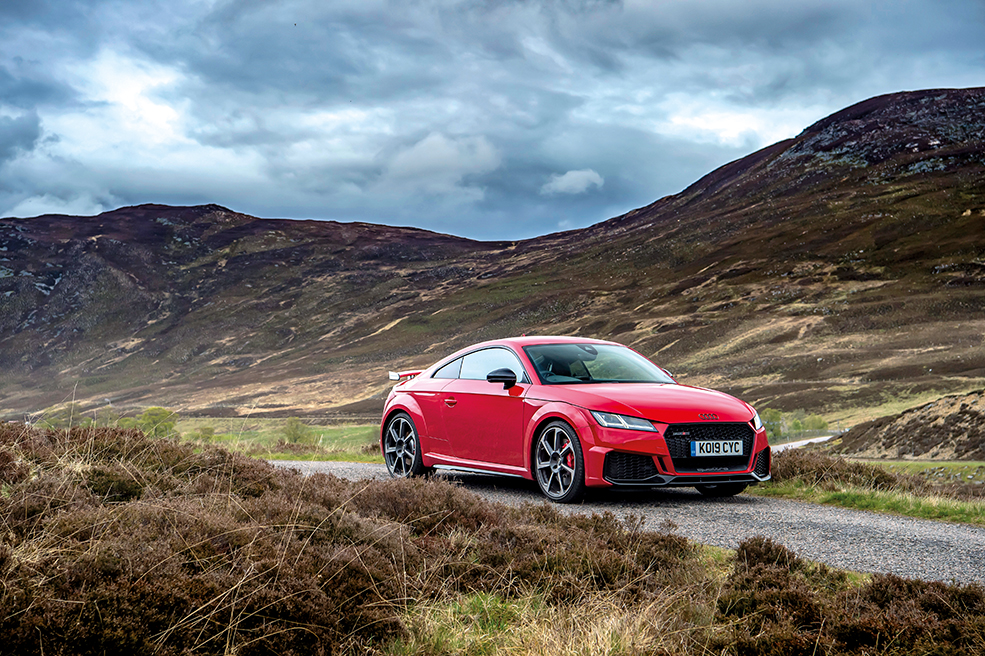 For the latest TT RS, Audi stuck to its guns with the 2.5-litre, turbocharged five-cylinder engine. Despite EU emissions laws taking a stranglehold on engines, Audi has managed to tweak the legendary five-pot engine to meet restrictions and all the while not losing any power, pretty impressive. Other changes to this 2020 model include revised bumpers, which give it a more aggressive look.
The numbers speak for themselves. That five-pot engine produces a cool 394bhp and 354lb/ft of torque. That power goes through a 7-speed S-tronic gearbox and onto the road via Audi's four-wheel drive quattro system. That means 0-62mph is over in just 3.7 seconds and it'll go onto a whopping 155mph (limited).
It is not all plain sailing though, and the issues actually begin with that wonderful engine. While it emits orchestral dreams from the exhaust, the application is somewhat lethargic. Hear me out. Anything under around the 3000rpm mark feels lazy. It suffers drastically with turbo lag and leaves you driving it almost like an N/A car, holding onto the revs longer than is necessary. The same cannot be said for its rivals, with even the smallest of engines in the Alpine A110 (1.8-litre, turbocharged, four-cylinder) making that car feel sprightly. OK, the Alpine doesn't have 1500kg to shove around, but even so, the 2020 Audi TT RS just lacks that initial sharpness that you'd expect from a two-seater sports car.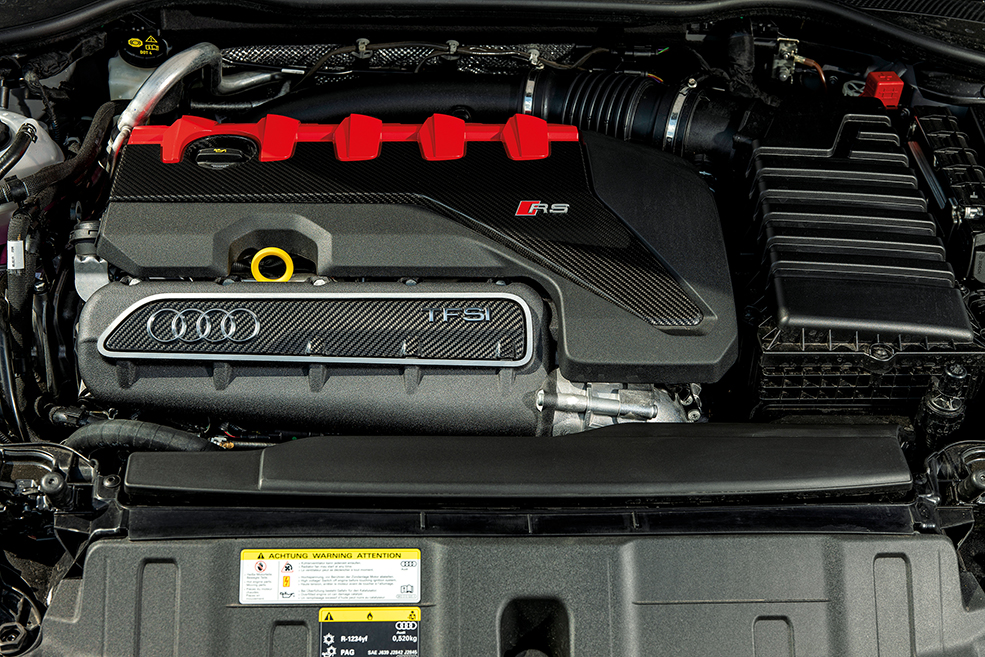 But, when you're on the move it's blisteringly fast. The gearbox does suffer with some lethargy, understandable given the 354lb/ft of torque, but it seems to be most apparent when upshifting and accelerating hard. It seems to hesitate ever so slightly before selecting the gear. Forget about that, though, and you'll be breaking the speed limit in a matter of seconds. The TT RS boasts enough performance to outperform a Ferrari Enzo to 62mph. Hell, it's roughly the same sprint speed as a McLaren F1. Oh how times have changed.
Inside, the 2020 Audi TT RS excels. Audi's innovative Digital Cockpit design works as well as you'd hope. It creates an in-cabin atmosphere that feels clutter-free and appealing. From the fans that rotate to control fan direction, to the central rotary buttons that control the temperature, everything feels not only bang up to date, but luxurious. That's what the TT does so well; while it's never been the top performer when it comes to performance, it's managed to blend speed and looks well. The actual infotainment system takes some getting used to, with everything controlled via stalks and buttons located around the steering wheel. There are a million sub-menus but give yourself half and hour to go through the menus and you'll start to memorise the important ones.
Driving the TT RS
This is where things get interesting. You've got a sledgehammer of an engine up front, but a chassis that's hell-bent on eradicating oversteer. The result is if you push too hard out of a corner, it will understeer. Now that limit of grip breakoff is farther than you think. You can really lean on the front end with the throttle mid-corner, it won't initially wash out wide. But if you become a tad greedy with the throttle, you won't create a loose rear end (no one wants that, hey!) instead you'll end up driving straight rather than round the corner. It's a shame that the TT RS isn't a touch more playful, and falls up short against its rear-wheel drive rivals; I'm thinking specifically about the BMW M2 here, which will put a smile on your face all year round.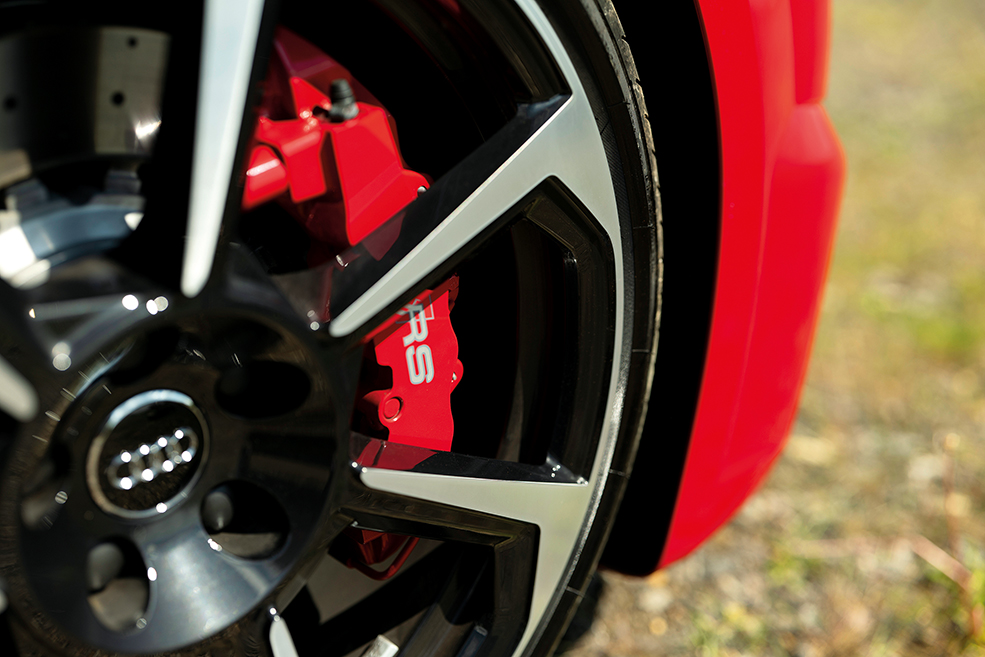 That being said, drive it seriously and this TT RS suddenly becomes one of the fastest point to point cars on the market. While the Sport edition we drove didn't have the Audi magnetic ride, the adjustable dampers are just as brilliant in stock form. The TT has tremendous composure over undulated roads and ultimately means you can travel faster, with more confidence. Initial turn in is razor-sharp, particularly when you've weighted up the steering in its top drive mode.
The engine dominates the experience though. Forget about lag and low-down grunt and focus entirely on revving it out and you'll do nothing but smile. The five-pot Audi engine emits a formidable sound that's simply addictive. It's the signature warble that you associate with performance Audi's of past and something I hope continues to bounce off city walls for years to come. With this Sport edition we're driving here, you also get the RS Sports Exhaust system which means even more noise, albeit not to an intrusive level.
Practicality wise, while you don't get a rear bench for young children or luggage, you do get a fairly generous boot opening. It's not the largest, this isn't a particularly big car, but you can comfortably fit a few weekend bags in, with more than enough room to do the weekly shop. From an MPG standpoint, expect around 30mpg. It will do more on longer runs, but your temptation to bury your right foot to hear that warble noise will be too tempting and you'll drag that number down.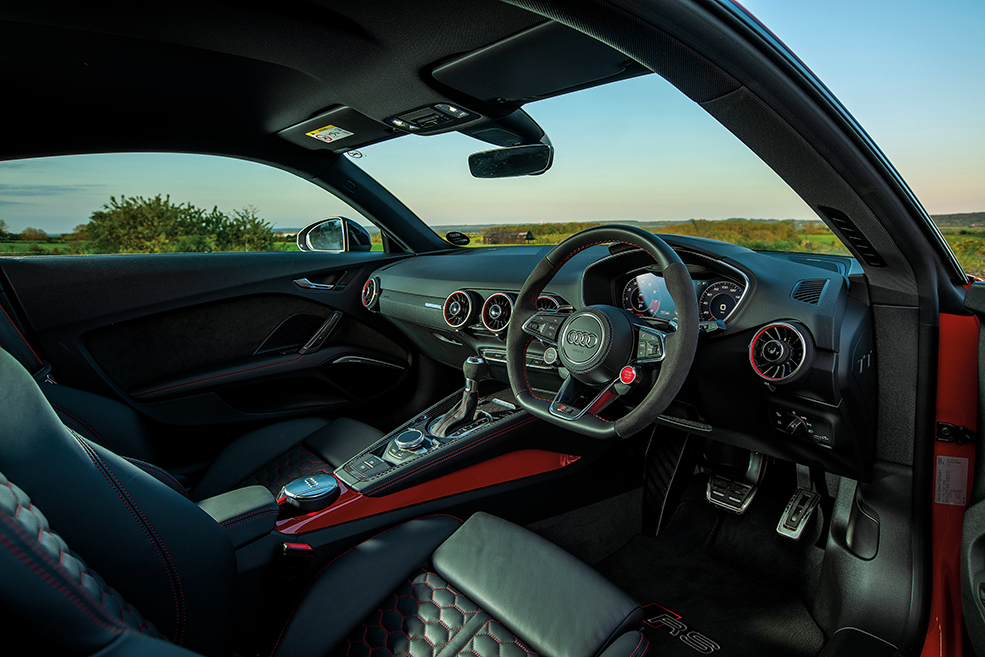 The other benefit to it being a small car is that while this car was generously optioned with a reversing camera, you don't exactly need one. It's small enough to place anywhere, with good vision out for blind spots and general city driving. Leaving the gearbox in auto and its softest setting, it becomes a luxurious daily driver that's easy to live with.
2020 Audi TT RS Verdict
It's a tough one to place this TT RS. While it feels just as fast as its rivals, it doesn't feel as enjoyable to drive. Its humble underpinnings become exploited when the going gets tough and leaves you wanting just a little bit more from it. But that being said, the five-pot engine is enough to make you forget about the other bits. When you drop the windows down and head out for a countryside drive, you're left at one with the car.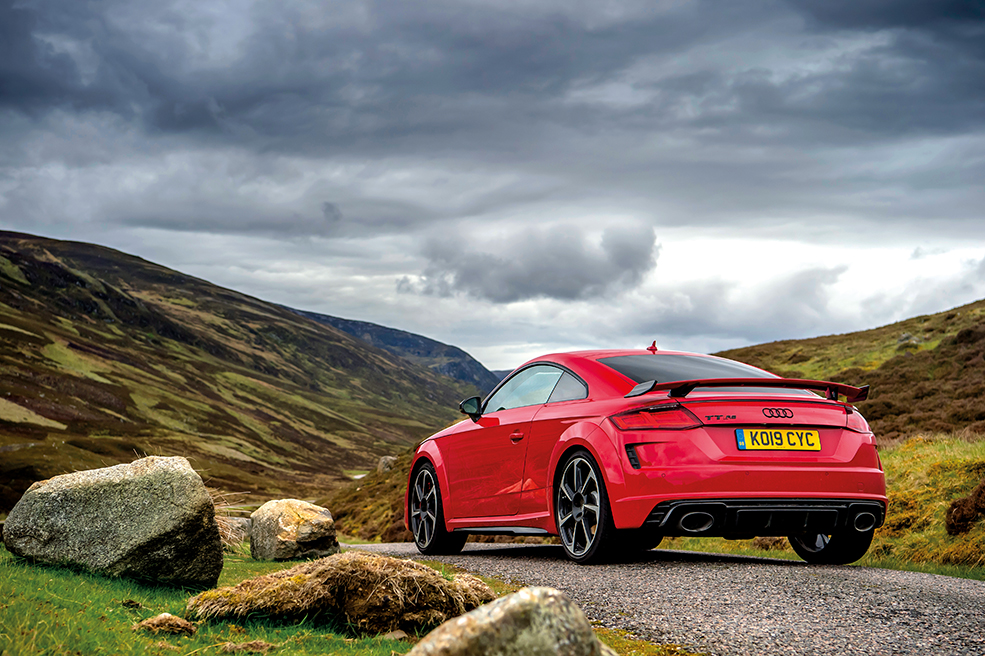 At around £65,000, this TT RS Sport edition isn't cheap, and it's a tough sell when the M2 Competition comes in a £10,000 cheaper. What the BMW can't do is match the TT's elegant lines or fantastic interior. Jump from the BMW to the Audi and it's almost like moving a decade into the future. It's a wonderful place to sit, making it feel like its worth every penny of that £65,000. And while the criticism lay with some lethargy in both the engine and gearbox, aftermarket specialists like REVO can quite easily (and relatively cheaply) extract a touch more performance from the engine to help with turbo lag. Now that prospect, alongside the fact that we know the next TT RS will be electrified in some way, makes the TT RS an even more appealing buy. Cars like this will soon become scarce, snap them up while you can!