So you've all heard about VIP Style, Liberty Walk and RWB wide arch builds, Bosozoku gang cars and their love of drifting. But, that's only the tip of the iceberg when it comes to Japanese car culture, they have trends on trends and here are a few of the more obscure ones.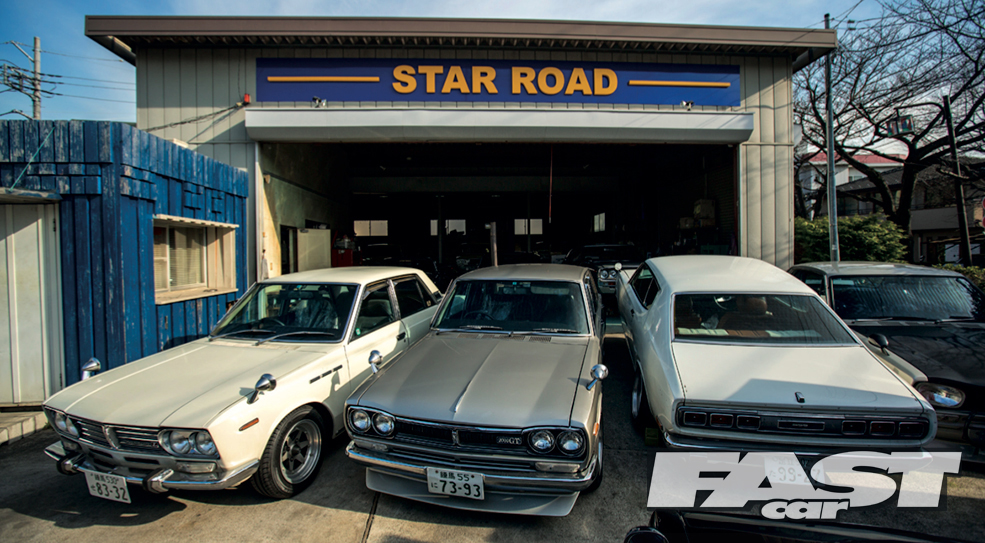 1. Kyusha cars
It may just be the Japanese term for classic car, but it's one that has come to describe the whole scene that surrounds older metal from the land of the rising sun. Screw keeping cars pristine and period correct, the Japanese embrace tuning, resto-modding and evolving old rides to take full advantage of the amazing products that keep being developed to maintain precious heirlooms form yesteryear.
It's a great demonstration of supply and demand, people want more and more bits and pieces and the industry continues to respond allowing them to do things that were absolutely impossible back in the day. Fairlady Zs, Skylines, 510s, RX-3, Laurels, Corollas you name it there is so much you can do, from custom work and engine swaps to complete ground up restoration with enthusiasts spending a ton of money to create the perfect interpretation of the car they always wanted when they were younger.
This continues to be the fastest growing slice of Japanese car culture and we can see why.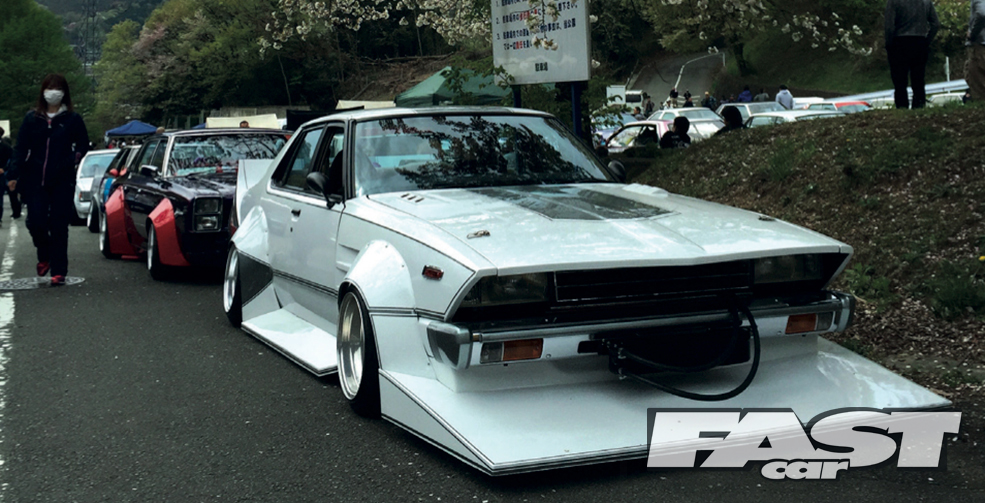 2. Kaido Racers
As Japanese as sushi, onigiri and a chilled glass of saké Kaido Racers are often misunderstood by quick-to-judge Westerners. Yes in its most extreme forms it's all a bit silly and all done for a good laugh, but there are also more sedate interpretations all done to emulate in an almost caricature-like way the first Japanese racecars that began enticing interest form people into the world of motorsports.
Exaggerated "deppa" front lips and various takes on rear spoilers can join all sorts of other body mods like pumped fenders or flares and wild paint jobs, in most of the cases DIY jobbies done at the back of the house with your mates over copious servings of beer. A true Kaido Racer is then finished off with the takeyari "bamboo spear" long exhausts that shoot up into the air, there to make the engine's sounds as obnoxious as possible. Throw in vintage 14-inch JDM wheels with stretched tyres and you have the style nailed down to perfection.
Any car can be turned into a Kaido Racer, but most popular subjects include Toyota Cresta, Soarers, Mark IIs and Nissan Glorias, Cedrics and at times even Skylines.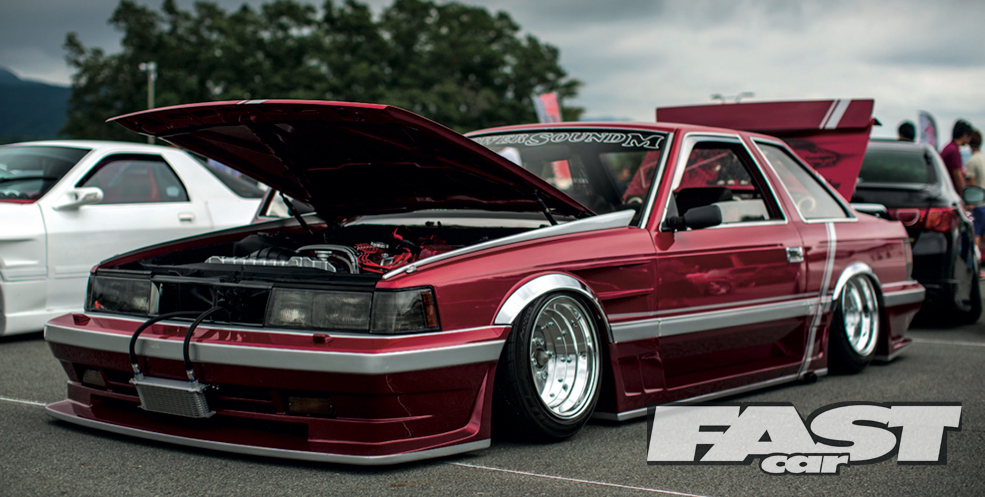 3. Shakotan cars
The best way to describe the Shakotan "lowered body" style is a Kaido Racer built with far more taste. The basics are still there, very low ride height and the obligatory JDM vintage rims – the rarer the better – shod with stretched rubber.
But, there's an exception, it's all a lot more polished, often with custom flares sculpted into the fenders to get that hippari "flush" look just right. The bucktooth front spoiler is a must as is a nice and clean engine bay and interior.
While the Shakotan is almost always associated with cars from the seventies and eighties, by definition it can be applied to even more modern cars if they exhibit the same sort of style.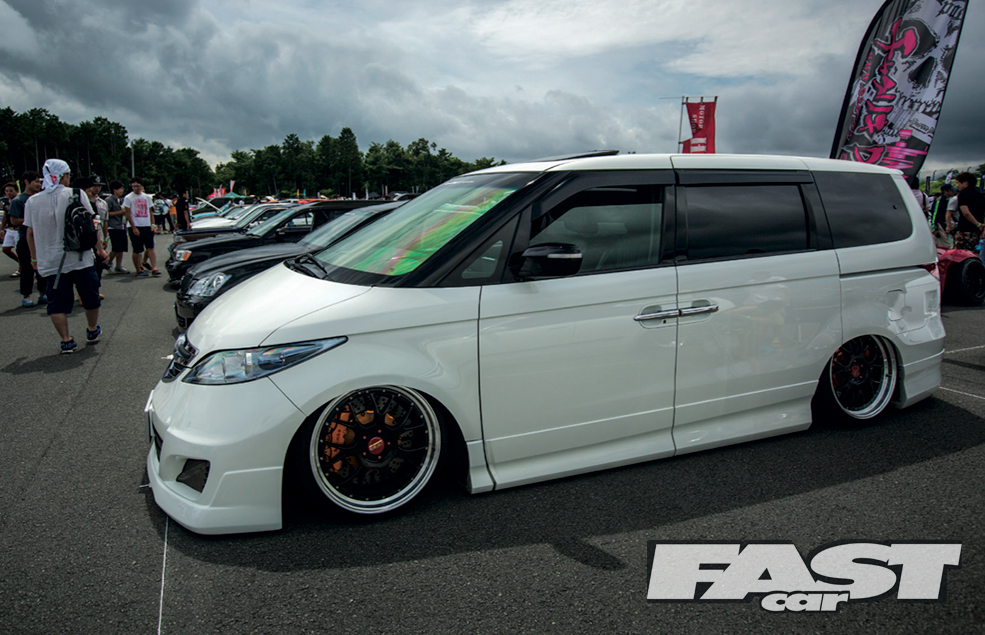 4. Vanning
Vans are the saviours of Japanese men! When that time comes to sell off your sports car and start setting up a family the car enthusiast must put that love of anything performance oriented aside for a couple of decades. That's where vans come into it. Offered in all sorts of sizes from pretty much every single Japanese car maker they offer the space and hauling capacity that's needed by a family, but being Japan there is a ton of options out there to fully deck out your MPV.
From the impressive selection of body kit manufacturers, wheel companies cater to this immense slice of the aftermarket sector with wheels specifically designed and sized to fit things like the Toyota Alphard, Vellfire and Noah to the Nissan Elgrand and Serena. The options don't end there, most like to run quilted leather seat covers and a massive flip down rear screen, then finish off the exterior with a gazillion LED lights that turn your family hauler into something out of Tron.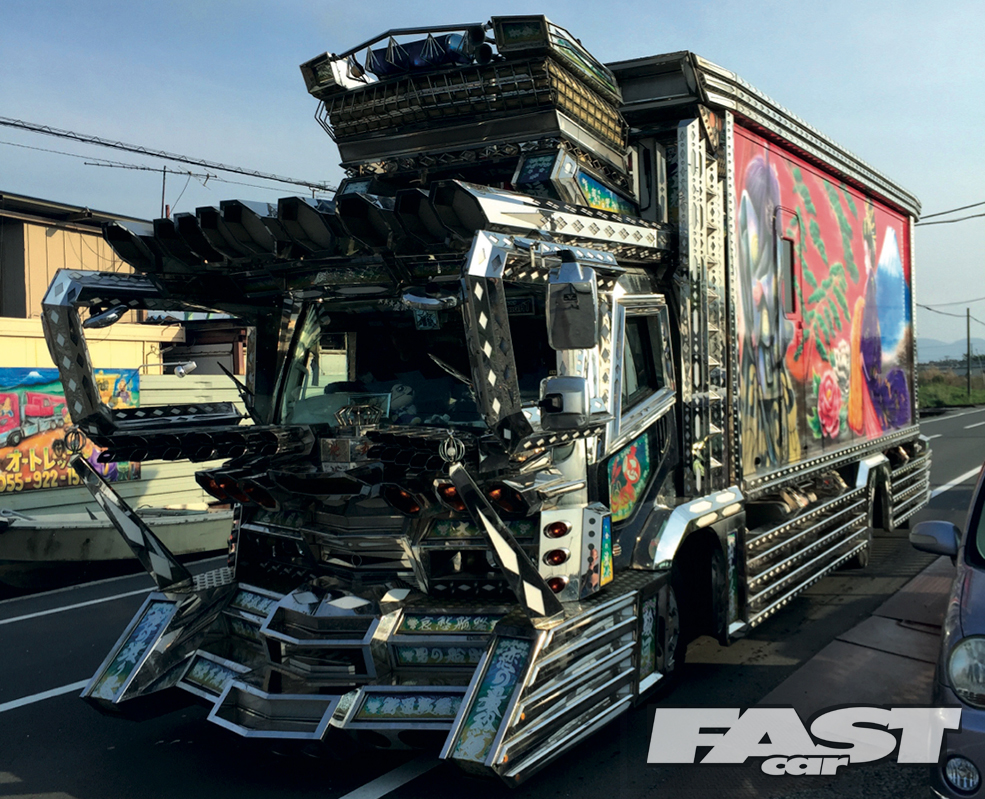 5. Dekotora trucks
Decoration trucks or "Deko-tora" are pretty much the Kaido Racers of the trucking world. Extremely popular from the mid-seventies onwards after the success of the Torakku Yaro series of films which depicted a truck driver going through his adventures with a wildly decorated lorry. What you see is all custom made for the most part, using sheets of stainless steel or aluminium to sculpt a whole new look for the truck.
It's all then bombarded with lights, lots of them, as many colours as you can manage while the trailer section is usually airbrushed depicting vary traditional Japanese imagery. Interiors are decked out to resemble tacky hostess bars with quilted vinyl upholstery, golden tassels and the cherry on the cake – a chandelier! Of course, no sort of tuning is done to the diesel motors that power them, except for brutally unsilenced exhausts to further emphasise that on-road presence.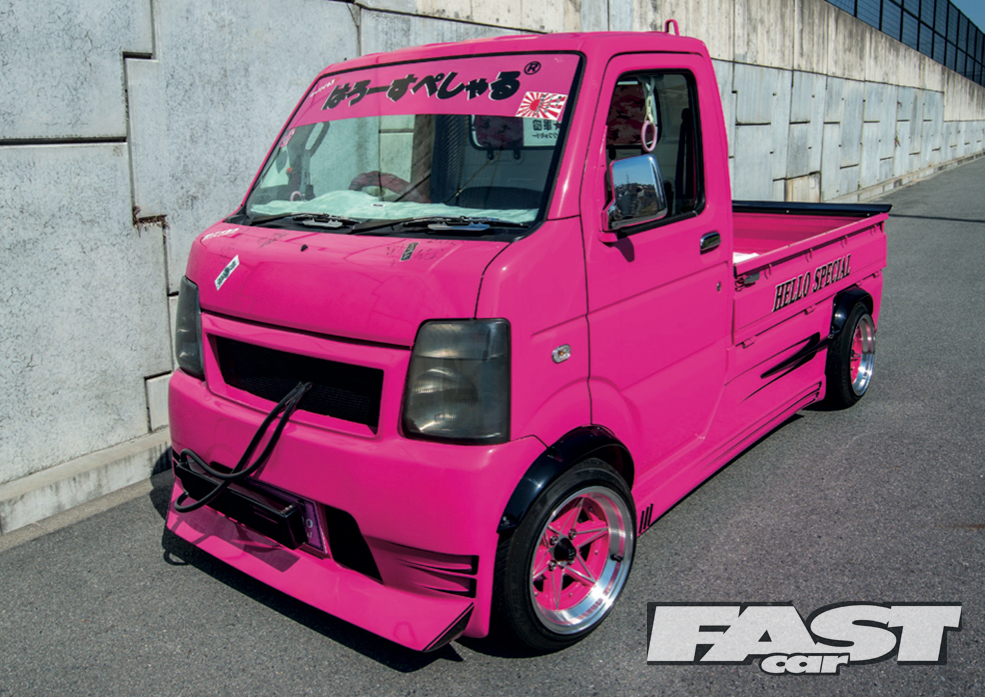 6. Kei Trucks
Lightweight vehicles in Japan – or Kei – are the staple choice of transportation of the working class. This type of vehicle came to be after the war to help mobilize a recovering nation, offering cheap to buy and cheap to run vehicles to all. They just happen to be so tiny that they fit beautifully in between rice paddies, so the little pick-up truck versions came to be the choice of farmers, right up to this day.
And as with anything in Japan, as long as it has wheels on it, you can modify it! Aside from aesthetic personalization there are those that even weld up the rear diff and take the things out drifting. Yes, really!
Words and photos Dino Dalle Carbonare