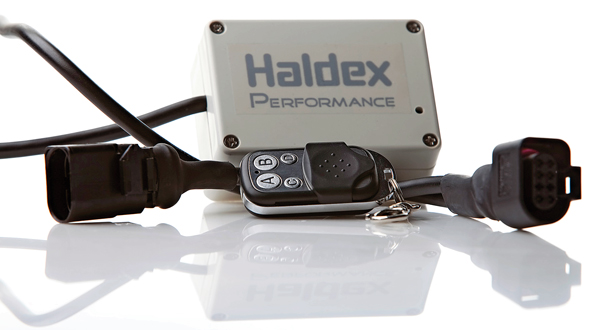 The guys at Ramtech in Sweden are experts in fettling VAG Haldex systems, and so they should be – they have the exclusive marketing rights for Haldex Performance Parts worldwide! Haldex are the chassis gods that engineer the OEM AWD systems used on most modern VAG motors since the late 1990s.
Basically speaking, these are highly-complicated differentials designed to chuck power to the rear when the front loses traction – so it means your 4WD motor is actually FWD most of the time.
It's also pretty surprising that on a standard setup, at most, you'll only be getting around 30-percent power to the rear wheels. But the good news is the Haldex unit's characteristics can be modified – and that's exactly where Ramtech come in.
Their latest offering is a clever controller for motors equipped with the Gen IV Haldex system (from around 2009) and it allows remotely selectable modes (Eco, Stock and Race) to totally transform the handling – making it sportier and more oversteer-biased, by increasing torque transfer to the rear wheels during active driving.
Recommended by racers, tuners and just about everyone who's ever driven a car with one fitted, it's a genuine WRC-tested mod that enables permanent 4WD to get the grunt down more effectively.
It can make all the difference to how your car drives. Best of all, it's a simple plug-and-play part, so you should be up and running in no time. Handling glory awaits!
Price £888
For more info see Ramtech