Thought the BMW M8 was a bit much? Say hello to the Alpina B8 Gran Coupé, a four door luxury car with a thumping 620hp, twin-turbo V8 engine. In other words, Alpinas bread and butter.
Subtlety and luxury are two words that Alpina holds dear to its heart. Throughout countless BMW models, the memo has always been to produce not only a fast car, but one that embodies German luxury and comfort as well as having the driving dynamics down to a T.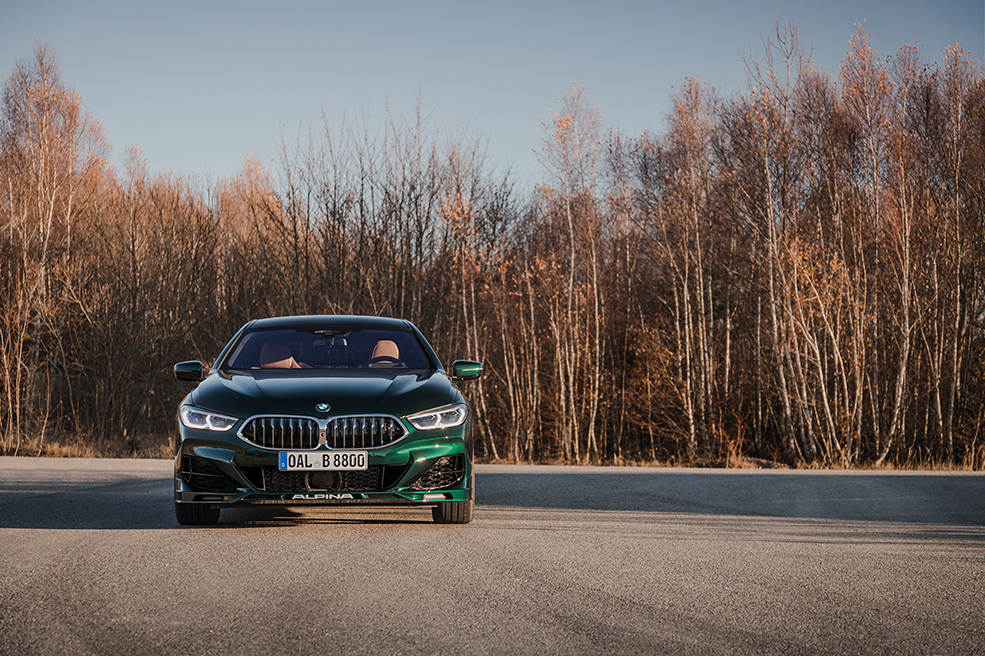 So say hello to its latest model, the Alpina B8 Gran Coupé. Featuring a similar 4.4-litre twin-turbo V8 as found in the BMW M8, its tuned to 620hp, which makes it just 5hp less than the M8 Competition, with an equal 590lb ft of torque. Alpina has tweaked the engine by "optimising turbocharging and cooling systems", which includes a new intercooler.
That power is transferred to the ground via a 8HP76 automatic gearbox, which has been co-developed alongside ZF, and down to all four wheels for a 0-60mph sprint time of just 3.3 seconds and a top speed of 201mph! But it's the chassis modifications that make all the difference.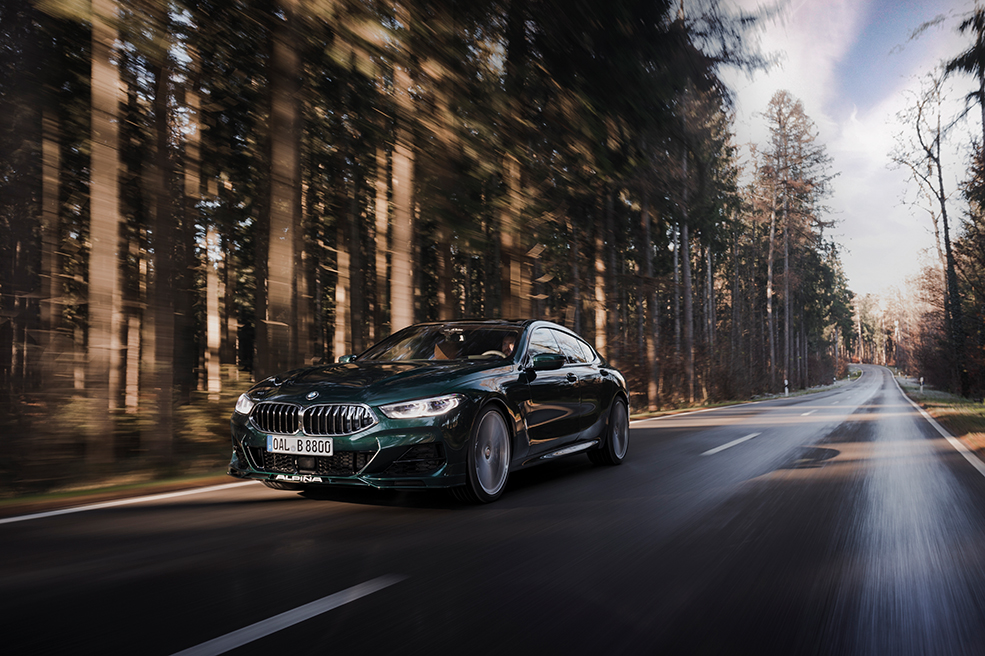 New front axle struts with hydro mounts help ride comfort, while Eibach springs, stiffer suspension strut support mounts, reinforced sway bars on the front axle and stiffer low wishbone mounts complete the overhaul that, which according to Alpina, results in "excellent lateral dynamic properties." In other words, it should handle pretty bloody well!
Interestingly, Alpina has also opted to use BMW's Integral Active Steering (four-wheel steering), which is seen in the 850i but not on the BMW M8. Alongside ZF's Active Kinematics Controls System, the rear wheels can move up to a maximum of 2.3 degrees left or right, which improves agility.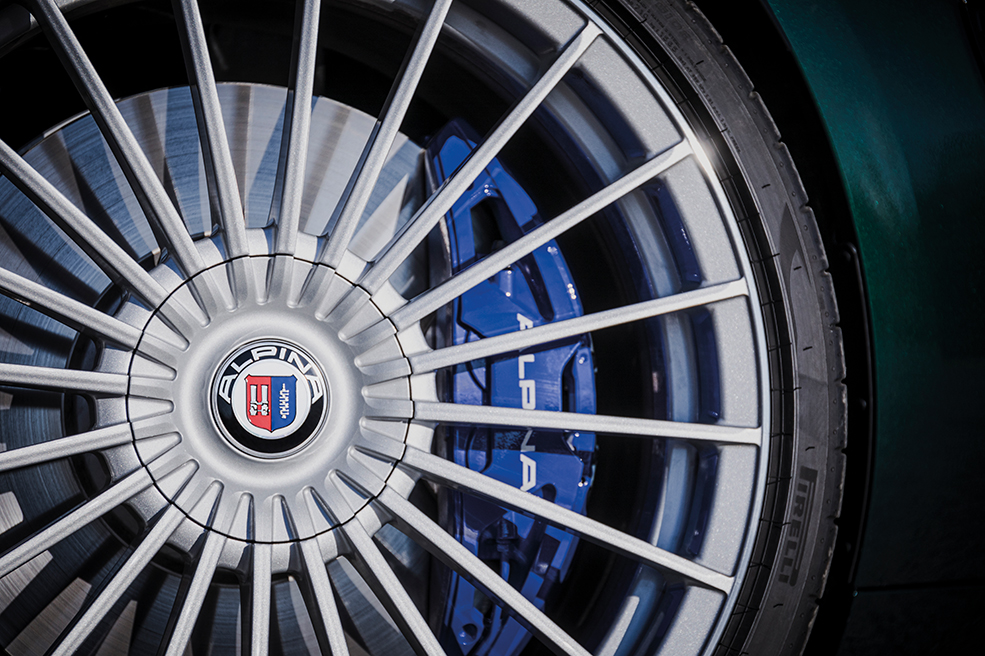 Elsewhere, 21-inch classic wheels hide Brembo brakes, while the front end gets a bigger intake. At the back, a sports exhaust system sits alongside a new rear diffuser and small rear lip spoiler.
The kicker? The Alpina B8 Gran Coupé costs an eye-watering £134,950, over £10,000 more than the BMW M8 Competition. Which would you pick?