Got a Tesla but don't like the ride height? Air Lift Performance has released a performance-series kit for the Tesla Model 3 and Model Y.
The compact and midsize sedan market is rapidly changing, and Tesla has certainly captured the attention of a new generation of drivers. Taking the electric car game to a lower level, Air Lift Performance now has you covered to slam your Model 3 or Model Y to Mother Earth, while giving her a nod to future sustainability, clean air (from your car and your new suspension), and a stance that even Elon Musk can't deny.
Air Lift Performance kits are created to achieve the maximum drop without sacrificing performance – providing superior handling, sharp steering response, and a comfortable ride.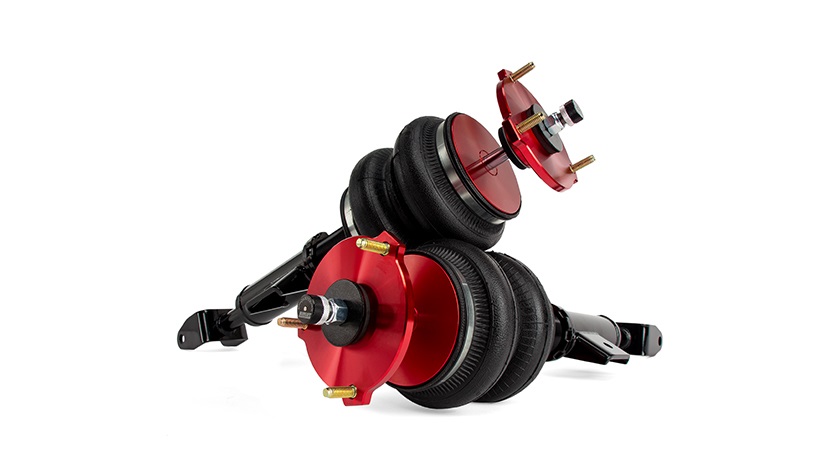 The front kits (PN 78101 [RW D] and 78102 [AW D]) feature a pair of double-bellow air springs, paired with a set of threaded-body, monotube shocks, and topped with adjustable camber plates. Air Lift Performance shocks are fully adjustable, with 30 levels of damping adjustability, and the camber plates allow for up to three-degrees of negative camber, allowing the user to completely customize the vehicle to their unique performance needs. All of these elements combine to drop the vehicle down 112mm (4.4") from stock height. The rear kit (PN 78701) also features double-bellow air springs and a drop of 145mm (5.7") from stock.
All Air Lift Performance kits are torture-tested on in-house validation equipment, showcasing the company's commitment to delivering quality parts. All three Tesla kits are backed by a one-year, unlimited-mileage warranty and the Air Lift Performance reputation for excellent customer service and technical support.
To purchase, visit www.airliftperformance.com/dealer-locator/ and find a dealer near you. While we've got you, check out this bagged Model X we featured recently…