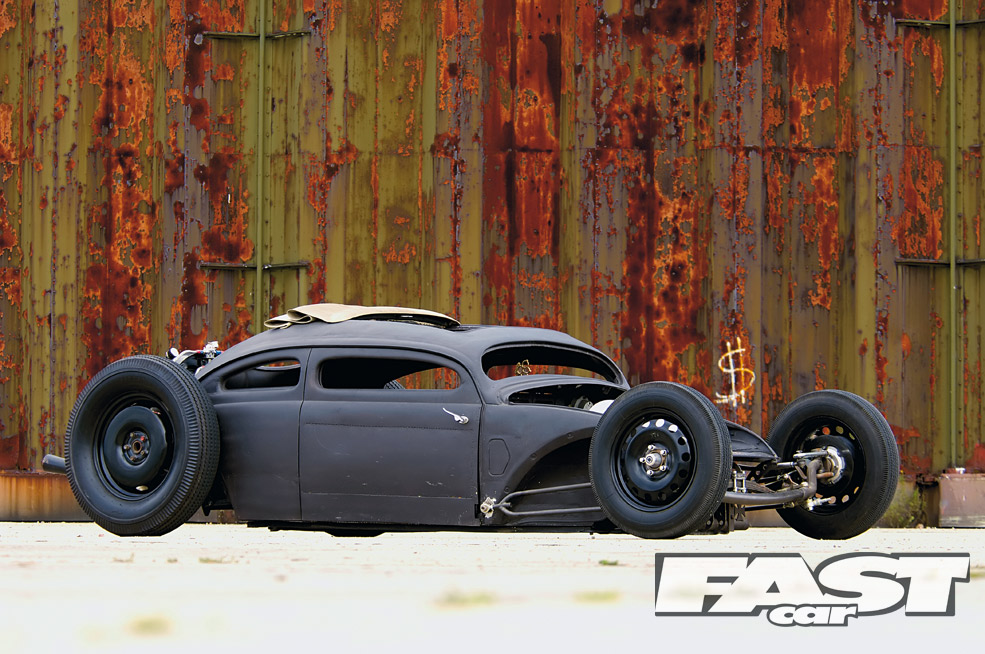 Gianni Sanchez's 1964 Volksrod Beetle
Take a good long look at this nutty machine! This, my friend, is what the Volksrod scene is all about! Even if you're not a full-on air cooled fanatic, you just have to love it, not just because owner Gianni Sanchez has built it from the ground up, but because of what he's done to make it a truly unique ride.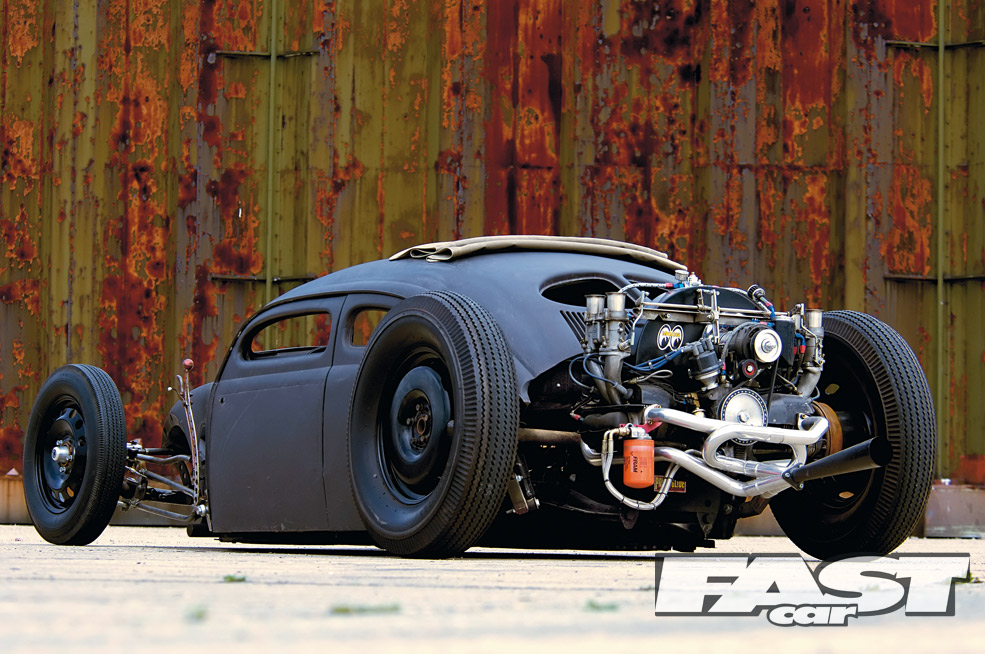 Gianni, from Belgium, gives a whole new meaning to 'built not bought'– he literally picked the weed-ridden shell and chassis up for free from his mate's shop.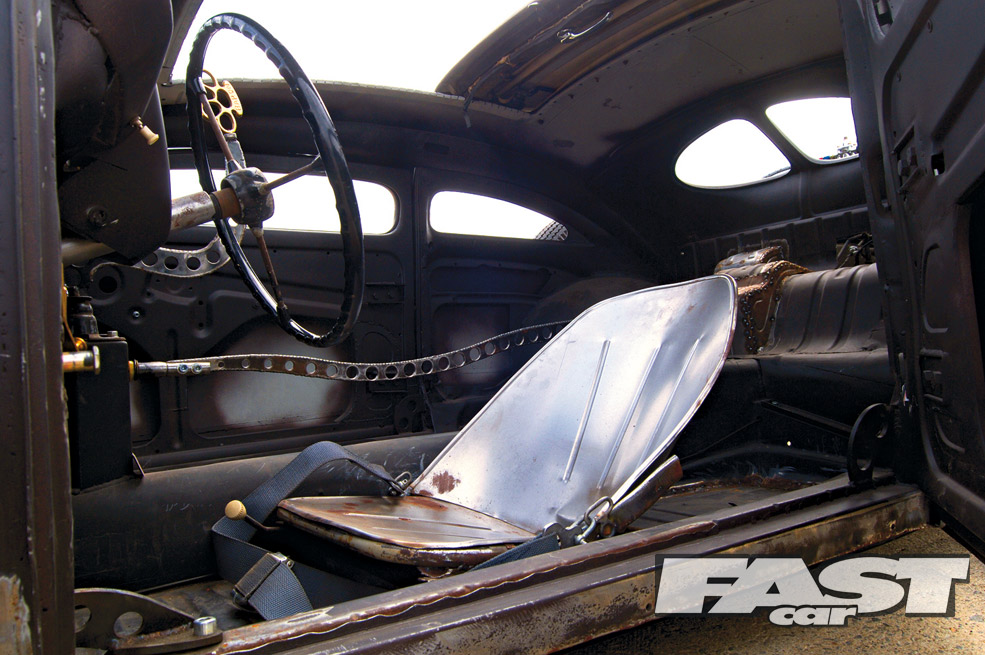 He immediately got the spanners out, using his creative skills to turn the rust bucket into the crazy machine in the pics.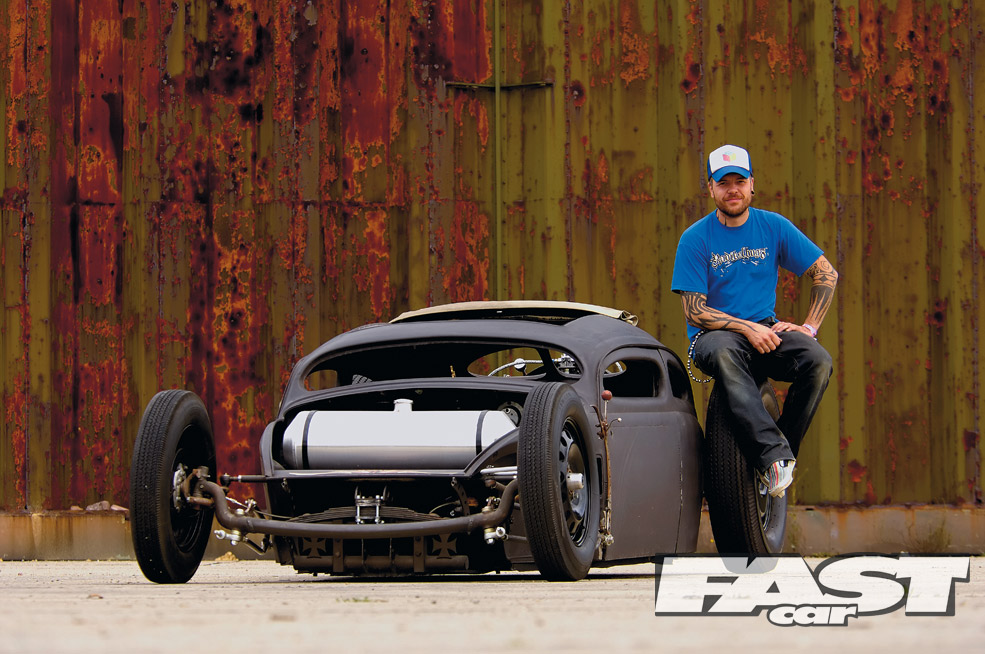 Gianni's a tattoo artist by trade, so it's no surprise the Bug looks the way it does. Dark, menacing, with some details to die for, it's a ride Kat Von D would be proud of.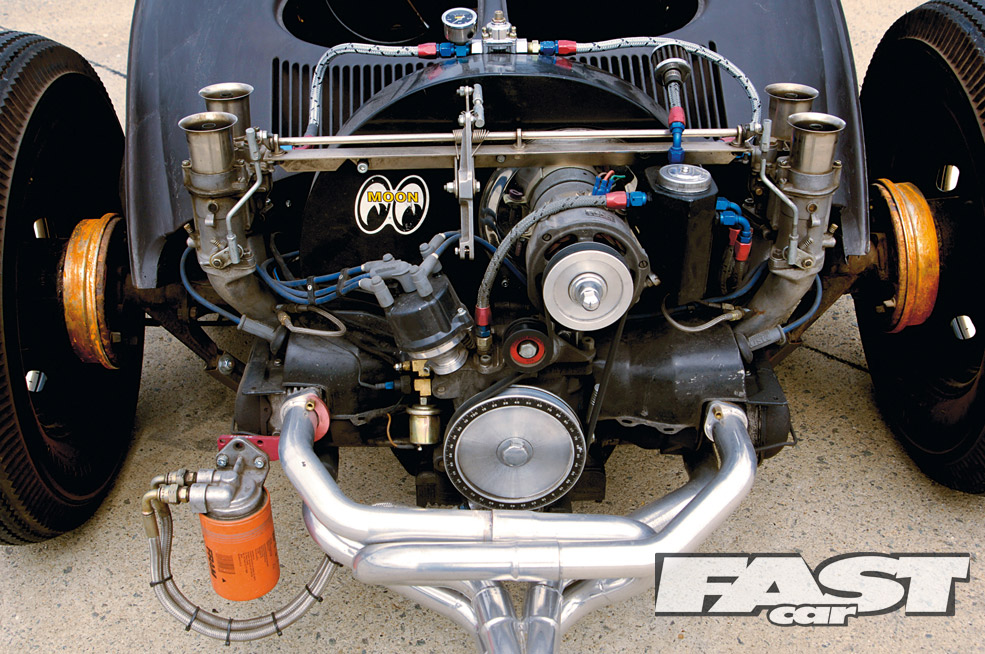 "Everything has been modified," says Gianni. "Me and a friend, Mr Kalm, made up a load of bits for it. The linkage for the shift is all homemade. The bracket for the suspension was built from scratch. Then we painted it rock 'n' roll brown!"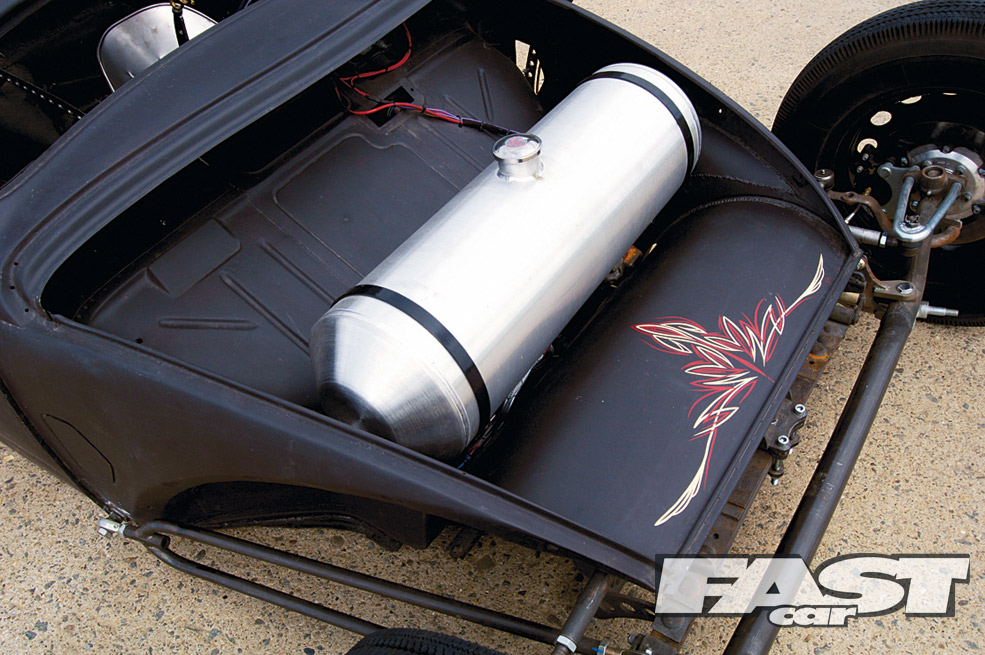 One area Gianni left to the professionals was the tuning. Orange County Carts built the 2.1-litre engine running 48IDA carbs and an Engle cam, it chucks out plenty of power to make this lightweight fly; after all, there's an awful lot less metal in that body from when it left the VW factory in 1964.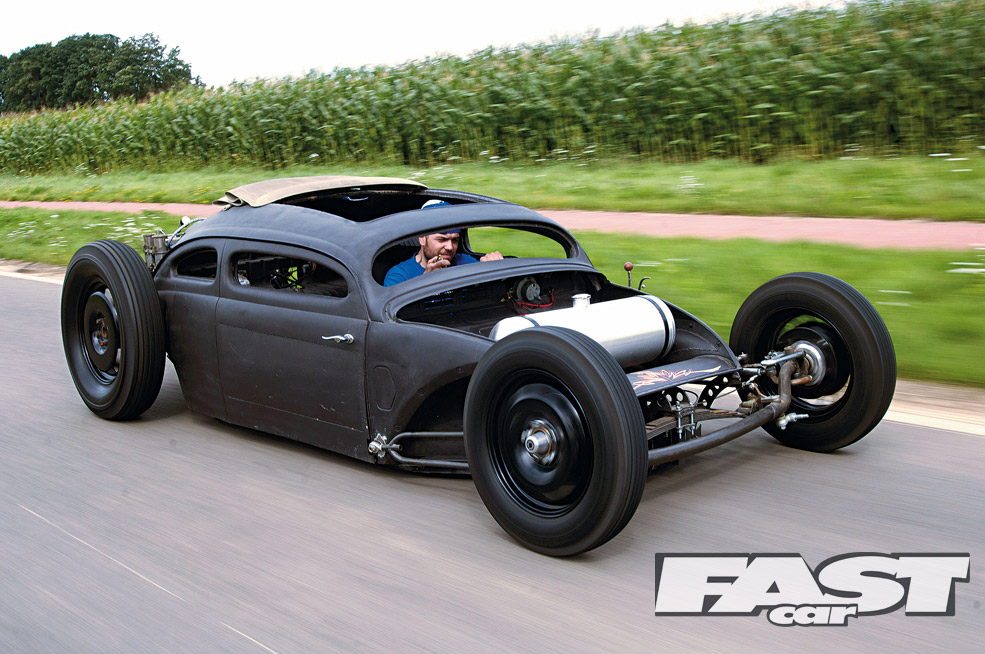 The roof's been chopped and the body channelled over the chassis, so Gianni can sit lower to the ground without mucking with the suspension too much.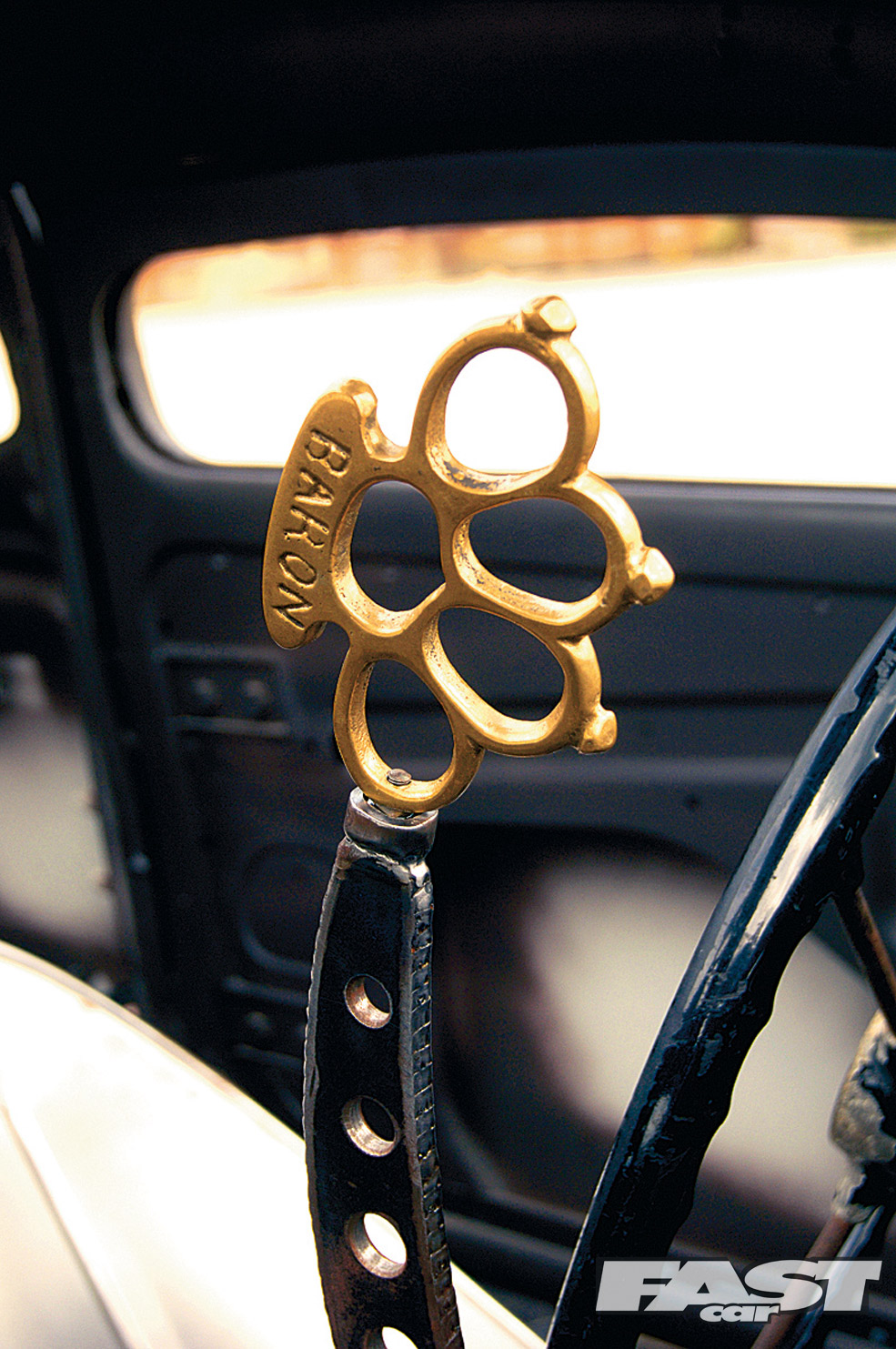 This Bug's definitely one of the crazier Wild Cards we've featured and hopefully Gianni will be building a few more for us to feature too.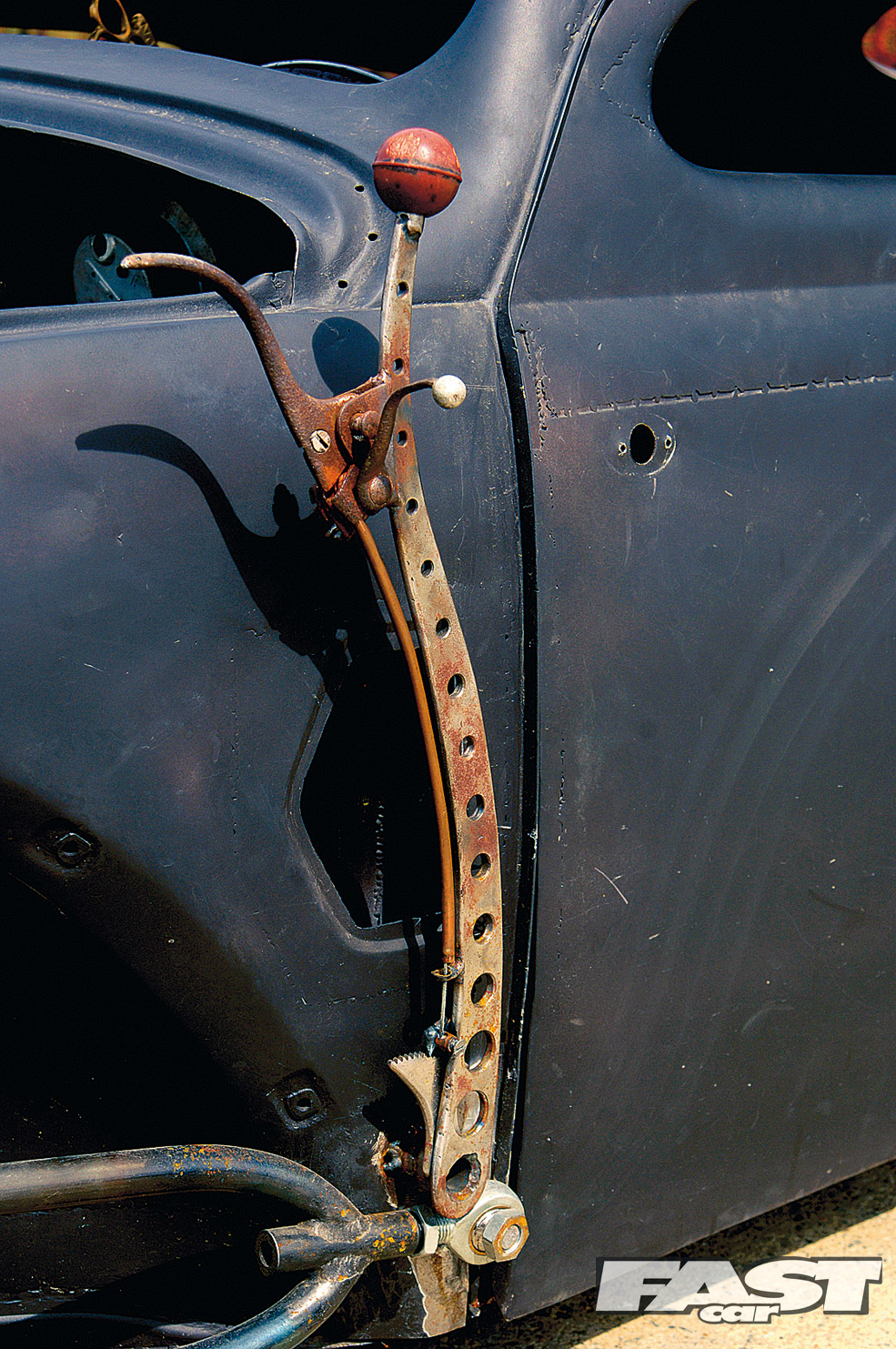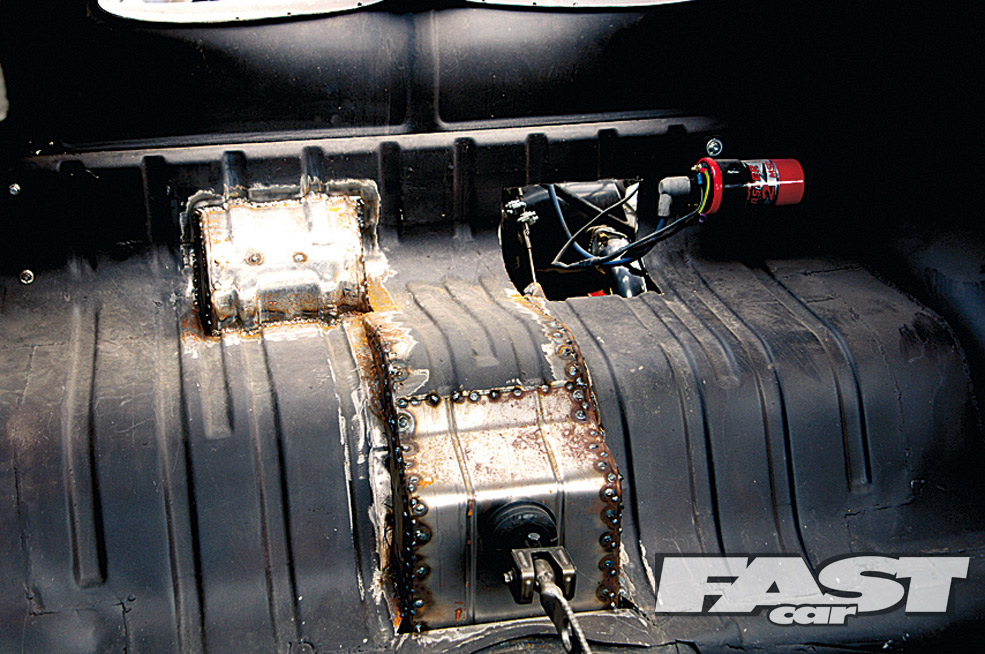 TECHSPEC
1964 VOLKSROD
TUNING
2.1-litre, twin 48IDA carbs; Street Eliminator heads; Engle 125 cam; 74 DPR crank; ceramic exhaust; Berg Linkage; stock gearbox.
CHASSIS
Homemade front suspension bracket; Super Bell 32-36 'O' Beam Ford 3-inch drop; transmission raised 10-inches. KYB 6R-2 shocks; Wilwood discs and callipers; steering box from early Type 2 bus; floorpan raised; A6 and A8 wheels.
INTERIOR
Type 2 dash; dash louvers from rear window; shaved tunnel; homemade seats trimmed by Gianni; stock standard steering wheel.
EXTERIOR
8-inch roof chop; sectioned body; suicide doors with coach hinges; original Ford '32 door handles; flat Rock 'n' Roll Brown paintjob.