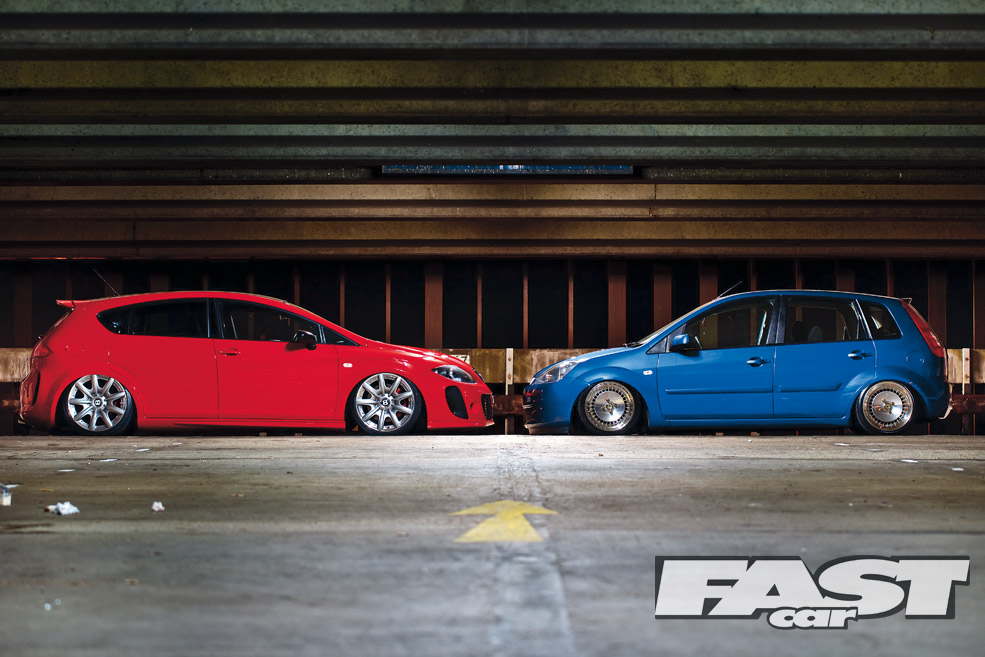 When school mates Massimo Boukas and Darron Augustus weren't playing kiss chase with the girls and getting detentions, they were busy checking out Fast Car and planning their own builds. From an early age, these two likely lads were well into their cars. No sooner had they turned 17 and passed their tests they'd got involved.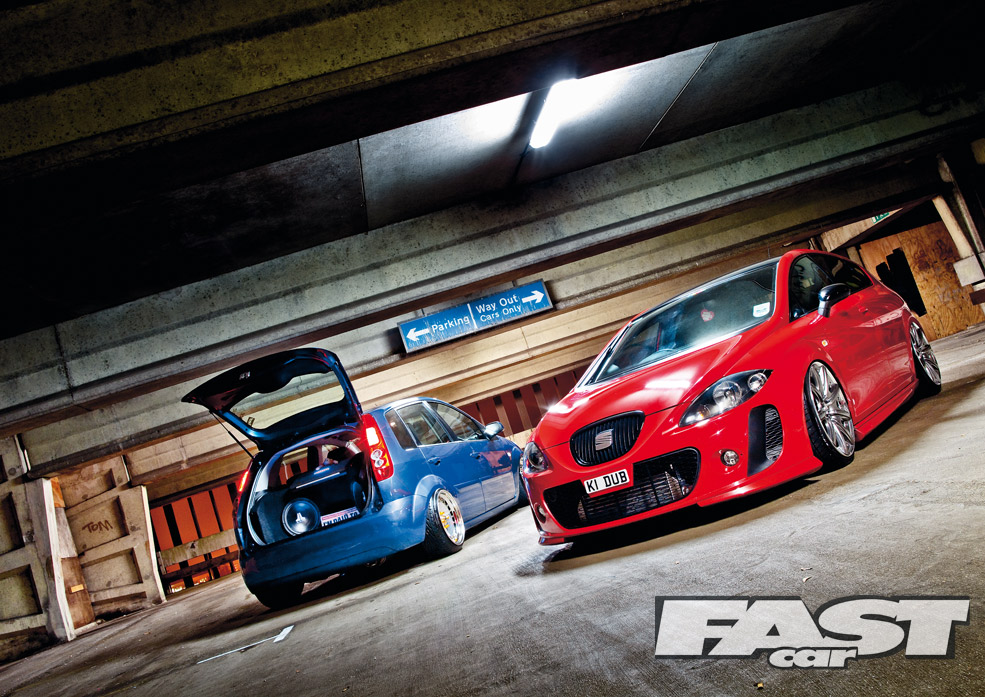 Darron picked up a little Fiat Cinquecento as his first motor but before long the style police were knocking down his door and threatening action. Darron's street cred was going to the dogs fast and something had to be done.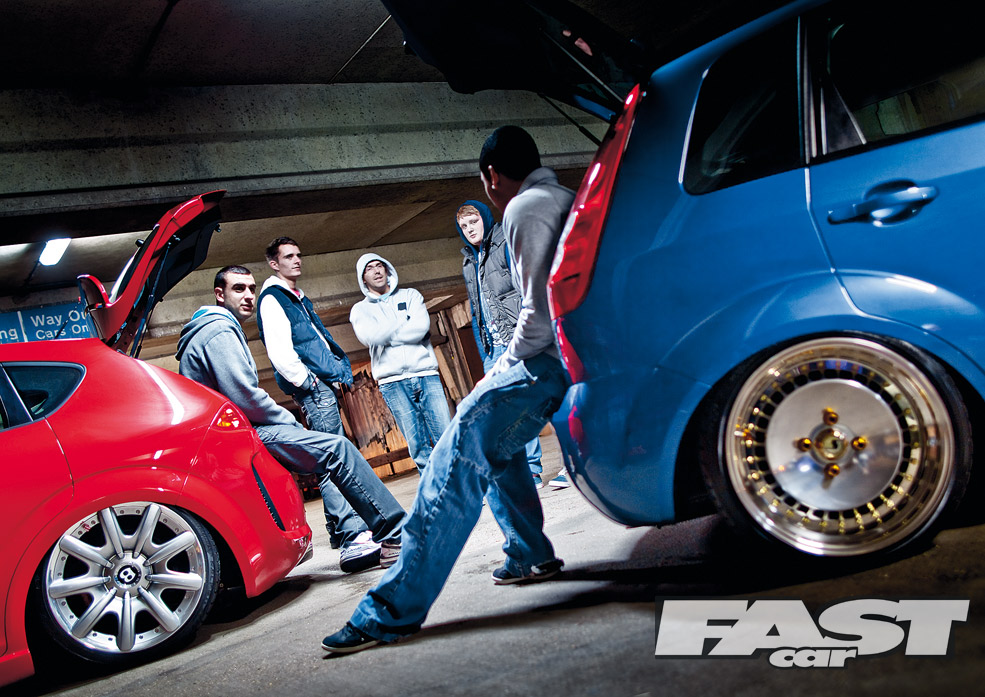 The boxy little motor was changed for a much more respectable Ford Fiesta, but happiness was short lived. Sadly he wrote-off his pride and joy and the Fiesta was sent packing to car heaven. Arse.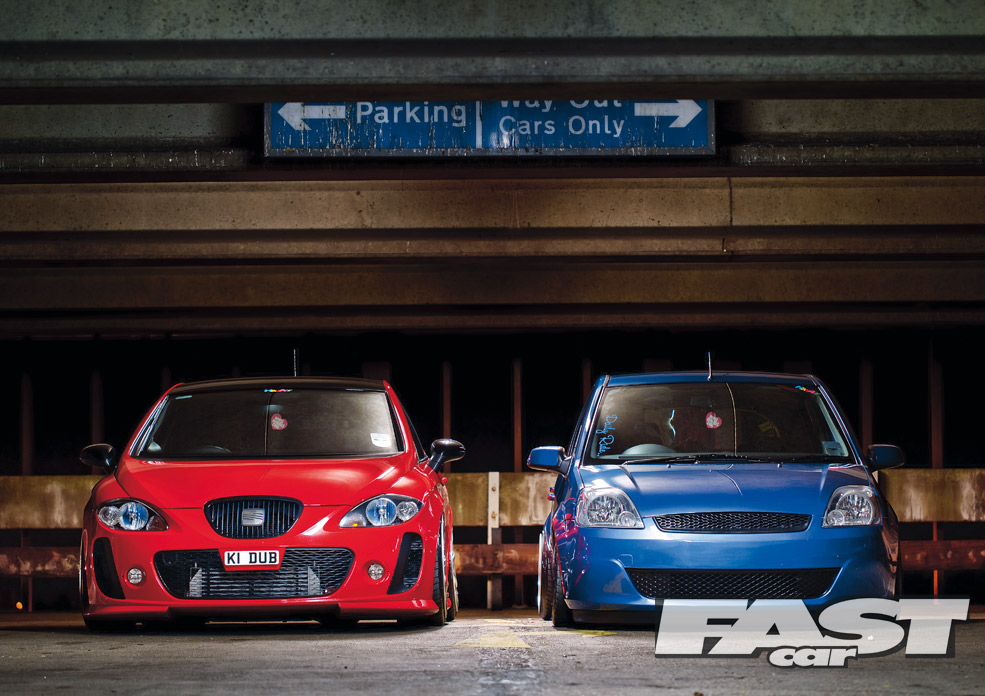 While his mate was going through some hard times with car ownership, Mass was sorting out his own plans. Having already previously owned a SEAT Ibiza he fancied something a little more tasty. He finally settled on a new car. Mass was now in ownership of a bright red, standard Leon Cupra K1 – but it didn't stay standard for long.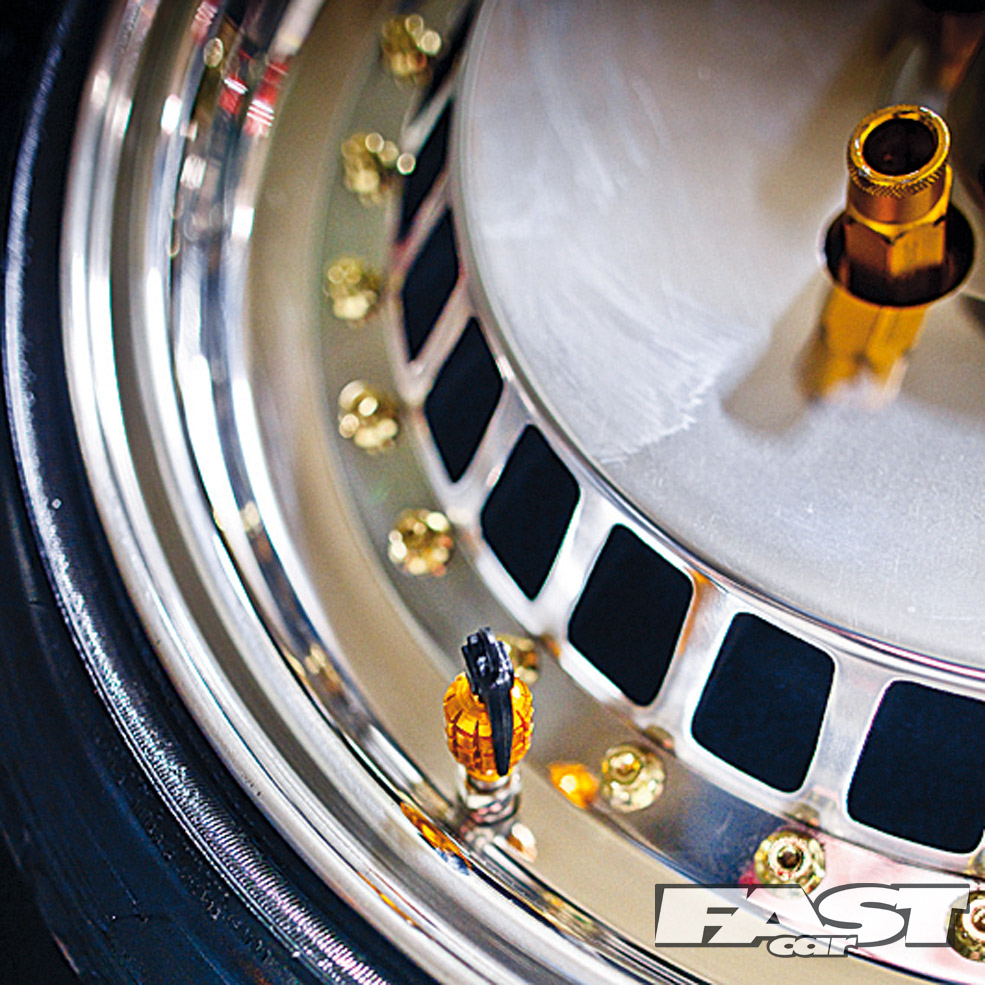 Heading straight down the performance route he installed a Forge Twintake induction kit, front mount intercooler and Milltek 3-inch cat-back exhaust system. The new mods allowed the 2.0-litre turbocharged engine to breathe more freely, and added a few extra horses.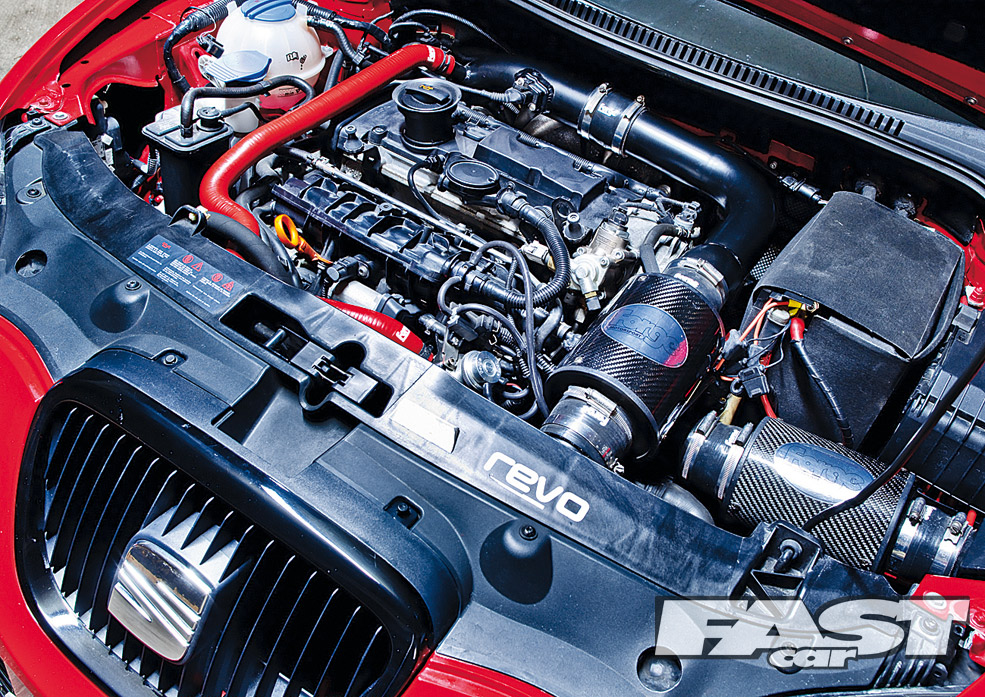 It was then straight on the phone to the lads down at Revo who have sorted the SEAT out with one of their Stage 2+ maps. At the same time Mass uprated the clutch to a Helix paddle system and fitted a lightened flywheel. The combined result is a power hike to a very healthy 365bhp, with plenty of torque to boot.
While all was going well in the world of Mass, it seemed like it was game over for Darron. Fortunately, he was granted an extra life. The insurance company paid out on the Fiesta that was written off. With a pocket full of wedge he was right back in the game.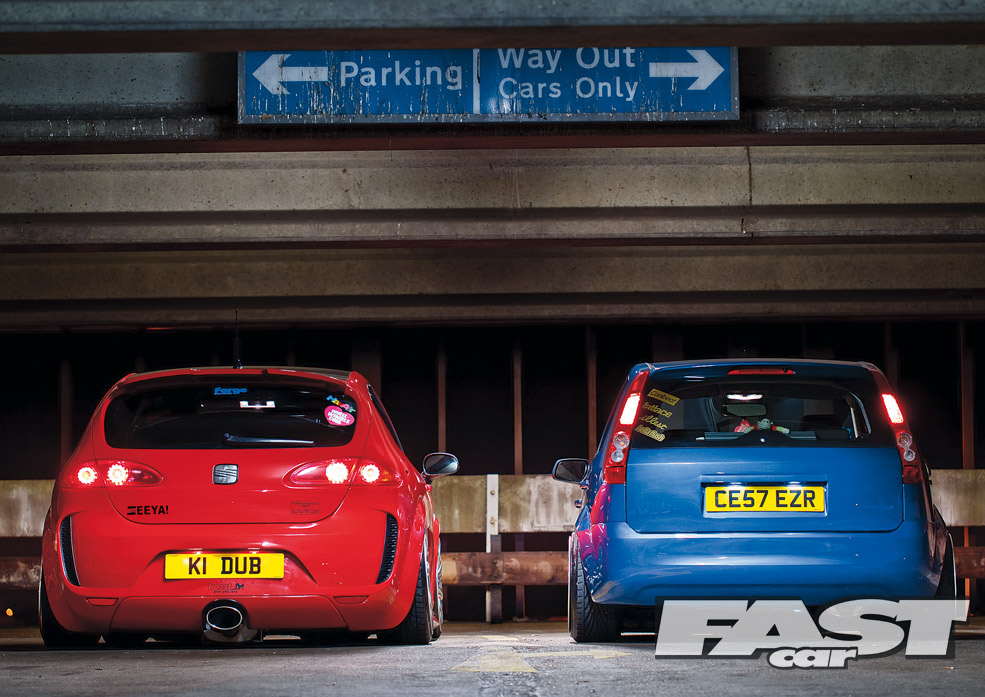 Sticking with what he knew Darron picked up a Mk.6 Fiesta and despite his knock backs, got stuck in with the mods. Both the front and rear bumpers have been smoothed out and a de- badged grille added.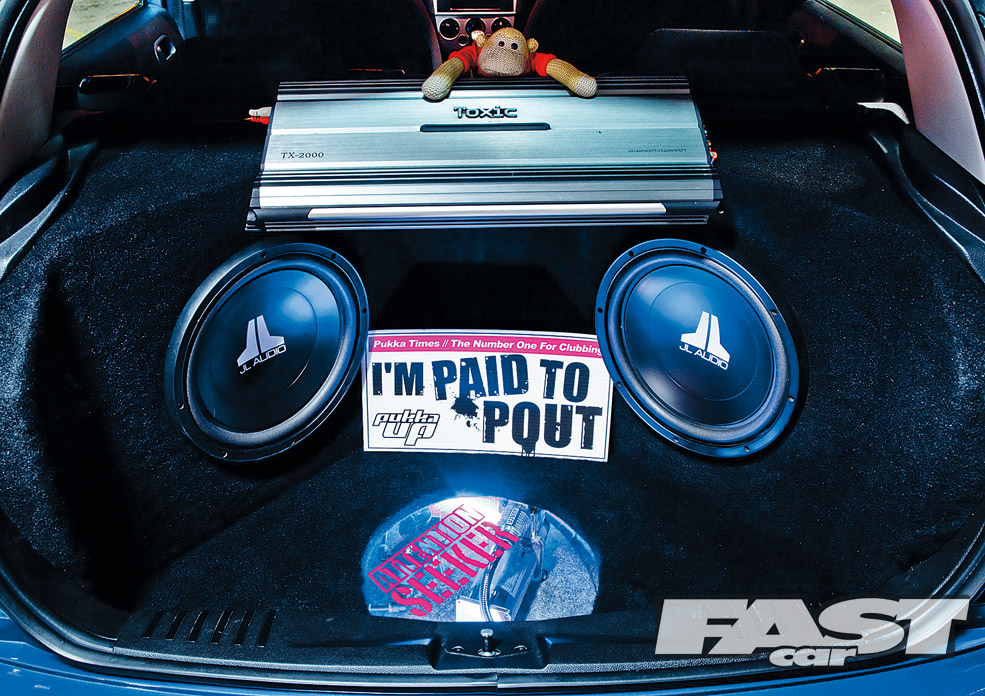 When it came to rims both lads have smashed it hard. Mass bagged himself a set of 19×9-inch Bentley GT Continental wheels for the SEAT and wrapped them in Falken rubber. Darron on the other hand went for a smaller set of staggered fitment 16×7.5 and 16×9-inch Schmidt TH lines. Wrapping them in Toyo's finest rubber and adding a set of gold bolts has really finished them off.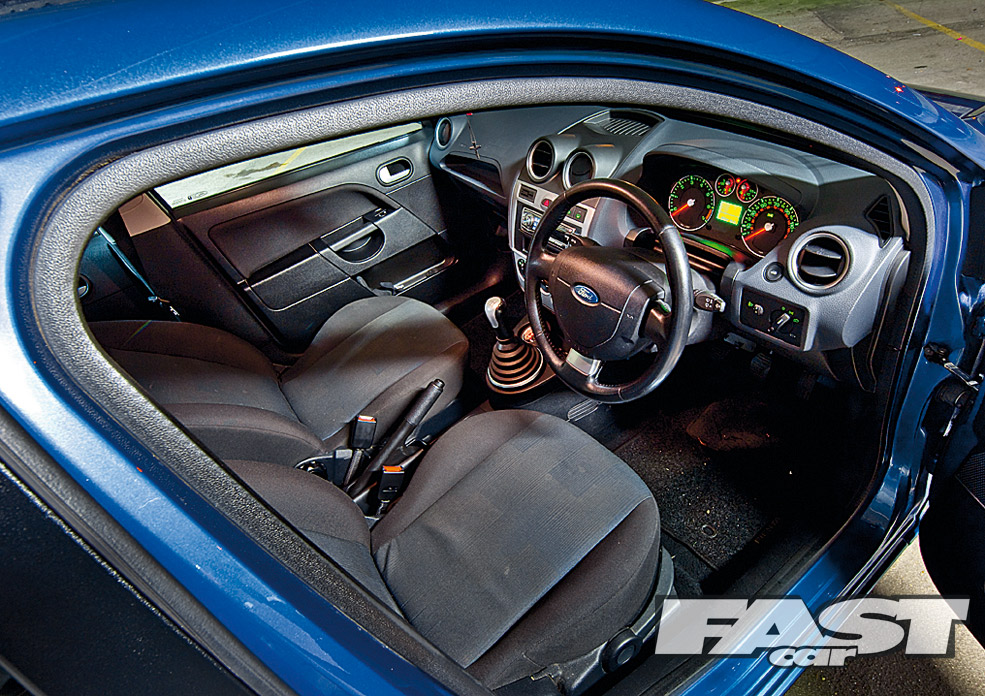 When it came to lows both these fellas know that switches equals bitches! Lucky for them the guys down at Havair know all about both bitches and switches and a quick call later both motors were booked in and fitted with full air-ride systems.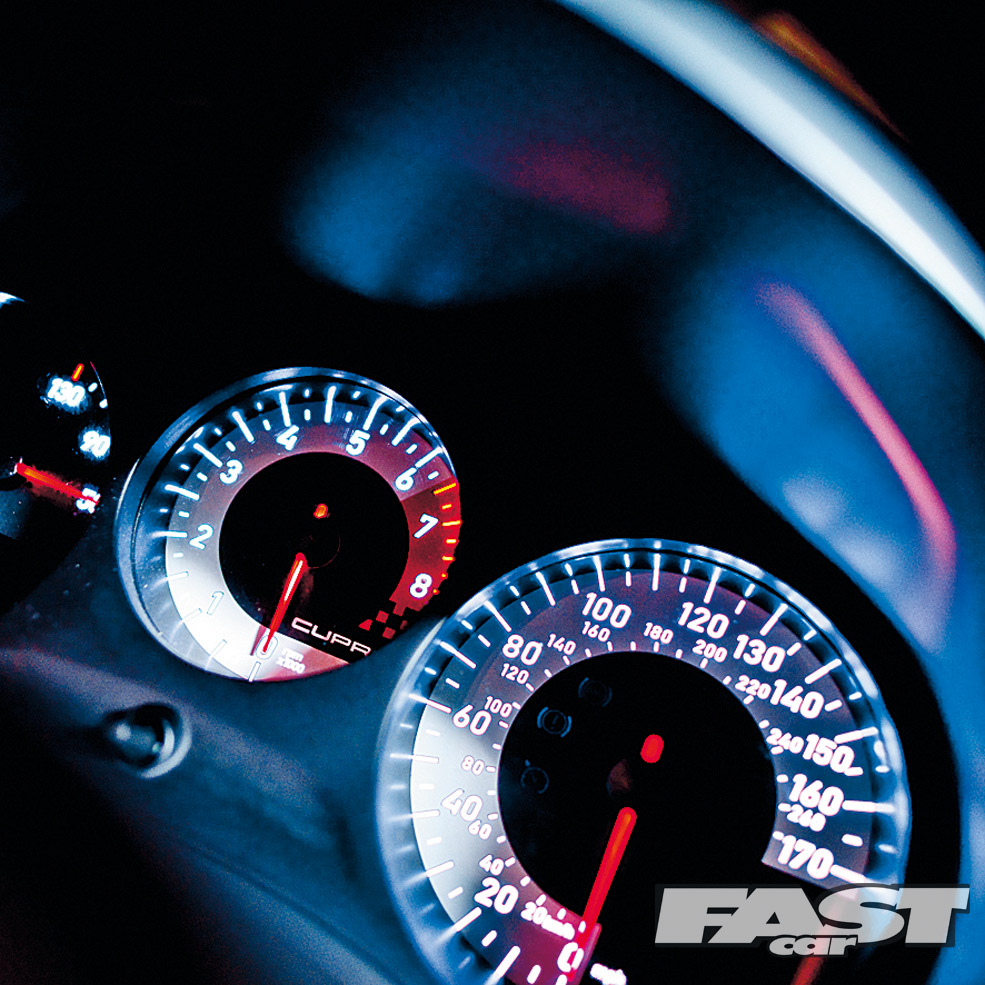 Both cars are grabbing the limelight at the moment and it's not hard to see why. Chances are if you see one of these slammed rides rolling around, then the other's not too far behind!
TECH SPEC
SEAT LEON CUPRA K1
CHASSIS
Custom Havair air-ride Option 2 kit with Option 3 valves; Firestone bags; Gaz shocks (quick kit); 5 gallon multi-port tank sprayed gloss black with red flake; hardline; 2x Viair compressors and remote; 19x9inch Bentley GT Continental wheels; Falken 215/35×19 (front) & 225/35×19 (rear).
AUDIO

Alpine W-505R double-din head unit; Alpine blue tooth kit; Hertz high energy front door components; Audison SRx1D monoblock amplifier, SRx4 amplifier 2×12-inch Soundstream subwoofers; Phoenix gold line driver.
TUNING

Helix paddle clutch; single mass flywheel with single mass flywheel with ceramic plate; APR high pressure fuel pump; Forge twintake Induction kit; NGK iridium spark plugs; Forge recalculating valve with adaptor, Forge front mount intercooler; Blueflame 3-inch downpipe, de-cat; Milltek 3-inch non-resonated cat-back exhaust, Whiteline anti-lift kit; Revo Stage 2+ mapped.
INTERIOR
TRS 3-point harnesses; digital boost gauge; custom gauge pod.
TECH SPEC
Mk.6 FORD FIESTA
STYLING
Smoothed out front and rear plate recess, fog lights, badge, rear reflectors; badgeless front grille; detangoed headlights; 12k HIDS.
CHASSIS
Havair air-ride system with option 2 package front and rear on remote and switches; 3 gallon air tank; 16-inch Schmidt TH Line wheels 7.5-inch (front) 9-inch (rears) with gold bolts & centre caps; 225/40×16 Toyo T1R tyres.
AUDIO
JL W3 12-inch sub; Toxic amp; custom air ride boot build and ICE install.
TUNING
K&N panel filter; Powerflow cat-back system hidden.