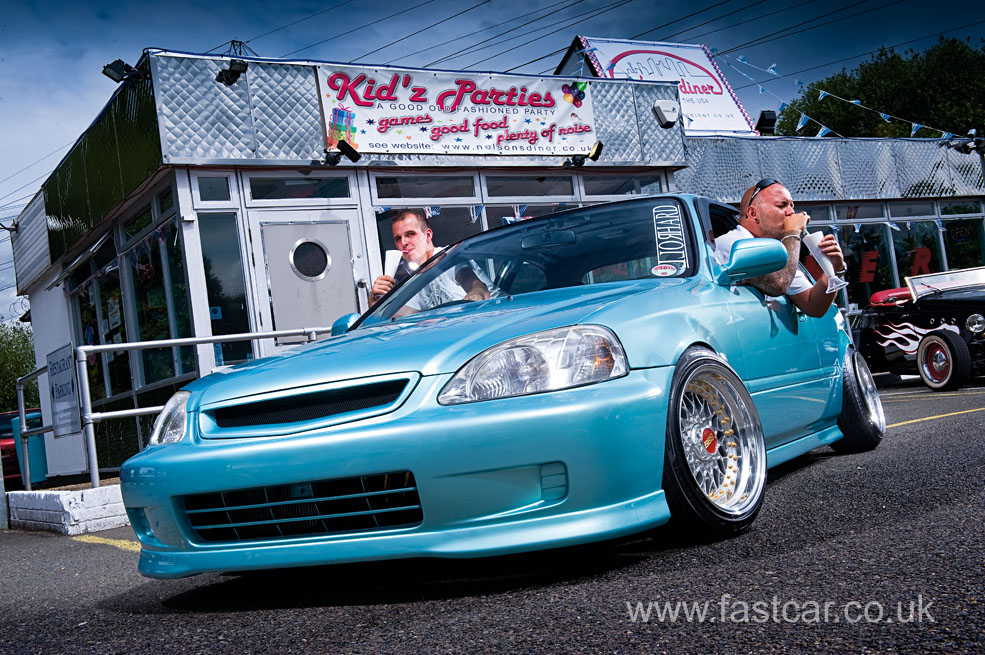 Ashley Busby's modified Honda Civic EK
You'd be forgiven for thinking that Ashley Busby's yank-inspired Civic has just rolled straight out of sunny California. But this motor is fresh from the good old U of K!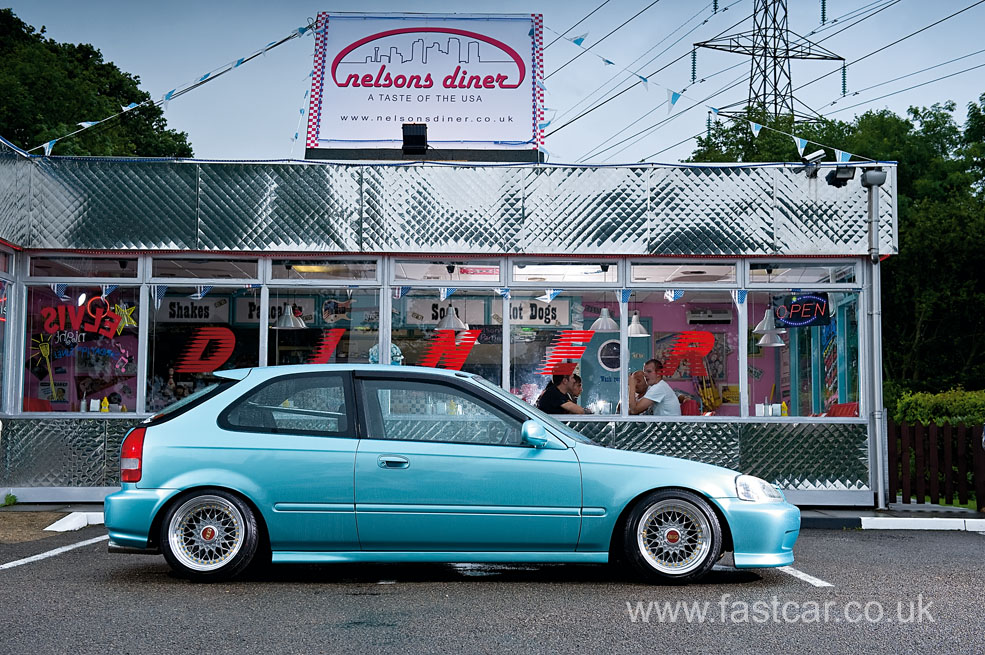 When Ash rolled up to the red carpet at Modified Nationals he grabbed the scene by the short 'n' curlies and didn't let go. In only seven months he's taken a standard Civic VTI and created one of the most iconic cars, not only in the UK but globally!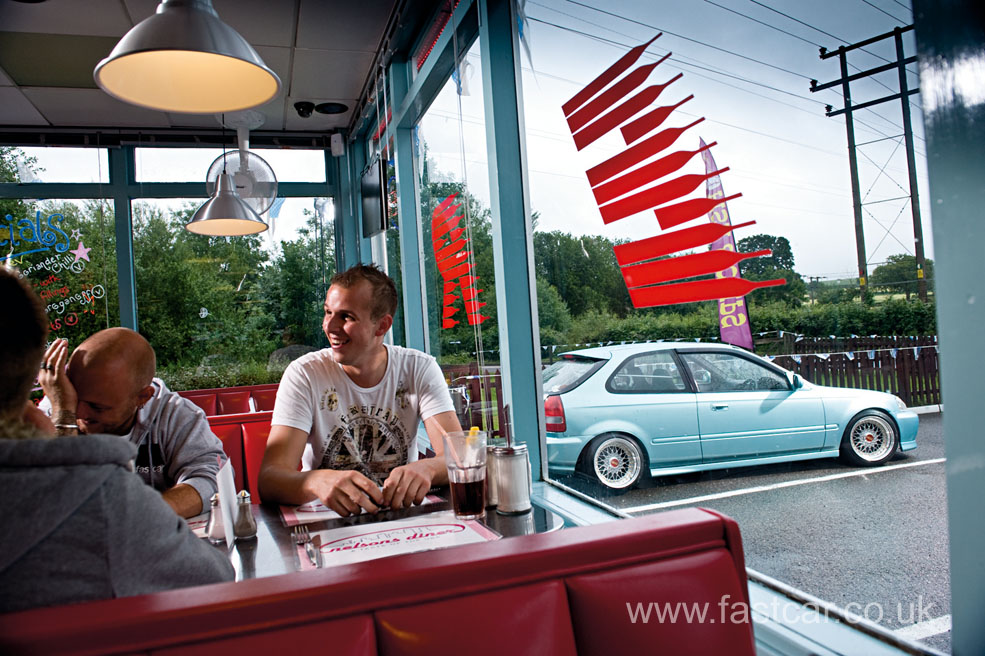 Ash had been planning this build for months and as soon as he got his chance to pick up an unmolested Civic he jumped at it.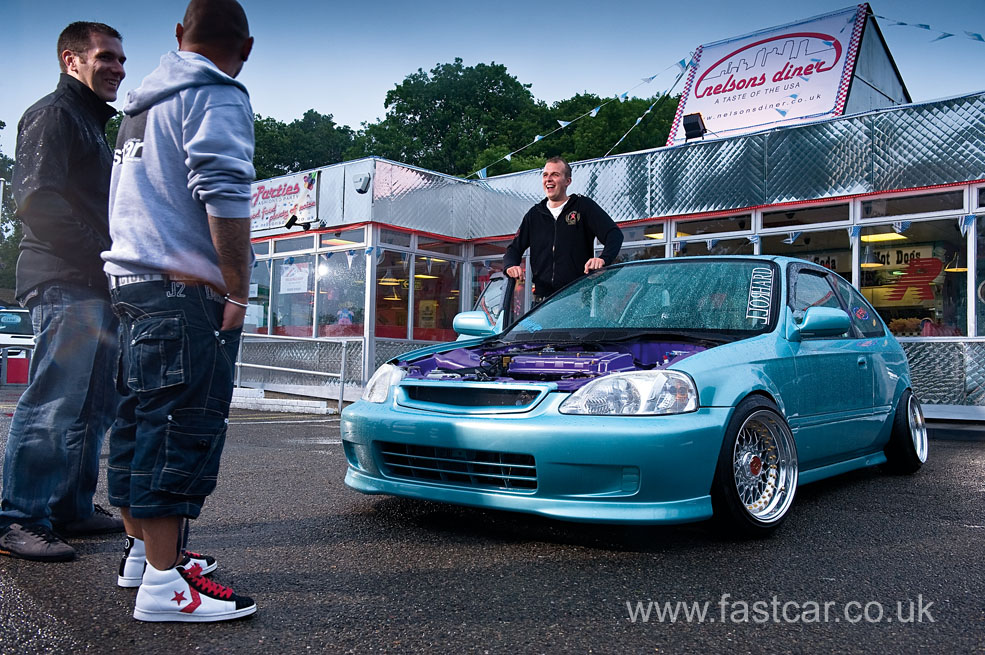 Within an hour of collecting the car it was on his mate's drive being stripped down. His priority was to get the car sat right.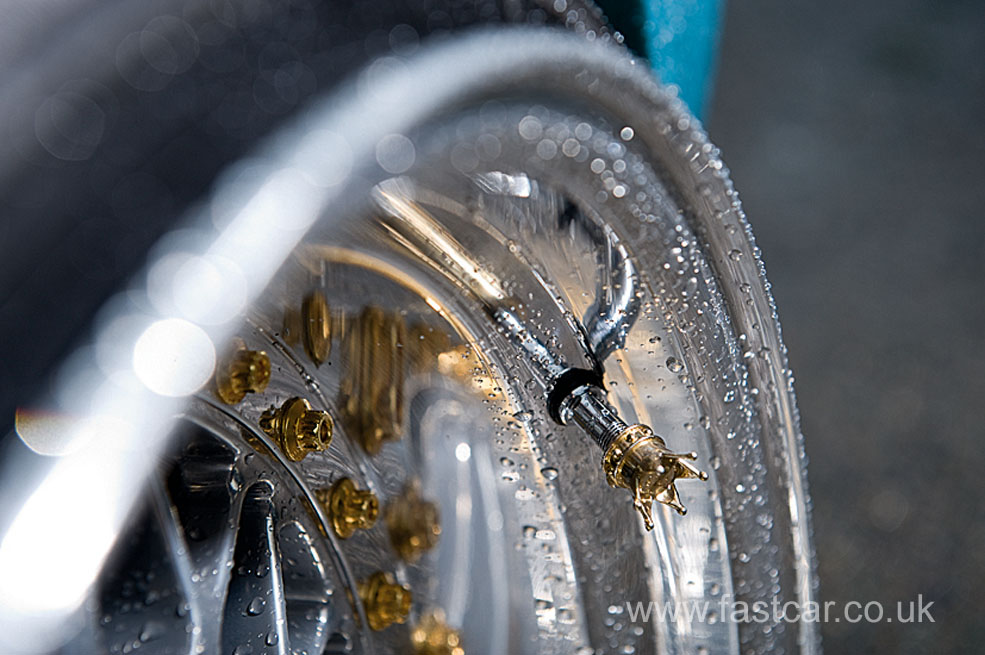 The 15-inch BBS RS rims are a big favourite among the VAG crowd, but fitting them to the Civic was no easy feat! The 5×114 fitment wheels wouldn't fit the standard Civic hubs, and as no-one made adaptors for them at the time Ash went about changing the hubs to match the wheels!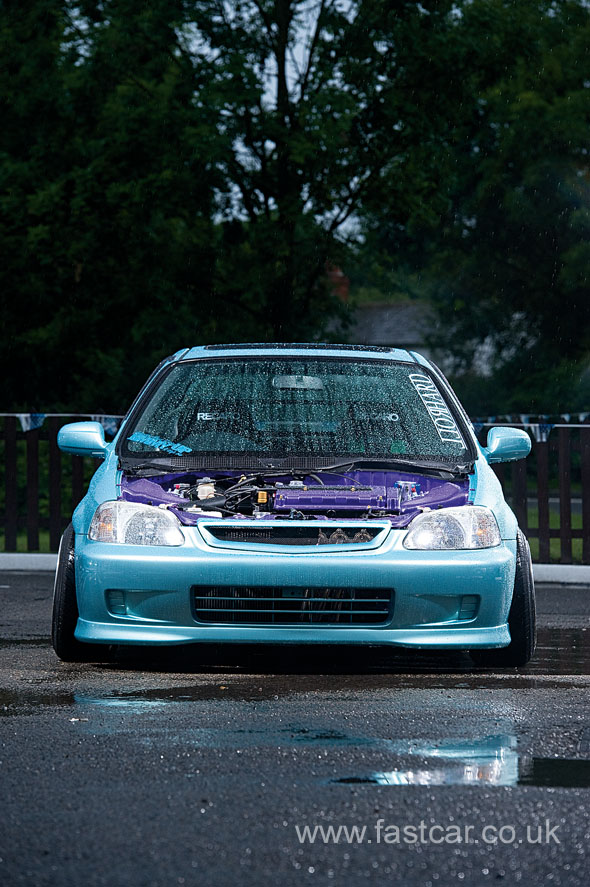 Swapping them for a set of Integra Type R hubs solved the problem and meant that Ash could finally bolt them up to the car. But the standard 6.5-inch-wide wheels weren't enough for our boy.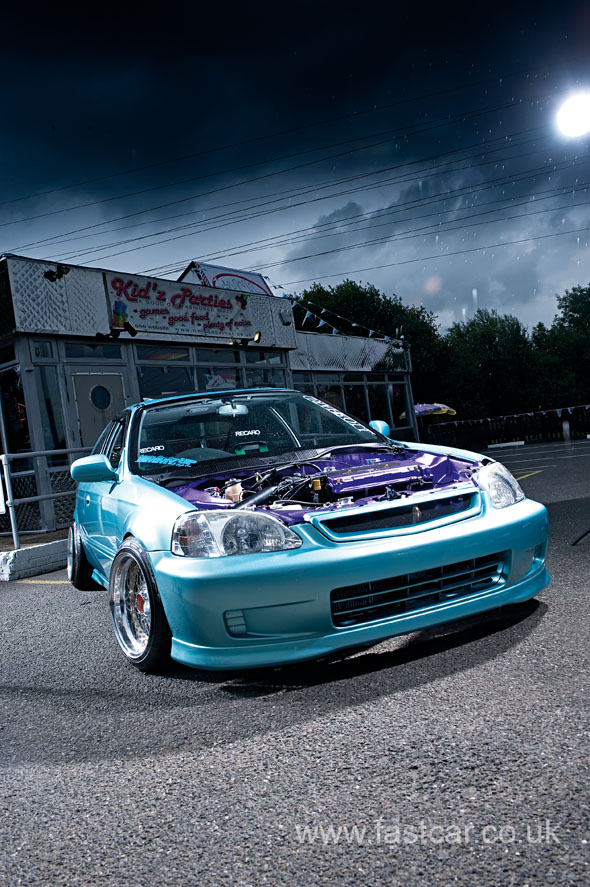 After splitting the wheels down he built them up to his own spec. A fresh set of dishes were ordered from Germany to widen them further and the wheels have been polished to a mirror finish.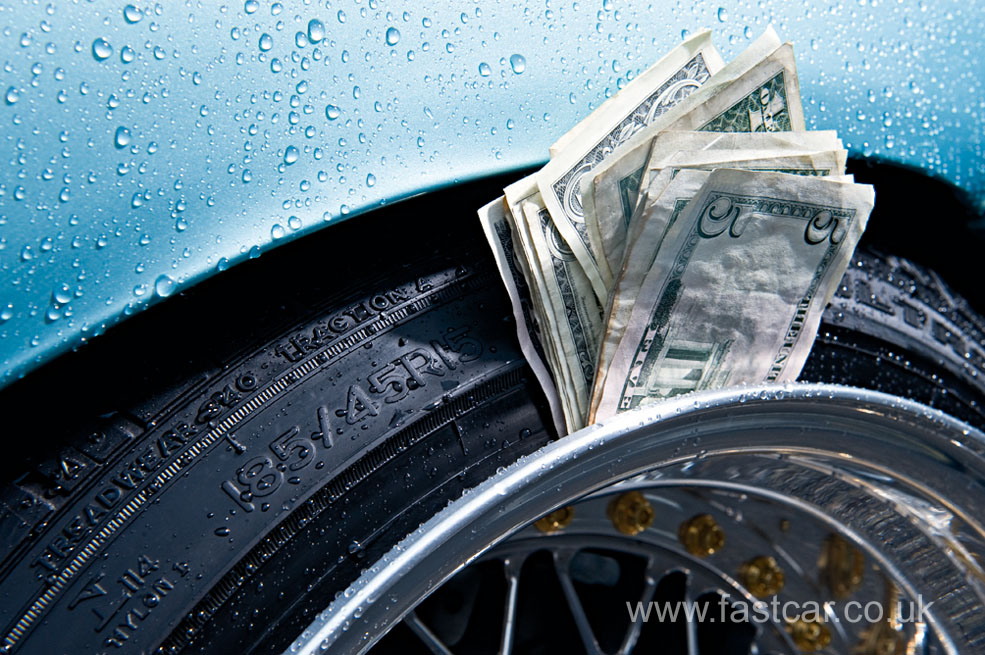 The rims now measure a respectable 9 inches up front and 9.5 inches on the back. The fronts have been dressed in 195/45×15 Nankang tyres but rubber for the rears was a little more difficult to come by, and judging by the mental stretch that Ash is running it's no wonder! The 185/45×15 tyres that have been teased onto the rear wheels were another Deutschland purchase.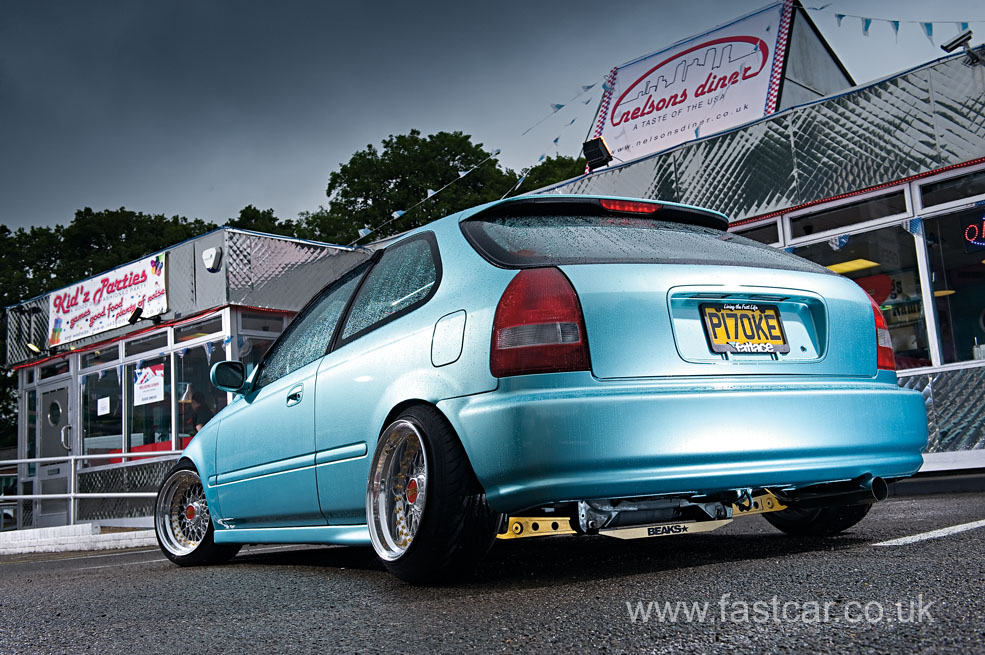 Tooled up with a set of Meister R super-low coilovers and D2 camber arms, Ash spent hours carefully dialling in the camber and gradually dropping the car. Finally he nailed it for what can only be described as stance perfection.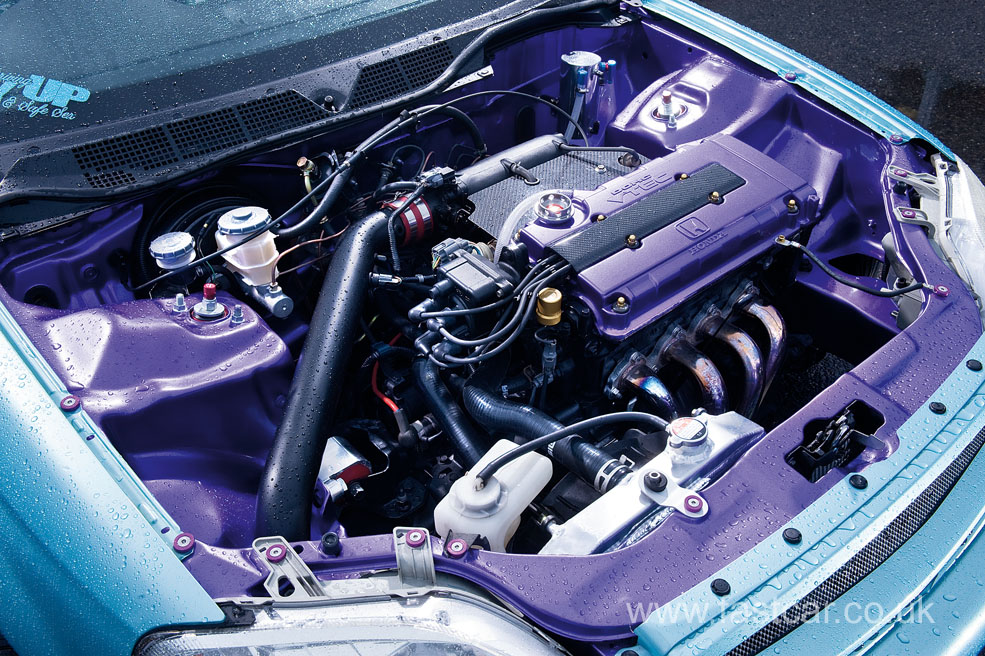 Ash has been involved with the scene for a while now so he's not short of Honda buddies. When his mate Nick rocked up with a smooth engine bay in his Coupe, Ash wanted one of his own. With Nick's help the engine was removed and the wires and ugly bits tucked away.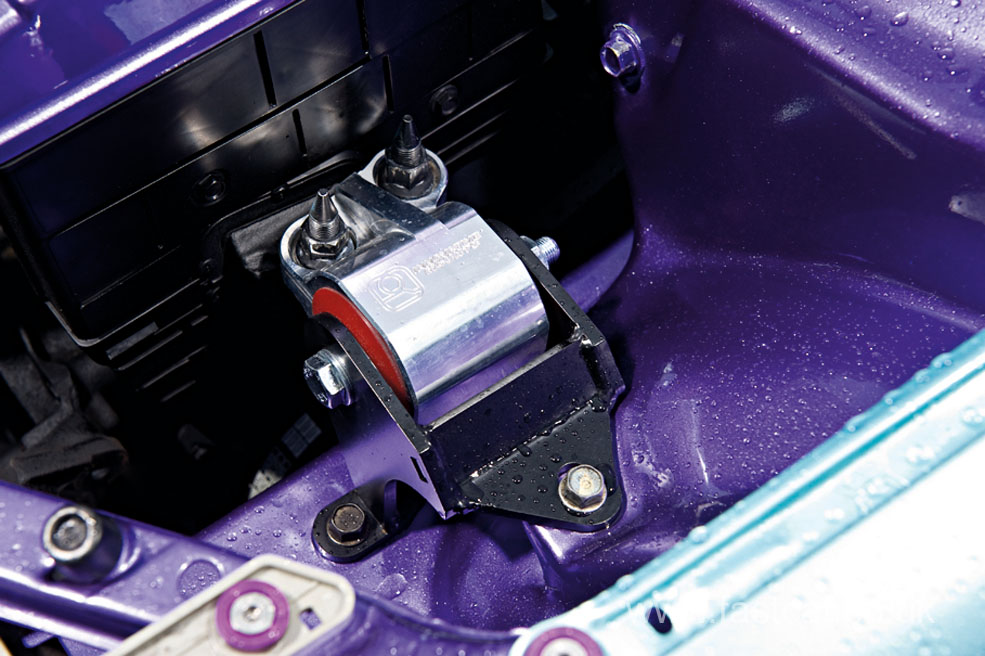 After smoothing out everything in sight, the bay was sprayed Cadbury's purple and the block painted matt black. Before re-fitting the engine a few goodies were added including a Japspeed 4-2-1 manifold and Integra Type R fuel rail.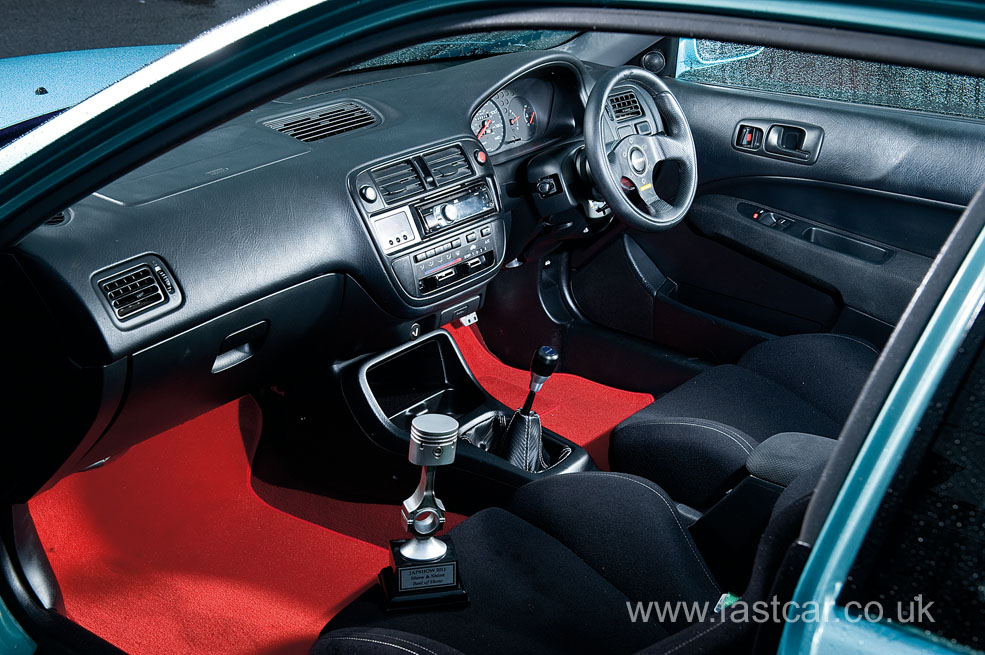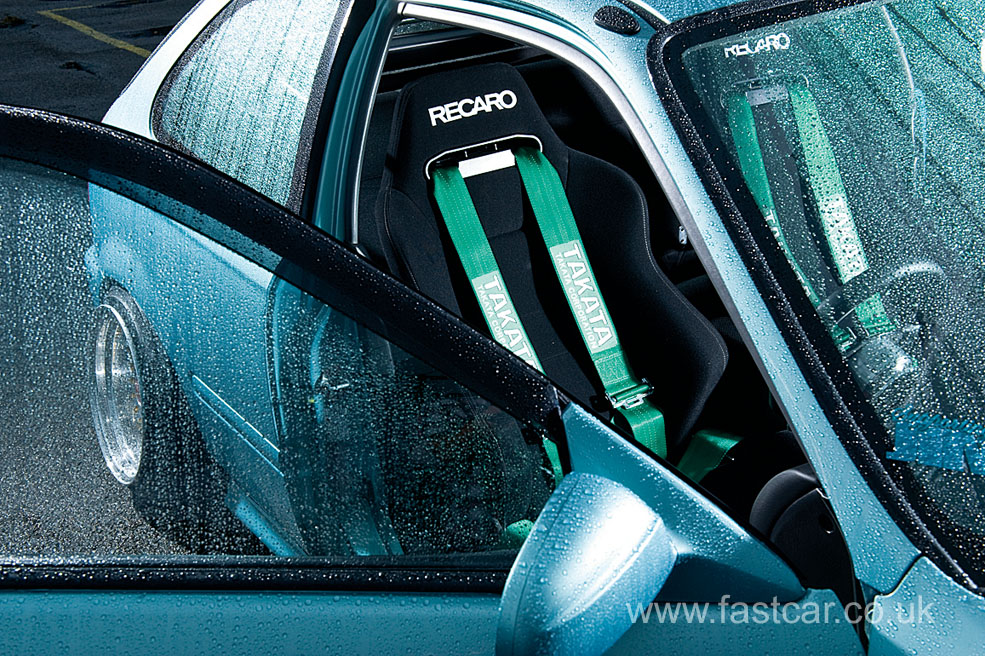 TECH SPEC Honda EK CIVIC
STYLING
Facelift bumpers; smooth wings; JDM EK9 Type R boot recess; de-badged and de-wipered boot; rolled arches; aerial removed and hole smoothed.
TUNING
Smooth bay painted Cadbury's purple; engine block painted matte black; part wire tuck; carbon plug cover; aluminium radiator; HKS oil cap; EK9 Type R inlet, fuel rail; Honda R carbon fuel rail cover; innovative billet mounts; battery moved to boot; fuse box relocated; ABS removed; Japspeed manifold 4-2-1; custom de-cat pipe; Buddy Club Spec II exhaust.
CHASSIS
BBS RS 9.5×15-inch rears, 9×15-inch fronts, polished centres,18-carat gold genuine BBS studs, red and gold centre caps; D2 racing front and camber arms; Mister R super-low coilovers; JDM Integra Type R five-stud conversion (5×114.3); grooved 'n' drilled disc; all-new arm bushes; Gold Breaks brace, blox LCAs.
INTERIOR
VTi black dash; Recaro SP2 recliners; Buddy Club super low rails, Buddy Club gear knob; EK9 Civic Type R rear bench, red carpet; B to C pillar brace; NRG super thin snap off steering wheel boss; MOMO Team 280mm wheel; Takata harnesses; carbon gaitor.
AUDIO
JVC CD player; VIBE sub.