Professional detailer Karl Kempley went off the wall by modifying his 2001 Mini Cooper Rat Style. Rusty paint, trinkets and a modern body… It shouldn't work but it does. We check it out!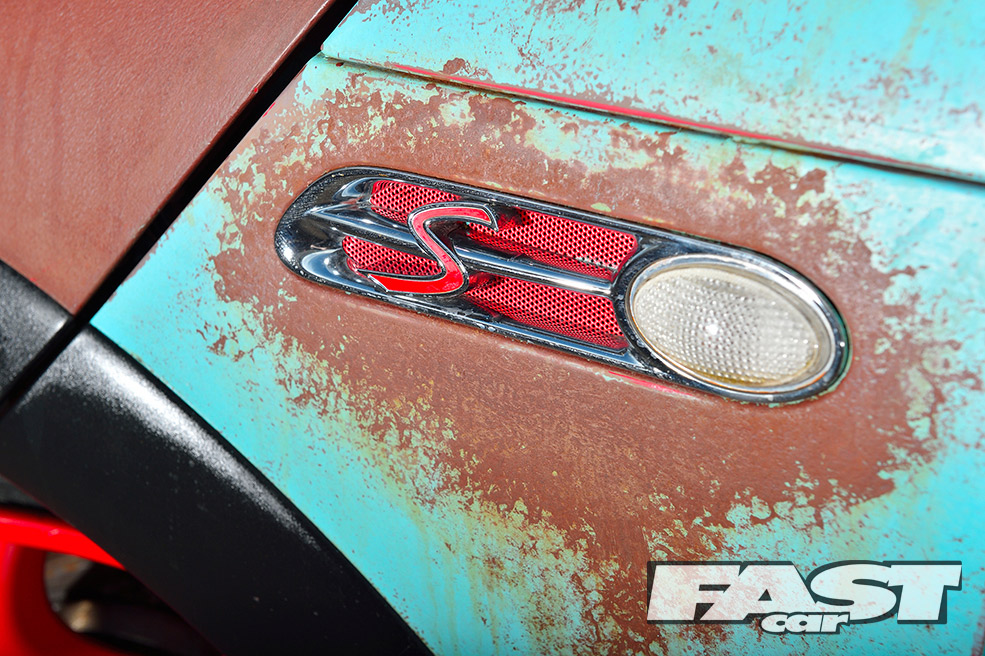 Classic car trolls may slam the new MINI's styling as forced, and somewhat faux retro, but Karl Kempley could see the potential. He'd been tinkering with VWs for years, including a new Beetle, but eventually hit a creative brick wall and was after something fresh.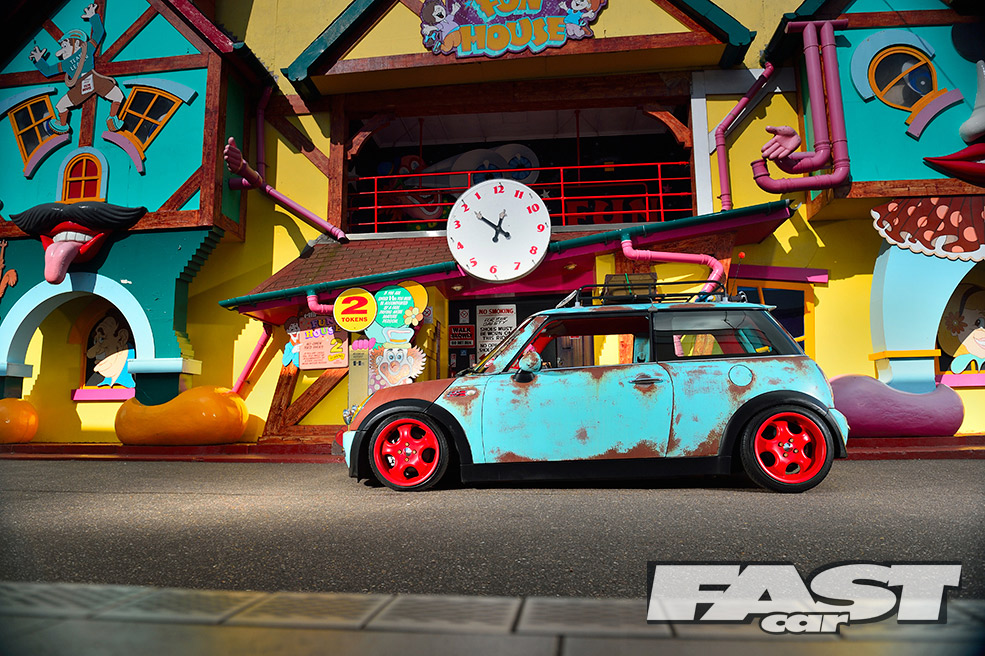 "On the VW scene it didn't matter what I did, as someone had probably done it all before," says Karl. "It was getting a bit much. I could never compete against all the chequebook builds. Where others may have been spending 30-odd grand on a car, I wanted to get to the same levels on just a few thousand." Enter the sun-bleached paint, roof-top trinkets and rusty panels of the rat look – a style very few people had tried on a MINI before.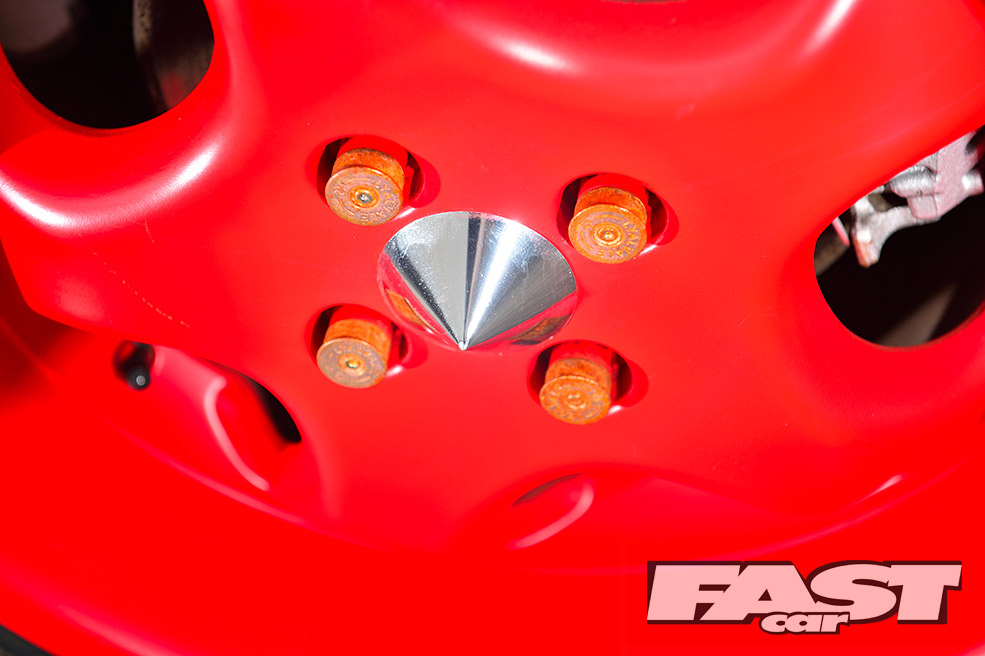 However it took Karl over a year to pluck up the courage and go all-out rat on his new ride, a shiny red Cooper from the first year of production. Just adding a few splodges of rust wouldn't work, as a half-arsed rat can look more student fleapit than US theme park. "The KW coilovers went on first and I edged towards a Euro look, with a chequered wrap on the boot and A-panels," says Karl. "But with a shiny car there's only so much detailing you can do, plus I do that all day at work. I decided to think up the more crazy ideas."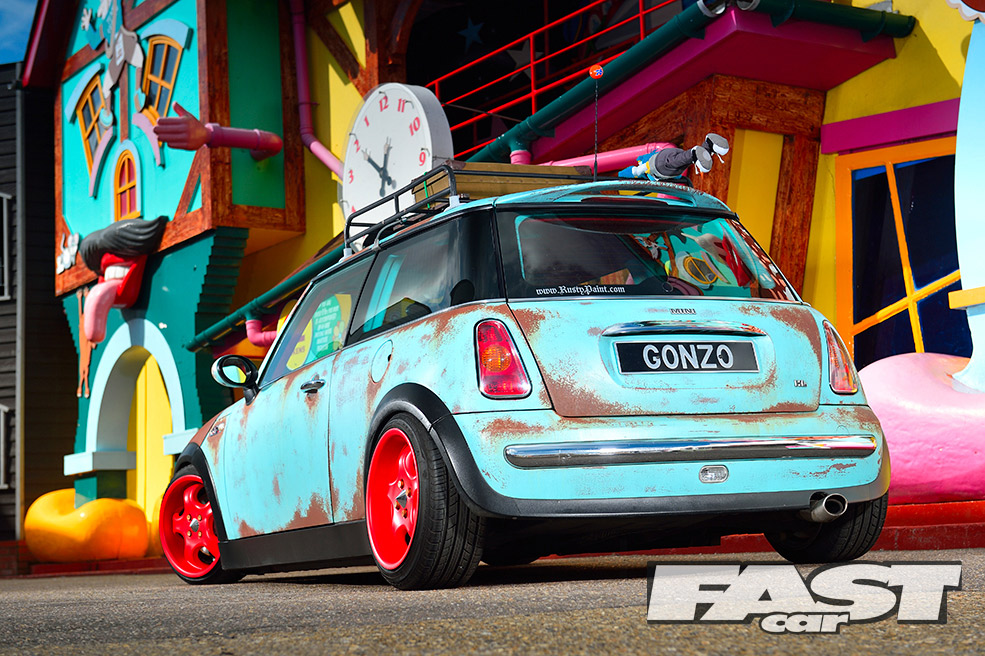 First came the unusual alloys, a set of classic 16-inch RH Cup wheels, staggered with some serious poke on the rear. To accommodate the wider rear wheels without tearing off the standard arch trims, adjustable rear lower arms extend outwards for some much needed negative camber. Then with the low-profile stretched tyres, 165s front and 195s rear, Karl had to slam the suspension to perfect the look.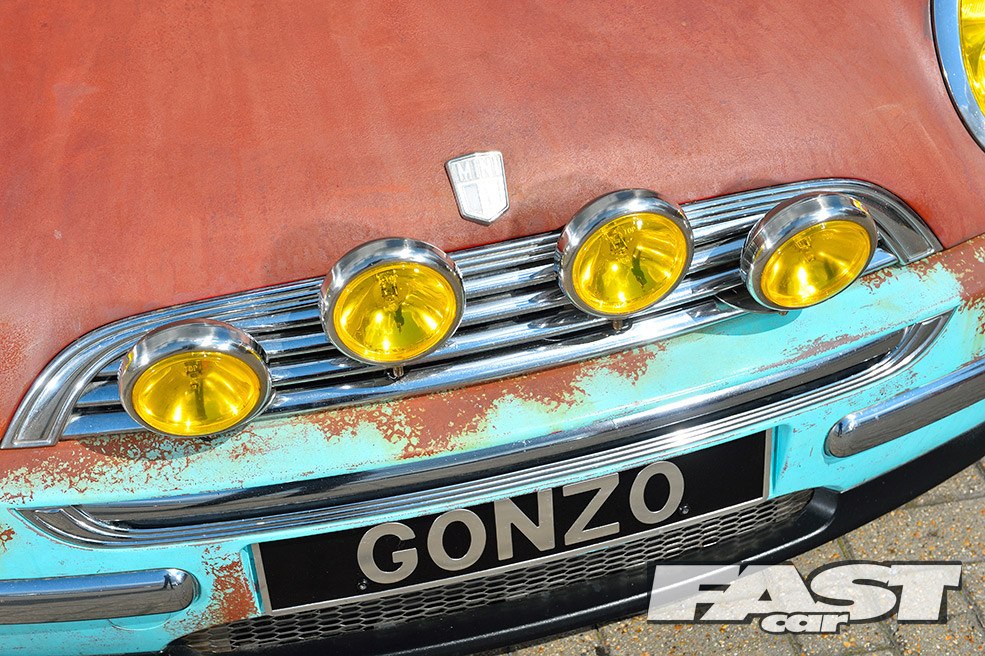 After that arrived a classic 1960s roof rack and the cheesy Union Jack roof and mirror graphics were swapped in favour of matching chequer vinyls. "I sprayed the wheels in plastic-look paint, which still fools a few people," adds Karl. "To make them look even more different, there are custom centre caps and the wheel nuts have some empty cartridge case covers that I've left to go rusty."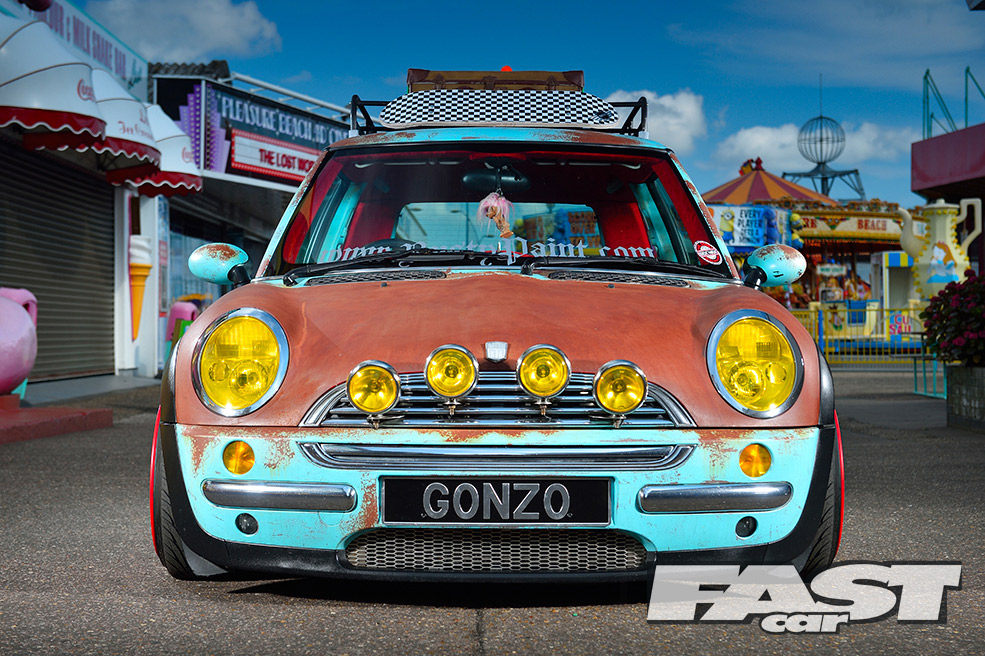 Unfortunately, running the car so low soon led to a nasty coming together between the radiator, sump, clutch housing and a country road. The heavy damage could have easily put a downer on the whole project. But for Karl, it presented a good opportunity to finally get stuck into the theming, as much of the front end needed to come off for the repairs. "I decided to paint the whole car brown to begin with, before layering on some teal colour over the top," he explains.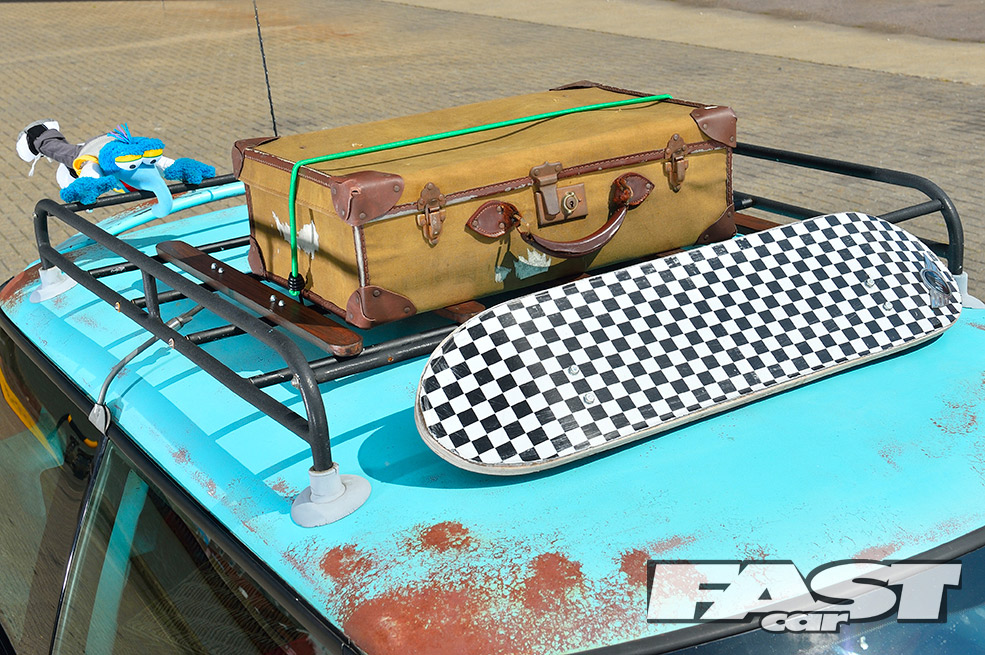 The brown base coat was then faded back through the blue with some wet sanding and patience, to give that pantina look to the body. Karl gradually worked his way across the panels, before applying additional rusty paint detailing around the brown stains, going all-out on the clamshell bonnet. The rusty paint is an American thing, a top coat containing minute particles (not just iron filings) that naturally oxidise to create a rusty finish. So the panels aren't rotten as such, it's more of a lacquer gone wrong!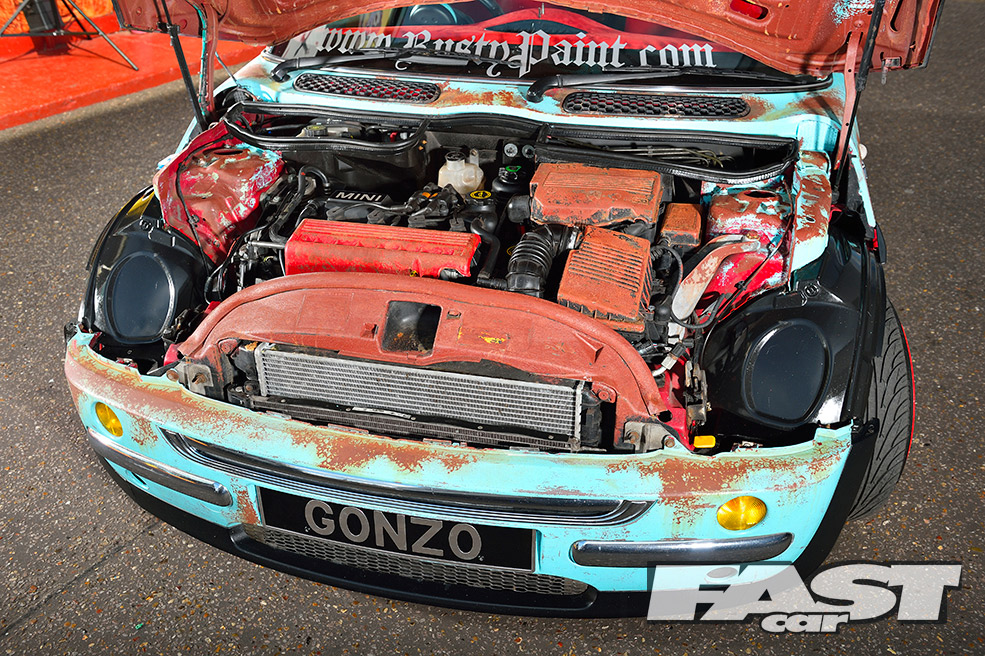 The main advantage between this and manually sanding off the paint to bare metal is that the panels are still protected underneath, so you're not removing strength. The special paint even works on plastic trim, confusing the crowds with rusty modern bumpers.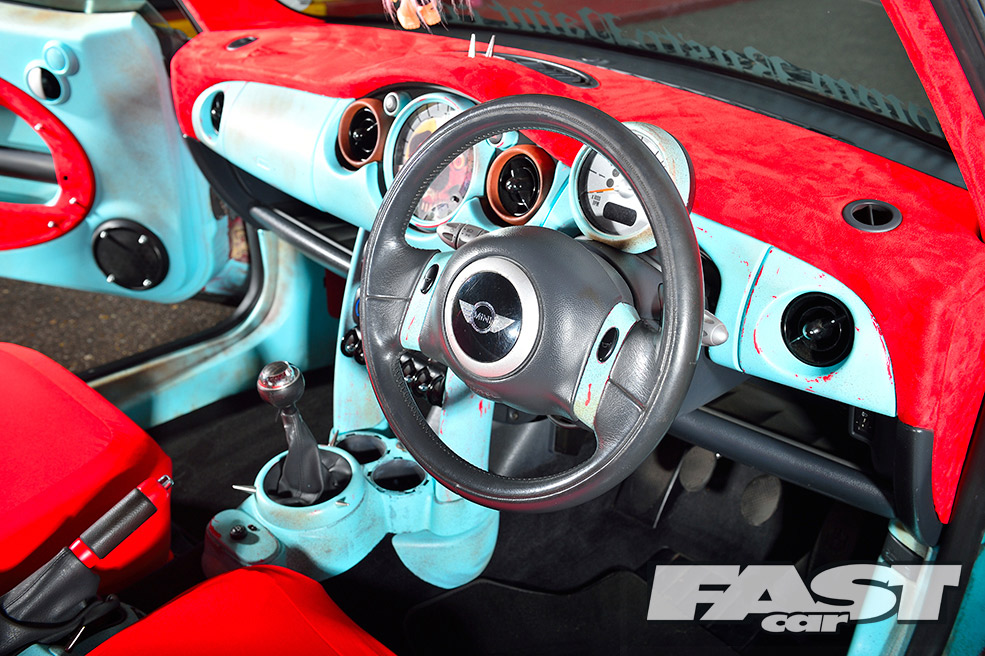 While the ratty exterior settled in nicely, a cuddly Gonzo, that phallic-nosed muppet, was hung off the '60s roof rack. Attention then turned to the standard interior, which was far too straight-laced for this project. "My father-in-law sadly passed away, leaving three classic Minis rotting away in his front garden," says Karl. "So I salvaged a pair of front seats from one, some badges from another and gave the rest to a local Mini club."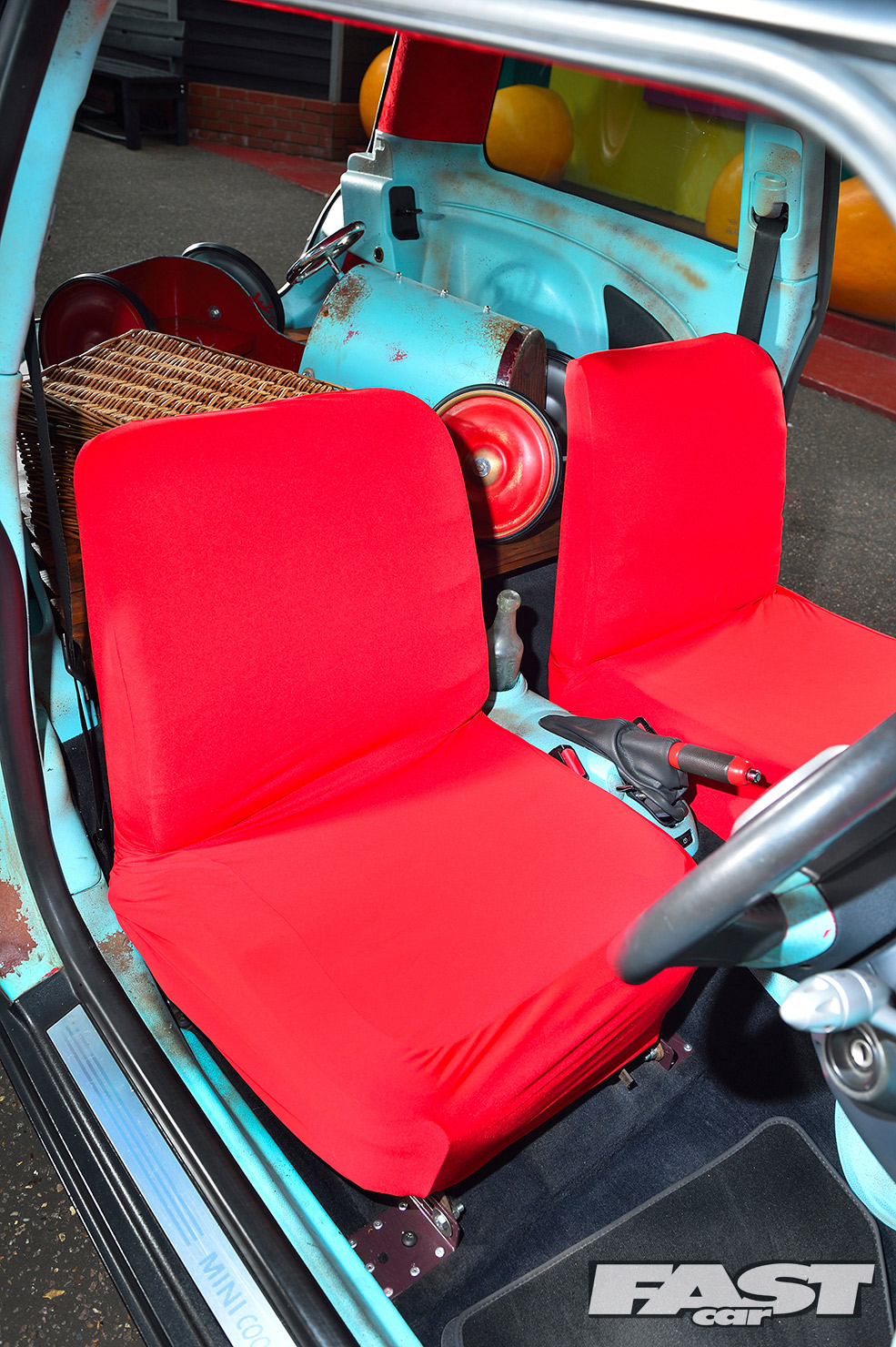 The low-back recliners transform the once-plush interior to a spartan cabin, the rear boarded-up like a classic old van and teal paint throughout. It's surprising how many years you can add to a modern interior with a lick of body-coloured paint and some break-neck seats.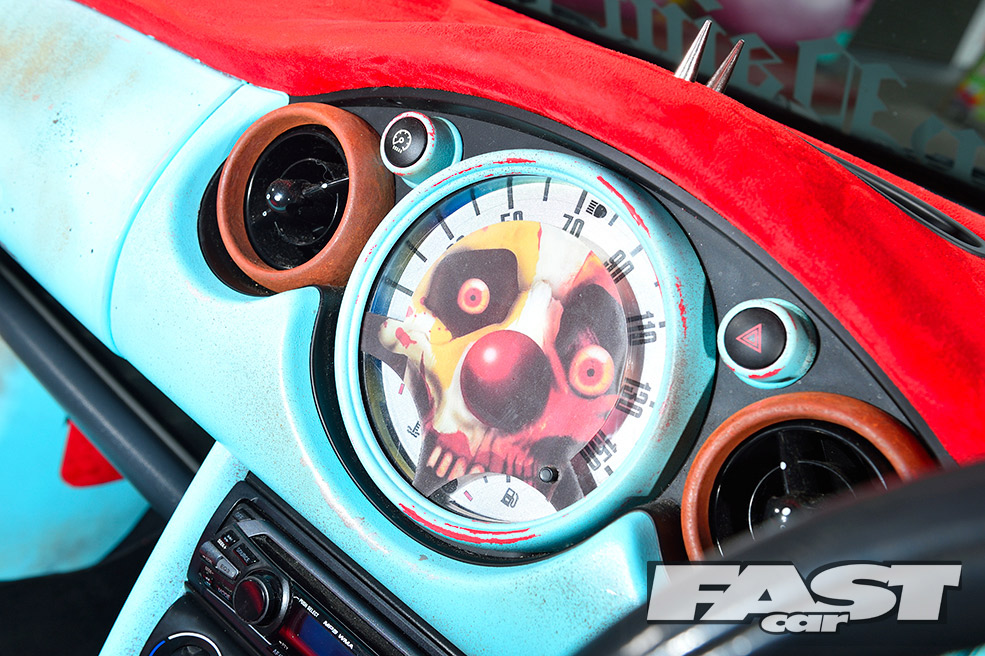 A car like this is obviously more about the style than performance, so the 1.6–litre Cooper engine remains stock, albeit with a K&N air filter, a straight-through exhaust and obligatory rusty paint on the plastics. The gearing is quite low in an early Cooper, however, so 115bhp does the job. It also gives old Gonzo a better chance of hanging on up there!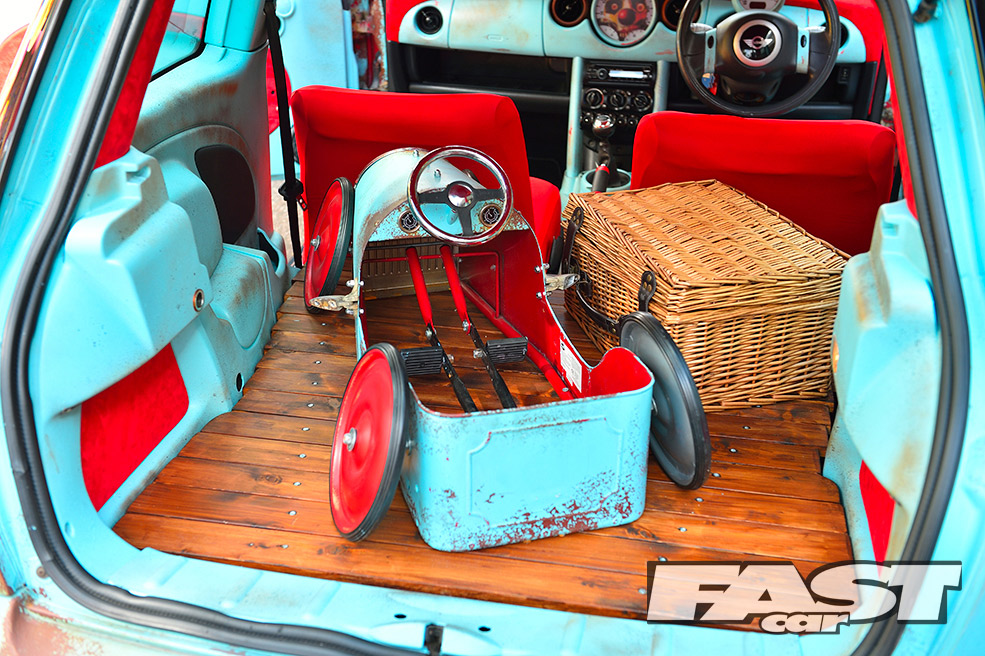 Since we met up with Karl and these pictures were taken, he has gone one step further with his van conversion and vinyl'd the rear windows up. The ratty MINI proved a real success at the shows in 2015, but it's now gone to a new owner, so we're looking forward to Karl's next move. Expect something equally as mad as this…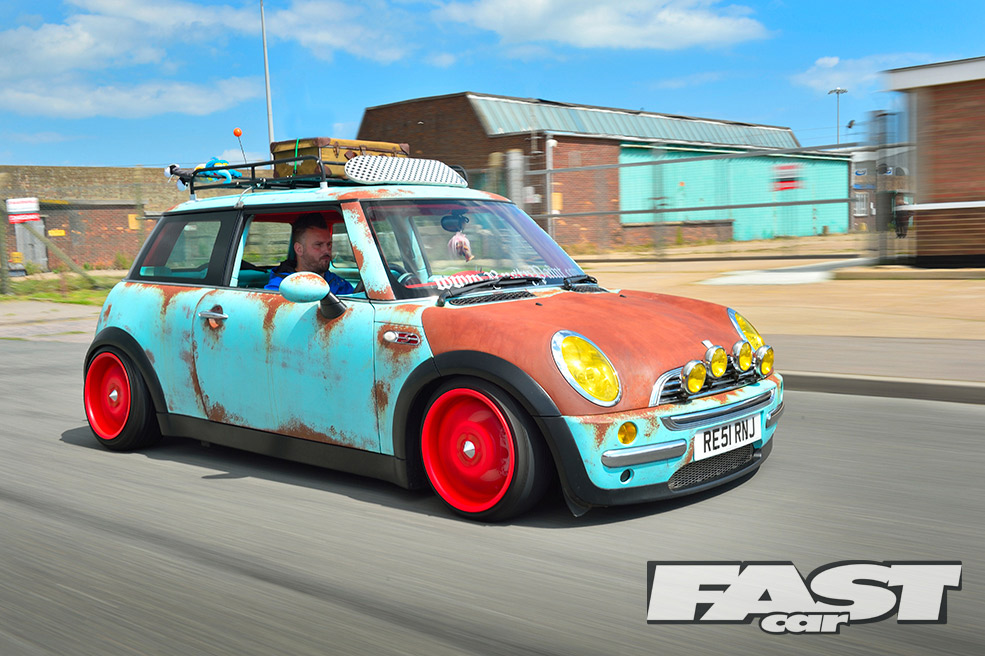 OWNER: KARL KEMPLEY
TECH SPEC: R50 MINI COOPER

STYLING:
Custom brown/teal paint used to create a patina effect; specialist rust paint; fully rusted bonnet; quad spotlights; yellow lamp tints; vintage roof rack with oak slats; bespoke skateboard wind deflector; Cooper S rear spoiler; British Leyland Mini badges.
CHASSIS:
KW Variant 1 coilovers; adjustable rear control arms; standard discs all round; RH Cup alloys with 7.5x16in fronts and 9x16in rears; stretched 195/45×16 Nankang Ultra Sport tyres; 25mm hubcentric spacers; custom centre caps and shotgun shell bolt covers.
INTERIOR:
Rear seats removed; bespoke wooden suspended floor; classic Mini front seats; dash/pillars/ roof lining/door cards recovered in red suede; all plastics painted; custom pedal car in boot; Kenwood headunit.
TUNING:
Standard 1598cc 115bhp Cooper engine; K&N air filter; custom home-made stainless steel straight-through exhaust; standard five-speed manual gearbox.
THANKS:
Tel at Rustypaint; my father-in-law Mark; Great Yarmouth Pleasure Beach; and my understanding wife. Thanks guys!
Words Stephen Colbran Photos Matt Woods