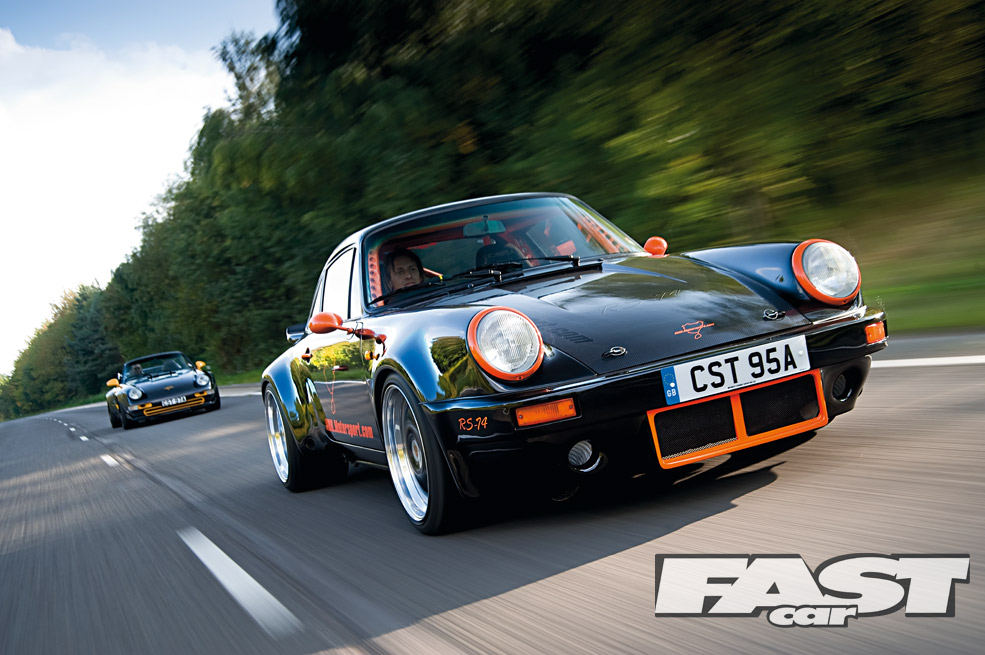 NUR Motorsport's tuned 1988 Porsche Carrera
Climbing through the roll-cage that weaves round this modified Porche's interior I can barely utter the words "where's the seatbelt at?" before Mikey from Nur is planting the loud pedal and chucking the car through its gears. I finally manage to wrap the bright orange Driftworks harnesses around me as he nails it around the local 'race track'.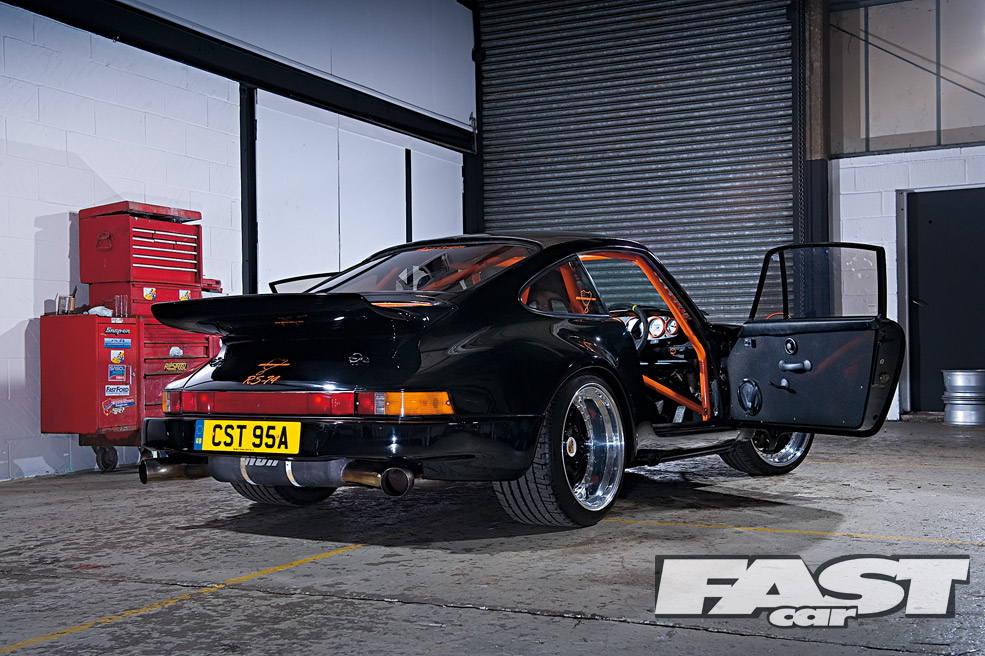 The constant crackle of gravel and dirt being flung into the massive arches, combined with the deep tone of the exhaust, is the only soundtrack this motor needs. Finally we arrive at Nur HQ and with my Porsche cherry well and truly popped I get to catch up with the head honcho behind Nur Motorsport, Noel Newton.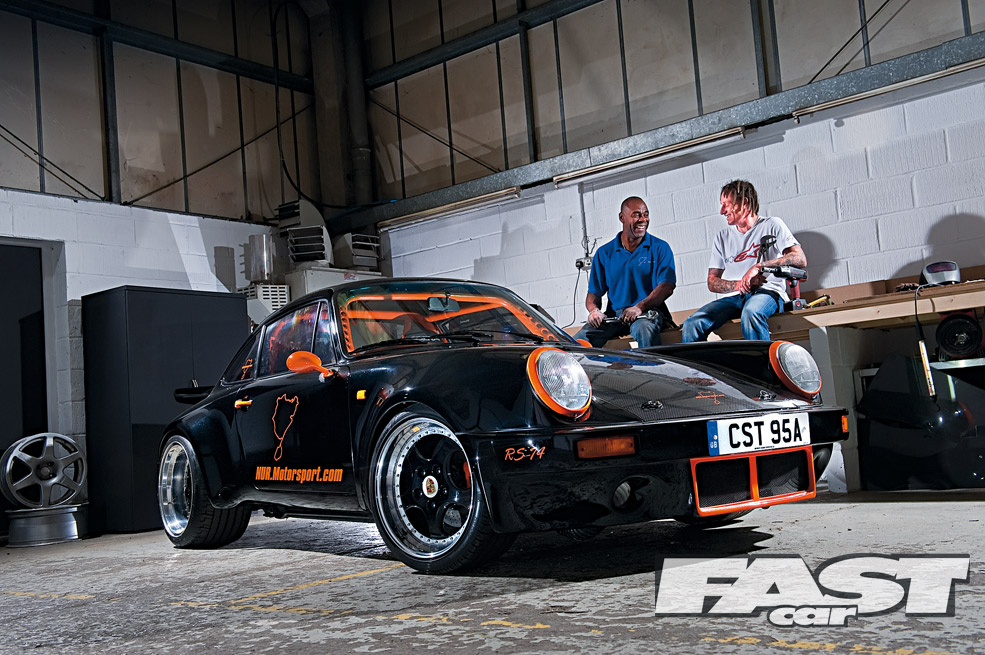 Ever since he was a little nipper Noel has been a huge Porsche fan and would religiously follow the International Race of Champions. IROC was a race series where drivers were pitted against each other in identically specced Porsche Carrera RS cars.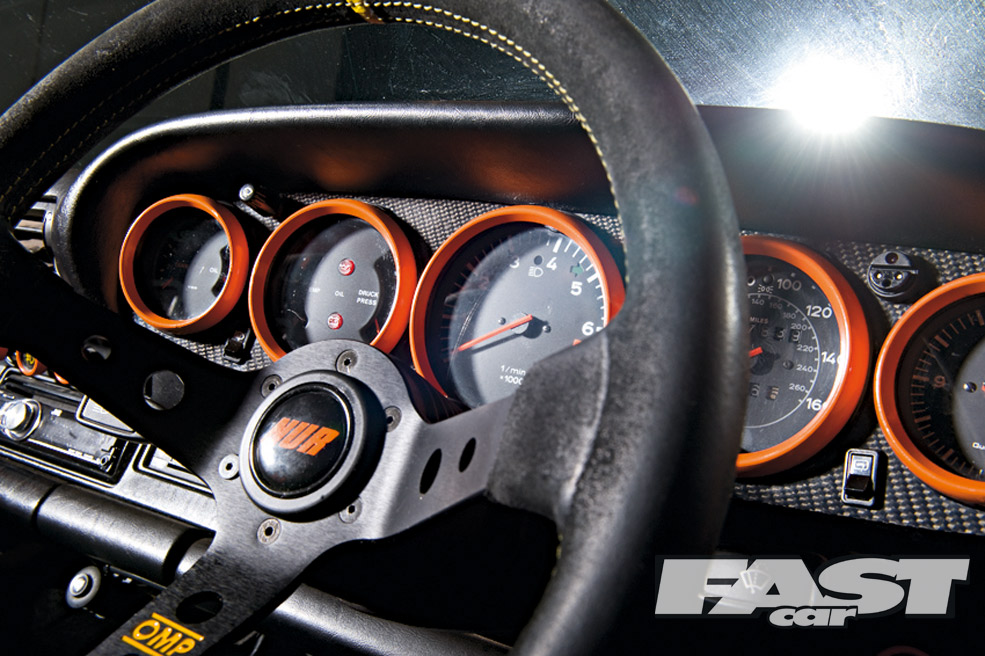 Years later and his passion for Porsche still runs deep and after spotting a sorry looking '88 model Porsche Carrera parked up on someone's drive, Noel knocked on the door to see if the owner would sell up. A price was agreed and only 3,800 quid lighter he had bagged himself a new project.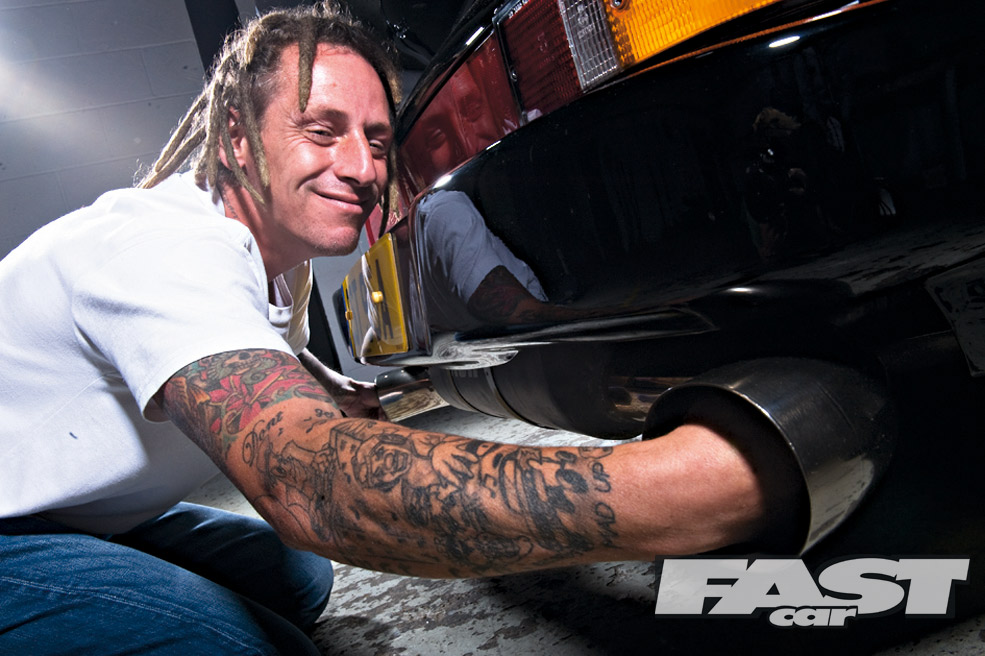 Once it was back to the workshop the car was assessed and all the panels stripped off. Three years of being stood up on the previous owner's drive had taken its toll and the sills, rear quarters and a shed load of other panels were shot to pieces with rot. After investing a lot of time and effort into the car it was solid enough for Noel to start transforming the exterior to replicate the RS models he used to watch race.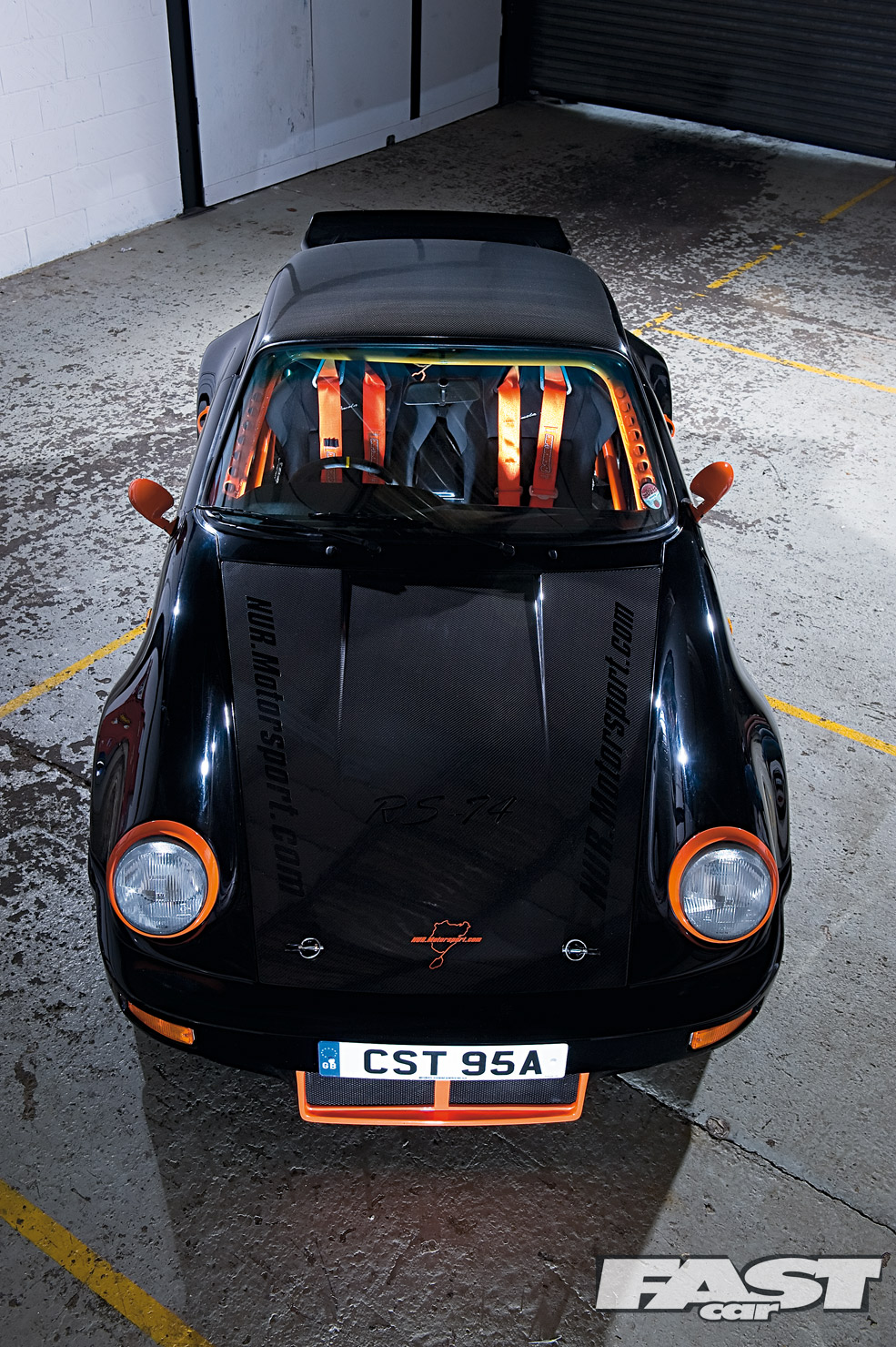 The arches on the RS cars were much rounder than the Carreras, so new ones were fabricated to match them. The guys at Nur specialise in building custom carbon fibre panels, so it was only natural for the Porsche to be treated to some of its own. Just by removing the standard roof and bonding in a new carbon kevlar one the Porsche has lost around 30 kilos. Combine this with carbon kevlar RS front and rear bumper, bonnet and engine lid and car has lost some serious weight!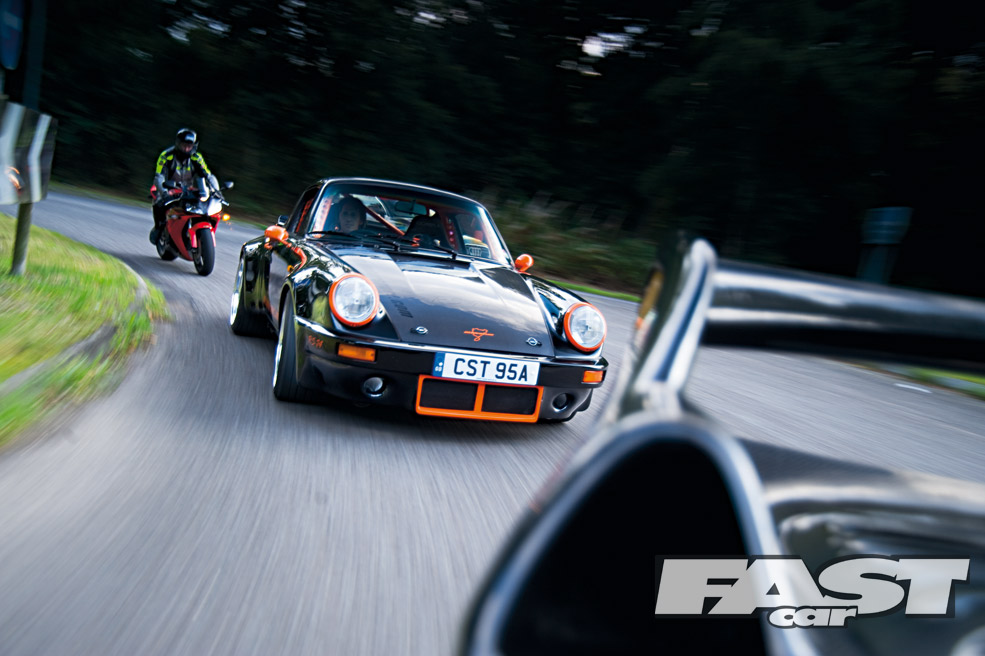 With the car now looking more like an RS, Noel could turn his attention towards the chassis. Even back in 1988 Porsche engineering was well beyond its time, but the current set up wouldn't be up to the task of tearing round the Nürburgring. GaZ adjustable shocks replace the old standard units and 930 Turbo front and rear torsion bars help keep the car in check as it blatts around bends.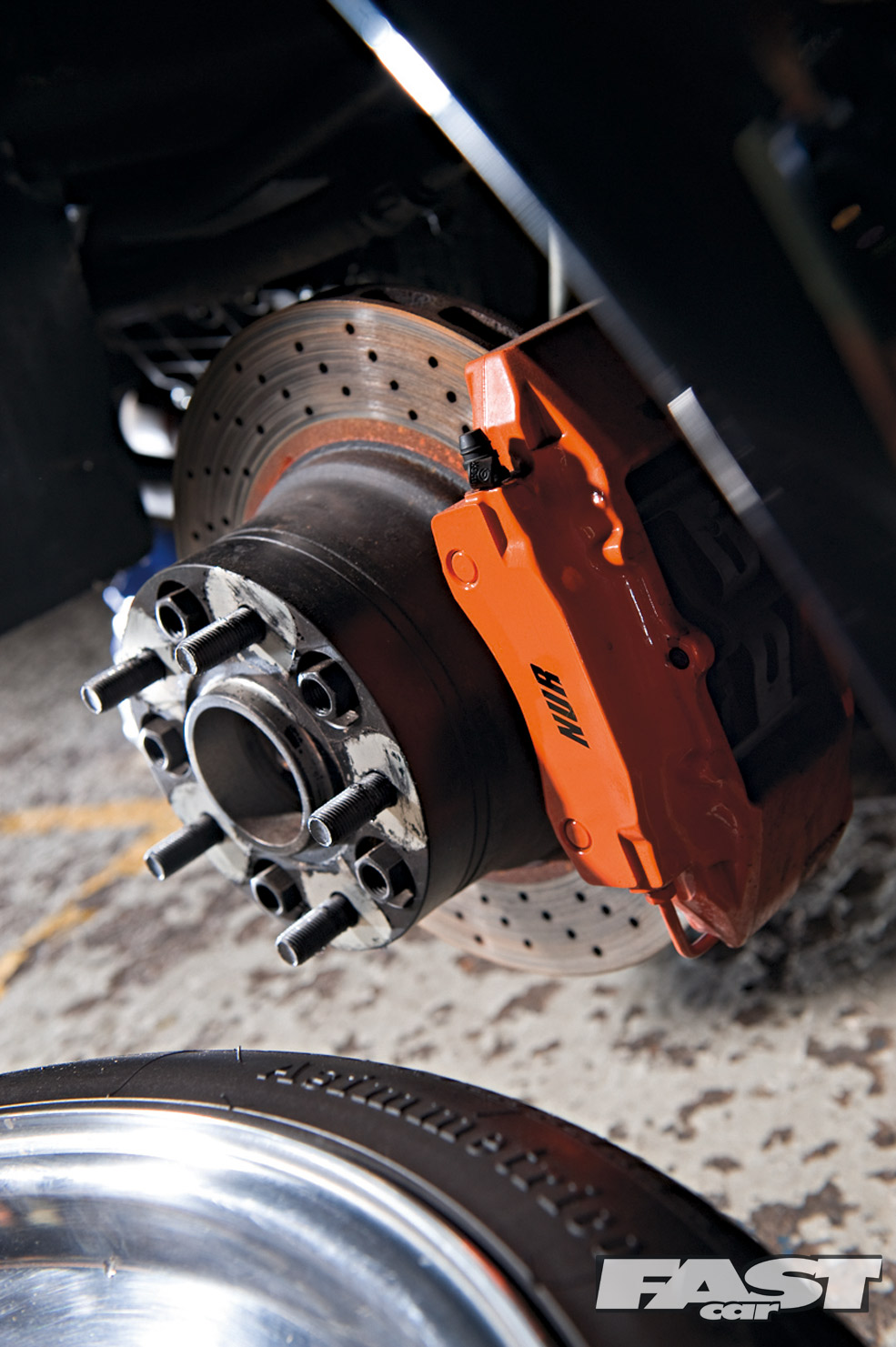 Whilst Boxster S brake callipers combined with 930 turbo disks and performance friction pads makes sure everything comes to a controlled stop when the middle pedal is floored. 9.5×18-inches of Nur Motorsport two-piece split rims do a good job of filling the front arches, while a pair of 12x18s take care of the bigger rear arches. Engine-wise the old 3.2-litre engine is still good for 240bhp and the only additions are a K&N filter and twin exit exhaust.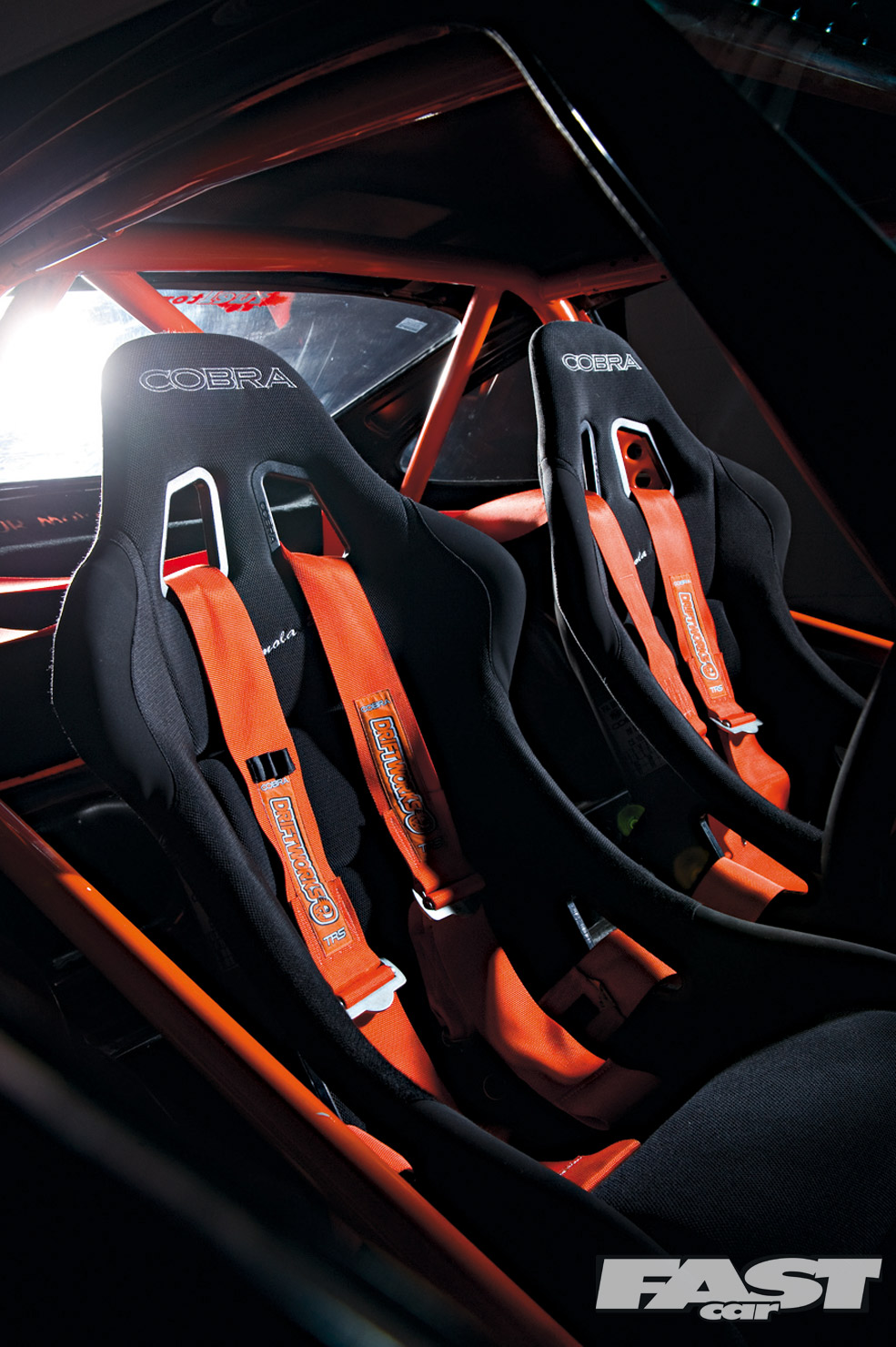 Inside, Noel has fitted a six-point roll-cage and strengthened it with additional bars and cage stiffeners. A pair of Imola racing seats sit up front along with Nur carbon door cards and a Momo race wheel. As with all the Nur cars, Noel has sorted out the tunes with a simple install consisting of a headunit and set of components. Black RS carpet fills the interior and the trademark orange Nur logo has been stitched into it to match the roll-cage.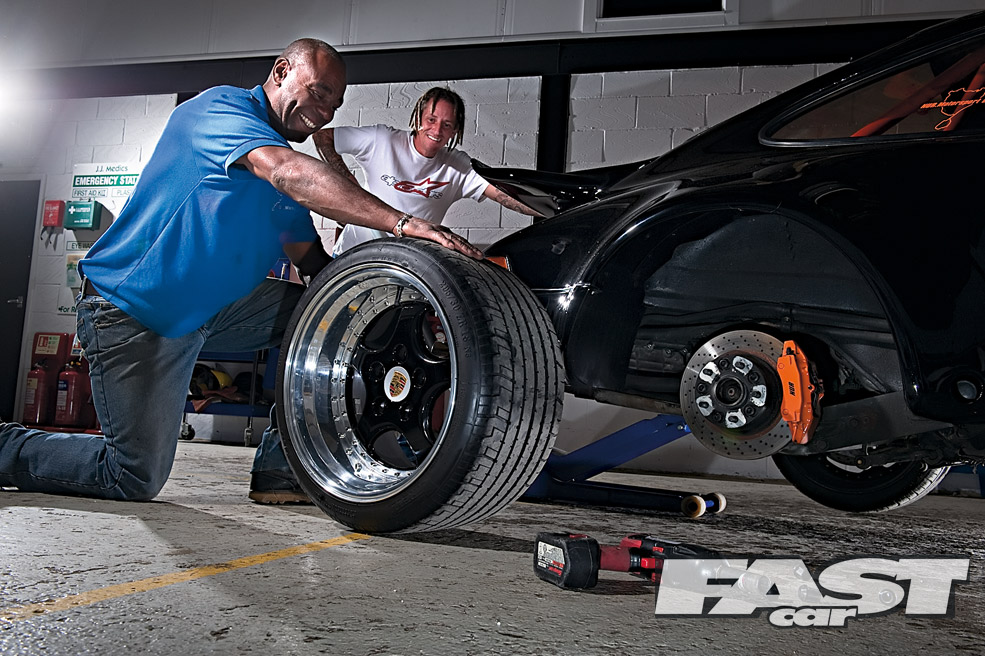 By adding their own touches the guys at Nur Motorsport have successfully improved on what was already a timeless classic. The end result is a vision that stems back to Noel's childhood and a driving experience that's so edgy and raw it hooks you within seconds. We want another go!
TECH SPEC
1988 PORSCHE CARRERA
STYLING

RS 3-litre bodyshell (steel); carbon Kevlar RS 3-litre front and rear; NUR carbon bonnet; NUR carbon roof, degutted; plastic glass; carbon Kevlar RS engine lid; NUR Motorsport
door mirrors.
CHASSIS
930 turbo rear torsion bars, front torsion bars, anti-roll bars front and rear; GAZ adjustable shocks front and rear; carbon front strut brace; NUR Motorsport brake calliper adaptor kit; Boxster S front and rear callipers; 930 turbo front and rear brake discs; Performance Friction pads; braided brake lines front and rear; NUR Motorsport 2-piece split rims 9.5×18-inch front, 112 11w 245/35×18 tyres.
INTERIOR
RS rear carpet set; NUR carbon door cards; dash kit; Cobra Imola racing seats; 3-spoke MOMO steering wheel; OMP 6-point roll-cage (additional bars fitted); roll-cage stiffeners.
AUDIO Sony CD player; Sony components.
TUNING
3.2 Carrera engine (240bhp); K&N air filter; twin outlet exhaust box; G50 5-speed gearbox.