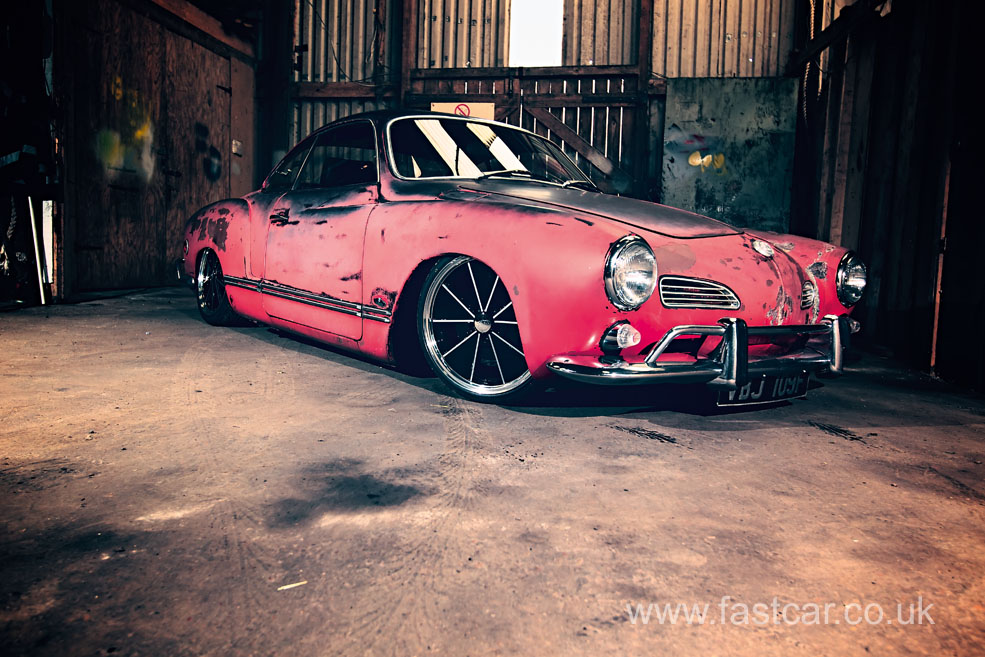 Brett Elesmore's modified VW Karman Ghia Coupe
It's amazing how quickly things can change. Take this Karmann Ghia for example. A couple of years back it was sat un-loved and forgotten in a Californian field facing death by corrosion. Two years on and it's picking up Fast Car's prestigious Coolest Car award at Players 5.0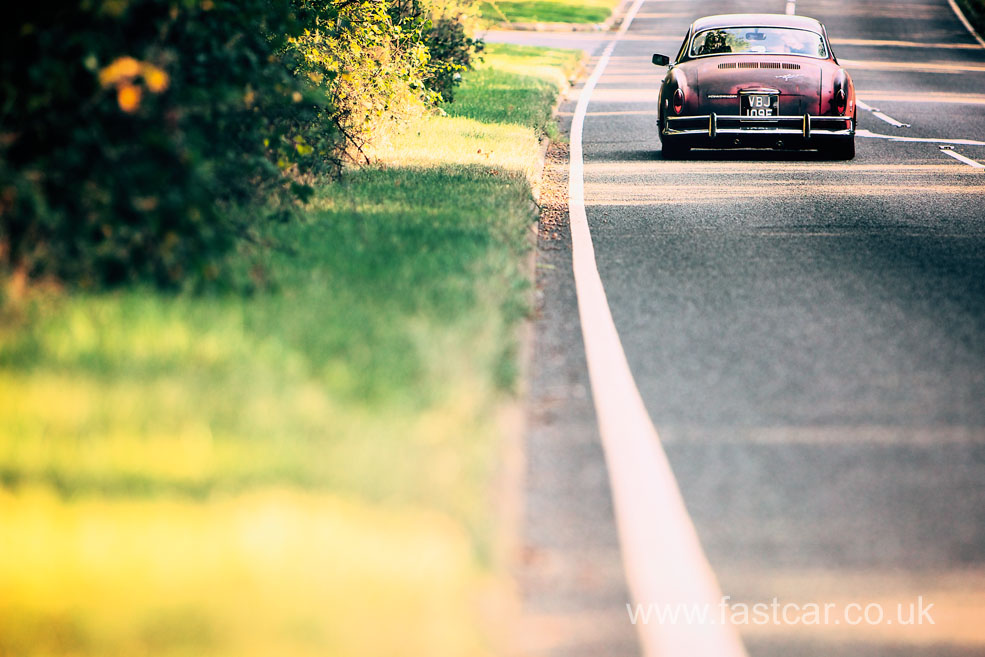 You see, we love car culture at FC, as it gives us licence to feature cars that have a history as interesting as the modifications themselves. Like this Ghia.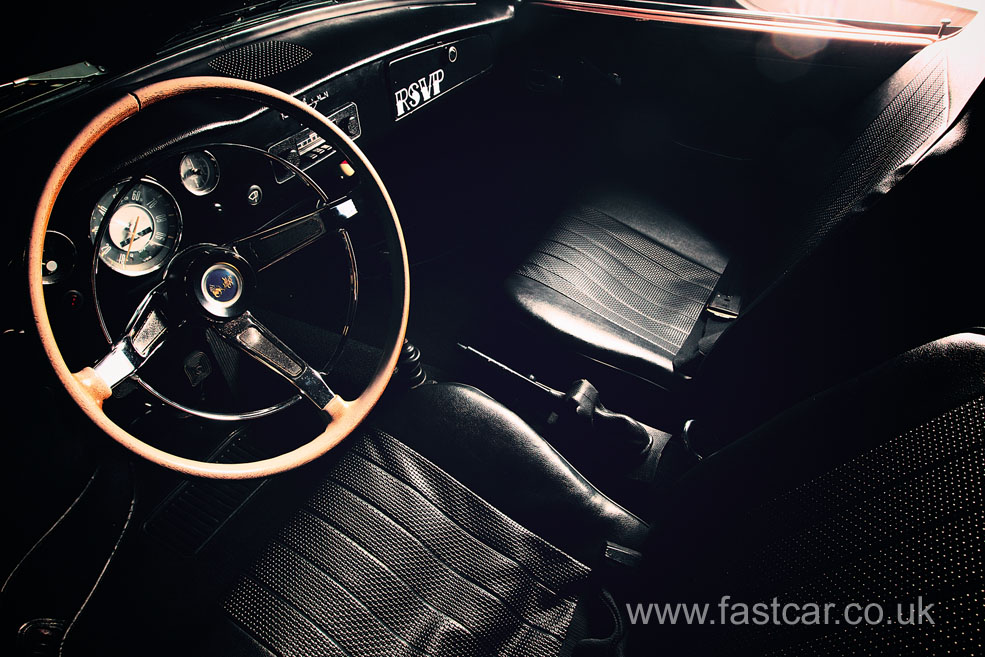 Owner Brett Elesmore is a self-confessed old skool VW nut, who's never owned a car newer than a Mk.4 Polo. Brett is a member of RSVP (Redditch Slammed Volkswagen Society) and after owning a number of air-cooled Dubs, the only natural progression for him was to buy a Karmann Ghia.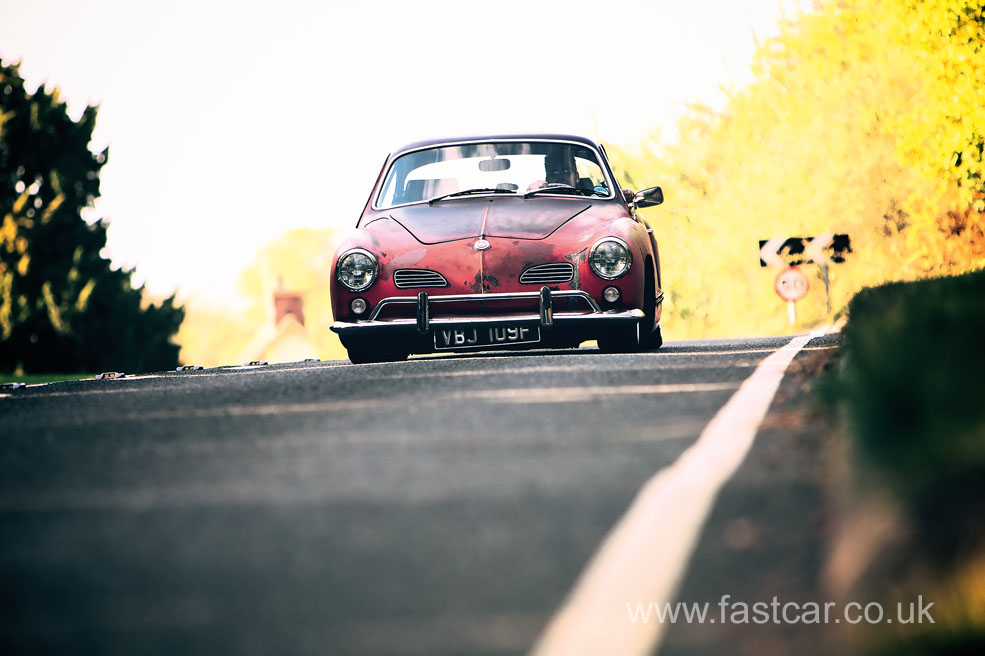 This example came up for grabs on House of Ghia, an America-based company dealing solely in Ghias. They found it in a field where it had laid dormant for 10 years before being rescued. But Brett didn't have the funds to buy the car as he hadn't shifted his project Bug. Luckily a few months later, and with the Beetle out the way, the Ghia came back up for grabs… without hesitation Brett was down there, cash in hand. Some things are just meant to be.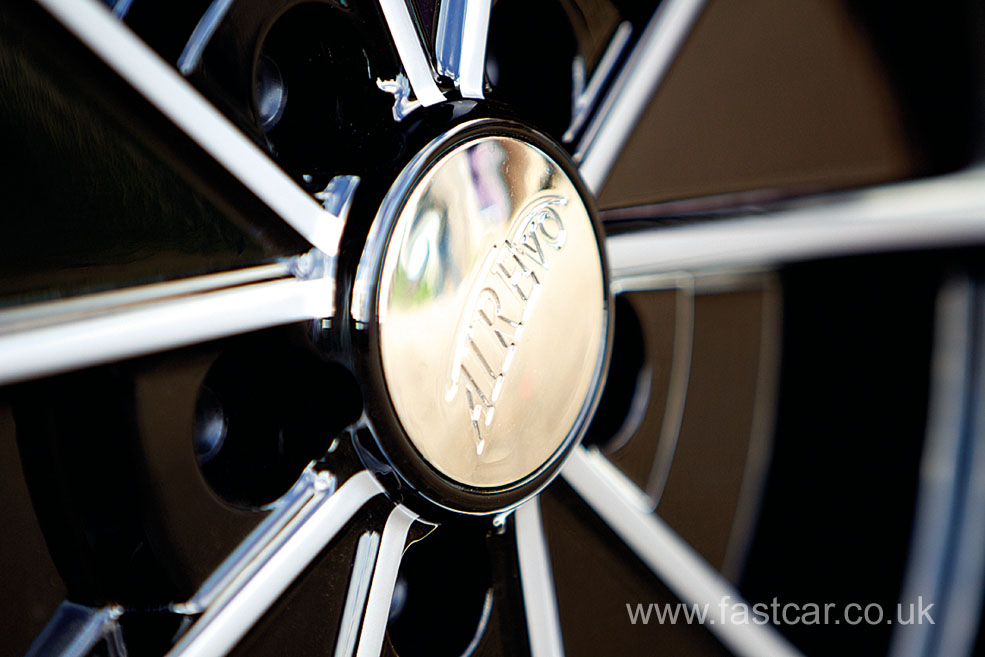 "A few things had gone missing from the original House Of Ghia advert," says Brett. "It was running a different engine, but it was generally solid. There was some welding needed, including the rear floor pan and rear quarter, before I fully serviced the 1600 Twin Port and played with the carb to get it running like it should." With all the essentials done, it was time for the fun.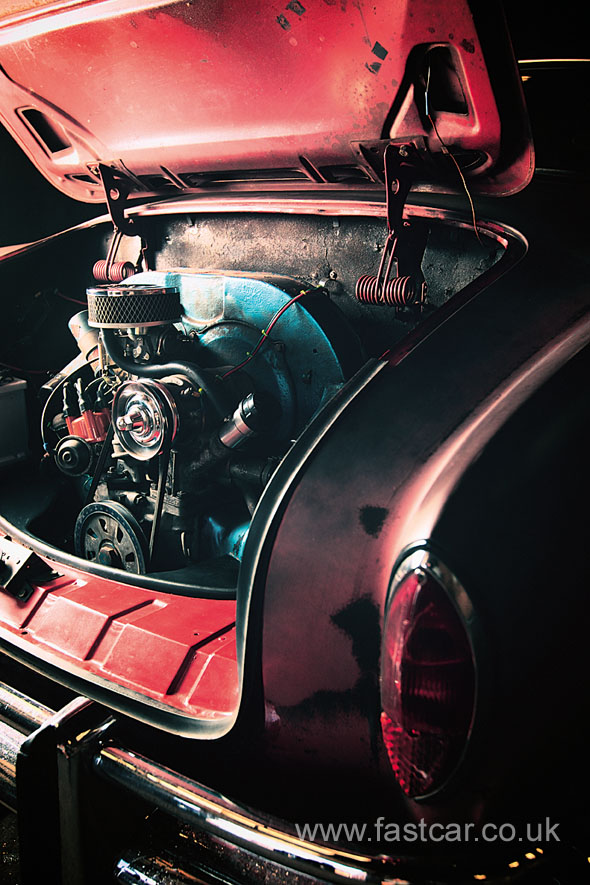 Brett's Ghia is running a four-inch narrowed beam, drop spindles, shortened shocks and shortened steering arms to get it sitting super low – you can't just bolt on some off-the-shelf coilovers here folks. It wasn't just a case of fitting the 17-inch BRM wheels either. Brett fitted new front and rear hubs to convert the Ghia to a 5×100 PCD.
Take a look at the coachwork, too: the patina tells a story and has taken much more time to perfect than any paint job in the world. Money just can't buy these looks.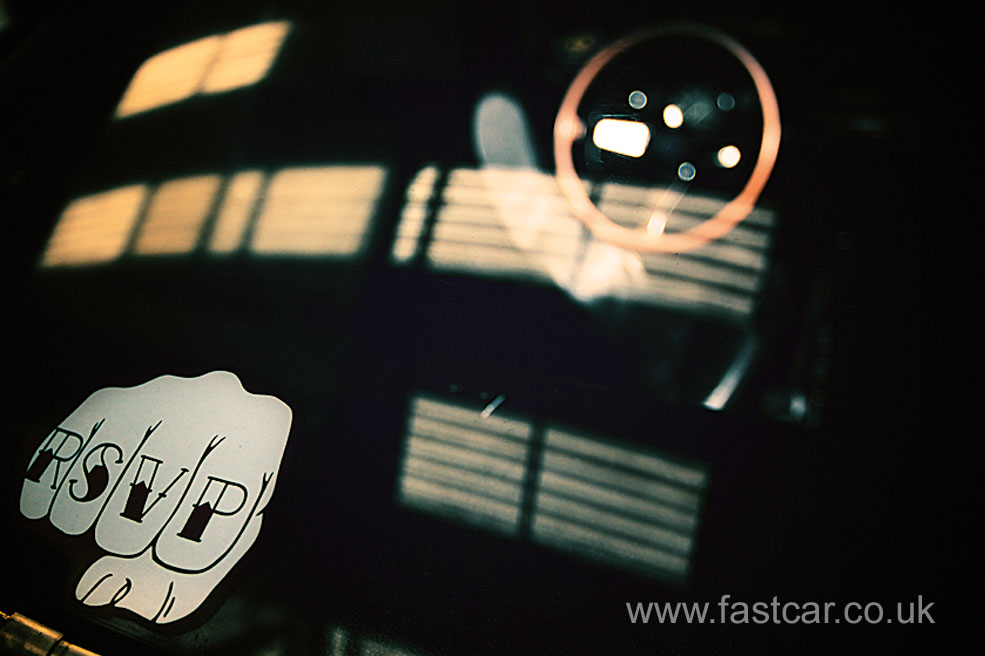 Brett plans to sort out the interior and give the bay a fresh coat of paint. But for now it's time to enjoy this car and its survival story. Amen.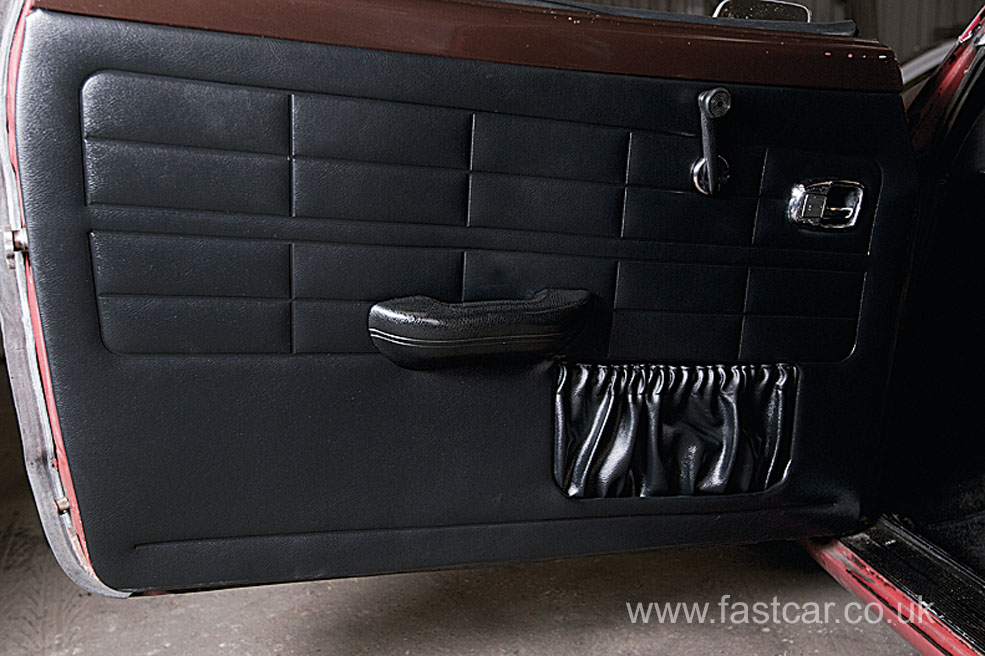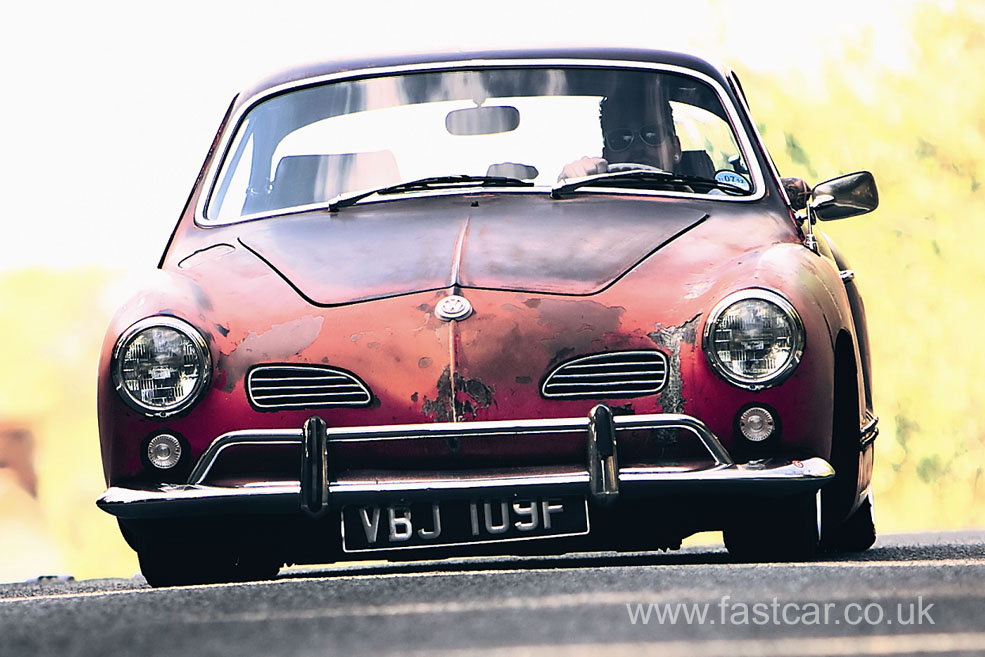 Old Skool Dropping
Narrowed beams and drop spindles are old skool air-cooled VW lowering methods. The air-cooled posse, like all modifiers, love low looks and bigger wheels but instead of sacrificing steering lock, which would be a problem for busses (Campers), they shorten the front beam and fit drop spindles that allow for lows. The tucked front wheels are now as much of a lowering technique as it is an iconic look.
TECH SPEC 1968 VW KARMANN GHIA COUPE
TUNING
1600cc Twin Port; 1600 gearbox; hydraulic clutch.
CHASSIS
4-inch narrowed Slamwerks adjustable beam; CB Performance drop spindles; short shocks, shortened steering arms; 5×100 PCD front discs and 5×100 PCD rear drums; rear spring plates dropped around three splines; 7×17-inch Air Evo BRM wheels; 185/35×17 front and 205/40×17 rear Nankang tyres.
INTERIOR
New seat covers and carpet set; Empi VDM steering wheel.
EXTERIOR
Stock body with 100 percent pure patina from sitting in the USA sunshine for 10 years; clear indicator lenses; red rear lenses.
THANKS
My Dad; RSVP Represent; Colin Pace and Paul Pace; Ditch Dubbers; Beaker at www.beakersblog.com