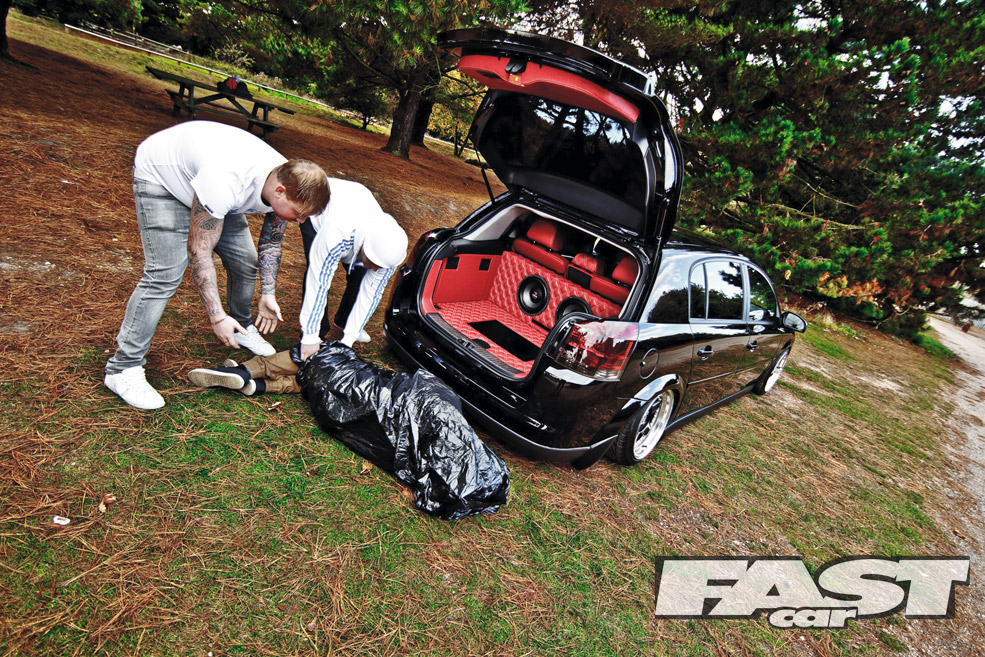 Aaron Taylor's modified Vauxhall Signum
When south-coast car nut Aaron Taylor acquired a stock Vauxhall Signum as a clean slate venture in 2010, baffled chums predicted he'd just bargained his own modifying funeral. Fast forward two years and the print finisher has risen from the ashes to breathe a new lease of life into his murdered-out estate, showing the scene boys you don't have to be mainstream to make it.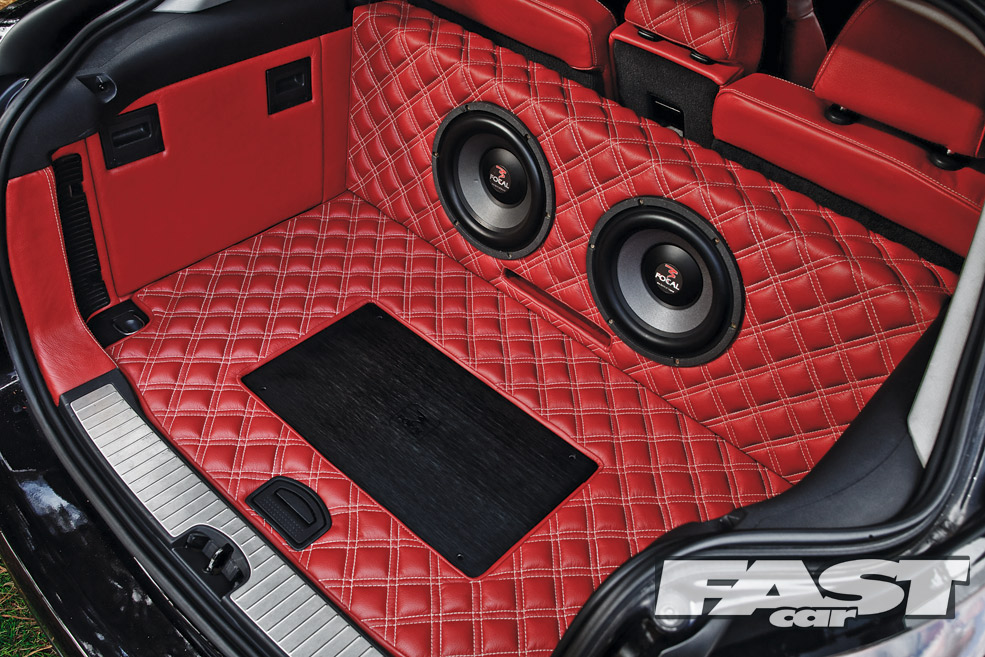 The plucky Signum is Taylor's third effort in a Griffin-bearing ride, after two Corsa projects made him decide he wanted to do things differently. Completely differently.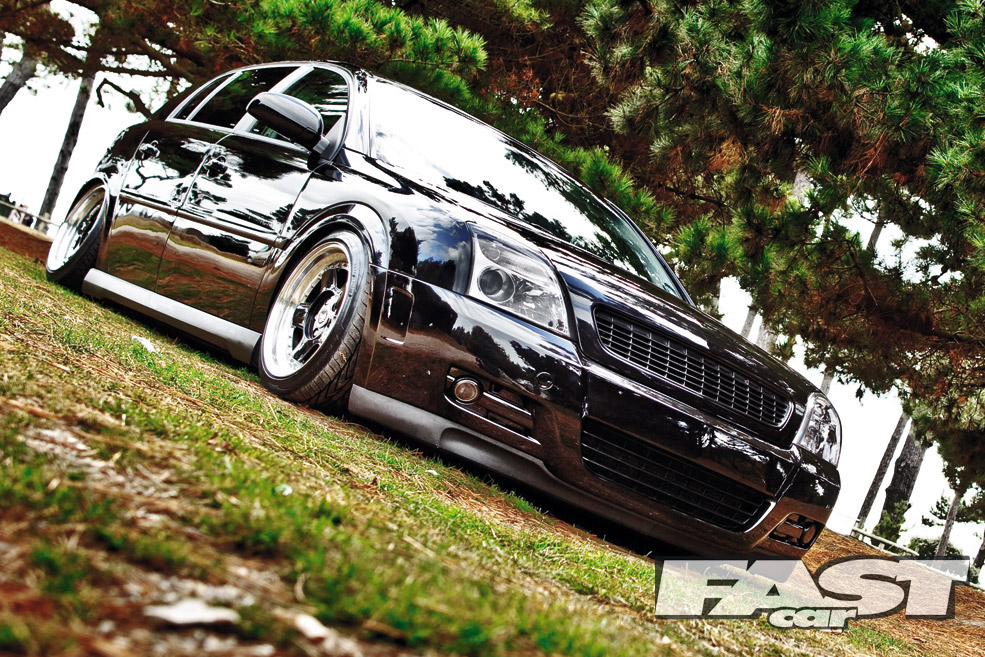 "I bought the car in March 2010, and everyone took the piss: they all said it's a family car or a hearse," says Aaron, of the day he got the car back down to Southampton from its previous home in Liverpool. "thing is, that's the main reason I got it – I just hadn't seen a modified Signum before."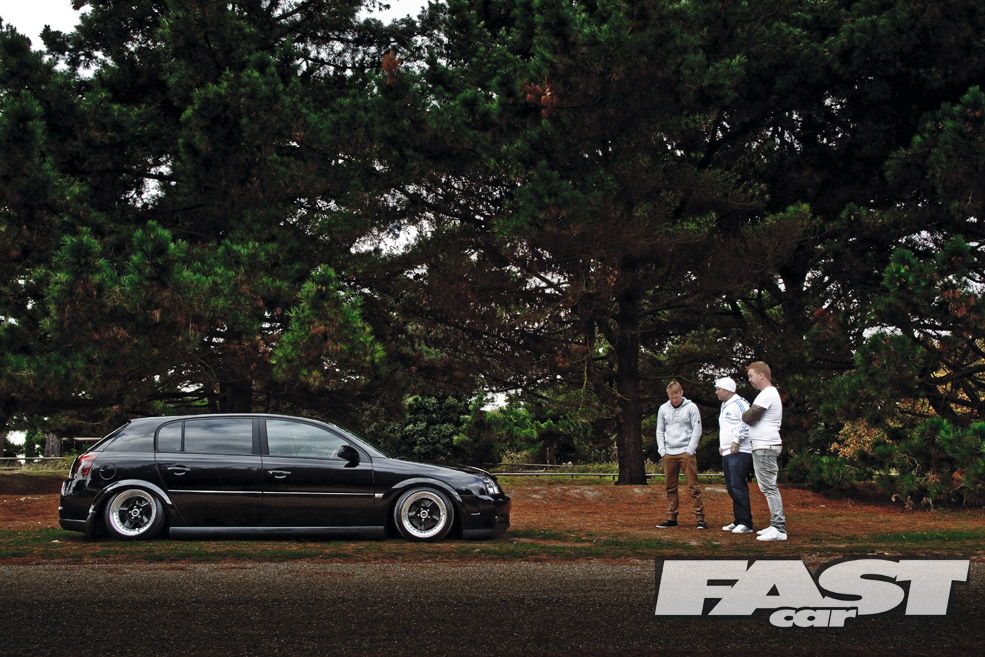 Neither had we, but Aaron has lapped up the hearse digs and stuck to his guns by smoothing the dark bodywork and tinting the windows and lights before decking the Signum over black-centered splits for a one-off murdered out look.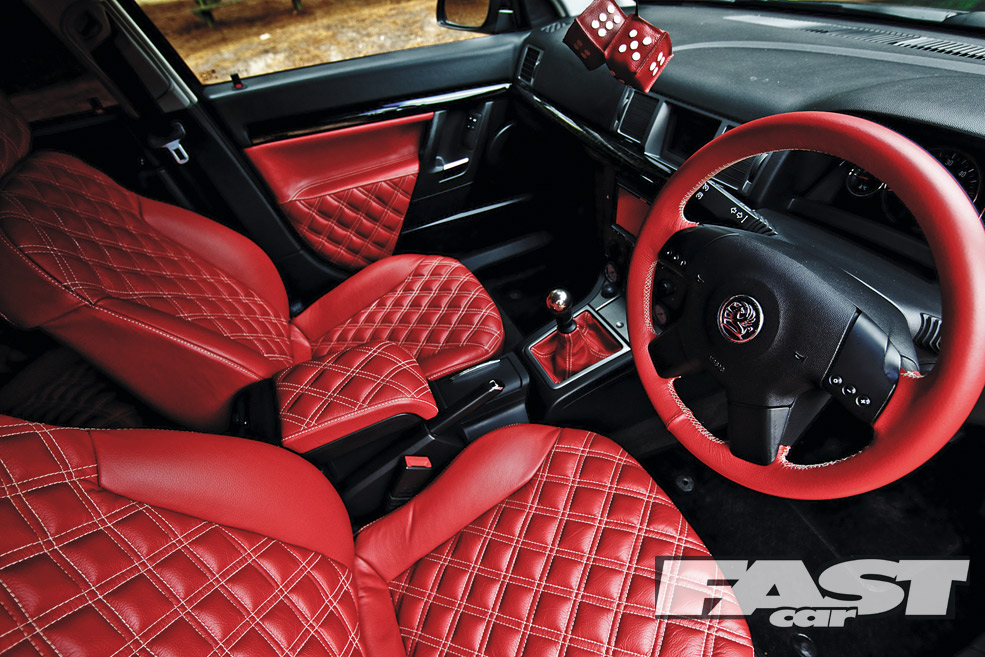 Inside however it's a totally different story. The Signum's interior is fully red blooded, thanks to the massacre of five cows that now play their part in a seriously suave leather retrim.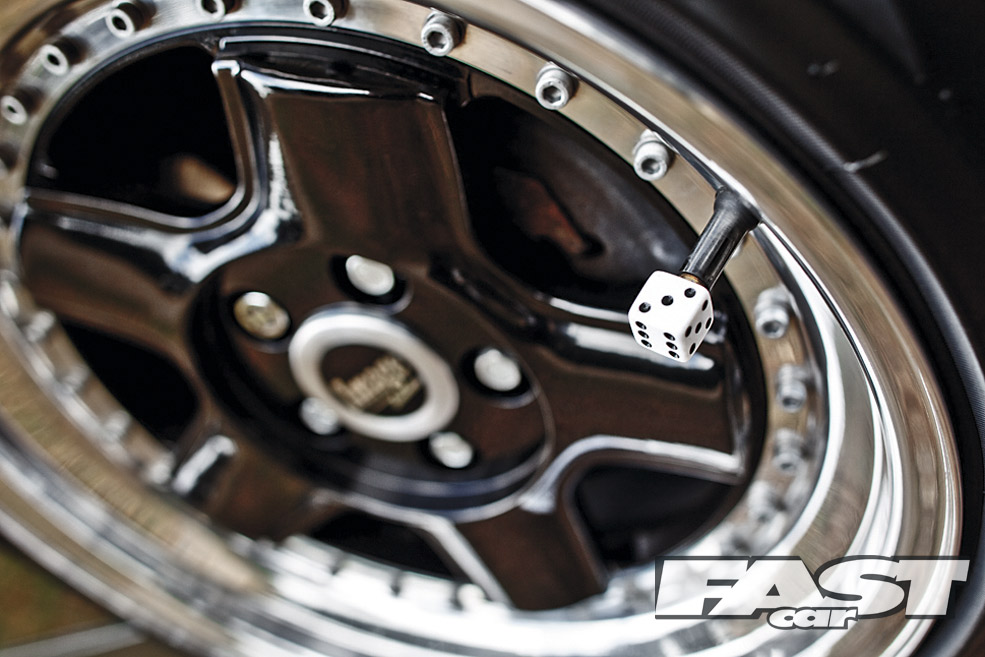 And, if you're lucky enough to find yourself alive in the boot any time soon, you'll notice a fine splattering of high-end audio neatly fitted to provide killer tuneage to any nightmare journey. The sourcing of the Focal subs and amp was a clever stroke of genius by the way, after Aaron nabbed them straight from a Maserati his friend was breaking: how's that for killer instinct?!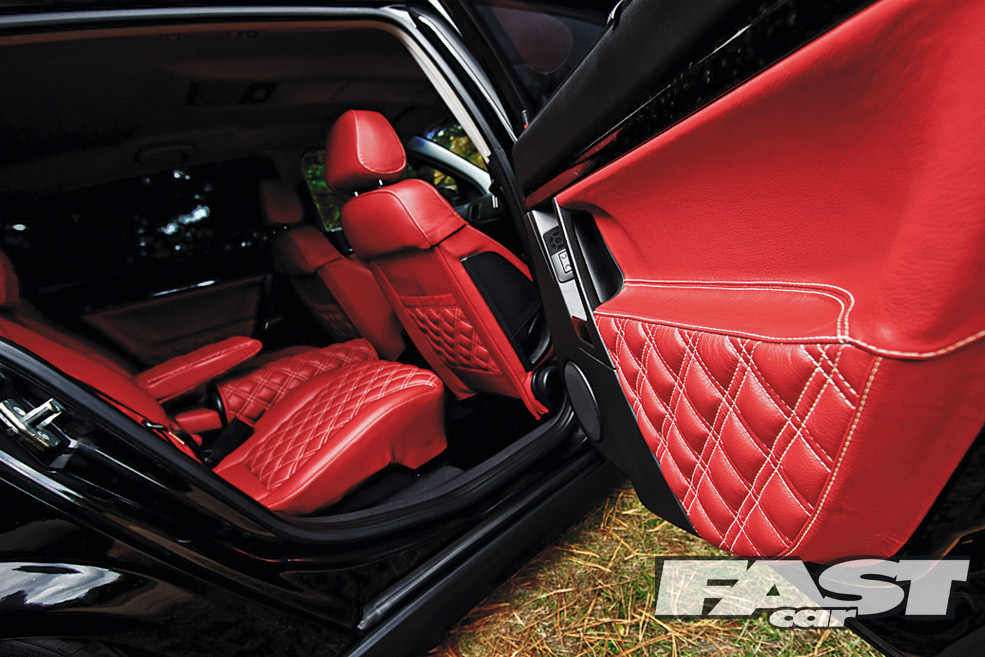 Nearly all of the modifications on the Signum are unique and original to this project – because, simply put, they had to be. Aaron sheds some light on the issue: "I had the image splits made up for example because I had to – not many 3-piece splits had the same stud fitment as the Signum."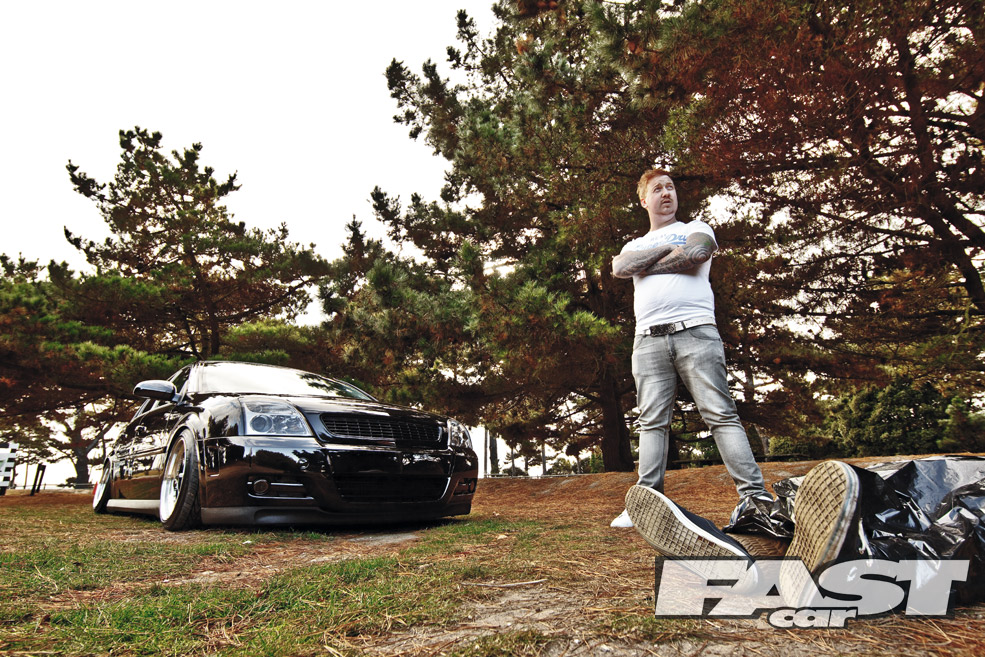 It's likewise for the rest of the stance, where the burley estate was initially chucked on FK highsport coilovers for six months before Aaron decided he needed to hit up more lows, which meant a call to the time-honoured hero that is Rayvern, for the ever-trusty air-ride.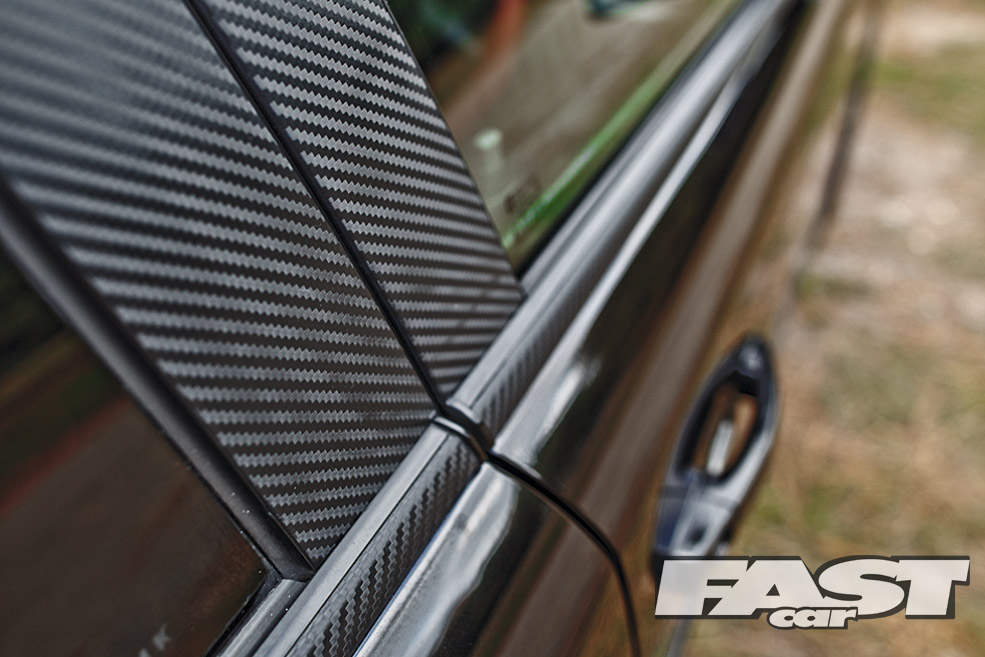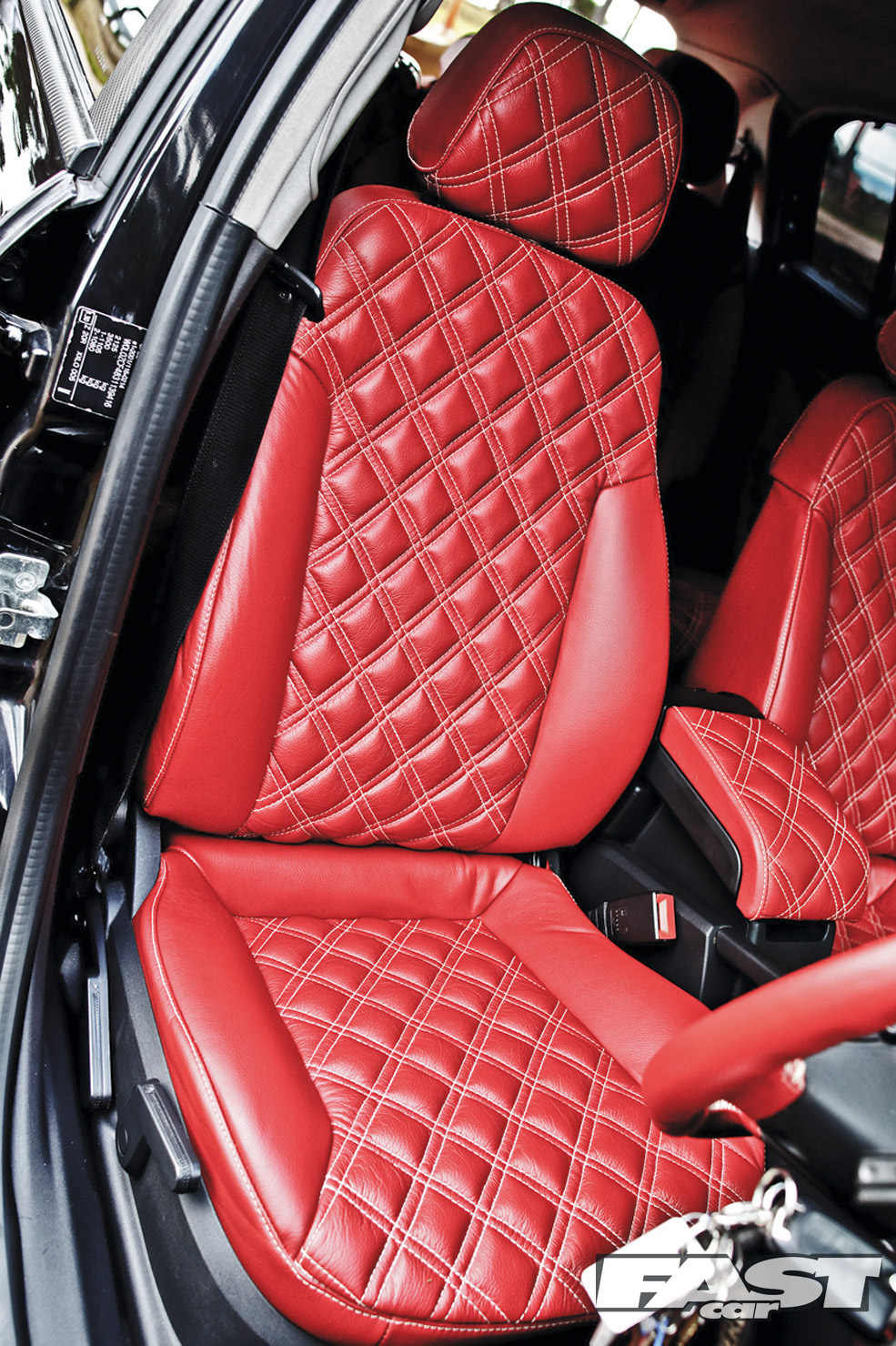 The result has been a string of accolades from the 2011 shows – and Aaron's even inspired a few others to undertake a project hearse of their own, as he confirms: "I've been asked about parts a few times now, and have since seen a couple of modified Signums floating about – but I was the first!"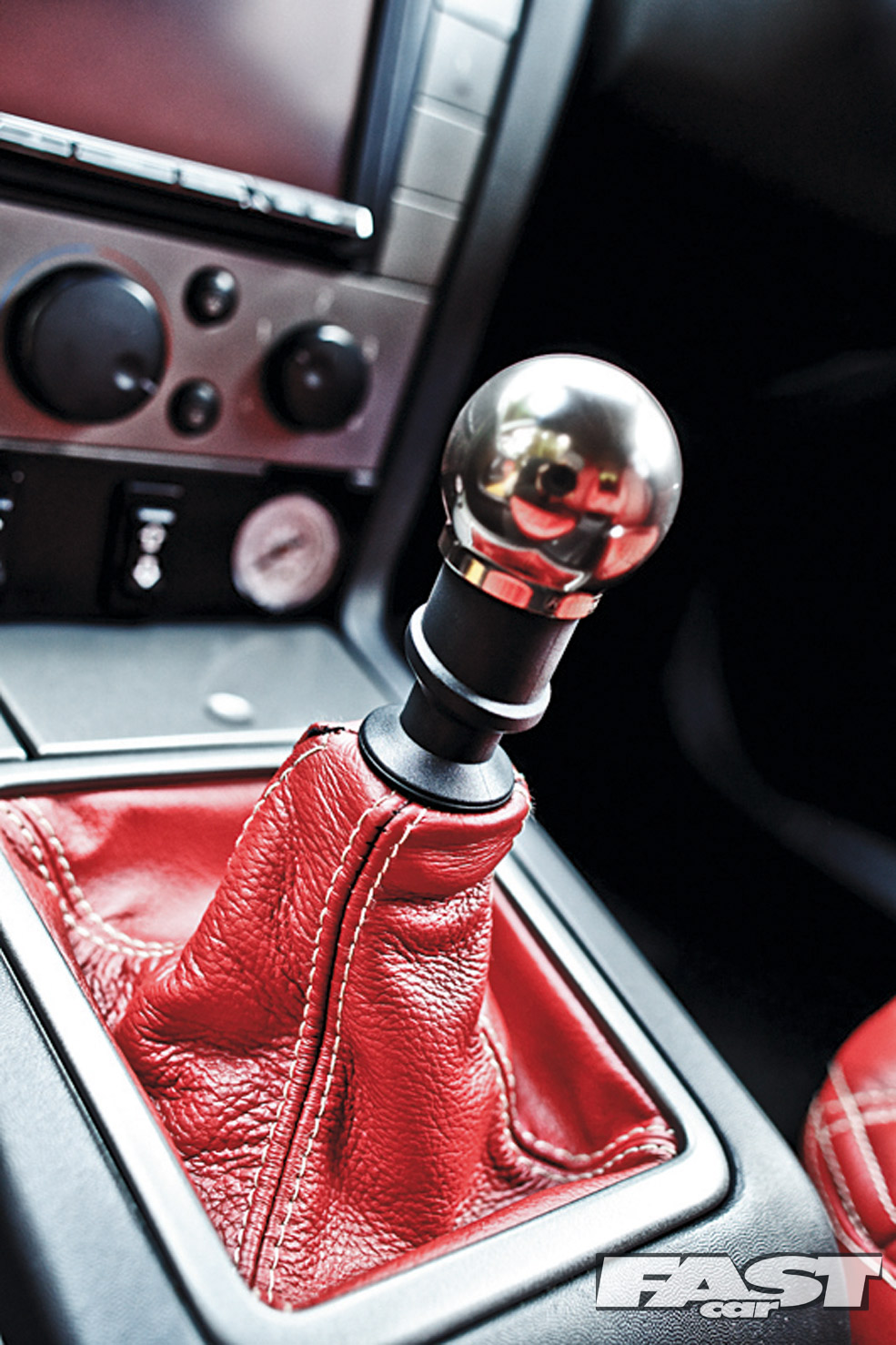 Based on this chilling evidence, we're happy to bet our grandmas that he certainly won't be the last.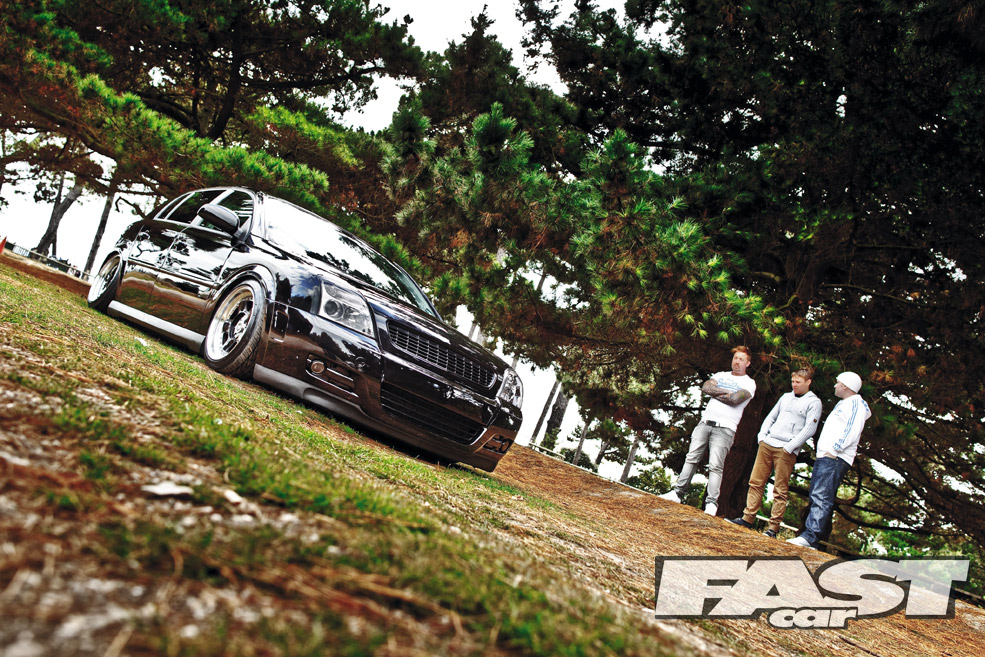 TECH SPEC
VAUXHALL SIGNUM
STYLING
Front bumper numberplate recess and rear bumper tow eye deleted; fog light covers colour coded; FK badgeless grille; badgeless boot lid; carbon 3M vinyl detailing on pillars and window trim; limo-tinted rear windows; film-tinted front lights, rear lights, fog lights, third brake light and indicators; personalised numberplate; German pressed plates; dice
valve caps.
CHASSIS
Image IFX 16×8-inch custom 3-piece split rims with 195/45×16 Toyo Proxes T1s up front; Image IFX 16×9-inch custom 3-piece split rims with 205/45×16 Toyo Proxes T1-R at rear; Rayvern custom air-ride system, including larger tank and water trap system; custom mounted air tank in rear centre console.
INTERIOR
Pepper Red leather retrim with quilted, beige double-stitched diamonds for front seats, rear seats, headrests, door cards, steering wheel, gear gaiter, arm rests front and rear, boot; custom air tank wrap; custom dice; custom mounted air gauges; Richbrook gear knob.
AUDIO
Alpine iXAW407BT double din touchscreen head unit with remote; 1x Focal 5.500 channel amp; 2x Focal 11-inch 27 V2 subwoofers; Focal 6.5-inch 165VR components for front doors; Focal 6.5-inch 165V slim components for rear doors; Audioson wiring; custom-made slot ported sub box.