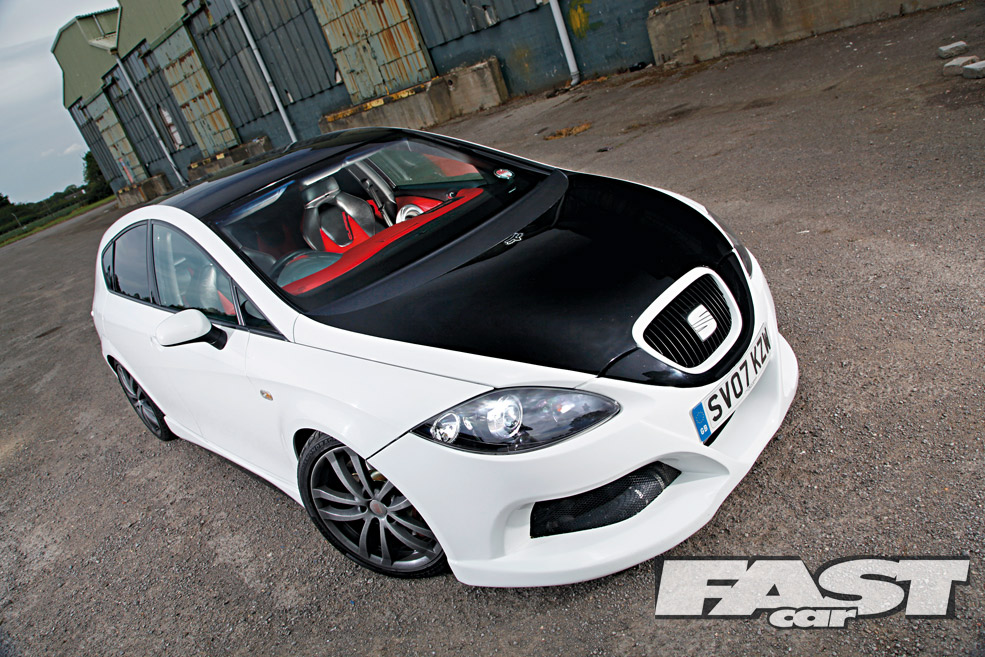 Eloisa Durn's audio rammed SEAT Leon
Eloisa Durn is a true car nut. She's never owned a standard car and is a serial modifier who just can't get enough of car culture. So when this special SEAT Leon came up for grabs just a few miles down the road, she just had to have it.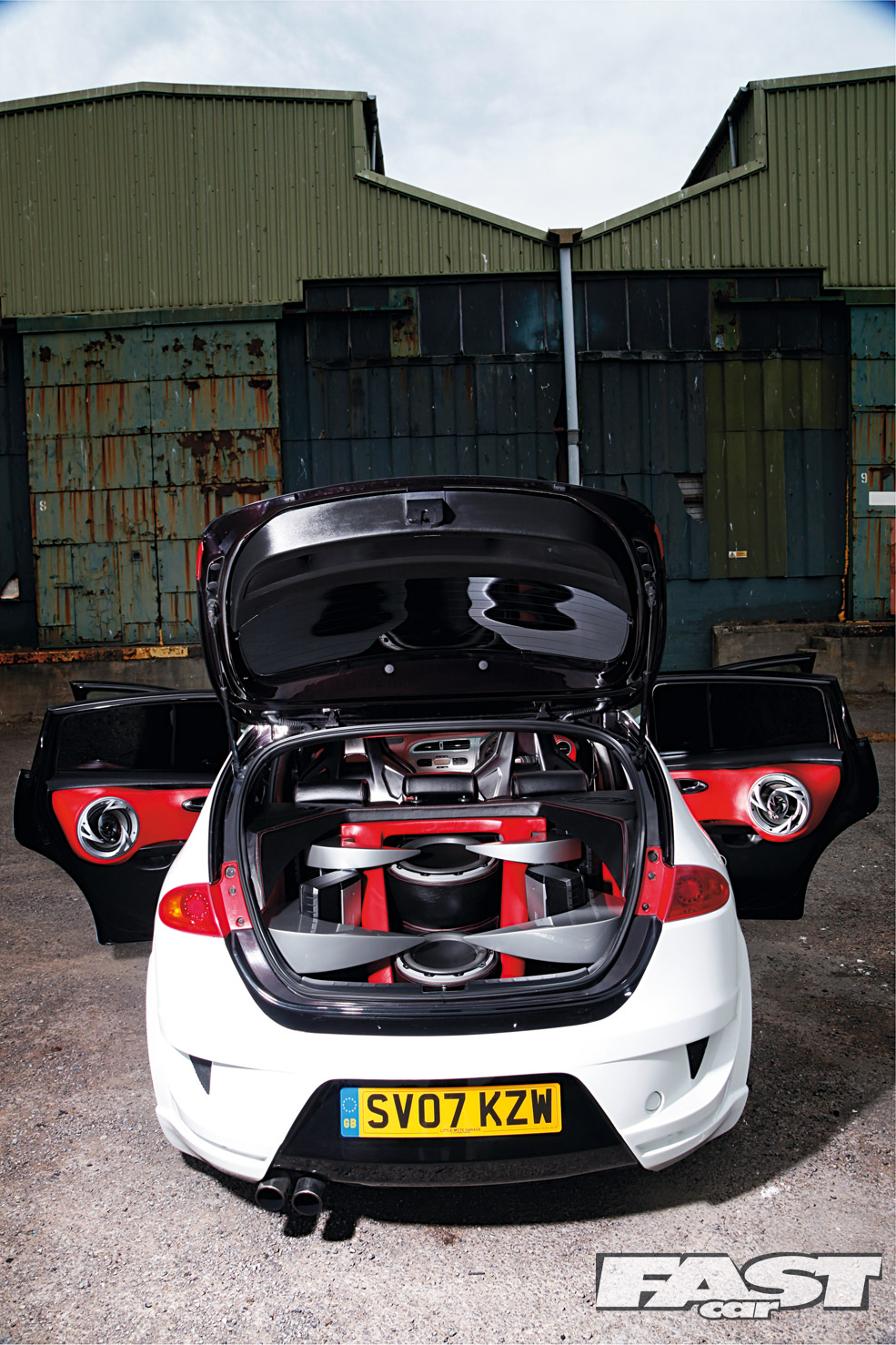 It might look pretty subtle on the outside but, open up the doors, and you'll find something completely bonkers lurking within. Not only that, but pop the bonnet and you'll see a host of tuning goodies have been bolted to the engine, including a Dbilas turbo kit, that with a remap, helps the car kick-out a very healthy 351bhp. But it's really the audio install that makes this car pop…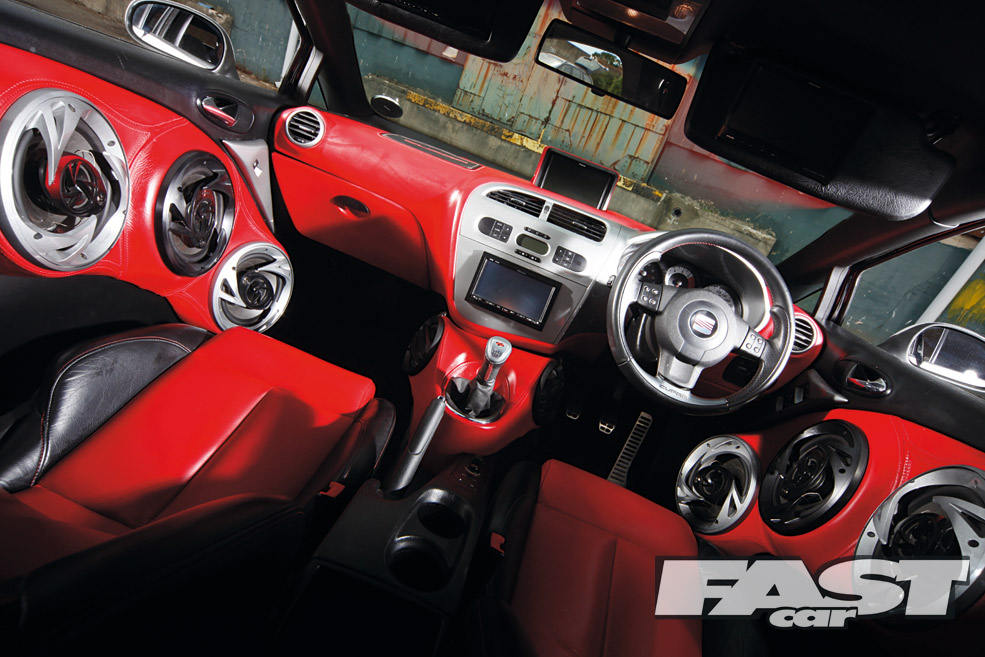 A few years back, Carisma Automotive were the Kings of the scene, but you seldom hear their name today. This isn't because they've dropped their game. The guys have simply re-aligned into the luxury car market – turning Mercedes Viano innards (and similar) into unique luxury masterpieces. But they still play with cars and goddamn it, they had some fun with this SEAT Leon!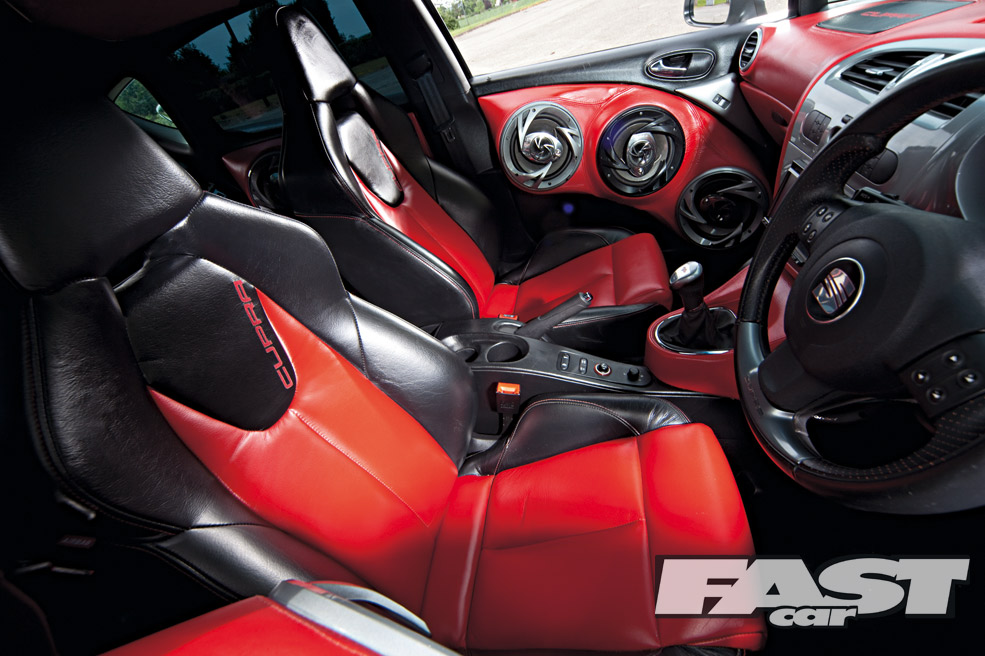 The world of car culture is ever evolving, and today it's about subtle styling and aggressive wheel fitment, rather than crazy kits and chrome spinners. Having said that, there is an unwritten rule in the unwritten modification rule book (version 2.3), that Audio cars can be as bonkers as you like.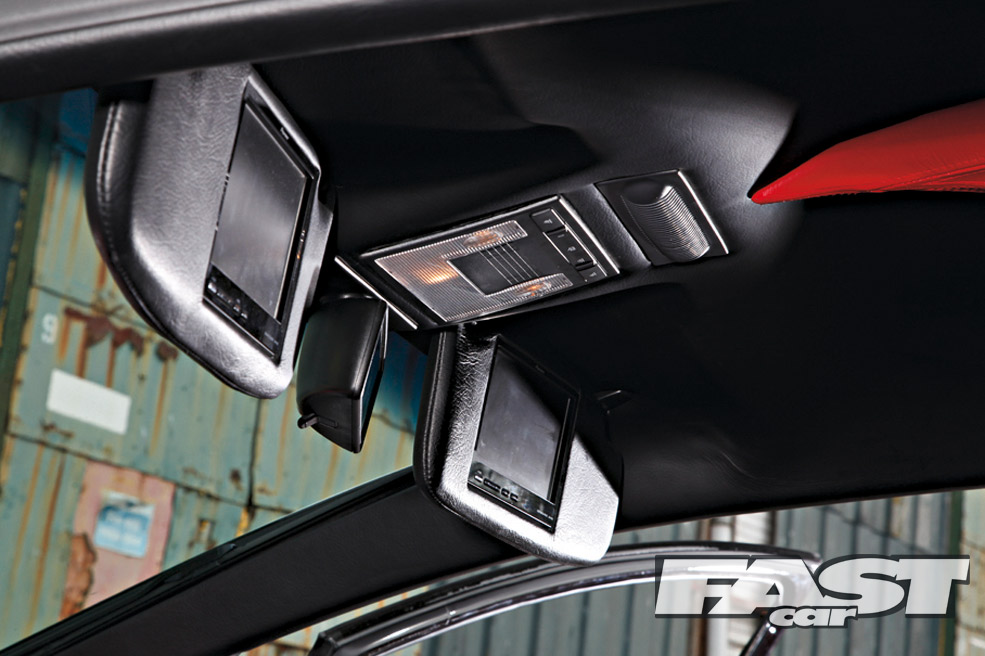 With this in mind, Carisma rammed the interior with buckets of Pioneer goodness, including 6-screens, 3-subs and a quartet of amps! Ellie admits that at full chat it makes more noise than Janet Street Porter having an orgasm but, thankfully, it's a lot more refined.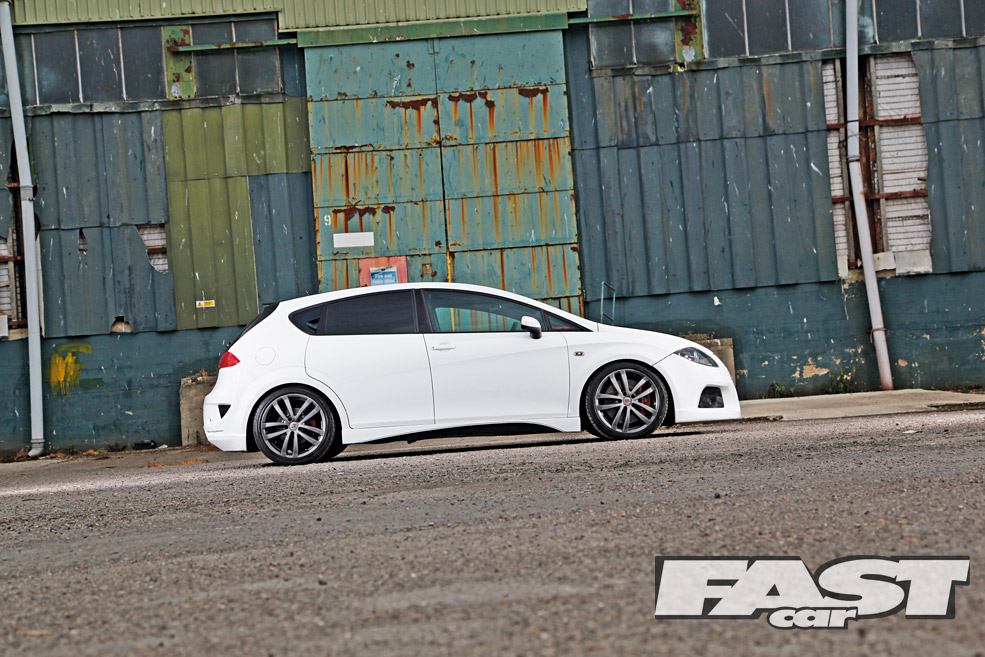 Since the work was completed a couple of years back, Ellie has uprated and updated the speakers, but admits this was more to do with the colour scheme than sound quality.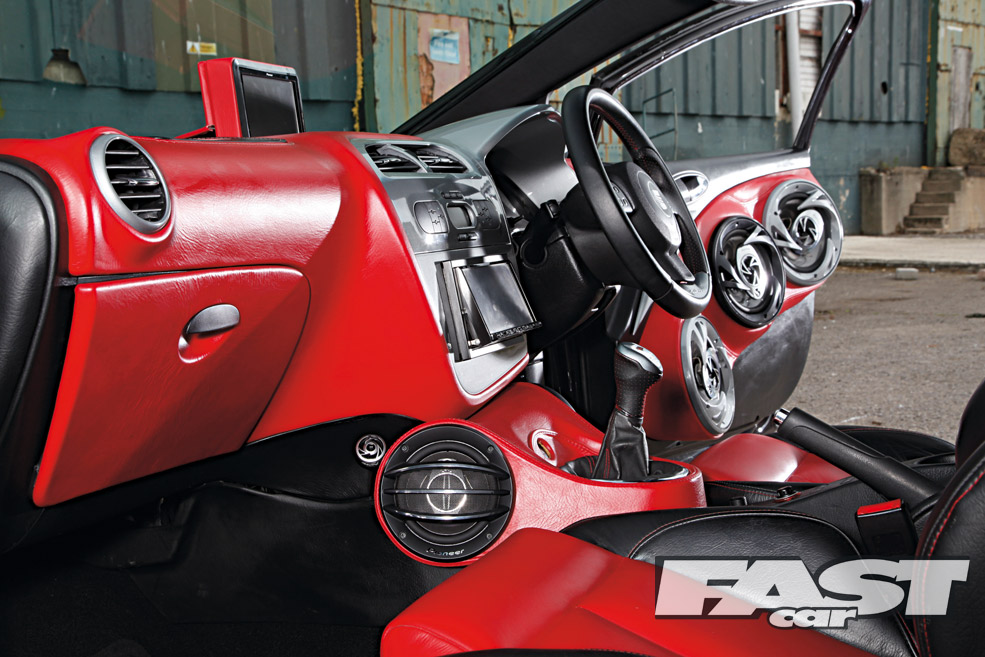 Ellie has lots of plans for the car in 2012, although her time will be divided three ways, between her kids and her other baby, a big-power Audi A4.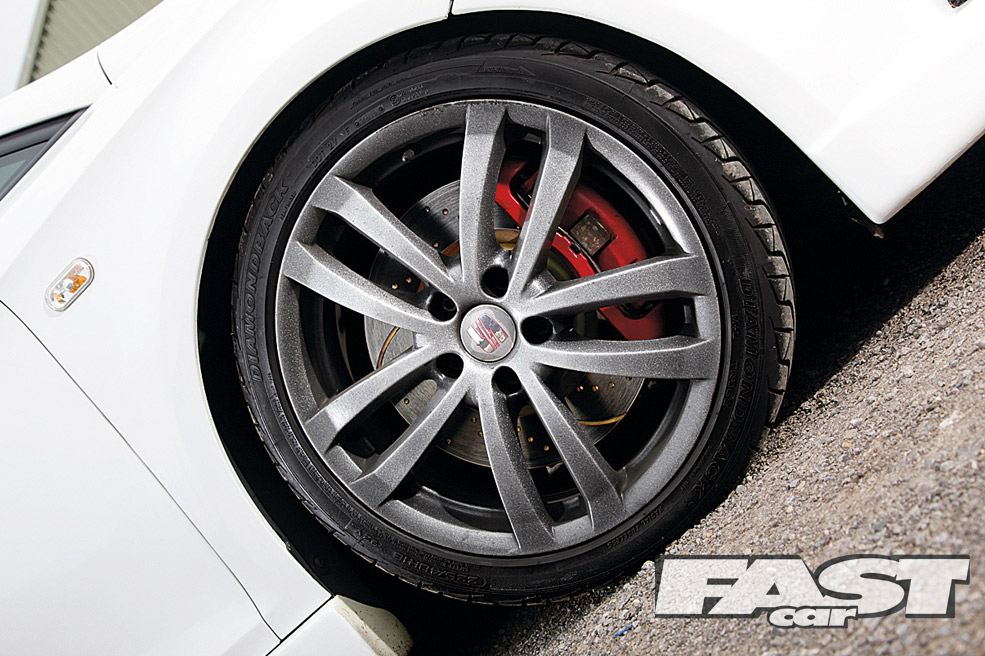 She might not have built this Leon from scratch, but she loves it so much that when she took it off the road for winter, she had to get it back, because she missed it so much. We like your style Ellie! We're looking forward to seeing you and the car at this year's shows.
TECH SPEC – SEAT LEON
STYLING
Custom white/black paint and bodystyling.
CHASSIS
60mm lowering springs; 18-inch Cupra alloys resprayed with metal-flake top coat; EBC Yellow Stuff Turbo Groove front and rear discs and pads.
INTERIOR
Carisma Automotive red and black hand stitched leather interior, including door cards, roof and boot build.
AUDIO
AVIC HD3 headunit with ND-BT1 blue tooth adapter; 5x AVD-W7900 7-inch screens, 12x Pioneer speakers, 2x subs, 1x 2-channel PRS-D410 amps; 2x 10-inch JL subs, 1x 12-inch JL sub.
TUNING
Dbilas turbo and air intake feed system; Revo Stage 2 remap – currently 351bhp; Forge front mount intercooler and dump valve; full Milltek exhaust system.