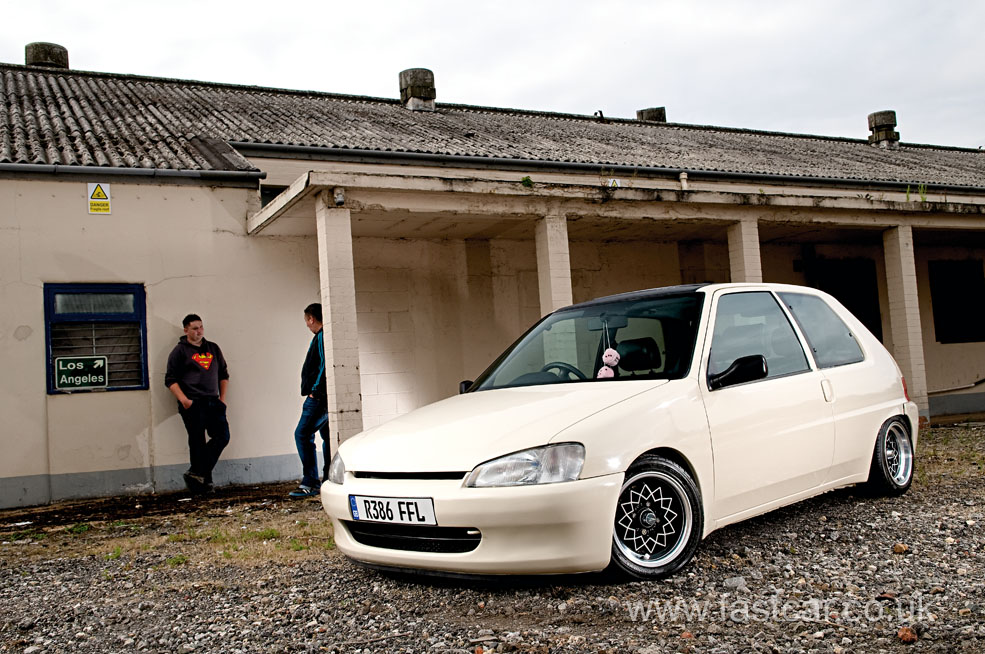 Scott Nicklin's  modified Peugeot 106
These days it can cost a small fortune for new drivers to insure a motor, that's not to mention the extra costs when it comes to modding it. To get ahead of the game you've got to be smart and spend your dough wisely. For the past 18 months Scott Nicklin has been doing just that and slowly but surely building up his Peugeot 106 into the superclean, money-saving machine you see here.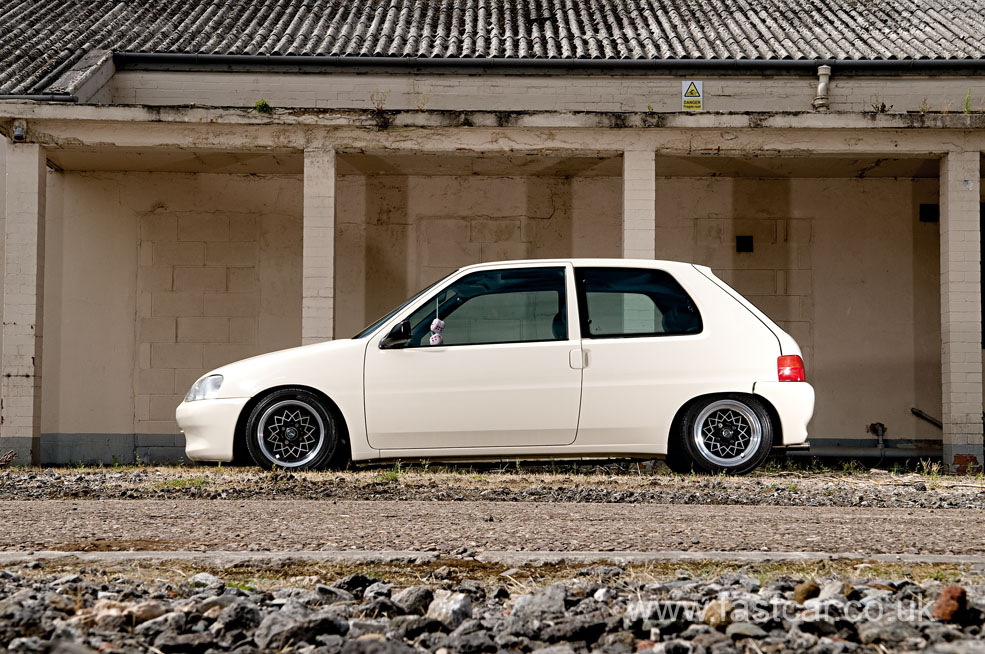 As far as hand-me-downs go, things came up trumps for Scott when his brother passed his 106 on to him. Before he'd even passed his test Scott started to modify the car, but things got a little out of hand and he ended up spending more on it than he planned. Eventually he was skint and had no choice but to strip it of parts and scrap the car to get back some of his lost money. Back on the hunt for a new motor, he decided to stick with what he knew best and picked up another clean 106 for a measly 500 notes.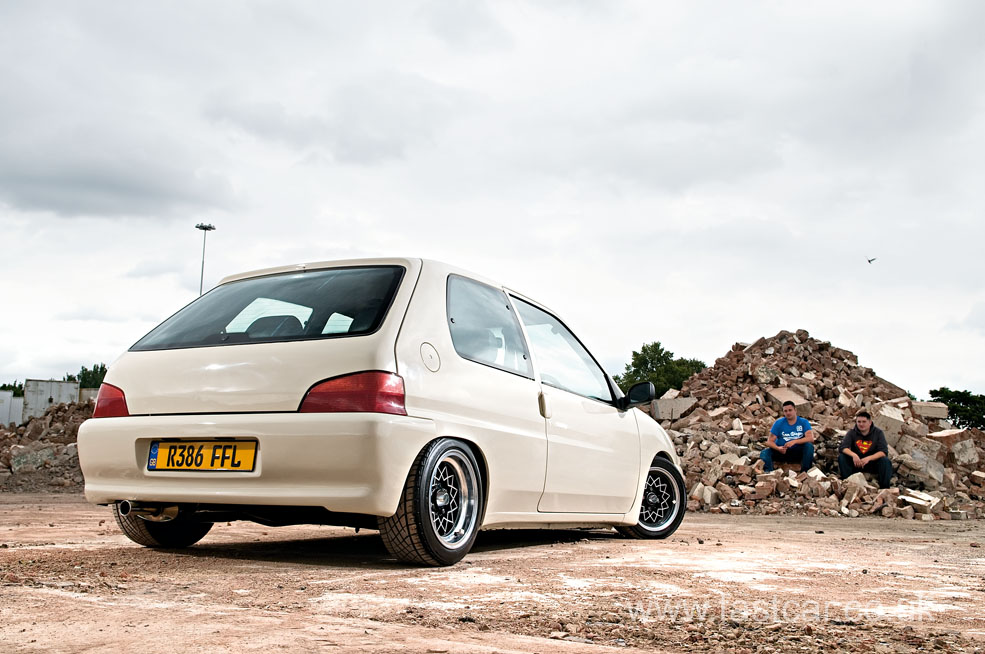 This time round Scott planned to do things within budget. With his head screwed on properly he set about smoothing out a few things on the car himself. The boot lock has been removed and smoothed over along with the repeaters and bump strips. At the same time Scott smoothed both the front and rear bumpers and removed the aerial and rear wiper.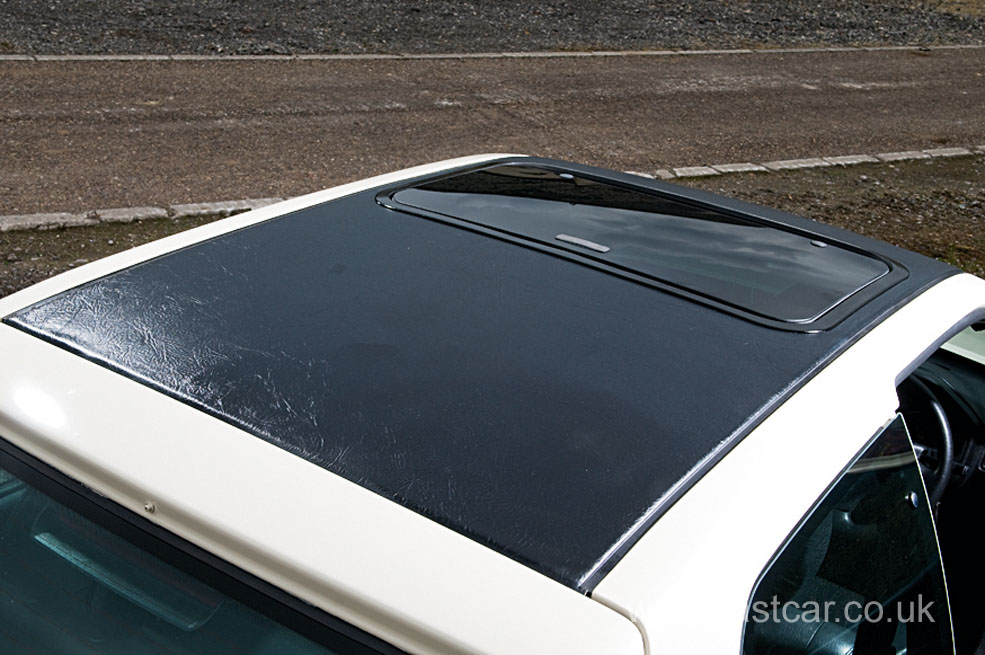 Scott's run his fair share of wheels over the years but he's finally settled on a set of retro styled, staggered fitment 13-inch JBW Rally Special rims that have a distinctive Alleycat look. After dressing them in Yokohama rubber he decked the front of the car and saved himself a whole wedge of money by customising a set of Ford Probe coilovers.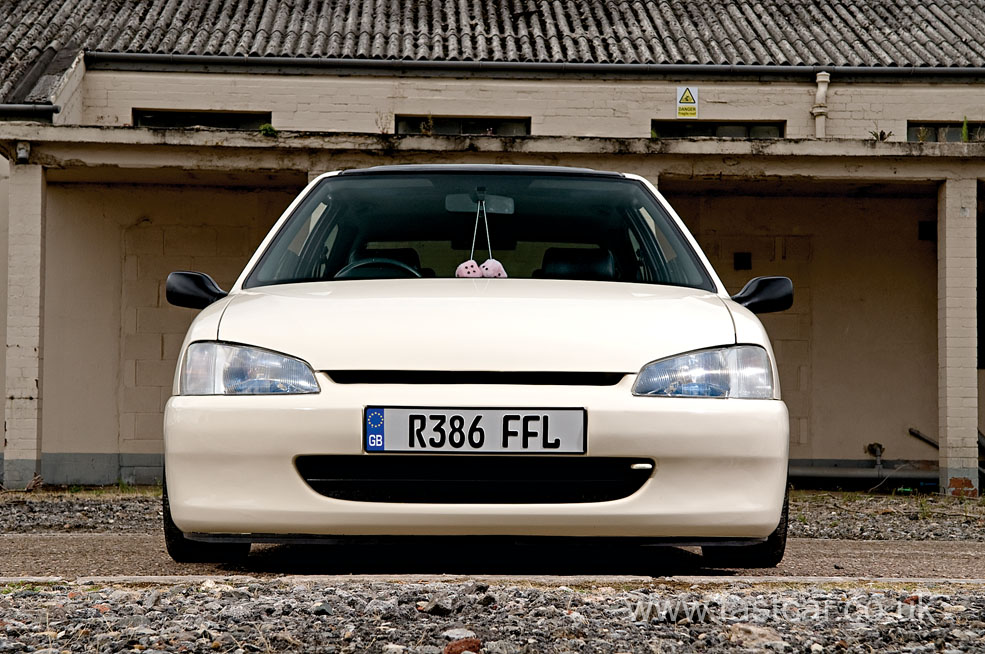 "They took a lot of work but they only cost me £47 and now they fit perfectly," Scott explains. The rear beam has been adjusted to match the height of the front. The car was starting to take shape but all that smoothing had taken its toll on the paintwork. After spotting a beige VW Beetle parked up on a neighbour's drive, Scott was sold on the colour and wanted the same for his Pug. So it was booked into a local bodyshop where it was re-sprayed in VW Harvest Moon Beige.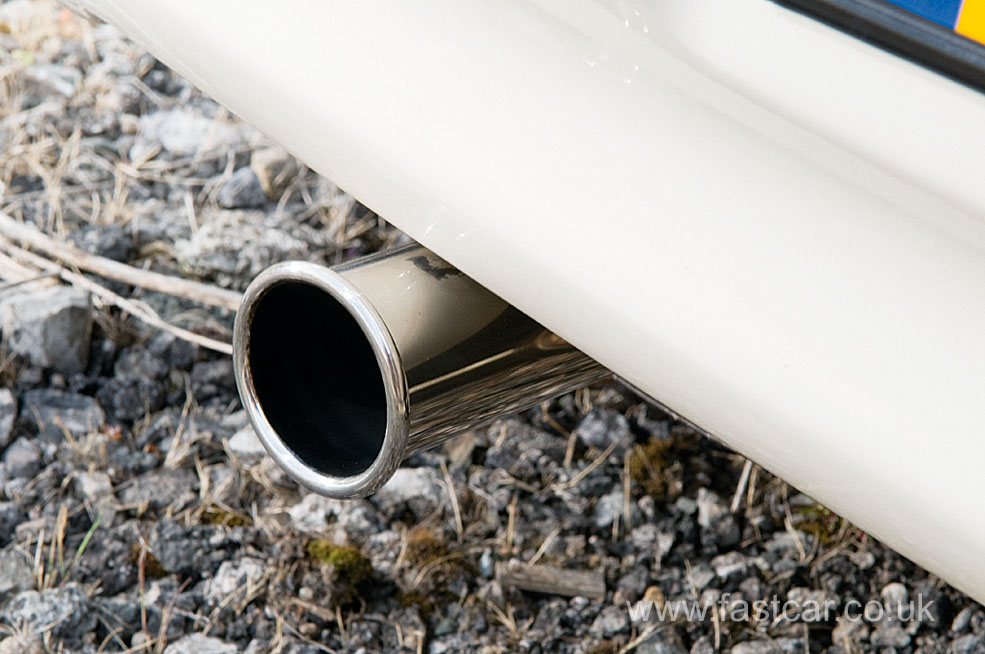 Even inside the car Scott's been clever with his money. The standard seats have been replaced with a second hand set of leather and Alcantara GTi seats, while JBL have been put in charge of sorting out the tunes. A set of door components, amp and a 10-inch sub have been installed by Scott, along with a more than capable Goodmans headunit. The little 1.1 engine is never going to win any races but it's economical and ideal for keeping the insurance minimal. A Scorpion exhaust has been fitted more for looks than anything but still gives the car a sporty little note.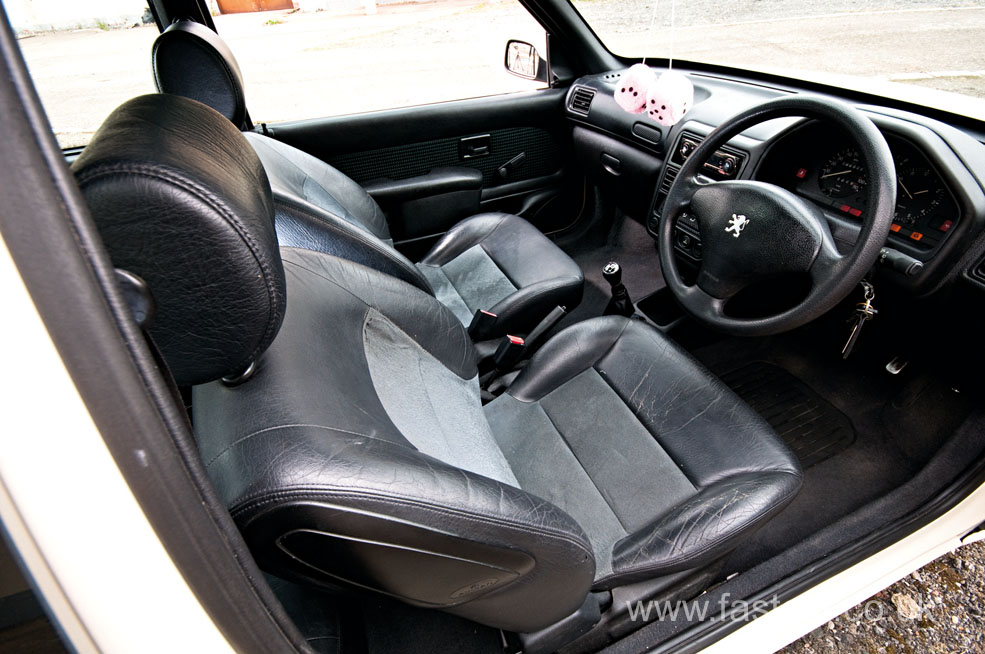 By picking an insurance friendly motor and doing near enough all the mods himself, Scott has beaten the bank and saved a wedge of cash. It just goes to show that there's always a way to build a feature-worthy motor on a budget. Top work.
PUG 106 TECH SPEC
STYLING
Front and rear bumper smoothed; side strips, repeaters, door locks, boot lock, aerial and rear wiper removed; roof covered in black leather; metal pressed plates; re-sprayed in VW Harvest Moon Beige.
CHASSIS
Modified Ford Probe coilovers on front with Gmax shocks and custom sized springs; rear torsion bar adjusted to match; JBW Rally Special 6×13-inch (fronts) 7×13-inch (rears) alloys; 175/50×13 Yokohama tyres.
INTERIOR
GTi leather and Alcantara interior.
AUDIO
Goodmans headunit; JBL tweeters, components, amp and 10-inch sub.
TUNING
Scorpion exhaust.