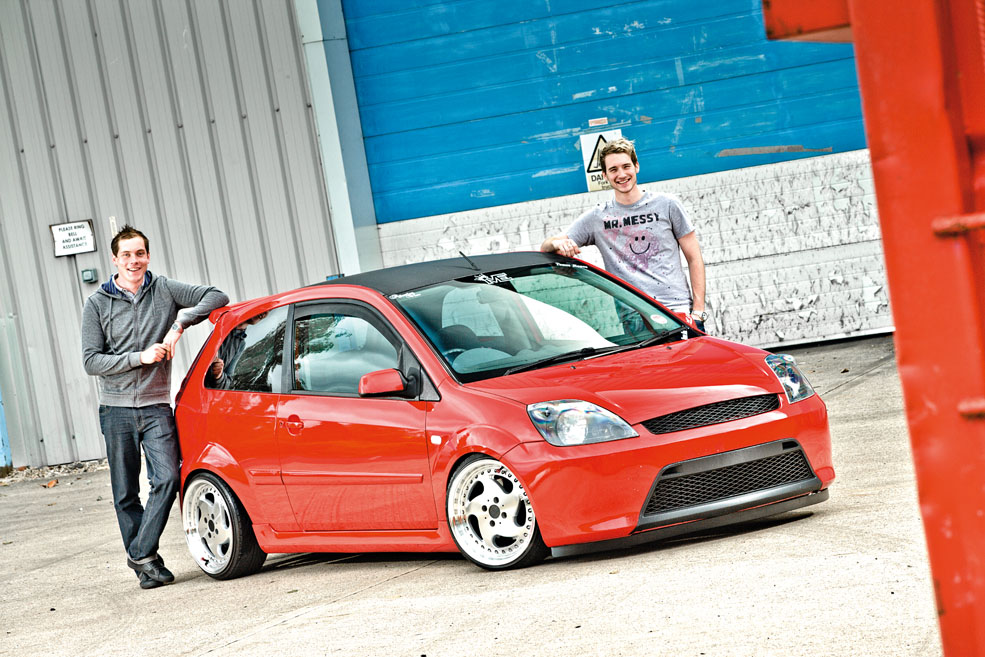 Johnny Ward's modified MK.6 Ford Fiesta Zetec S
Unless your name's Ashley Cole, going back to your ex is a tragically terrible idea. Let's face it: it'll never be the same, someone's gonna have been there since and who likes sloppy seconds anyway?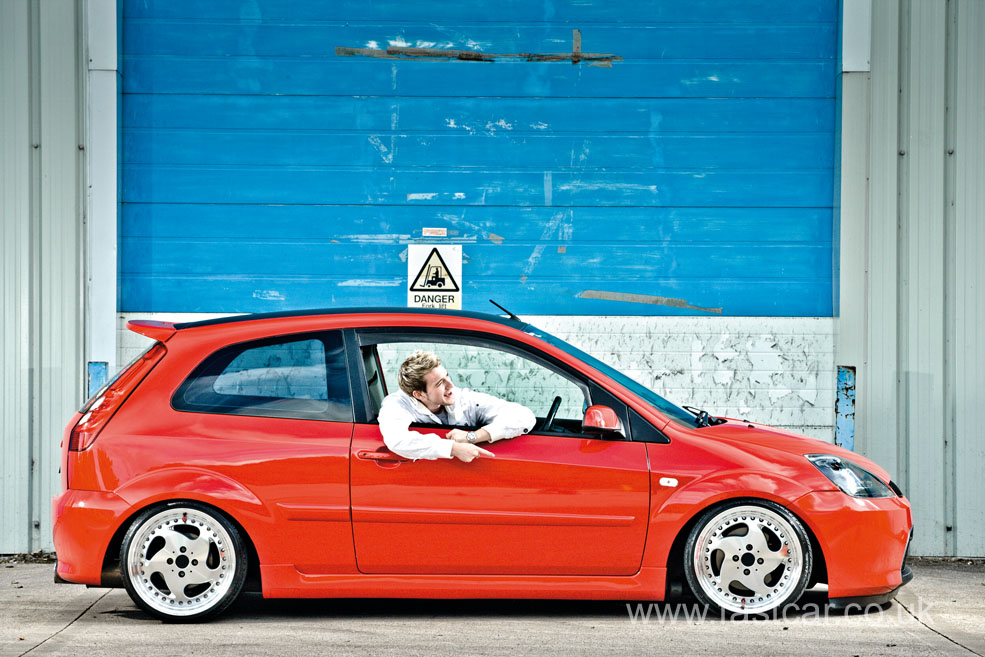 Luckily with cars, though, it's a bit different, and although Johnny Ward didn't exactly go and buy his old ride, he did go back to his styling roots to create a glorious second take of decked American-based metal.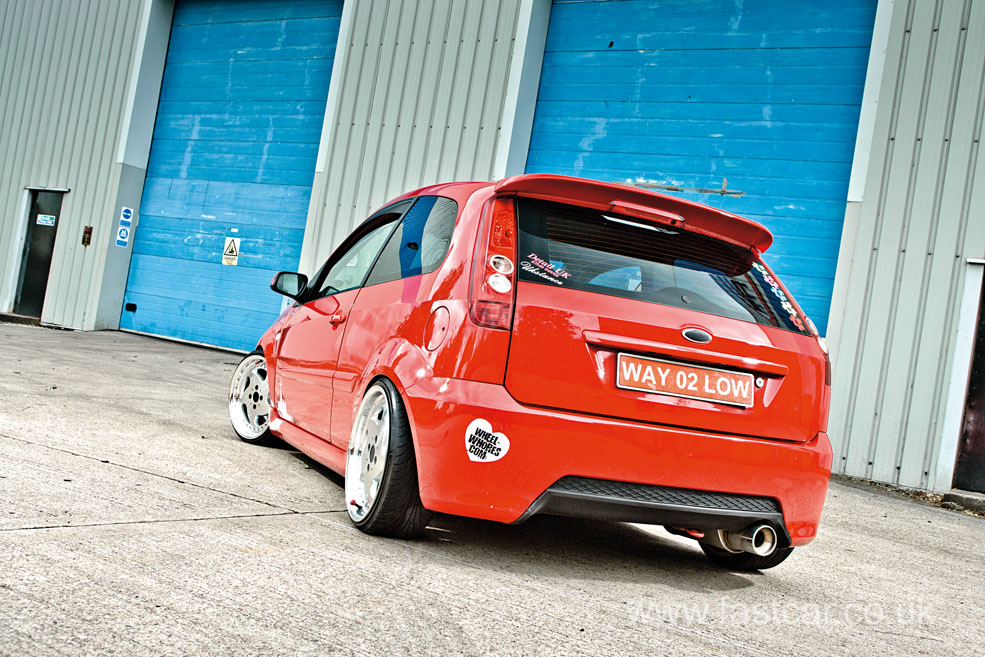 You see, Johnny went down in Fiesta folklore for his last effort, a stonking Mk.6 Zetec S Fiesta decked on Schmidt TH lines with Plush leather retrim. But, after achieving cover car superstardom back in 2009, he decided to sell up and move on.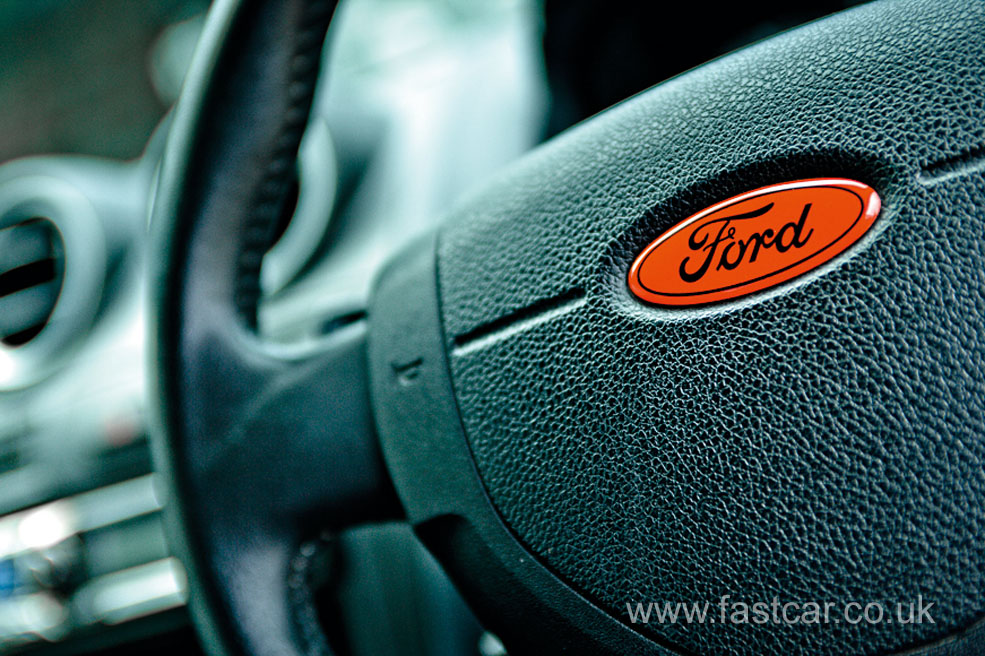 "I went and got a Clio 197, then a Mazda RX8 before a 207 GTi. The Pug was pants, though, so I swapped it for this Fezza as I missed my white one," says the Leicester lad of his return to Blue Oval ownership.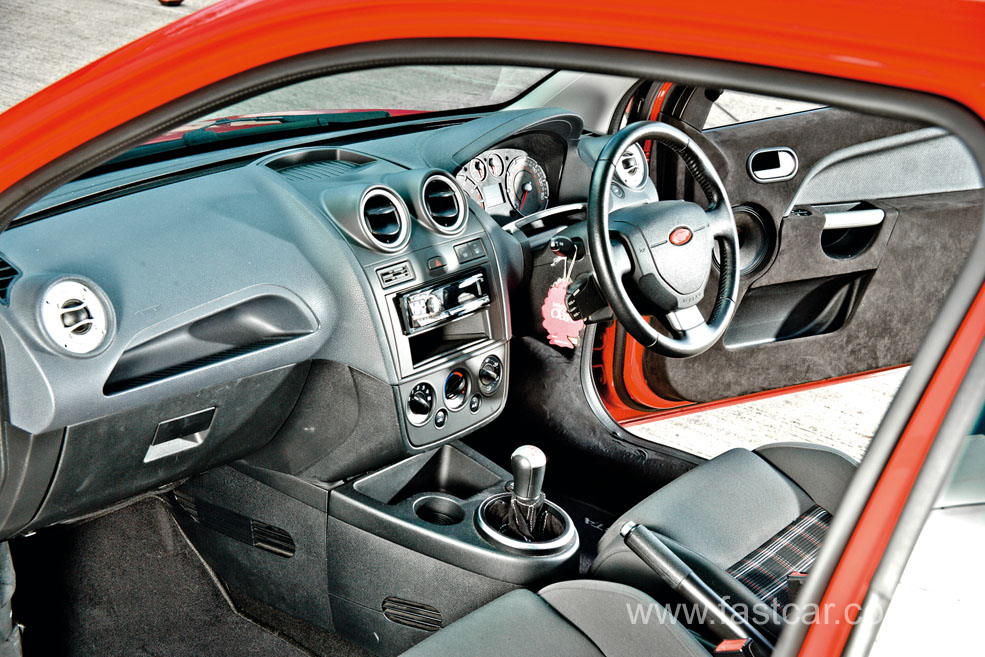 Although boasting the same facelifted Mk.6 body as his previous champion project, this new Fez had the meatier ST lump snuggled under the hood, meaning more beast to match the beauty of a few trick homemade mods on the rude red ride.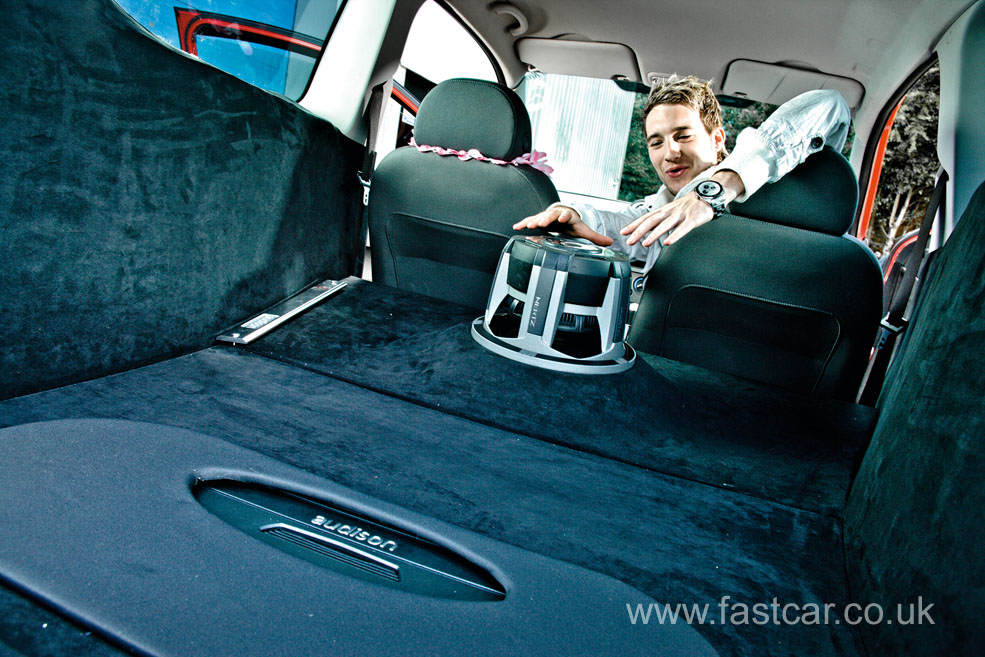 "I just wanted to do it all again but with a different approach," says Johnny of Project Fez Take Two. "Other than the door cards, which Plush again did for me, I've done it all myself this time," he says, pointing out the Alcantara retrim and those awesome Golf GTi arse holders sitting pretty in the Ford cabin.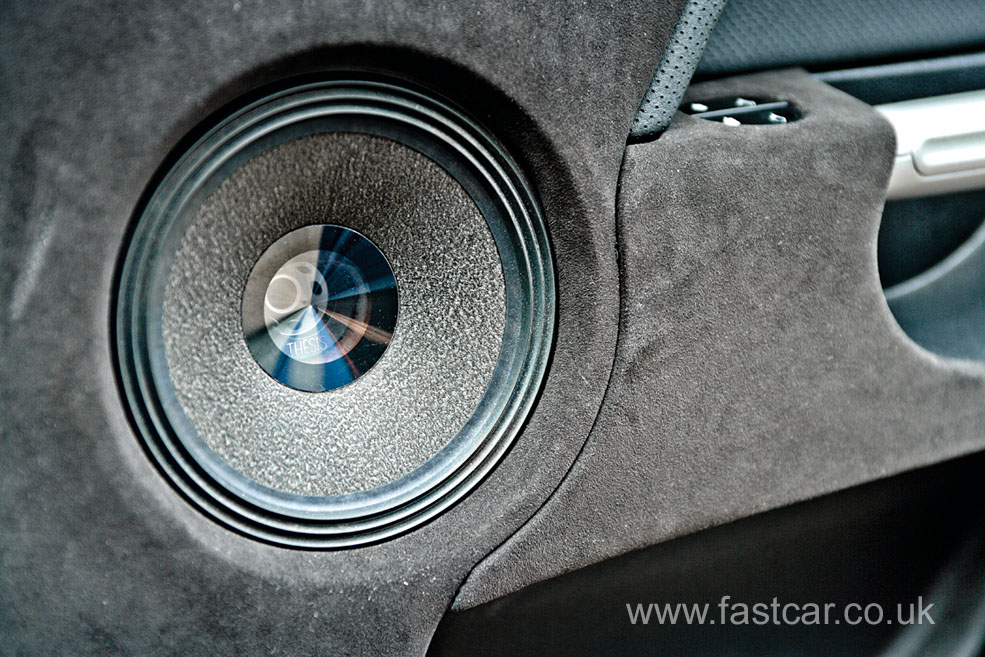 The Fez is packed with sweet sounds too, thanks to full on, high-end Audison goodies, and Johhny isn't a wimp with the watts either. The Midlands modifying expert rolled up to the FC stand at TRAX with Cher Lloyd absolutely screaming from the Fez's install, which even left our gay anthem connoisseur Slim Jules stunned into silence.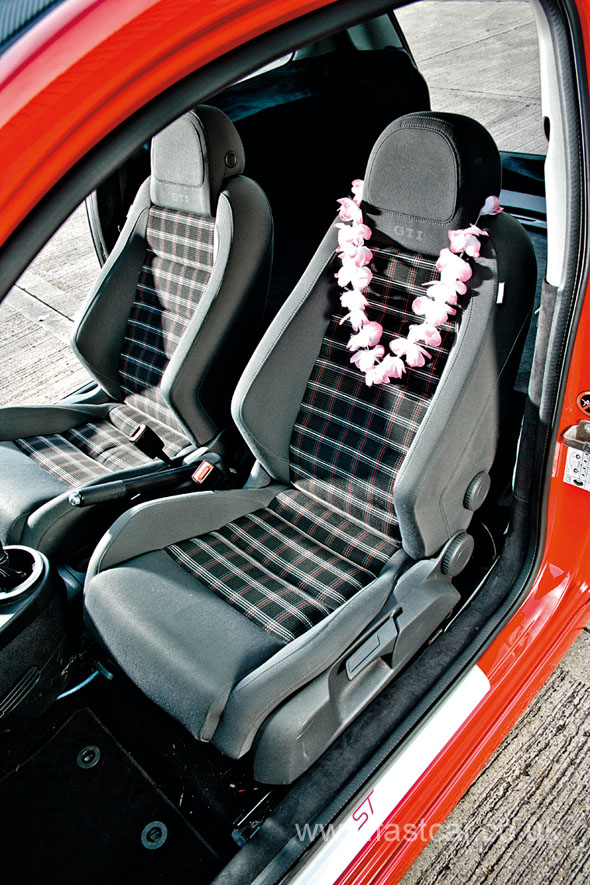 Some smoothing and classy carbon wrapping on the roof, wind deflectors, grilles and wheel centres keeps things slick and subtle on the outside, where Johnny wanted to keep as close as possible to the OEM look. "It's all about understated details that don't jump out at you," he explains.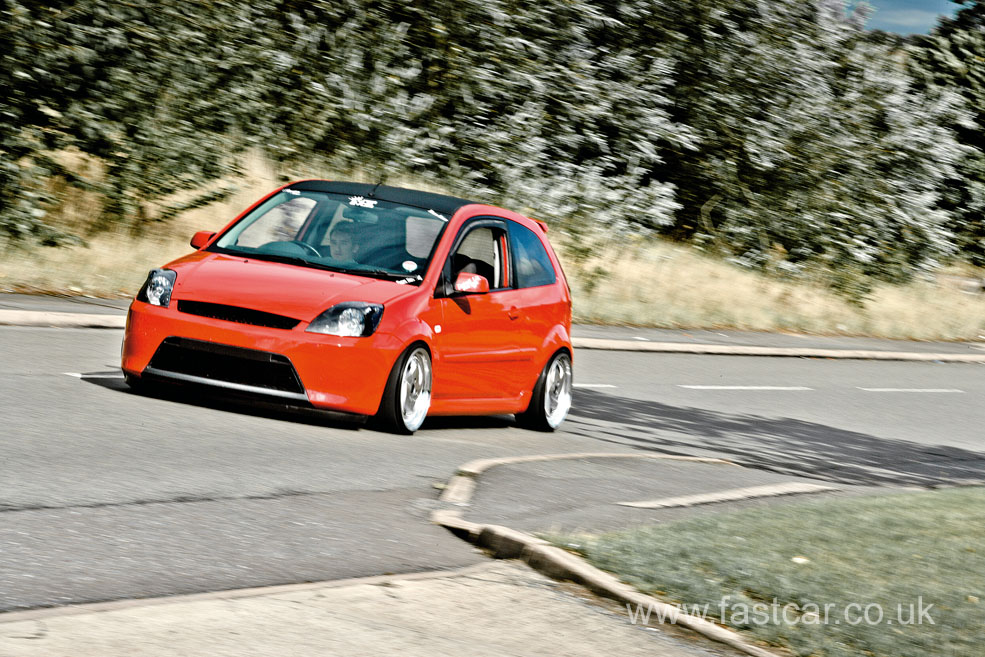 Johnny claims he didn't realise it, but he's also hit up some US style stance on his ride too dabbling in a healthy dose of down and out taken straight from our good fellows over the pond to make sure the ST is sitting pretty for his second FC shoot.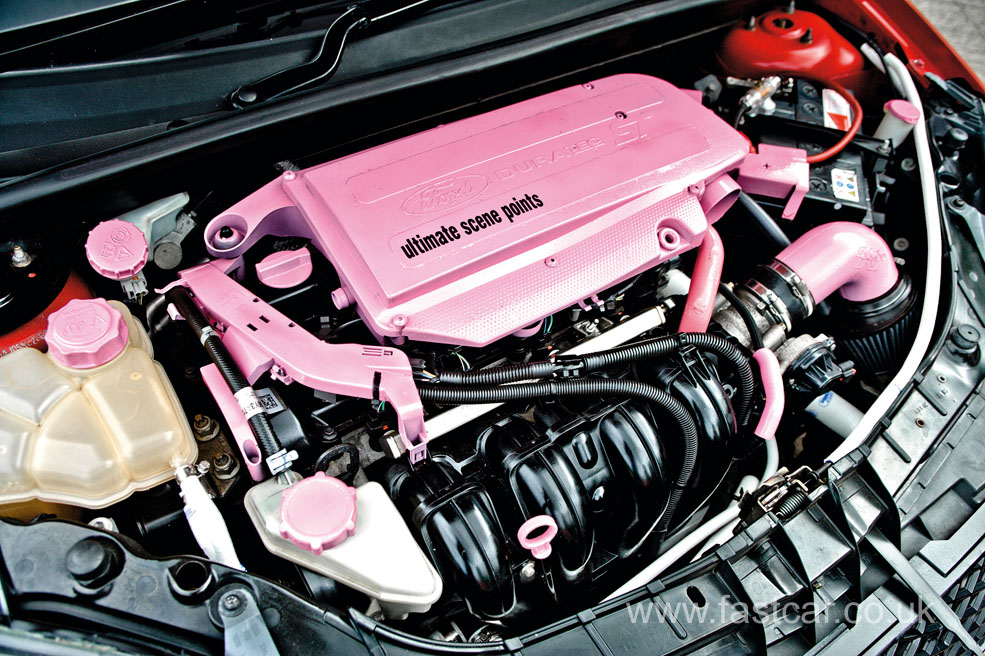 So, based on Johnny's example with his latest Fiesta, sometimes it's good to go back, and in this case twice is definitely nice.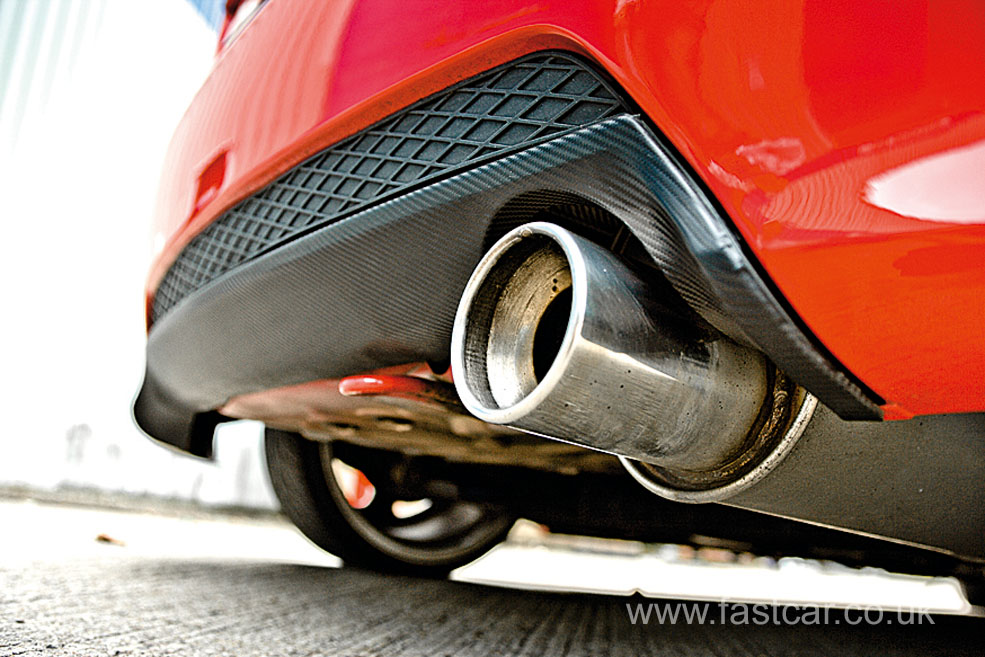 TECH SPEC FORD FIESTA
TUNING
K&N cold air induction kit; full Mongoose cat back system; Samco full white/pink performance hoses.
STYLING
Front and rear bumpers smoothed; carbon vinyl roof, front and rear grilles and wind deflectors; debadged grille; gloss black headlights; gloss black grilles; gloss pink engine detailing.
CHASSIS
AP coilovers; MAM MT1 polished alloys, 8J all round; upgraded Brembo discs and pads.
INTERIOR
Golf Mk.5 GTi front seats; custom front door cards; custom rear install with tartan detail; interior trimmed in black Alcantara; short gearstick.
AUDIO
Audison Thesis TH 6.5 sax mids speakers; Audison Thesis TH Violino 1.5 tweeters; Audison VRX chrome shadow 4.300 amp; Audison SRX2S amp; Hertz 10-inch DVC sub hx250d; Skinz sound proofing; full Audison and chord cabling (Sonus and Odyssey 2); Alpine 9853r headunit.