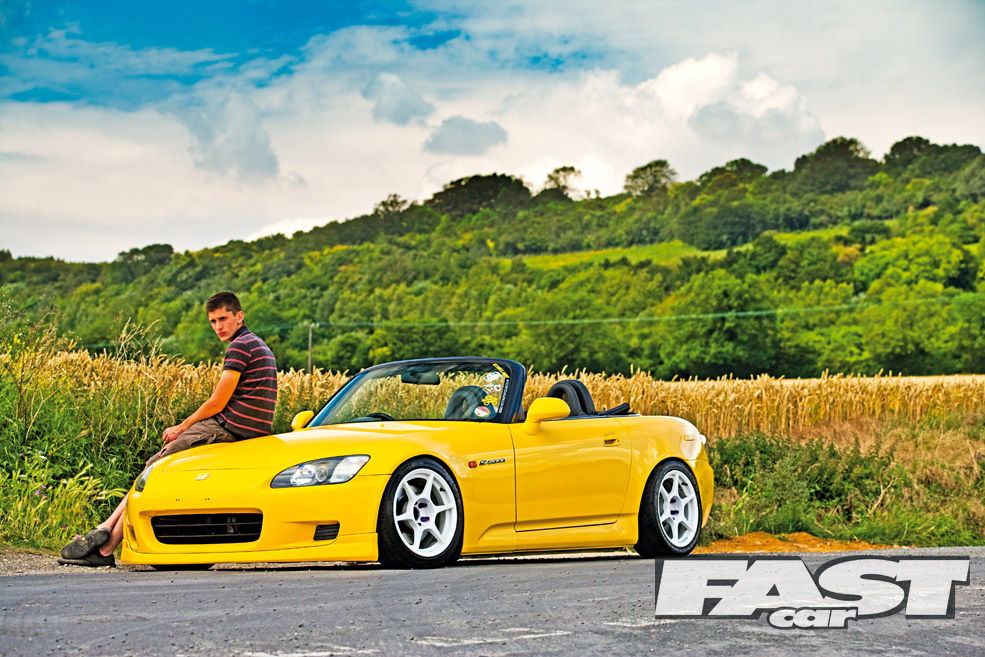 James Rowe's modified Honda S2000

Appearances, as my old Nanna used to say, can be deceptive. Take James Rowe, the owner of this awesome modified Honda S2000. When he arrived for his shoot sideways in a cloud of tyre smoke, not only did I fear for my personal safety (not to mention that of snapper Dan and his camera gear), but I couldn't help wondering just what we'd let ourselves in for.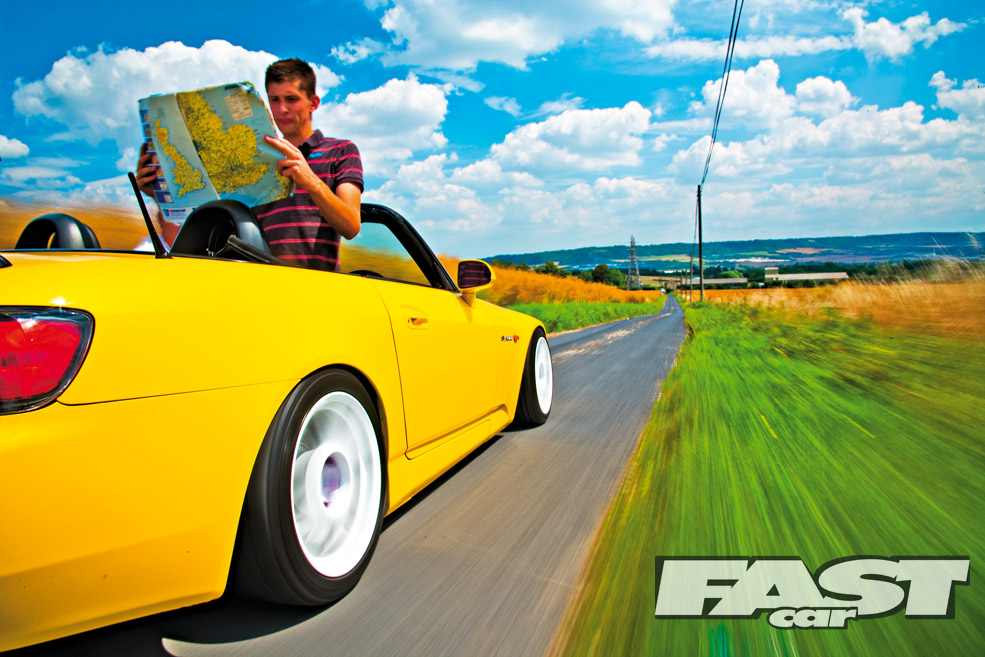 So who exactly is this nutter? Some sort of drifter? Surely a man who lives life teetering on the edge of imminent destruction? Well, when he announced he's an IT support engineer from Kent, the sleepy garden of England, I nearly choked on my morning latte.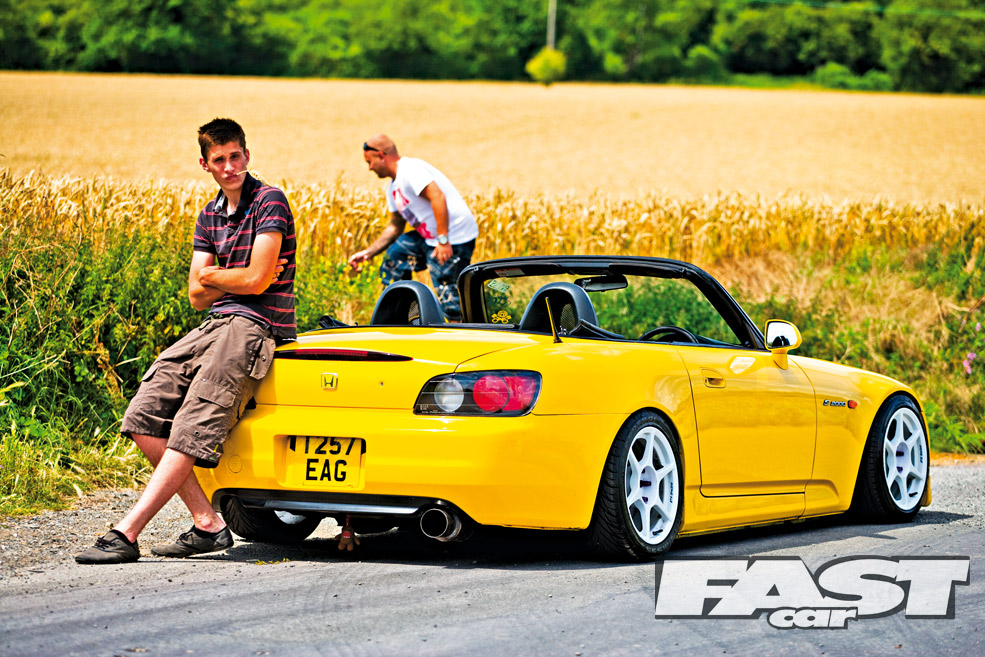 You see we have a few of our own computer bods here at FC towers. They reside in our basement, far away from the realms of normality, and, unless you really need a four-hour conversation on algorithms and Star Trek, the rule is to stay well clear. Can I imagine these guys driving anything other than a Prius or some other equally offensive snot box? not a chance. And certainly not a lairy, drop-top sportster.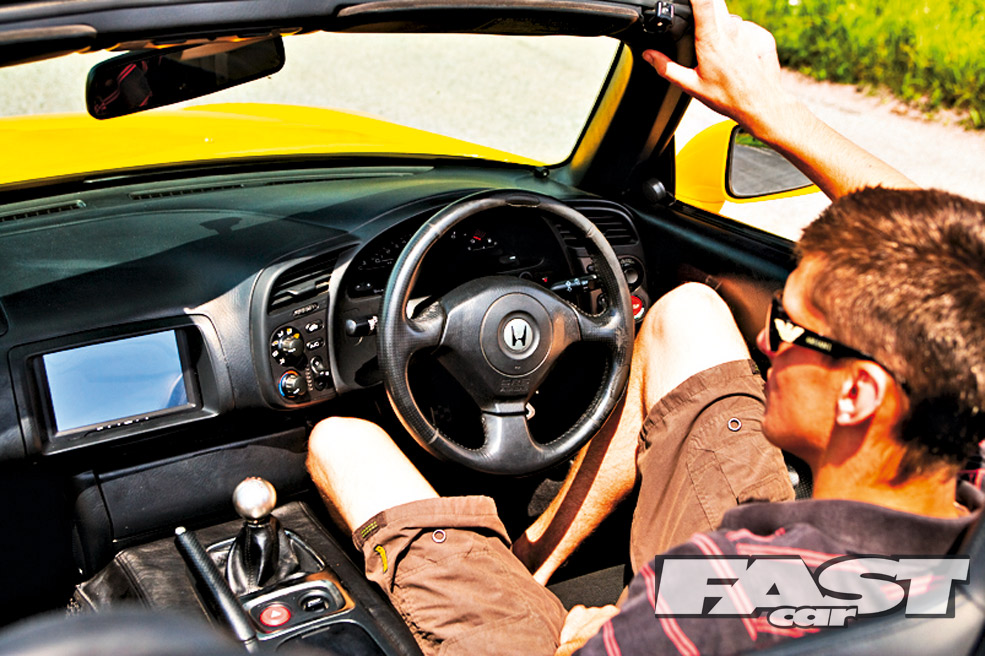 Yes, James isn't quite what you'd expect from the IT crowd, but it's good to see he's put the stacks of cash to be made from pressing buttons and reading code to good use. At only 22, barring an NSX and Jag XJ220, he's owned just about every car he's ever wanted and most of 'em have been highly fettled little numbers sporting an H badge. The serial modifier's love affair with Hondas is long and illustrious and, as history has taught us, it can only lead to one thing: building his ultimate S2000.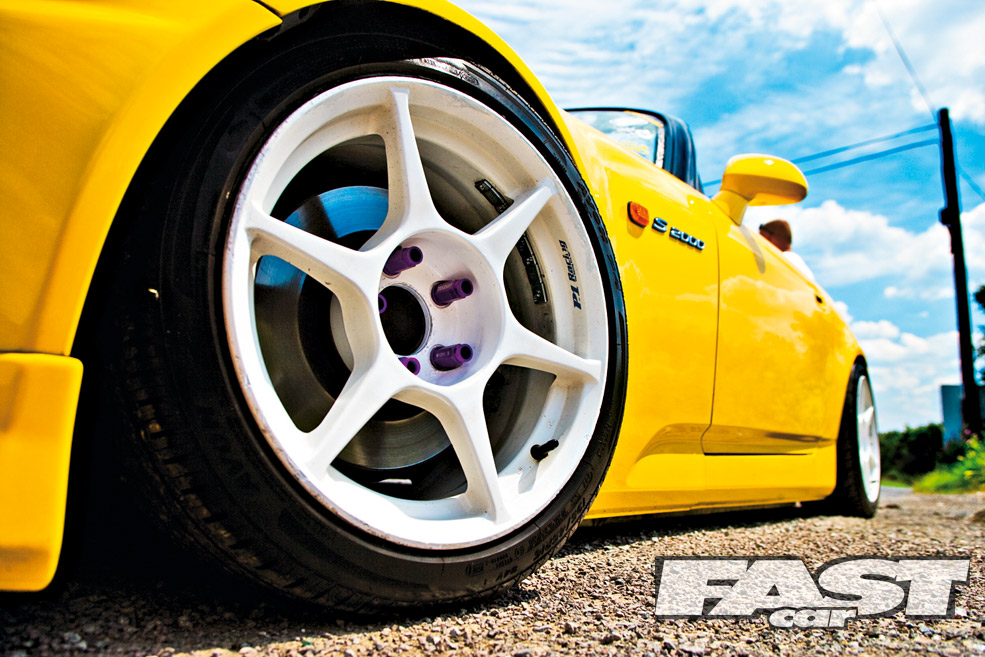 As for those deceptive appearances, the same goes for James' motor. it may be a bright yellow convertible but this one's hardly your Toni & Guy special.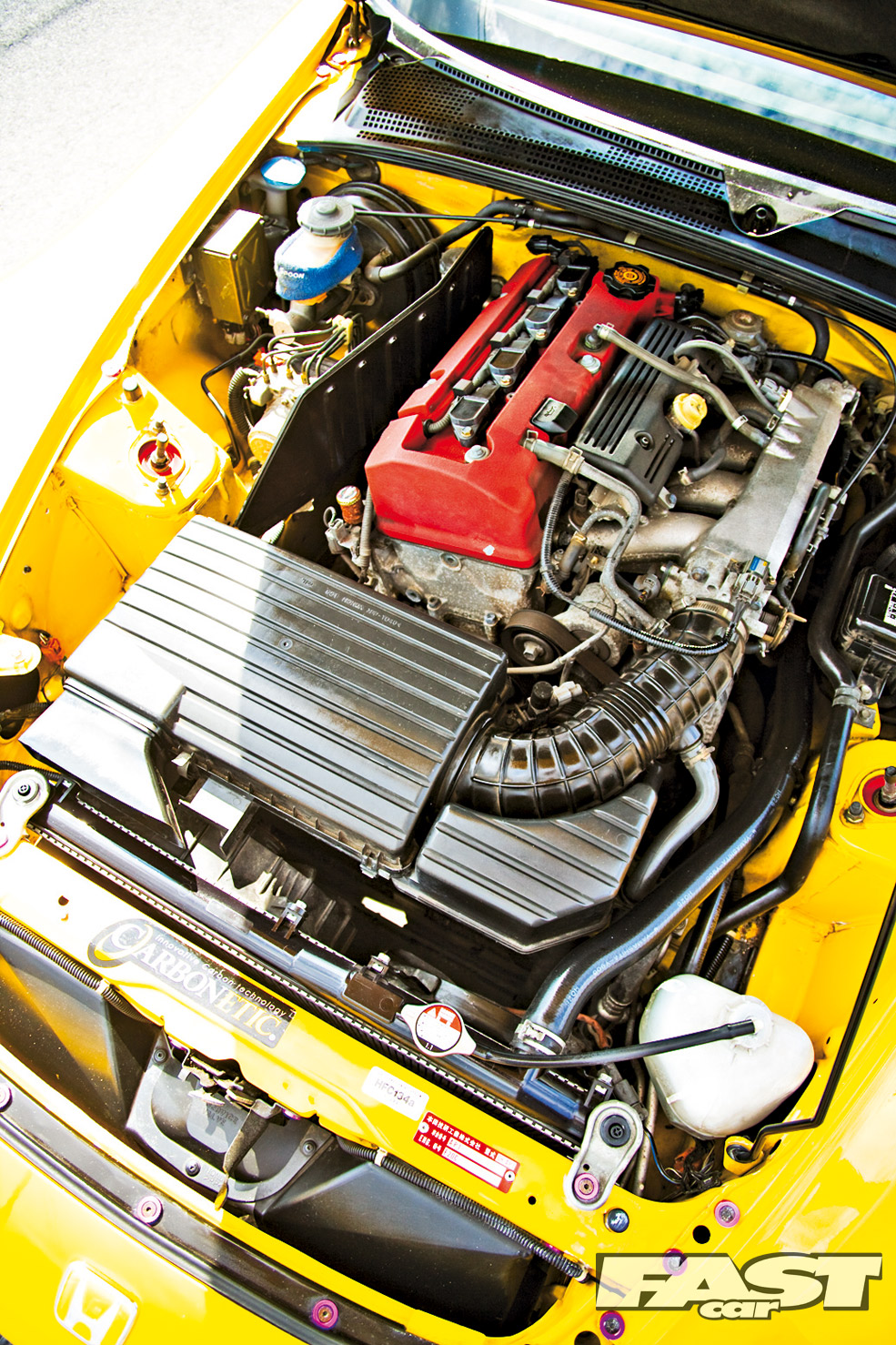 Formerly owned by one of Japan's street drifters, and weighing in with tasty additions like a serious diff and the import-spec power hike, James had the S2000 shipped straight to Blighty, before pulling the bugger apart and starting all over again.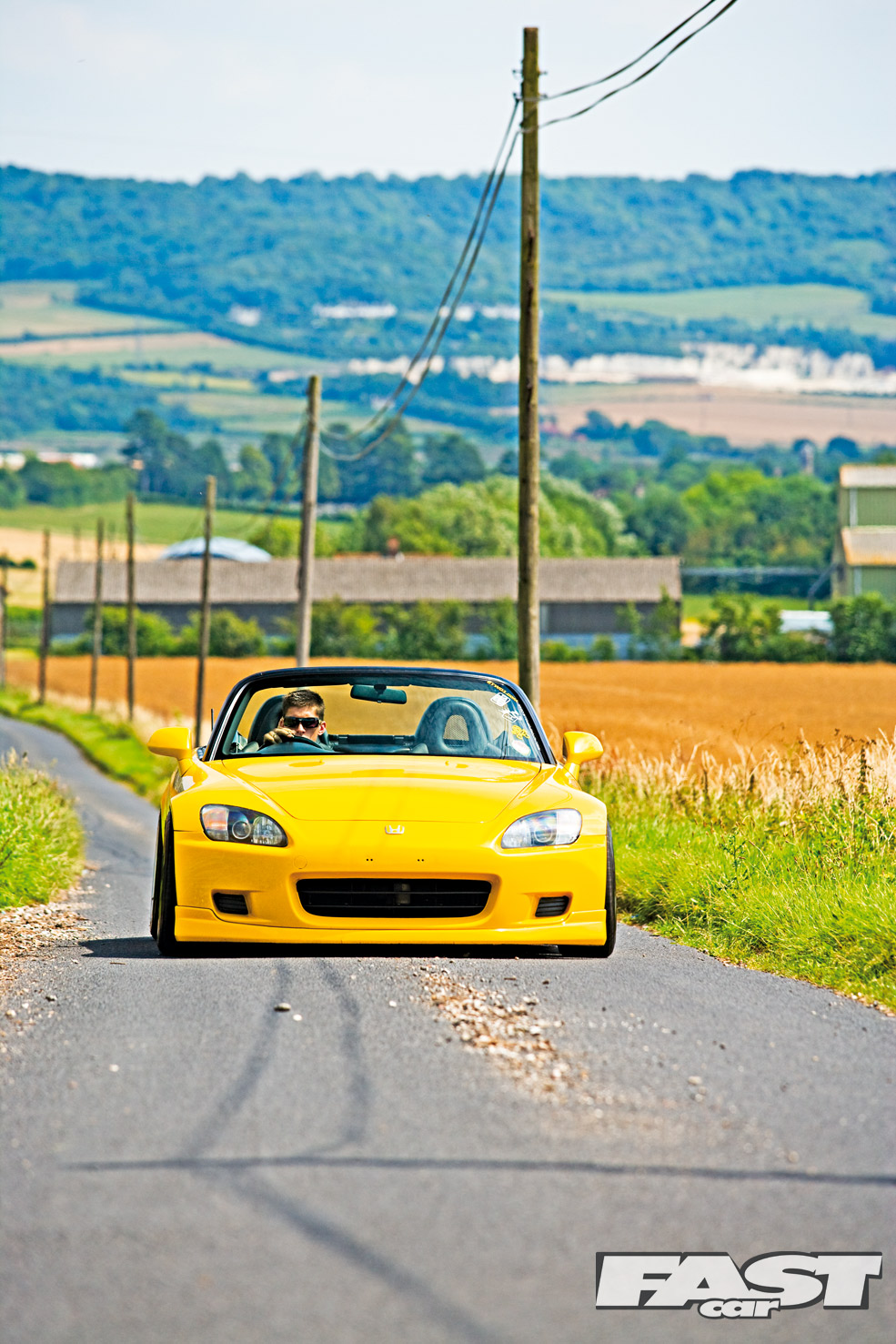 Some nicely thought-out mods, including that single-exit exhaust and the Buddyclub wheels, have been specifically designed to give extra power and impeccably sweet looks. Others, like the race-bred coilovers and carbon clutch, are simply essential to cope with James' enthusiastic driving style. There's even a whole load of audio gear and an in-car PC thrown in for good measure, but Iwas too busy holding on for dear life around Kent's country lanes to risk asking for a demo.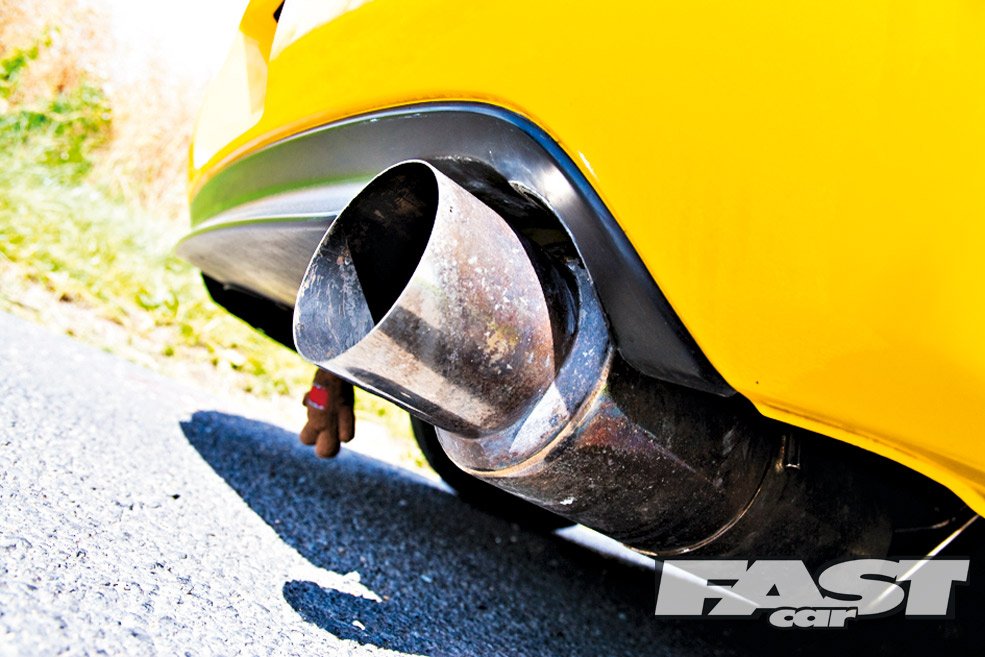 Still, the most important thing is the final result. Simple styling, devastating performance and more tech than your average Maplin adds up to one awesome ride. But, just as the world of technology moves at unbelievable pace, James isn't done yet. As the S2K is coming off the road for a winter helping of supercharging and caging, we reckon there'll be plenty more sideways antics come summer.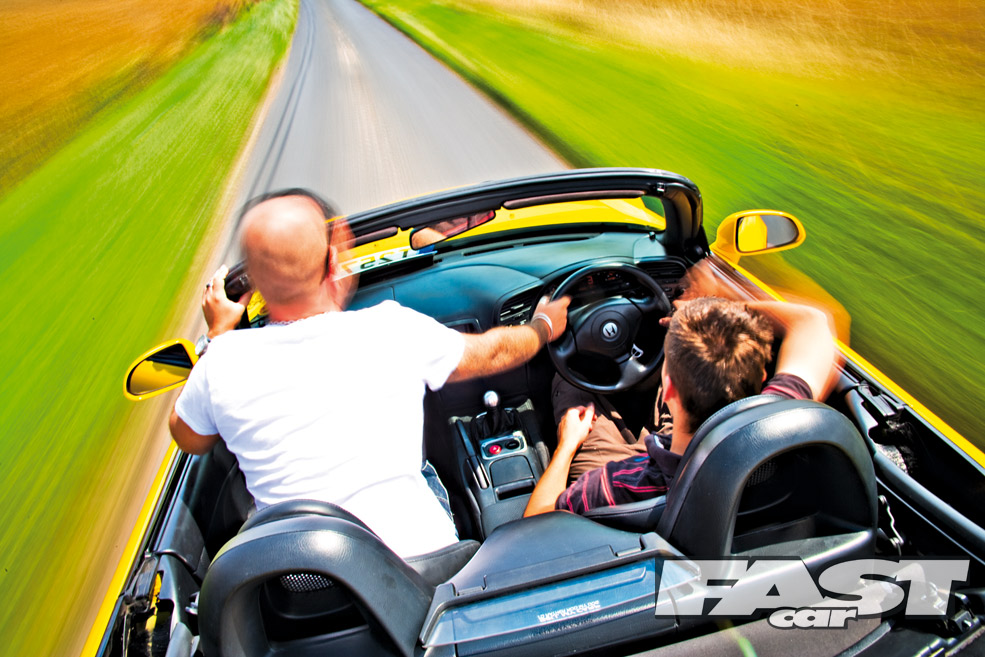 Nice work James. But next time I'll be getting the bus!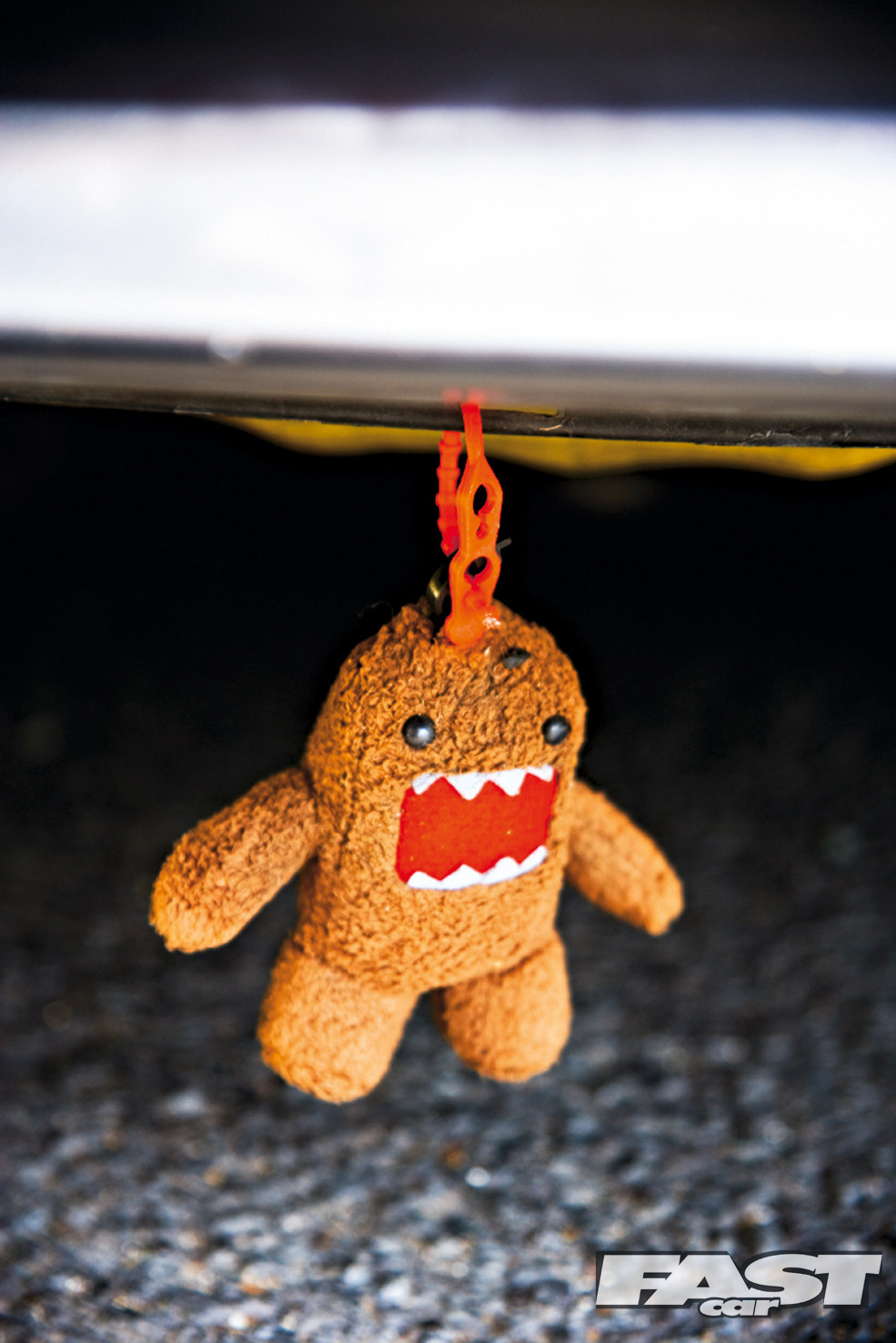 TECH SPEC HONDA S2000
TUNING
Spoon manifold; J's Racing exhaust single with de-cat pipe and single backbox; Carbonetics carbon clutch and flywheel kit; K&N air box filter with DIY cold air feed; JDM-mapped ECU; uprated plugs; Tegiwa engine bay dress up parts.
CHASSIS
Buddyclub P1 7.5×16-inch (ET 12) wheels; Tegiwa purple anodised wheel nuts; Buddyclub race-spec coilovers; T1R half shafts and lower ARBs; EBC disks and uprated yellow stuff pads; braided brake and clutch lines; new Mohair roof.
STYLING

AP1 GT front lip; lots of stickers; Domo hanging toy.
AUDIO
JVC iPod headunit; 7-inch Lilliput HDMI touchscreen, Pioneer Speakers and tweeters; HDMI, video, DVI and VGA cables along with AUX audio ran to boot; Car PC; side steering-wheel buttons cabled to control PC volume output; power inverter to boot for up to 300 watts of power for 240v equipment.