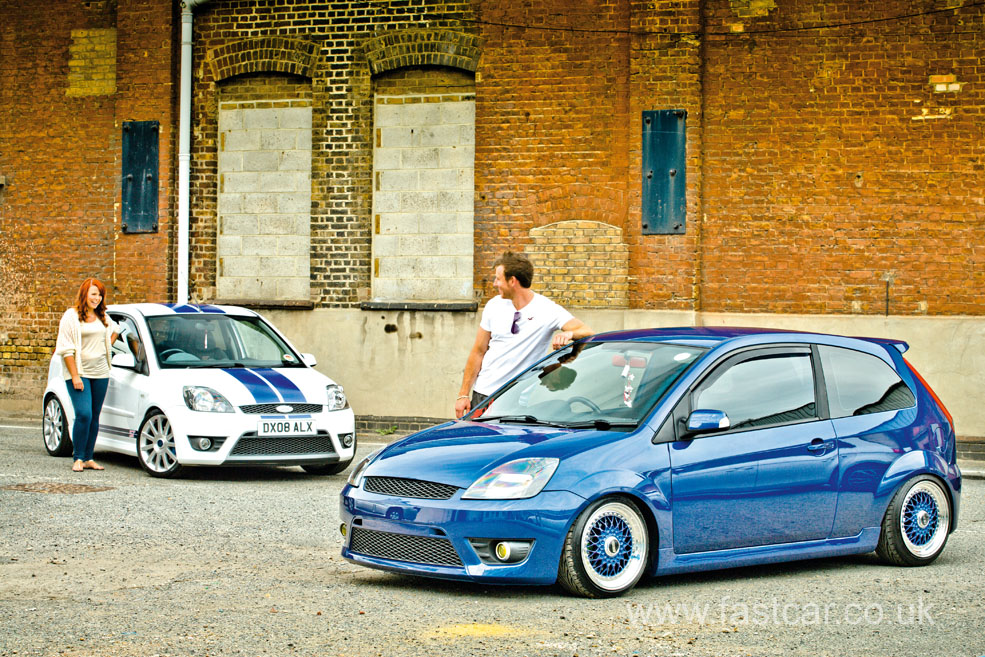 Jamie Pages modified Ford Fiesta ST
Car, or missus? It's a dilemma that sweeps across the mind of many a right-thinking chap on a daily basis, where honesty will tell you it's a predicament usually too close to call. Missus, or car?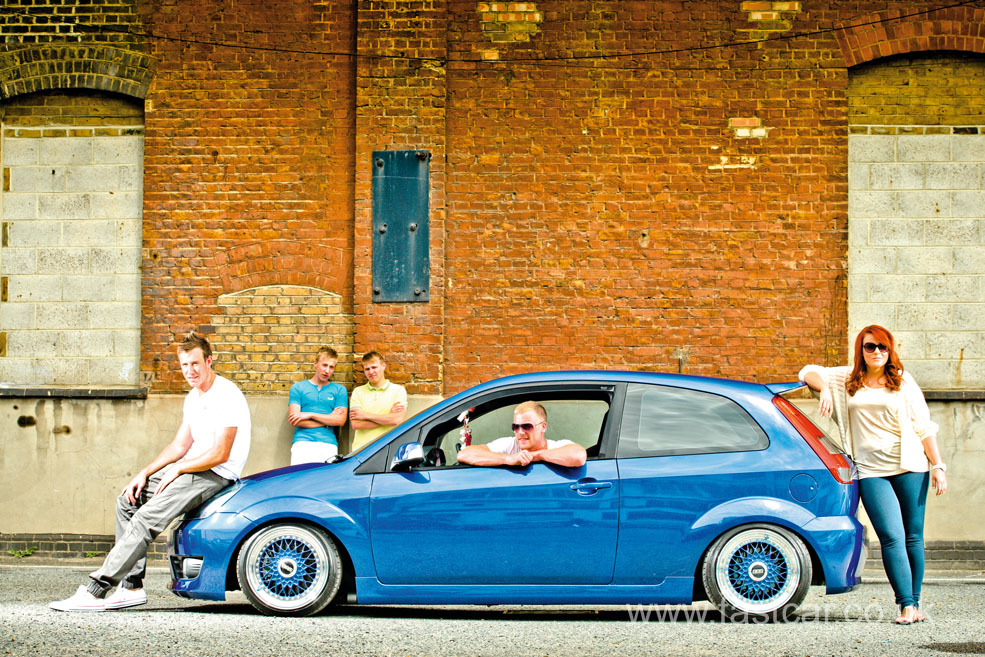 Jamie Page doesn't have that problem though: he's got every lad's dream of having an absolute spanker of a car on the drive outside and a missus who's as into modifying as he is, putting the kettle on for him indoors. How did he get it so good?!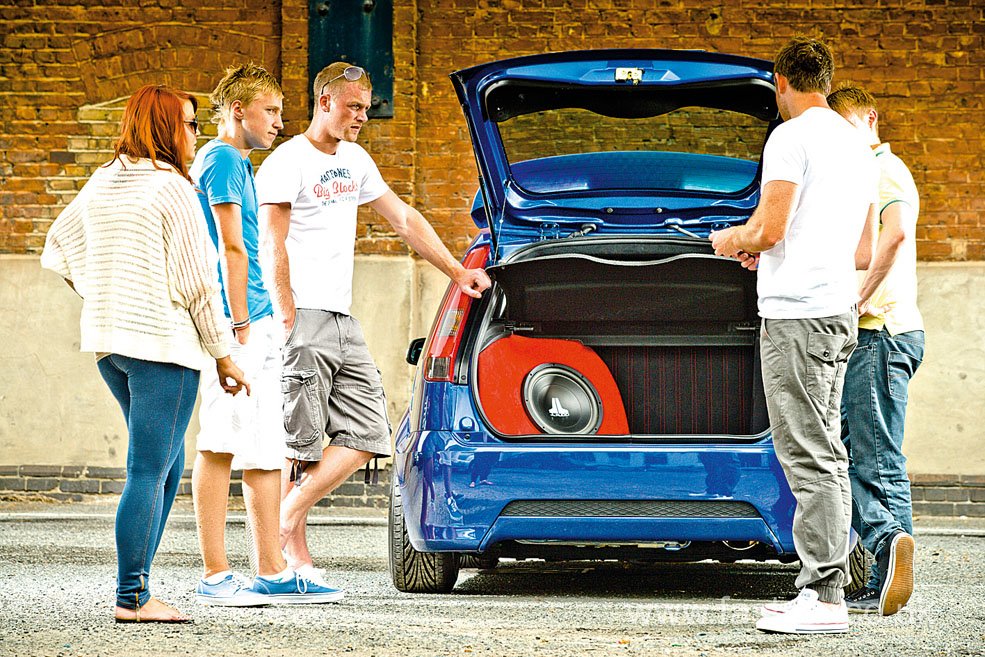 The styling of his stripeless ST started with an annoying dent in the driver's wing when Jamie got the car four years ago, so he took it to a bodyshop for fixing – only for the repainted wing to come out a different colour.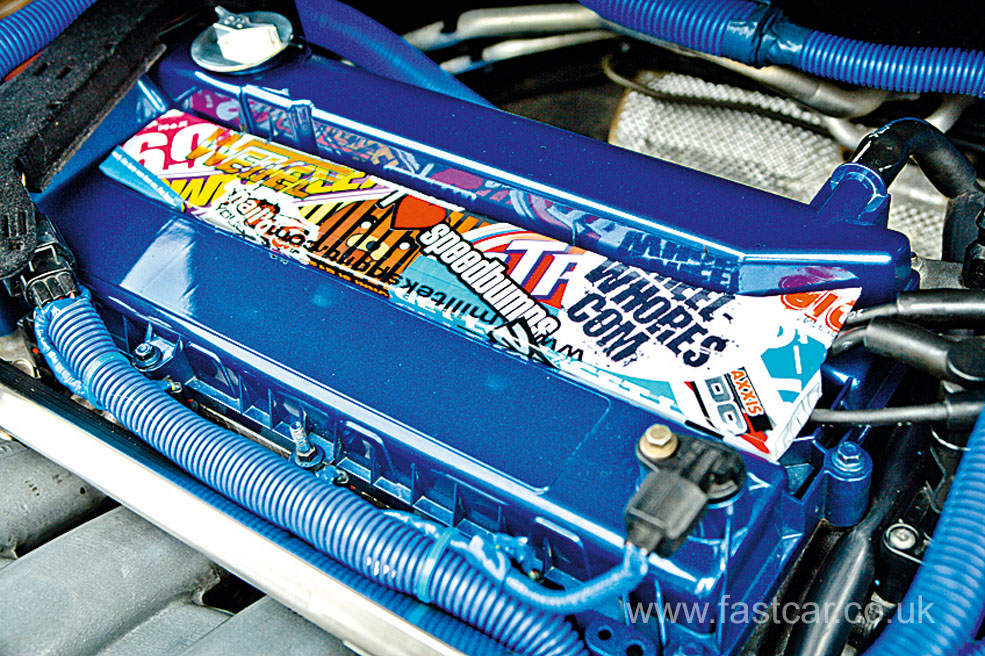 "I then went to another bodyshop to get the paint fixed and while I was there, decided to have some parts smoothed," says Jamie.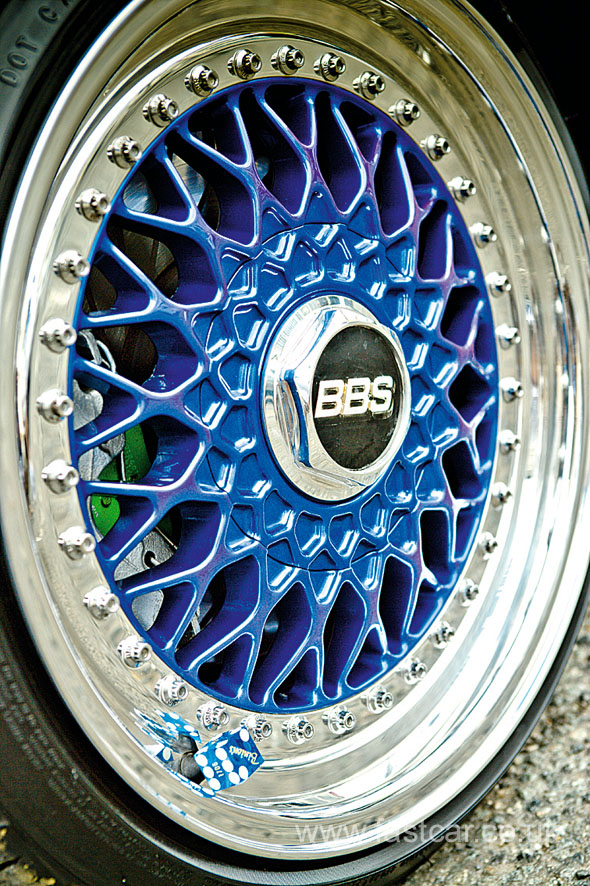 Later, the Bexleyheath boy took it in a third bodyshop to go all out on his Blue Oval beauty featuring heavy smoothing, removing and neat touches like the ace Focus indicators inserted into the stock Fiesta mirrors.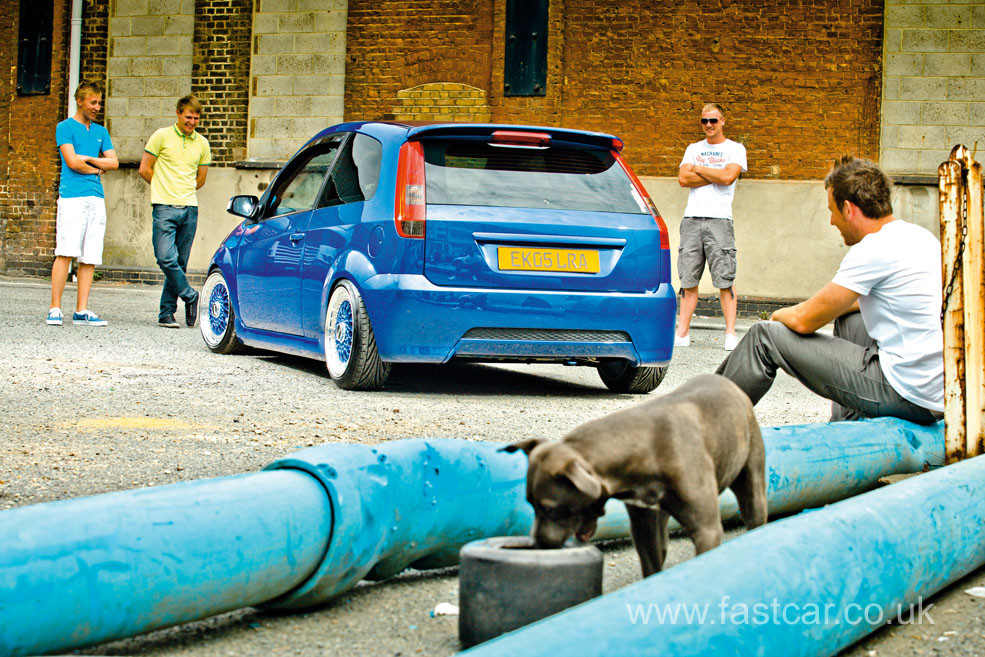 Jamie's been fussy with the wheels, too – going through five sets of rollers before realising there's nothing like the shiny sight of BBS RSs tucked neatly under your ride. Problem is, they just ain't made in Ford fitment – not that it stopped Jamie, who had them on in no time to be one of the only Mk.6 Fiesta's we've seen sporting the scene-tastic RSs.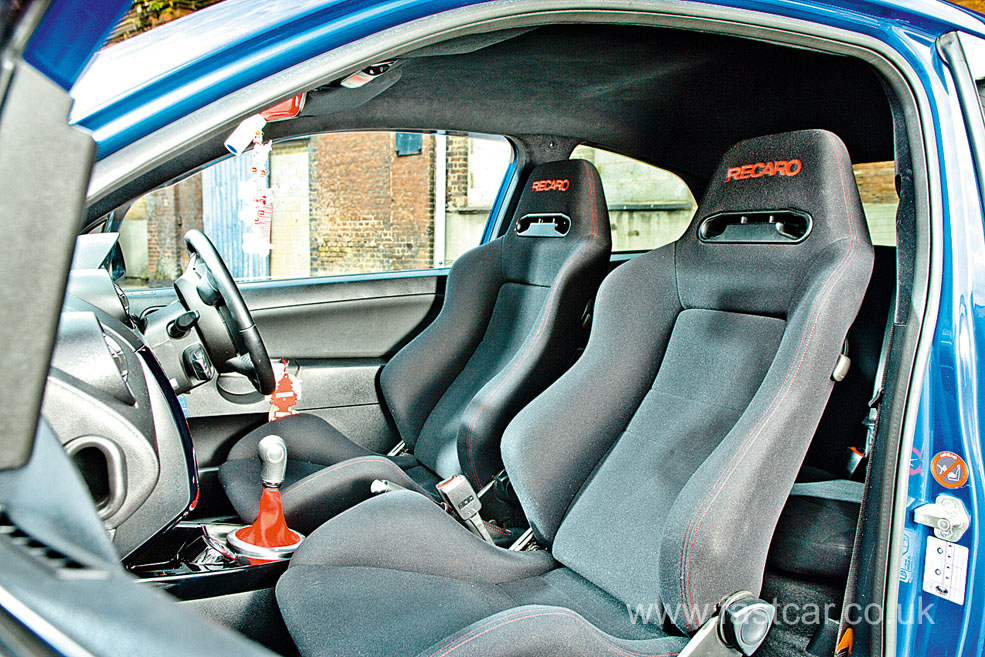 Jamie's made it as neat on the inside as it is outside, getting the rear bench trimmed to match his plush Recaros and had the roof, pillars and install sporting neat flock and suede for a subtle OEM-style touch.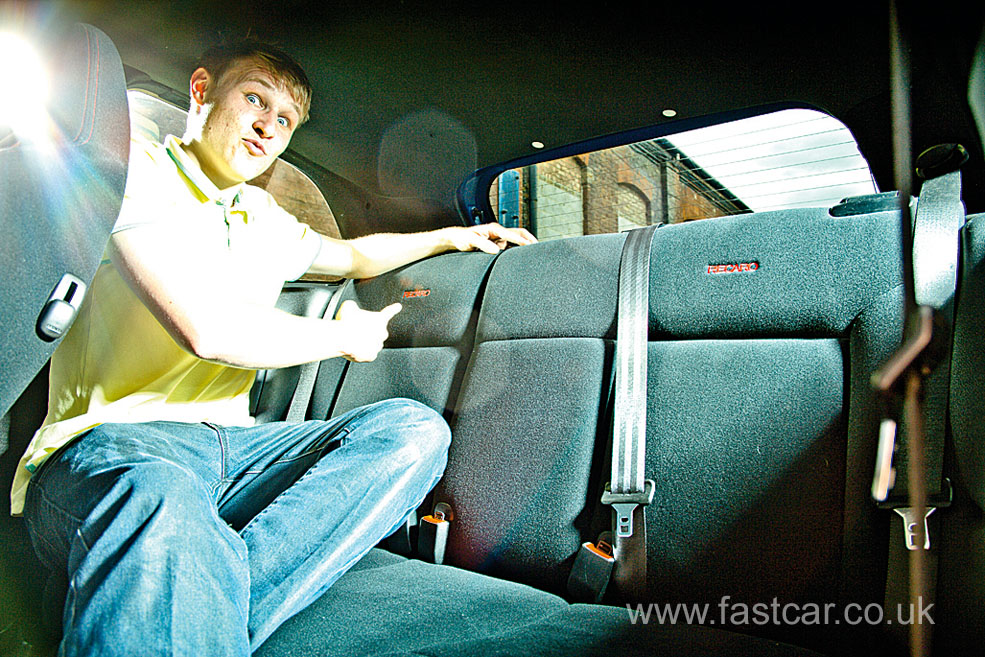 Some Ford fanatics aren't so keen that the car doesn't look like an ST, but removing the famous stripes and giving the Fez smooth and simple lines is for us nothing short of a big win all day long.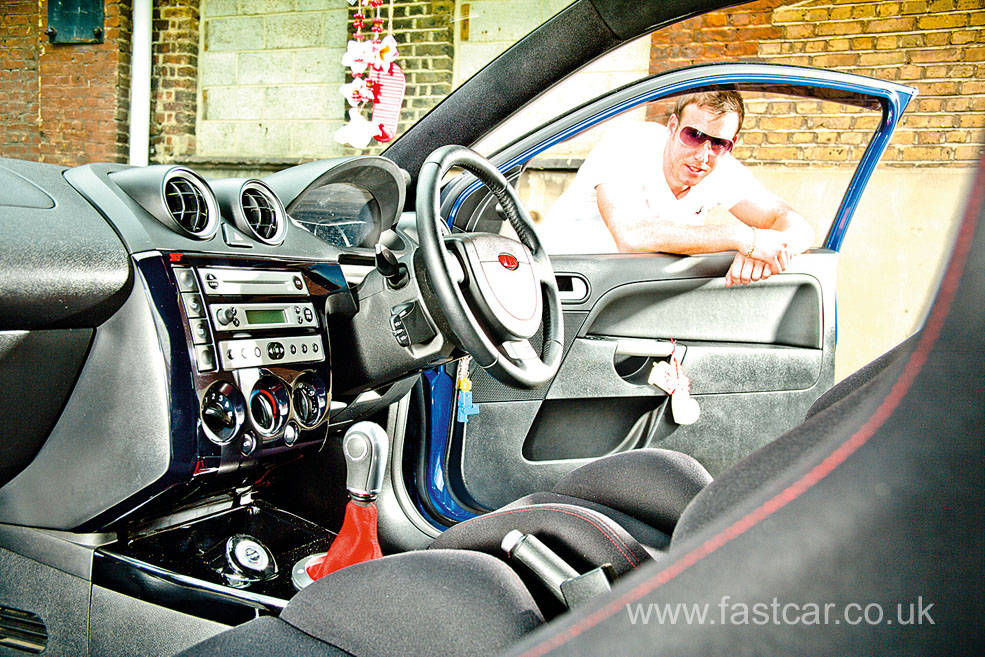 Even though it might not look like an ST, it still goes like one, thanks to some choice tuning including Cosworth goodies under the bonnet. "I prefer the way it looks rather than the way it goes," admits Jamie, "but with so much work on the rest of the car, I couldn't just leave the engine."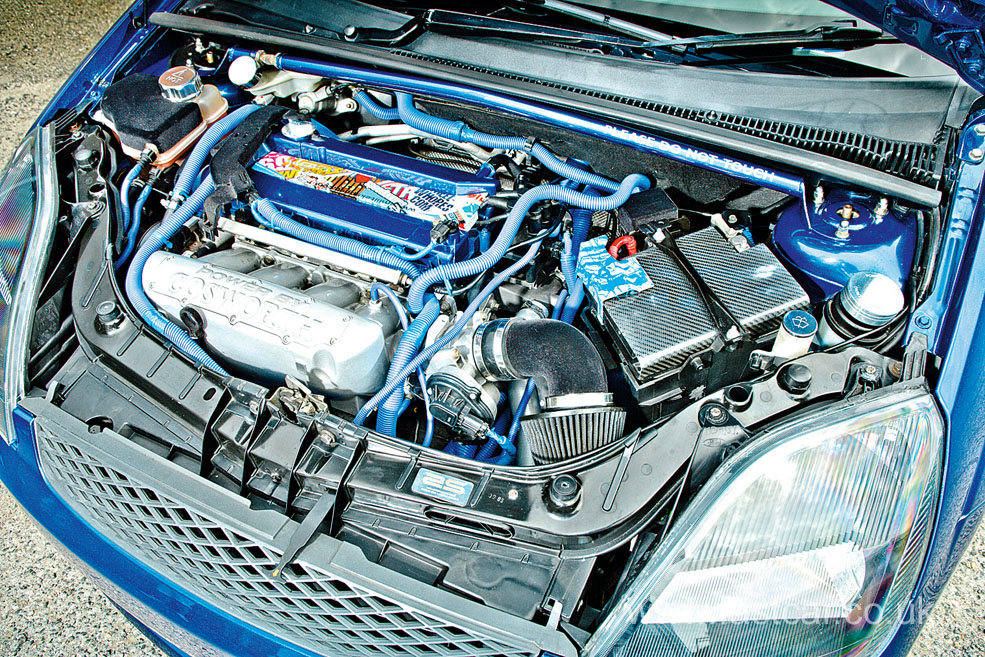 The Ford fettling has rubbed off on his missus Alex, too, as she's now rocking a facelifted ST with a few subtle mods. Alex has kept things simple in crafting her ST, trusting in her own handy work to make for one half of an awesome Fordsome!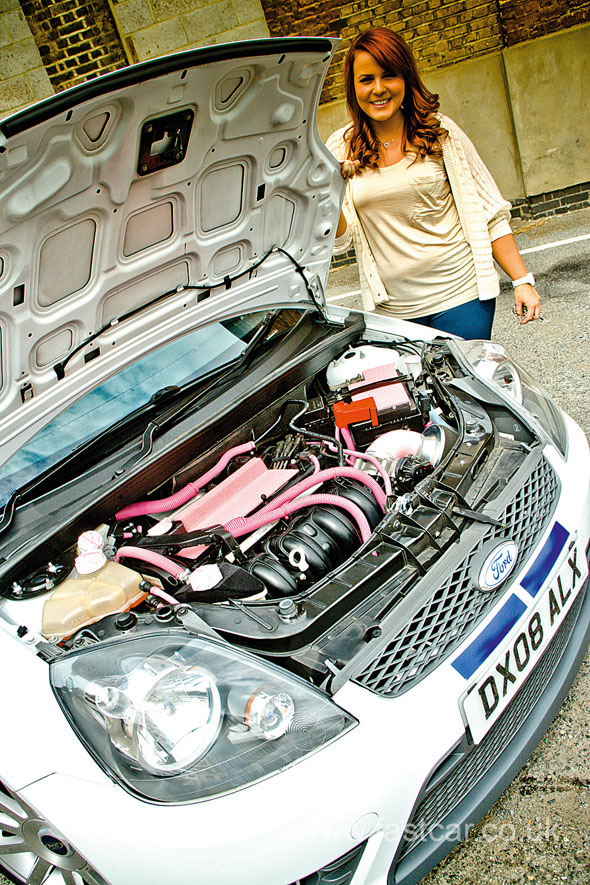 So, car or missus? We'll have both, thanks!