After getting hooked on rotaries at 21, Sim Harratt couldn't resist rekindling his passion for them when the chance to buy another arose. Read on to learn more about his latest modified FC RX-7.
Feature from Fast Car, first published in 2021.
Words: Dan Sherwood. Photos: Ollie Wildsmith.
Nostalgia is a fickle thing. As time passes and memories fade from crystal clarity into a hazy dream-like blur, it's hard to remember the true feelings you had around certain subjects. It's like your brain has compressed the memory into a cerebrally-stored JPEG, selecting certain parts of events and deeming them surplus to requirements and only keeping what it thinks is the important stuff.
This can lead to the whole rose-tinted spectacles phenomenon, where the way you remember events can be through a very distorted lens of how they actually felt at the time. It happens with everything we experience, from our first job, our first loves, or even our first cars. With intense scrutiny, we can see they actually weren't the best of times. Like maybe you were working for peanuts, or your other half broke your heart, or the first car you owed was really a rust-riddled, gutless old banger. But yet we often look back on those times with fondness nonetheless. And it's this retrospective optimism that, left unchecked, can often lead us into making poor decisions later in life.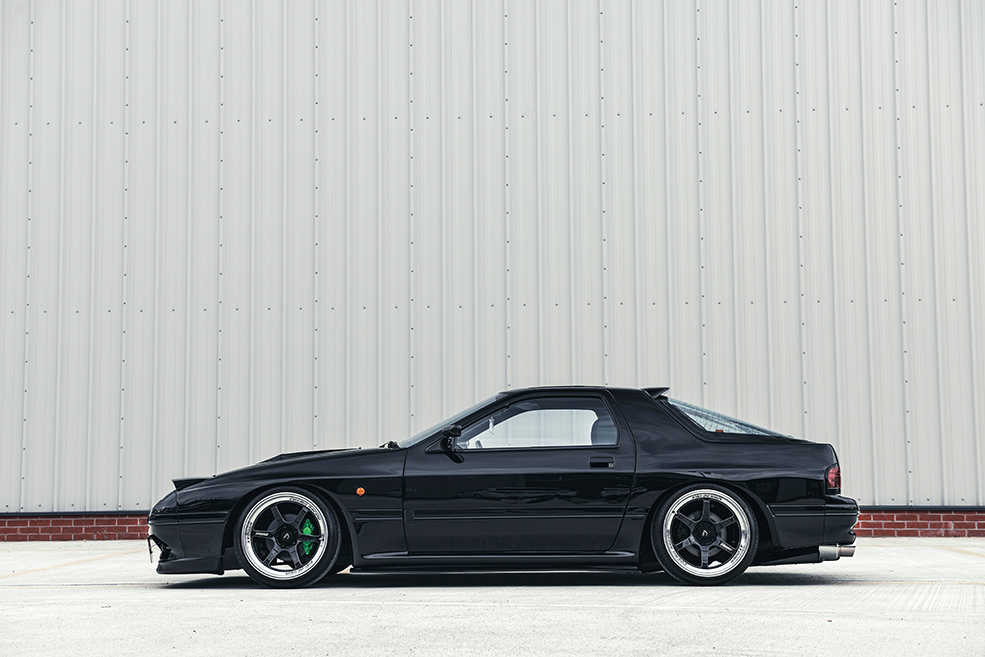 Burned In The Past
36-year-old engineering and contracts manager Sim Harratt knows only too well the trouble that nostalgia can land you in, especially when it comes to cars. After all, it was his own mind that tricked him into making a potentially unwise buy, as he viewed a prospective purchase with his heart instead of his head.
"I had an FC RX-7 back when I was 21-years-old and it was my first experience of a turbocharged Japanese car," he recalls with a smile. "I loved it and it gave me a real soft spot for rotary-engined cars."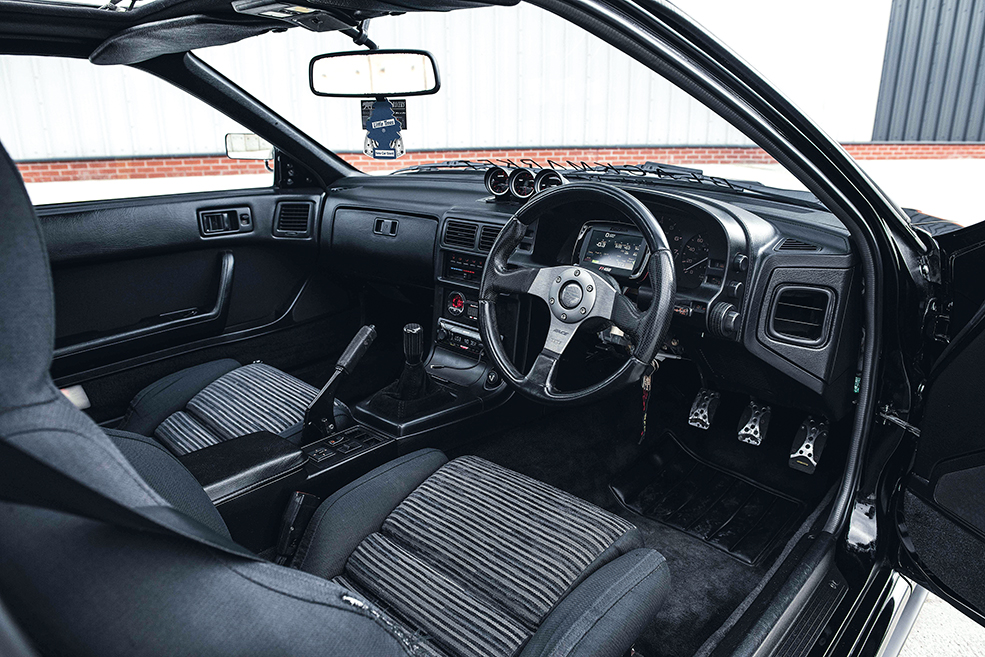 But as much as he 'thinks' he loved that car, there was obviously a reason why he moved on from it. Probably the same reason why his next two cars, a Fiesta RS Turbo and a UK300 Subaru Impreza, both had piston engines.
"Now I think about it, the FC did have its problems," he muses. "Obviously, being a rotary it was pretty thirsty, both for unleaded and 10W30, but it did run really sweetly and I had no problems with it… until it blew up!"
Being just a young whippersnapper at the time, Sim's engine knowledge was scant at best, yet he decided to get stuck in and enter the dark art of rotary engine rebuilding.
"I barely knew anything about piston engines, and had practically no idea about rotaries, but I thought: 'how hard can it be?' Turns out I had bitten off more than I could chew."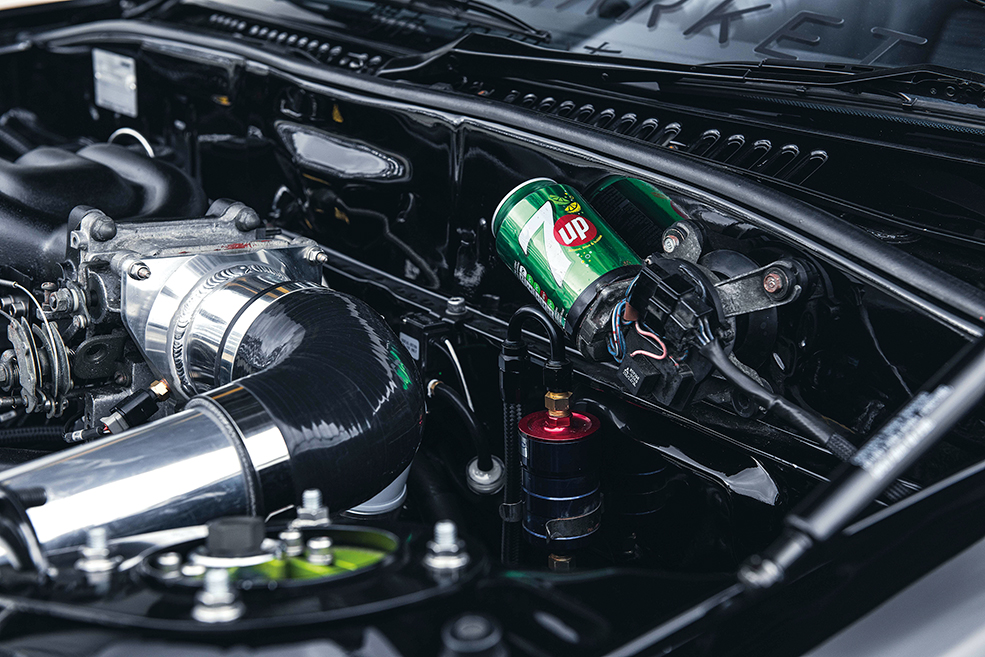 Conceding Defeat
With conventional garages unwilling, or unable, to help or even offer advice, and wankel specialists few and far between, Sim struggled with the rebuild and soon found himself needing another car to get himself to work and back while the rebuild continued to drag on ever longer.
"I bought a Fiesta with a 2.1-litre ZVH engine swap as a daily while I fixed the RX-7," he says. "Unfortunately, that didn't fare much better and broke down on me, with what was later diagnosed as a cracked cylinder head. I wasn't having much luck."
Needing to get at least one car working in order to get himself to work, Sim was at a crossroads: either blindly plough on with the RX-7 rebuild, or sell the Mazda to fund fixing the Fiesta. And when a replacement ZVH cylinder head came up for sale, the choice was obvious.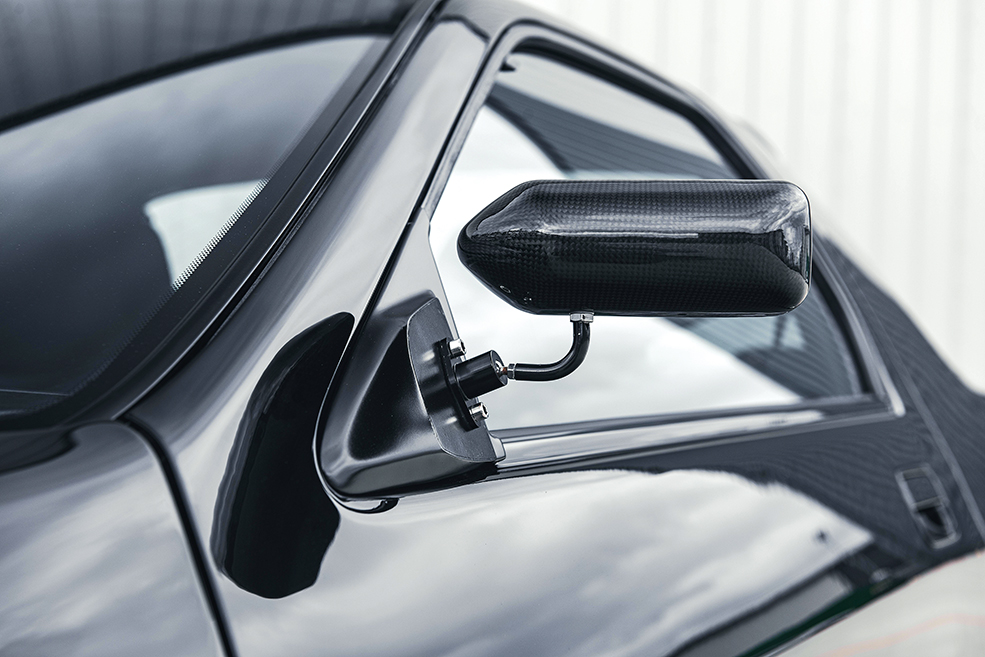 Buying Another FC RX-7
"For the next few years I stayed away from rotaries as I just wanted to stick to something that I knew I could fix if things went wrong, and there's such a wealth of fast piston-powered cars out there I was spoilt for choice," Sim says. "After the Fiesta I got the Subaru, which was another good car, but eventually the bad memories of the FC faded away and all I could remember was how good and unique it felt to drive. The smooth, linear power delivery and the awesome distinctive exhaust note. I started to get an itch for another one."
So when he saw an FC Turbo 2 pop up for sale for the bargain price of £600, he was only too eager to take another punt at RX-ownership.
"I purchased the car on a bit of a whim," he shrugs. "When it came up for sale I hadn't seen one for such a long time I jumped straight in. The advert stated that it was a runner but was overheating and its MOT had just expired, so the plan was to get it back on the road as soon as possible and just enjoy it."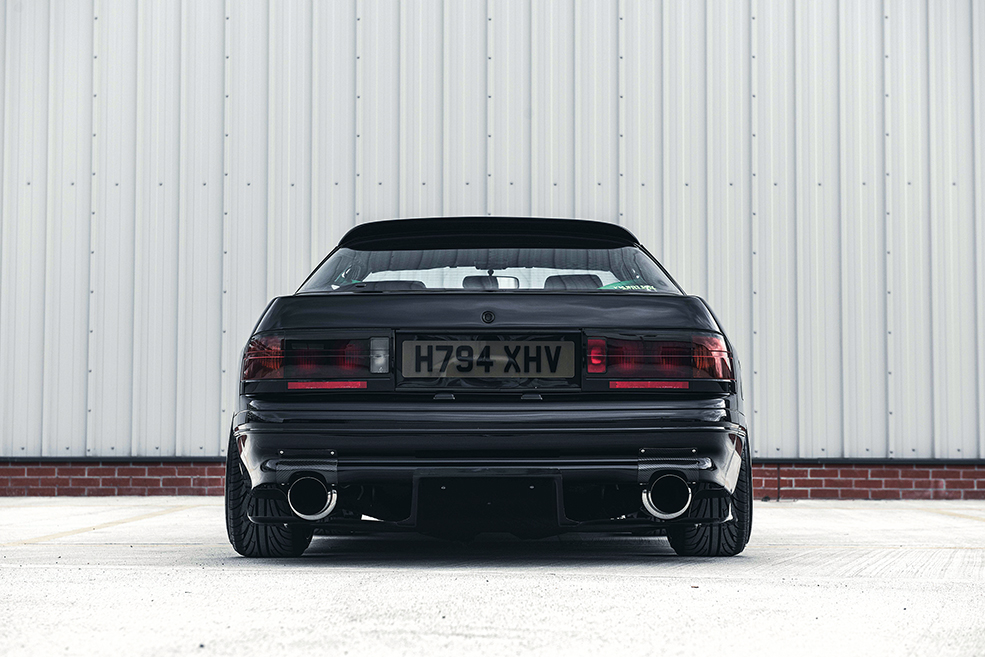 A Big Mistake
With the seven safely on his driveway, Sim's first port of call was to sort the overheating issue, which was found to be a simple air lock in the cooling system. With that sorted, she purred like a kitten.
All was well in Sim's world at the time. It seemed he had bagged himself a bit of a steal and he booked the car in for some pre-MOT checks and was feeling optimistic. But this is where things started to go downhill.
"It turned out that the floor was a rusty mess!" he says regretfully. "The car was very low when I went to look at it and I was so blinded by the nostalgia of rekindling my love affair with an FC RX-7 that I forgot to do some of the most basic checks. I felt like a right mug!"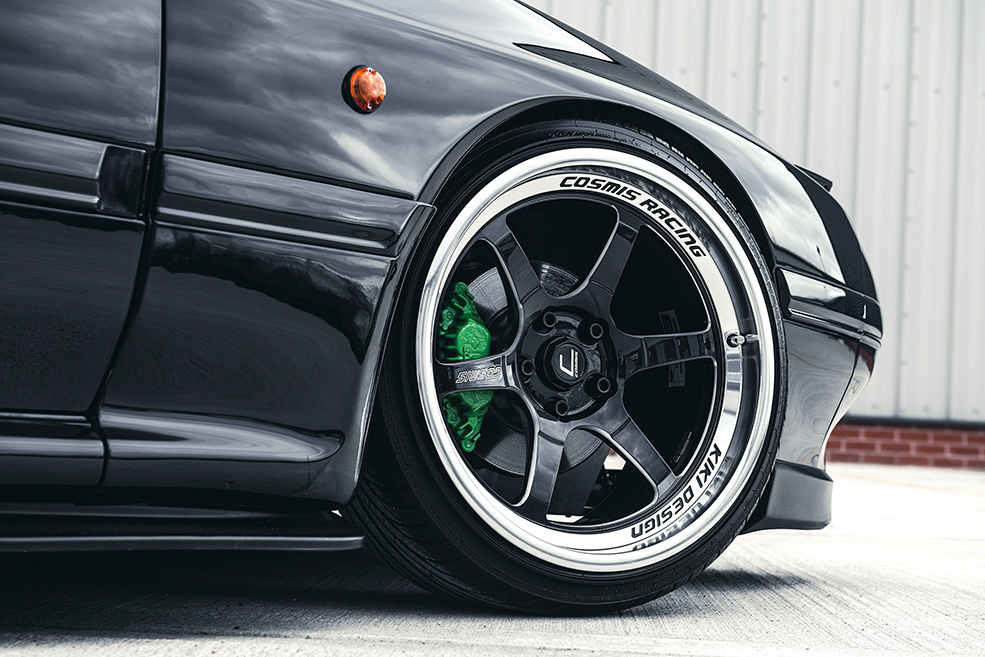 Never-Ending Rust
Once again, Sim had a decision to make, as there was no way the car would pass an MOT without some serious work. However, now a little older and hopefully wiser, he chose to stick with the seven and pull out all the stops in the process!
Confident that his skills were now up to the task Sim removed the engine and set about welding any areas of red rot. However, the patches he could see were only the tip of the iceberg and, like a decaying onion, as Sim removed each layer, yet more rust appeared.
"I'd never seen anything like it!" he exclaims. "The car had previously had patch after patch and it was horrific. It overwhelmed me, so the wheels went back on and that's how it stayed for the next two years."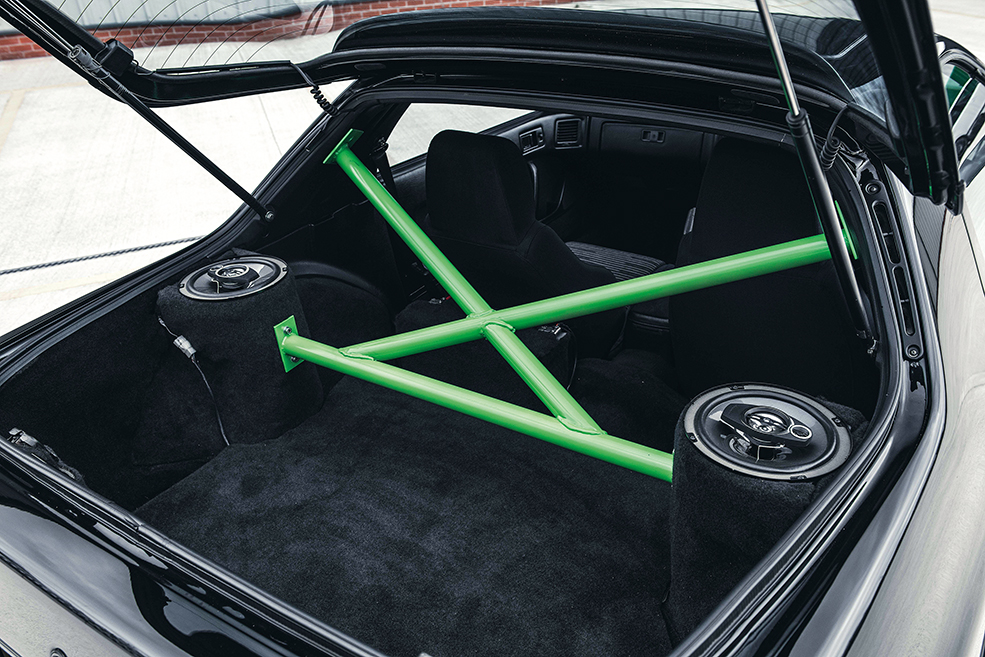 But even that feeling of despondent disappointment soon started to evaporate and, as the months passed, Sim found a new enthusiasm for the car and rented a unit with a friend where the mammoth task of restoring the rusty RX could begin.
"The first job on the list was the floor and sills," he remembers. "They were so bad that there was nothing I could salvage for reference as to what they even looked like, so I rang a Mazda main dealer and was shocked to find they could get the sill repair panel, so I ordered one straight away."
As it turns out, it wasn't quite as simple as that though, as the sills are in three sections: front, middle and rear, and Sim had only bought the middle section.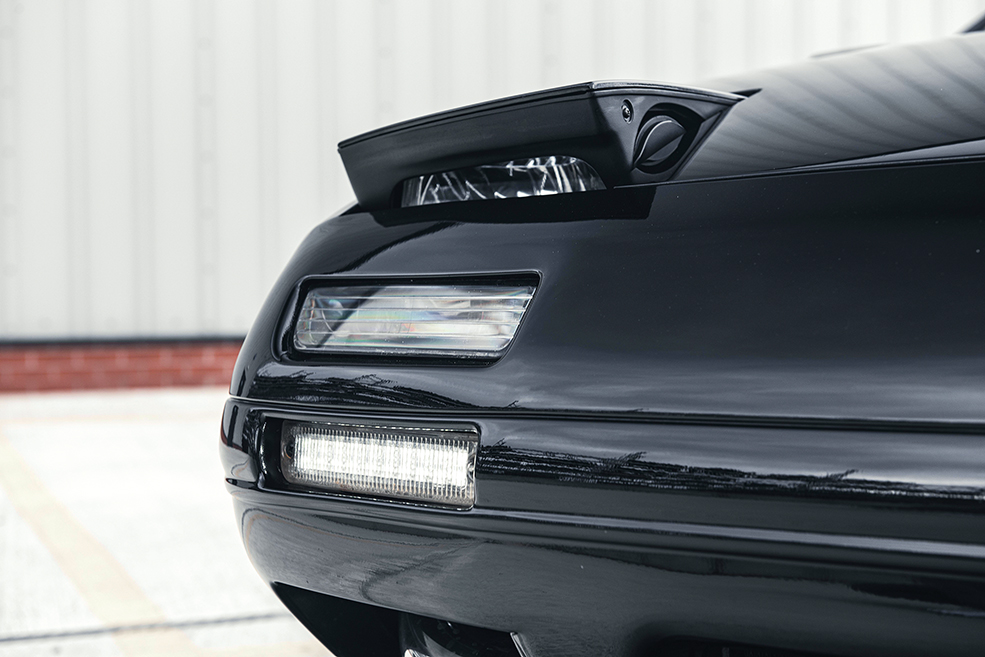 Hard Graft
"I needed help, there was no chance I could replace all of these parts on my own, so I passed my middle sill section over to a close friend who works at a classic car restorer specializing in E-Type Jags, and he bent me two new sills using the Mazda part as a template."
Sim carried on welding and grinding over and over until one side was complete, where it was then onto the other side, to do the laborious job all over again!
"I got to a point where I'd removed a tonne of filler from the rear quarter panel and found that it was in too bad a shape to repair properly, especially as I didn't want to add loads of filler back onto the panel. I felt that overfenders where a short cut, so I continued on with other works while searching for a donor car that could get me the all of replacement parts I needed."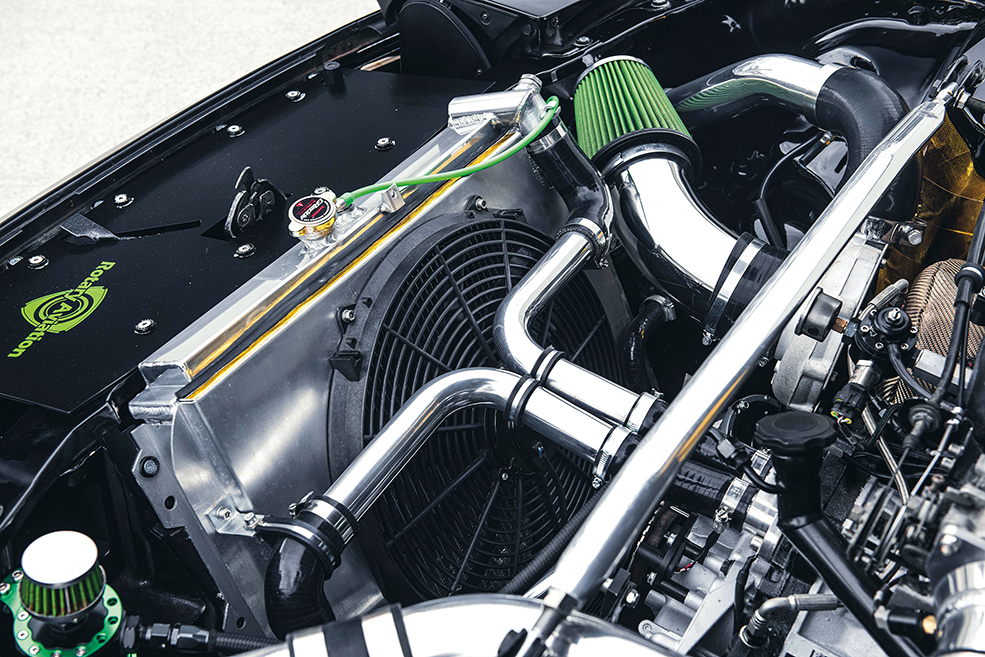 Eventually, a whole shell turned up for next to no money so Sim snapped it up and got cracking again. Luckily the donor car had other parts he could use too, including two rust-free front wings a second set of window glass and that all-important rear quarter.
"With the help of my buddy Rob Bailey, we unstitched the old panel welds and swapped them over with the mint donor panels," Sim explains. "It was one of my favorite jobs in the end, as it looks so daunting, but it's actually much easier in the long run than flinging filler at the problem." And from seeing the finished product, you'd never guess, as the panel gaps and alignment is better than factory.
Finalizing the Fabrication
"The engine bay was next, so I welded up all the unneeded holes – and some that I later found I did need! – and gave it the smoothed and tucked look while still retaining some original features," Sim says.
Over the next few years Sim spent the odd weekend stuck in the unit with a sander taking the whole shell back to bare metal before coating it in etch primer and high build and sanding again. It was a backbreaking job, but as they say: fail to prepare; prepare to fail. Sim refused to suffer any more setbacks with the build, so committed to doing things right.
"Just before it was ready for paint, I moved into a new house with a double garage, so after Rob and I laid down the paint, I moved the car back to my garage to refresh the engine," Sim says. "It had been running fine previously, but when I took it apart the housings were badly scored and dented, even though the apex and side seals looked fine – almost like someone had built it like that."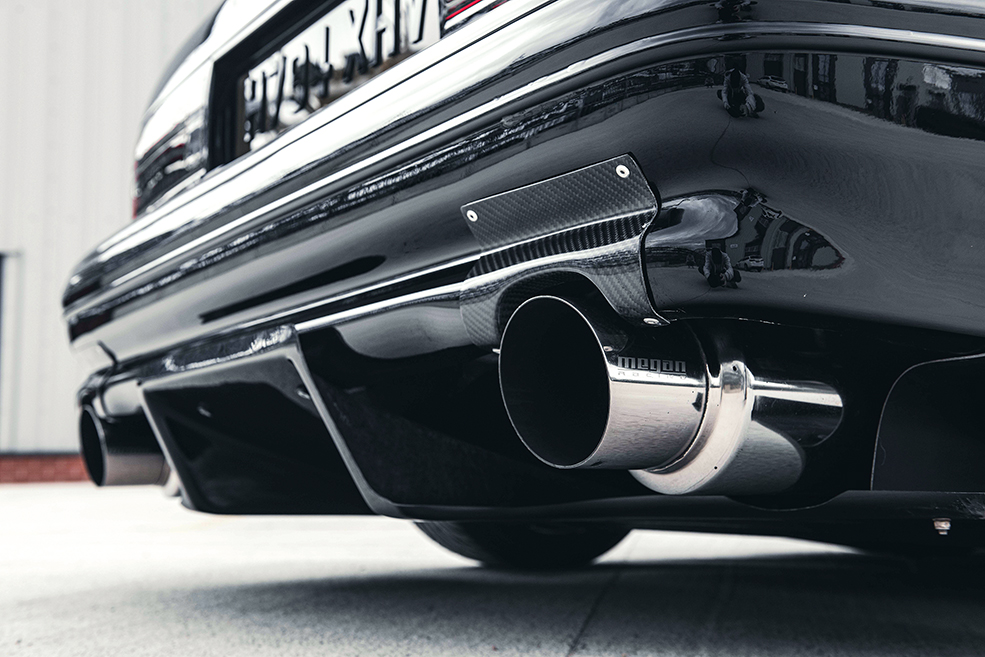 Rotary Engine Tuning
Now, rotaries have moved on so much in recent years, but when Sim searched for information on rotary tuning back then, he drew a blank. So, never one to shy away from a challenge, he bought a full Bridgeport template and had a bash at porting the housings and rebuilding the motor himself.
"At this stage things seemed to be going well and I thought I was the boy!" he laughs. "However, it wasn't until later that I realized just how crucial some of the porting measurements really are and a momentary of lapse of concentration had me clearance my side seals all wrong and the motor never really built compression, it would start cold, but struggle anywhere else."
But rather than admit defeat, Sim found the number of Colum at Garage Reg who kindly helped him through all of the engine building and modifying process. As such, the latest engine is now healthy and performing strong.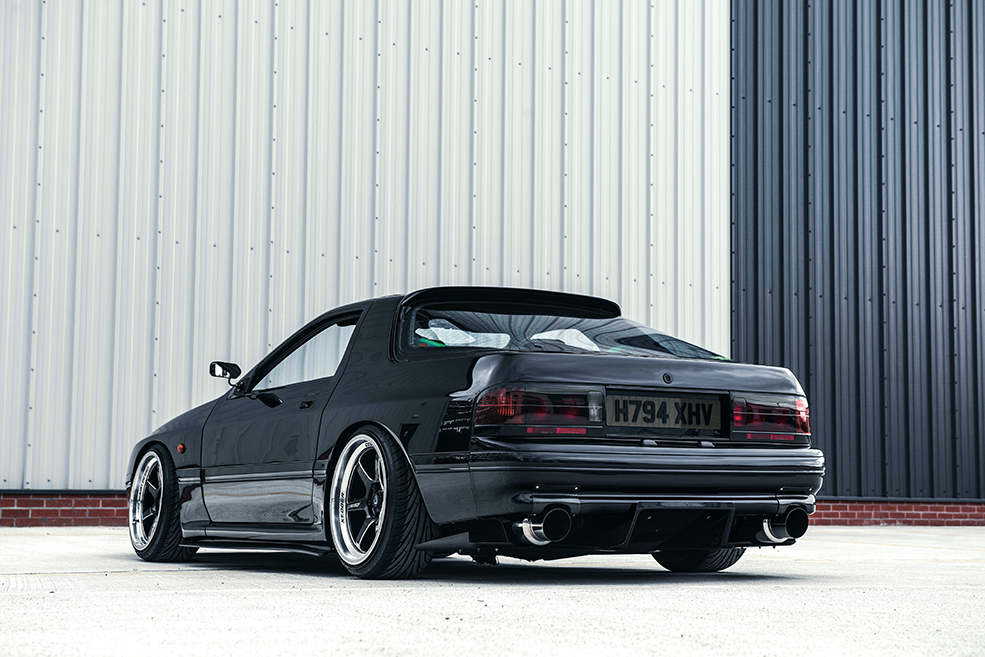 "I've just started to put some boost into it after the run-in period, so after an oil change it'll be off to the mappers to push the performance to its full potential, I can't wait!" Sim grins with lust in his eyes.
And so the cycle will begin again. Sim's cyclical love/hate relationship with a modified FC RX-7 is set to go for a spin on the modified merry-go-round again. We just hope that this time, his love for those spinning triangles stays rosy and he won't need the selective spectacles to look back on this time with a smile.
Tech Spec: Modified FC RX-7
Engine:
13B REW from '99 FD RX-7, fully balanced rotating assembly by Garage Reg, half bridge ported, Garage Reg 10mm stud kit, all new rotor and stationary gear bearings, Rotary Aviation two-piece apex seals and Atkins solid corner seals, Garage Reg refinished housings, Full Function Engineering hall-effect trigger kit, FD lower and upper intake manifolds, Grams 4x1000cc injectors, DM Motorsports fuel rail kit,  AEM fuel pressure regulator, all-new 6an fuel lines fed by a Walbro 455 fuel pump, 4x AEM ignition 1A coils and MSD plug leads.
Davies Craig water pump and controller, custom water pipes, DM Motorsport water pump delete, alloy radiator with single electric fan controlled by the Davies Craig controller, custom relocated alternator bracket, stainless tubular manifold with Turbosmart 50mm Progate wastegate, Holset HX50 turbo with 25mm rear housing, custom 3in downpipe and exhaust system, intercooler with modified pipework, two 14-row oil coolers and 10an lines, Fueltech FT450 with WB-02 nano, power steering, ABS and aircon deleted, smoothed and painted engine bay
Performance:
Specced for 400bhp (estimate)
Transmission:
Standard Turbo 2 gearbox and diff, 4 paddle Stage 4 Competition Clutch
Suspension:
HSD coilovers, uprated anti-roll bar and bushes
Brakes:
Standard Turbo 2 calipers with uprated discs and pads, braided hoses
Wheels & Tires:
9.5x18in ET10 Cosmis Racing XT006R wheels in black with machined lip
Exterior:
Standard Turbo 2 sideskirts, smoothed out tailgate holes and standard spoiler removed, Ebay rear diffuser, S2000-FD side skirt extensions, S13 pig nose front lip, carbon-fibre wing mirrors with custom mounts, rear hatch spoiler, carbon-fibre bumper/exhaust guards, LED side lights
Interior:
Standard Turbo 2 seats, Prosport gauges for oil temp, oil pressure and boost, Prosport boost controller, Fueltech FT450 dash and WB-02 nano, Momo steering wheel and carbon gear knob, Sony head unit and 8in speakers