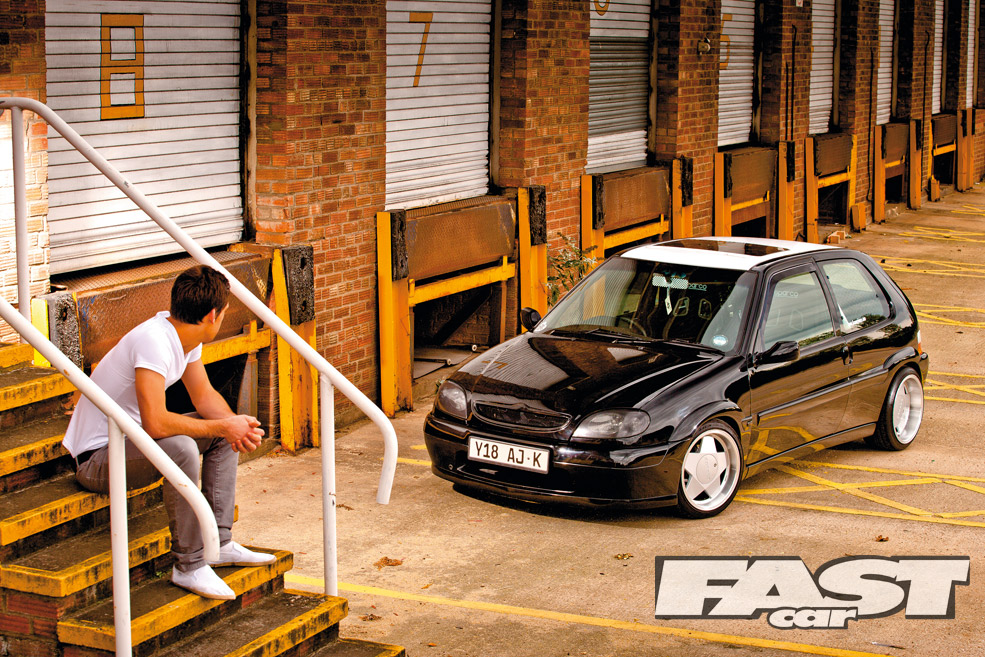 AJ Kersey's modified Citroen Saxo VTR
It's funny how chance moments can completely change the direction of your journey. It was only the other day that I was walking back from my local Londis when I bumped into an old friend, and instead of heading home to watch Total Wipeout in HD, I ended up waking up in a field 13 miles from civilisation with a blank memory, an empty wallet and smelling of marzipan.  Lucky AJ Kersey's chance meeting with a set of Borbets had a much better ending.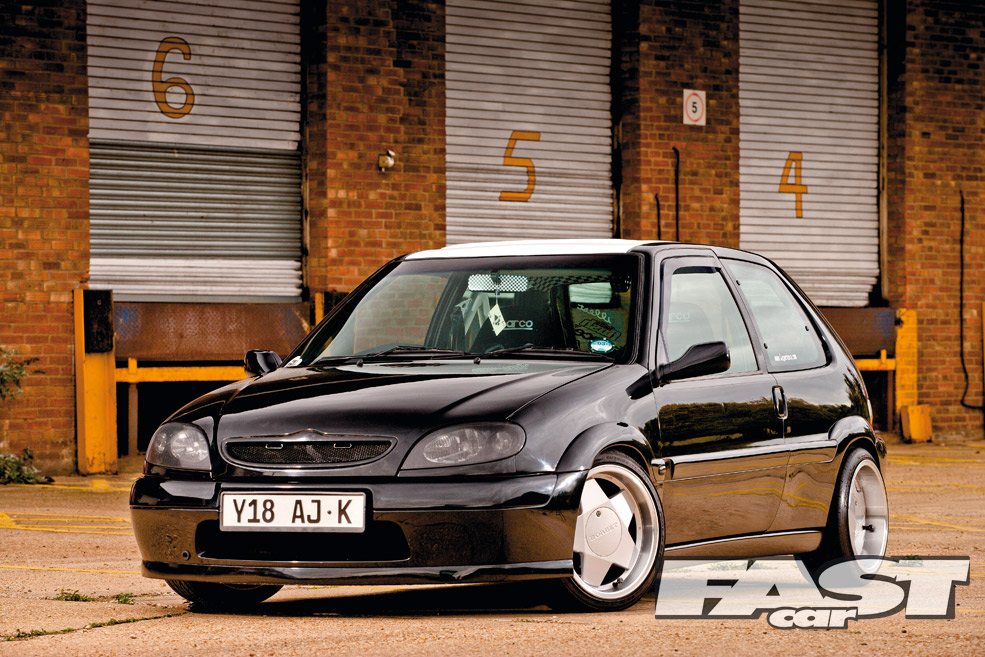 AJ hadn't owned his Saxo for a long when things started to go wrong, at first it was just a few niggles but when AJ discovered the car needed a new rear beam he decided it was time to part company with the little Citroën.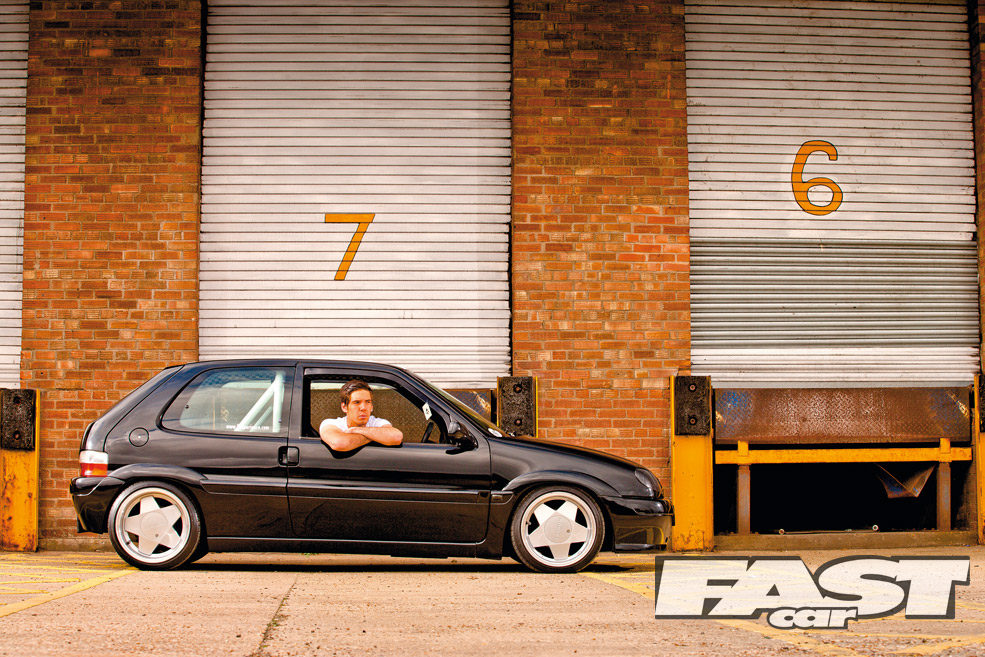 But when a set of Borbet As came up for grabs in the right PCD for the Saxo, he just had to have them. He was still set on getting rid right up until he bolted them on. "I just had to fit them, so I decided to get the rear beam fixed and once the wheels were on it all just kicked off from there," says AJ.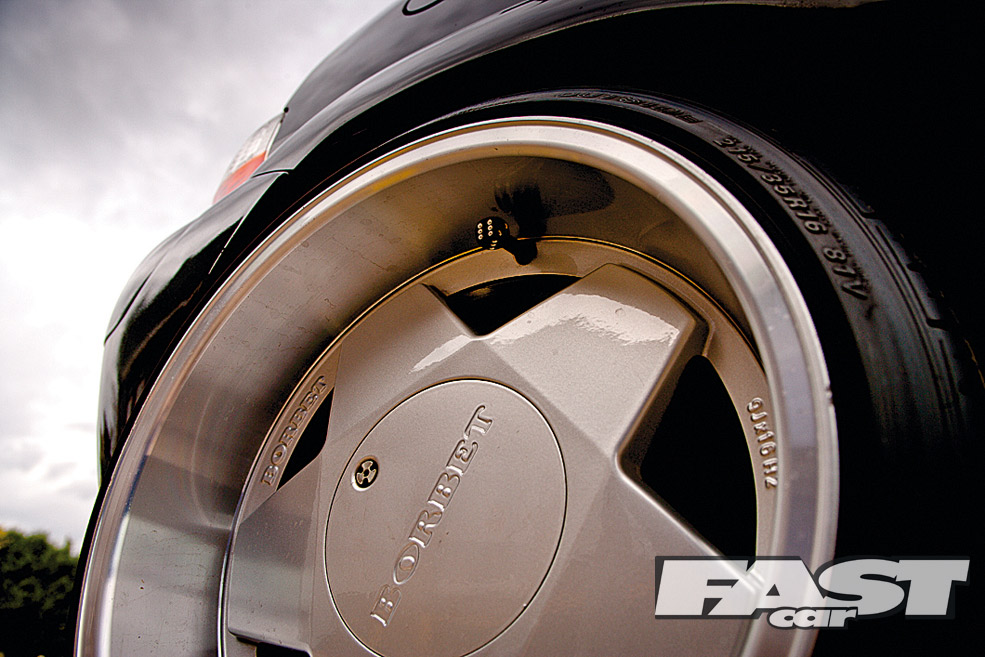 Now, you might look at this Saxo and just see a set of iconic wheels, but the styling spec is pretty impressive and that's the beauty of this car. "I wanted something that I could still use and not be scared of leaving it in the car park," he says.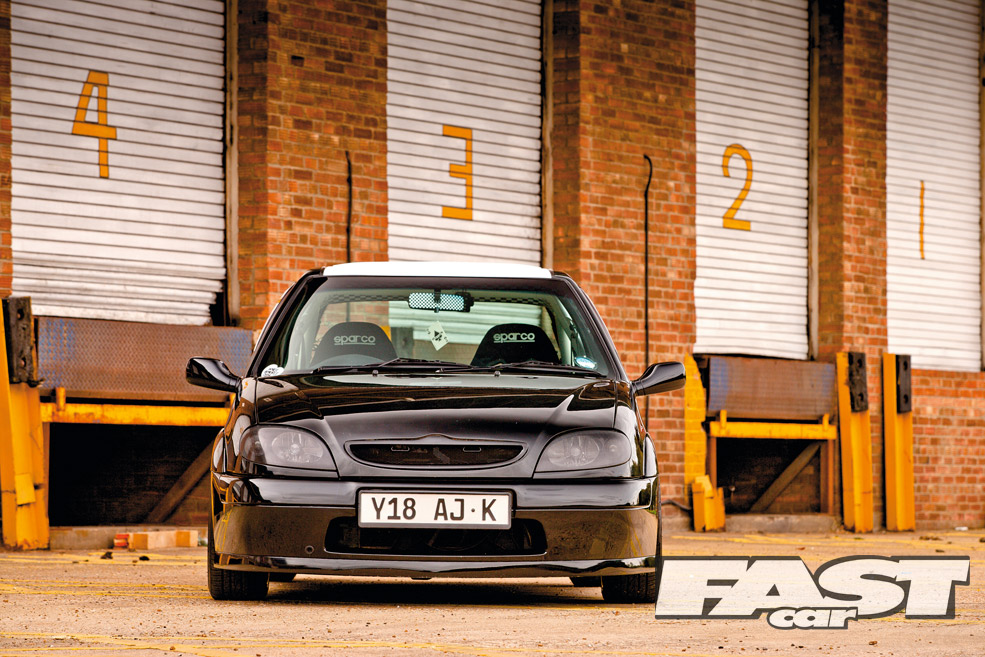 "To the untrained eye it looks pretty stock apart from the wheels. But park it up against another Saxo and you'll see all the differences." He's right too. The Saxo has had a fair bit of cosmetic surgery that goes unnoticed. All the bump strips have been painted, and the rear tailgate and washer jets have been smoothed.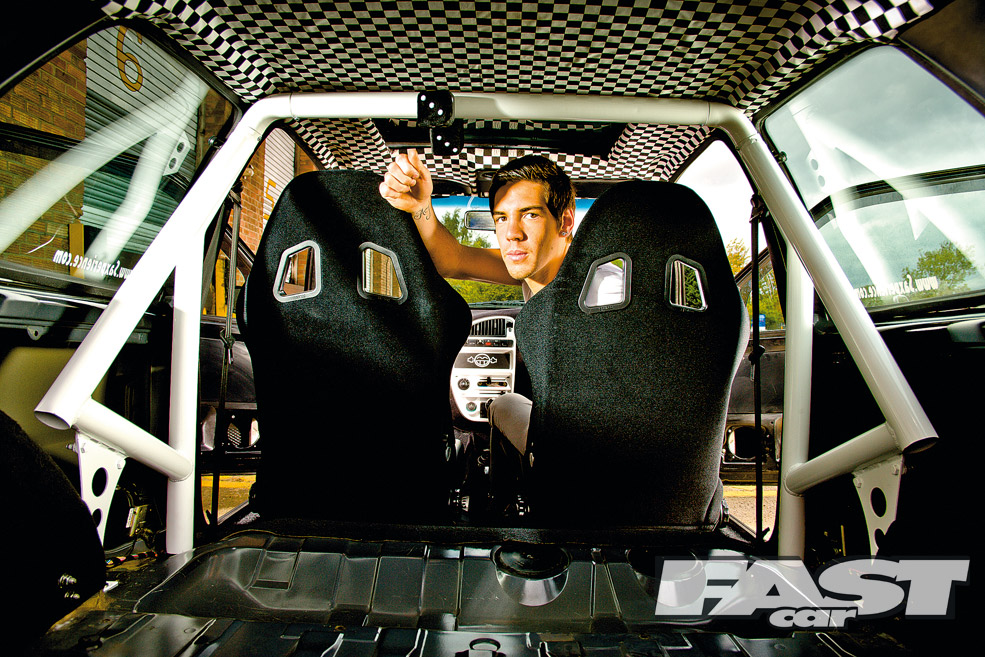 The white roof is a cool touch, too, and was almost done tongue in cheek. "At the time, it seemed like every car was going out and getting a black roof done, so I did the opposite as a joke," says AJ.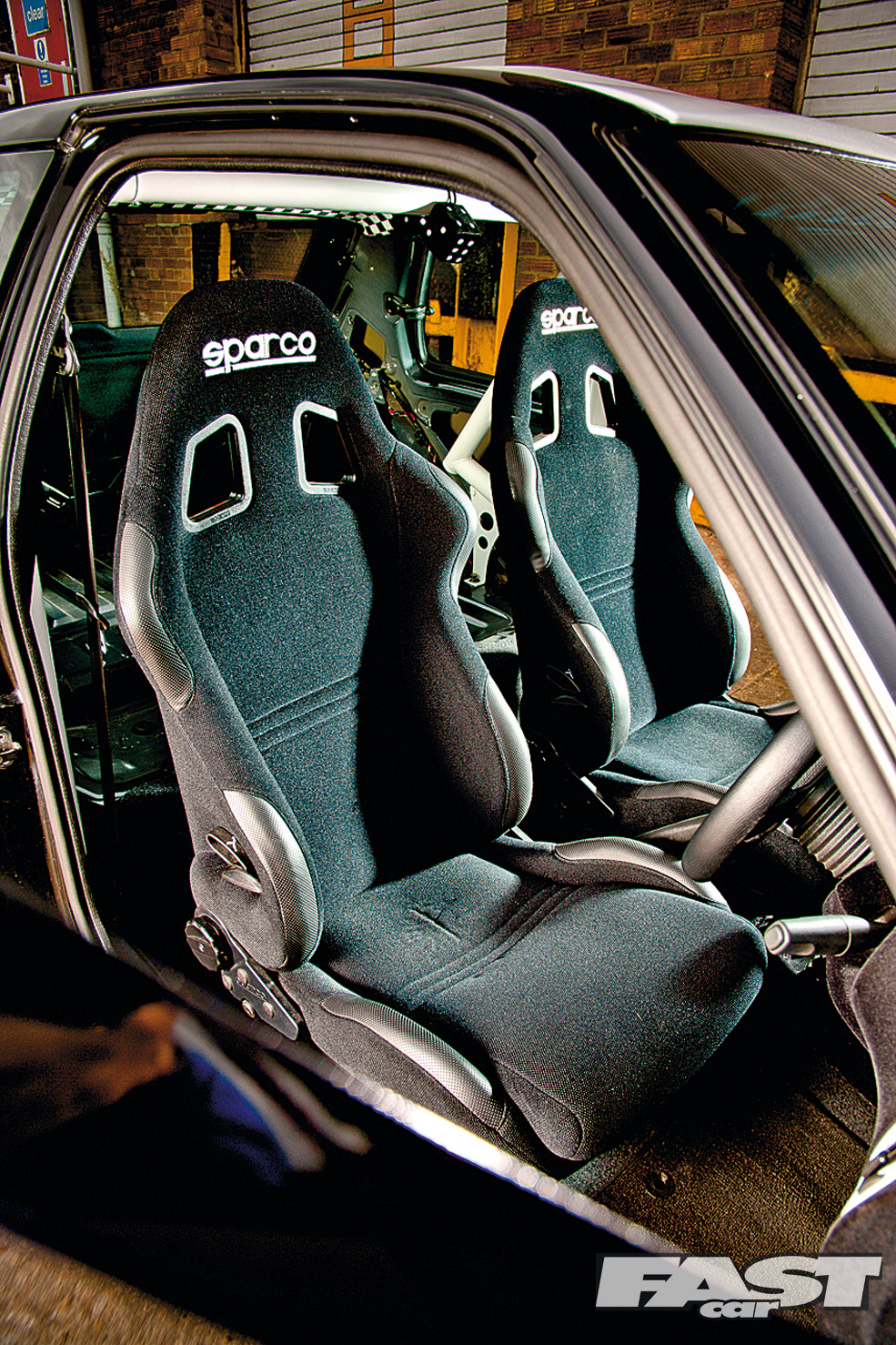 With a full respray done and the Saxo looking mint, AJ turned his attention to sorting the interior, before he settled on the Sparco buckets you see now, he had been through five different sets of seats including Skyline GTR units.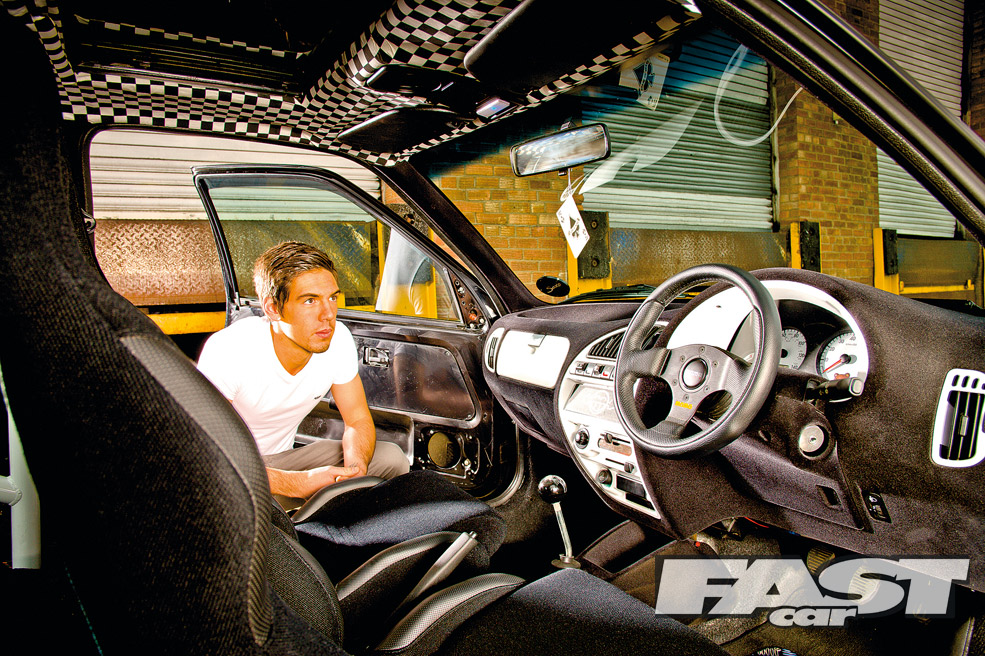 Again the race- inspired cock-pit happened by chance. AJ sent his interior off for a full leather re-trim to match the Euro styling of the car. Unfortunately the trimmer went bust and AJ never got to see his interior or money again.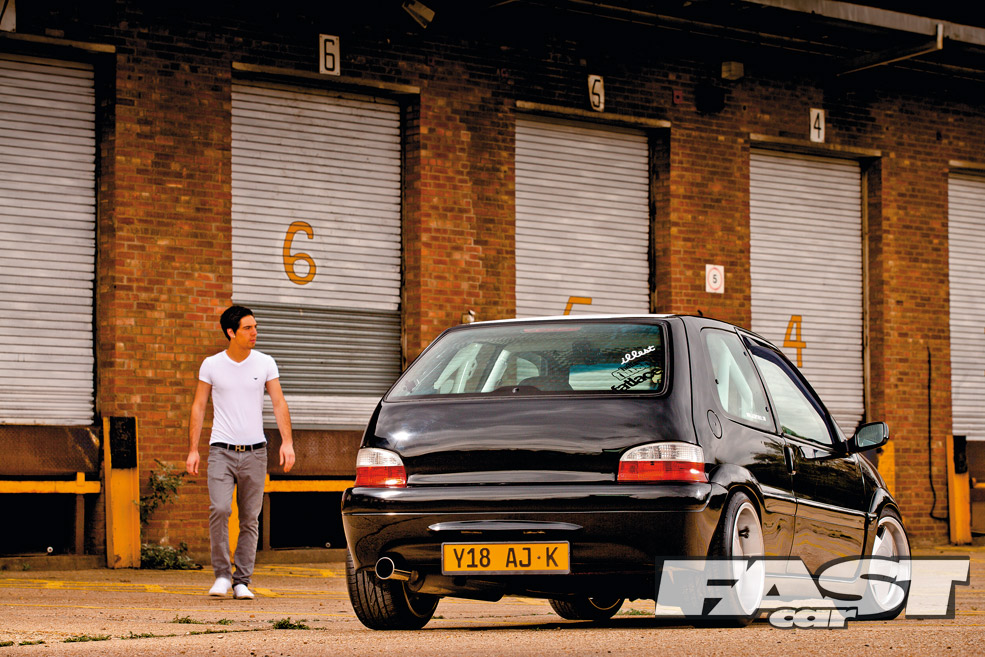 This left AJ a problem, funds were tight and the interior was bare, but making the best of a bad situation AJ decided that instead of the luxury look the Saxo could pull off a race style.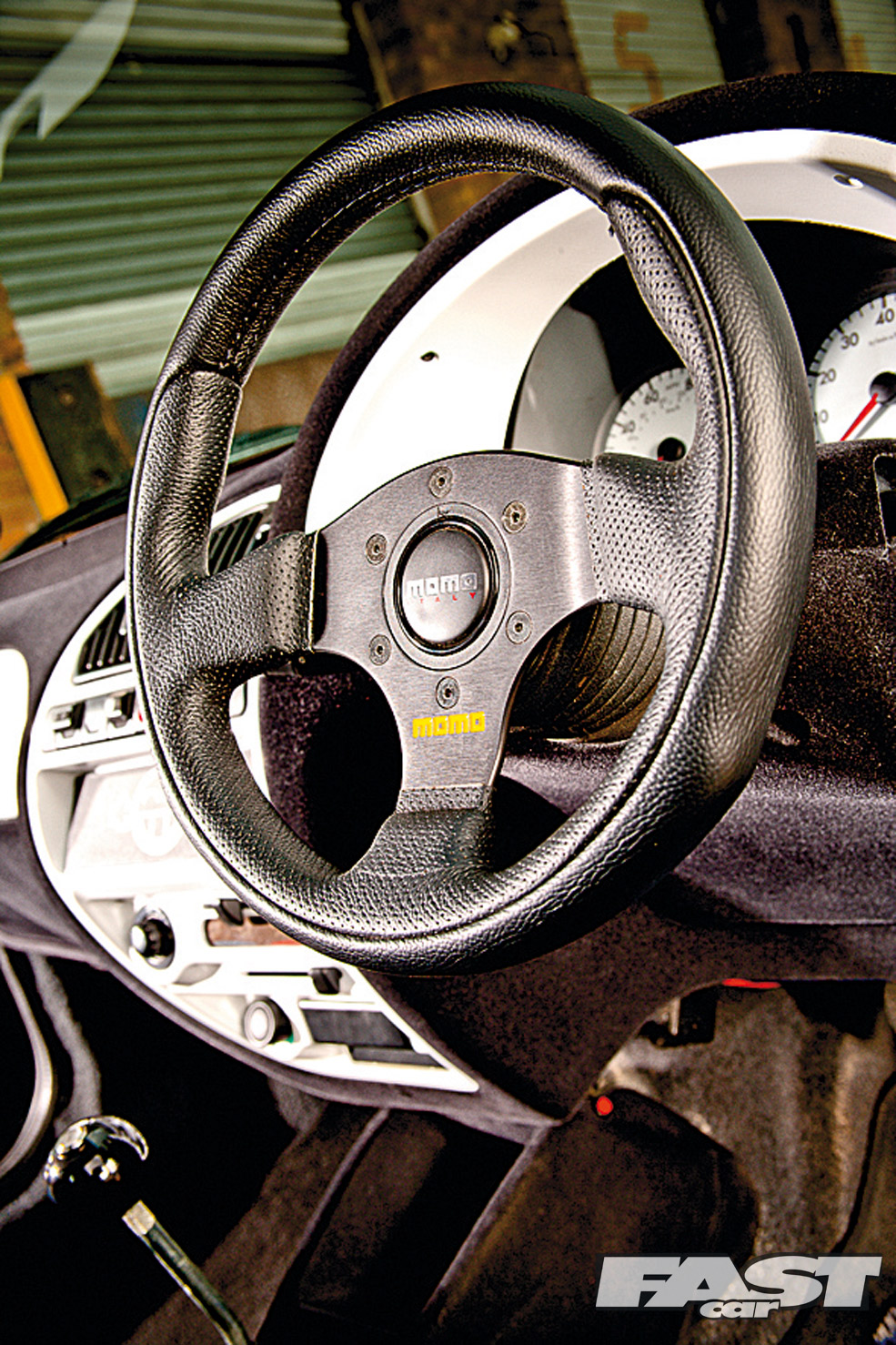 "I had been driving around in the car with a stripped interior for a couple of months while I was waiting for the trimmer and had subsequently got used to it. So I decided to flock the dash, put some race-spec door-cards on and bolt in a cage."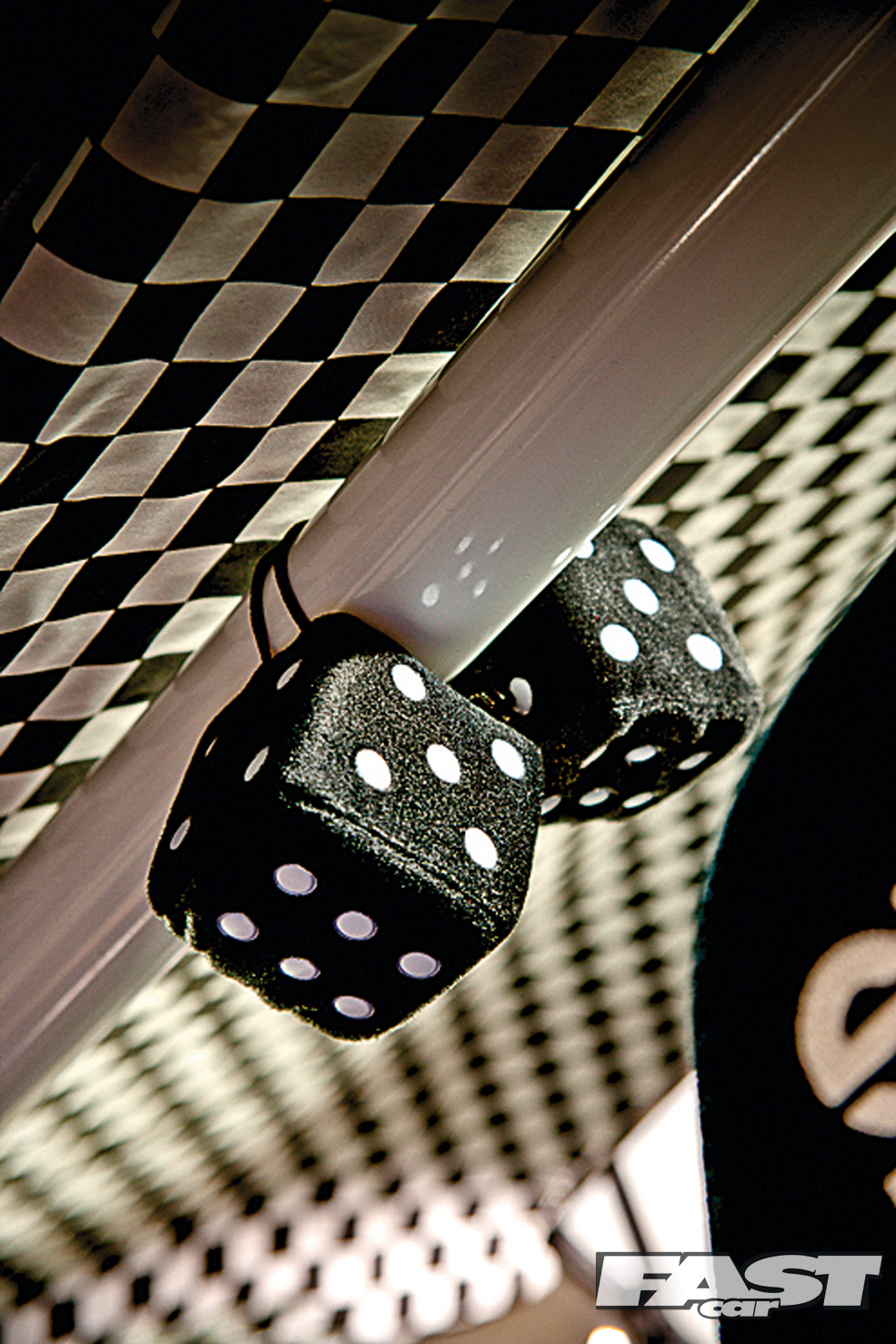 It was an ingenious compromise, which ended up not really being a, erm… compromise at all, with that powder-coated cage tying in with the vinyl roof a treat. Dench work my friend! Dench work indeed.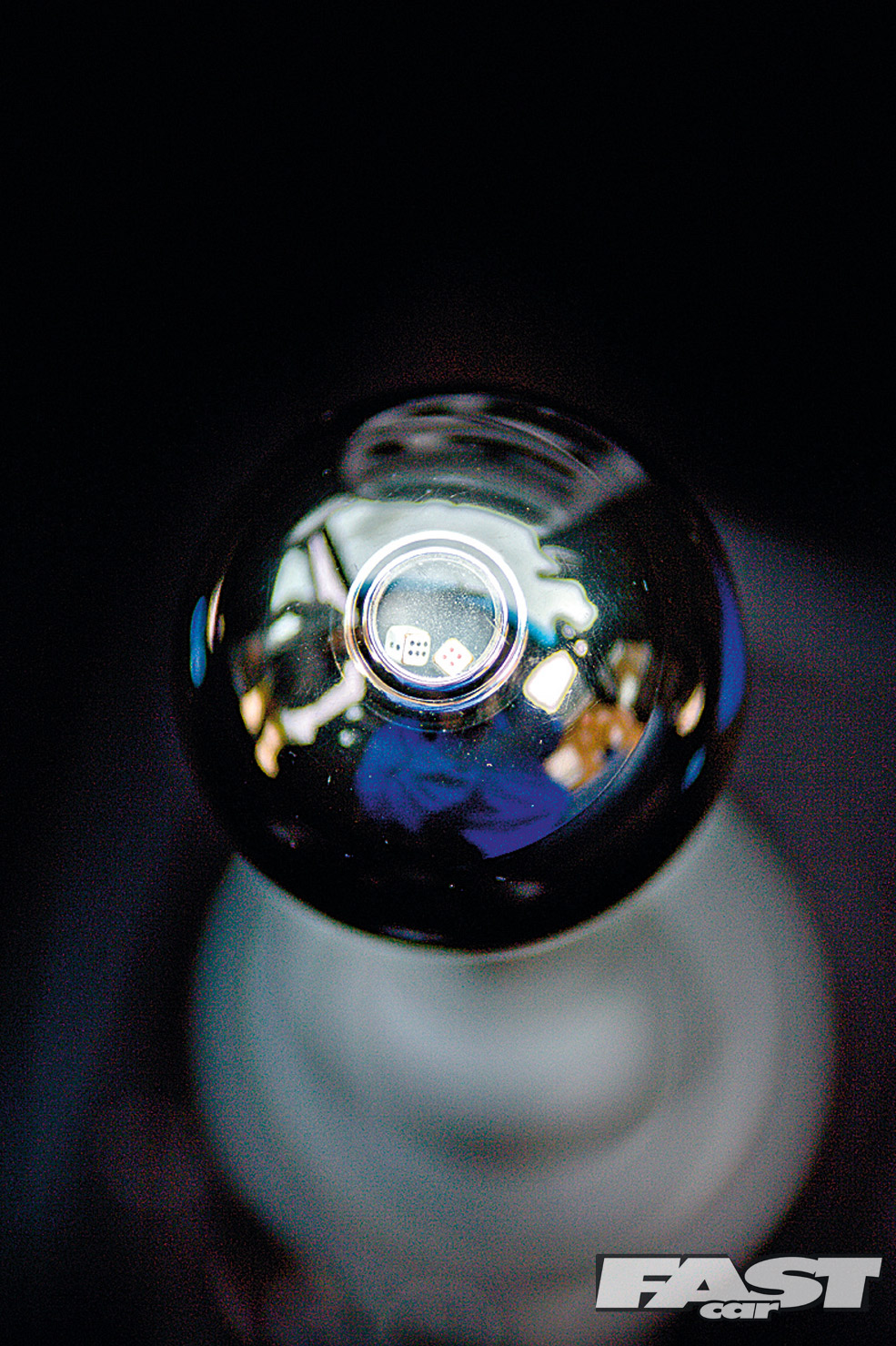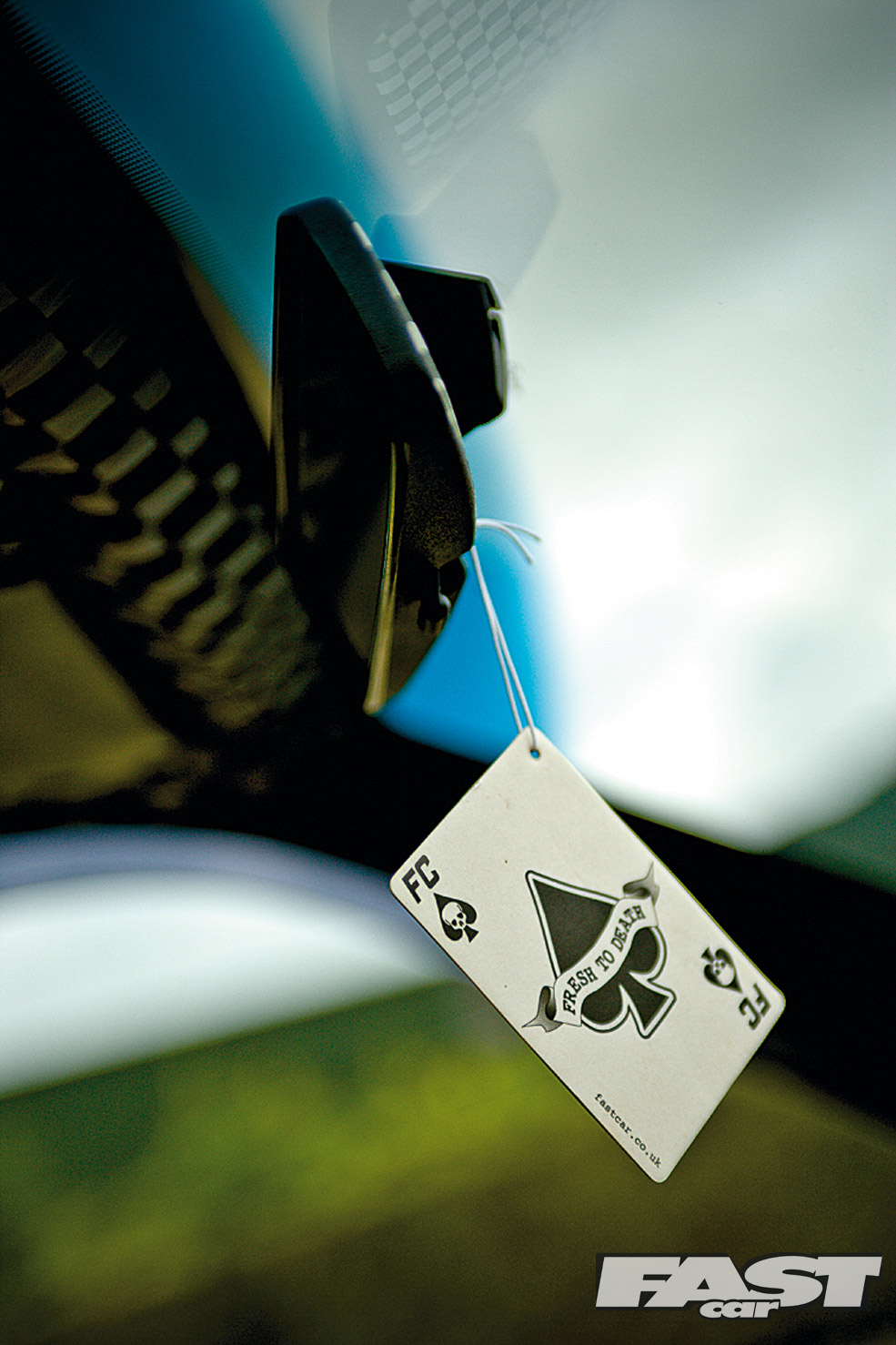 TECH SPEC SAXO VTR
STYLING
Smoothed front bumper with widemouth middle; de-texture and colour- coded bum strips; reduced towing-eye hole; welded door locks and smooth VTR side badges; de-texture and colour-coded rear bumper;smoothed Mk.1 bootlid; full blow over respray; smoothed aerial; white vinyl roofskin; 106 mirrors fully colour-coded; black Dimma front grille; smoked headlights; Heko Wind deflectors; smoked side repeaters.
CHASSIS
7.5j front and 9j rear Borbet A 16-inch alloys; 20mm spacers fitted all round; rear lowered by 50mm; Sparco Torino all black tilt/ slide styled buckets; coilovers front; show-cage powder coated bright white.
INTERIOR
280mm Momo Team steeering wheel; flocked dash, A and B pillars, steering column; sprayed centre console, vent covers and speedo; track-style doorcards with pull straps; vinyl wrapped rear view mirror.
TUNING
Piper high-lift camshaft; stainless steel 4-2-1 manifold; stainless steel de-cat; Piper straight through exhaust; BMC CDA cold air filter; Piper X breather filter; VTS/GTI gearbox; Samco hoses; battery cover.