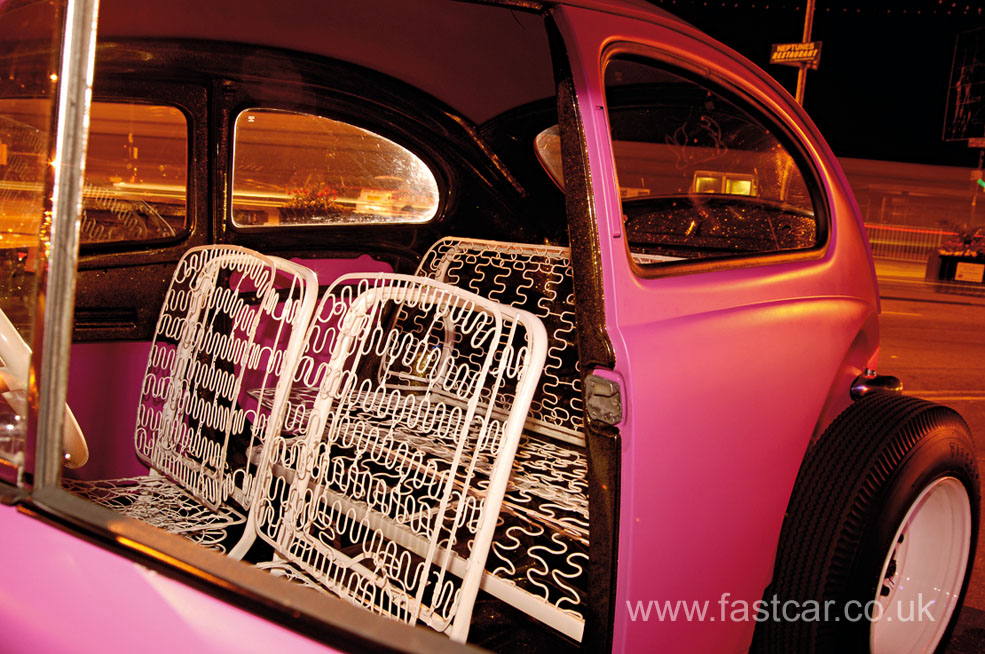 Pink Si's modified VW Beetle
There's a proverb in old-school Dub land that goes "VW's don't get older, they just get madder". And, after rubbing your eyes at the wingless satin pink body and dodging the two foot tailpipe of 'Pink Si' Weitz's creation, you can see why the saying exists.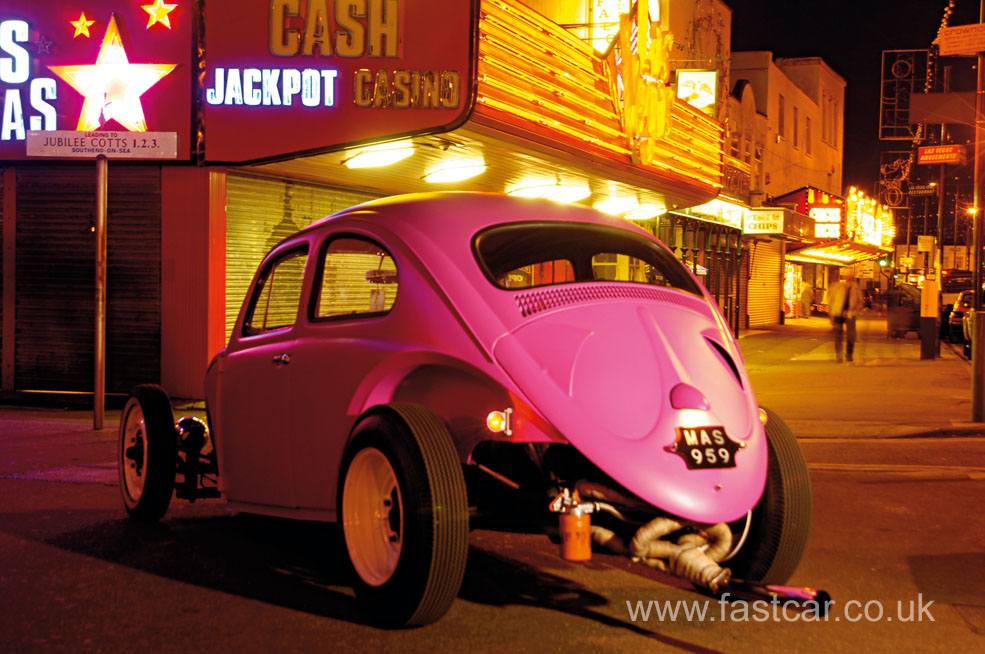 Firstly, his '58 Beetle is from another time, long before we were born (well, apart from our own Initial G you understand). Secondly, with the seats inside missing all signs of upholstery, no arches present outside and THAT tailpipe, which Glenda tripped up on twice at Players Show, this thing's definitely a tad mad.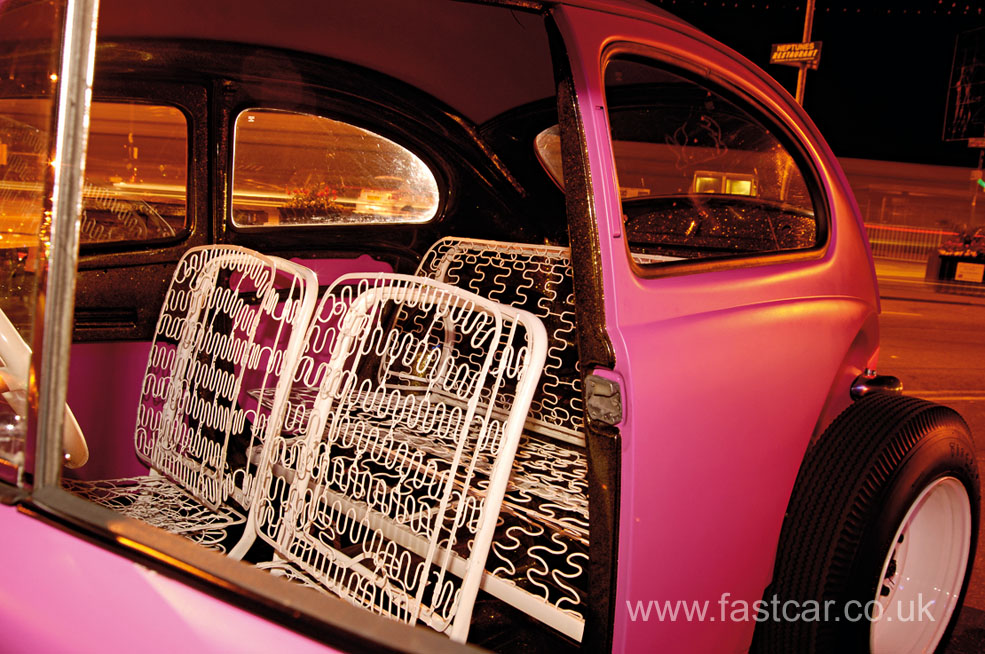 Pink Si has always been into his old-school VWs, owning a bucket-load of air-cooled Dubs and campers simply because they were, "a cheaper alternative to hot rods at the time."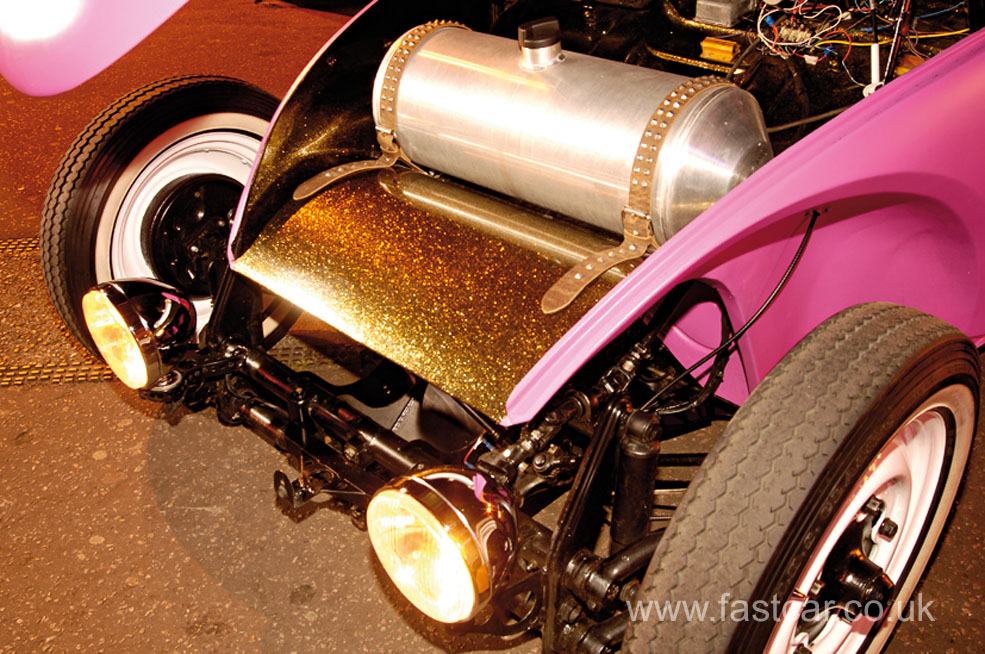 This latest hot-rod inspired masterpiece was imported from Sweden in 2003 as a daily driver and, even with an assortment of utterly bonkers modifications, it's Pink Si's very pink daily hoot. Although he admits he may have got carried away somewhere along the line.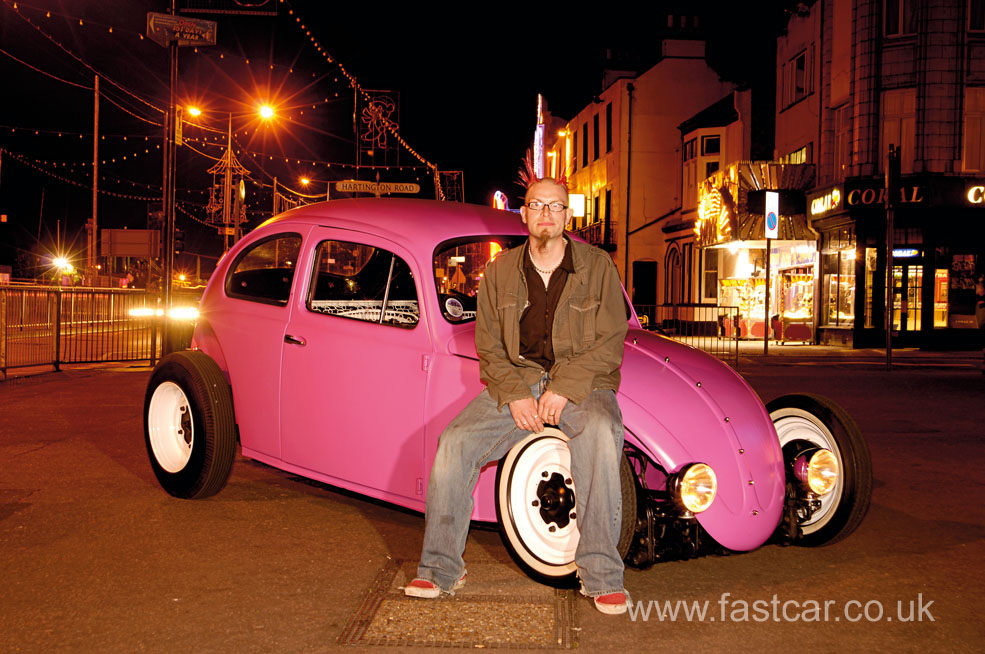 "I planned to buy a Bay Rods front extension kit and leave it at that," he says. "But while stripping the windows out, I thought I may as well take the doors off, then may as well strip the dash, etc… I ended up with lots of labelled plastic bags and every nut and bolt off the car."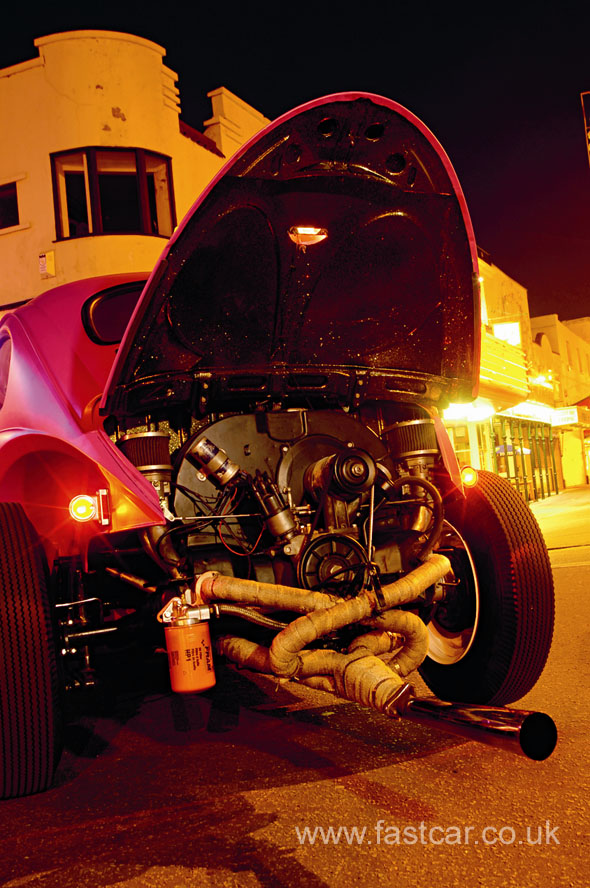 Once that happens, there's no going back. So off came the entire body from the floor pan of the Bug for big rebuilding and then bonkers hot-rodding.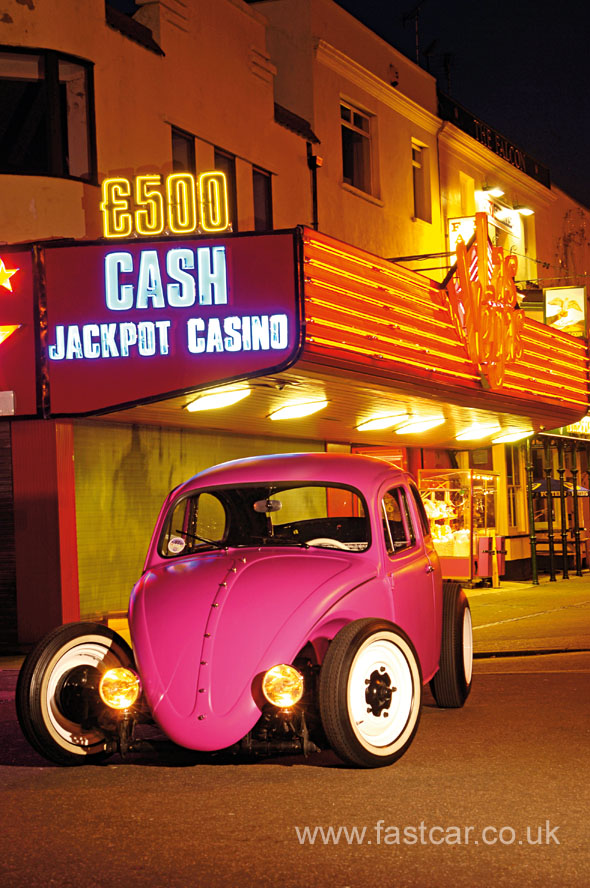 It may look raw, but the Beetle has had some 21st century lovin' all over, including the underside of the car getting the flashy gold flake paint treatment. Why, you ask? "Why not," says the Essex-based cabinet maker.
So, in Pink Si's case, old VWs don't get madder. They just get reborn, imported, stripped, dropped, faster and… Pink. Simples.