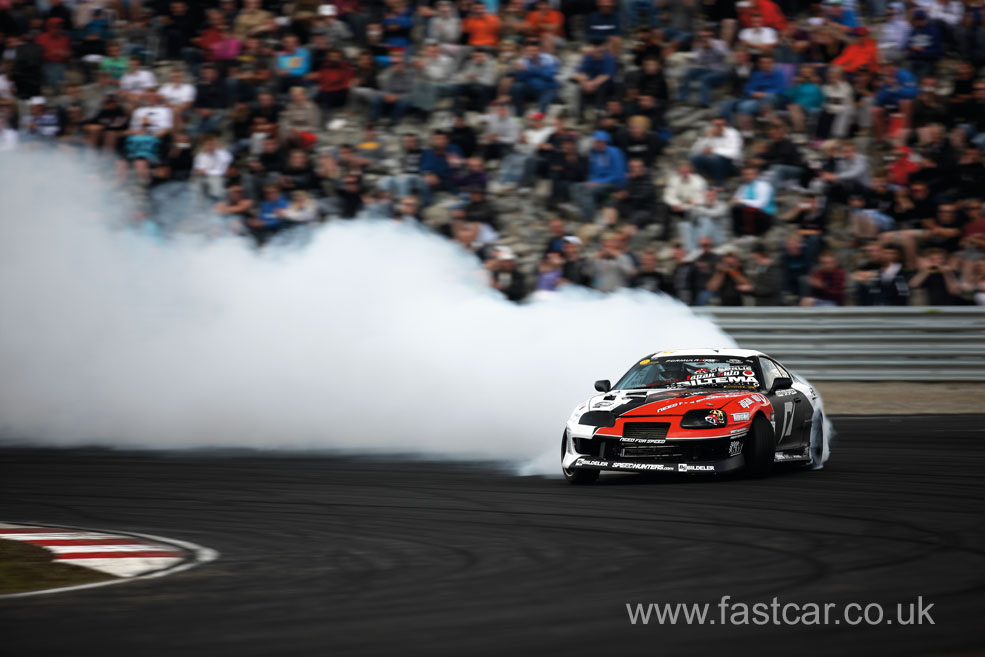 Despite people looting Pound Stretcher for a value bag of rice, roads full of wheel destroying pot-holes and a summer that wouldn't even pass for a Spanish winter – we are still proud to be British!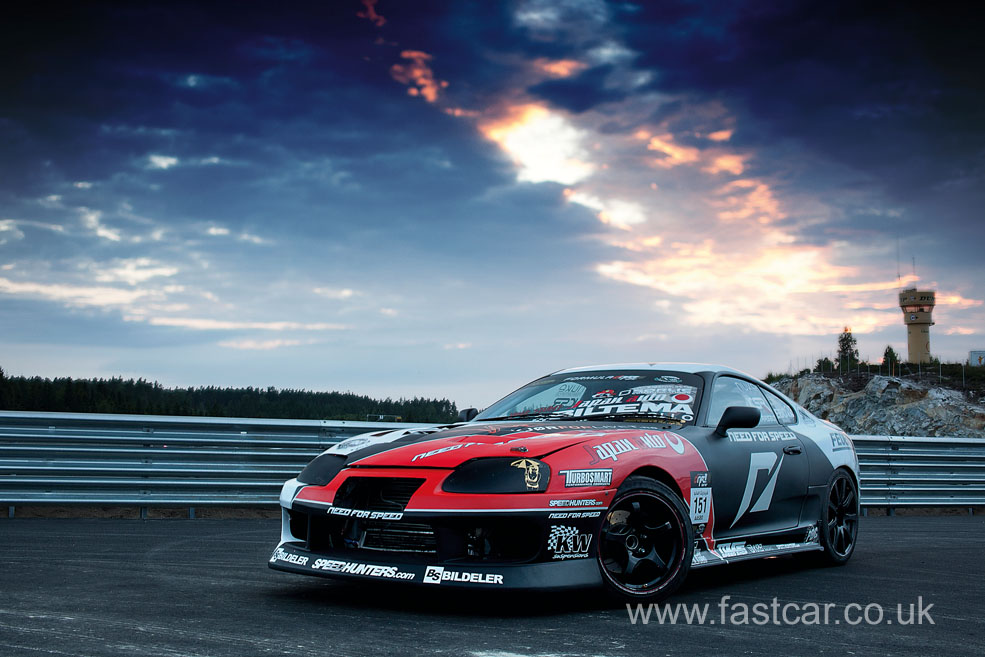 And that's exactly why it's hard to sit here and type that our very own BDC boys got properly owned by this battle scared Supra, and its slightly nuts owner Fredric Aasbo.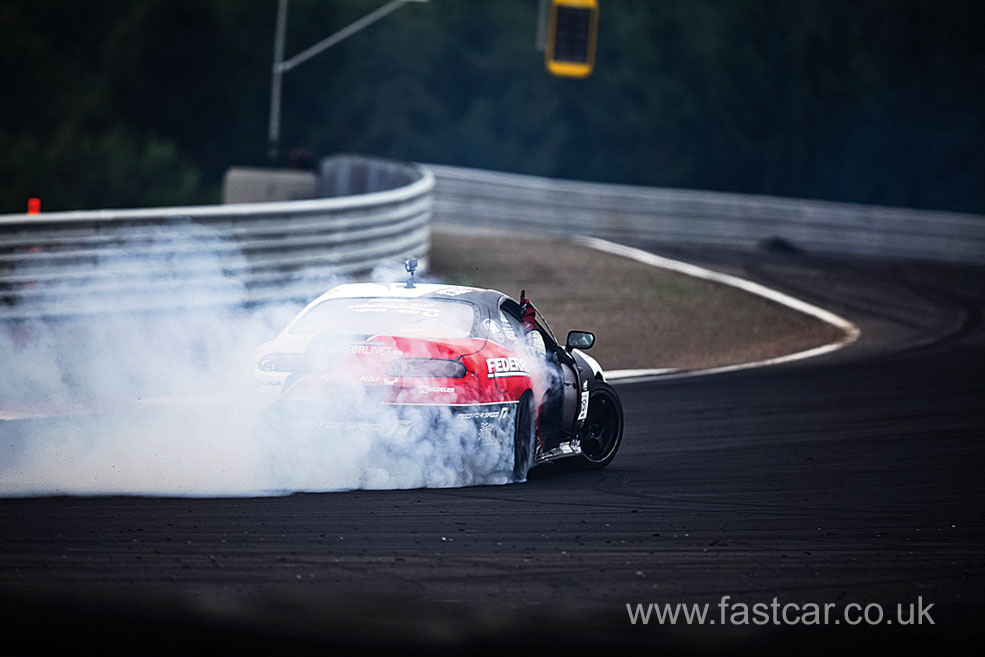 It's hard to believe now, but this Mk.4 started life as poverty spec, naturally aspirated, automatic import. It was originally bought as a promotional tool to drum up interest for the Norwegian drifting series over 5 years ago and remained stock until 2009.
Its first re-incarnation as a drift weapon would take no more than a few weeks, with Fredric and his crew only dropping in the bare essential modifications to make the Supra slide.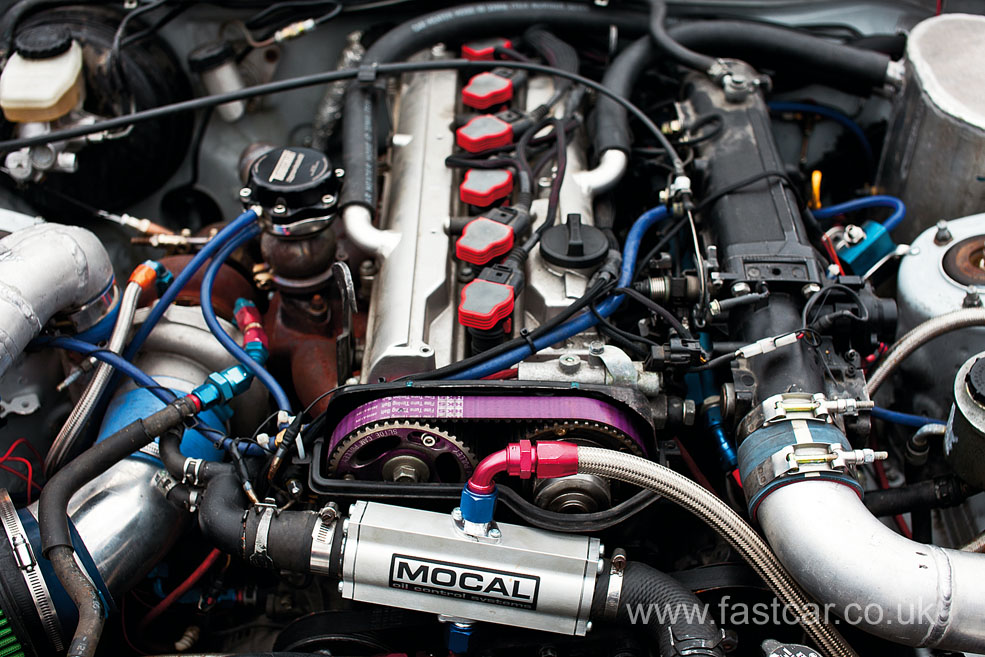 This included swapping out the N/A lump for the legendary 2JZ power plant that was running JUN pistons and an ECU upgrade, plus bolting in a cage, fitting basic coilover suspension, and welding up the diff. The single turbo conversion, KW coilovers and NFS livery were all recent additions.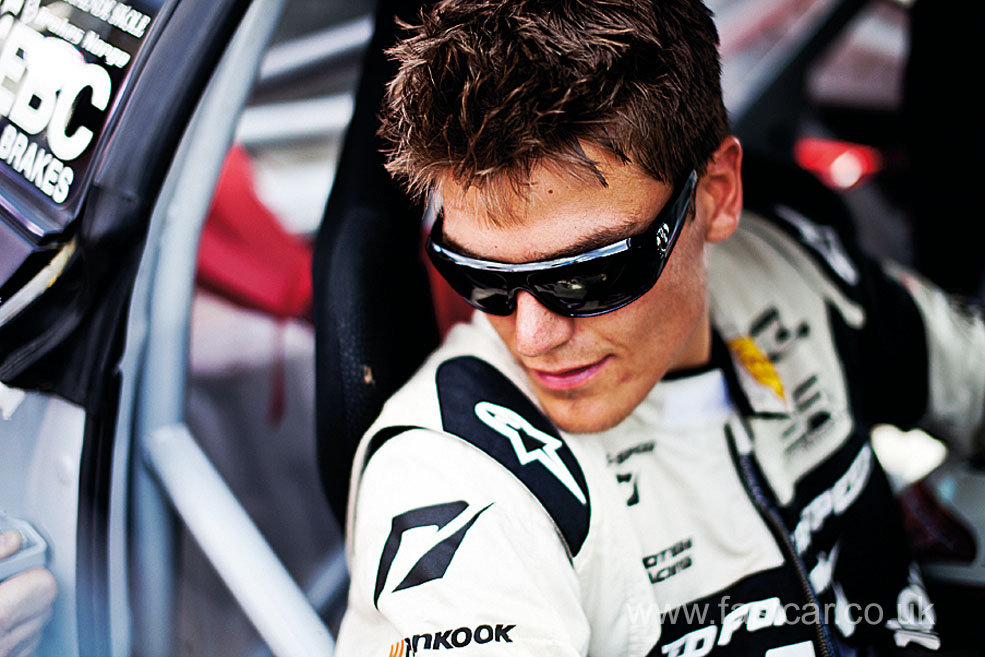 What lifts this car above the rest though isn't its spec but the man who sits behind the wheel.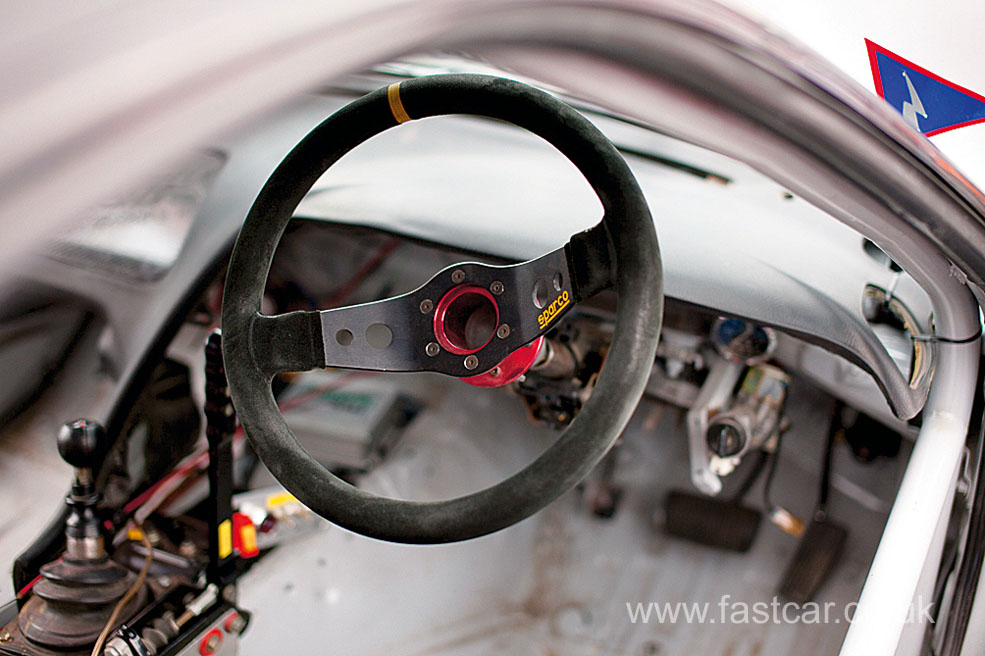 We were lucky enough to witness Fredric compete as a guest BDC driver at TRAX 2011 and while his Supra looked used and abused – and even a little bit inadequate against some of the BDC metal .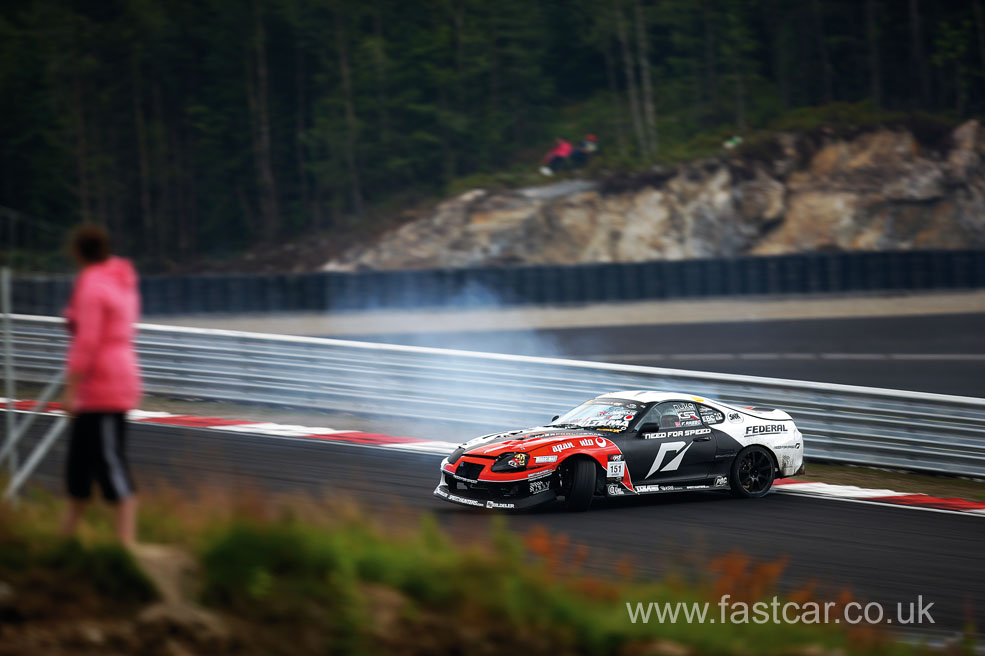 Yet when it got down to the business, Fredric completely destroyed the field. It just goes to show that in the money orientated world of motorsport talent can still be the overall winner.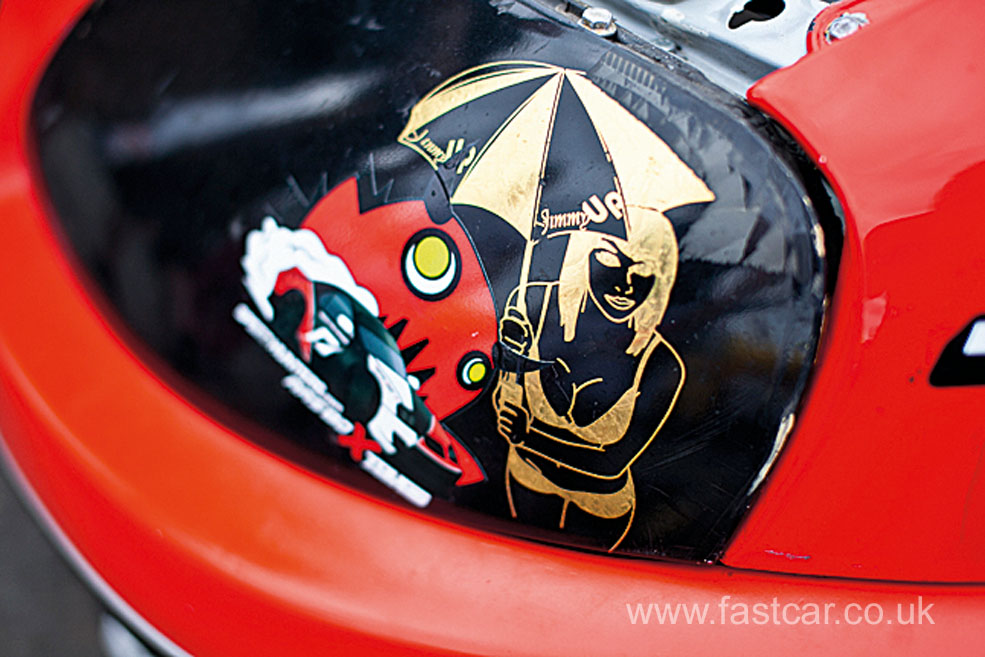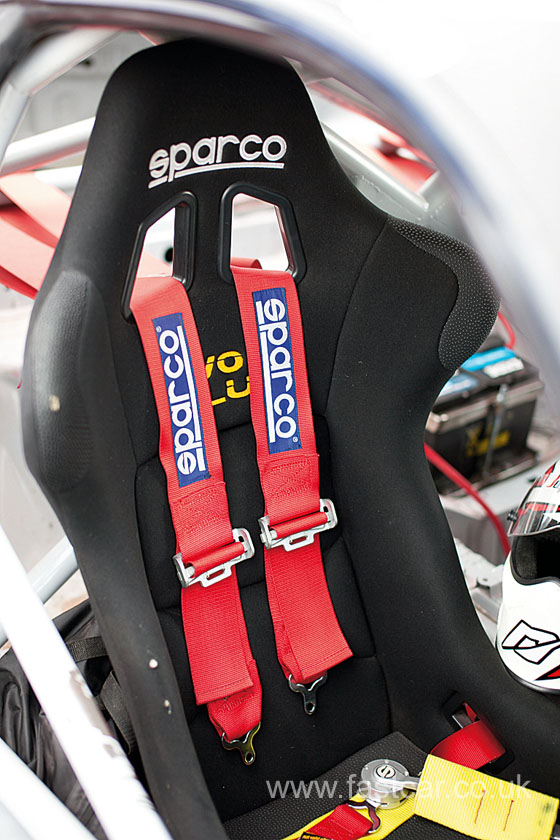 MKIV Toyota Supra Tech Spec
TUNING
VVTi 2JZ-GTE engine; JUN Cosworth overbore forged pistons; ARP rod bolts; Comp Turbo aluminium cartridge triple ball bearing CT3B turbo; Autronic SM4 management; SWR Performance Engineering custom intercooler and
downpipe setup; Albert Aasbo 3.5-inch exhaust; Turbosmart wastegate and blow-off valve; ORC triple-plate clutch; stock welded differential.
CHASSIS
KW V3 coilovers; stock sway bars, control arms and suspension links; Japan Auto steering angle mod; EBC drilled and grooved discs and YellowStuff brake pads; 9×17-inch and 9.5×18-inch Zito wheels.
STYLING
Andy Blackmore designed Need for Speed livery, with rocket red personalisation.
THANKS
Need for Speed; Japan Auto; Speedhunters; KW Suspension; Touge Automotive; KRB Trading; Comp Turbo; SWR Performance Engineering; PBC Auto; Biltema Sofi emyr & Follo; BS Bildeler; Ås Videregående skole; Drive for Life; Brakes Norge/EBC; Sørlie Communications; Kimmit Sport Racing; Turbosmart.