Welcome to this week's FC Throwback, where we take a look back at some of our favourite previous feature cars. This week it's Car Audio Security's Audi RS4 B7 Avant from way back in 2013…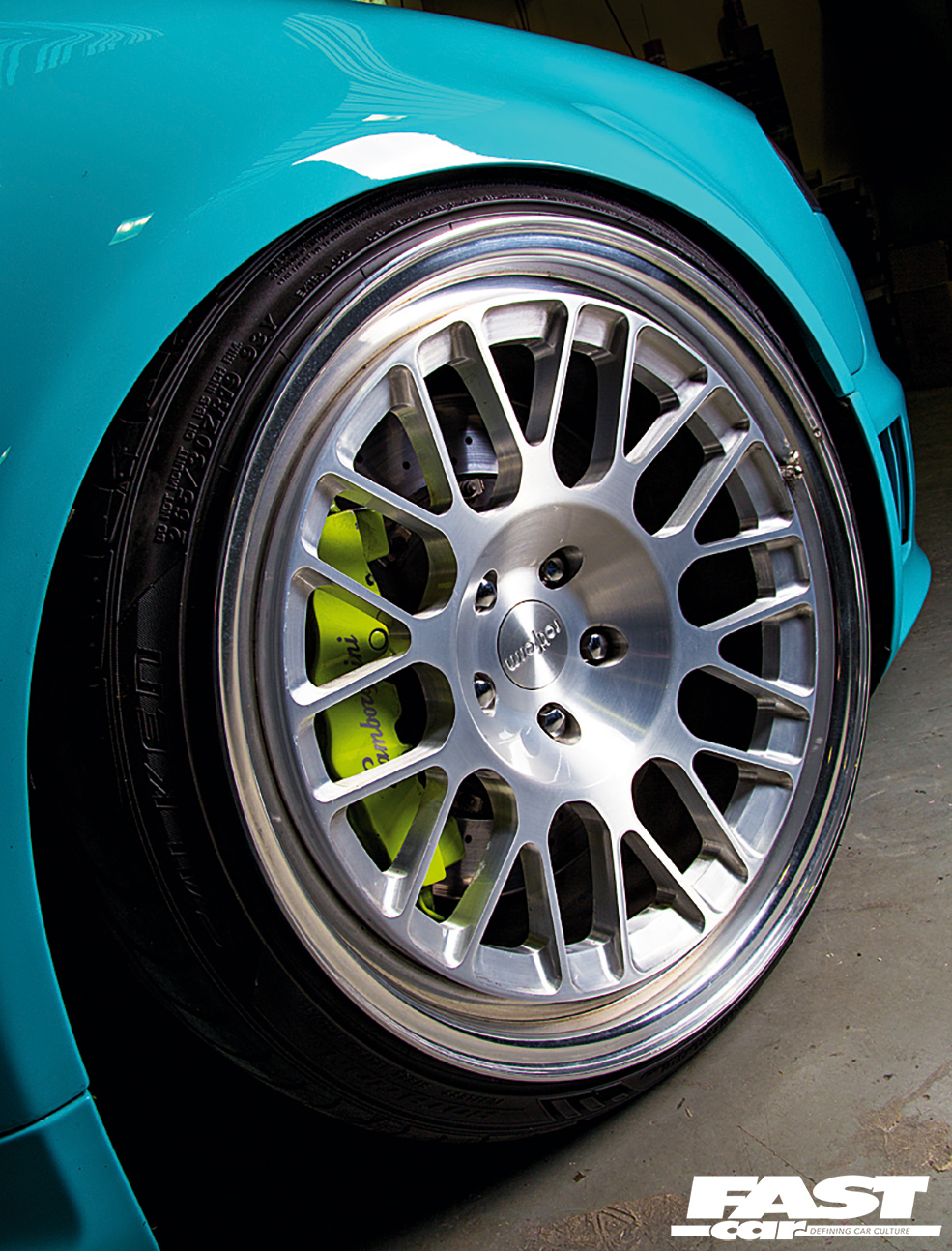 There's no such thing as bad publicity. That's what every PR agency will tell you, and it's true… unless your name happens to be Kerry Katona. At the end of the day, PR is all about getting noticed by the biggest audience possible, and in the modifying scene there's no better way than with a kick-ass demo car.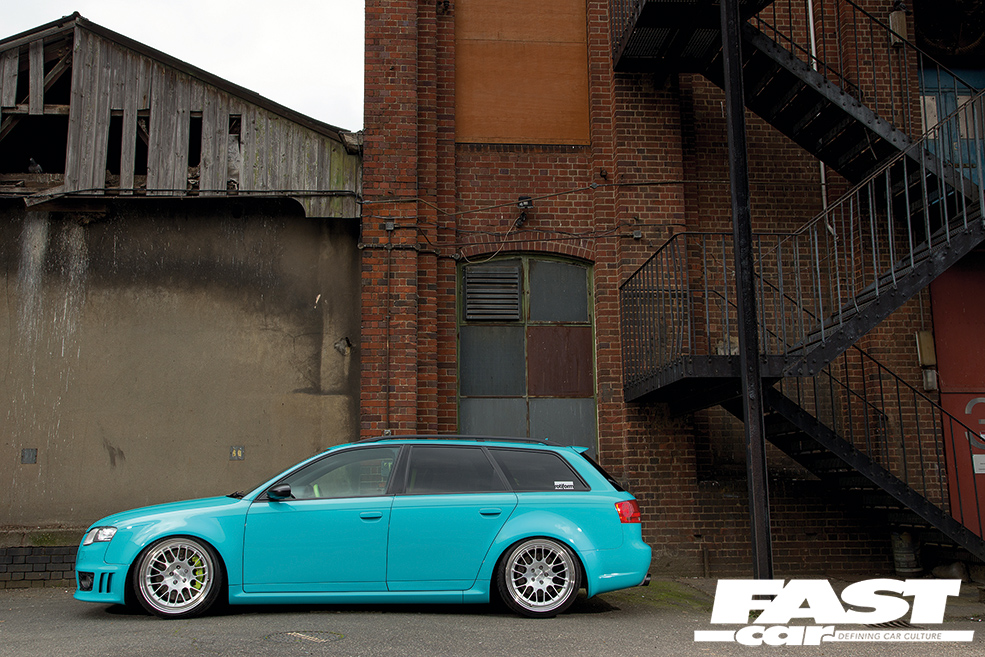 Car Audio & Security are the number one suppliers for in-car entertainment throughout the UK, so if they don't stock something, it's not worth having. With a fleet of demo cars including an Audi R8, TT RS and VW Scirocco, they know better than anyone the importance of building a killer motor to promote their business. So when it came to promoting the 2013 JBL audio range, what made them use an already-modded Audi RS4 Avant, before adding their own finishing touches?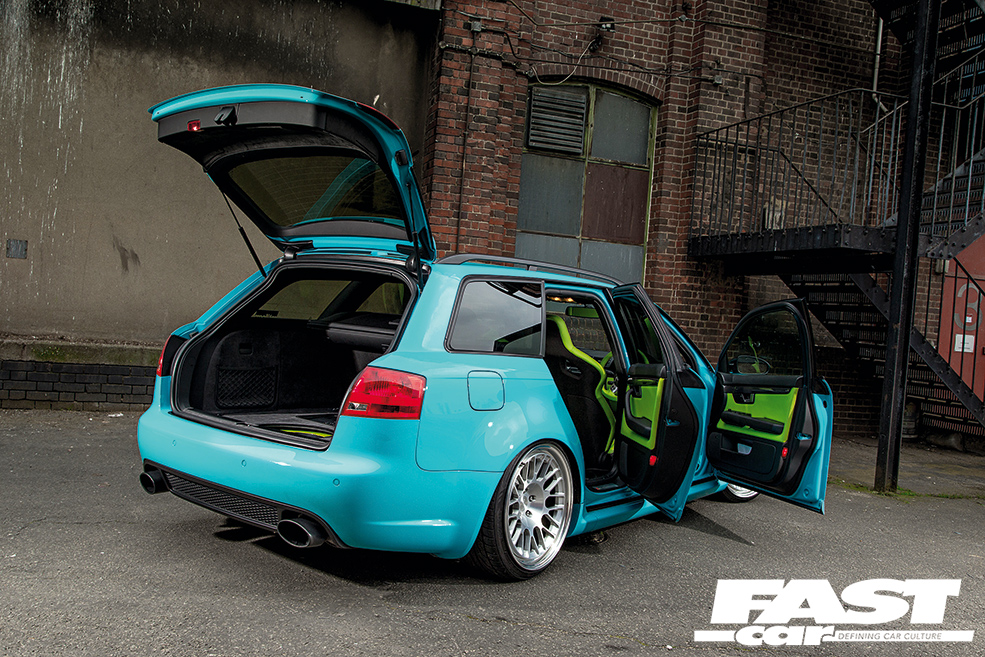 The answer is simple for Car Audio & Security's Parm Panesar – to get as much attention as possible in the shortest amount of time.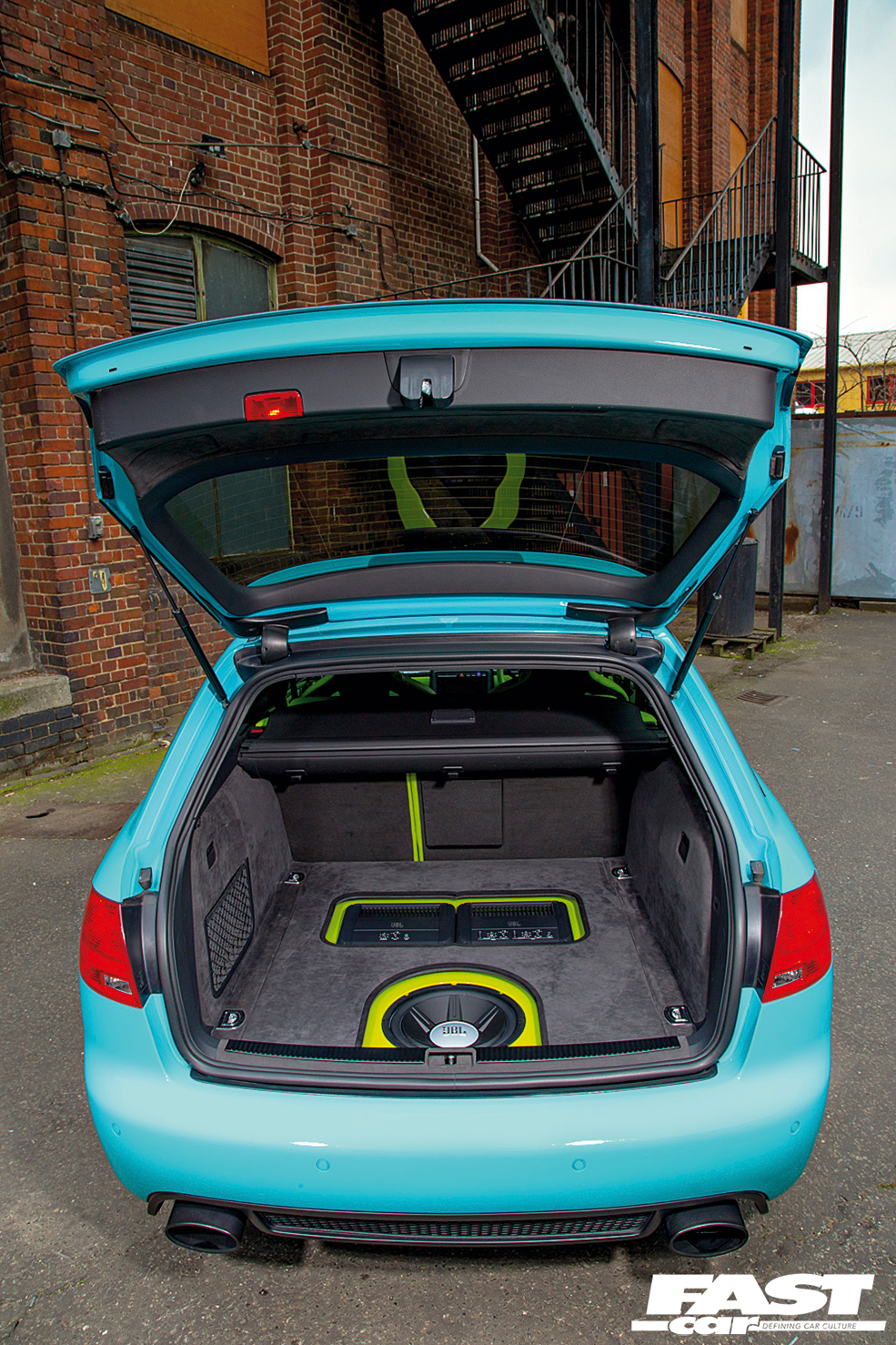 Originally built by Shiv and the team at Design4 Automotive, this RS4 has already seen two colour changes, multiple Rotiform wheels and various show appearances including Wörthersee in Austria. It's one of the most-recognised motors in the VAG scene, built by some of the best in the game, and for Parm and the team, that made it the perfect base for a new demo car.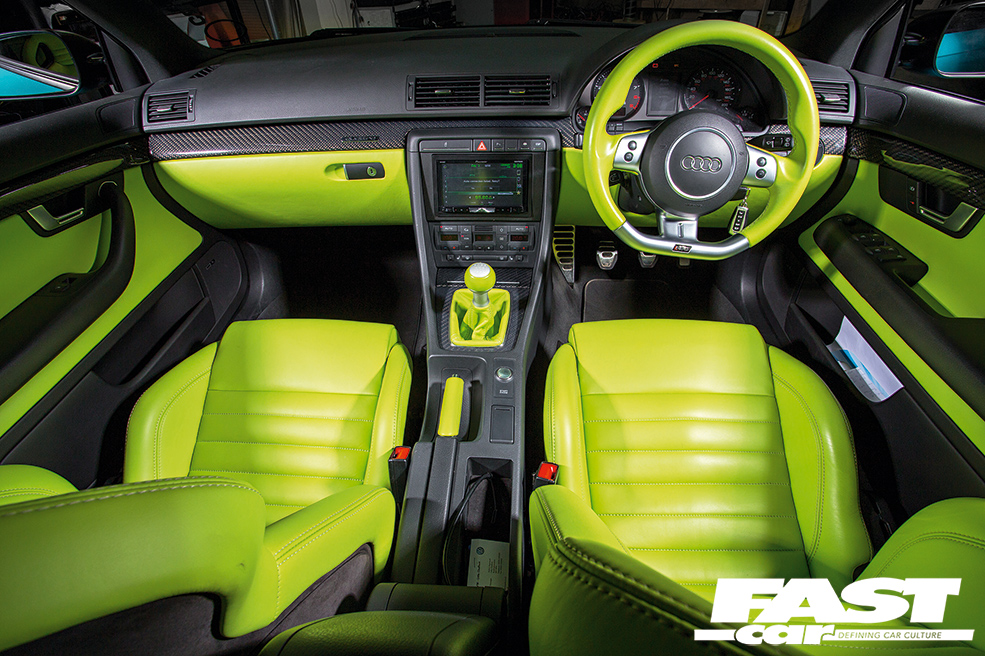 "We were in the market for an Audi RS4 and it just so happened that Shiv was selling his at the same time," explains Parm. "I've known him for years and knew the quality of it, so I had a chat with the guys and we decided to do a deal. The thing is, Shiv has put a LOT of time and money into this car and it looks like a beast! If we were to buy a stock RS4 we'd only end up spending a similar amount, so from a business perspective it made total sense – it had the right look for what we wanted to promote," he adds.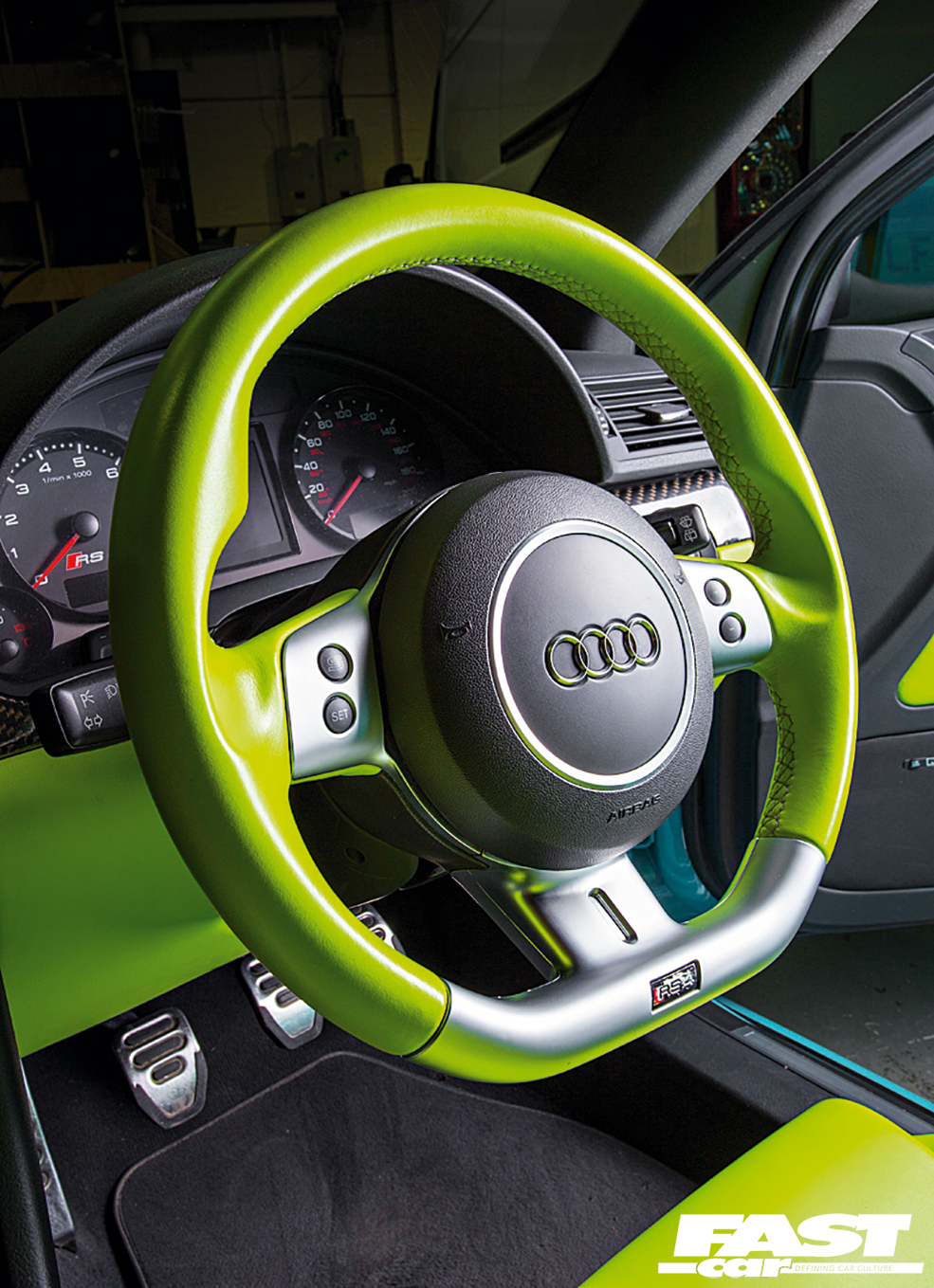 Head tuner? More like neck snapper. You can't deny the presence this RS4 creates wherever it goes, thanks to the full re-spray in Ford Aztec Green courtesy of Jags Bodyshop. It's a bold colour for any motor, and with the interior trimmed in lime green leather, it's a daring colour combo that was skilfully chosen by Shiv to separate it from anything else out there. "We call this the Marmite RS4 – you either love it or hate it!" laughs Parm. "You can't miss it. I wasn't 100% sold on the colour combo at first but, now I love it. The attention it gets is insane, and for a demo car that's what matters most – not who built it, owned it or anything like that."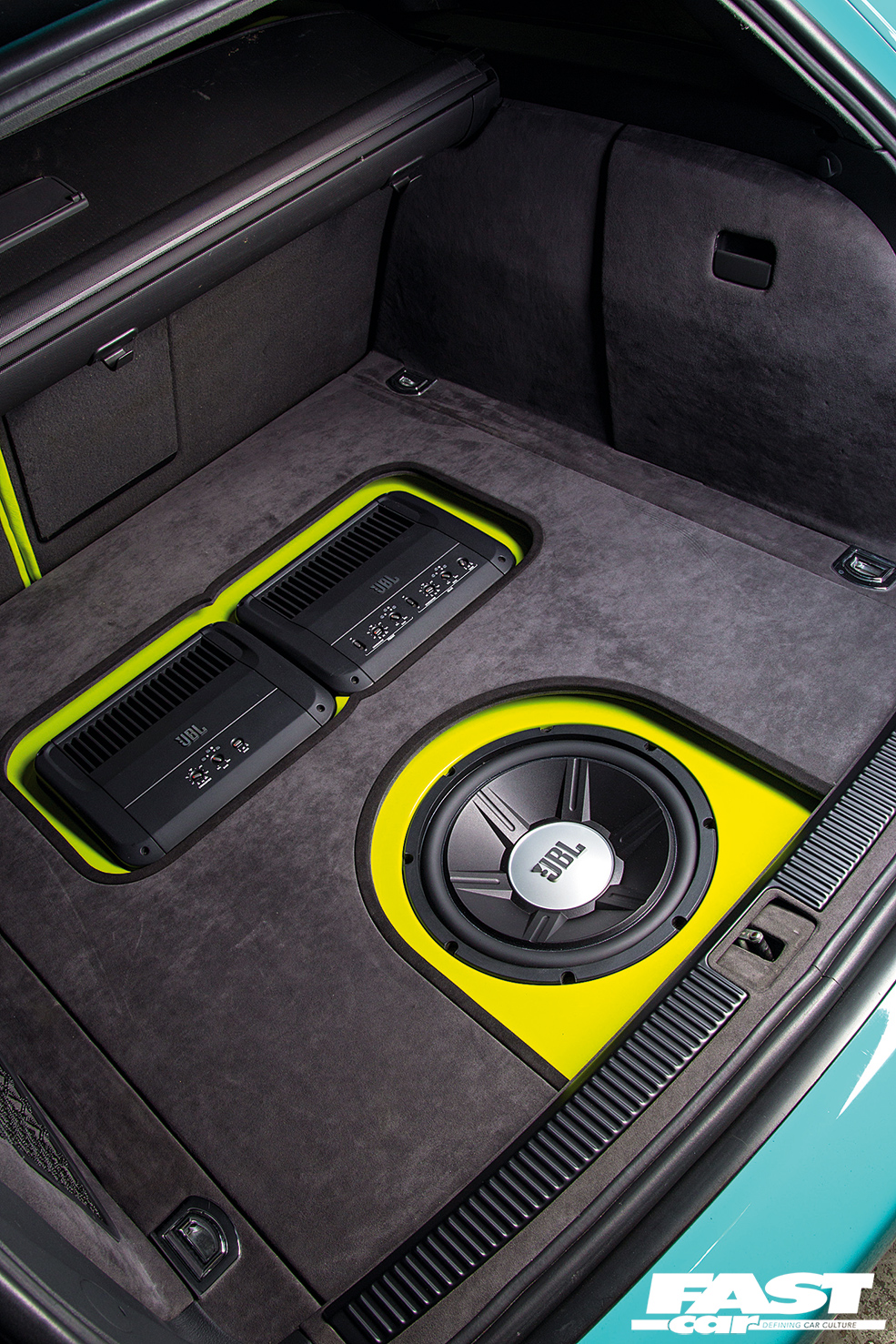 Backing up the wild paintwork are a set of KW Variant 3 coilovers which lower the RS4 perfectly onto the 10.5x19in Rotiform SJCs without compromising its drivability. After all, with a 420bhp V8 up front, and a full Milltek exhaust system, Parm makes sure the RS4 gets used properly. "The performance is awesome – you just can't ignore that sort of power and noise!" Parm adds. "We drive all our demo cars as much as possible because we love cars. It'd be such a shame to hide something like this away," But Parm and the team haven't left everything untouched from before.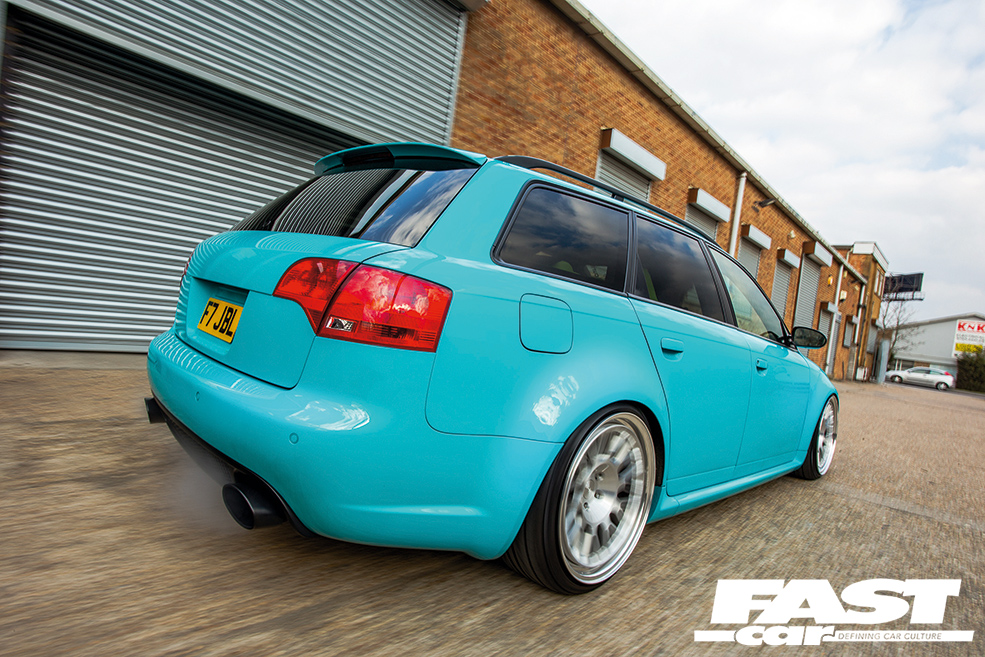 With the RS4 being used as an audio demo car, Car Audio & Security designed and fitted a full boot install using the latest JBL audio gear. Parm wanted to keep everything useable, so the two amps and 12in sub have been mounted flush into the floor allowing the boot to remain functional and, more importantly, show the quality of the install and audio.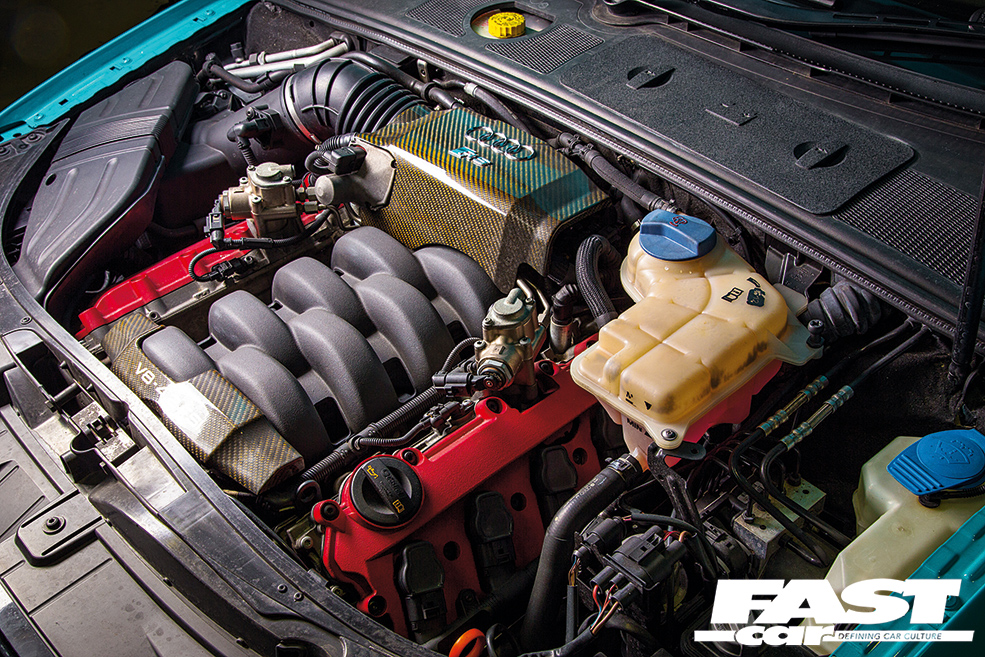 With the install designed for sound quality over maximum volume, it's safe to say this RS4 is one of the best you'll find anywhere in the world. It's got the looks, performance and interior you'd expect to find from a high-quality demo car, and for Parm and the team it's taken much less time and money to achieve this than starting from scratch. "You know the RS4 divides opinions – some love it, some hate it. Some people think it still belongs to Shiv, some have never seen it before!" Parm adds. "But it generates discussion, and from a PR point of view we've had such positive feedback from it."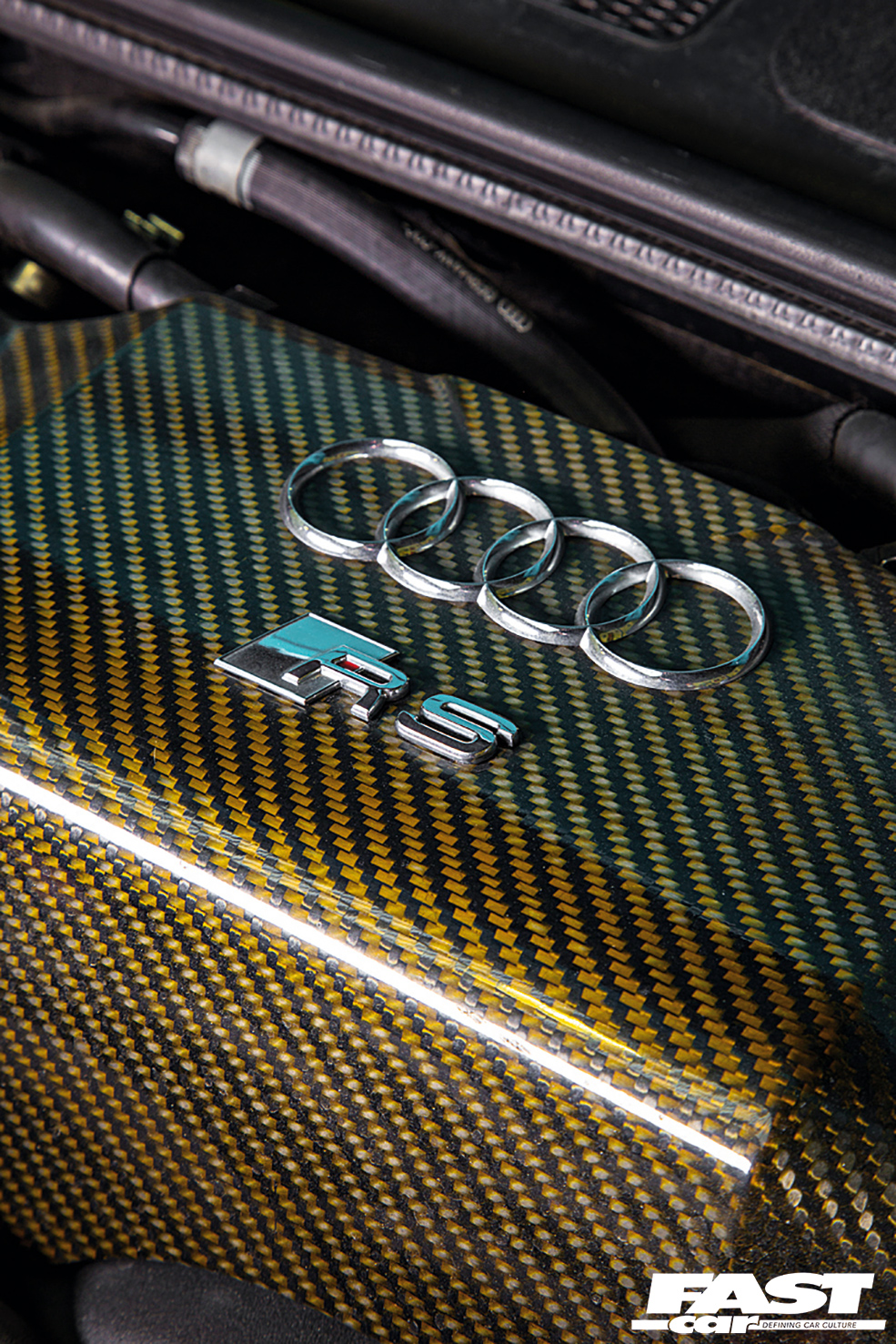 He added: "That's as good as we could ask from any demo car regardless of its history, and we can't wait to showcase it throughout the rest of the year." And fair play to that!
TECH SPEC AUDI RS4 B7 AVANT
Engine
4.2-litre V8 producing 420bhp, full Milltek exhaust system with de-cat pipes, Stage 1 remap, carbon engine dress-up
Chassis
10.5x19in Rotiform SJCs (with hidden hardware), Falken 265/30×19 tyres, KW Variant 3 coilovers
Exterior
Full respray by Jags Bodyshop in Ford Aztec Green (1980s colour)
Interior
Lime green leather interior re-trim including dashboard, steering wheel, seats and door cards
Security
Clifford Concept 650, Clifford Smart Start system (remote access from anywhere in the world)
Audio
Pioneer AVH-X8500BT Double-DIN AV unit, JBL GTO-609C front components, JBL GTO-509C rear components, JBL GTO-804EZ 4-channel amplifier (powering components), JBL GTO-1214 subwoofer, JBL GTO-751EZ mono amplifier (powering sub)
Words & photos Mark Riccioni