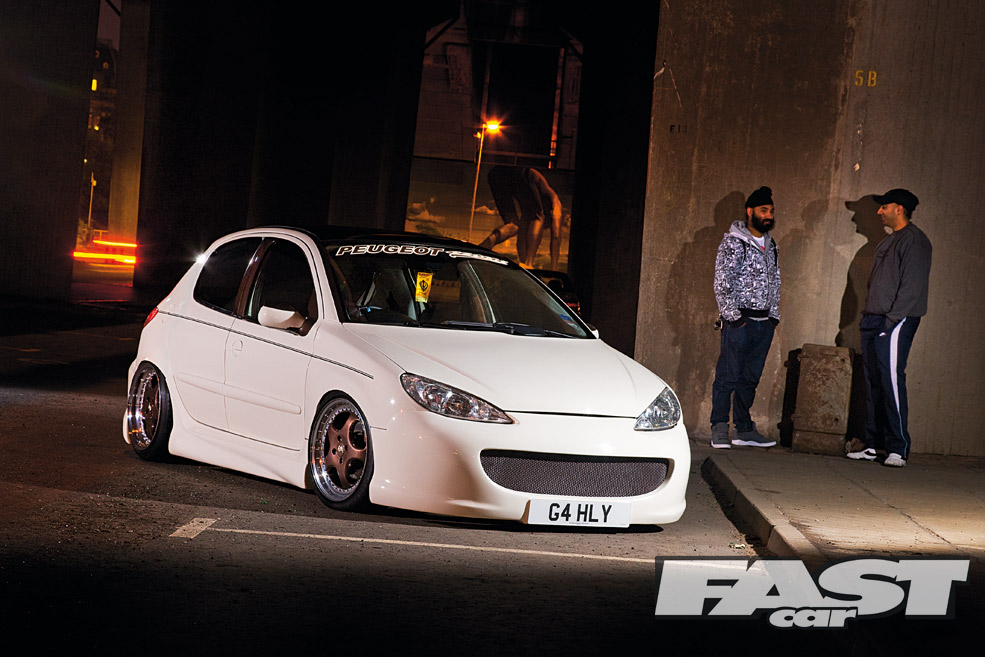 Jas Singh Gahley's modified Peugeot 206
You've got to admire blokes like Jas Singh Gahley. Modifying can be bloody frustrating at times so it can be tempting to follow the easy route rather than push the boundaries. Jas on the other hand, bought this 206 Allure model new, back in 2003, and with the help of modifying legends Peugeot Ecosse, has taken it through two major transformations, raising the stakes and breaking the rules along the way.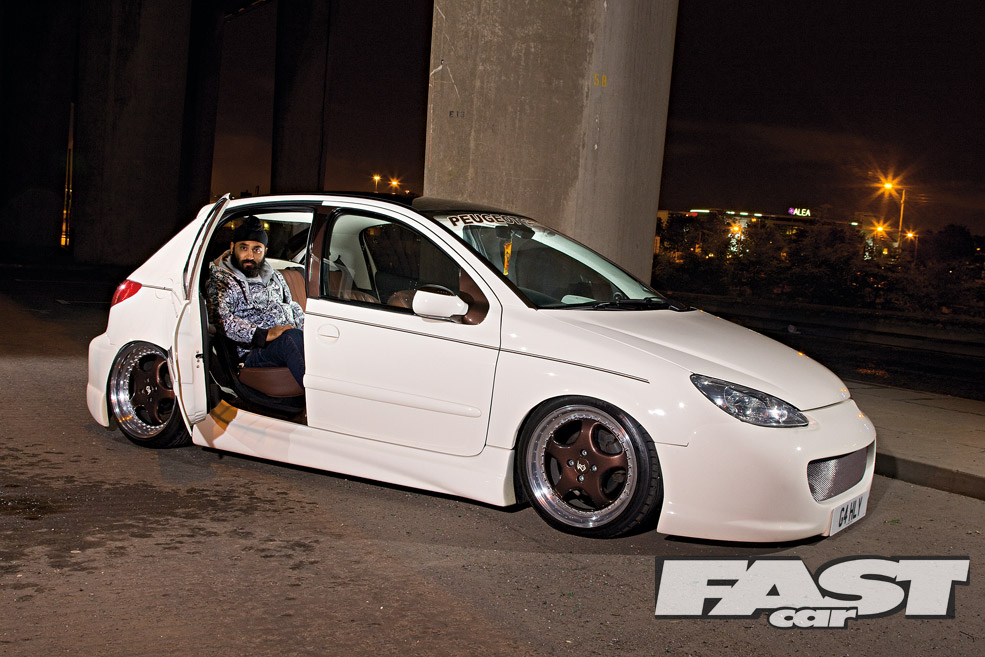 Jas began with no intention of modifying his ride but friend influences and a set of lowering springs soon put an end to that. Before too long he was visiting Peugeot Ecosse for an extensive makeover. As was the norm in 2005, it was a full-on big kit and bright paintjob affair.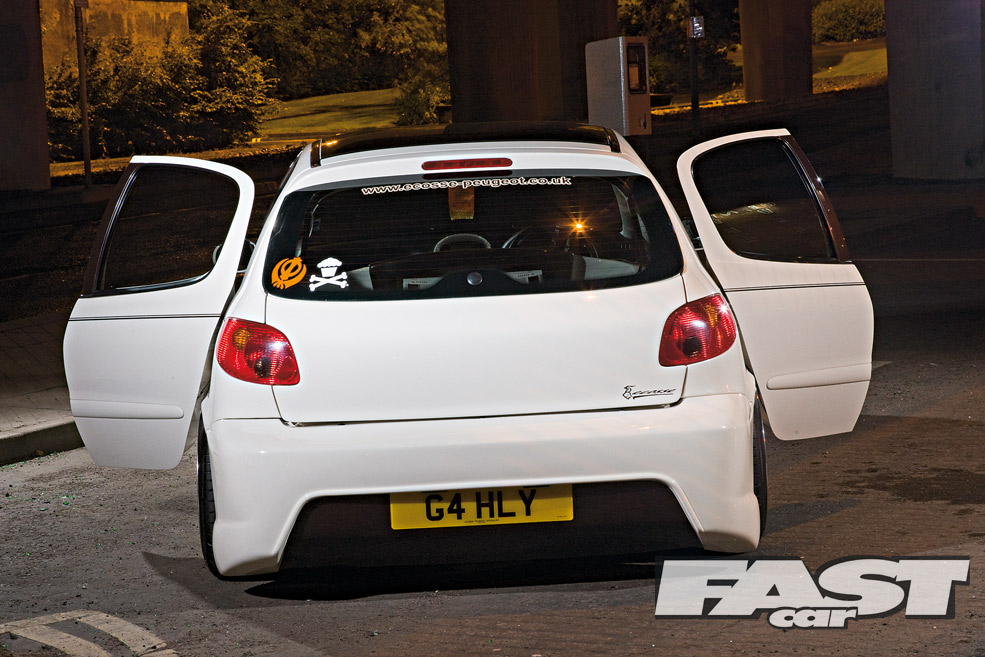 In 2006 the air suspension was added, (über rare for that time) and Jas enjoyed the car for another year before making a major decision. "When I first modified the 206 I went along with what was fashionable," he explains. "But this time I was determined to have the car exactly to my own taste."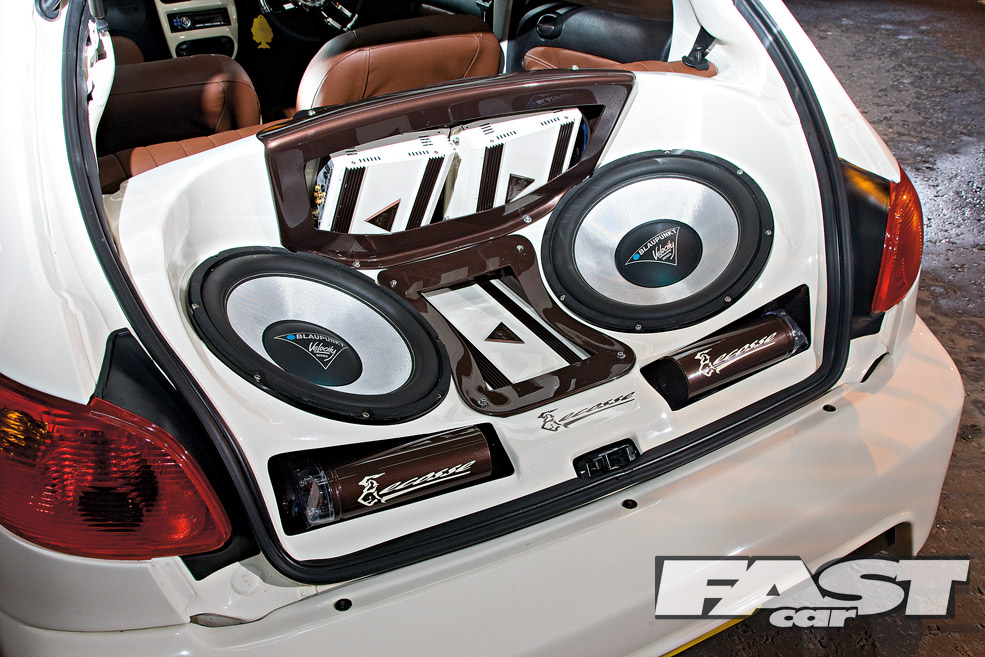 Jas likes a bit of kit but is also a fan of Euro styling, as well as American hot-rods. One look at the stunning end result and you can clearly spot how he's used those influences to create his unique, category-dodging blend. It wasn't easy though, as Peugeot Ecosse will testify too – they did all the work.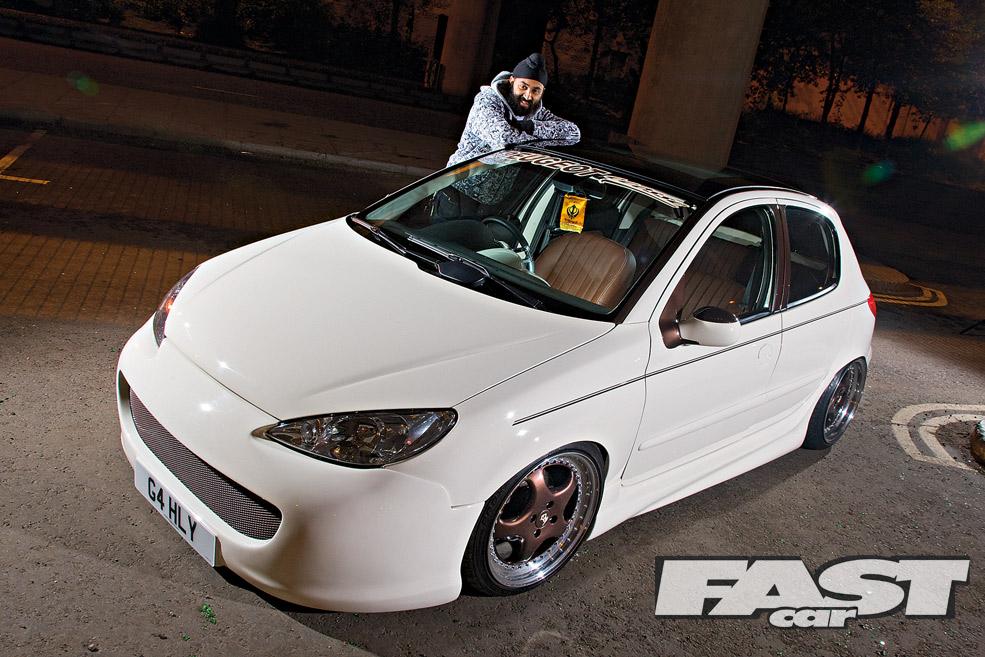 However, don't be mistaken, this ain't a chequebook car as Jas had to save hard to pay for each stage. It took two years to complete, after endless discussions and careful planning, with Jas giving Ecosse some real challenges, which they took on and absolutely smashed! Here's what they did…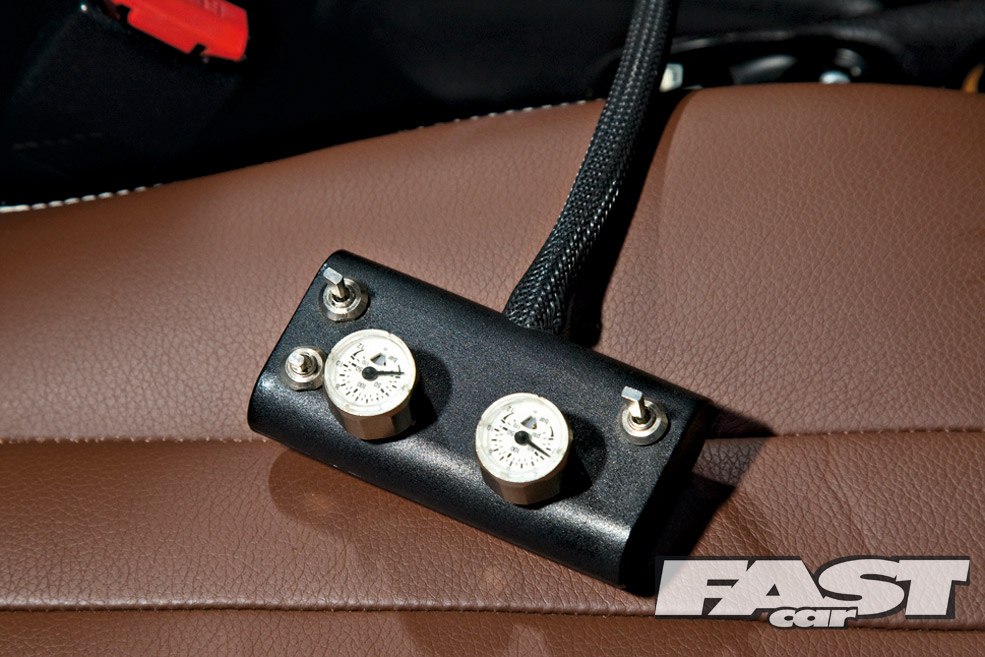 As the 206 exterior was already heavily modified from the first incarnation, Ecosse set about their brief to tone down the bodywork. This meant smoothing it off in places like the bonnet, bumpers and side skirts, plus removing the roof spoiler before changing the colour to a cool cream and including some trick details.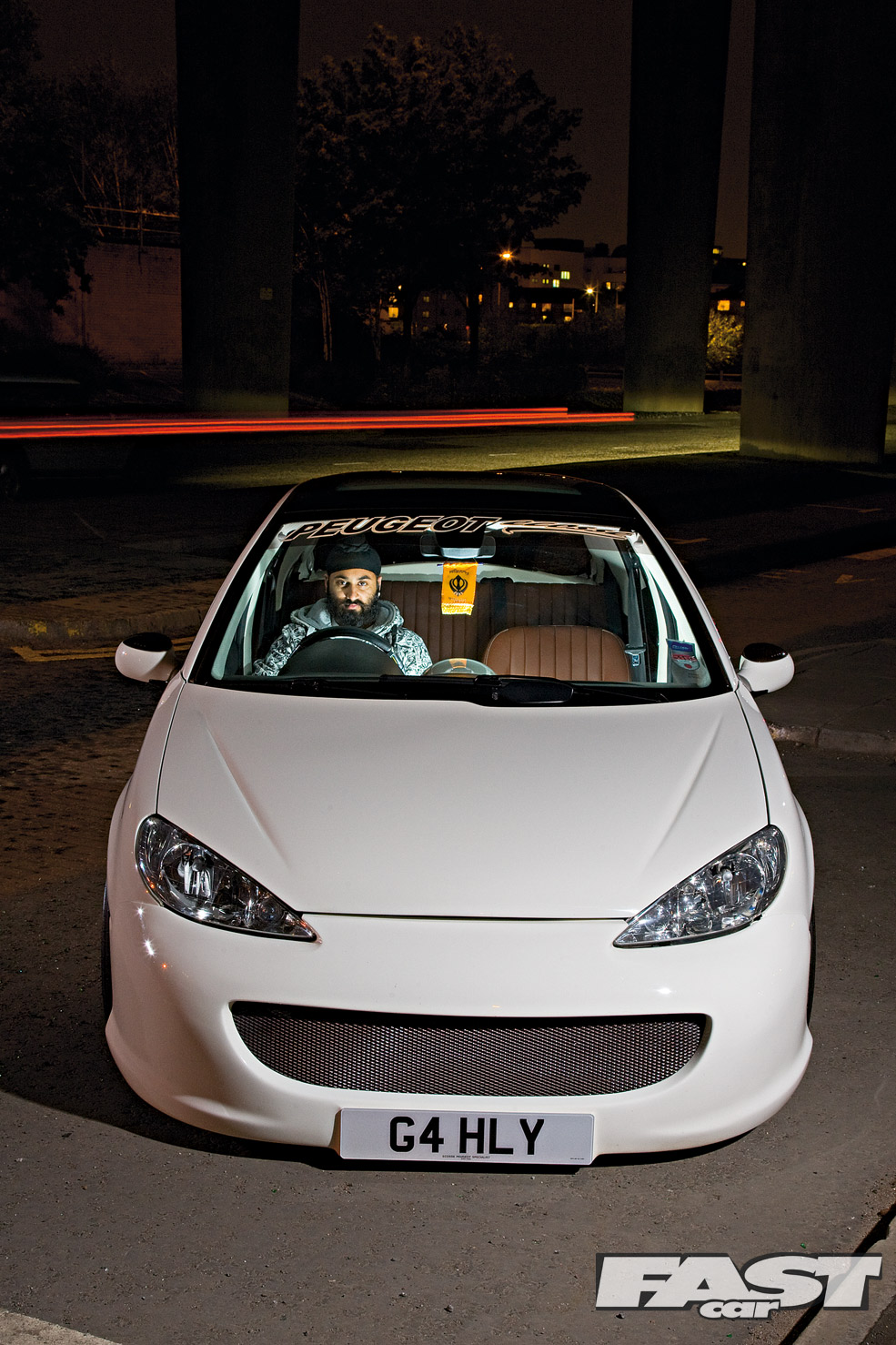 This ranged from the most obvious ones like the outrageous rear suicide doors to the subtle touches of flushed front door handles and a hidden exhaust. The level of finish is sublime and the mechanism for the rear doors – where you press a button on the lower B-pillar behind the front door to open them – is simply genius!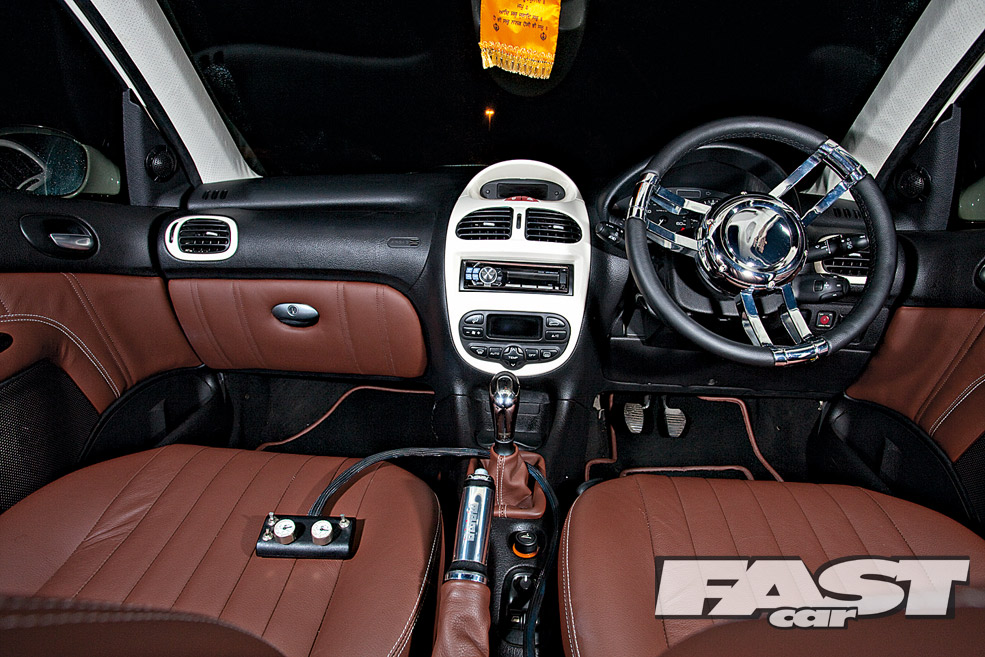 One of the main things for Jas was to bring back more of the original 206 essence. On the outside, as well as the subtler bodywork, halo and LED lights were exchanged for standard units. Stock mirrors replaced the dated M3 style ones but included LED repeaters.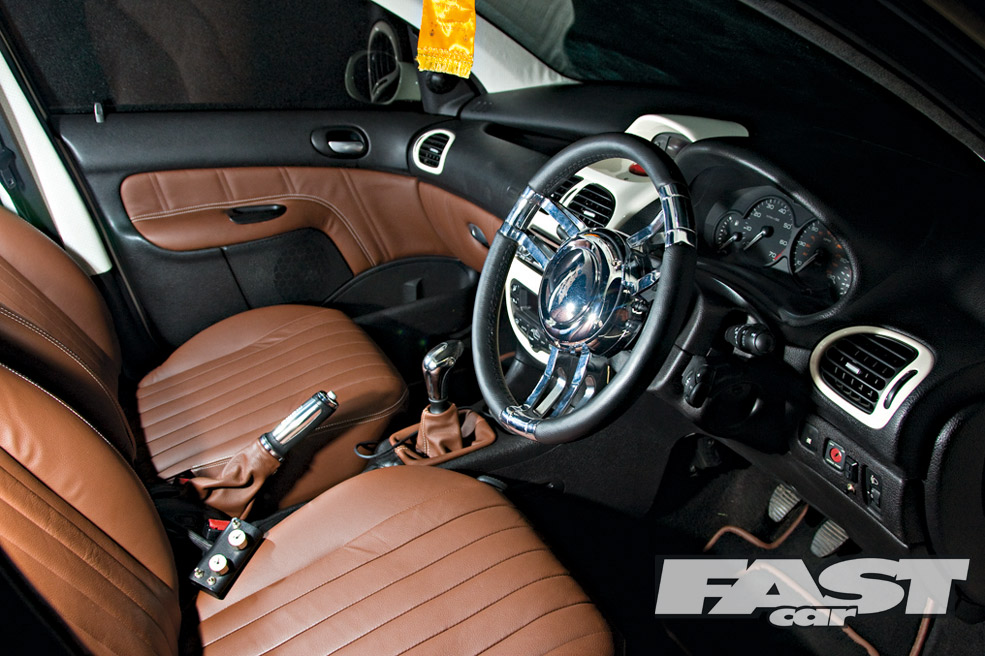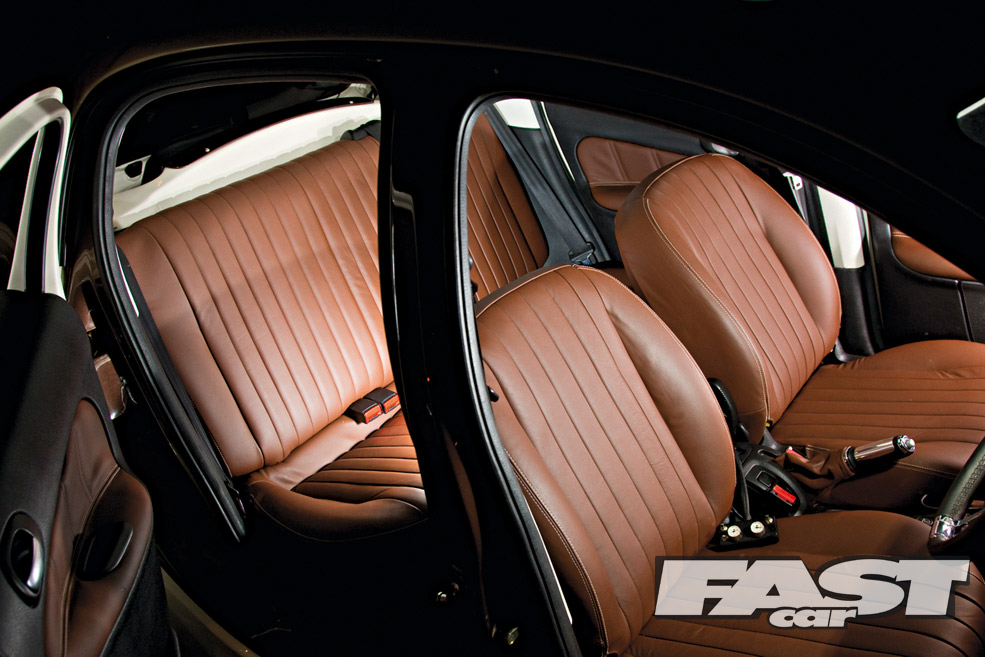 The theme continued inside as the sports interior was replaced with lower-spec seats, custom trimmed in gorgeous brown leather, minus the headrests, to give the cabin a real retro feel. The cream centre console, partially trimmed doors and perforated cream leather roof lining and pillars, all work perfectly together.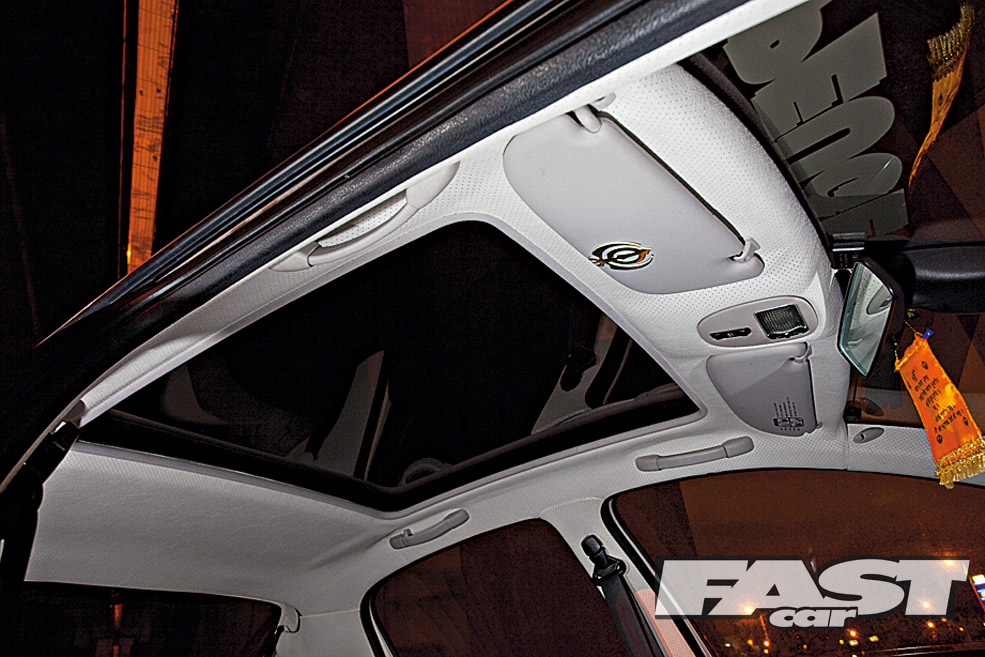 It's taken so much time, money and effort for Jas to get where he wants with this Pug, but thanks to his determination and the skills of Ecosse, his dream car has become a reality.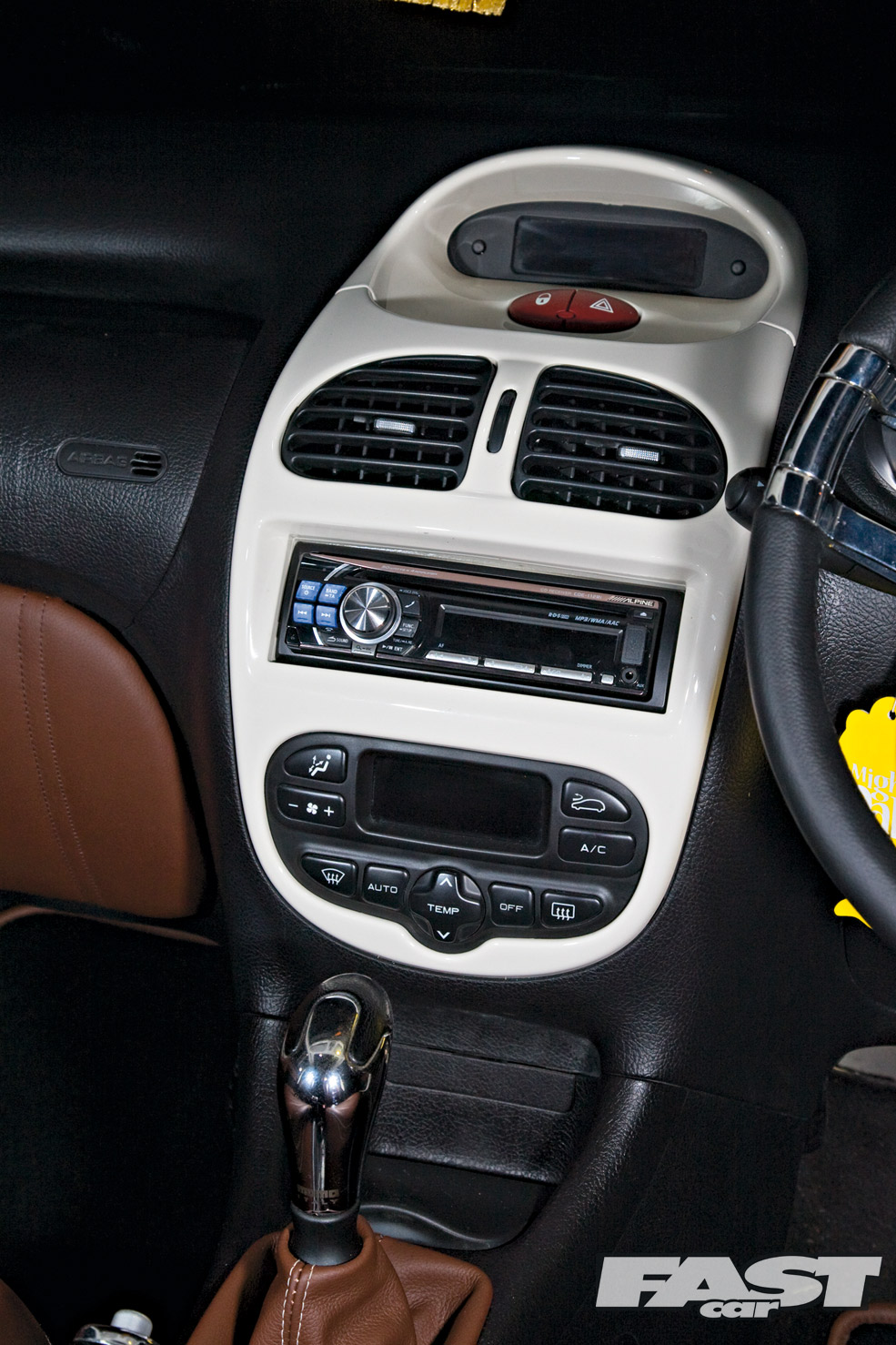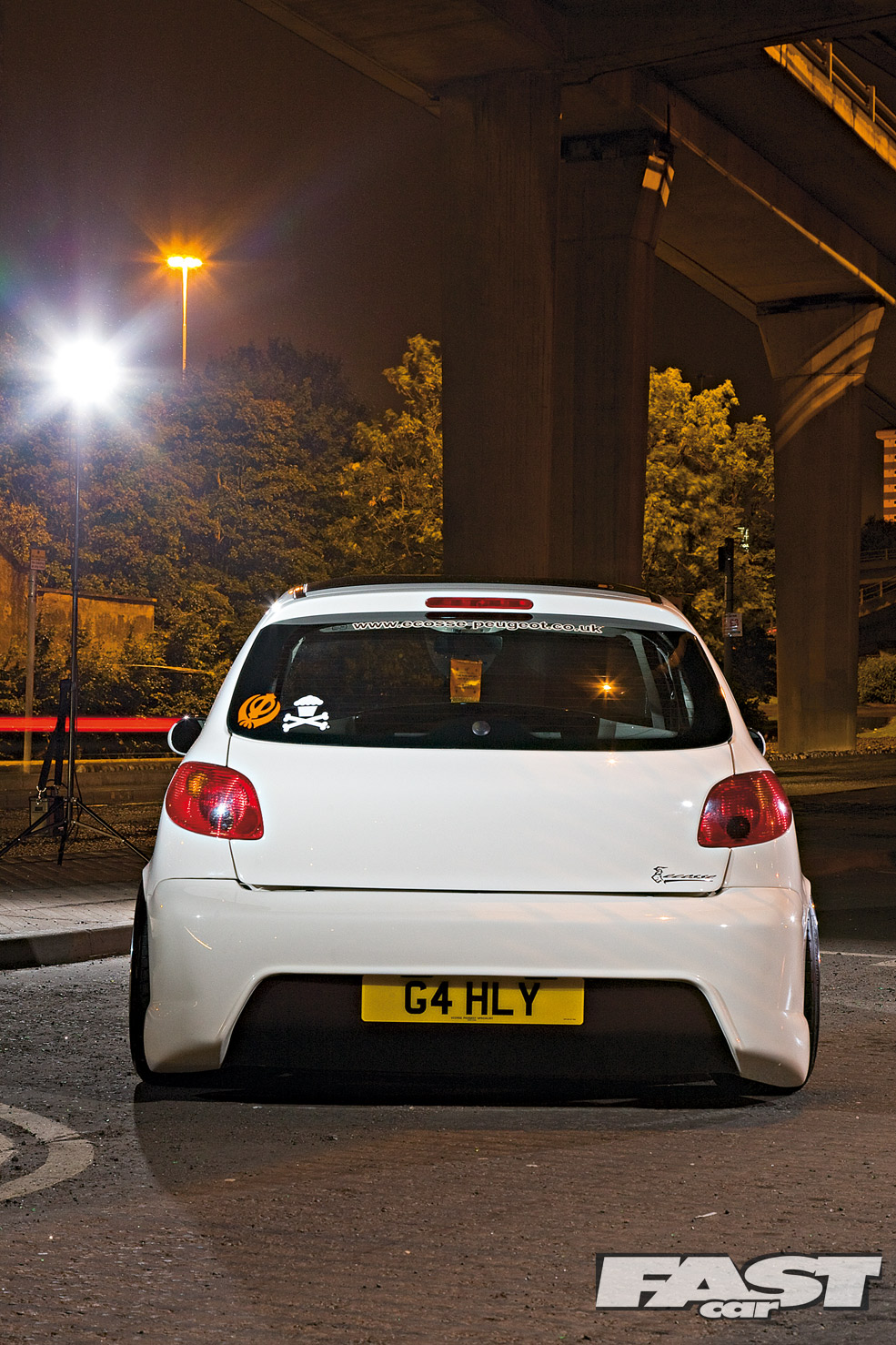 TECH SPEC
PUG 206
STYLING
Vision front bumper modified to sit flush with front wings and smoothed to remove fog light recess; Vision rear bumper custom smoothed; Abbes sideskirts smoothed and blended into rear arch; custom-made suicide rear doors; GTi wings fitted to accommodate bigger wheels plus rolled and pulled; rear arches molded to fit contour of rims when lowered; rear door handles smoothed off; front door handles made flush with body; tailgate smoothed; bonnet vents and badge smoothed off; standard wing mirrors fitted with custom LED repeaters; finished in cream and bronze paint with custom pinstripe; glass roof.
TUNING
Simota forced air induction kit; custom hidden Cobra exhaust.
CHASSIS
Full Ecosse air-ride suspension system with front and rear controls; RH ZW1 wheels polished and bronze painted; front 8×17-inch with 205/40×17 Toyo tyres, rear 9×17-inch with 215/40×17 Toyo tyres.
INTERIOR
Custom retrimmed interior in brown leather; rear seat welded to make one-piece; head rests removed; door cards trimmed with brown leather; roof and pillars trimmed in perforated cream leather; centre console painted cream; Simoni steering wheel.
AUDIO
Full boot build includes custom Esquiss boom box modified to fit 2×15-inch Blaupunkt subs and three Blaupunkt amps. Alpine headunit.