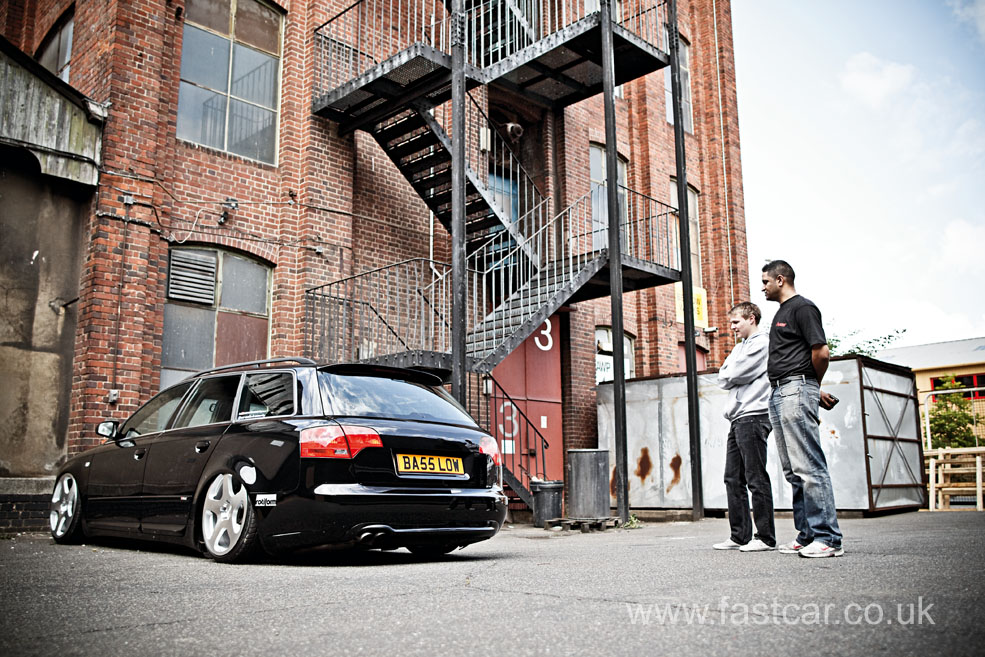 I don't know about you, but when it comes to buying products for my car, I'm selective. Actually, I'm seriously selective. Questions run through my mind. Questions like; does this company know their stuff? Will they deliver on their promise? And have they tested the gear? When it comes to the UK's biggest automotive Hi-Fi shop, Car Audio & Security, the answers are a definite yes, yes, yes! In fact, as independent car audio shops go, there's no one I'd trust more.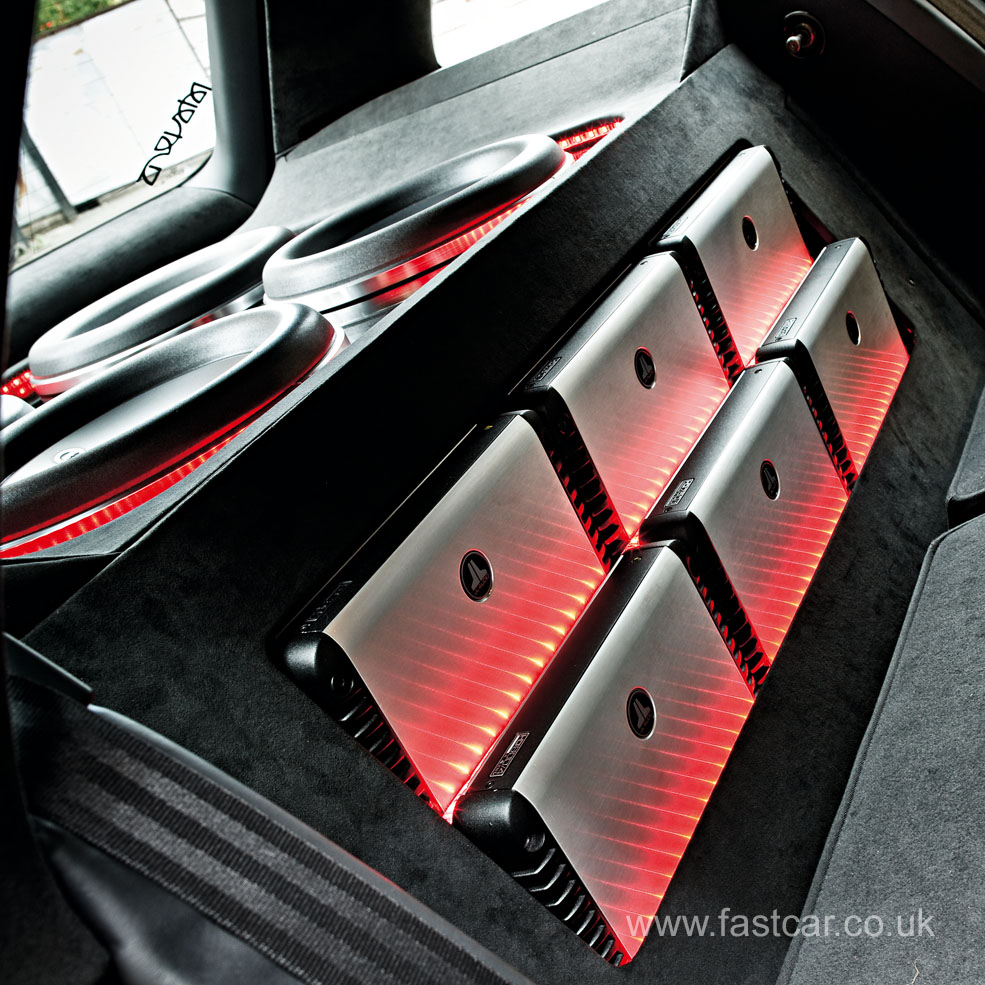 OK, so Car Audio & Security's team of trained experts are the most honest, experienced and passionate I've ever had the pleasure to come across. But there's more to it than this, though. They might be well known, but top man Raj never takes his foot off the gas. You'll see these guys at every major show and event in the car calendar. They're properly into it. You only have to look at their relentless project car builds to see that for Car Audio & Security, putting together incredible motors is not just for promotion, this is like an addiction!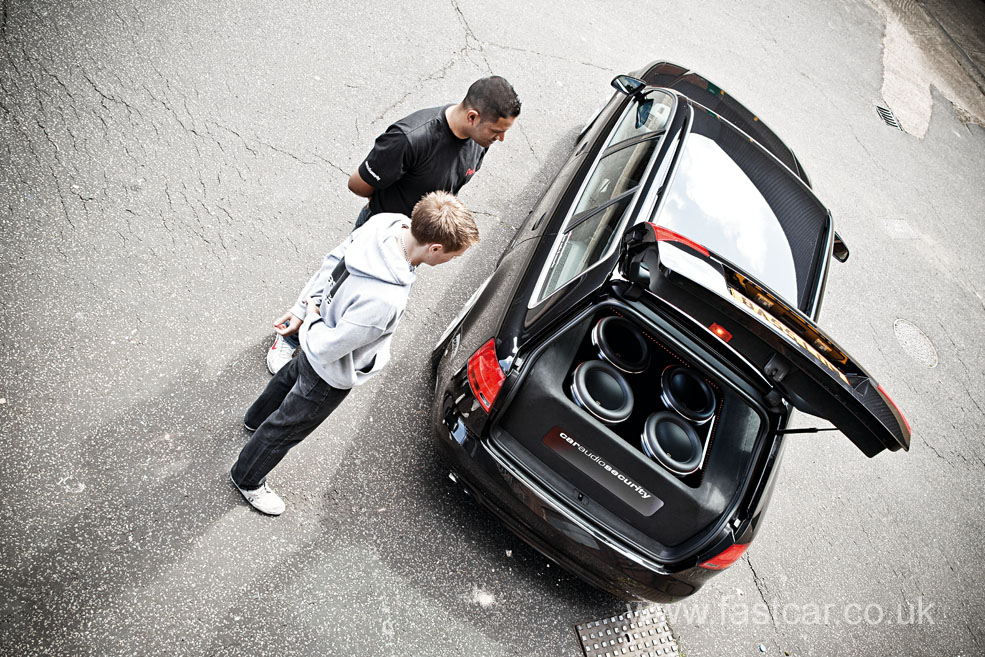 The sweet TT, subtle Scirocco and mind-blowing Impreza have impressed the hell out of us. But this Audi A4 is positively off its nut! Why? Well most people run just one JL Audio W7, but Car Audio & Security have gone way better. Yep, their expert installers talked shop manager, Parm, into letting them loose with four of JL's rule-breaking subwoofers.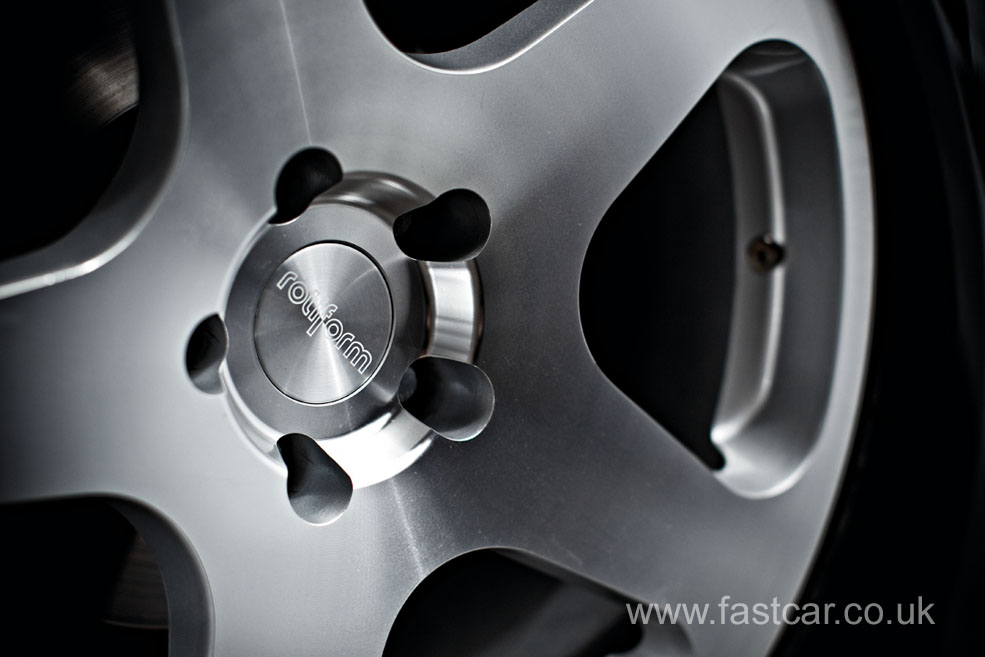 This is definitely Big School and the whole Car Audio & Security team is proud of the build. "It's about constantly pushing the boundaries," says Raj, who started this exciting car audio business over 10 years ago. And to be totally fair, by always keeping the accelerator pedal pinned to the floor, Raj and his loyal team have done not just themselves proud, but the whole car audio game. "We want everyone to enjoy their cars and get the very best out of them," he says. "This is why we have just become a UK dealer for Rotiform wheels – these are some of the best-looking rims you can get and they really add something to a car."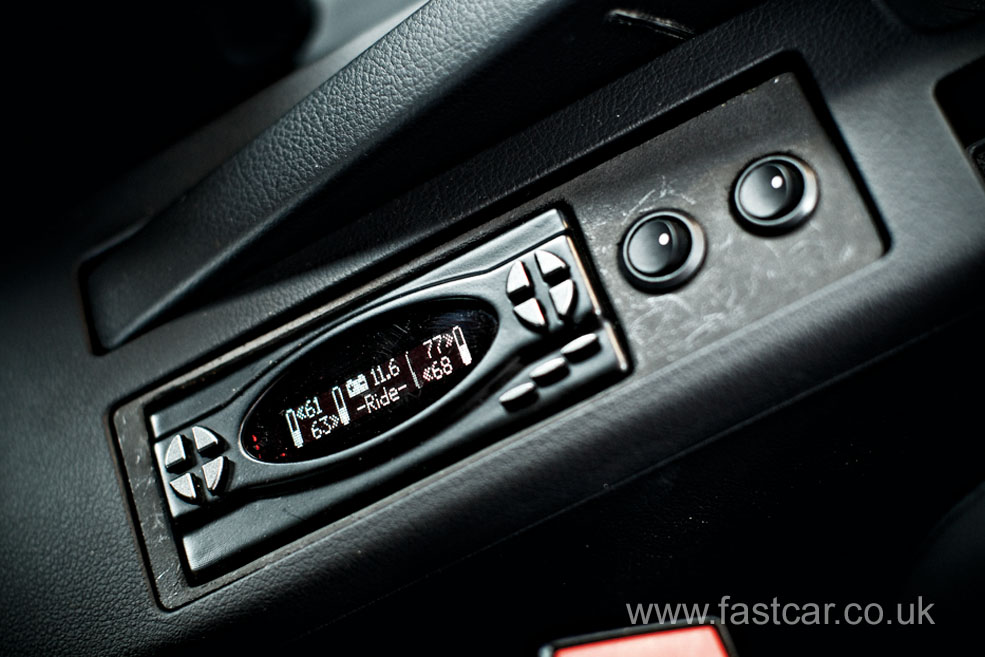 The A4 sits on a set of 8.5×19-inch Rotiform NUE wheels in a silver machined finish. The fitment is on the money courtesy of an Air Lift suspension system with four-way AutoPilot management. We took a spin in the bass-making A4 and it rode absolutely lovely – a testament to the install that Raj's installers have done.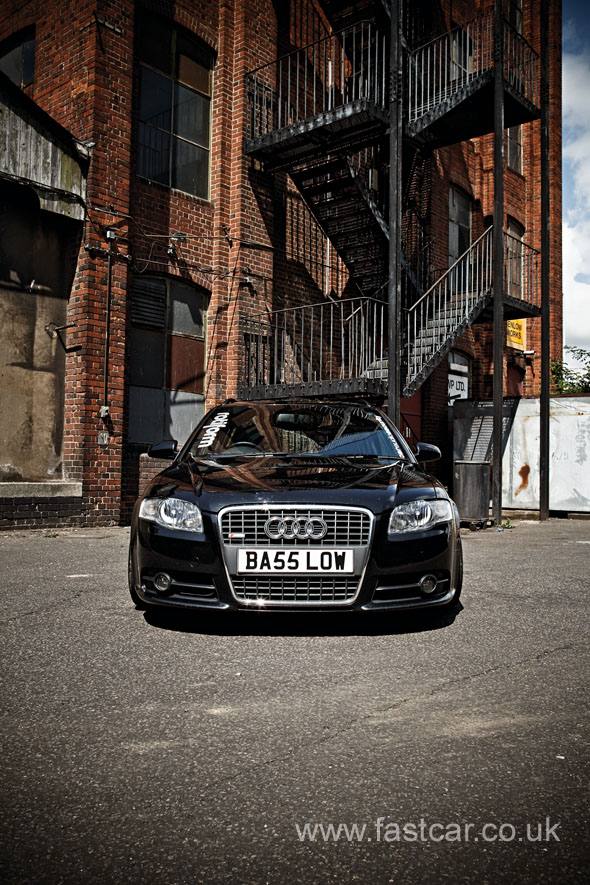 The best thing about Car Audio & Security's demo vehicles is that they don't keep to the usual rules of mental audio and nothing else. Everything gets hit – including a full interior trim of Recaro CS Roadster front seats with a chaser of suede in the roof lining and all interior panels. And this no-holds-barred approach is something we celebrate here at Fast Car HQ. In fact, with four JL W7s, there's no doubt Car Audio & Security has all the basses covered.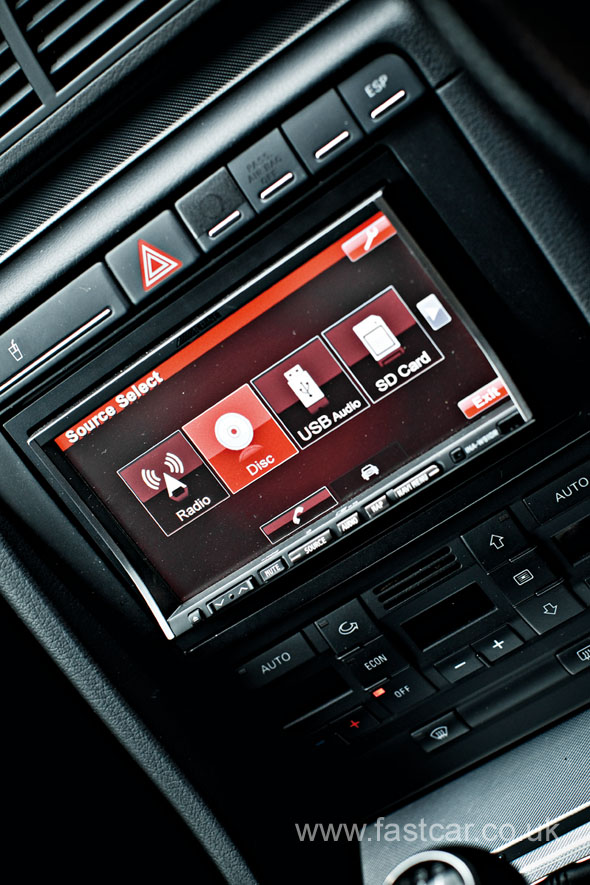 THE AUDIO SHOW
Powered by an Alpine Double DIN unit the whole shooting match is nothing but quality. We've got a TV tuner, rear tailgate speakers, front speakers, rear speakers and enough amplifiers to power a man-sized nightclub. There's even six Stinger batteries – one for each of the amps. It's a monster of an install.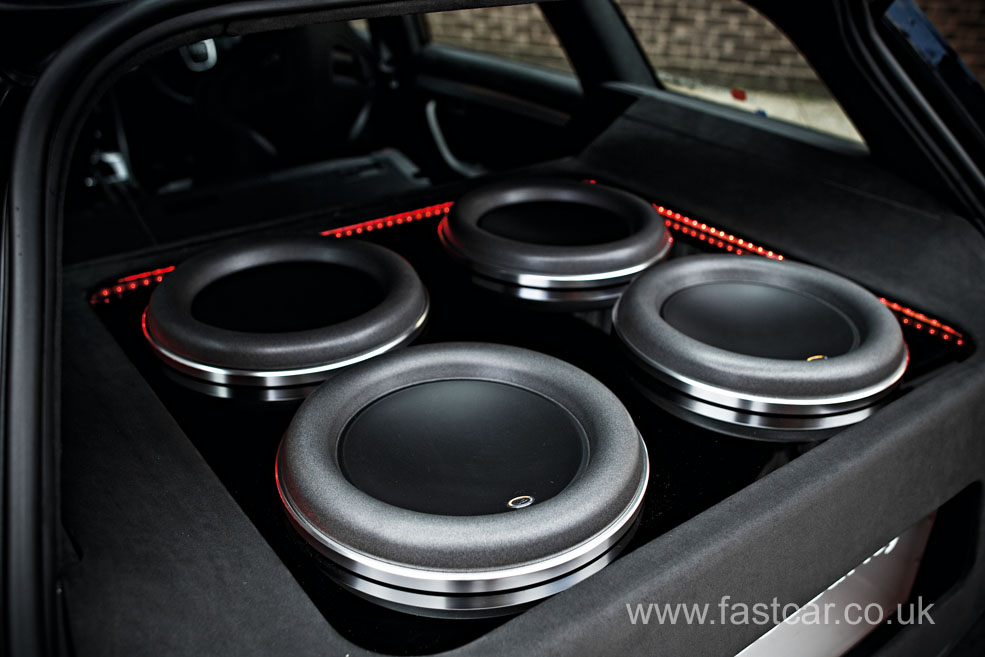 The icing on the cake is the four JL Audio subwoofers though. These have some serious excursion. In English, this means that the cone of the sub moves back and forth approximately one shit load. The result is gutwrenching bass that's superbly controlled. Make sure you get a demo at the next show!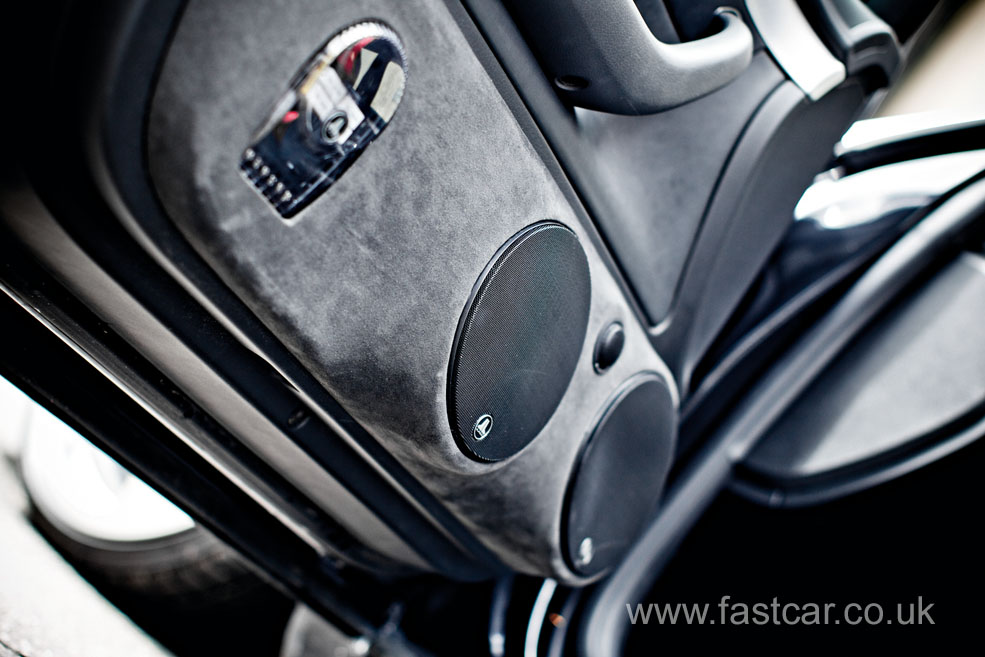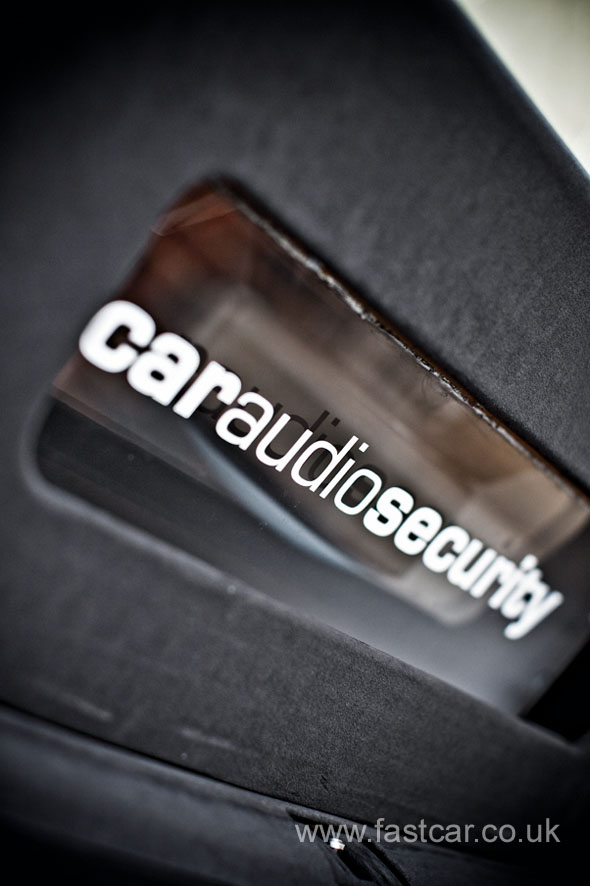 TECH SPEC AUDI A4
AUDIO
Alpine INA-W910 2-DIN headunit with satnav system; Alpine DVB tuner; 2x JL Audio C5-650 speakers up front; 1x JL Audio C5-650 at rear; JL Audio C5-650X in tailgate; 4x JL Audio 12W7 subwoofers; 4x JL Audio HD750/1 amplifiers (one for each subwoofer); 2x JL Audio HD600/4 running all speakers; 6x Stinger SPV20 batteries; 3x SGP32 split charge relays; Clifford Concept 650 Mk.2 with Intellistart 4; SmartTrack Trident tracking device.
CHASSIS
Air Lift AutoPilot four-way Air Ride with EasyStreet Management; 8.5×19-inch Rotiform NUE wheels; 215/35×19 Falken FK452 tyres.
INTERIOR
Recaro CS Roadster front seats; fully re-trimmed roof lining and interior panels in suede.