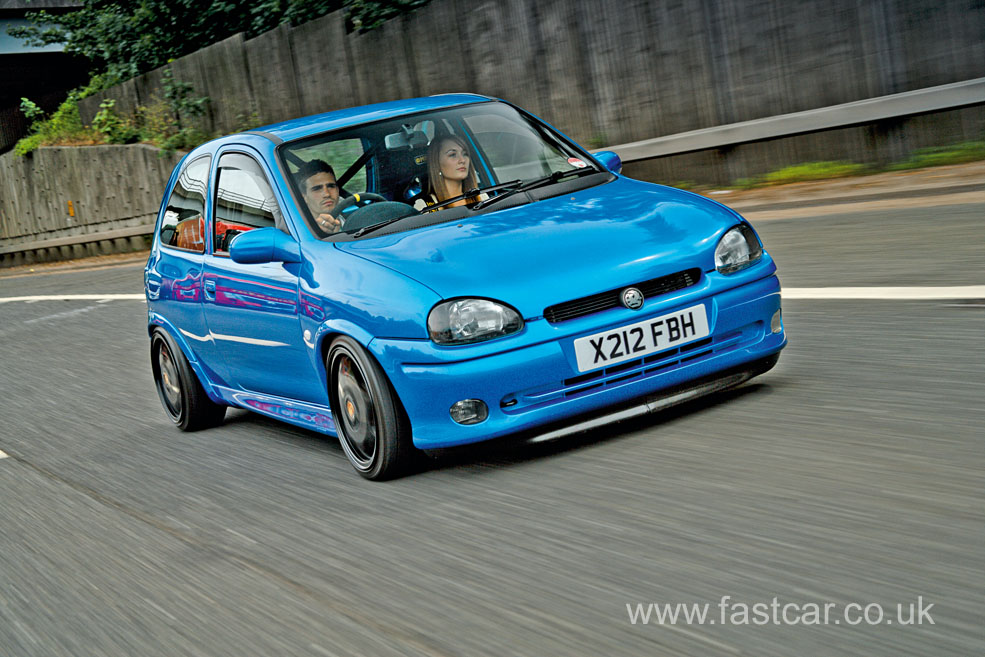 Kieran Myers modified C20XE Vauxhall Corsa B
Can you remember what you did to your first modified car? Big alloys without the lows? An exhaust that woke the neighbours? Kieran Myers has done it all; from neons to darkening headlights with his girlfriend's tights. However, we forgive him! How could we not? His modified Corsa now turns heads for all the right reasons.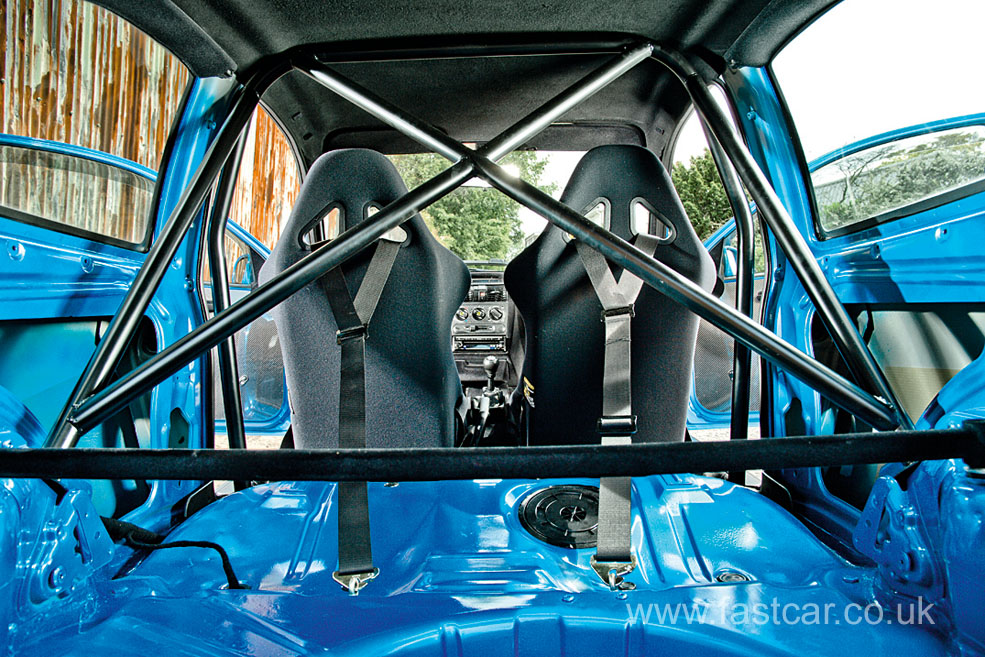 Kieran originally wanted a Civic but it was over his budget in insurance group 14. So in 2007 a 16-year-old Kieran ended up with a standard Arden Blue Corsa B 1.4 Sport.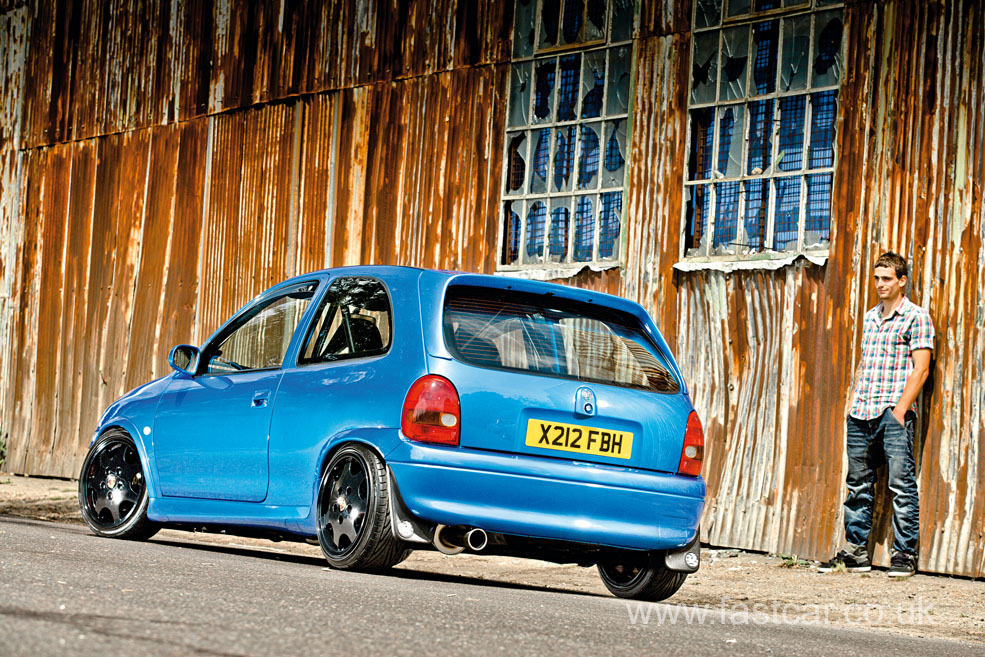 "The first thing I did was put on some awful 17-inch wheels, cheeky interior neons, fitted some subs and a backbox filled with putty," says Kieran. "It was like that for 18 months before I saw the light." Kieran then exchanged his ICE for custom SPAX springs and dropped it a massive 60mm at the front and 80mm at the rear.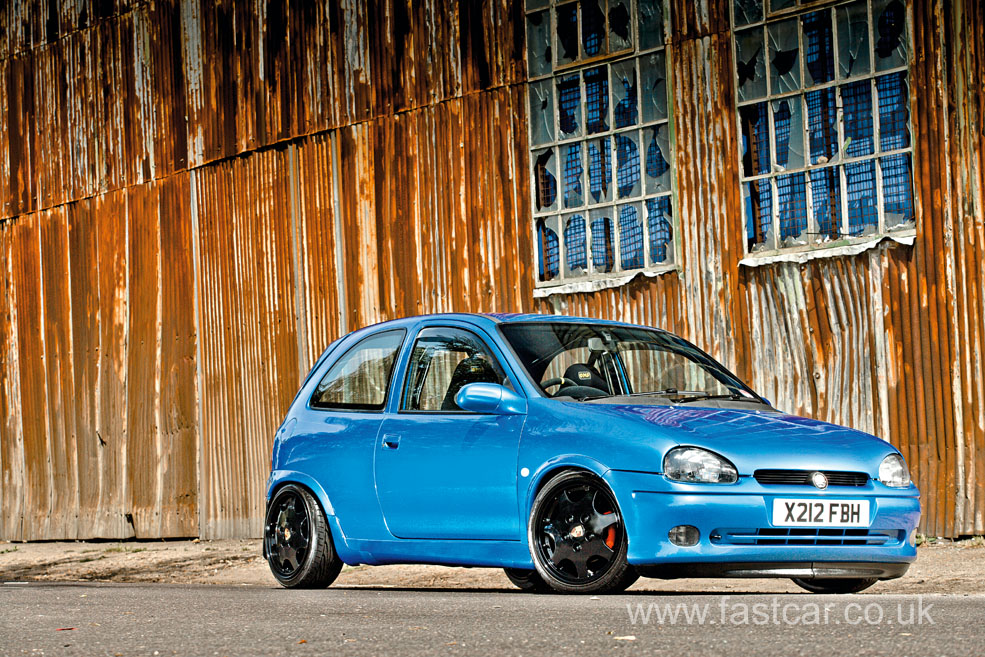 Next, he sourced a GSi kit and sprayed it to match. "The arches didn't line up so I adapted them to fit." He had a rare grille shipped from Germany. "It was expensive but necessary," says Kieran. Then came the smaller 14-inch Fox Racing wheels, which stopped it looking like a roller skate.
After removing the heavy audio he decided the whole car was going on a diet. He ditched the rear seats and sound-deadening, and adding a rear strut brace, custom MPS half cage and OMP bucket seats with 3-point harnesses. A Piper 3-inch stainless backbox now pokes out the back of the slammed Corsa instead of the old big bore.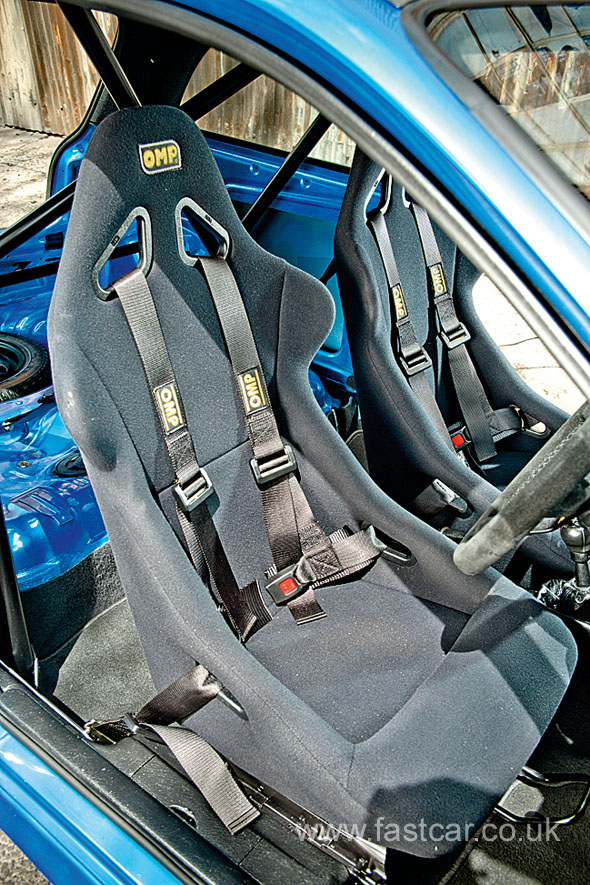 Two years on and the engine just didn't match the show-stopping shell. 88bhp is fine for your first car but that was about to change! "A turbo wasn't in the budget so I got an XE, originally from an Astra GTE," explains Kieran. "Me and my mate Tom did the transplant, but I soon got bored!" Kieran settled for 288 cams with Turbo Technic pulleys which made a big difference.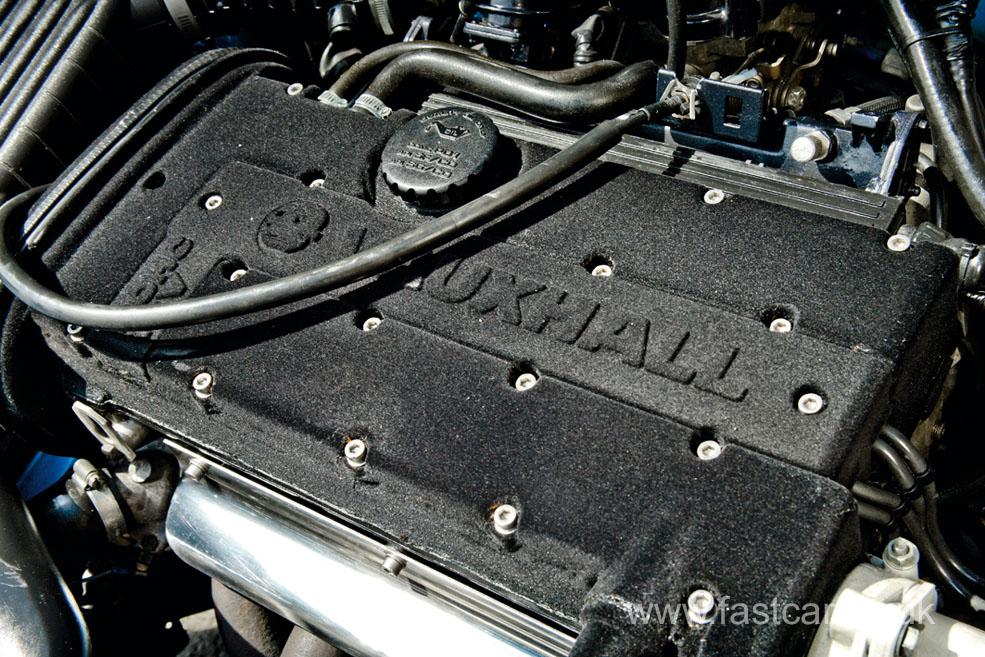 So, engine transplant #2: after his bottom end went twice he decided on a complete swap. "I got a car with a 32,000-mile XE for £300!" The engine was in the same day and Tom had the spare car for helping. A split manifold and gearbox problems meant buying a Tony Law manifold and sending it to Powerflow for a custom stainless 2¼-inch exhaust system, and an F20 with lightened flywheel and fast road clutch.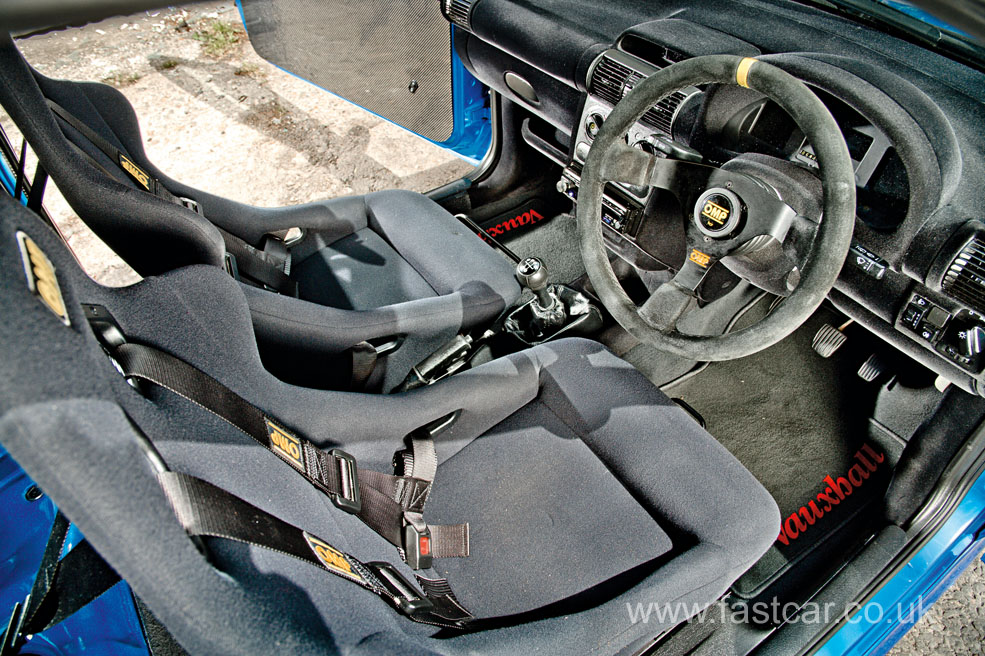 "The flocked dash was done professionally. It's awesome but it's a pain to clean!" says Kieran. "You care about your car more than anything!" says girlfriend EJ, with an accepting look.
"I love the Porsche wheels!" You just have to agree with Kieran. They were bought for £200, with corrosion, and were refurbished and powdercoated black. The front offset is 55 with adapter to 40 and the rears are 53.5.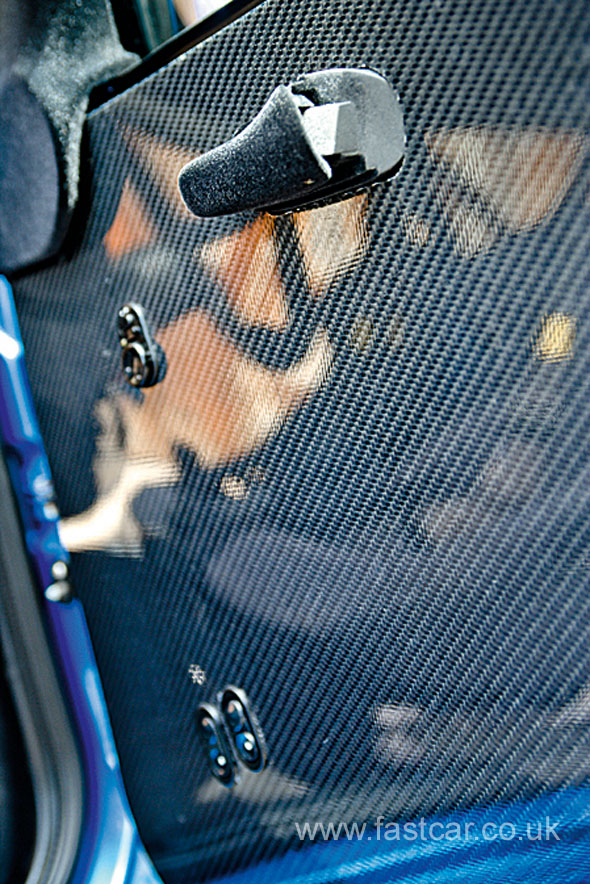 "My dad went ape when I first started modifying the car. He doesn't know about the engine transplant – he'd go mental!" Er, you have some explaining to do now Kieran!