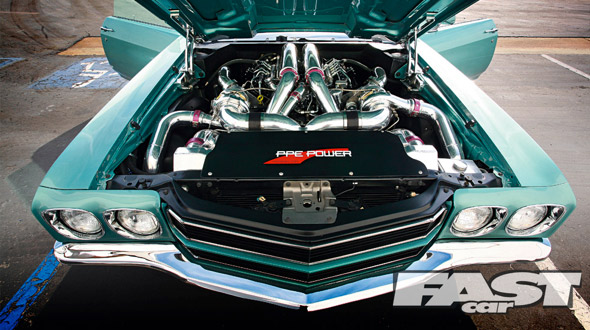 Mike Racke's modified 1970 Chevrolet Chevelle SS
Yanks love a tuned V8 almost as much as they love waffles. But you may be surprised to learn that many of them are diesels. Not any old diesels, mind. We're talking epic power, monster torques, and the kind of performance that'll leave a Veyron for dead.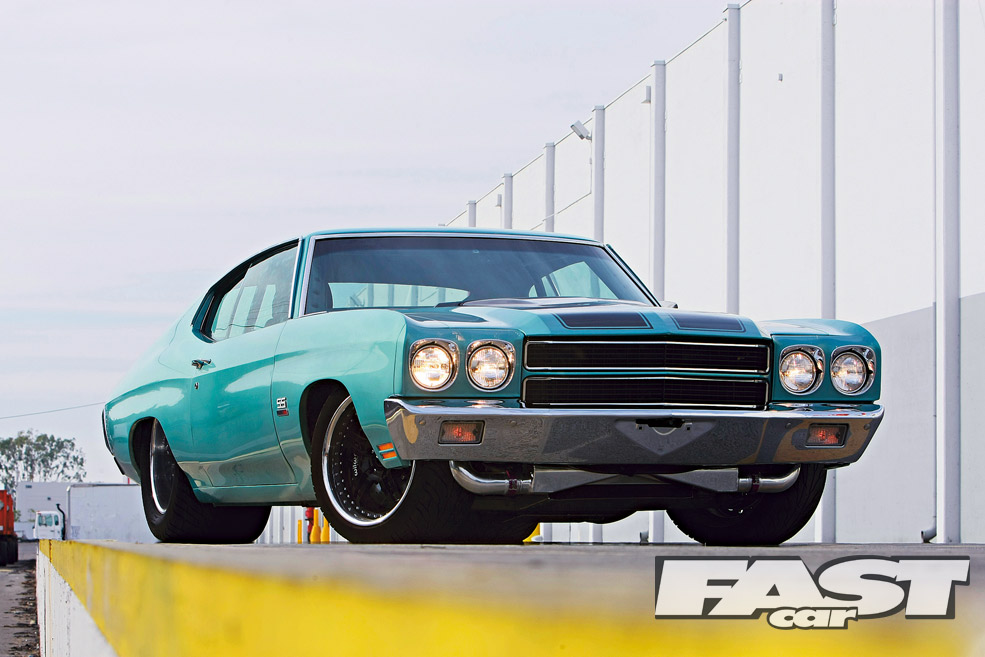 Built in a backyard in California, this monstrous Chevy Chevelle was headed for the scrapper, until Mike Racke rescued it. "I wanted to build a car with twin turbos and crazy power, that was completely streetable," he says.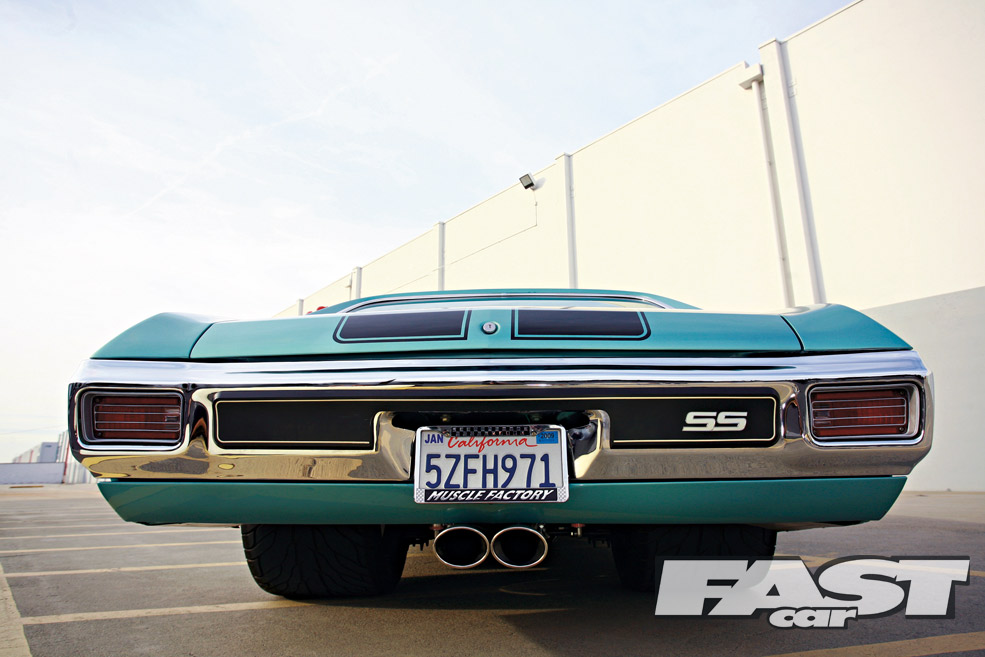 After experiencing a tuned diesel lump in a friend's Hummer, the Chevy's petrol V8 was chucked in a skip and replaced with a V8 Duramax from a GMC pick-up.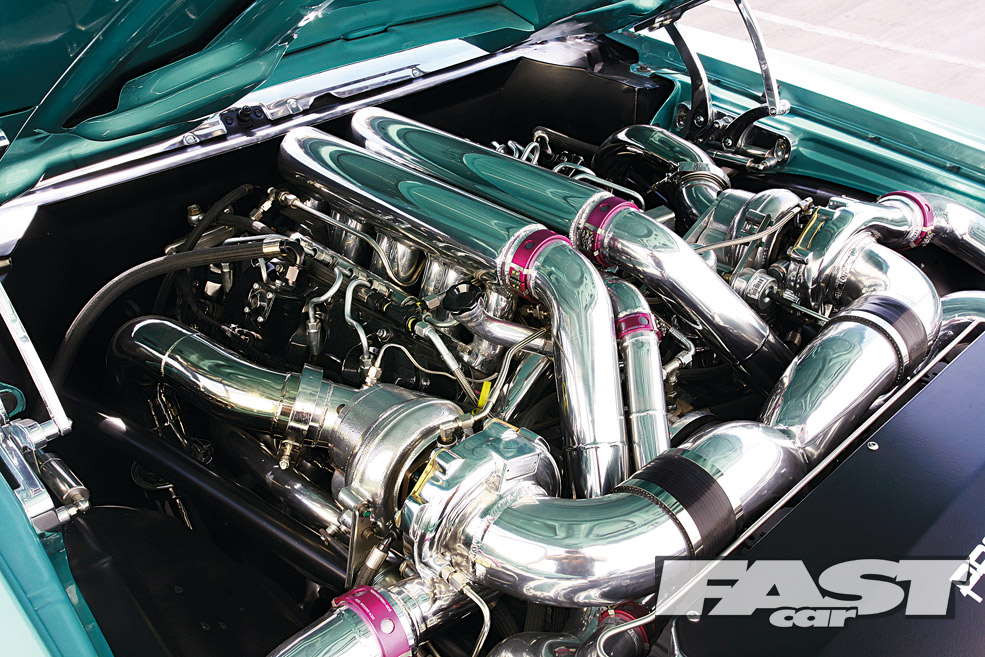 These things come with 300bhp and 500 lb/ft as standard, so are ideal for a big power build. And thanks to twin Garrett T37R Dodge diesel turbos, uprated internals and supporting mods, this monster kicks out 1200bhp and 2000 lb/ft torque!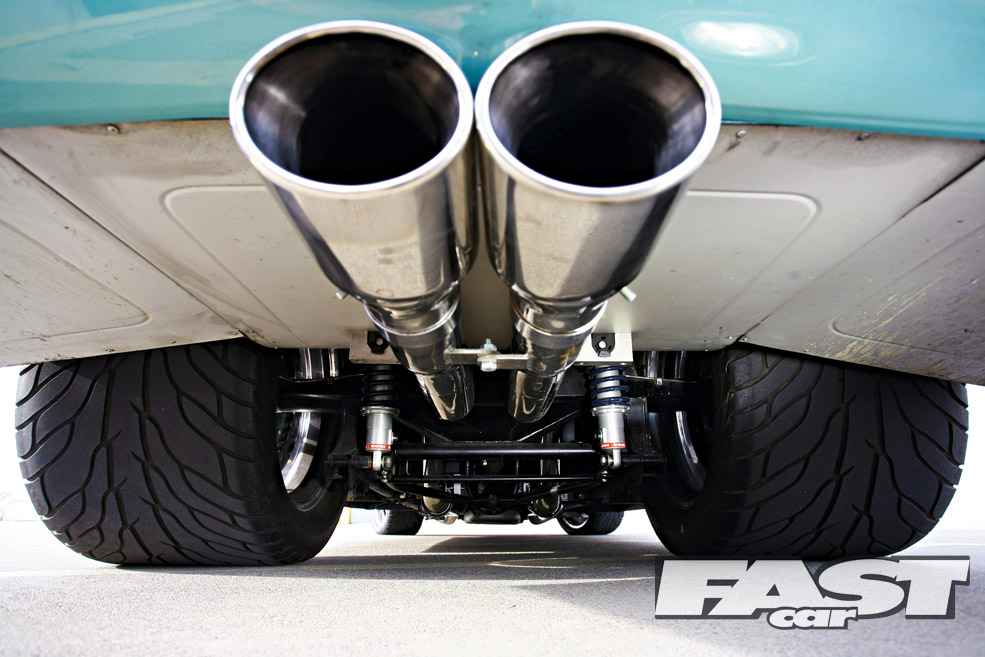 Oh yeah, and it'll still do 32mpg. Jeebers. "Once you feel the power a diesel makes, you'll never go back to gas," says Mike.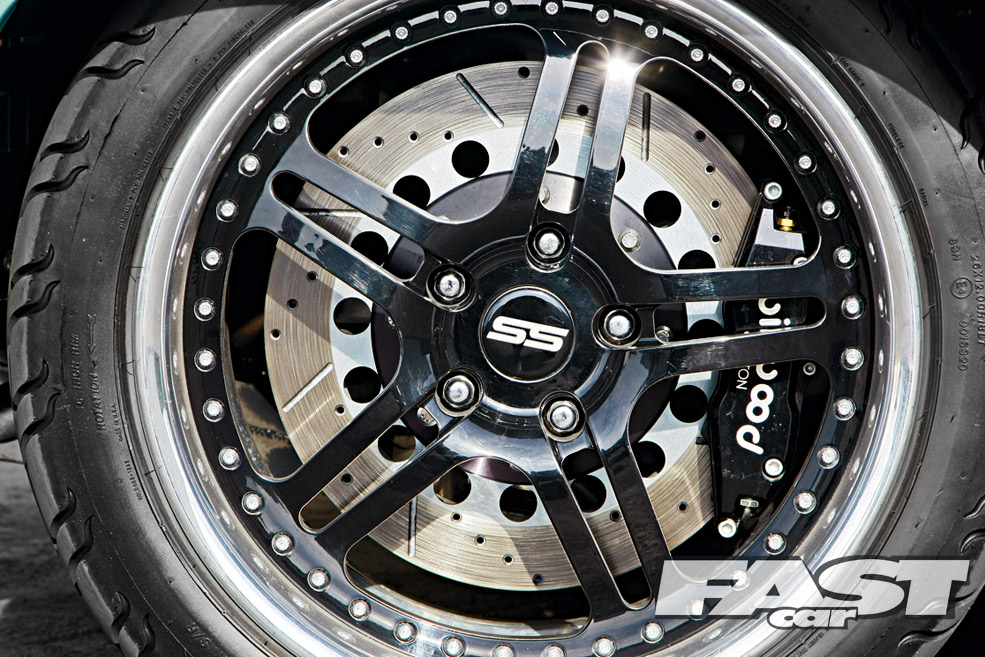 Although the huge Mickey Thompson rubber may look more at home on the drag strip, this devastating diesel is fully road legal, so Mike can unleash hell when he feels the urge. Which he does. Lots.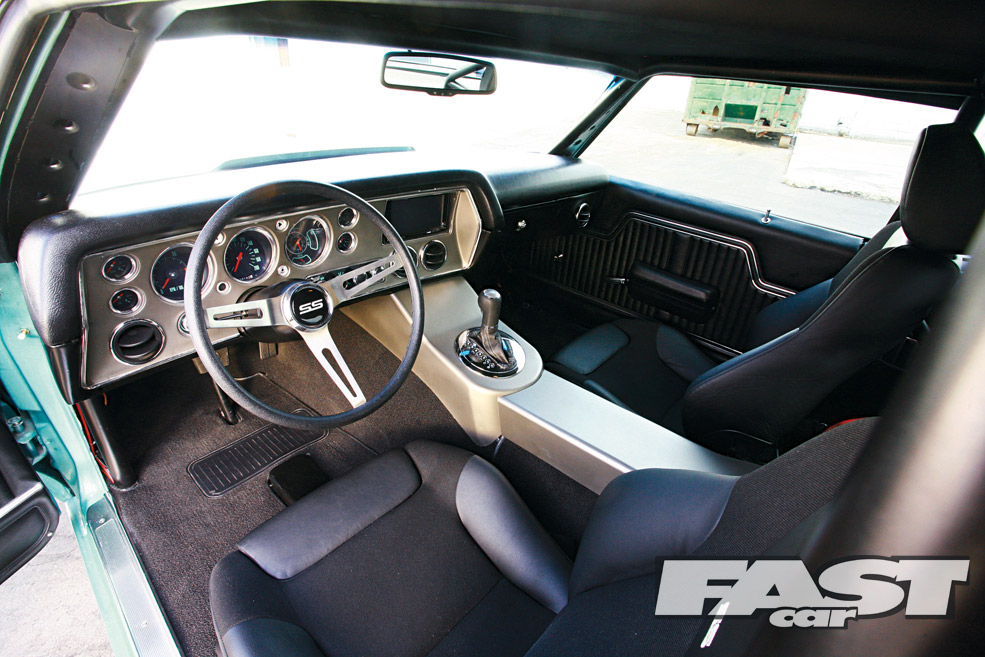 But it's not just about the engine. There's a full interior, including heated and air cooled seats (to maintain optimum arse temperature), leather, posh carpet and some cheeky Alpine audio; perfect for a bit of Billy Ray Cyrus when Mike pops out for a pint of milk.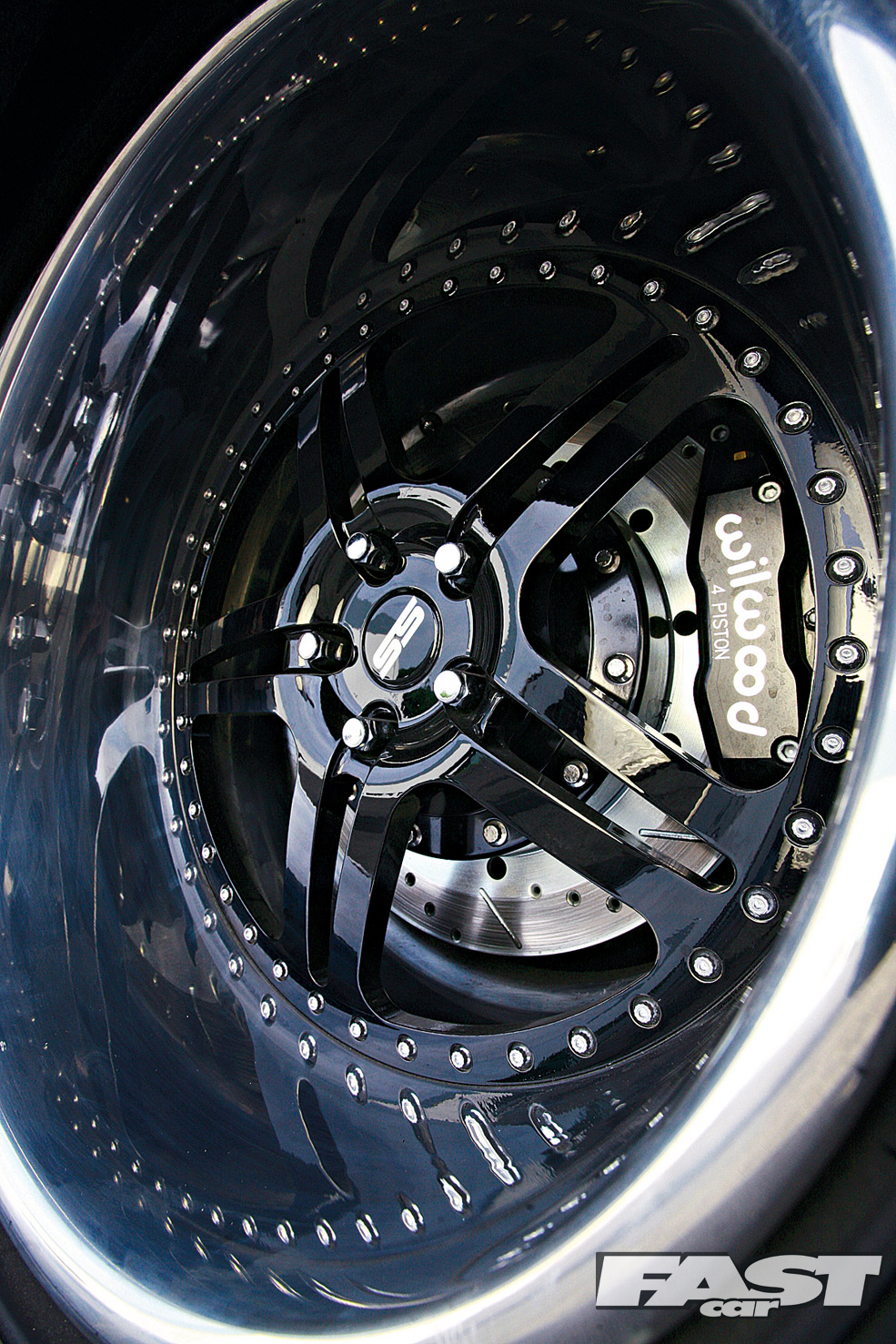 The amount of custom work that has gone into this thing is unbelievable, including a full custom chassis designed to cope with the savage power, and allow the engine to be fitted eight inches further back.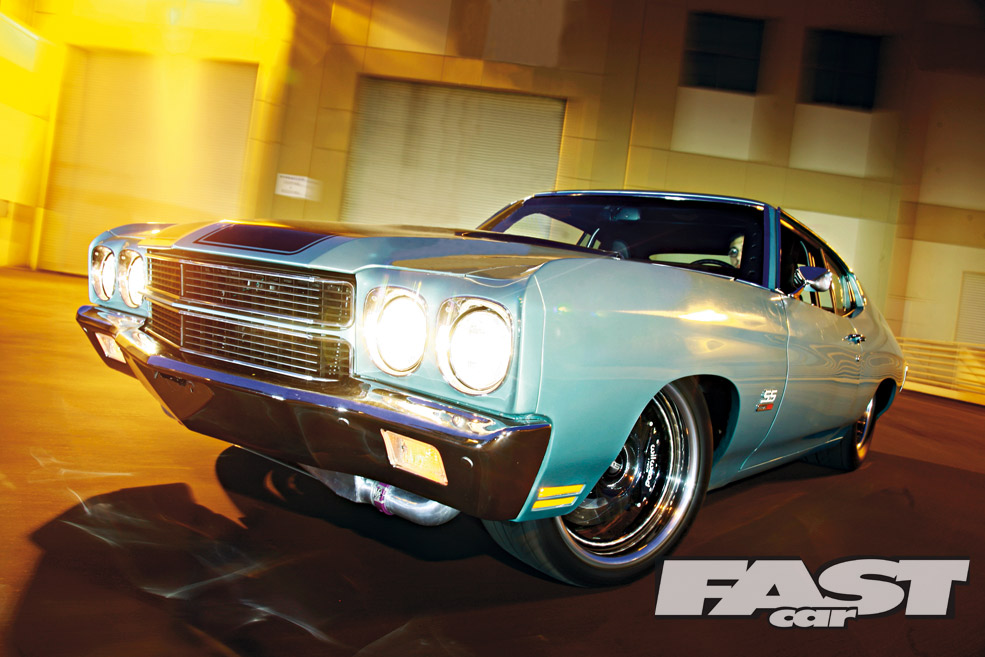 The highly polished lump is a work of art in itself and so clean you could eat your dinner off it (although Mike would probably cuff you in the face).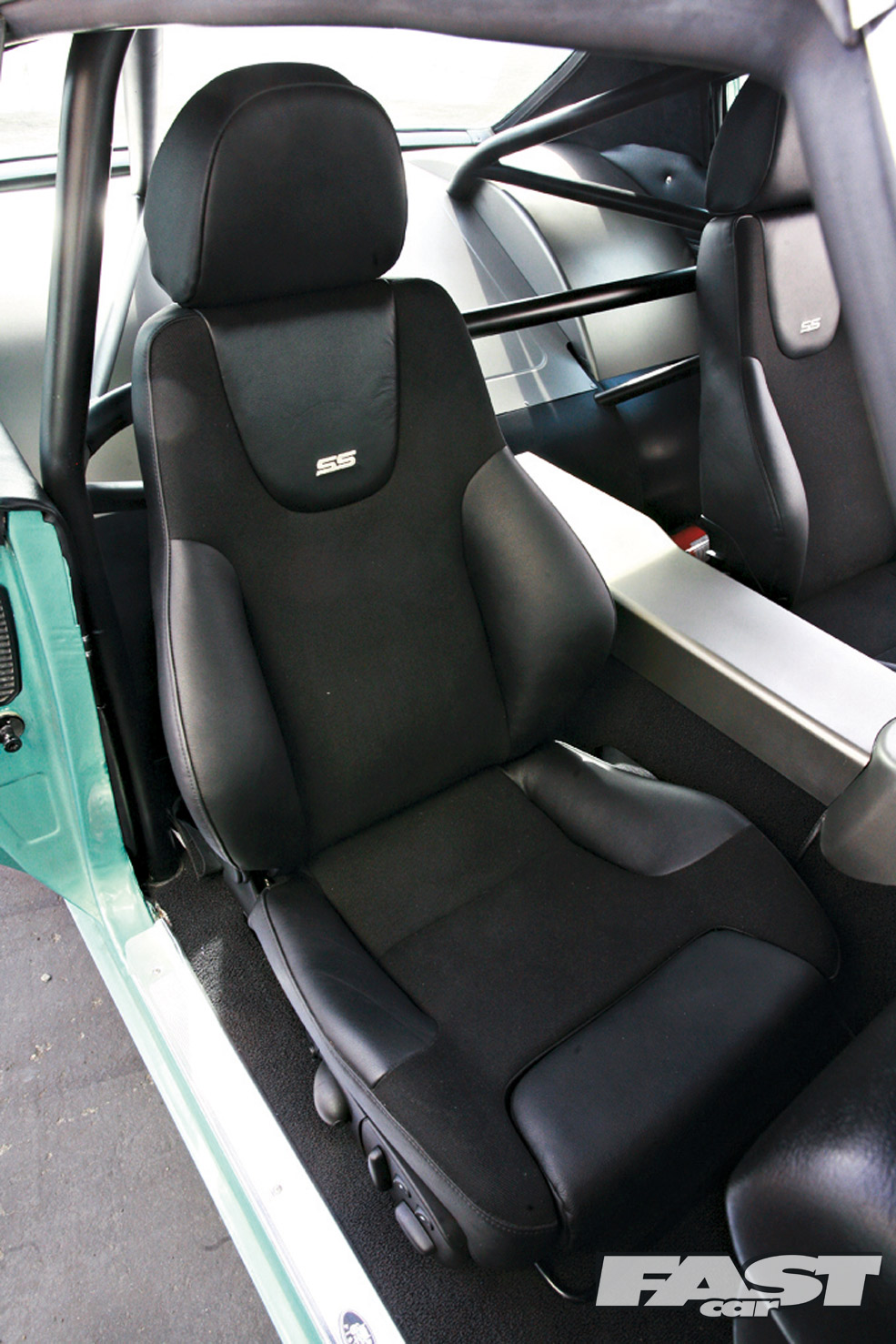 After three ball-breaking years in the making, Mike has built a truly savage smoker, with epic looks to match. Now, hands up who fancies a diesel?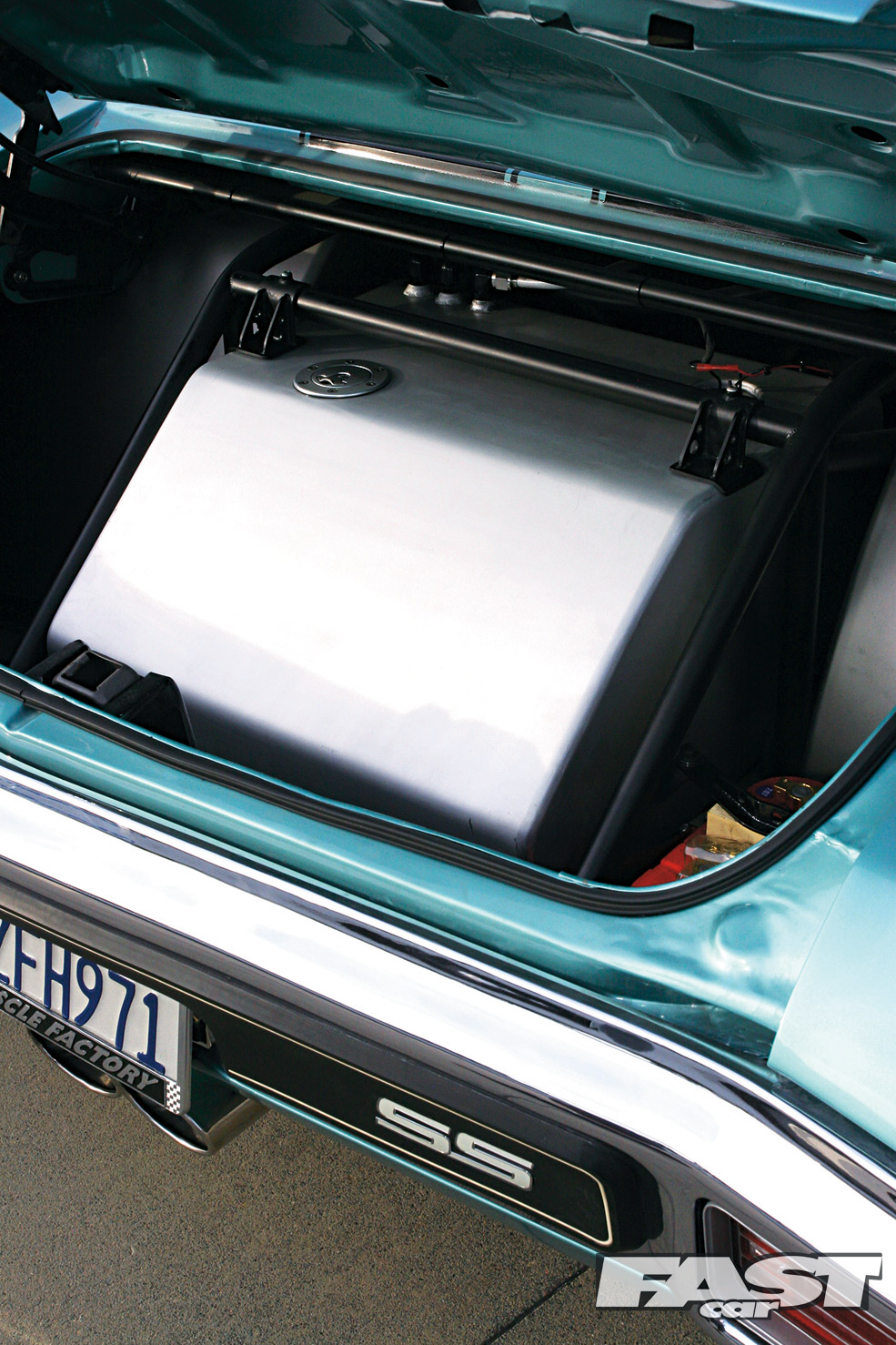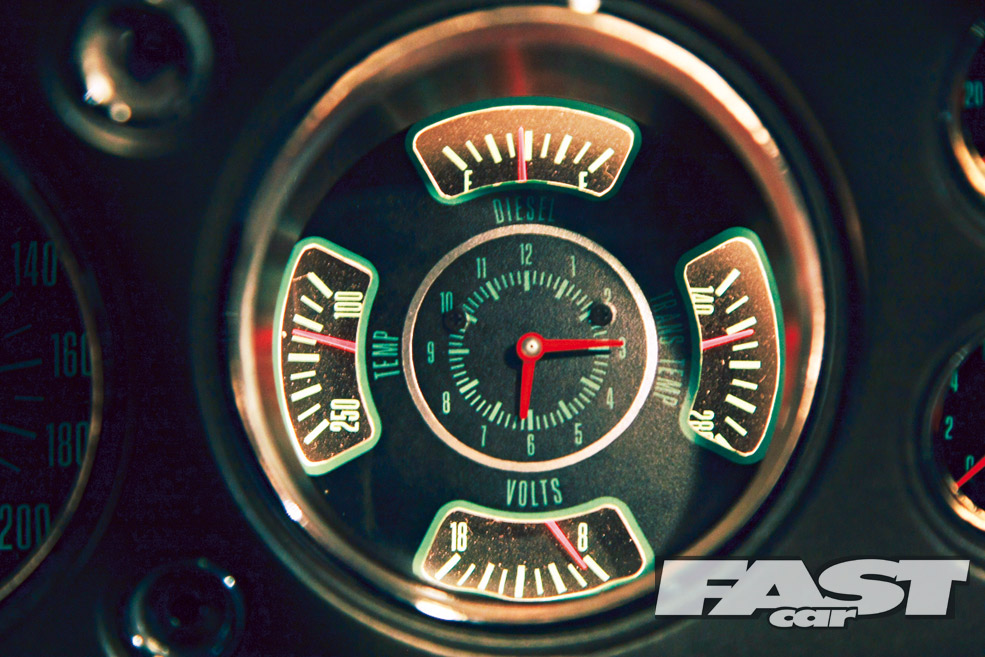 TECHSPEC
1970 CHEVROLET CHEVELLE SS
TUNING

6.6-litre V8 LLY Duramax diesel, from a GMC Sierra pick-up; twin Garrett TE37R Dodge diesel turbos; custom intercooler; intake manifold and all alloy pipework; forged internals; uprated fuel pumps; stock injectors and ECU; Bassani exhaust; Allison 5-speed PPE auto 'box; runs on biodiesel.
CHASSIS
Fully built Art Morrison chassis; Koni coilovers; Wilwood brakes; DPE S5 wheels 10×18-inch (front), 16×20-inch (rear) with Mickey Thompson rubber.
STYLING
Full restoration; rear arches widened 4-inch, painted original 1970 Chevelle Misty Turquoise.
INTERIOR
Recaro heated and cooled electric seats; Muscle Factory steering wheel, dash moved back 8 inches; aluminium console; Auto Meter gauges; electronic 200mph speedo; Fast Eddies roll-cage.
AUDIO
Alpine headunit, amp and speakers.