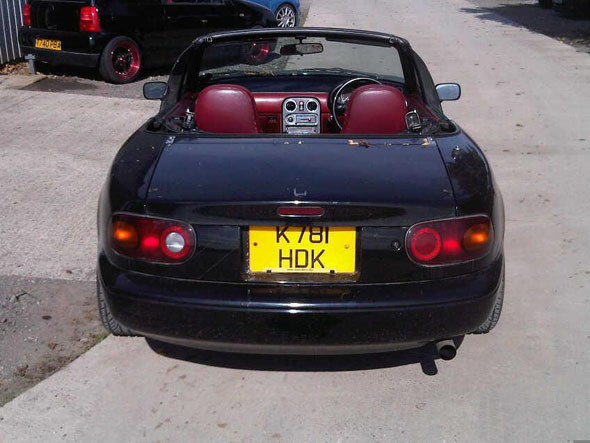 So, as the story goes, I bought Scary's Eunos Roadster off him, for a 'staff writer's special offer' of, well, not a lot. Scary had seen I was looking at MX-5's on the net and after a pub lunch of intense pressure to sell, the chief gave in and passed his Eunos keys my way.
Thing is, it was cheap for a bloody good reason. The hapless Roadster had just sat at our lockup since April after failing an MOT test while Scary went all-out on the notorious Project Kanjo. Sitting there feeling sorry for itself didn't do the MX much good either, and I had some serious work to do before I could even think of driving the Roadster on our fine carriageways.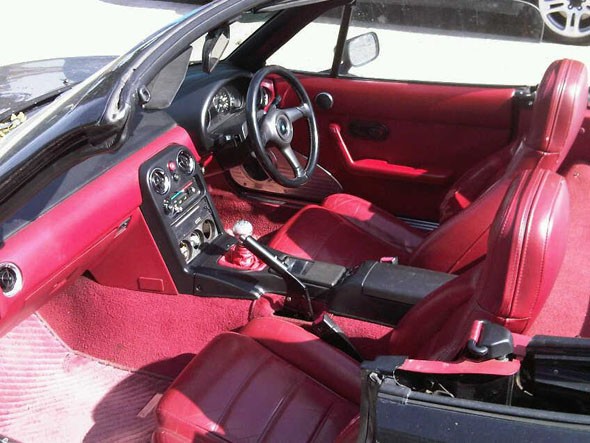 After ample hours of cleaning, de-rusting and giving the underside of the car a fresh coat of underseal, I used one of the MOT fails ('nearside rear coil spring incomplete') to get some swish coilies bolted onto the MX. According to Midge, who's built every car ever even thought of, Avo are the absolute nuts for MX-5 coilovers, so after a quick phone call I had an awesome set on the way to me the next day.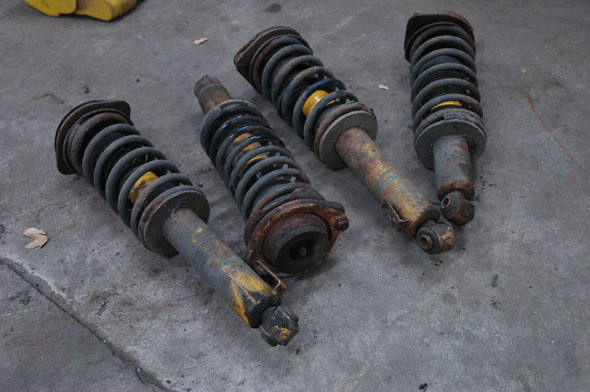 I'm hugely impressed with the Avo coilovers – they're hand made by the Avo team, were a doddle to fit and come with adjustable dampeners so you don't necessarily have to break your back to run a low daily ride. I love 'em- so if you're in the market for a qood quality set of coilovers for either road or track use, Avo Performance Suspension come fully recommended from me.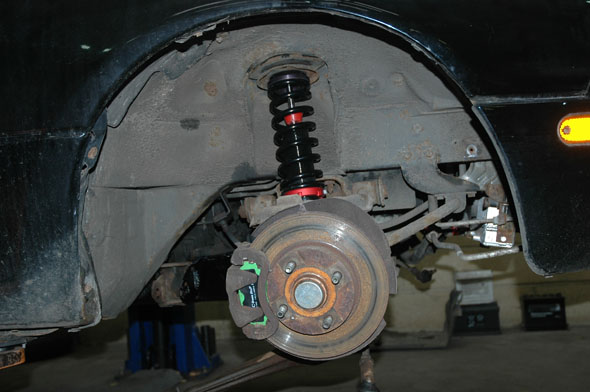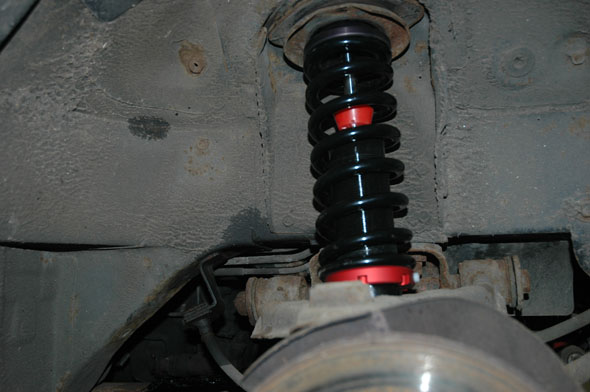 I just need to do a few more little bits before the MX is on the road now, and that's where the driving and styling fun begins. I do question my morals in swapping a sturdy VW for a RWD soft top in the middle of winter to be fair, but it's go hard or go home folks: and hard is how I roll!
SPENT:
Avo coilovers £600
Total: £600
Contacts:
Avo UK