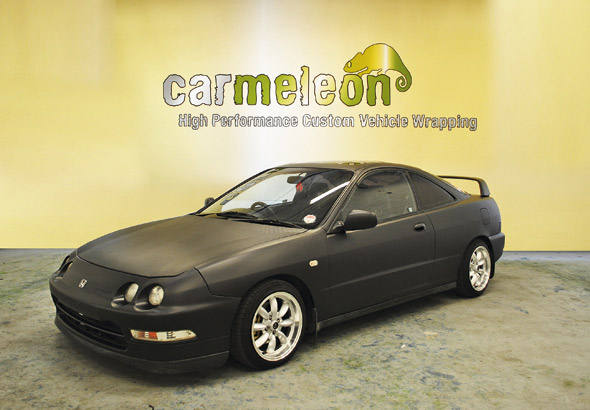 Wow, look at it. I mean actually look at it! It's hard to believe that in just three short days Carmeleon have totally transformed my car. The DC2 has gone from a poorly painted yellow to a tight matt black wrapped Honda, and finally it's a car I'm happy to be seen driving.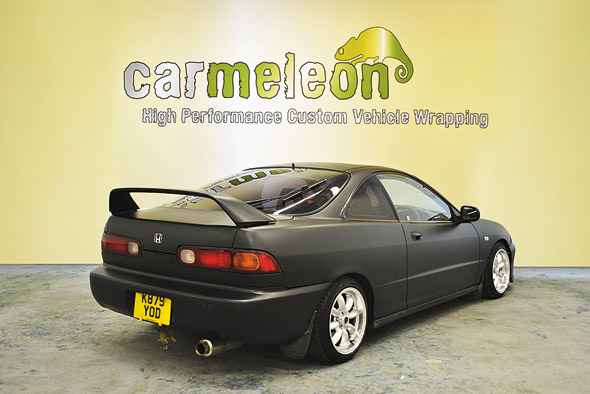 Thing is with such a short turn-around time, it's hard to appreciate exactly how much work goes into a job like this. But when you cost up the materials and the labour, it's got to be said wraps really are great value for money. Plus, being super-quick means less time using public transport, which is always a good thing.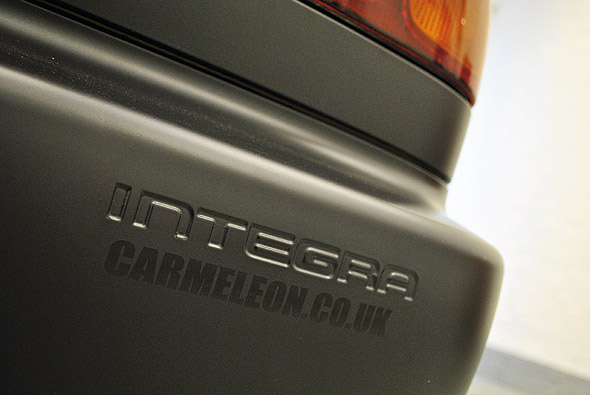 As with any wrap, the difference between a good job and a great job is the detail. And I've got to admit I'm amazed by Carmeleon's attention to detail – for example, they even managed to craft out the tricky 'Integra' logos that are moulded into the front and rear bumpers, proving just how good these guys are. To say I'm happy would be an understatement!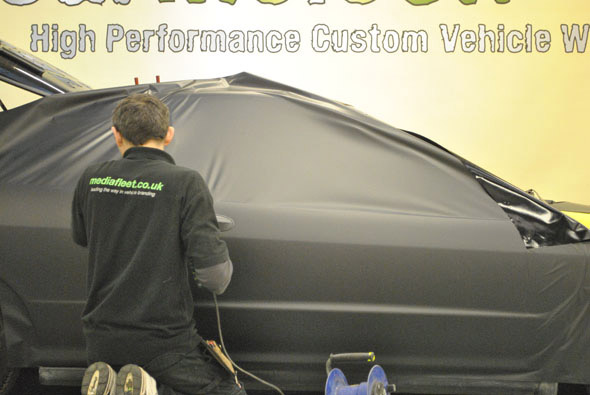 So if you're looking for a change of colour, or a finish that'll show up in a sea of boring paint jobs, give Carmeleon a call. There's plenty of finishes available, carbon fibre black, matt white, silver, gold, grey, military green, the clever shade- shifter finish (a two tone vario-chorme which moves from one colour to the next as you drive by) and as many straight forward colours as you can shake a stick at.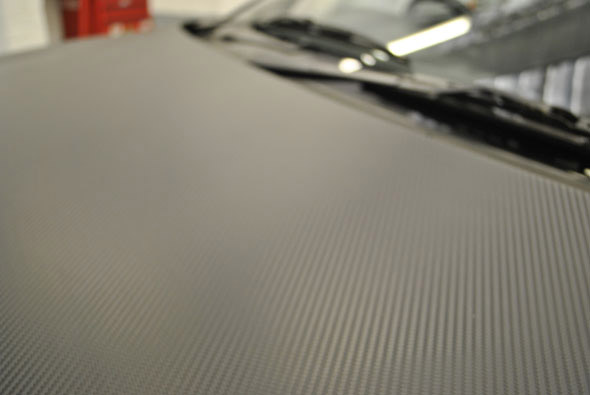 And remember, the smaller the car, the smaller the price. For example, small hatches like a Fiesta, Corsa or Clio will come in at around £950, a fair bit cheaper than my DC2. So what are you waiting for?
SPENT
Wrap £1450
CONTACTS
Carmeleon
See more of Glenda's Honda Integra DC2 Project