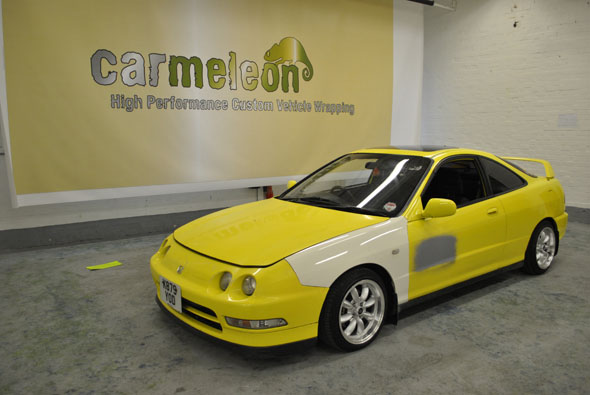 Ever since I bought the Teg there's been one thing I've not been happy with, yep you guessed it, the colour. It's not that I don't like yellow, but yellow on a DC2 when it's not a Type R just isn't cricket, it's kinda like putting a turbo badge on a N/A car. Wrong.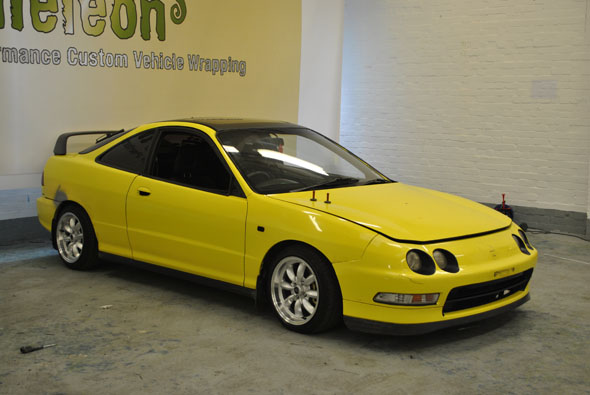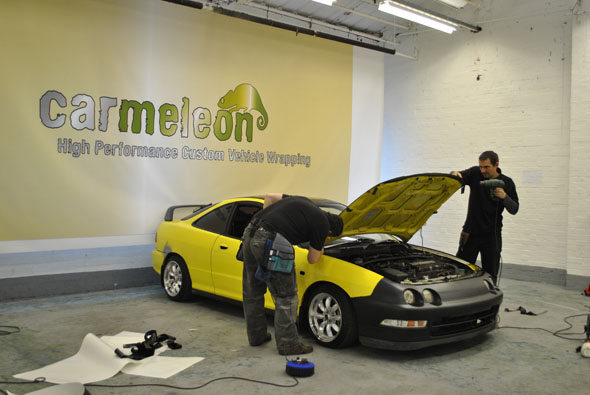 Thing is, the Teg is my daily motor, so losing it for 6 weeks to be painted was never an option. So I knew I wanted it wrapped. For many wraps are still a new thing, but here at FC we've already had two wrapped project cars, and we know it's quickly becoming a great alternative to paint.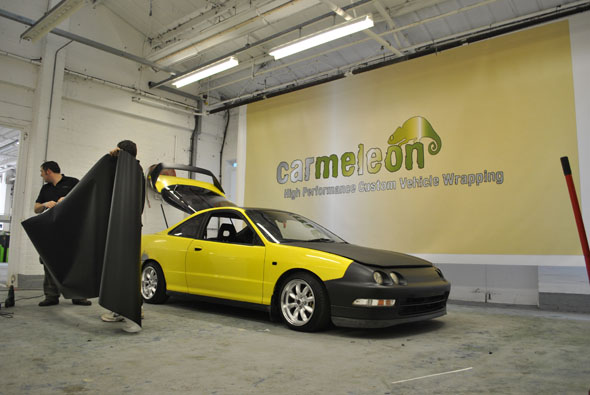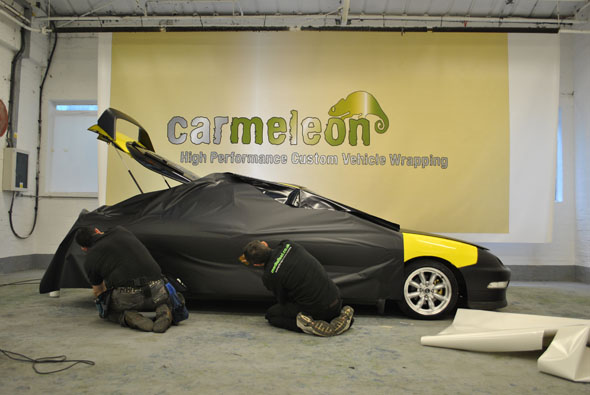 As you'd expect I found plenty of companies offering wrapping, but Carmeleon was the company that caught my eye, as I noticed they were part of Mediafleet.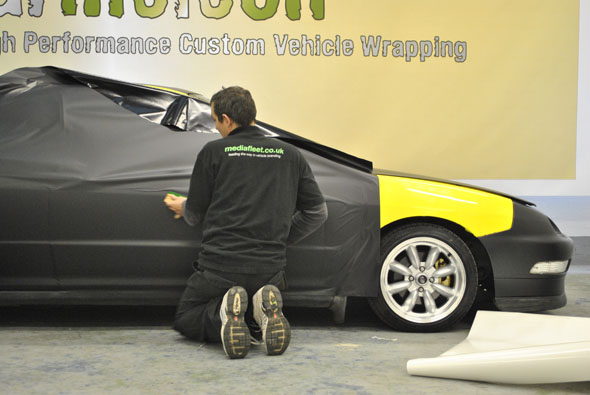 As not only do they wrap great big sodding trucks, they also wrap entire fleets of company motors. So I knew my car would be in great hands and not being butchered by some back street Charlie.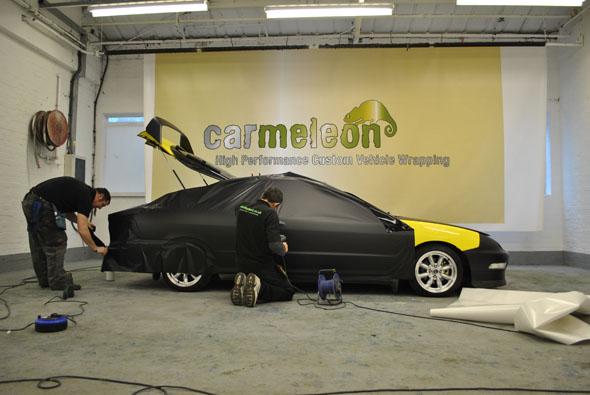 The crew at Carmeleon offer tonnes of different services, and can wrap anything from a whole car to simple and effective part wraps on things like coloured and black roofs, boots and bonnets. There's also a huge range of textures, finishes and colours, including everything from a cool matte white to nice glossy colours.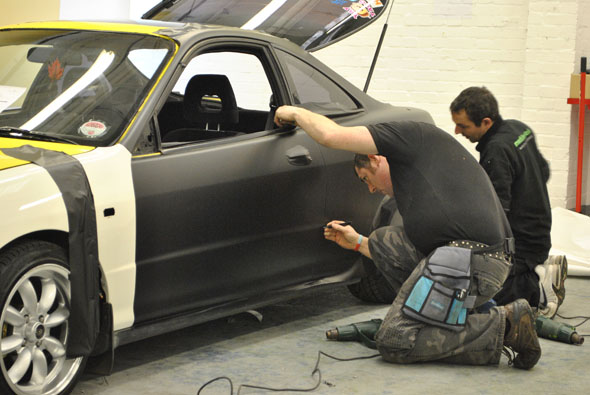 Colourwise, as you can see, I've decided on matte black. I know it's been done before, but there's a reason for that, it looks good, and with a few fresh styling twists I reckon it'll look fresh as fook.
SPENT
Wrap £TBA
CONTACTS
Carmeleon
See more of Glenda's Honda Integra DC2 Project