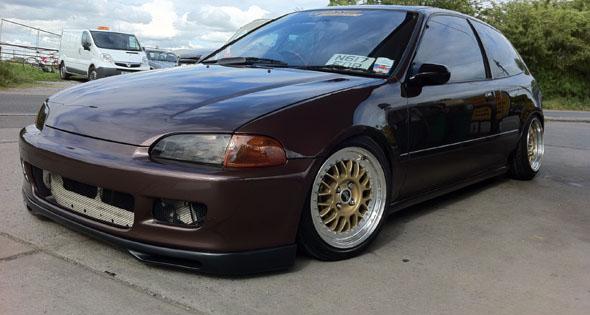 As projects go, it's fair to say the Civic is almost there. All the major jobs are done, it's now just a case of doing those important little jobs that make all the difference. The Devil is in the details, as they say (whoever 'they' are) .
So this month I turned my eye to tidying up some interior bits. As with any car that's 15-odd years old, there are plenty of bits that have seen better days. But rather than replace them with factory parts I thought I'd upgrade them.
Luckily for me the guys over at SFS Performance (yep, the hose people) have started branching out into some new areas, one of which is carbon fibre development. A lot of their new focus is on interior and I was lucky enough to get my hands on some of the first bits released for the Civic EG.
There are loads of different products available; from interior parts, like door inserts to engine covers, and external parts, like grilles. There were quite a few things I fancied, but for now I've decided to go for some replacement speaker grilles and some inside door handle inserts. As you'd expect, like all SFS kit, the fit is perfect and the finish of the weave is top notch, too. So I'm well happy.
SPENT
SFS Performance carbon EG speaker grilles £110
SFS Performance carbon EG interior door handle inserts £80
Total £190
CONTACT
SFS Performance