As part of our motorsport series, we dissect the UK's top tracks to give you the edge on your next track day; this time it's Castle Combe.
Although quite short, at less than two-miles, the fast nature of Castle Combe makes it another track that demands concentration and accuracy to make the most of it.
The width of the track offers plenty of overtaking opportunities, although the lack of arrow straight stretches mean overtaking needs to be planned well in advance and staying close to the car in front is paramount to make the most of the opportunities when they arise.
A wealth of late apexes mean testing times for brakes and tyres, and the slightly domed shape means many corners have blind entries – and negative camber thrown in for good measure. Combine this with a notoriously undulating surface and you'll soon see what we mean about accuracy and concentration…
Over the brow of Avon Rise, finding the right line into Quarry is so important, as getting the exit wrong will seriously affect top-end speed on Farm Straight, and correcting this has encouraged many a death-or-glory approach into the Esses. This then throws you too wide for the long sweeping Old Paddock.
Through the double-apex Tower – again late braking, diving inside hard – and you're onto the fearsome Bobbies chicane. Many have overcooked this one due to its high-speed approach in a desperate attempt to get a run on the final straight, so smoothness is the byword for success. Onto the final corner at deceptively fast and long Camp and drift wide as the track opens out onto the start/finish straight.
Castle Combe is located to the west of Chippenham in Wiltshire and is well signposted from both junction 17 and 18 of the M4. Track time starts at £170 for a day and there are loads of dates throughout the calendar.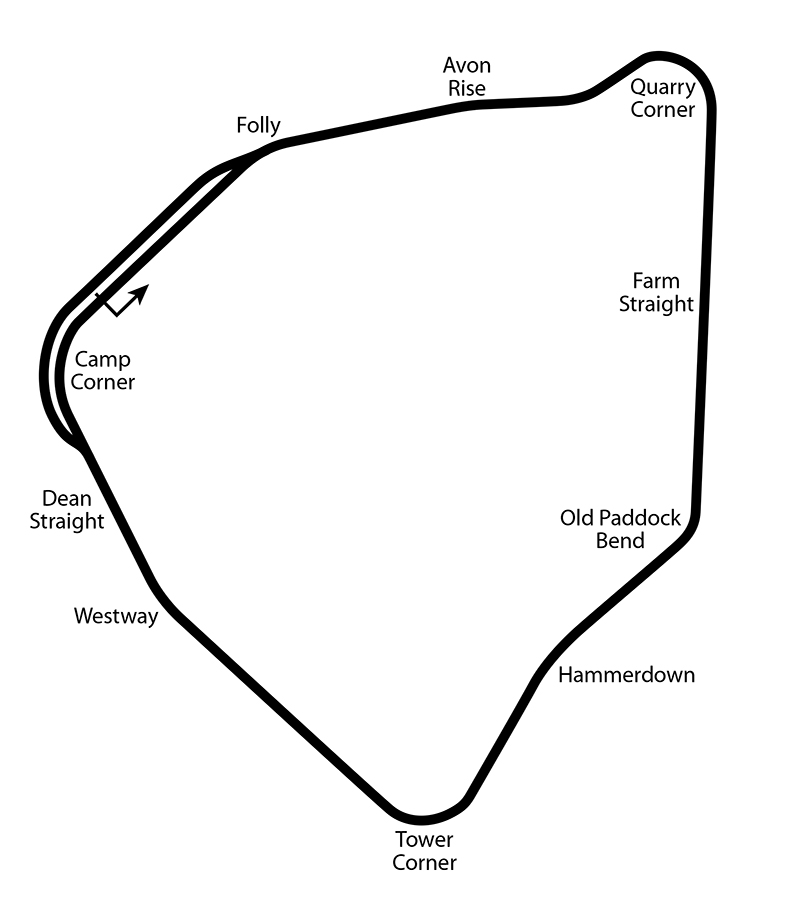 Castle Combe fast facts
Track length: 2.3 miles (full circuit)
Corners: 9
Highlight: The well-named, jinking Hammerdown that takes you Old Paddock Bend to Tower
Website: castlecombecircuit.co.uk
Address: Castle Combe Circuit, Chippenham, Wilts SN14 7EY
Price: From £170