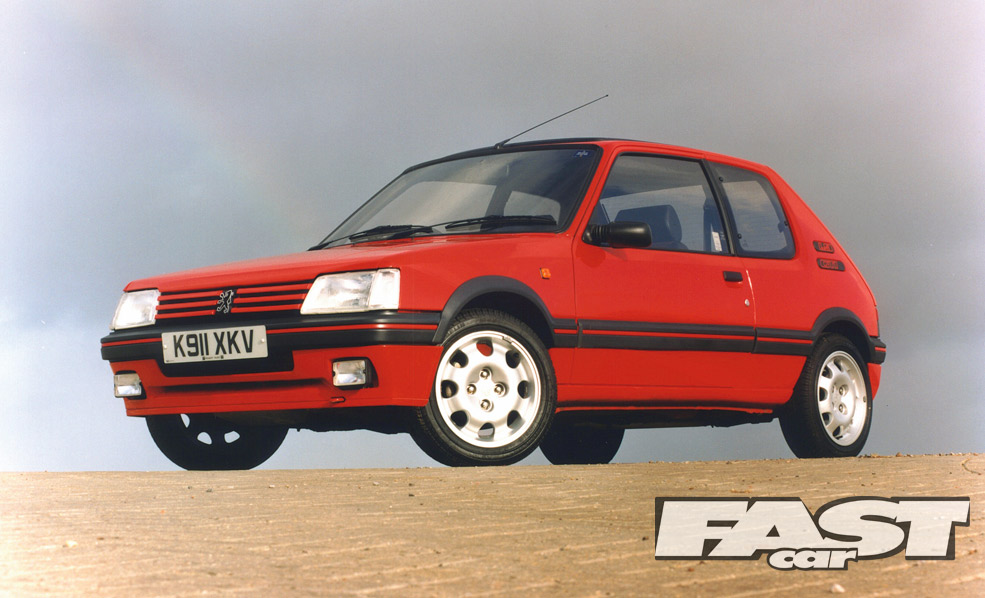 FCLegends #5 – Peugeot 205 GTi 1.9 1986–1993
When the 205 GTi was launched in 1983, it was a revelation. Light, agile and with impressive handling, the little Pug was quickly recognized as one of the best-handling hatches available. Powered by a perky 1.6ltr unit, it was good for just 105bhp, but what it lacked in grunt, it made up for in delivery. Even so, as rivals pushed the boundaries, the 205 was in danger of being left behind. So in 1986 Peugeot dropped their 130bhp 1.9ltr unit into the little hatch.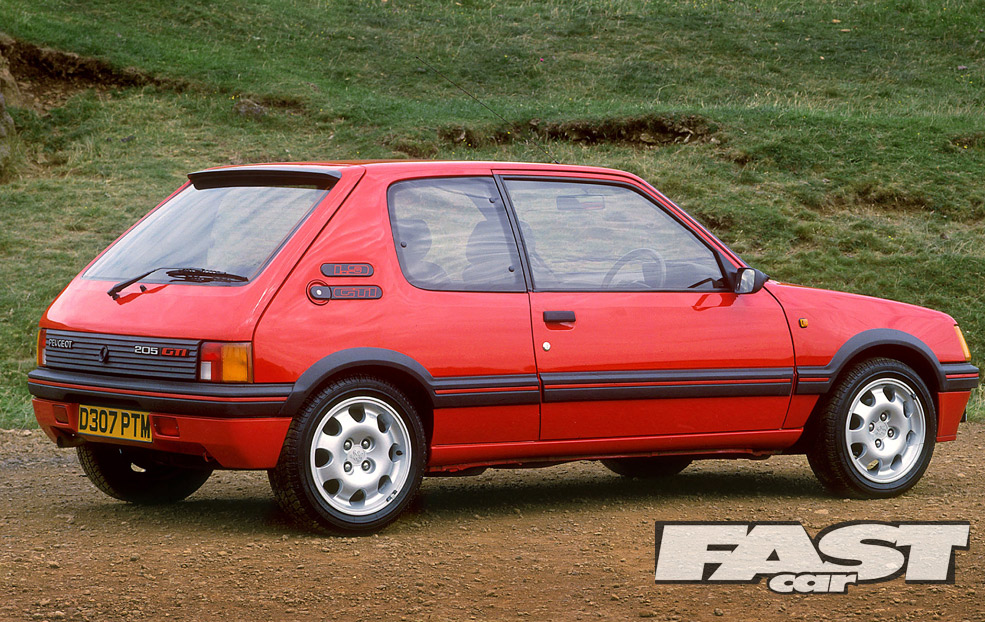 That may not sound a lot today, but remember, the 205 weighed in at under a ton. The engine transformed the GTi from a capable hatch into a great driver's car. It trounced the opposition in road tests and was at the top of the hot hatch league until the final models were made – with ABS and producing 8bhp less due to the catalytic converter. The beauty of the 205 was that you didn't need to earn a fortune to gain access to its great performance. Add to this the motorsport pedigree of the 450bhp, mid-engine turbo 205 T16 rally car, and it's clear to see why the 205 GTi was so popular.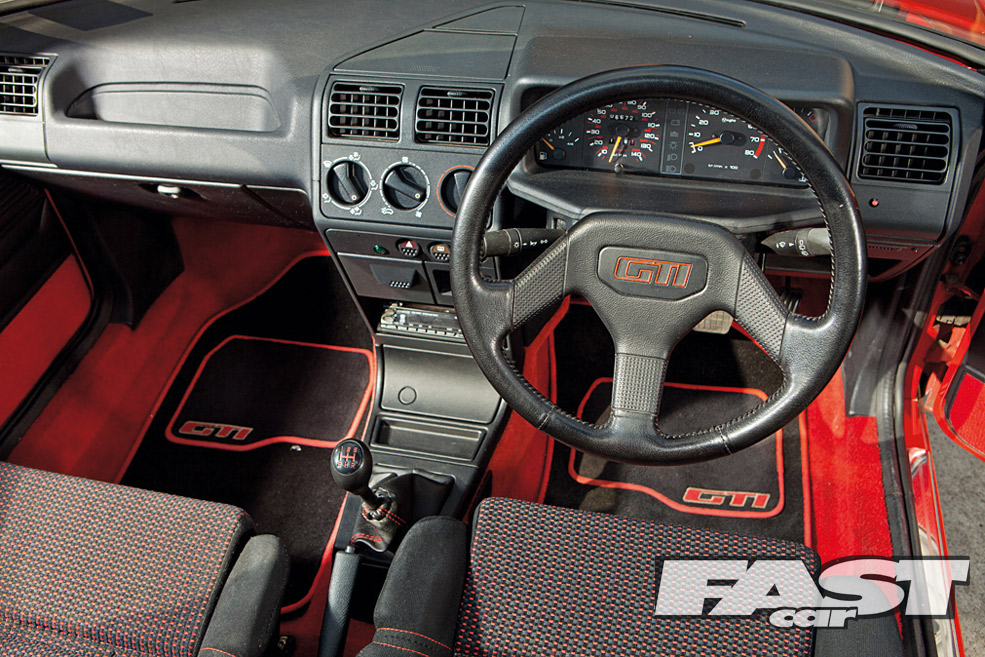 For anyone used to modern hot hatches fitted with traction and stability control, driving a 205 GTi 1.9 can be an unnerving experience. Lift off mid corner in a Corsa VXR and the electronics will get you round in one piece. Try the same in a 205 and it'll reward you by kicking the back out – fantastic fun if you're prepared for it, a bit scary if you're not! But this lively behaviour was what made it such a winner. The 205 proved you could have more than enough fun, without needing to go at Porsche or Ferrari speeds.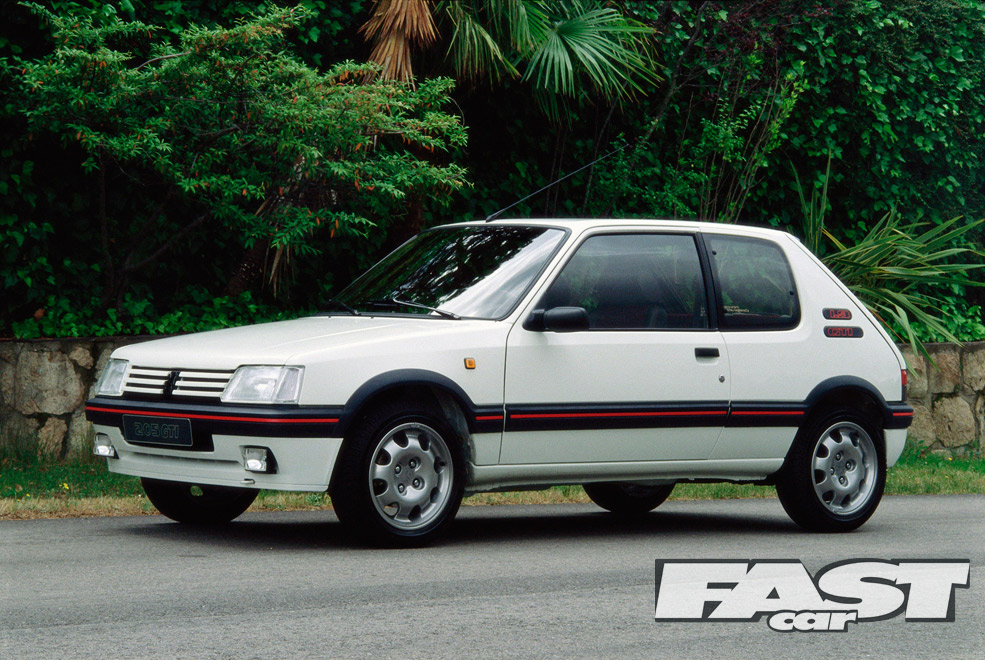 Sure, it felt like it was made out of cardboard and you wouldn't want to crash one, but get one on a twisty B-road and the agile little car soon proved why it was labelled one of the best-handling cars ever made.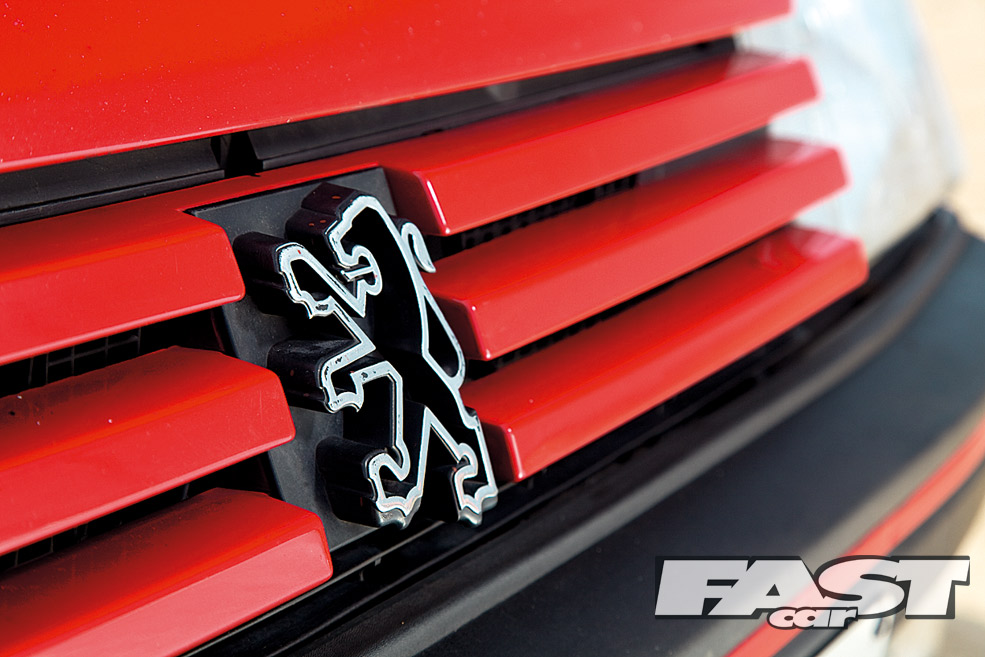 Plenty were ruined over the years with dodgy bodykits, big wheels and nasty ICE, but fortunately, many were improved, too. Companies such as PUG1OFF and Pug Performance still offer conversions with anything from 160-190bhp engines featuring uprated cams, pistons, inlet manifold and throttle bodies. With beefier brakes and suspension, the 205 still offers a lot of potential, especially for track days.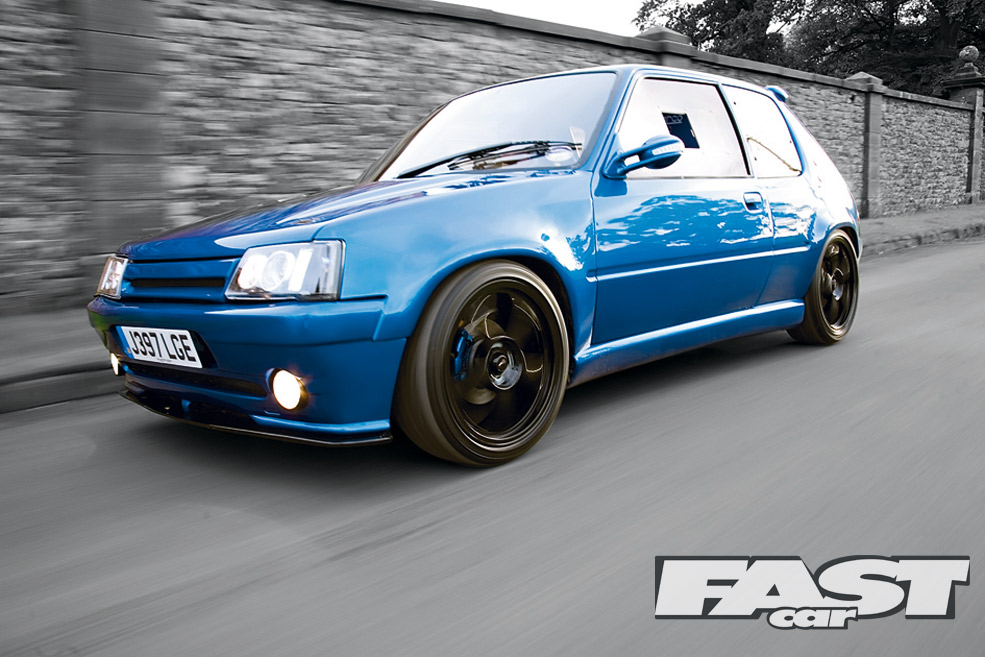 Sadly, lightweight hooligans like the 205 have had their day. Hot hatches have had to grow fat to pass safety tests and many are turbocharged to offset the extra girth. But they all owe a little DNA to the original Pug 205 GTi.
SEE MORE FC LEGENDS