The new Lego McLaren F1 racer is the first time an F1 car has been encapsulated in Lego Technic and features 1,432 pieces including moving pistons and suspension.
Built in collaboration between McLaren Racing and Lego Technic, the 1432-piece kit previews the 2022 McLaren F1 car, though finished in the Papaya Orange livery from the 2021 season as seen on the MCL35M.
Modelled on the life-size version of the McLaren F1 car, the Lego version features a V6 cylinder engine with moving pistons, steering activated from the cockpit, suspension and a differential lock.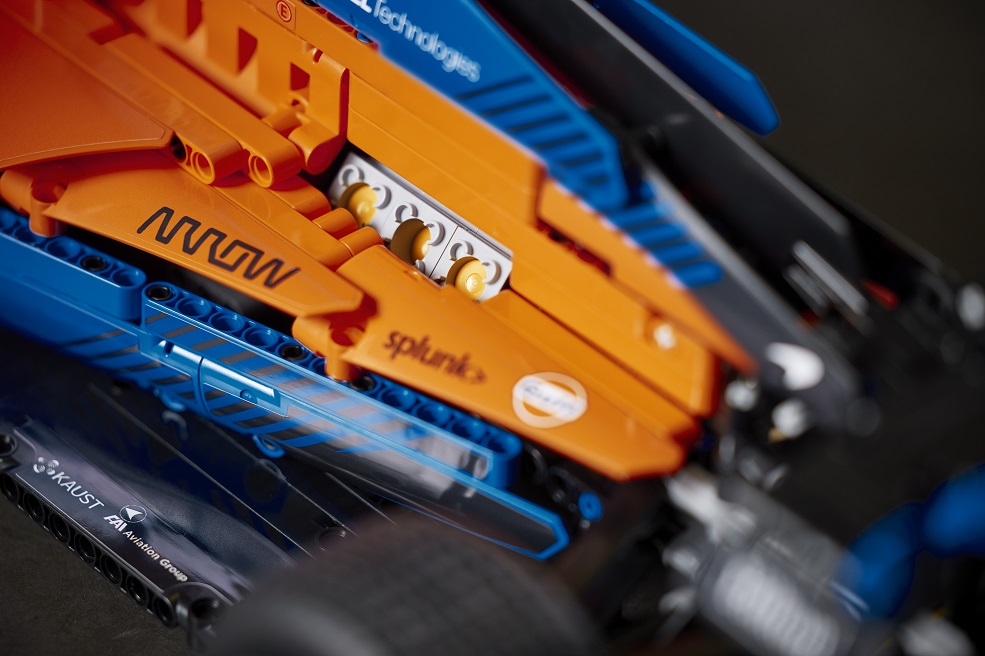 Technical Director of McLaren Racing James Key said: "We are excited to unveil the unique Lego Technic model of our McLaren F1 car, a fun and engaging product that celebrates our 2021 season livery while giving fans a hands-on interpretation of the new 2022 F1 car design. This has been made possible by an agile collaboration with the Lego Group team, who have truly embraced the spirit of our brave and bold approach to design. The final product looks fantastic, and we cannot wait to make this available to our fans."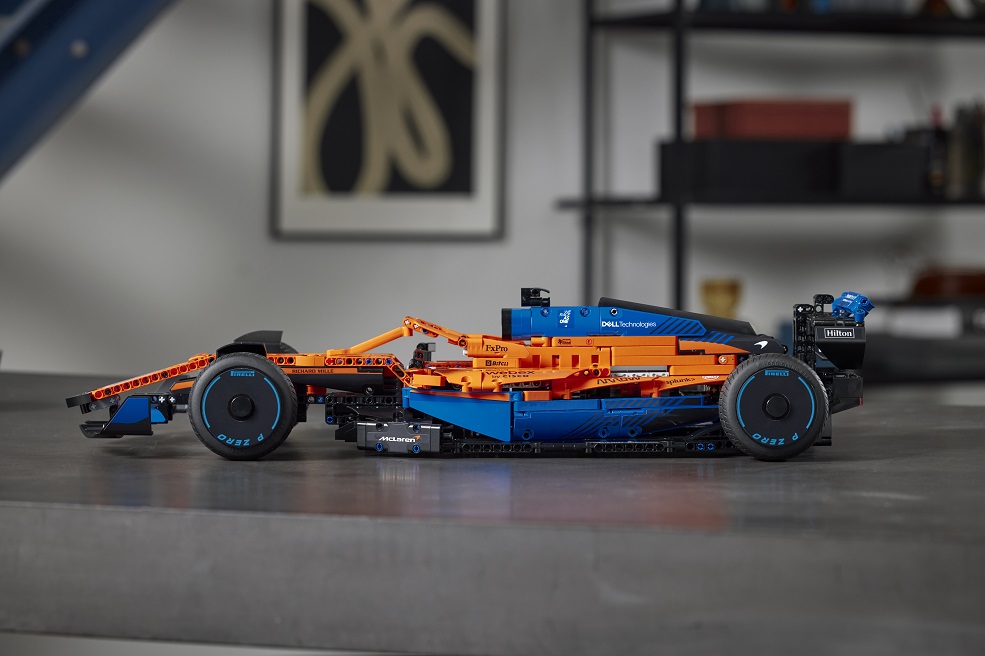 Available from March 1st 2022, the 1432-piece kit measures over 5 inches (13 cm) high, 25.5 inches (65cm) long and 10.5 inches (27cm) wide with plenty of sponsor stickers and race numbers to accompany the build.
McLaren F1 drivers Lando Norris and Daniel Ricciardo were among the first to get to see the Lego Technic race car as the two lifted the cover and were able to get up close and inspect it. As you can see from the video, you can visibly see pistons moving, while the whole chassis moves as the suspension flexes.
McLaren Racing is set to unveil its life-size and 2022 F1 season racer this Friday 11th February at 7pm.
RRP: £159.99
Available from: Lego.com