The wide, wide Porsches of RWB are a global phenomenon – you'll find them in Japan, Indonesia, Australia, Thailand… and now, thanks to the work of Crolls Customs, a bright green 993 has popped up in Pennsylvania. Ladies and gentlemen, meet Philly #1.
The acid-green vision you see before you is the product of passion and heritage, of vintage methods and new-wave thinking. You may be familiar with the cult of the RAUH-Welt Begriff (RWB) Porsche, but do you know just how deep the rabbit-hole goes? The whole trippy merry-go-round is a million miles from simply buying and fitting a bodykit – it involves the synthesis and fusion of sensibilities, a personal commitment in time from Akira Nakai himself (for he is the enigmatic figure behind RWB), and a mind-boggling array of decisions in order to arrive at something unique. RWB cars are rare fruit indeed.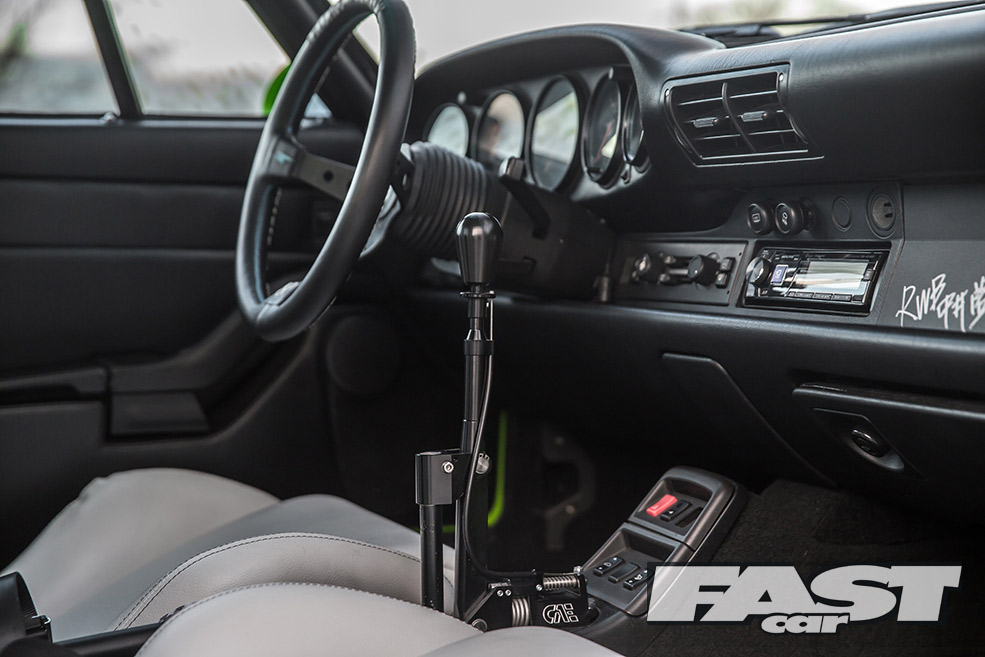 This car, which began life as a 993 Carrera 2, is the proud possession of Ben Harmony, Philadelphia resident and seasoned car modifier. His roots lie in the VW scene, although it's fair to say that this scene-defining build has really taken the idea of OEM+ to a whole other level – this isn't just bolting a set of Twists to a Golf, this is a different hustle on another game court.
"My first car was a 2008 Golf R32," he says. "It was lowered on coils, and I did the exhaust, chip tune and so on. That started the car craze for me! My next project was a 2012 Golf R, which was bagged, stage 2+, and had a full Milltek turbo-back, APE fuel pump, tune, intake, and also HRE 501s and OEM European Recaro seats imported from Germany." This car was sold to partially fund the RWB build, as well as Ben's beloved daily – a 2004 Golf R32, which was also bagged, and running Rotiform INDs. "I miss that car a ton," he laments. But don't feel too bad for him. Just look where that money went.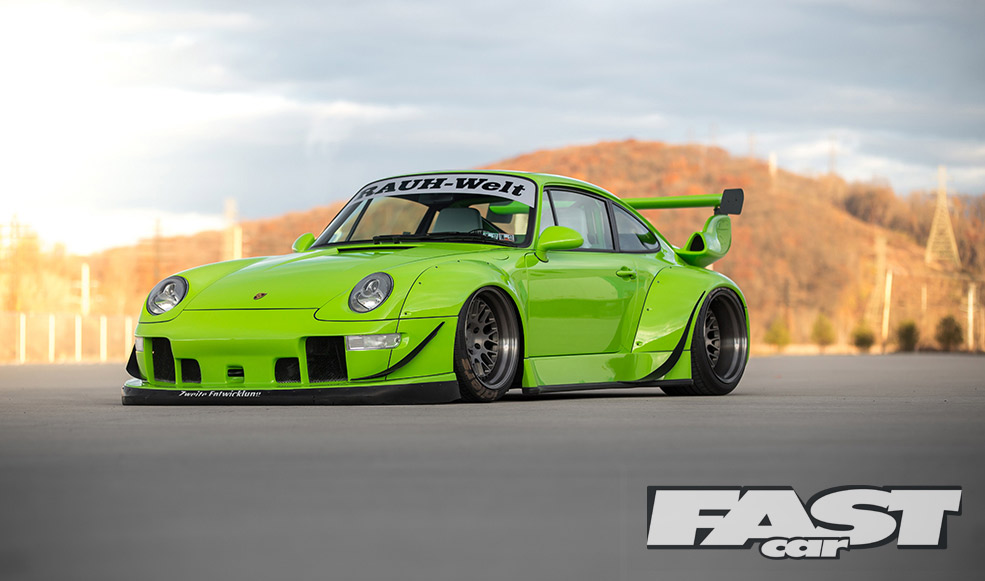 Now, there are two key steps to take when you start down the bespoke RWB path: one is that you need to source and prepare the right car, and the other is that Nakai-san needs to interview you, to get inside your way of thinking and see how the car will intertwine with your wants and needs. And after numerous lengthy discussions with the great man, pinpointing every specific element of the details, Ben was ready to take the plunge, having been deemed worthy by the creative puppetmaster who pulls all the strings.
"It all really started about three years ago, when I found the original build videos on YouTube," Ben recalls. "I began watching them and fell in love with the look of the cars and just Nakai-san's passion for building. And I knew one day I had to have one!" At this point Ben had a shiny new BMW M3 on order, but he made the call to cancel that and instead refocus his life in an entirely more lairy direction. "It was the best decision I ever made," he grins.
"It all really started about three years ago when…
Want to know more? Check out the full feature on Ben Harmony's Porsche 993 in Fast Car magazine issue 379 on sale now in all good shops or alternatively download Fast Car magazine 379 now.