Since buying it brand-new in 2013, Alan Shepherd at Airtec Motorsport has tuned and developed his Fiesta into one of the most hardcore ST180 builds ever…
Feature from Fast Ford. Words: Simon Holmes. Photos: Jason Dodd.
The process of evolution occurs over time. It's how the natural development of something becomes better suited to its environment. And nowhere is it more obvious than the tuned Fiesta ST180 track car pictured here.
The owner of the car is Alan Shepherd, director of Airtec Motorsport in Essex; he bought this Fiesta ST180 brand-new. It was one of the very first of the new STs in the UK, in fact, having arrived in early 2013.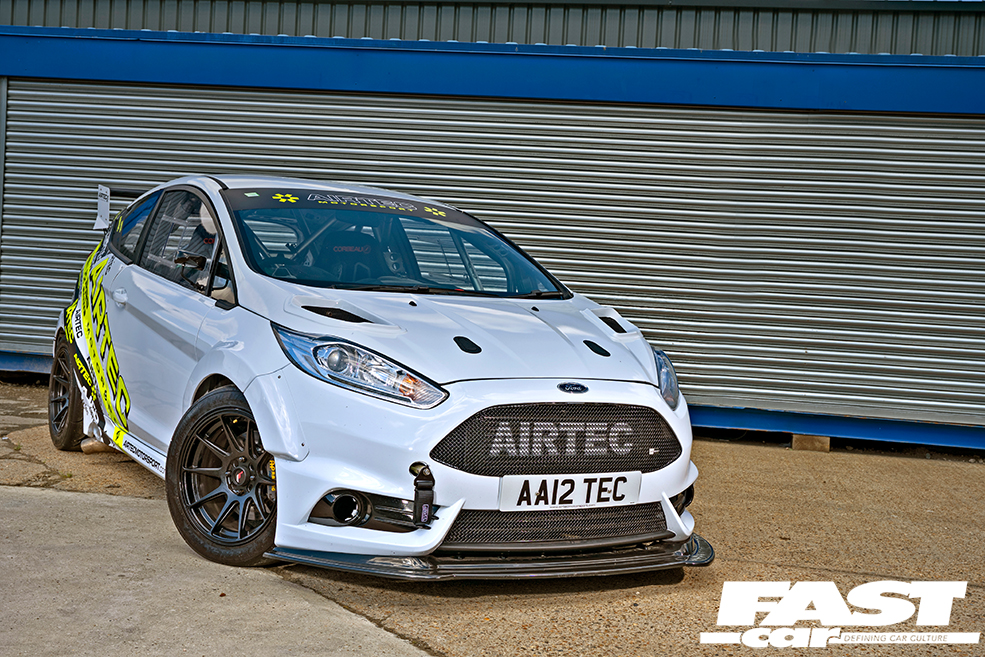 Within days, the modifications began. It's since served as a rolling testbed, fast road car and track weapon, having changed parts, appearance, and performance levels several times. It currently boasts its best specification yet, thanks to 300bhp-plus, carefully selected chassis modifications and a lightweight composite diet that has seen every body panel swapped except the roof skin.
The story began back in 2012, when Alan heard Ford was to release a new Fiesta ST, and promptly put his name down for one without knowing much about the new model.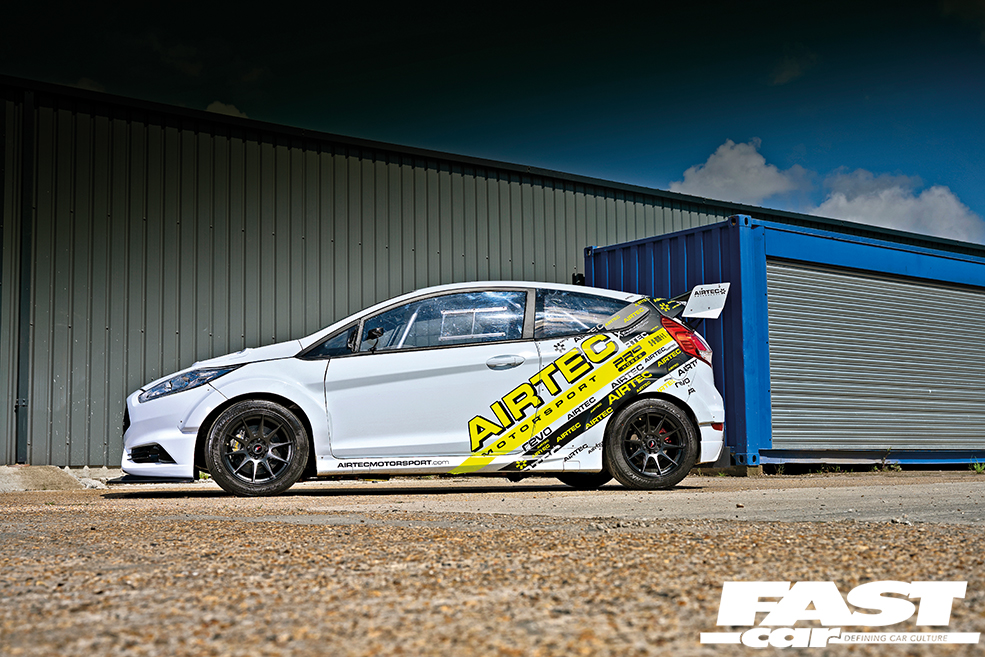 He says, "We already had a Mk3 Focus ST that we were developing parts with, so it made sense to get a Fiesta because they have always been good fun.
"When it arrived, I remember thinking what a huge leap forward it was, and not just for Fiestas, but from anything Ford had done before. But we immediately set about improving the car."
An induction kit and intercooler were the first products to be developed, and as the project gained pace, it served as a monthly project car in this very magazine. From there, its evolution and development reflect Airtec Motorsport's own success and growth. As a result, Airtec has tested dozens, if not hundreds, of products using this very car, on the road and track.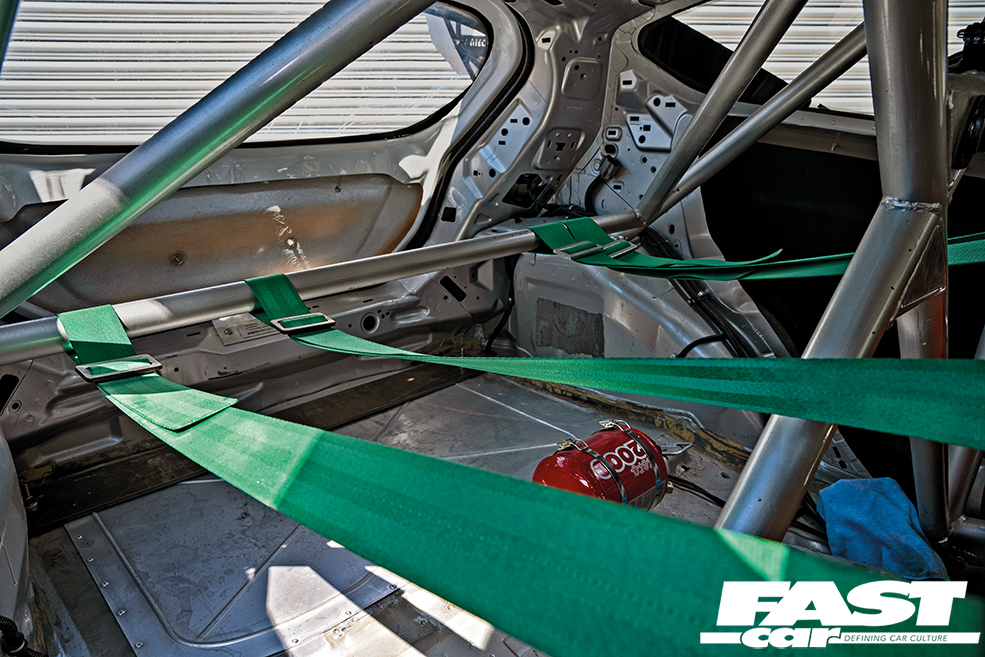 Although it served the company well through road-test development, Alan found himself using it more on track, so it naturally began to transition into a full-on racer.
"Early on, it proved to be a very confident car on track, even with basic mods. There weren't many people using them as dedicated track cars back then, so we decided to push forward with it," Alan remembers.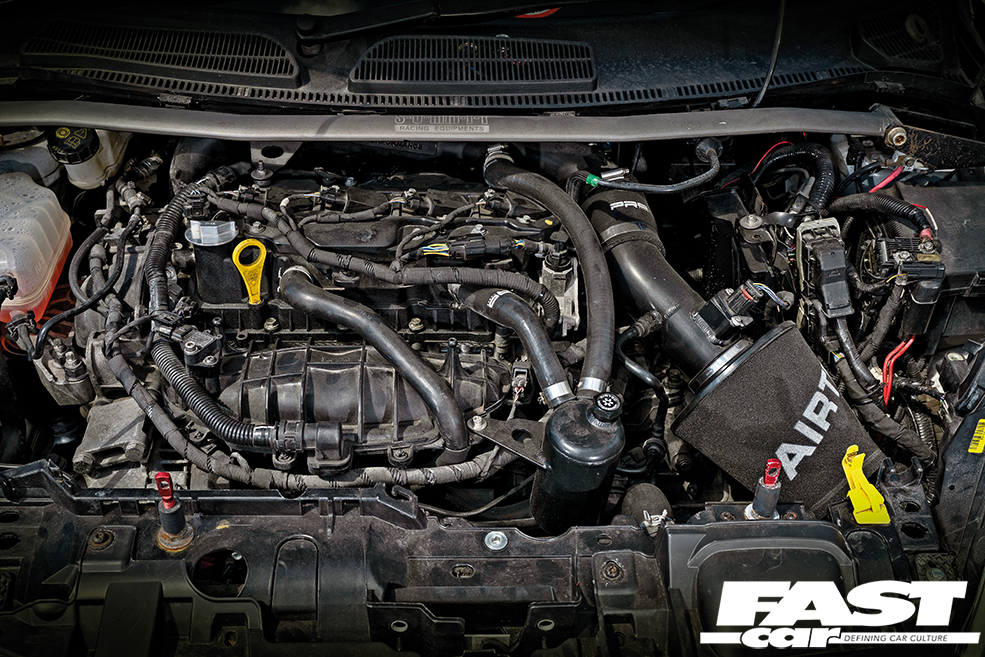 After some success testing on events around the UK, it didn't take long to catch the attention of the organisers of the Time Attack series, who asked if Alan would be interested in competing in the new Pocket Rocket series, which helped introduce modified hot hatches into the series.
So, with the help of Lee Charnick at Devil Developments, the car continued its transformation into a fully-fledged racer, complete with a complex weld-in roll cage, Lifeline fire extinguisher system and an increase in power thanks to a larger GT25 turbo, along with a host of other upgrades.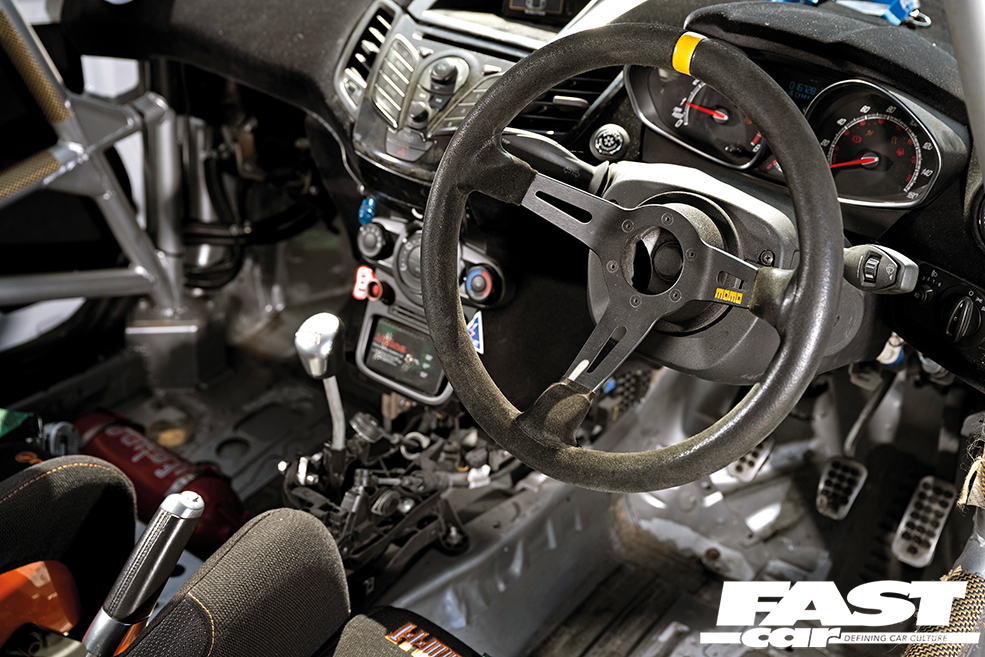 Even so, Alan is keen to point out that the car has always remained road-legal, complete with an MOT.
From there, the car developed again, as it was driven during the following season's Time Attack by various car-related celebrities, such as Ben Collins and drifter Vaughn Gittin Jr.
This brought on new experiences for the car and the team, and the Fiesta received several significant chassis upgrades along the way, including the AP Racing brakes and a host of Summit chassis braces, turning the car into a hugely capable machine.
It went on to win several rounds in its class in Time Attack events, but three years ago saw the car's next major evolution.
Alan says, "We launched a range of high-quality arch extensions in order to allow clearance for much wider wheels and tyres." To help promote them, as well as offer a more serious option for track-car owners, lightweight composite fibreglass bonnet, front wings, doors, entire rear quarter panels and tailgate were also developed and fitted to this car, which are available to buy.
When fitted, Alan took the opportunity to shed further weight by cutting the rear quarter panels back to leave just a seam around the edge; this allows the panels to attach, which didn't affect rigidity thanks to the comprehensive roll cage.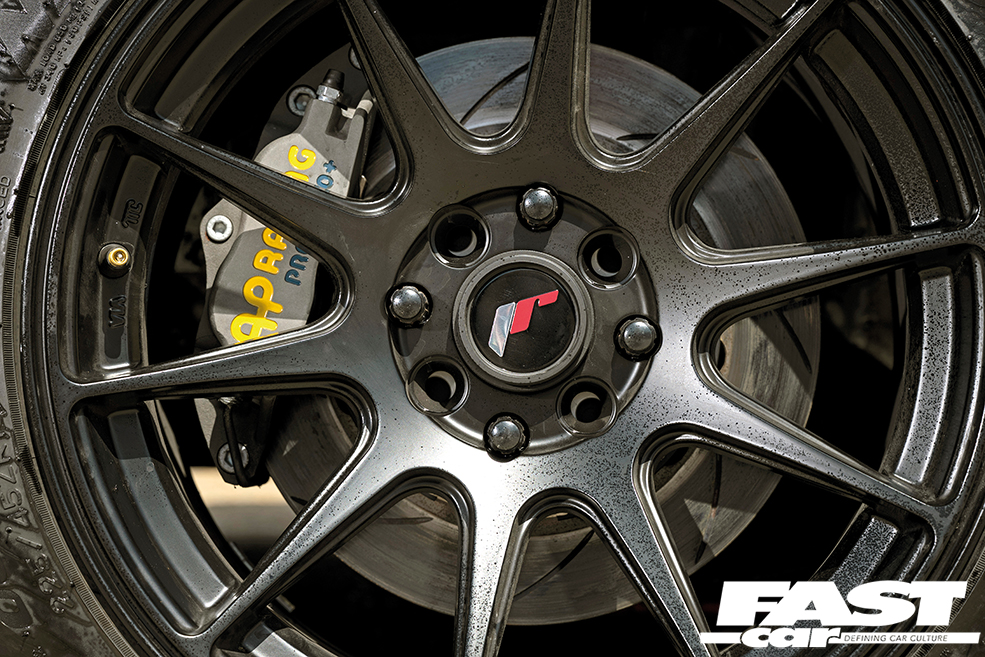 To match the new look of the pumped-up arches, the Airtec Motorsport Clubsport front splitter and rear wing were also developed on this car, and to finish the look, a custom rear diffuser was built in-house. At the same time, the boot floor was cut out and replaced with a flat section, which also helped to save weight.
There have been many high and low points over the years with the car, but a few stick in Alan's mind better than others, as he explains: "The high points were letting the various celebrities drive the car, as that was a great experience, and so was beating rival – and friend – Rob at SCC in his tuned Fiesta ST180 track car at a Time Attack event.
"I suppose low points include one of the celebrities having a minor off that damaged the front wing. And losing to Rob at SCC in his ST track car on another event."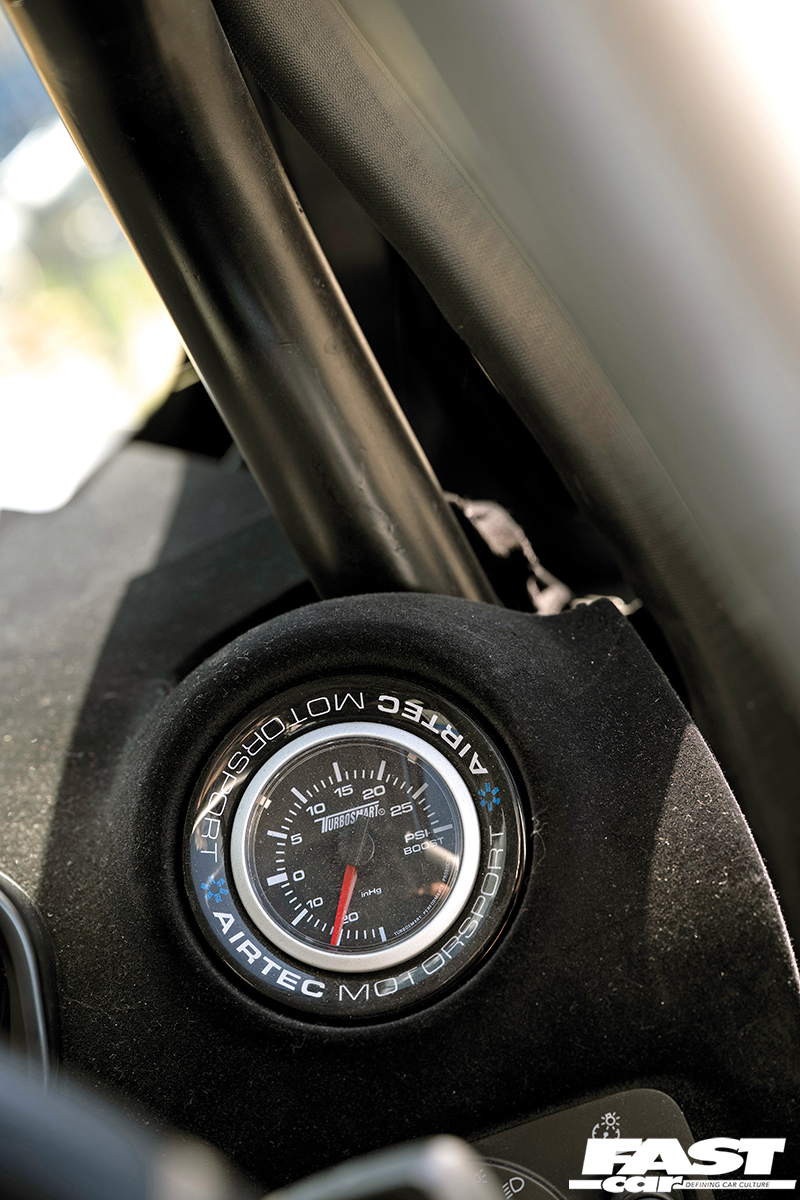 The last modification to the never-ending project was the fitment of the stand-alone SCS ECU, which opened more tuning options for the car. Alan admits it's hardly turned a wheel for some time, although he's itching to get back out and use it once again.
He says, "Obviously, any plans we had to use the car have been hampered by recent events, but we're going to get back on track with it soon.
"It's still my favourite car to drive on track compared to anything else we own, as it's just so easy to drive fast and it's a lot of fun. Plus, it's hugely capable; it would still embarrass a lot of expensive cars on track."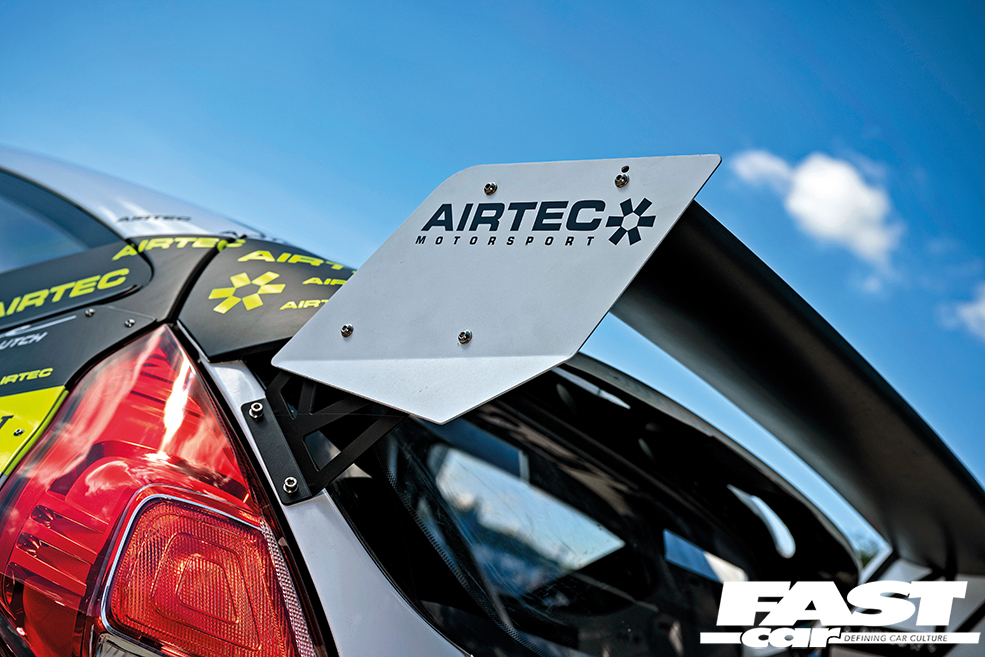 As for plans, that's like asking how long a piece of string is; the Fiesta ST180 continues to be a popular model for Airtec Motorsport, which means products are still being developed on a regular basis – the most recent of which includes a new alloy radiator.
Alan says, "The car will grow, just as the company will continue to. It isn't going anywhere, for sure.
"It's done countless laps of just about every track in the UK. It's won Time Attack events, been taken on track at the Nürburgring, and been to hundreds of shows and meets. It's served the company well over the years, and I don't think I'll ever sell it.
"It's earned its place here at Airtec. It's one of the team."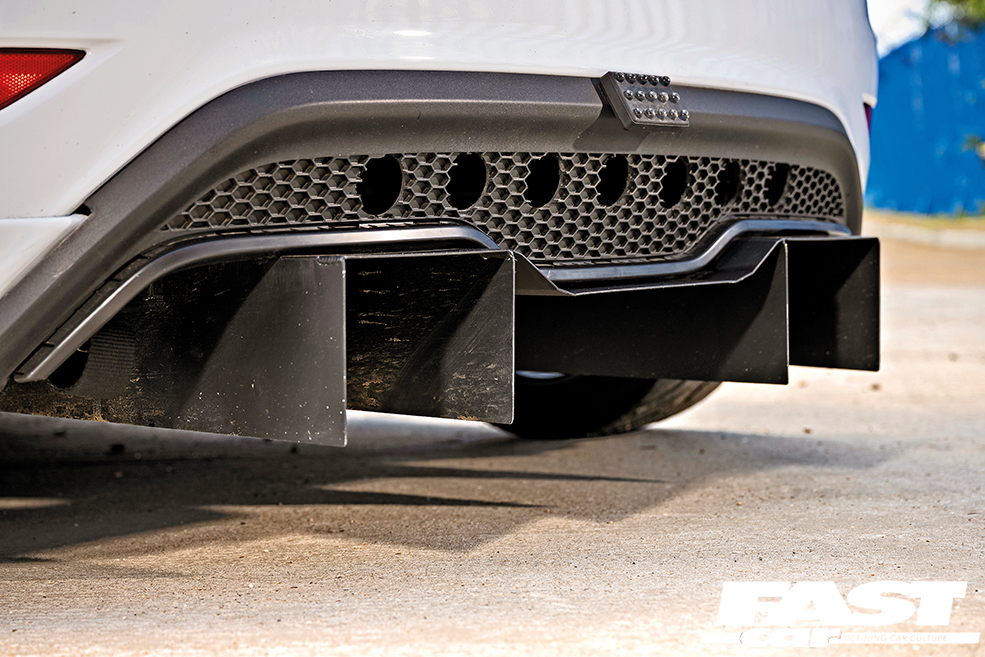 Tech Spec: Tuned Fiesta ST180
Engine:
1596cc EcoBoost, Airtec Motorsport Stage 3 induction kit, Airtec Motorsport Stage 3 intercooler, Airtec Motorsport big boost pipe kit, Garrett GT25 turbo, SCS Delta stand-alone ECU, Airtec Motorsport custom side-exit exhaust system
Power:
300bhp-plus (owner's estimate)
Transmission:
Fiesta ST Durashift B6 six-speed gearbox, uprated clutch, Quaife LSD, Airtec Motorsport quickshift
Suspension:
Front: Bilstein coilovers and adjustable top mounts, Summit upper, lower and subframe braces; rear: Gaz Gold coilovers, Summit upper and lower braces, corner weighted
Brakes:
Front: AP Racing Pro 5000+ four-pot callipers with 315mm floating discs, track-spec pads, braided lines; rear: Fiesta ST 253mm
discs and callipers, track-spec pads, braided lines
Wheels & Tyres:
8x16in Japan Racing JR11 alloy wheels in ET30 with 225/45×16 Nankang AR1 tyres
Exterior:
Auto Specialists Clubsport composite fibreglass lightweight bonnet, front wings, doors, rear quarter panels and tailgate, Airtec Motorsport rear wing, Auto Specialists Clubsport front splitter, Airtec Motorsport custom rear diffuser and flat boot floor, motorbike carbon fibre mirrors, Aerocatches, custom graphics
Interior:
Custom stitched carbon Corbeau bucket seats, five-point harnesses, Momo steering wheel, custom weld-in roll-cage, polycarbonate windows, Lifeline fire extinguisher system