This subtly modified Sierra Sapphire Cosworth has its roots in the seafront cruises that dominated the modified car scene at the turn of the millennium. Billy Bell's keeping it old-school…
Feature from Fast Ford. Words: Dan Bevis. Photos: Dan Sherwood.
The sound of seagulls became more insistent as you turned off the A-road; the smell of fish and chips wafting on the breeze as the sea came into view.
Turning the corner, the unmistakable tang of tyre smoke began to weave its way through the salt-and-vinegar. And as you reached the seafront, it was all happening – the holdbacks, the donuts, the blues-and-twos, and the candy floss…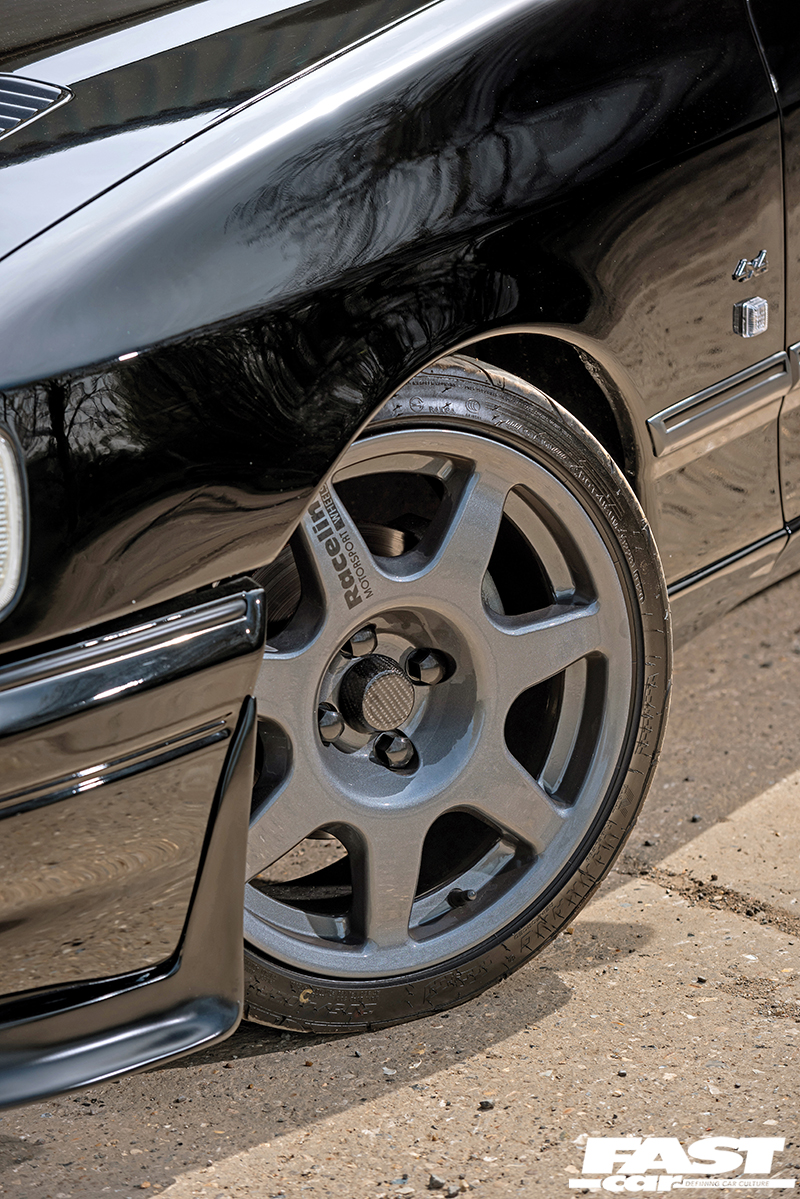 The glory days of cruising in the late-1990s and early-2000s were the formative arena for so many Ford fans, the everyman majesty of the RS Turbos and Cossies making more of an impression than any Porsche ever could.
Billy Bell was certainly paying attention back then, as he watched the bigger boys shredding tyres for all they were worth.
He says, "It all explains why I'm driving this modified Sierra Sapphire Cosworth today.
"And when people express surprise at my plans to modify a car that's appreciating in value, I just have to point out that they weren't factory-standard Cosworths I was dreaming of back in the day on the seafront."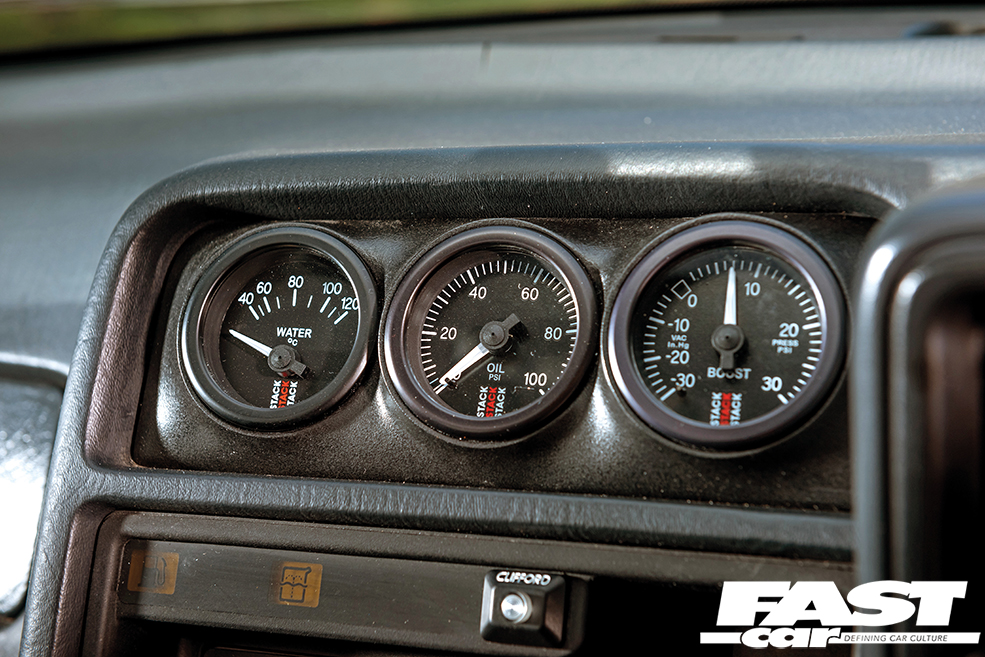 Billy's approach had always been 'when I'm older, I'm having one of those'; a dyed-in-the-wool Ford man, his first car was a Mk6 Fiesta, which he spent five years modifying. In fact, it turned out so well that it got a full feature in this very magazine in September 2013.
But around six months after that momentous occasion, Billy was starting to get itchy feet – the Fiesta was at a point where he considered it finished, and he idly started enquiring about insurance quotes on a Sapphire RS Cosworth.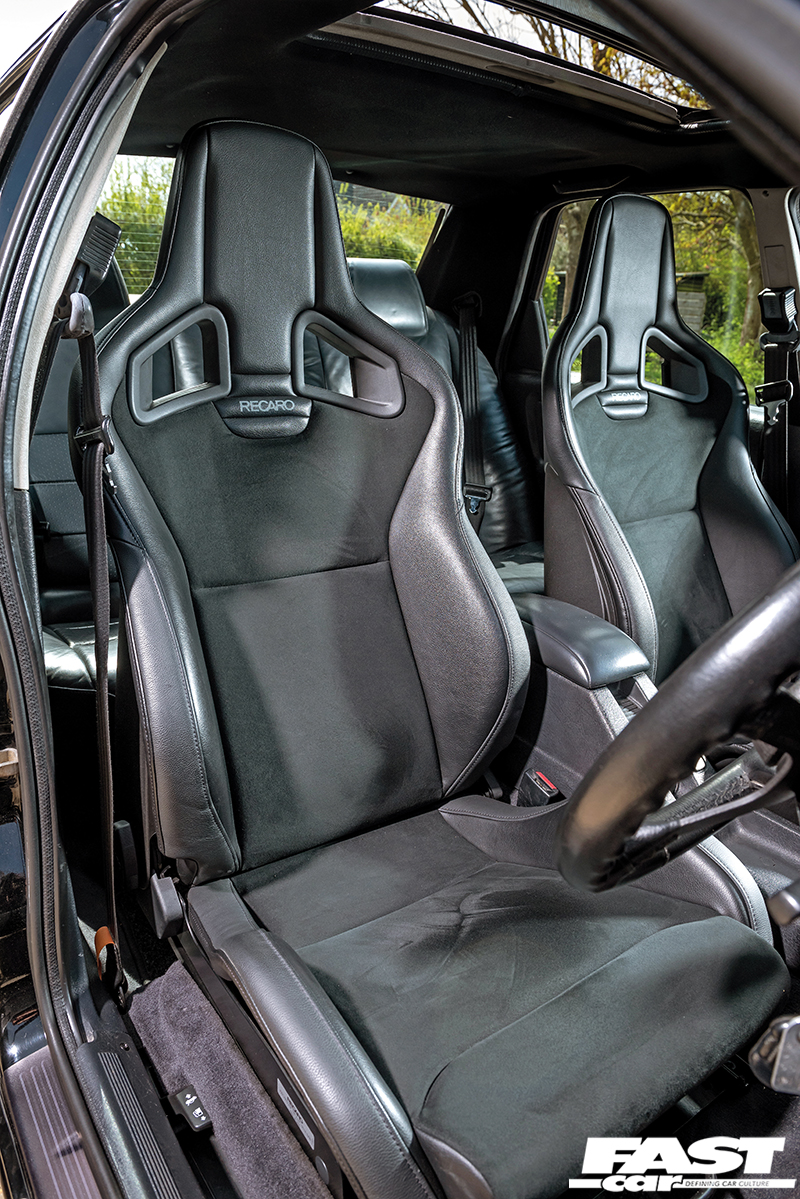 He recalls, "I was 22 at the time, and the quote came back around £1500. Well, that was it: there and then I advertised the Fiesta for breaking, bought a cheap ST170 to smoke about in, and spent the next year saving up for a Cossie."
Twelve short months later, Billy had a decent budget, and set about scouring the classifieds for a black Sierra Sapphire Cosworth. It had to be black, and it had to be proper.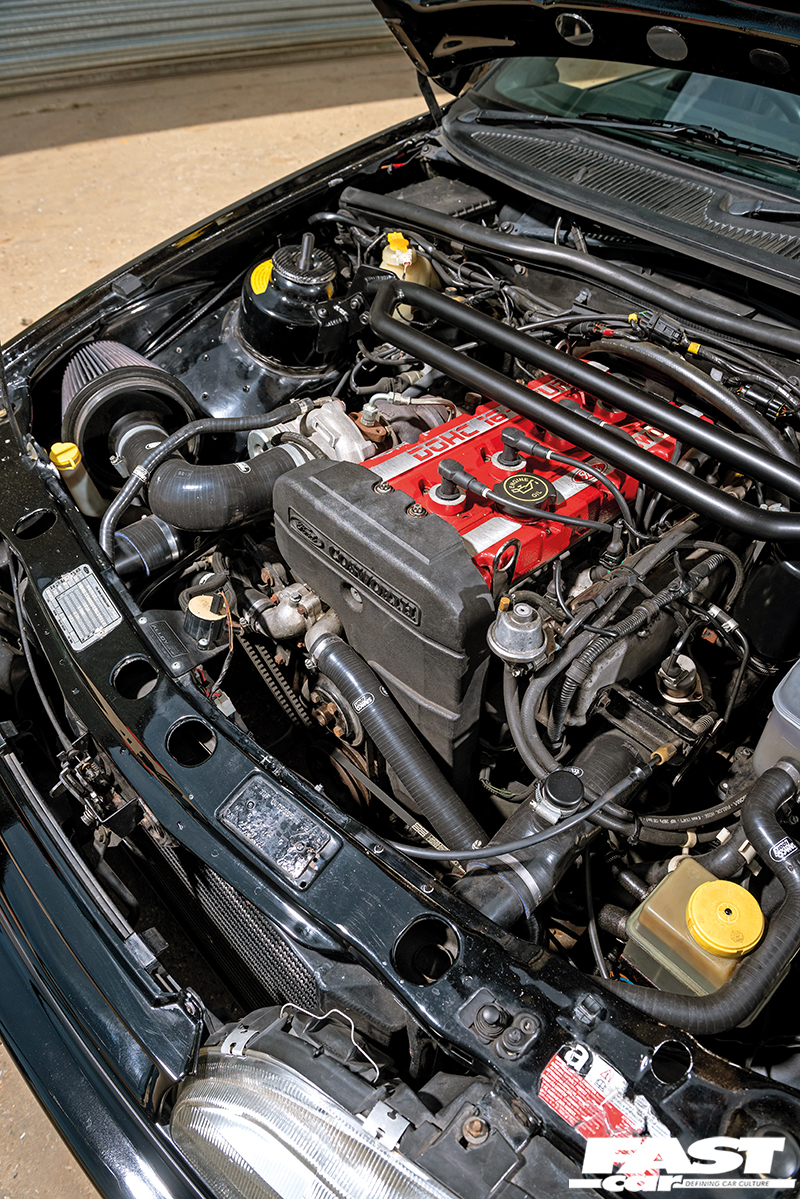 Billy says, "I went to look at one that sounded perfect in the advert. I spent several hours getting there, but I was only there 20 minutes… That was all it took to realise it wasn't the car for me.
"And then one came up for sale an hour from home, in black and with a few nice mods, so I went to look. It was exactly as advertised, so I left a deposit, and on 31 May 2014 I brought home my Cossie. It was mad to have actually bought one of my own after all those years."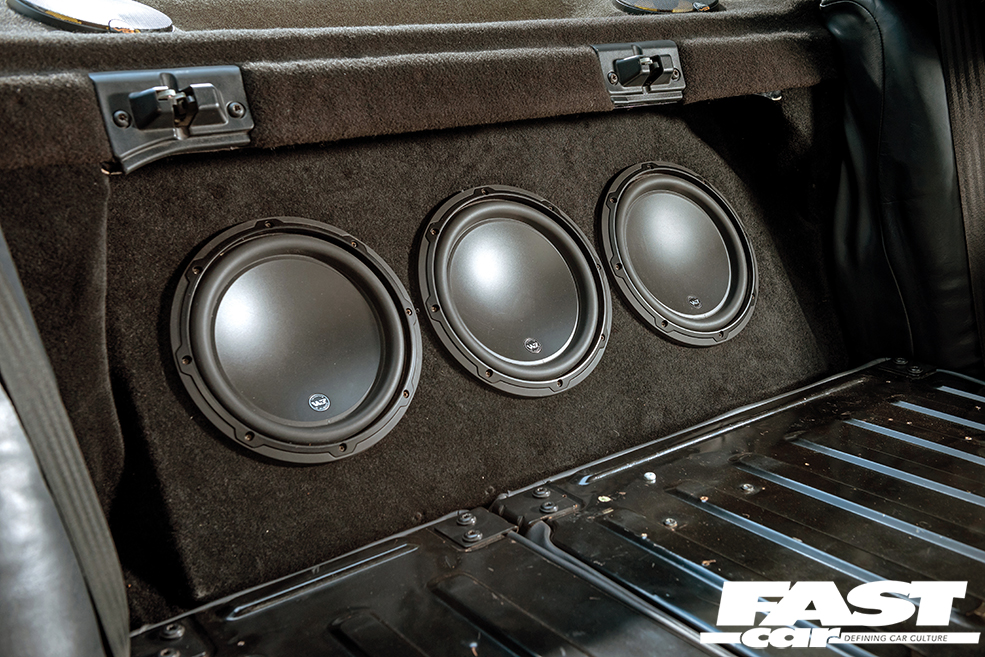 The car was extremely tidy and wasn't actually too far from standard aside from some diamond-cut RS seven-spokes and a whole bunch of chrome under the bonnet.
Billy set about daily-driving it straight away, living in the warm glow of a lifelong ambition realised, before tucking it away for winter a few months later. Keen to strike a balance between usability and longevity, this has become the pattern – hibernating through the bad weather, then enjoyed as much as possible through the good.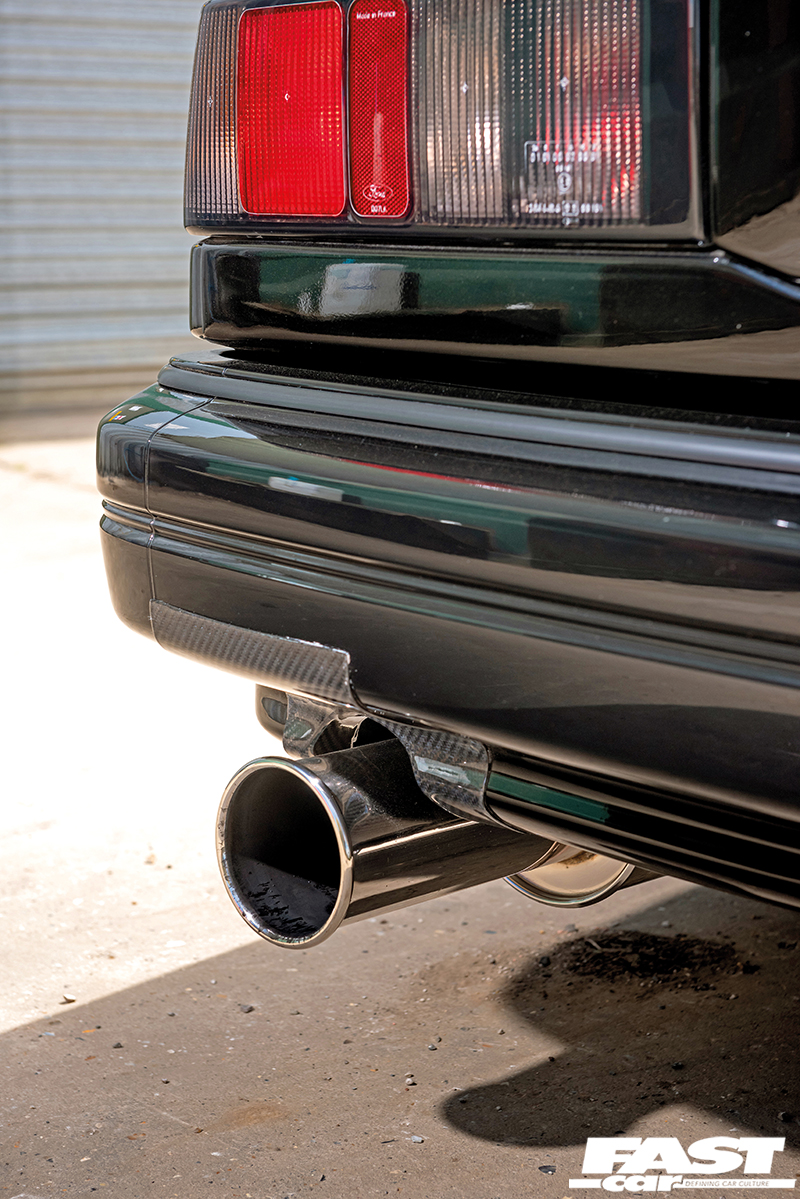 A little while later, a weekend blast with a few mates resulted in the turbo blowing; it turned out that it was the original unit, so it had done well, and with a little work required anyway, Billy opted to level-up from stock to the tried-and-tested Stage 3.
He remembers, "I collected all the parts together and sent the car to Harvey Gibbs at SCS for him to fit it all and set the car up. While it was there, I got a call to say that as they were winding the boost up, the head gasket started to go; it was upgraded to a Group A gasket, then I picked the car up and it was perfect.
"It drove so well. I was happy with it – until I got home and noticed the fans weren't kicking in. As most Cossie owners have had to deal with, the fans had melted the fuse, so I quickly shut the car off before any damage was done. Thanks to some new fans from Pro Alloy and a loom from MSD, it keeps perfectly cool now."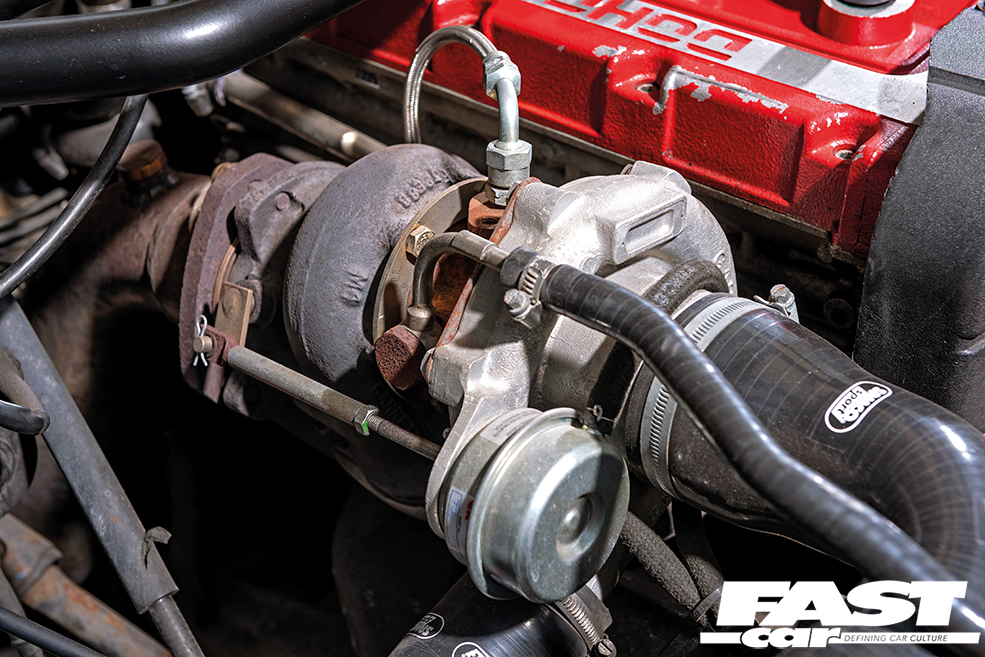 With the drivetrain upgraded and perfected, Billy was keen to make the car his own aesthetically. He'd been planning Raceline RL7s all along, and the exterior approach was about stealth and subtlety.
Dave Platt (owner of a red carbon-clad RS Turbo you may be familiar with) made some bespoke fog-light ducts and a shortened rear number plate recess, and paintwork legend Jez at Carrera Bodyworks painted them along with a few other details to tidy the car. Black-on-black-on-black is the theme, and it all adds up to something very Darth Vader.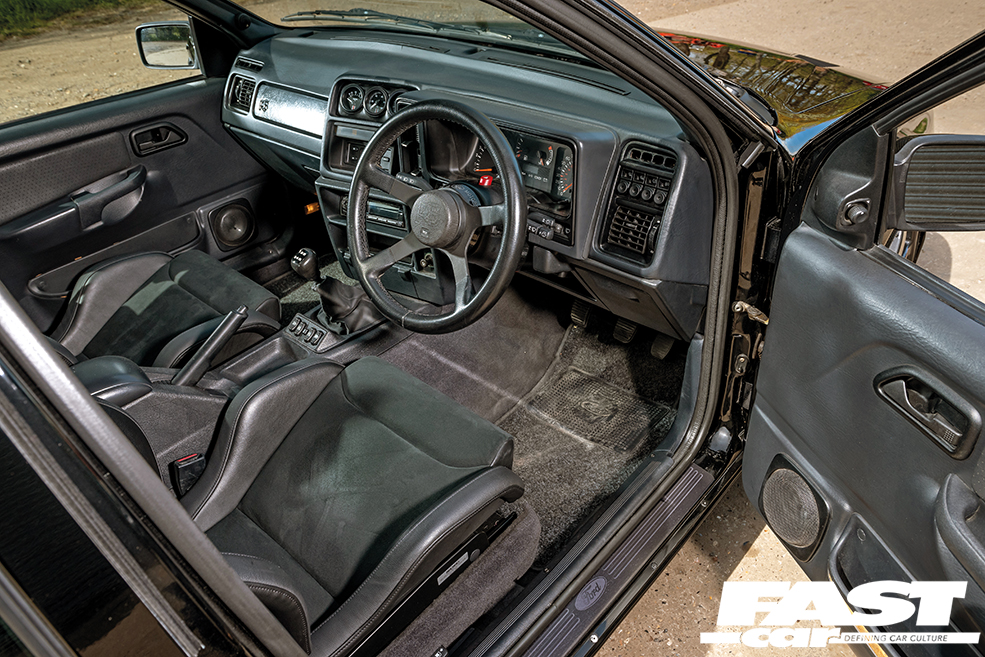 The most recent additions are the fresh front seats – Recaro Sportster CS trimmed in black leather and Alcantara – which Billy knew he'd want to fit before he even bought the car. Once again, a long-held ambition realised. Much more comfortable than the standard seats, he reckons, and without the creaking.
Billy beams, "I have loads of ideas that I will make happen, and the car will keep evolving as I'm quite attached to it now. It gets a lot of good comments – mainly 'I used to own one of those'; I also get people quite shocked when I tell them my plans and what I want to do to it, like 'you can't do that; think of the value…'. To which my reply is that I bought the car because I wanted it, not as an investment.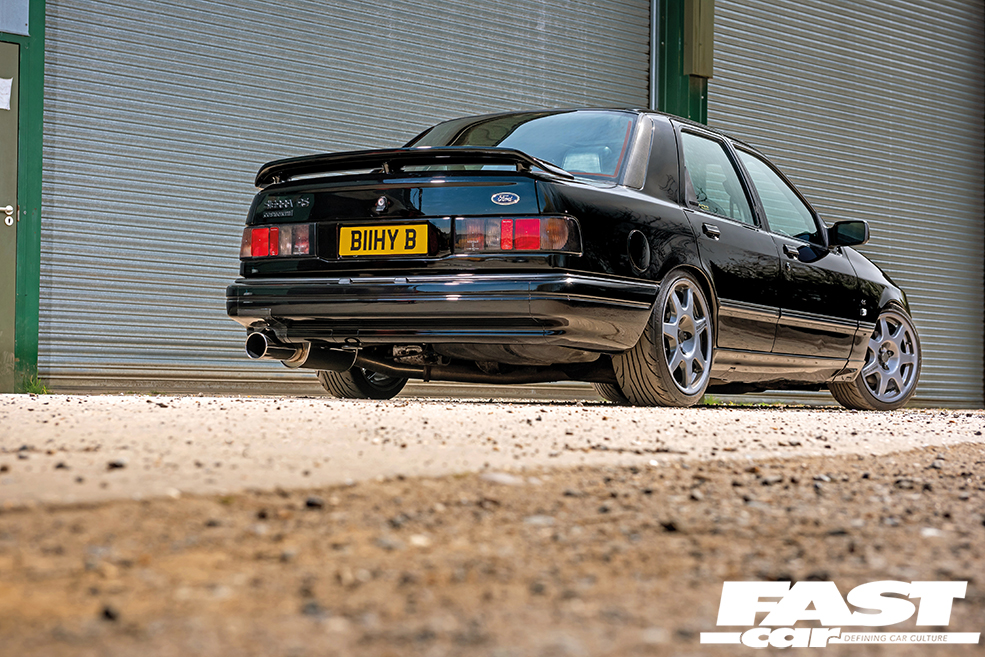 "It makes me smile using it and when I change and modify it to how I want it, so that's what I'll carry on doing."
Which, of course, is just the way it should be. The seeds of this modified Sierra Sapphire Cosworth project were sown back in the cruise era, and Billy plans to keep harvesting those memories indefinitely. Seagulls, chips, and burnouts; that's what dreams are made of.
Tech Spec: Modified Sierra Sapphire Cosworth
Engine:
1993cc Cosworth YB, T34 turbo, -34 actuator, Bosch 803 green injectors, 3-bar map sensor, Group A K&N cone filter, Group A head gasket, satin black Pro Alloy oil breather kit, satin black Pro Alloy RS500 intercooler, Pro Alloy slim twin-fan kit with MSD loom, Bosch 044 fuel pump, Pro Alloy amal valve bracket, black Samco hoses, Mongoose stainless exhaust with 4in outward-rolled tip
Power:
300-330bhp (owner's estimate)
Transmission:
Factory-spec Sapphire Cosworth MT75 4×4 gearbox and limited-slip differentials front and rear
Suspension:
Gaz GHA coilovers, Powerflex poly bushes throughout, satin black twin front strut brace, carbon fibre strut tops
Brakes:
Front: original 4×4 single-piston callipers with EBC discs and pads; rear: original 4×4 vented discs and callipers with EBC discs and pads
Wheels & Tyres 8x17in Raceline RL7 wheels, Group A studs/inserts, custom metallic grey with satin black decals, carbon fibre centre caps, black wheel nut covers, 205/40×17 Nankang NS2-R tyres
Exterior:
Smoothed front bumper with custom fog light ducts, satin black Rouse front splitter, satin black badges, carbon fibre mirror caps, carbon C-pillars, carbon exhaust heat shield, custom shortened and recessed rear number plate surround, tinted side repeaters
Interior:
Recaro Sportster CS front seats in black leather and Alcantara, RS four-spoke steering wheel, headlining and C-pillars retrimmed in black, custom parcel shelf and JL Audio boot build, custom gauge pod in heater vent with Stack boost, oil pressure and water temp gauges