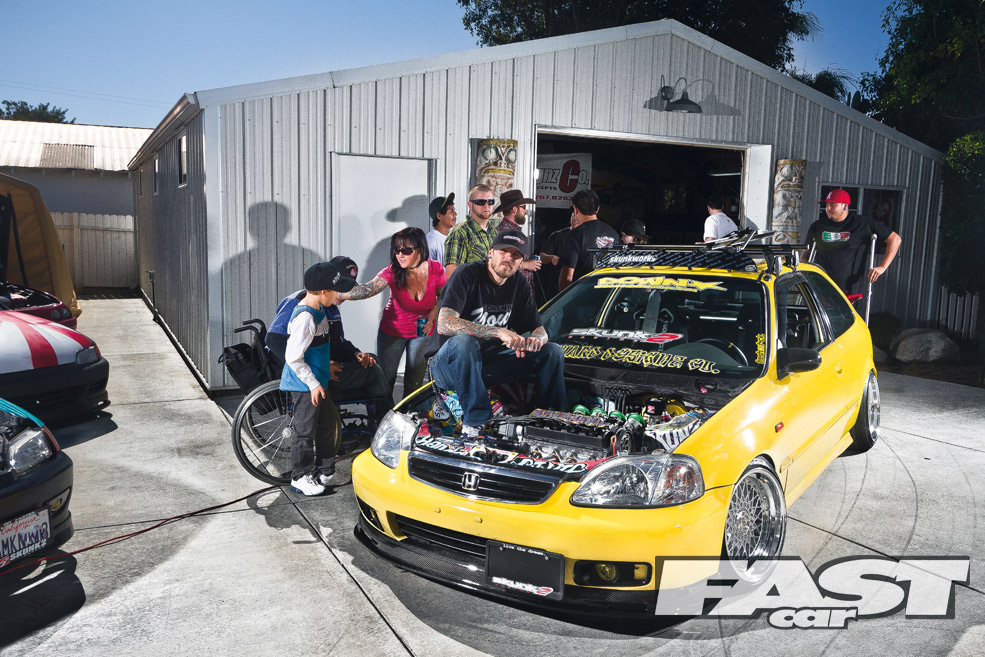 Joe Schneider's Honda Civic EK
To conform or to not conform – that was something Joe Schneider didn't have to think about too much when taking on his beast of a Civic project.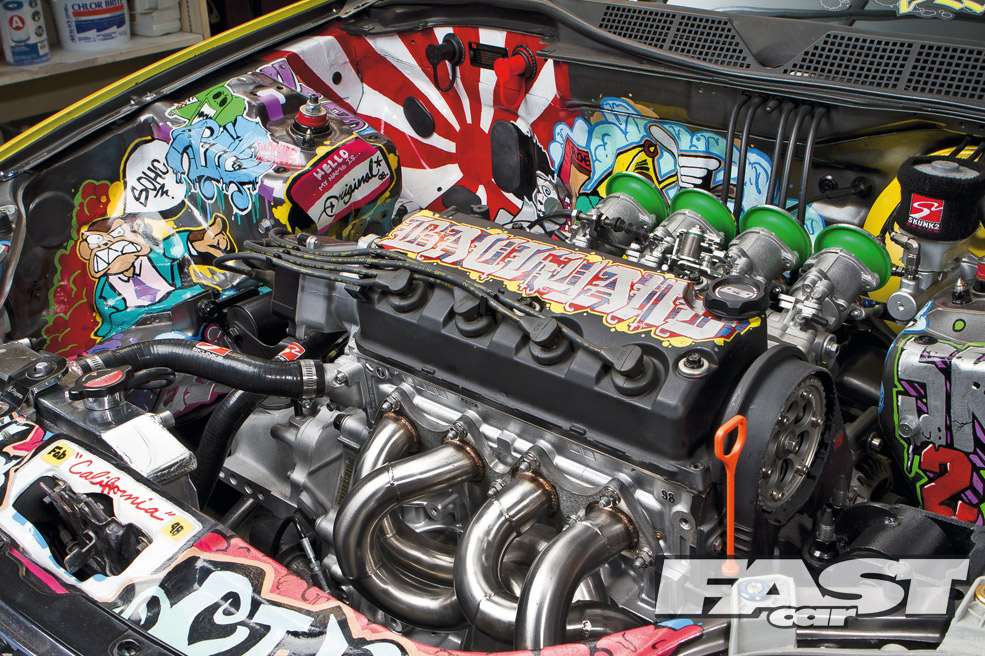 When he first got this EK, it was beat to hell and falling apart like Charlie Sheen's nose after a heavy trumpet session. So he knew he had his work cut out.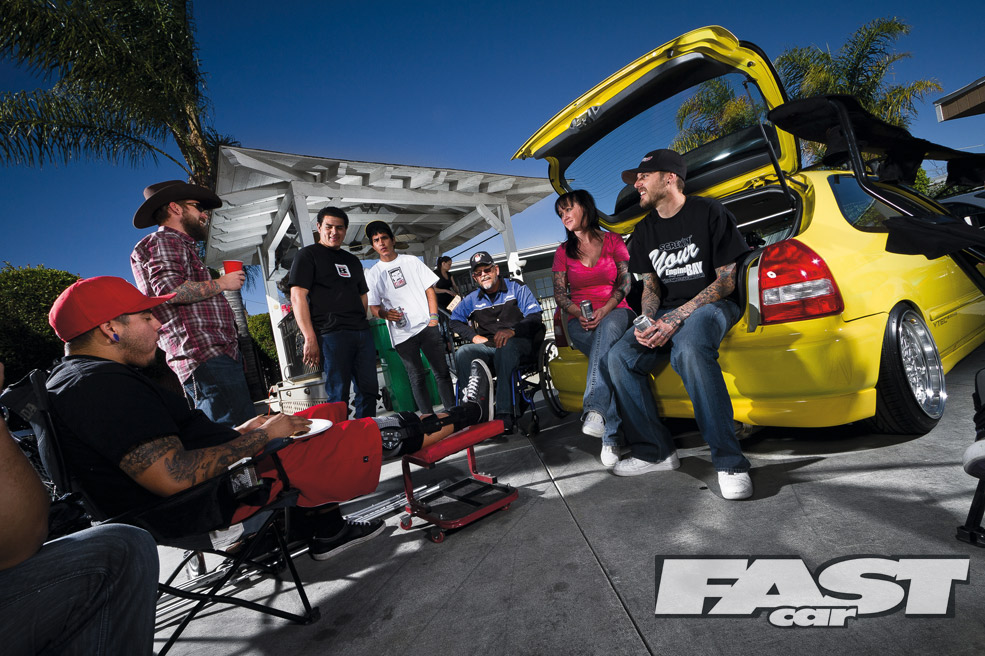 From the start, Joe wanted to do something unique to him, something which reflected his bonkers personality and his mental personalised engine bay is the result.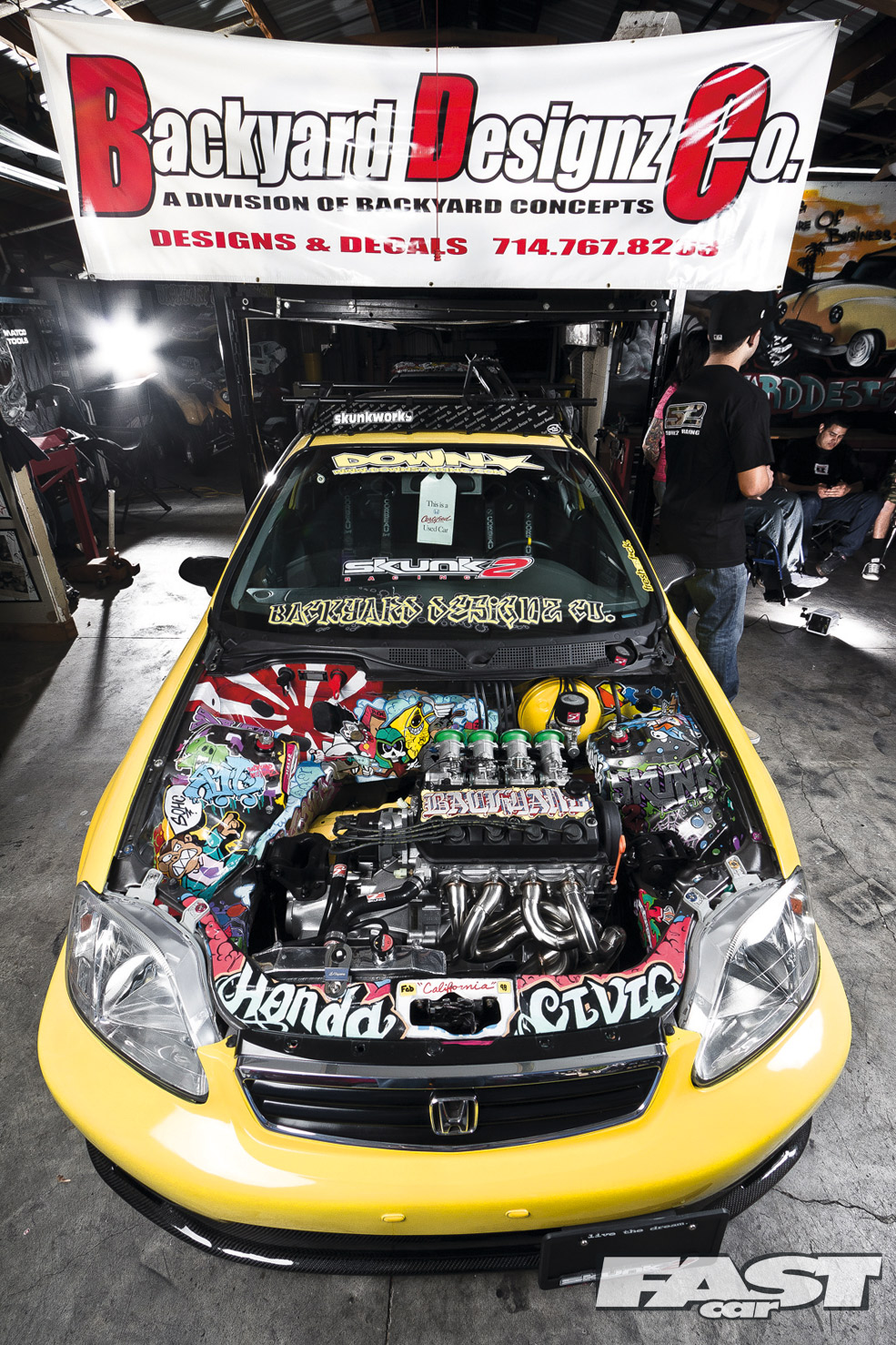 He didn't care about the current trend of colour matching. Nope. In his own words: "I wanted to take a few risks", and we reckon the risks were totally worth it, as it looks frickin' lush!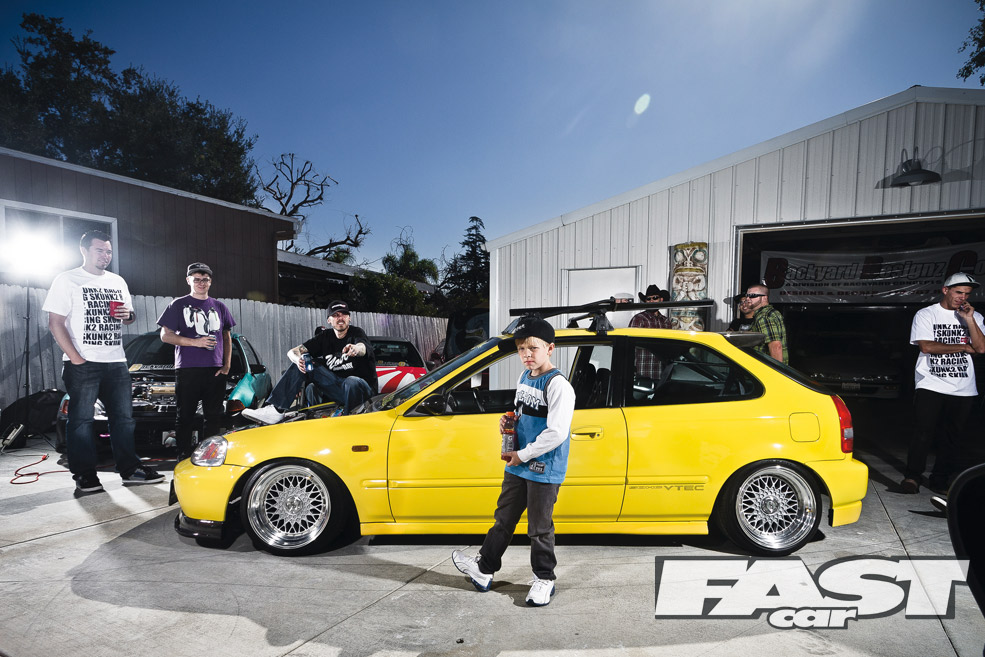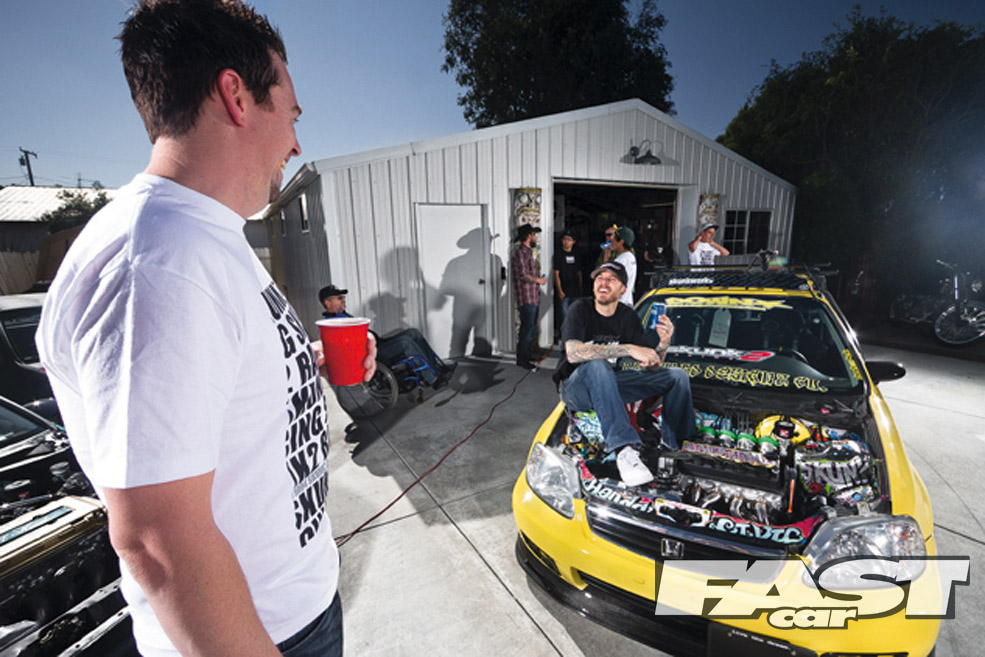 Joe's previous rides had all followed current trends, but he went down an inspirational route with this one. His engine bay still causes quite a stir everywhere he shows it off, and we respect Joe for having the balls to think outside the scene circle.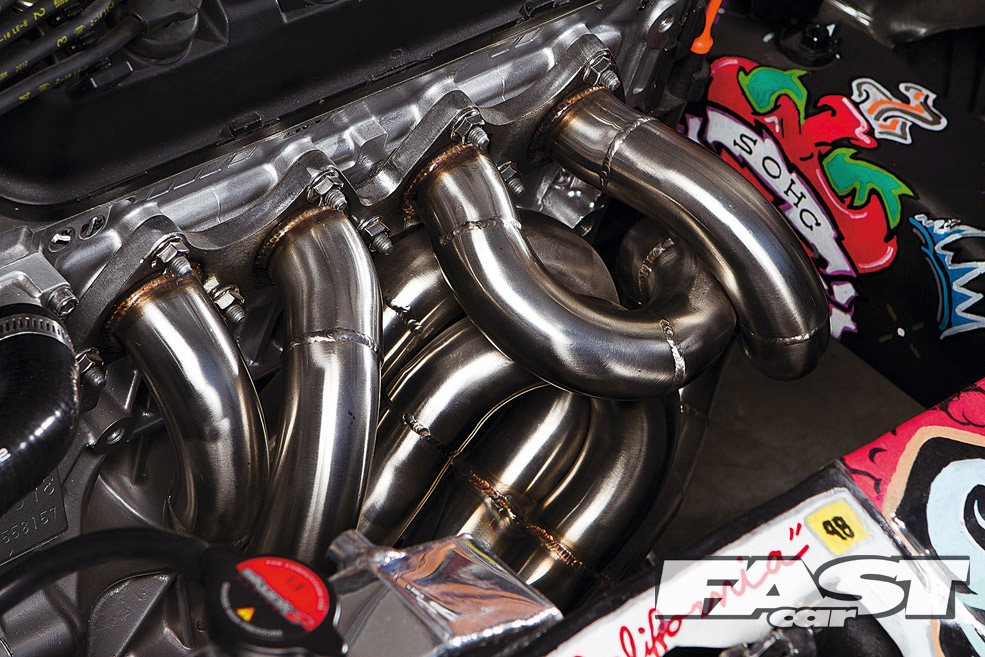 It's not just about the Honda's in-your-face engine bay though, Joe has really gone all-out with top spec everything.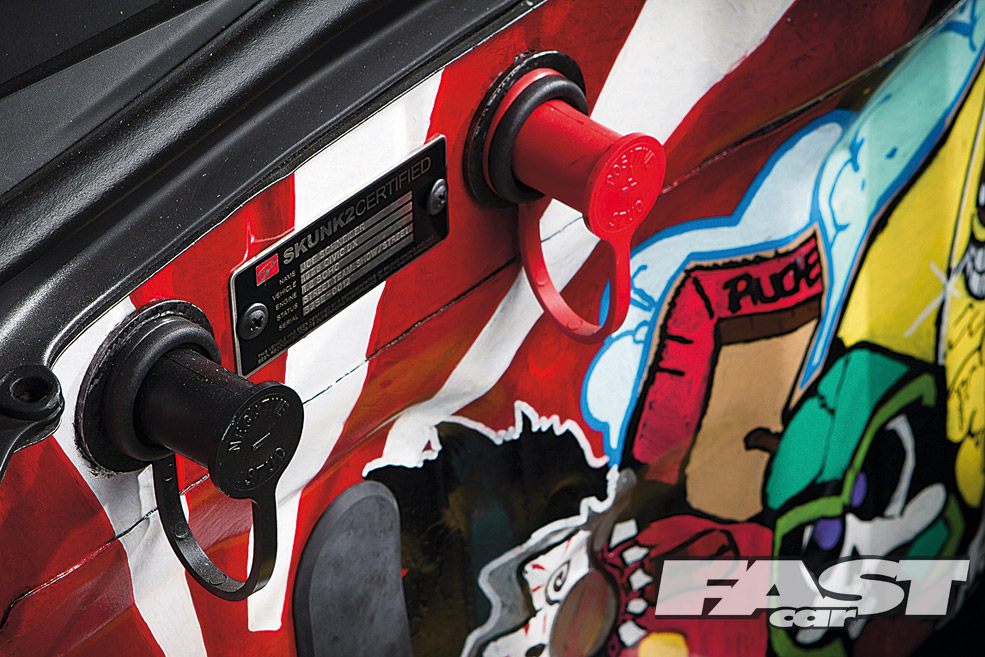 Names such as Skunk2 and Downstar Inc make it go fast, ESM rims taking care of the style, Skunk2 sorting the stance and Corbeau making the Civic a sweet place to sit.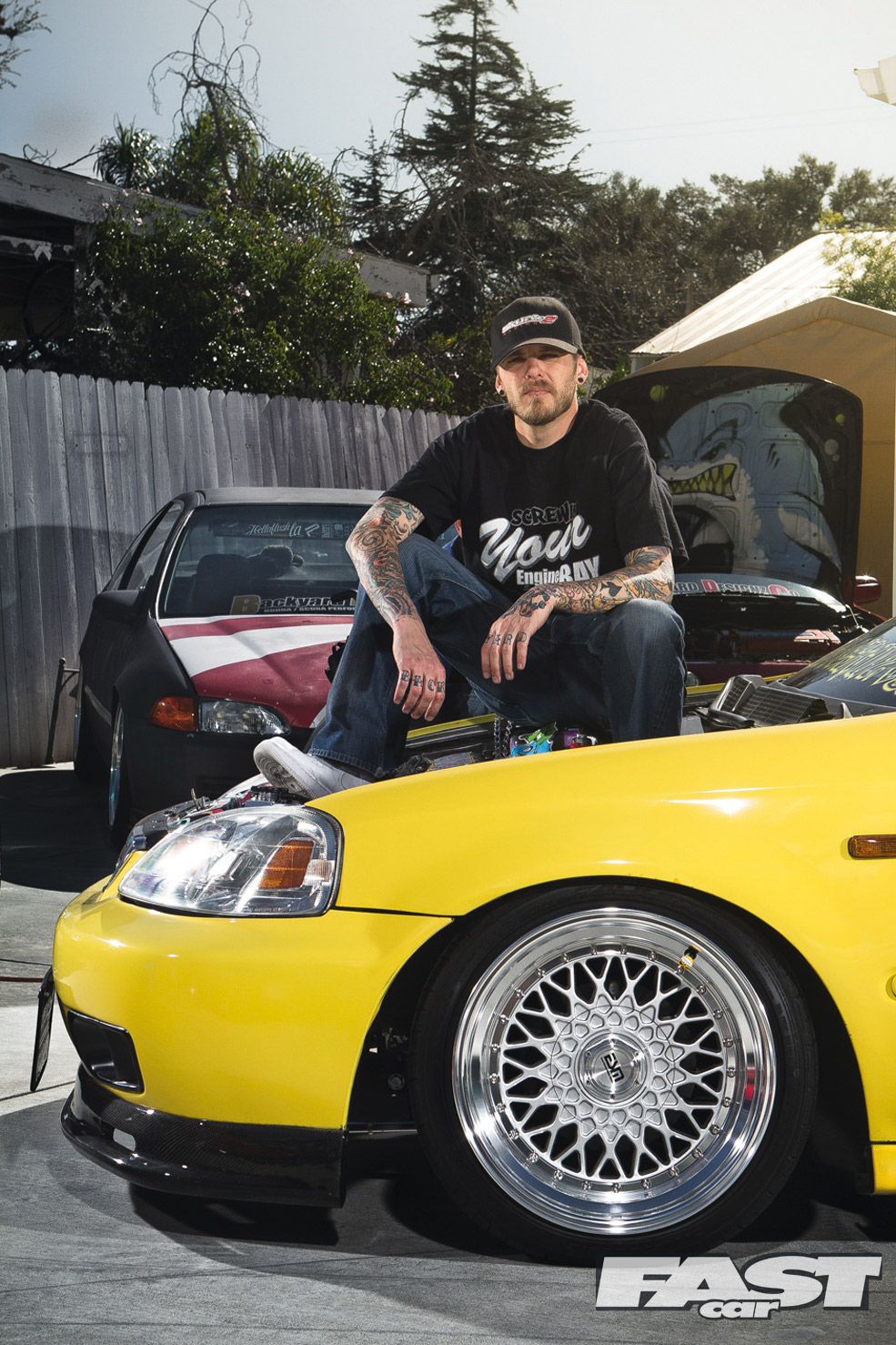 Joe loves his EK, but to him, the build itself holds many fine memories. The whole car was home built, in a garage, with his friends, just like a proper project ride should be.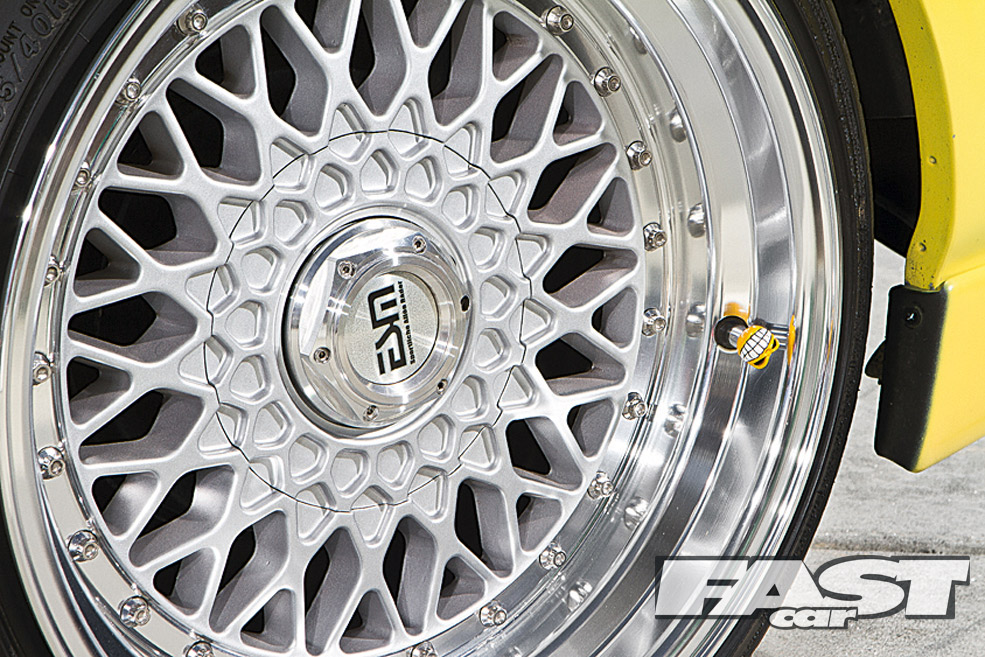 So it's no surprise to hear the Civic holds a lot of love and respect from all the people who got involved in creating it. Joe says: "That's what makes it so special to me. No big budget, just some friends and some inspiration." Too right my friend, too right.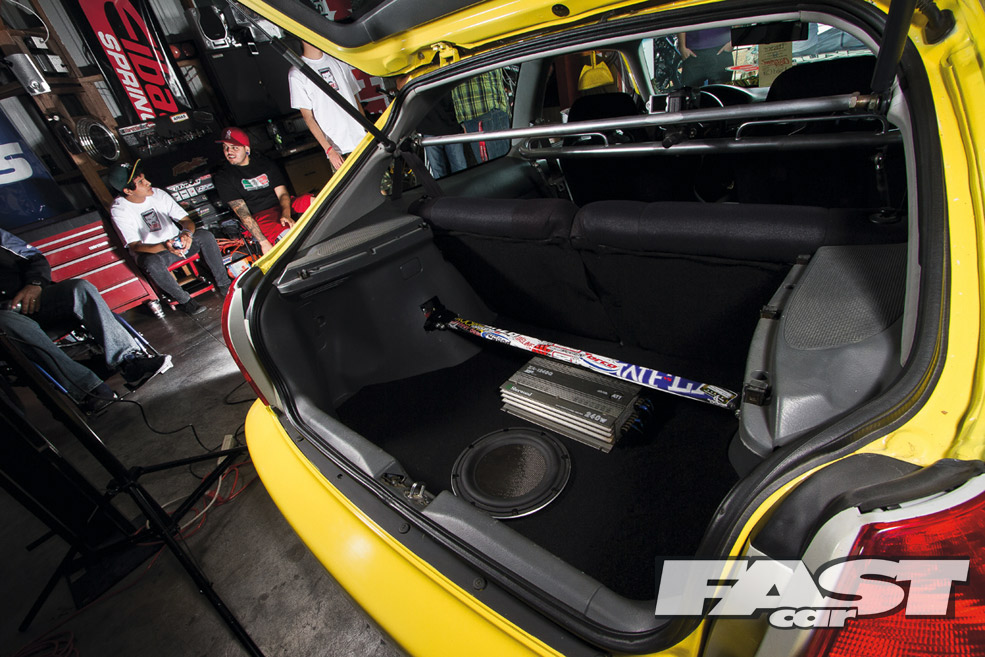 TECH SPEC
Honda CIVIC EK 1.6 VTEC
STYLING
EK 4-door grille; Benen tow hook; Yakima roof rack; Spoon carbon fibre wing, Spoon carbon fibre mirrors; Mugen-style carbon fibre front lip; CTR rear lip; NRG fog lights.
TUNING
D16Y8; mild head port; Supertech valve springs and retainers; OBX ITBs; KiddRACING header; Skunk2 cam gear; Skunk2 tuner camshaft; Skunk2 oil cap; Skunk2 radiator hoses; Skunk2 VTEC solenoid; Skunk2 radiator cap; Skunk2 fender washers kit; Skunk2 high compression valves, Downstar Inc bolts and fuel line tuck; Downstar Inc clutch line tuck; Rywire engine harness; Innovative Mounts motor mounts; Golden Eagle distribution block; ACT stage 2 clutch; Hondata s300.
CHASSIS
Skunk2 Pro S II coilovers; Skunk2 Pro series front camber kit; Skunk2 rear camber kit; Skunk2 LCAs; Skunk2 LCA dress up hardware; Skunk2 lower arm bar; NRG traction bar; 16×9 ESM; 165/40×16 Falken Ziex tyres.
INTERIOR
Corbeau seats; Corbeau harnesses; door panels and rear seats retrimmed to match front seats; Skunk2 short-shifter; Skunk2 shift knob; Sparco steering wheel; NRG hub release, NRG harness bar; NRG C-pillar bar.
AUDIO

Sony door components, 6×9, 5.25-inch speakers; Kenwood subwoofer; Sherwood amplifier.