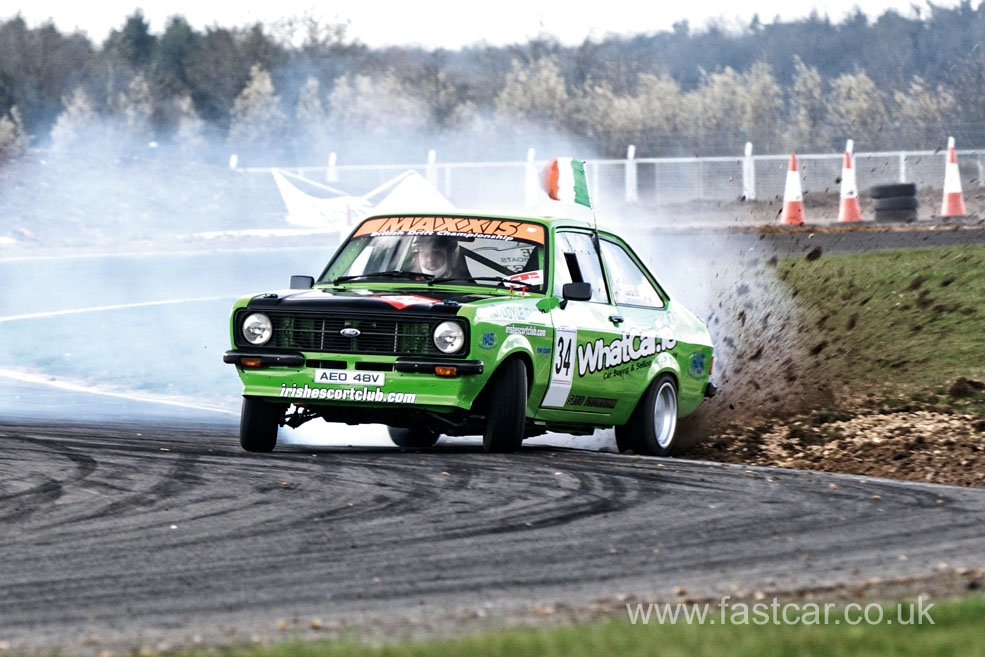 Declan Mucnnelly's drift Mk.2 Ford Escort
With massive RWD power being the key element of drifting, it's no surprise the BDC series is dominated by crazy bhp Jap cars. In the Super pro class though there's one man mixing it up with the big boys in the most unlikely weapon; a Mk.2 Ford Escort! Step forward Declan Munnelly, commonly known as the 'mad Irish guy in the Escort'!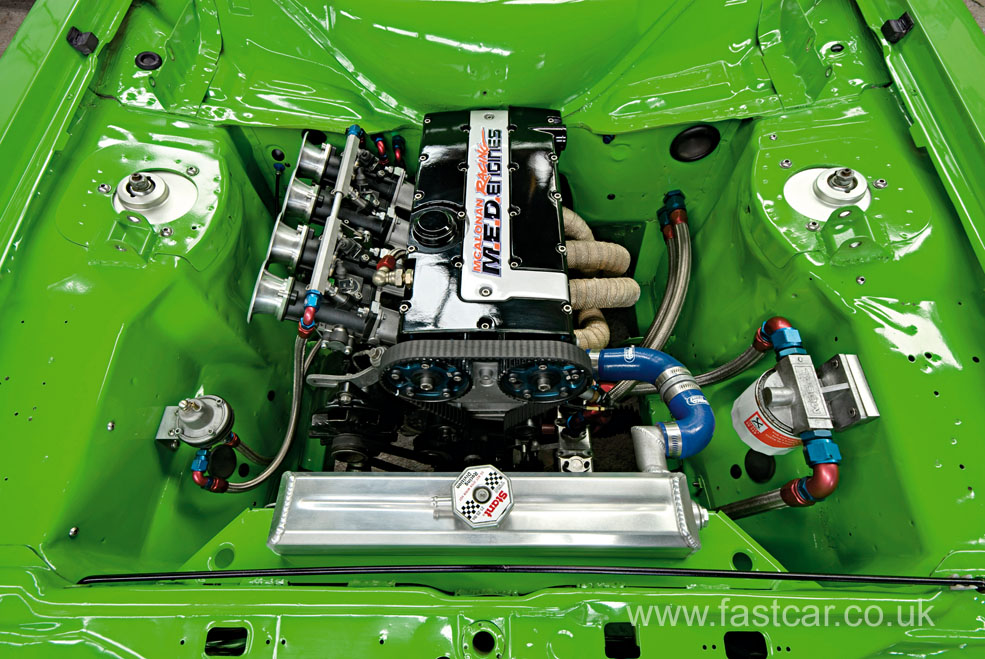 Don't be fooled by his 'old car' though. It may resemble a 1970s family saloon but underneath it's a beast. The shell has been fully stripped and rebuilt by Declan himself, including the substantial weld-in roll cage. Under the bonnet lies a Vauxhall XE lump but it's been bored out to 2.3 litres with uprated internals.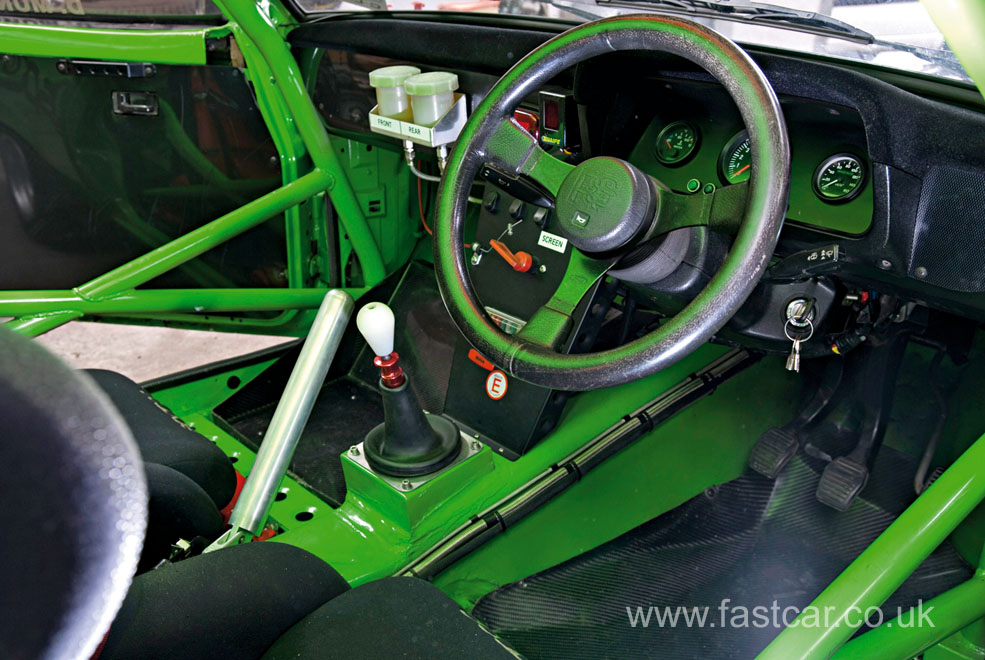 Unlike the Jap cars, you won't find a massive turbo in here though. Instead, a lovely set of Jenvey throttle bodies have been bolted on running MBE management while transmission goodies include a Quaife 6-speed sequential and Tran-x LSD.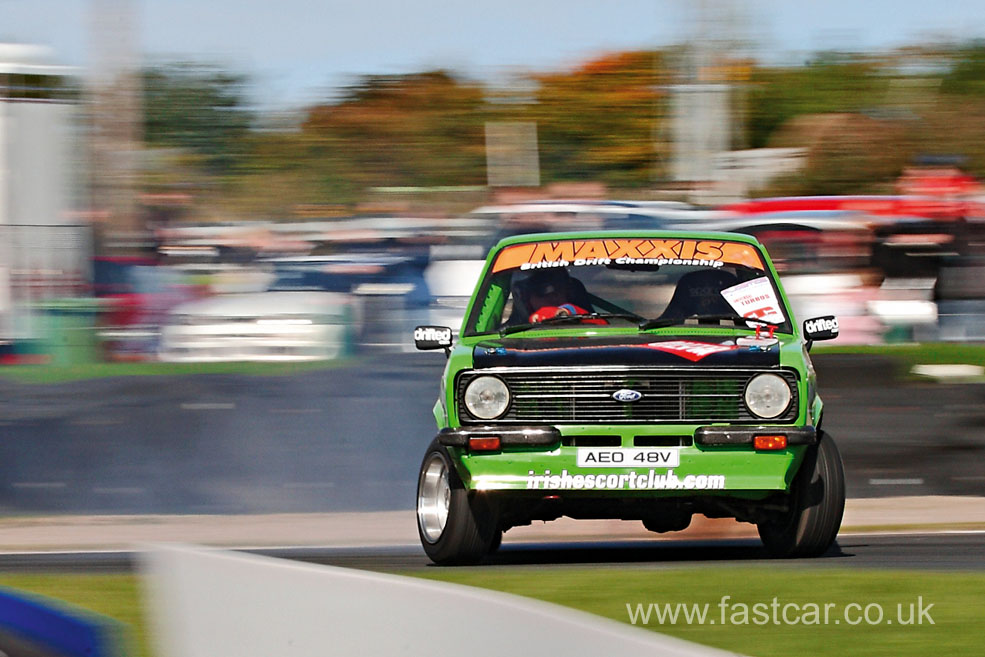 Clearly, this Mk.2 is something special, but compared to the spec lists of the other pro cars it's much more basic and less tailored for drifting. That means it all comes down to the man behind the wheel; the extremely likeable and outrageously talented Mr Munnelly.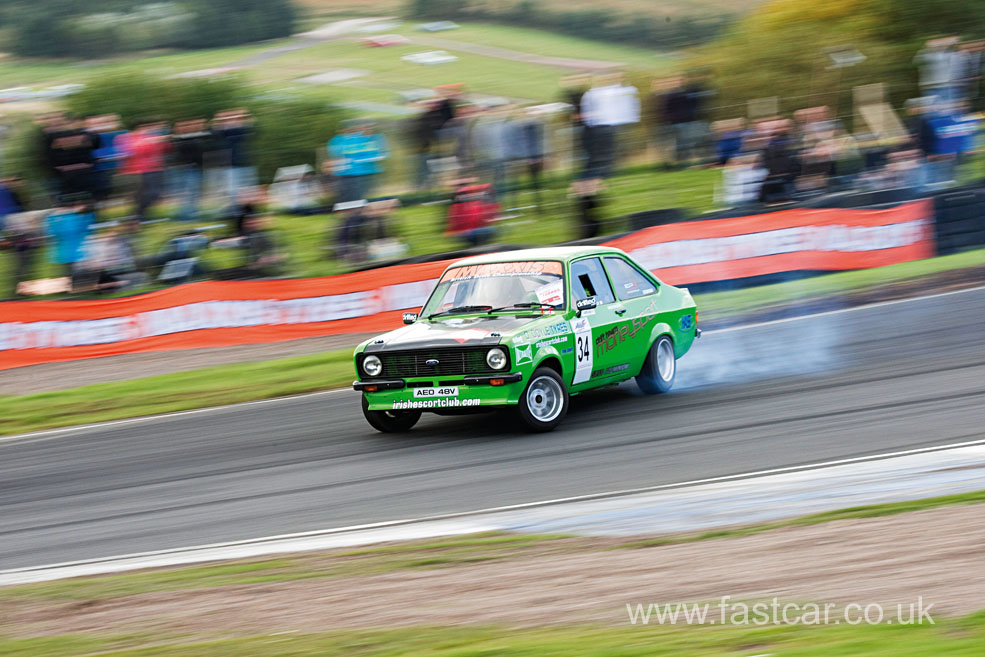 Declan travels all the way from the Irish west coast to take part in the championship and anyone who has attended the BDC, will testify to his sublime skills on track. He gets massive support too as the sight of smoking monster Jap cars being matched and bettered by a tiny old Escort is something to behold. Awesome.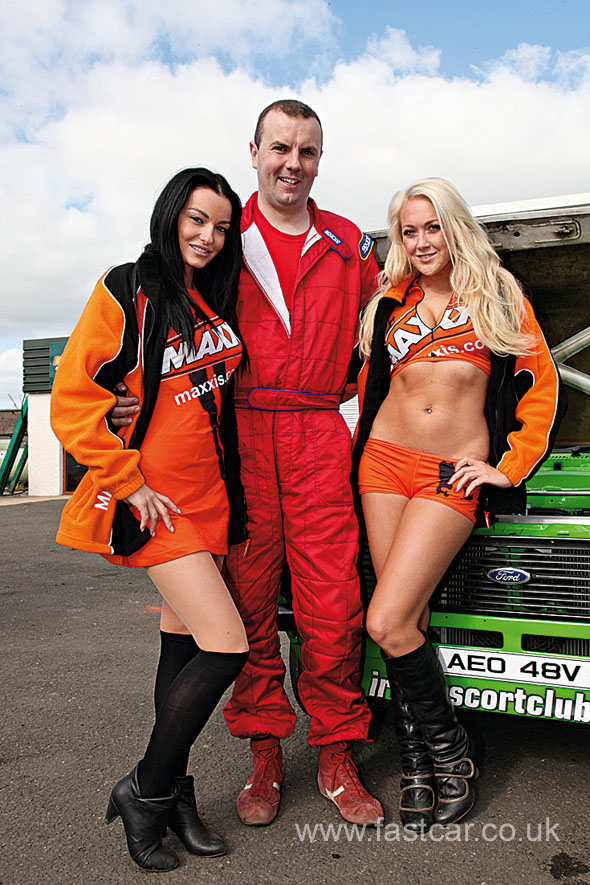 Ford Escort Mk.2 Tech Spec
ENGINE
McAlonan engine developments 2.3 Vauxhall XE, dry sumped with forged slipper pistons, steel rods, worked head, bespoke cams and Vernier pulleys; Jenvey throttle bodies on MBE management; Quaife 26z (type 9 based) 6 speed sequential gearbox; Quartermaster twin plate clutch; English axle; various ratios depending on circuit, Tran-x plate type LSD with 16-tooth side gears and 2-piece halfshafts. 270 bhp.
CHASSIS
AVO coilover front struts; eccentric top mounts; adjustable TCAs; tension struts; remote front anti roll
bar; 4-linked rear axle with watts linkage; turreted GAZ rear coilovers; modded rear anti roll bar; varying spring rates; Hi-Spec front brakes with grooved discs, Fiesta Mk.3 front discs and calipers on rear; bias pedalbox; hydraulic handbrake with custom made alloy lever; 7×13-inch Superlites on front with 175/60x13s and various 8×13-inch rims on rear with 185/60x13s.
INTERIOR
Weld-in roll cage; Sparco Evo bucket seats; four-point Sabelt harnesses; carbon
fibre foot trays; plumbed in fire extinguisher system; dished RS 3-spoke steering wheel.
STYLING
Painted Kawasaki green; polycarb windows; fibreglass doors and bonnet; carbon fibre bumpers and boot spoiler; alloy front spoiler.