You can have all the power in the world, but a well-balanced chassis and a hankering for agility are where true performance lies. Here's a look at our Top 10 handling cars.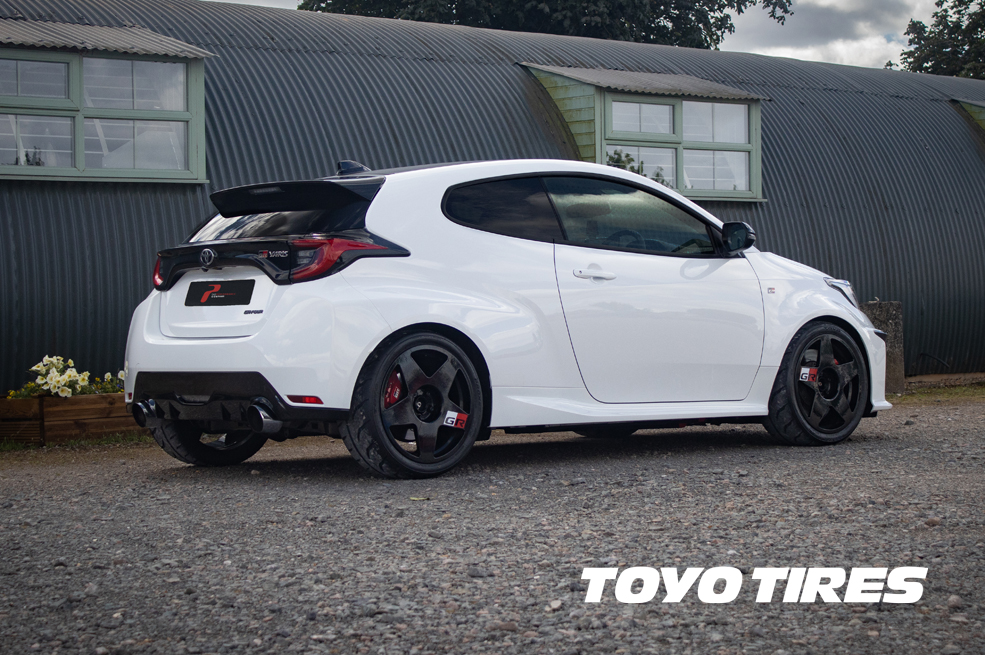 Toyota GR Yaris
What's a top 10 list if you don't have a couple of homologation cars mentioned? Built to homologate the Yaris WRC car, the WRC-skilled team of designers and engineers at Tommi Mäkinen Racing focused on perfecting the aerodynamics, weight distribution and weight of the new car – the three qualities essential to achieving the best performance and drivability. Those who opted for the Circuit Pack were given two Torsen limited-slip differentials, allowing for power to be split between each of the four wheels. This car shares more with the WRC car than first thought, and Toyota says it has all the attributes required for owners looking to compete successfully in local rally competitions… interesting.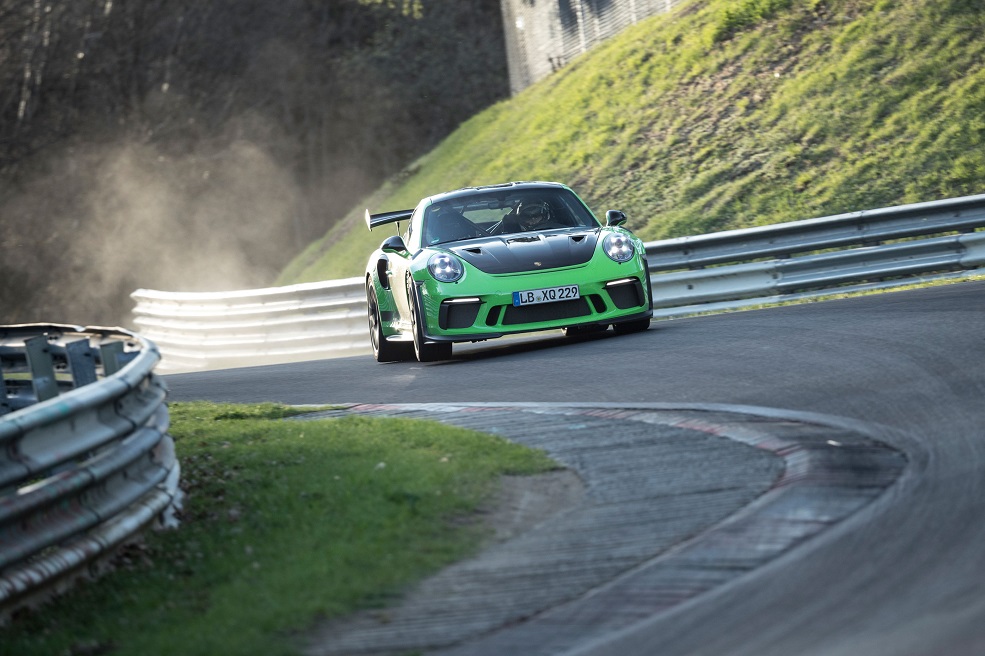 Porsche 991 911 GT3 RS
This is another car that sits firmly in the expensive category. In truth, most GT-badged Porsche cars could have made the list, but it's the outgoing 991 GT3 RS that does. Extracting 520bhp from a naturally-aspirated 4.0-litre flat-six is one mean feat, but it also manages to generate some 144kg of downforce at 120mph thanks to the wider reach arches, diffusers, huge rear wings and various other features. Things like motorsport-derived ball joints on all the chassis arms help give the 911 that extra edge in the handing department. If that wasn't enough, factory-supported Manthey Racing can up power and refine the chassis, its development car smashed the 7 minute mark around the Nurburgring with a bonkers 6:54 time!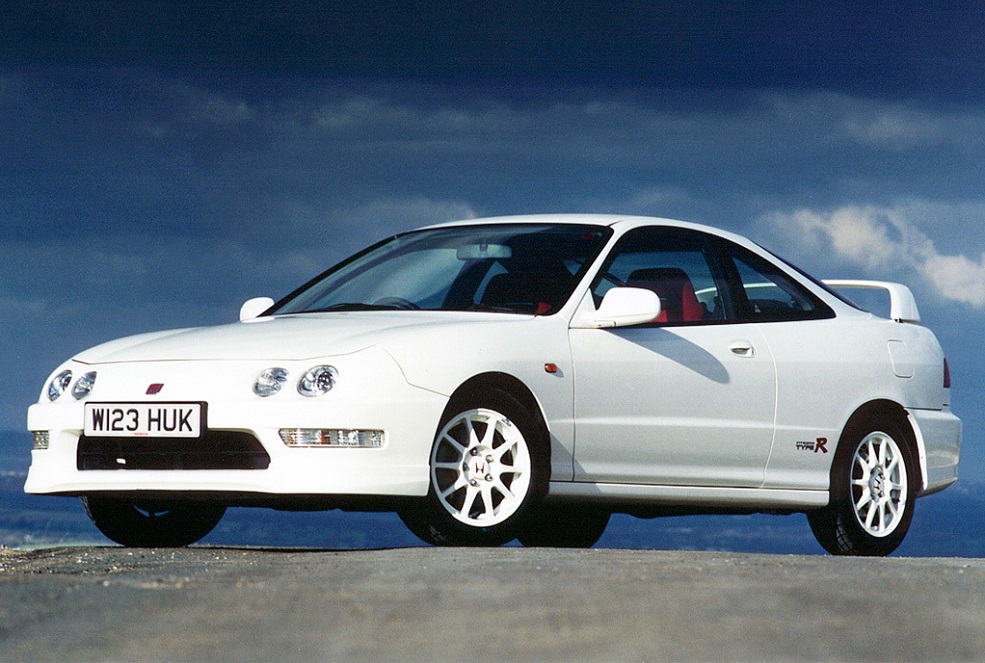 Honda Integra Type R
Thought by many to be the greatest front-wheel drive car of all time, the DC2 Type R was a full-on racer from factory. Obtaining 100bhp-per-litre in a naturally-aspirated 1.8-litre, four cylinder car is one thing, but having a 9krpm rev limit and a stiff chassis to support the performance meant that the DC2 was far faster in the real world than it was on paper. Utilising motorsport methods of saving weight like the use of thinner glass, or stiffening up the chassis by spot welding suspension towers and subframes, it weighed in at just 1160kg, meaning there wasn't a whole lot of unsprung mass to shift about, aiding its agility. Oh, and it came with a Helical LSD from factory, meaning those initial turn ins are as sharp as you'd like, especially when coupled with some decent rubber like a Toyo Proxes TR1.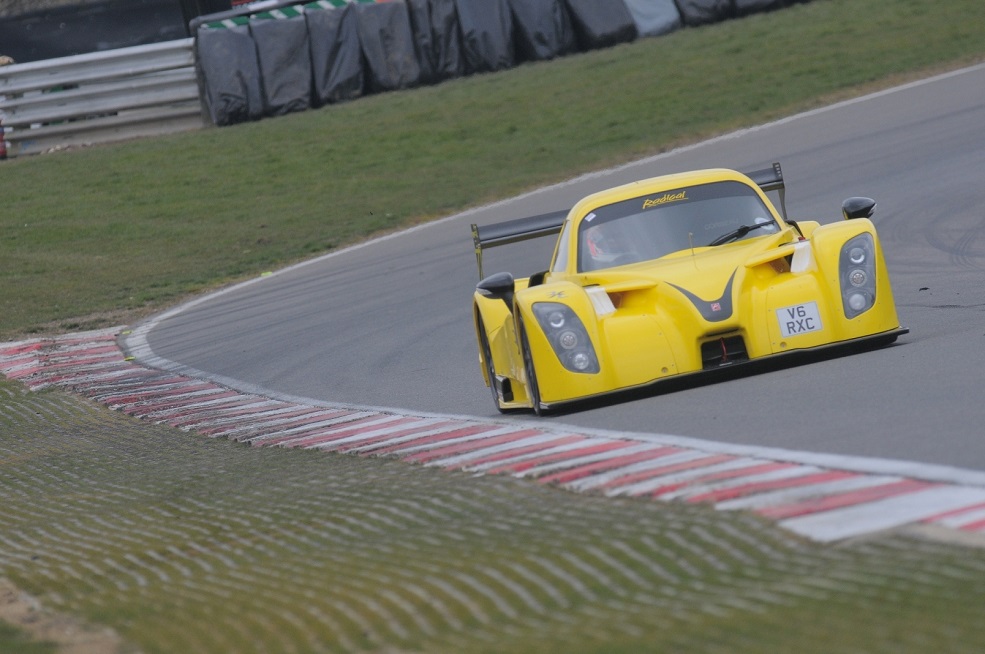 Radical RXC
This is a car that we were unsure whether to include. Technically speaking, the Radical RXC is completely road-legal, you can happily drive it on the road, go shopping, do as you please. The only issue is you definitely wouldn't want to nip about town in what resembles an LMP car at Le Mans. The Radical RXC is a race car with number plates, generating 900kg of downforce along the way. The Ford 3.5-litre V6 Ecoboost engine is available with 400bhp, weighing in at 1125kg, or you can have that upgraded to 650hp for an extra 5kg. Power-to-weight? 575bhp/tonne in the 650bhp engine-car, 356hp/tonne in the 400bhp vehicle. But it's the obsession with motorsport that lands this car on this list, yes you wouldn't like to drive it on the road but show it a track and the RXC will do its dance.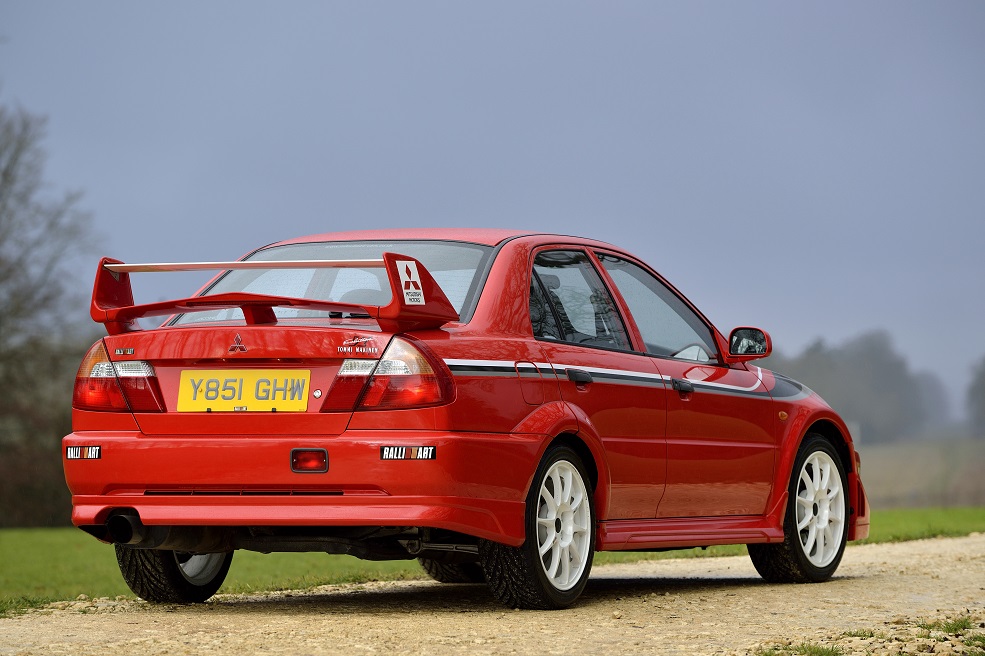 Mitsubishi Evo VI TME
It's a Top 10 handling cars list and an Evo doesn't feature? Yep, that doesn't compute. Similar to the Porsche, we could have chosen a number of different Evos for this list, but the TME is arguably not only the most loved but also one of the top performers from the Evo special edition range. Featuring tech like Active Yaw Control, and utilising a sophisticated 4WD system and again, the use of light weight materials, meant the Evo could pivot on a shoe string. Instead of a stiff damping setup, the Evo TME's softer approach meant there was a great deal of wheel travel driving across a b-road, this helps to hunker down the rubber to the road and produce more grip, something the Evo TME had buckets full of.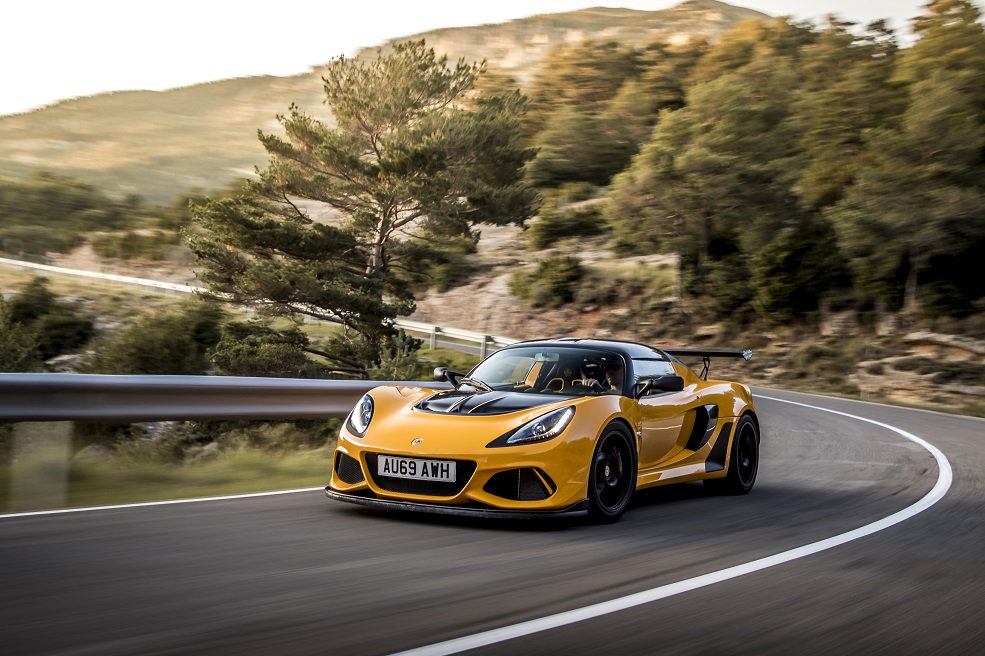 Lotus Exige Cup 430
Prior to the Lotus Evija, the Exige Cup 430 was the fastest Lotus production car around the Hethel test track it benchmarks all of its cars at. The blend of V6 power, all 430bhp of it, a lightweight body and an aerodynamic focus, the agile Lotus Exige quite rightfully has its place on this list. Weighing in at between 1100kg and 1200kg, acceleration between corners is bonkers, and once you arrive, the front end bites into the tarmac and you end up with a car that can quite literally corner on rails.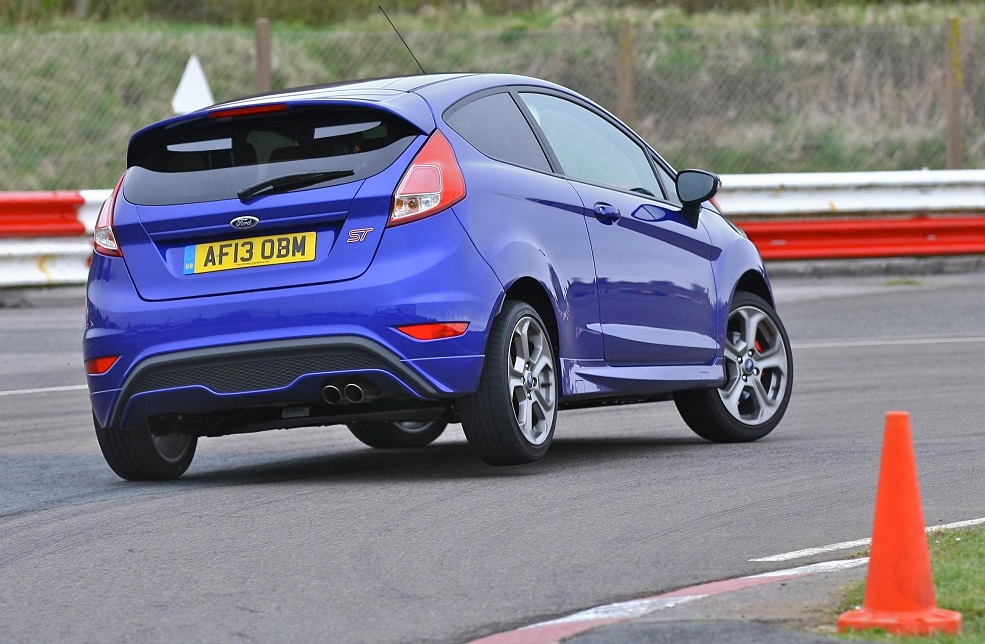 Ford Fiesta ST Mk7
Say what you want about the mighty Fiesta, when the Mk7 came along, it changed the game. When we say it blew its rivals out of the water, it truly did. Offering good value for money, excellent performance from an Ecoboost engine, and a chassis that had fun on its mind continuously, the Mk7 Fiesta ST stole the hearts of not only journalists testing them, but also the rest of the country. The chassis is certainly firm, the ride can be slightly crashy, but the immediate response from the front end of the car on turn in makes this hot hatch feel supremely agile and fun. We once witnessed a Fiesta ST hanging onto the back of an RS4 at Silverstone, its only notable upgrade was a set of R888R tyres!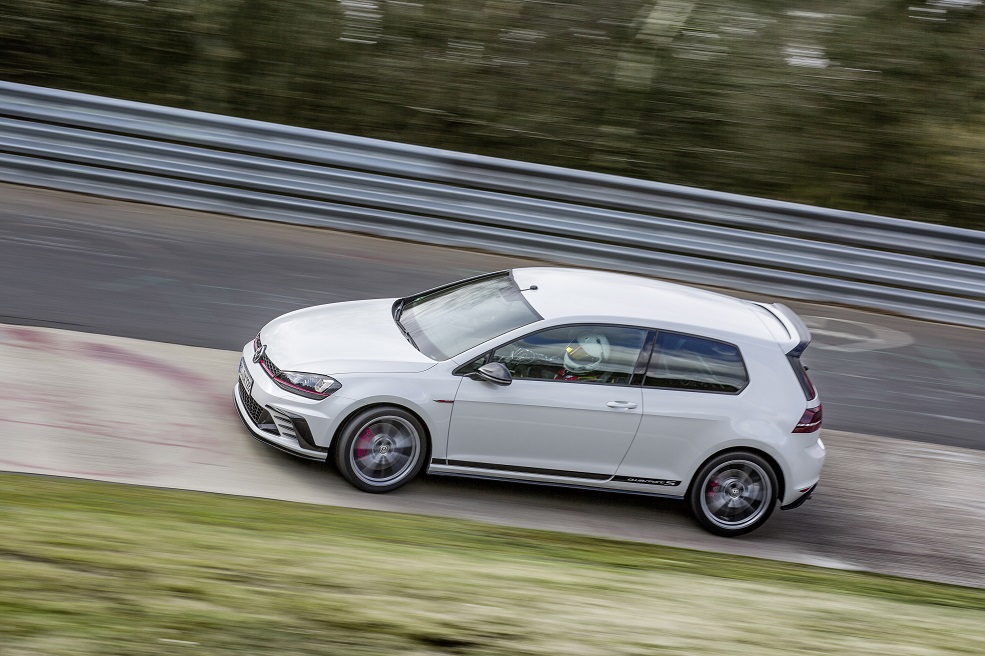 VW Golf Clubsport S
Before that pesky Renault Megane Trophy-R and Honda Civic Type R FK8, the VW Golf Clubsport S enjoyed some time as the hot hatch king of the Nurburgring, lapping the course in under 7:50, impressive stuff. What the Clubsport S did was take the regular Golf GTI, remove unnecessary weight like back seats, added in a small roll cage to improve safety and rigidity, and received a suspension overhaul with a focus on handling performance. VW went to extreme lengths to produce the limited-run Clubsport S, turning to motorsport techniques like using more negative camber to improve turn in agility as well as stability when turning in and braking. One thing the Golf didn't forget, though, was its ease to drive and polished finish. While the Megane and the Civic are more aggressive to drive, the Golf can do so in a more refined package. It's the perfect road racer.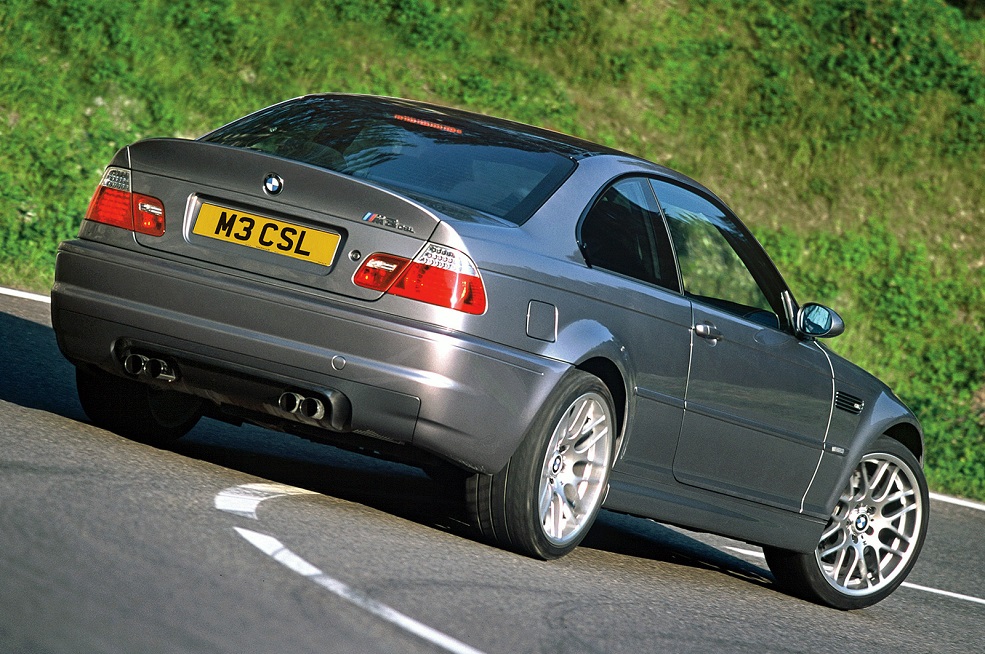 BMW M3 CSL (E46)
Now we know what you're going to say here, "but Fast Car, what about the horrendous SMG semi-automatic gearbox? That ruined the CSL." Well yes and no. Look past the transmission and you see a car that's shaved 110kg over the regular E46 M3. With a kerb weight of just 1385kg, it had a power-to-weight ratio of 256bhp/tonne, helping it achieve a sub-8min Nurburgring lap before it was even cool! What the M3 didn't need was loads of power, instead, BMW achieved speed through agility and the weight loss helped achieve that extra performance. While it has its faults, every great car has a chink in its armour…
Nissan Skyline GT-R R32
Which Skyline GT-R do you pick for a Top 10 handling cars list? Arguably each generation has its merits but for us, the R32 is what started off a generation of performance icons from Japan thanks to its ultra-high-tech approach to performance. It had one purpose, dominate Group A racing in Japan and that the R32 did, blowing away the competition winning 29 races from 29 starts. The road cars were equally as dominant thanks to a combination of that magnificent RB26DETT engine and agile AWD system. In 1989, the R32 GT-R was completing the 0-62mph sprint in just 5.6 seconds, faster than period BMWs and Porsches. Multilink suspension and rear-wheel steering were employed for increased handling, this as well as its other features meant the R32's purpose was never mistaken. It wanted to go quick, everywhere.
Get a grip
All the cars in this article vary massively in budget, age, and desirability but they all have one thing in common, class-leading grip. If we had to choose one modification to make your car faster, more predictable, and safer, it's a set of decent tyres. We can't all afford a 911 GT3 RS but we can invest in a set of Toyo Proxes!