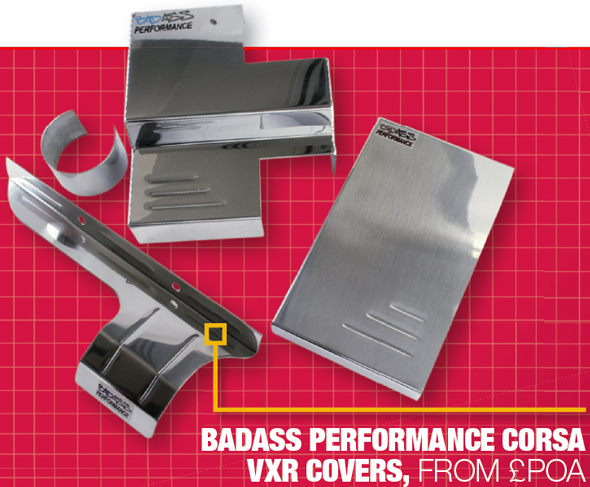 The mighty Corsa VXR is one hell of a motor, so all you Vauxhall nuts will be glad to know that fabrication supremos Badass Performance have just launched a shed load of under bonnet blingery to make sure the 'show' in the little super-hatch matches all that VXR go!
These specific-fit items are top grade TIG-welded aluminium that will not only spruce up your engine bay (making you the envy of your peers) but they're scientifically proven to make girls want to touch your gentleman parts, probably.
Get online and see what they can do for you.
£POA
For more info see Get Badass