Auto Finesse has released a set of new products to help make detailing easier. Say hello to the new OlbiTARate pre-polish formula, wool wheel brushes and more.
Auto Finesse Bucket Buddy
The Bucket Buddy is an ideal detailing tool caddy for any enthusiast or industry professional. Profiled to fit any detailing bucket, this large container has integral brush storage and is designed to reduce the chance of harmful contamination being picked up and transferred back to vehicles during the wash stages. Offering safe storage and, all the while, keeping accessories like wheel brushes, tyre scrubbers and other wash media within quick and easy reach. Presented in a teal colourway, printed with the classic Auto Finesse logo.
Bucket Buddy – £14.95.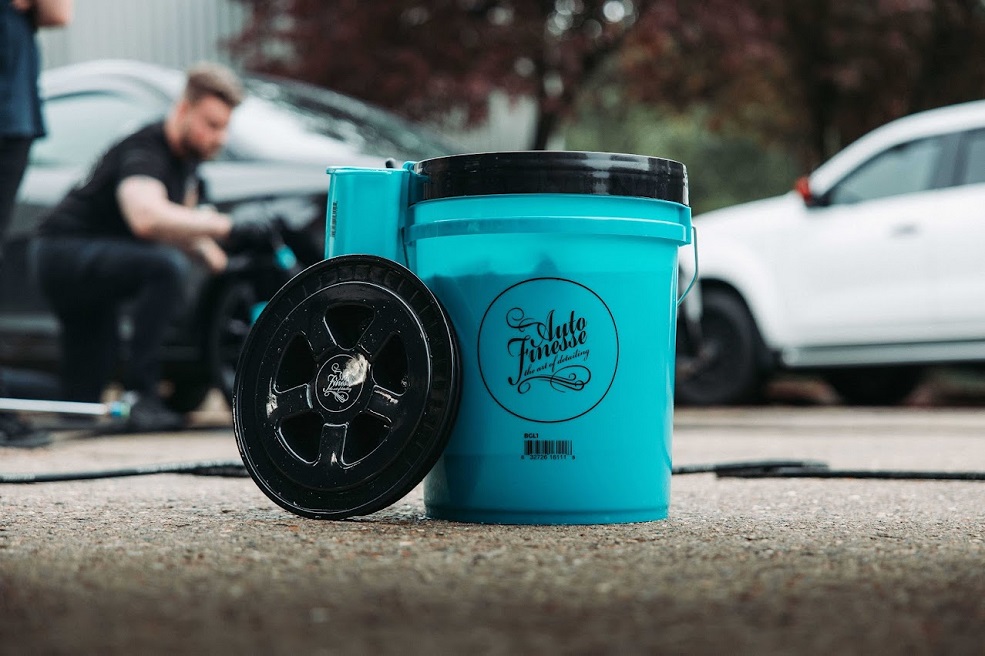 Auto Finesse Pro Combo Bucket
With the durability to endure a lifetime of daily use, the new Pro Combo Bucket has been designed to appeal to both industry professionals and detailing enthusiasts. Featuring a large 20-litre capacity – along with a professional grit guard – this product is engineered to help prevent the recirculation of harmful particles into wash media. The Pro Combo Bucket also benefits from a water-tight, rubber-sealed, screw-on lid which not only makes it ideal for accessory and solution storage when mobile, but also means that it can double as a heavy duty, detailer's stool.
Pro Combo Bucket incl. lid and grit guard – £28.95.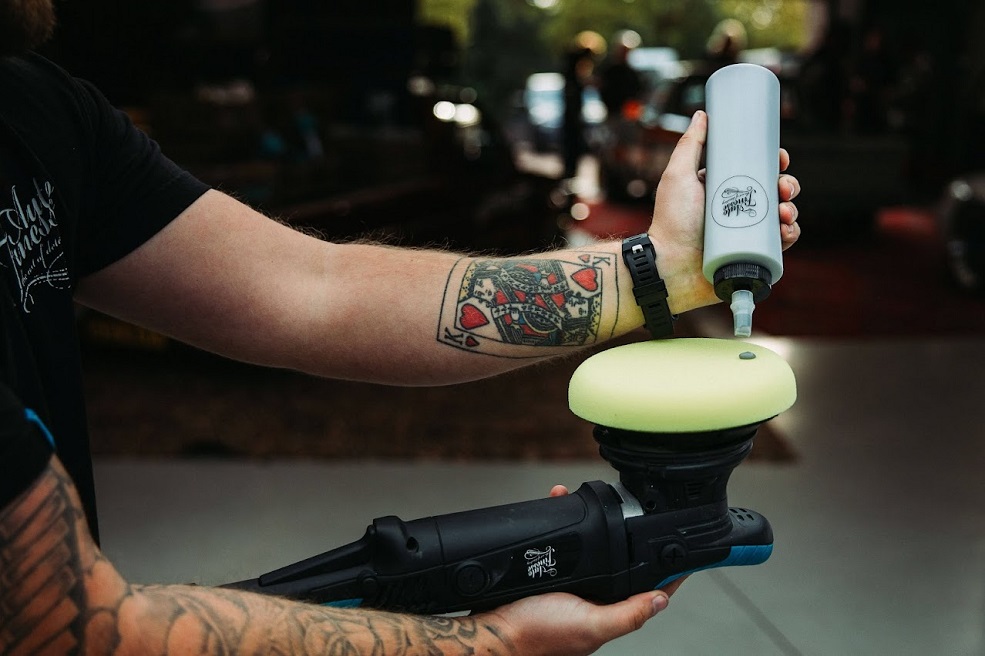 Auto Finesse Pro Polish Bottle
Engineered with professional paintwork correction in mind, the new Auto Finesse Pro Polish Bottle is designed to offer complete control over any polish or compound. Featuring a specially profiled, pull-up nozzle, the Pro Polish Bottle air-seals the bottle to stop the product from drying up. Constructed from durable, soft, squeezable plastic, this fully washable, reusable product has a 350ml capacity.
Pro Polish Bottle – £4.95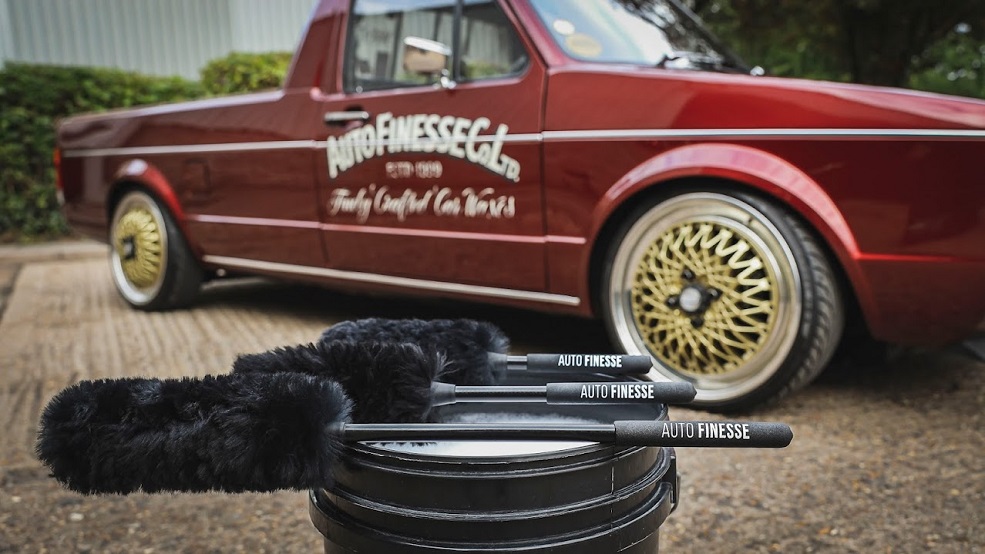 Auto Finesse Wonder Wool Wheel Brushes
Wonder Wool Wheel Brushes are specifically designed to tackle the safe agitation of cleaning agents on premium wheels and brake calipers with sensitive finishes. Wonder Wools are non-scratch on gloss black, bare metal, anodised and custom painted rims, and actively glide over surfaces gently agitating without excess scrubbing, locking harmful contaminants – such as heavy grime and metallic brake dust – deep within the fibres, away from the wheel finish.
Auto Finesse Wonder Wools are available in three sizes, priced from £14.95, or as a pack of all three priced at £45.95.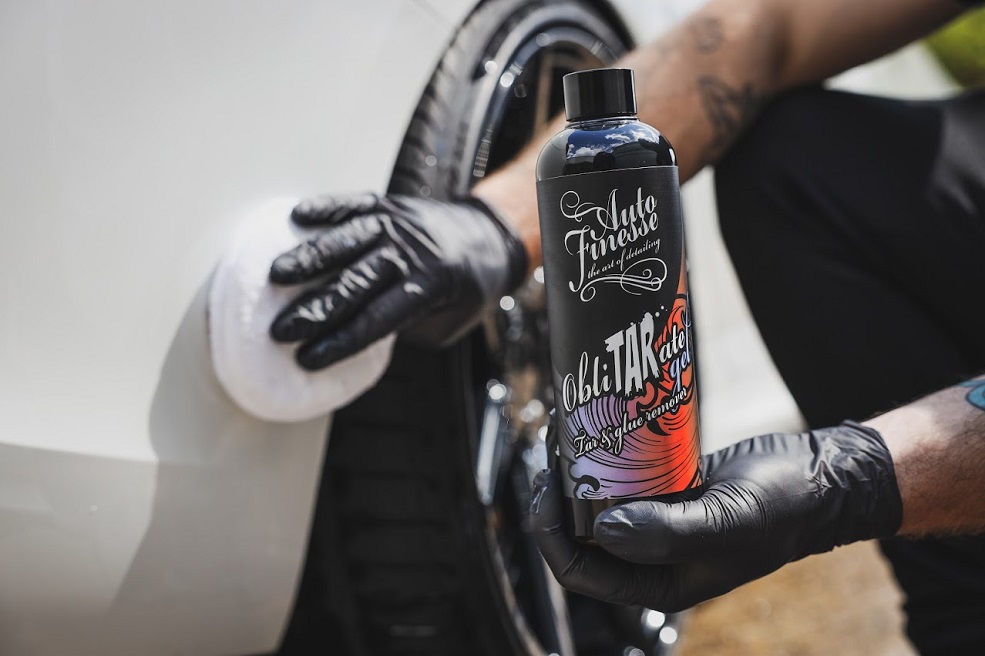 Auto Finesse ObliTARate Gel Tar & Glue Remover
Designed for use in the pre-polish decontamination stage, ObliTARate Gel is a brand-new formula, developed in the form of a viscous liquid, designed to linger on surfaces for as long as possible as it actively dissolves sticky contaminants. Safe for use on all painted and powdercoated surfaces, along with glass, solvent resistant plastics, bare metal and brightwork trim, this solvent-based gel eats away tar spots, glue residues, traffic cone rash and overspray, suspending them in the solution, above surfaces, and allowing them to be safely wiped away.
ObliTARate Gel is available in 500ml and 1-Litre bottles – From £3.95.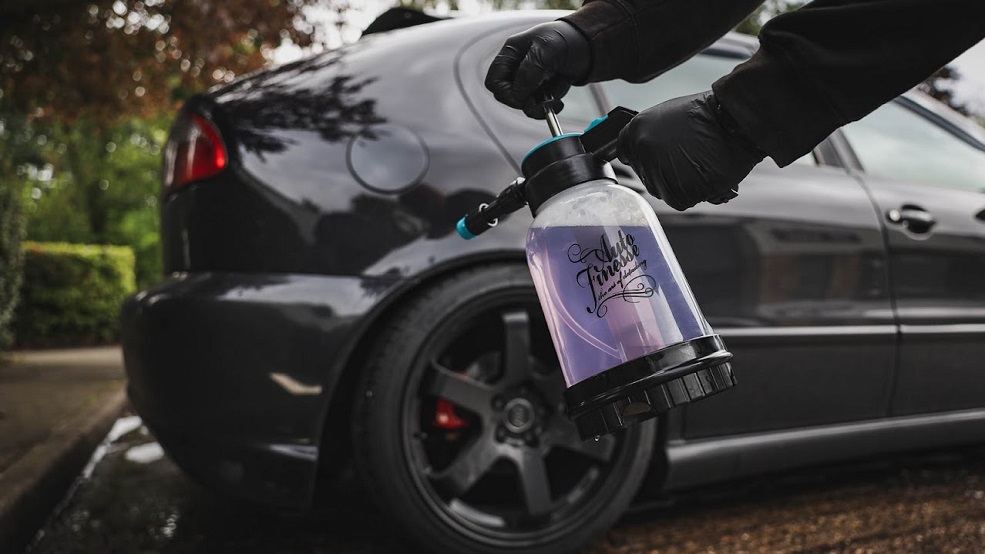 Auto Finesse Pressure Sprayer
The Auto Finesse Pressure Sprayer is a professional product specifically designed for quick and easy atomisation and application of spray-on liquid products. The Pressure Sprayer also features an adjustable spray pattern, lockable trigger and tough construction designed to stand up to the rigours of day-to-day, industry use.
Pressure Sprayer – £24.95.