As part of our motorsport series, we dissect the UK's top tracks to give you the edge on your next track day. This time it's Cadwell Park.
Photo courtesy of Roger Cage (Jaguar Enthusiasts Club).
Cadwell Park is like your favourite stretch of B-road on acid, and is referred to by many – including owner MotorSport Vision and a thousand bikers – as a mini-Nurburgring.
Maybe not ideal for trackday novices, as the circuit has tight, twisty woodland sections, sharp drop-aways and bumps that can upset your car's balance, Cadwell is not for the faint of heart. Having said that, technical twists such as the descending Gooseneck and the fabulous Mountain (bikes can get serious air here, and cars can too with brave/bonkers enough drivers) make this a heart-pumping rollercoaster ride of a track.
Another highlight is the long sweeping Charlies which requires maximum concentration and commitment, as it is effectively two corners in one with a double apex – get it right and you carry the momentum onto the Park Straight and have the advantage into Park.
The 'Mountain' section – through the very tight Hall Bends, Hairpin and Barn corners – is seen by many as the most demanding section in the UK, but boy is it fun when you get it right…
Grip is generally good, although caution needs to be exercised under the trees through the woodland section in damp conditions.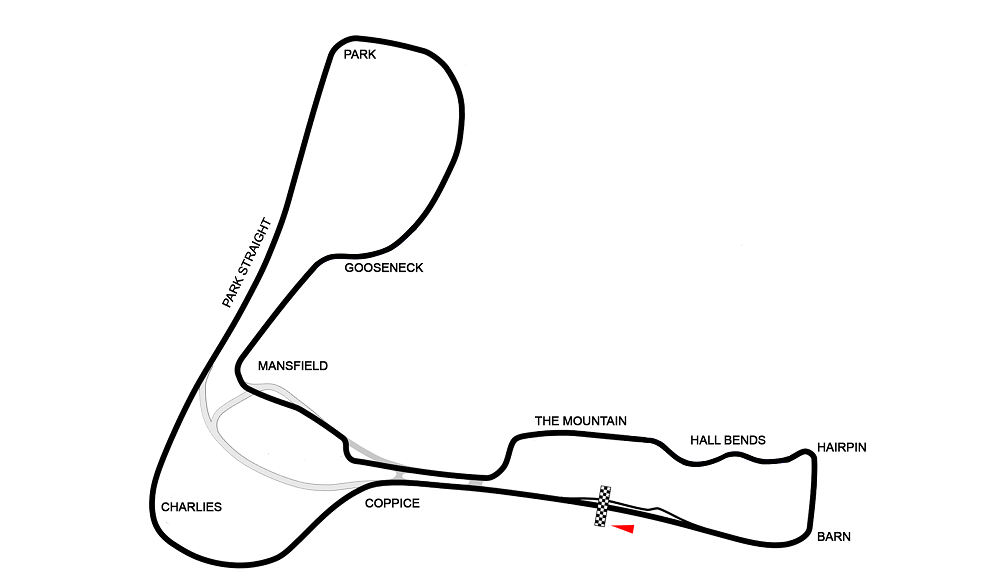 Where is Cadwell Park?
Cadwell Park sits on the A153 between Louth and Horncastle and is easily reached from most parts of the country and offers trackdays from £139.
Fast facts
Track length: 2.173 miles
Corners: 11
Highlight: Long right-hander Chris Curve seems to last forever and is a real test of tyres – and nerve – as you go into the Gooseneck.
Price: From £139