Are you lazy like us and need a detailing product that does it all? This ones for you. The Meguiar's Hybrid Ceramic Wash & Wax cleans and protects paintwork in one.
Meguiar's Hybrid Ceramic Wash & Wax
Meguiar's aren't exactly shy when it comes to innovation and this new 2-liquid Wash & Wax system is proof of that. What we have here is the very latest offering in their Hybrid Ceramic range, an advanced wash and wax with an Si02 boost that produces extreme water beading.
The large chamber of the bottle houses the Hybrid Ceramic Wash that is blended with slick, low-sudsing surfactants that gently lift and wash away dirt and grime. The small compartment houses the Hybrid Ceramic Si02 Boost, this additive takes washing to the next level and provides the extreme water beading property of the wash.
How does it all work, well, it couldn't be much simpler. First pour 3oz of the wash into your bucket and then fill with water, once that's done add 0.5oz of the magic Si02 boost and you're ready to go. Oh, and don't worry, you don't need to borrow your mum's measuring jug as they've provided a measuring cup – they've literally thought of everything with this one.
Pre-rinse your car to remove loose dirt and then use a microfibre wash mitt to apply the solution one panel at a time rinsing between each. Dry your vehicle and it's job done, your paintwork will now be equipped with extreme water beading protection.
Price: £30 – Wash & Wax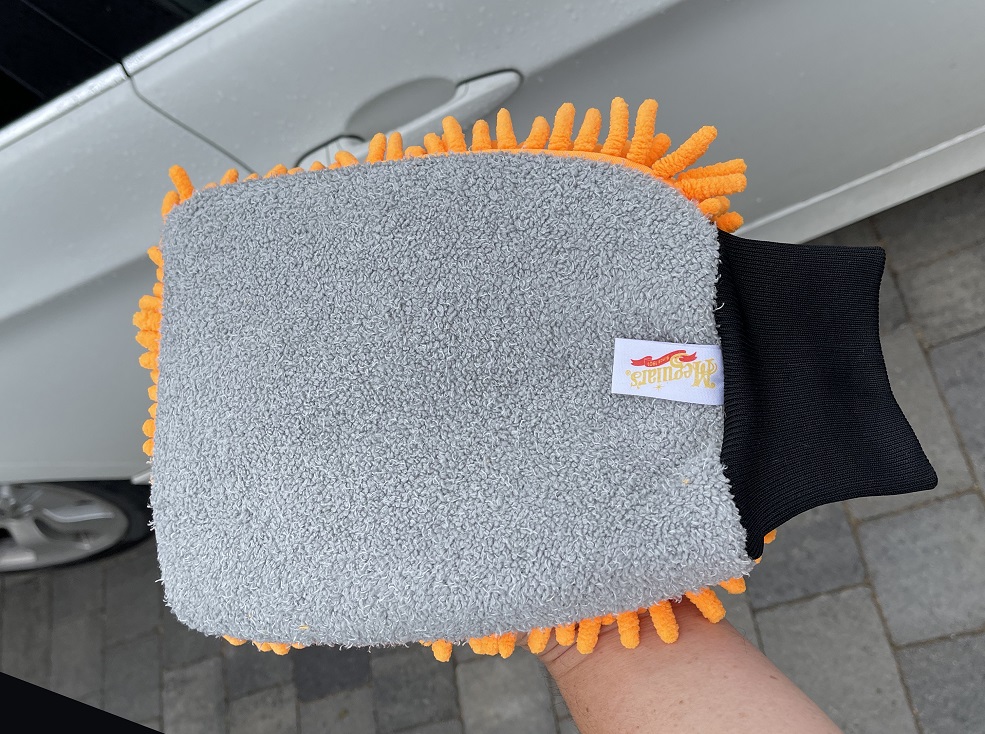 Hybrid Wash Mitt
When we said they've thought of everything for this one, we weren't joking! How many shampoos out there can boast that they have had a wash mitt engineered to complement the Wash & Wax formula itself? Not many, we can tell you. But that's exactly what this dual-sided Hybrid Wash Mitt from Meguiar's is all about.
The orange side is made up of chenille microfibre and holds onto the suds of the Wash & Wax, while the grey side has been designed to hold the Si02 boost and spread it out equally for maximum water beading action. Clever stuff indeed.
Price: £15 – Wash Mitt