The Mitsubishi GTO may not have been a roaring success in the nineties, but this second bite of the cherry has been cunningly masterminded in Thailand. This is like no modified Mitsubishi GTO you've ever seen before…
Feature take from Fast Car magazine. Words: Dan Bevis. Photos: Serial One
We need to talk about the Mitsubishi GTO. This is a car which deserves to be remembered more fondly than it is. Marketed in the UK as the Mitsubishi 3000GT (for copyright reasons), the car that was elsewhere known by the iconic Gran Turismo Omologato name has become the butt of many a journalistic joke these days. It's fashionable to disregard it as a flabby irrelevance, a pseudo-sports car that was made undesirably heavy by all of its complex technology – all-wheel-drive, four-wheel steering, automatically adjustable aero, adaptive suspension and so on. But in an age when such things were found on many a high-end supercar, perhaps it's time to reassess the GTO… and consider that maybe it was just well ahead of its time?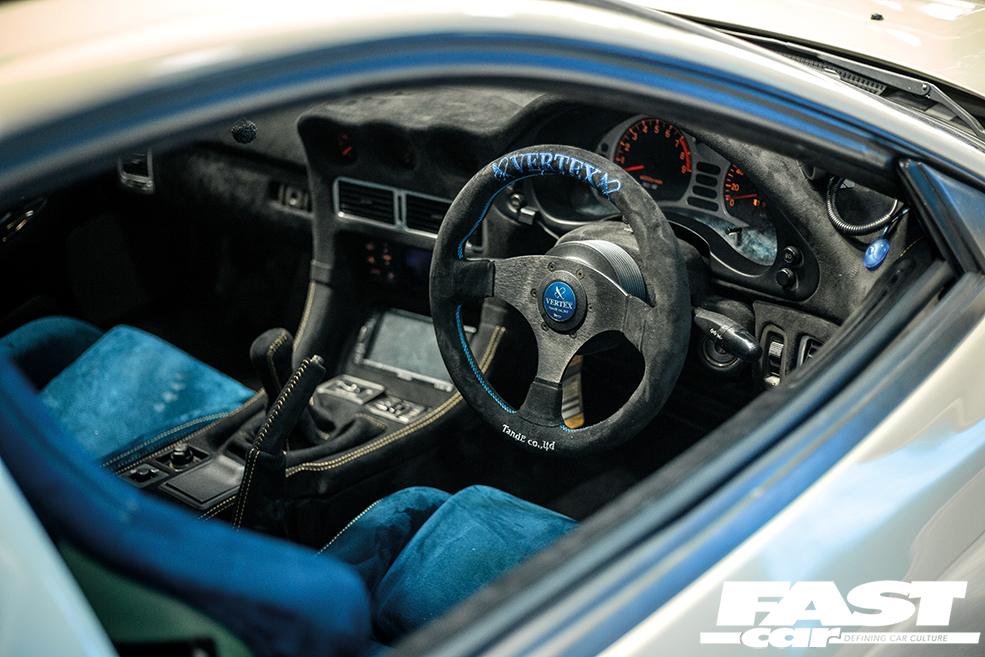 The model certainly launched at a peculiar time for the Japanese motor industry. It all comes down to, weirdly, Detroit, where things were looking a bit iffy in the early-1990s. The celebrated names of iconic manufacturers were being diluted by crap cars which couldn't hold a candle to their desirable forebears; emissions regs and boardroom-directed design were ruining everything. The fifth-generation Chevrolet Monte Carlo was a soggy mess that turned its back on its name's legendary roots; ditto the Pontiac Grand Am and the Buick Riviera. What the disillusioned Stateside masses needed was a new generation of coupés that looked cool, and went as well as they looked. And Japan was only too happy to provide…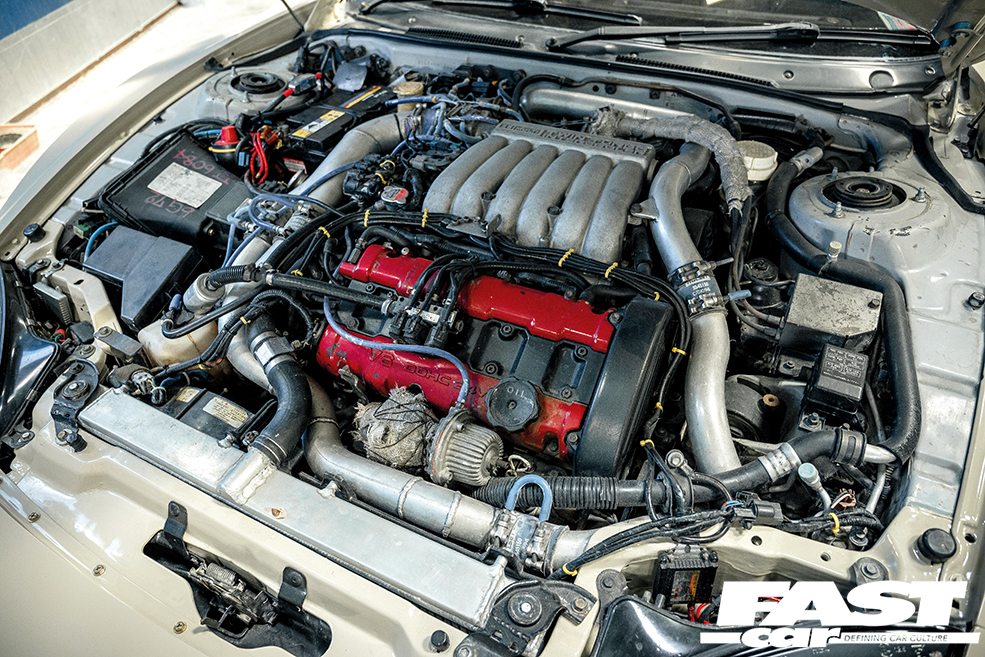 While the good ol' boys struggled to wring 150bhp from their asthmatic V6 motors, rising-sun engineers had figures approximately double that in their crosshairs, and furthermore there was unprecedented chassis development going on behind the scenes. The US market was wide open for invasion, and world domination would surely follow. Toyota had begun their development programme for the Mk4 Supra in 1989, and by mid-1990 it was all done-and-dusted, slated for production later in the year – but then Nissan entered with a comedy sidestep and a wry grin, unleashed their super-advanced Z32 300ZX, and sent Toyota's designers scurrying back to their flipcharts. The fledgling supercoupé market quickly escalated into an arms race, the United States its primary battleground. Mitsubishi entered the fray with their techno-tastic GTO, and all bets were off when Honda strode in with the NSX. Not so much a supercoupé as a full-blown supercar, it changed the landscape of everyday-usable performance forever.
These, then, were the big-four of the nineties supercoupé phenomenon. But today, we find almost all of the focus on the NSX and, to a slightly lesser extent, the Supra, while the 300ZX enjoys its own niche appeal among marque aficionados. But the GTO/3000GT? You really don't hear a lot of people cheering for this also-ran curio. Posterity has all but forgotten it.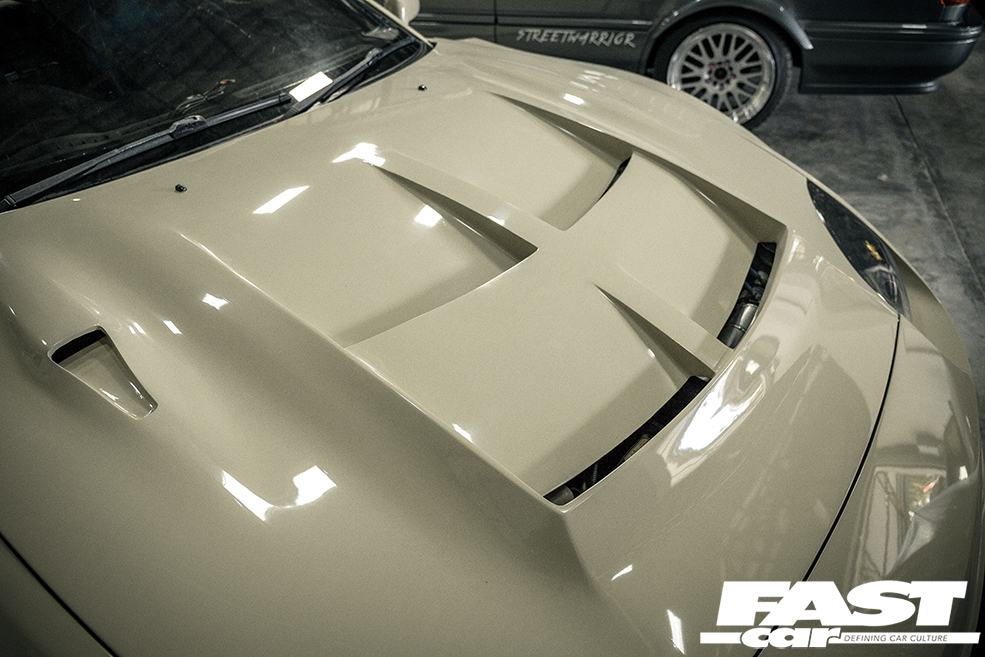 Salvation, however, is at hand, thanks to a particularly enthusiastic Bangkok-based GTO owner by the name of Songklod Upala. It's his car you see here, and as has no doubt already made itself immediately obvious, this isn't exactly how it rolled off the Okazaki production line in the mid-nineties. No, a few things have changed here, and it's all thanks to those cunning carbonsmiths over at Garage Unique.
'Garage who…?' you may ask. Well, as regular readers should be aware, Garage Unique is the go-to place for extreme Thai modding and tuning, with all sorts of high-end makeovers rumbling malevolently out of their roller shutters. It's a name which deserves to be better known across the world (much like the GTO, in fact) as, while kingpins like Liberty Walk, Rocket Bunny, RWB and so forth are pretty much household names, Garage Unique is just as adept at crafting cleverly conceived and beautifully finished bodykits for any car you care to mention. The unique hook here is that as well as being fully in-house work, these carbon fibre kits are created as one-offs for customer commissions. You may remember the Volvo V50 wagon we featured in a recent issue, for which the owner had requested a visual refresh inspired by the obscure Lykan Hypersport supercar? Yeah, that's pretty much the vibe. So when Songklod was after a modern-era widebody kit for his GTO, and found nothing available off-the-shelf, he knew exactly where to turn.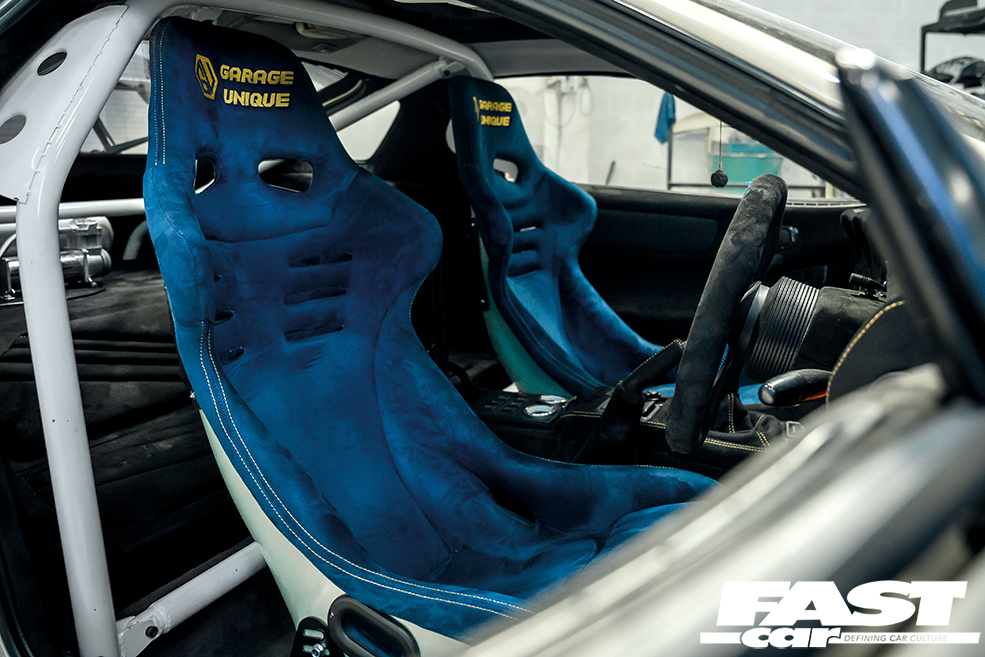 It's also worth noting that this car is the full-fat model. The GTO was sold in either naturally-aspirated or twin-turbo form, and it's the latter we have here. The good one. The exciting one. Right out of the box, we're talking 276bhp in launch spec… and, as anyone who spent their youth obsessively poring over comparative bhp figures in Gran Turismo and is aware of Japanese manufacturers' 'gentleman's agreement' will know, this particular number usually implies rather a lot more. Indeed, Mitsubishi themselves admitted it when the GTO was facelifted in 1994, publishing a peak output of 320bhp. Spicy
So the base for the project was strong, and Garage Unique was well placed to amp it up. The bumpers you see here are full custom jobs, liberally sprinkled with carbon flicks, canards and splitters, and the bonnet is a bespoke creation too. Where this bodykit differs from what's been tried before by the handful of people who've attempted this sort of GTO chicanery is that, instead of junking the OEM front and rear wings and totally replacing them with aftermarket wideboy items, Garage Unique has cleverly integrated these wide arches into the original wings, accentuating and re-shaping to flow beautifully into the new bumpers. Sure, it would have been easier to do it the other way, but where's the challenge in that? And the finished product here achieves something truly masterful: while some critics may speculate that the GTO's design hasn't aged especially well and looks somewhat blobby alongside its supercoupé contemporaries, you could never say that about this one. This custom creation retains enough of the classic design elements to make it immediately obvious it's a GTO to those who know what they're looking for (the headlights, for example, and the window line and the door handles), but otherwise entirely reimagines the body to make it look thoroughly 2020s-ish.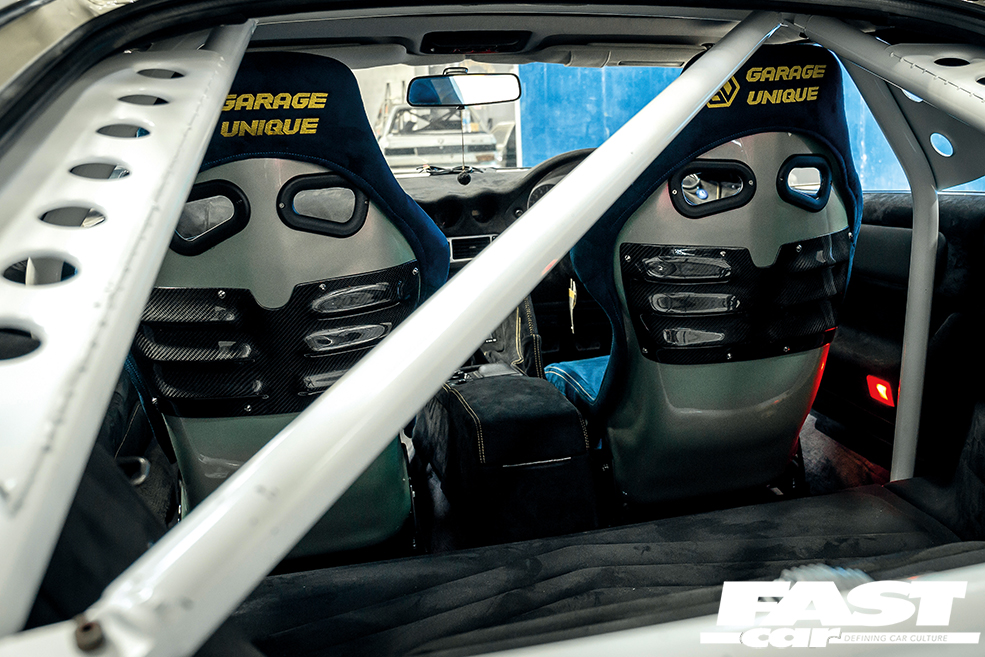 It's got the show to match the inherent go, then – and things are equally impressive beneath the skin. We've discussed how hyper intelligent the GTO's chassis is in stock factory form, and to this Songklod has added a custom air-ride setup, courtesy of the suspension eggheads at Hop-Up Airsus. This allows the retro-nouveau form to air out gloriously over its fat WORK Emotion CR-2P wheels, a setup that's interestingly staggered not in width, but in offset. On paper it's a 'square' setup, measuring 10.5×19-inches all round (which makes sense when you're talking AWD), but the front and rear offsets are -24 and -37 respectively, helping to achieve the on-point stance the car effortlessly pulls off. Those bespoke broad arches are filled out perfectly. The picture is completed by a splendidly trimmed interior, all finished in Alcantara with Garage Unique's own bucket seat design.
So this is arguably the perfect modified Mitsubishi GTO. It takes all of the egghead tech of the original, and reframes it within an astonishing and awe-inspiring modern body design. If you weren't a fan of the GTO, you will be now. The Mitsi supercoupé's time has finally come, and it's all bubbling up in Bangkok.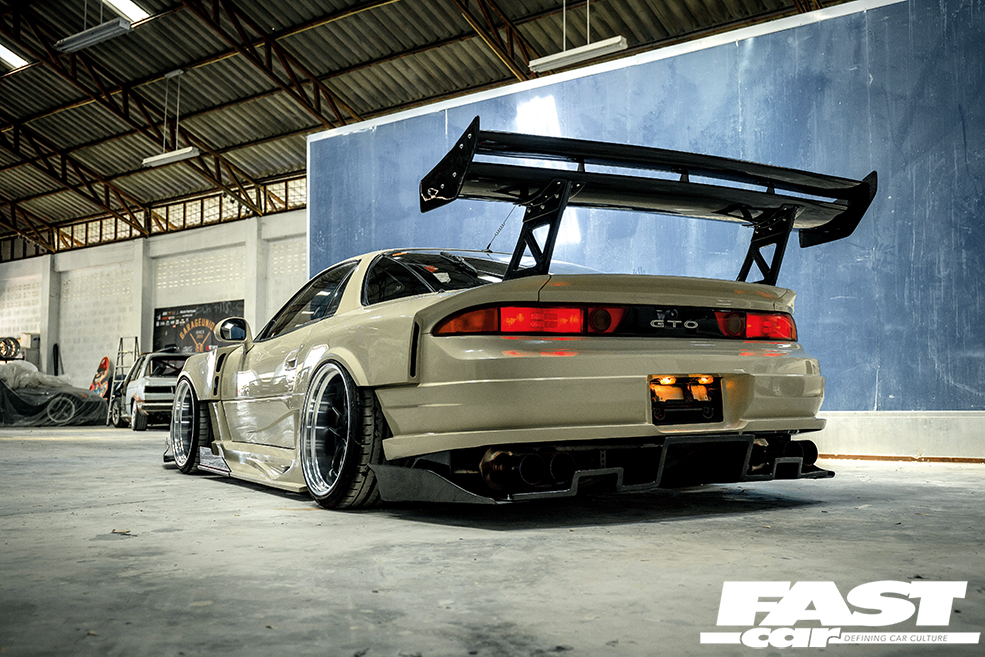 Tech Spec: Modified Mitsubishi GTO
Styling:
Full custom Garage Unique bodykit inc. custom bumpers and aero, and custom wide-arches blended with original wings
Tuning:
6G72 3.0-litre DOHC 24v V6 twin-turbo
Chassis:
10.5×19" ET-24 (front) and 10.5×19" ET-37 (rear) WORK Emotion CR-2P stepped-rim wheels, 265/30 Kumho PS91 tyres, custom air suspension by Hop-Up Airsus
Interior:
Garage Unique bucket seats, Vertex steering wheel, full Alcantara retrim including dash, rollcage